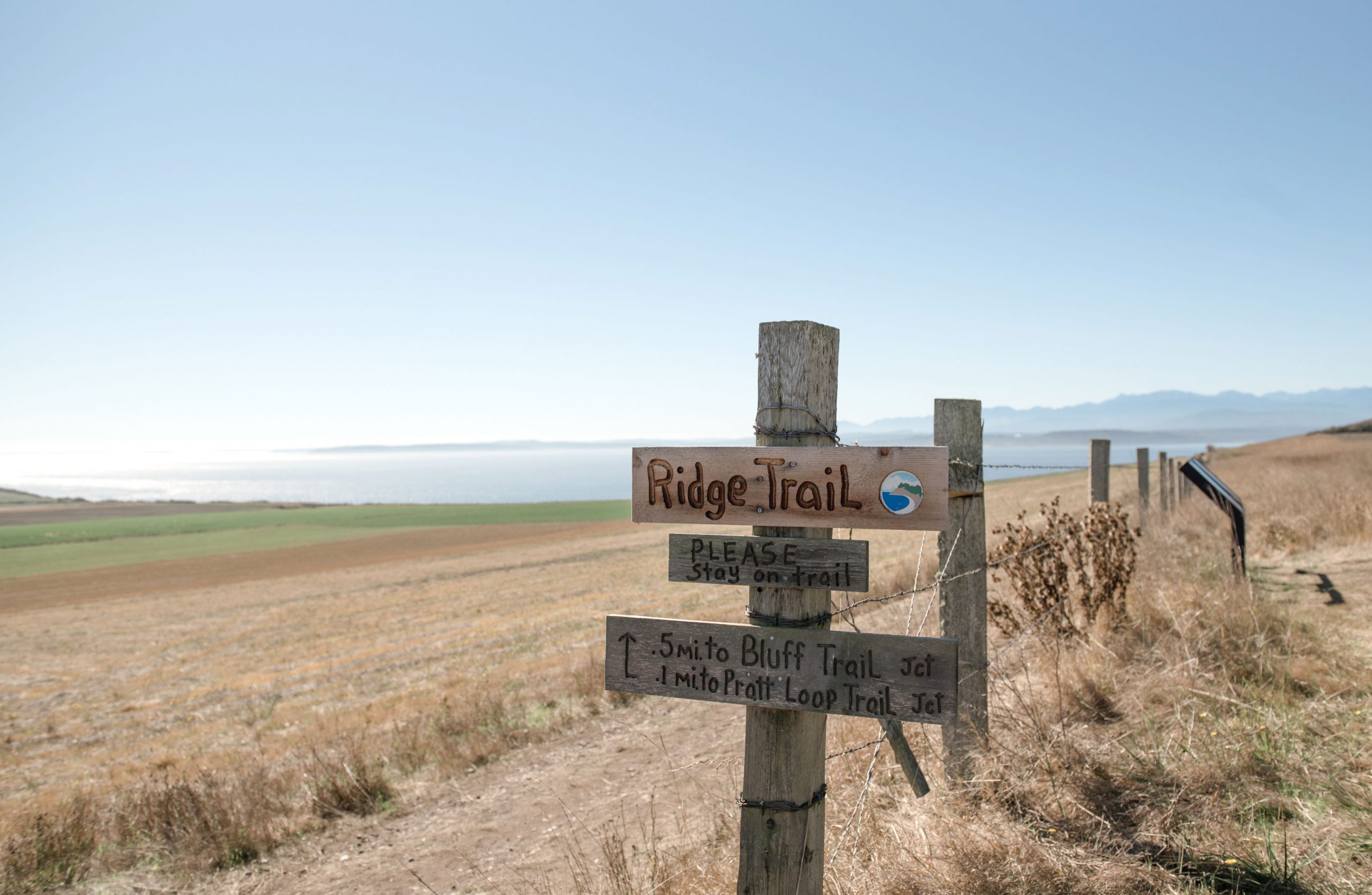 It's great to start the Ridge Trail in Ebey's Landing at Sunnyside Cemetery. See if you can find the two monuments that originally stood in the first Ebey Graveyard located on Ebey's Prairie near Isaac and Rebecca Ebey's home. You will discover a plethora of history about Whidbey Island here but don't forget to stop and enjoy the view! The trail takes you past Jacob Ebey's house and blockhouse on your journey towards the edge of the bluff. At the 'T' you can follow the trail left to the Ebey's Landing Parking lot at the beach or head right for some impressive views along the bluff. It's your choice to continue down the switchbacks to the lagoon below and you can follow the beach back OR turn around for an out and back.
Check out the rest of Whidbey's beautiful destinations from this series here.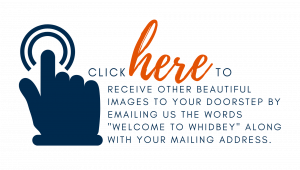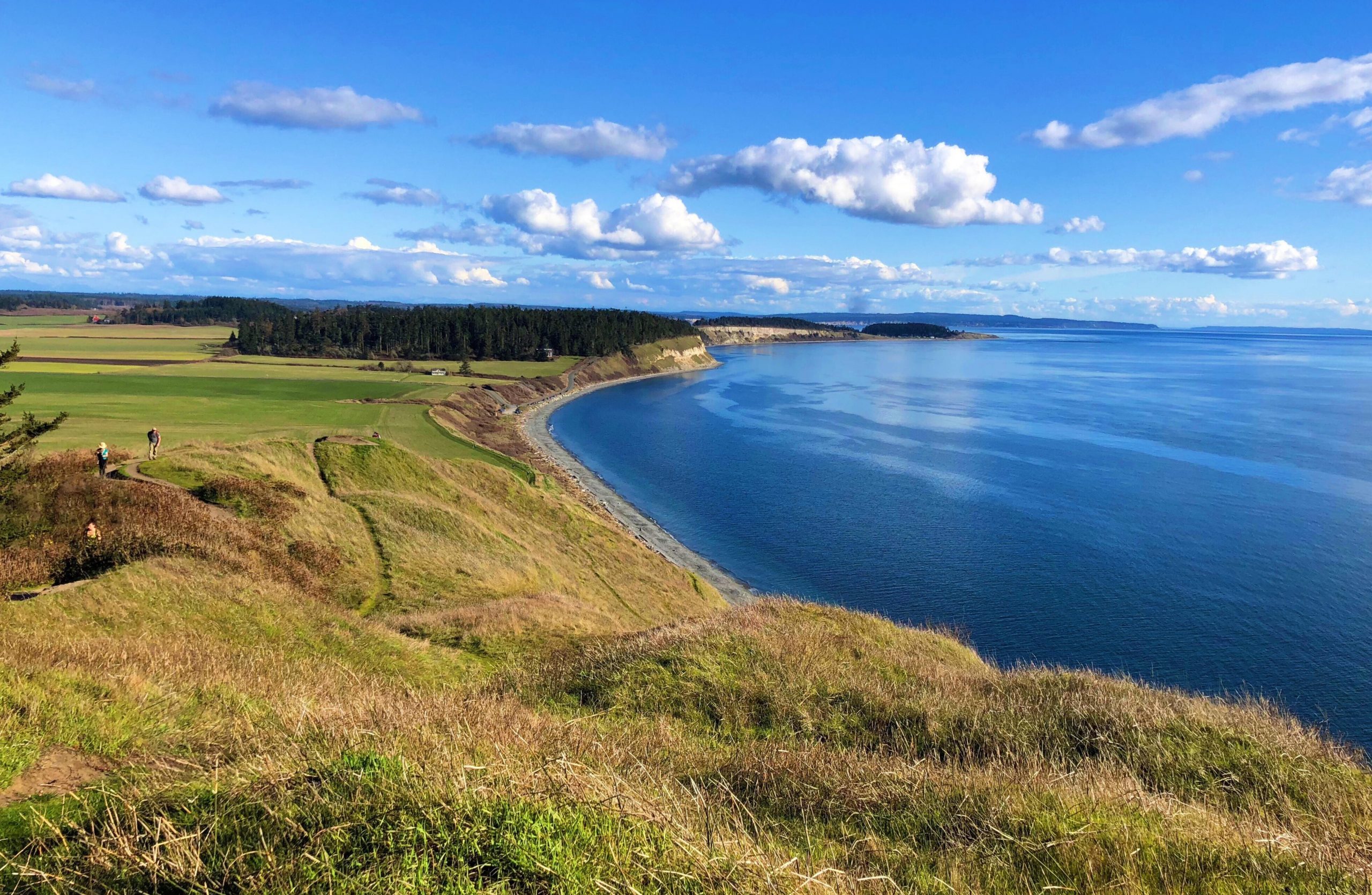 In 1850, local history was made on the shores of Whidbey Island when Isaac Ebey landed on a rocky westside beach and became the first official white settler on the island. With an entire island to choose from, Ebey couldn't have done much better than the pristine pastureland of what is now known as Ebey's Landing. This brilliant landscape is situated right at the southwestern side of Coupeville and features breathtaking views of Puget Sound and the Olympic Mountain range. The landing's soft rolling hills blanketed in rich soil—perfect for cultivating crops—was this area's true draw to its original settler. Today this landscape remains largely unchanged from the early days of settlers thanks to Ebey's Landing Reserve. It's the perfect place for a long walk to get lost in the life of the past.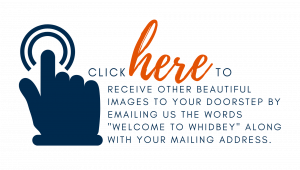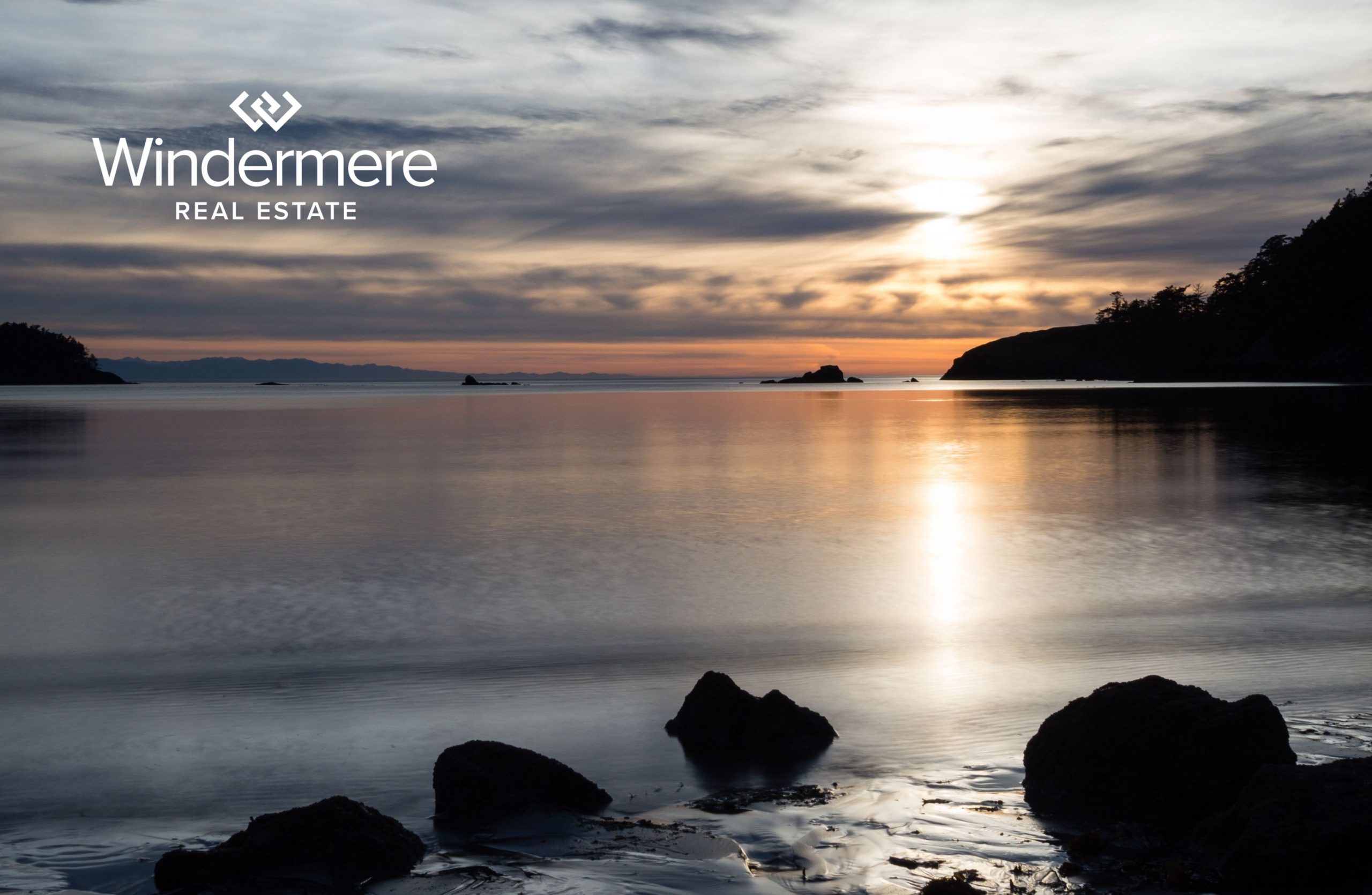 Although not technically on Whidbey, Bowman Bay is a large part of our island's local culture. This bay, which is located on the Fidalgo Island side of Deception Pass, has a rich history spanning back to the late 1800s. Originally a settlement to a large Samish village, the bay has since served several purposes including a military reserve and salmon hatchery. Download the CCC Scavenger Hunt for a fun way to learn some history! Between the charming old hatchery building, long dock stretching into the bay, boat launch, picnic shelters, playground, and scenic surrounding trails that provide unique views of the bridge itself, this park is one you do not want to miss! Learn more about Bowman Bay here.
Check out the rest of Whidbey's beautiful destinations from this series here.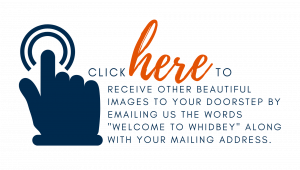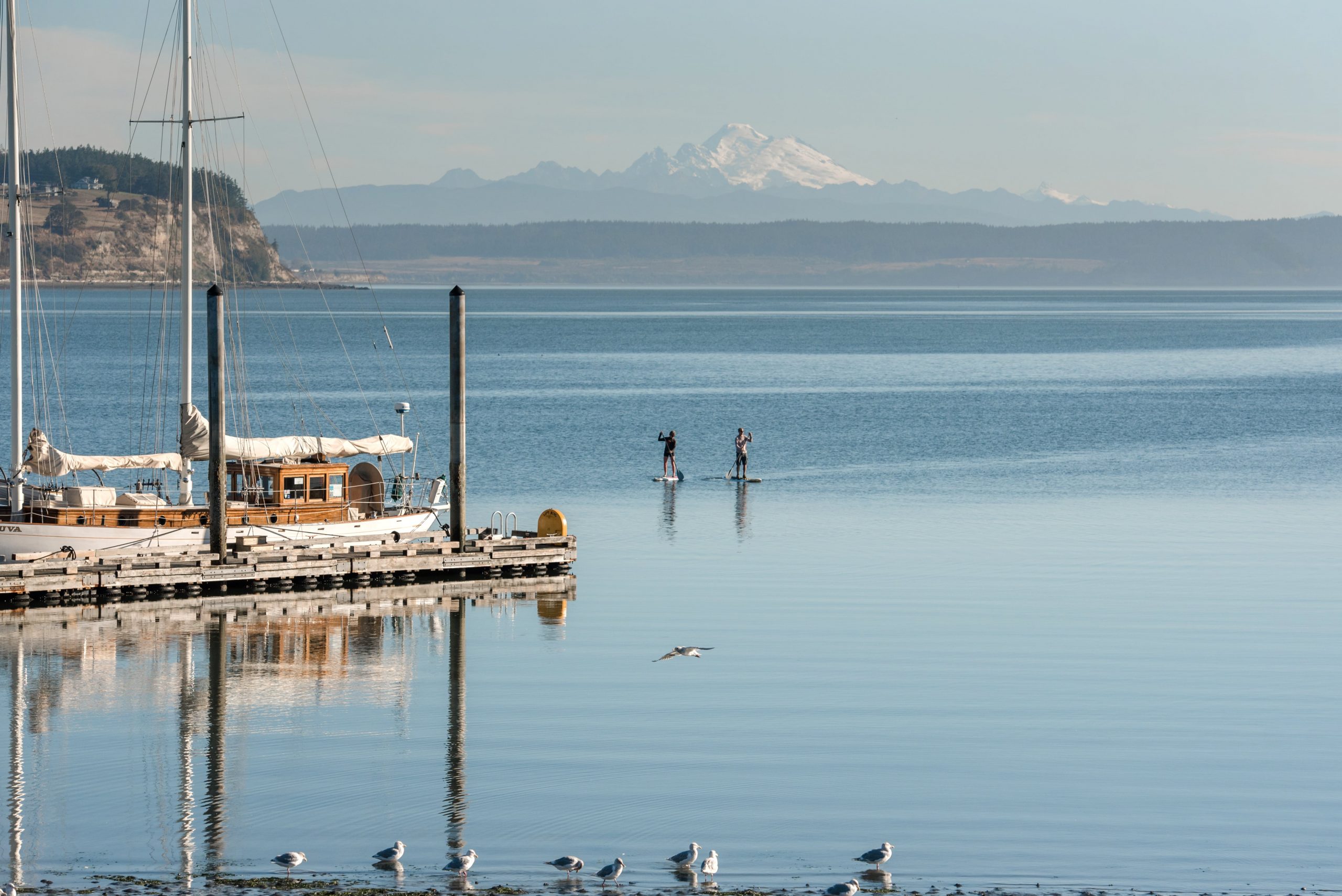 Whidbey Island straddles the 47 to 48th parallel. This means the summer brings gluttony of sun, so much that black-out shades are a staple in Pacific Northwest homes. Although, this abundance of light is sometimes hard to remember during the darkest days of winter when the sun only passes by at a shallow 45 degrees above the horizon in the South and keeps us in darkness 15.5 hours out of 24 on our darkest winter day. These extremes are affected even more depending on where we live, what direction our property is "facing", and how much tree coverage we have. We consider the direction property is facing as the direction of the major view or placement the outdoor area is oriented towards. So if you enter a home on its east side but the outdoor area is on the west side with a deck/patio and view we would call this a west-facing home.
In the following sections, we will discuss the pros and cons of the four major directions that homes face or are oriented towards on Whidbey. Our focus will be on water view properties but the info will work for some territorial or non-view homes as well. We hope you find this helpful and that you will take this into consideration when buying or selling your home on Whidbey Island.
North Facing

This is likely the least sought-after direction for the sole reason that during the winter months there are often large sections of the North facing beaches that never see a ray of sun because of hill or tree coverage. There are only a few sections of shoreline that are facing the true North on Whidbey. Some of these are the charming Town of Coupeville and the City of Langley that no one can resist! There are some sections of shoreline east and west of Coupeville along Madrona Way and near Long Point that are mostly shaded in the winter but absolutely delightful in the summer. 
There are numerous sand points on Whidbey with a north-facing side that get a lot of sun because they jut out in the water like Long Point, Snakelum Point, Harrington Lagoon, Whidbey Shores, and Sandy Point. Dugualla Heights is another kind of anomaly in that it gets more sun because it is not heavily treed, has an open bay, and flight line that gives it more exposure. These nuances are one of the many reasons it is helpful to have a hyper-local full-time Windermere broker to be your guide!
East Facing
If you are a morning person and just relish a warm cup with a view of the sun rising over the mountains, water, or horizon then an East facing orientation is for you! You are in luck because Whidbey Island has a majority of East-facing shoreline and the hilly nature of the island offers a plethora of view opportunities for the Eastside. Many of such views include the Cascade Range and Mt. Baker to admire. They can really put on a show when it is clear. The only downside is that you lose the sun in the mid to late afternoon on Eastern shorelines. 
The major benefit of living on the Eastside is that it is the more protected side of the island so there is not as much wind and wave action. Occasionally, an unusual day will occur when there is a wind howling out of the South where the fetch created across the long body of water in Saratoga Passage can really kick up some waves! But this can also make for some amazing photo opportunities. 
Some of our favorite East facing areas/neighborhoods are Davis Landing, Scenic Heights, and Shangri-La Shores. Check them out here!
South Facing 
South-facing properties are a pretty rare find on Whidbey Island because of Whidbey Islands' long north/south orientation. If you are a person that lives for the sun you will want to seek out one of these South-facing properties. Unlike the North facing properties who often get no sun during the Winter, these South facing properties get every bit of light possible all year long even during the winter pouring into their South facing windows. In fact, because of the low angle of the sun in the winter, it can be more piercing than in the summer when it is placed directly overhead. 
South-facing beaches tend to be the most sought after for wading, swimming, or just lounging on the shore because they are typically a lot warmer.
Penn Cove Road and Polnell shores not only enjoy South facing beaches but are also on the more protected East side of the Island. One of the warmest sandy public beaches can be found right at the end of Monroe Landing on the Northside of Penn Cove. If you are looking for the best sandy public beach that is South facing on the bottom half of the Island Double Bluff beach just cannot be beat AND you can bring your four-legged friend for an off-leash romp! Read more about it here.
Sunlight Beach and Shore Avenue in Freeland have some of the highest-priced homes on Whidbey because of these unique attributes. Except for the rocky beach and jet noise Keystone has exactly the same view aspect but for half the price. 
West Facing 

If stunning sunsets and enjoying the warmest part of the day on your property is what you are after then you should be looking for a West-facing view. Sipping an evening cocktail or cup of chamomile tea while watching the last rays of light dip over the horizon is just bliss for a lot of people which is why the West side of Whidbey has some of the highest-priced homes and sought after neighborhoods. Yes, the wind can be a little more fierce as it hits the West side of Whidbey dead on when it howls through the Strait of Juan De Fuca in the winter but this can also be a highlight as you watch a winter storm take shape from the comfort of your couch. If you are on the edge of one of our high sandy bluffs on the West side of the Island you should also expect to deal with blown sand, saltwater, and the corrosion that comes with it. Some West-facing homes operate more like a ship at sea than a stick-built home. The sunsets though… Definitely worth it if that's your jam!
Some of our favorite West facing neighborhoods are Sierra and Ledgewood communities because the sloping topography allows a lot of homes to have stunning views without having to own waterfront property. The canal community of Lagoon Point is a unique West-facing community and of course, anything along West Beach Road is likely to have this coveted orientation.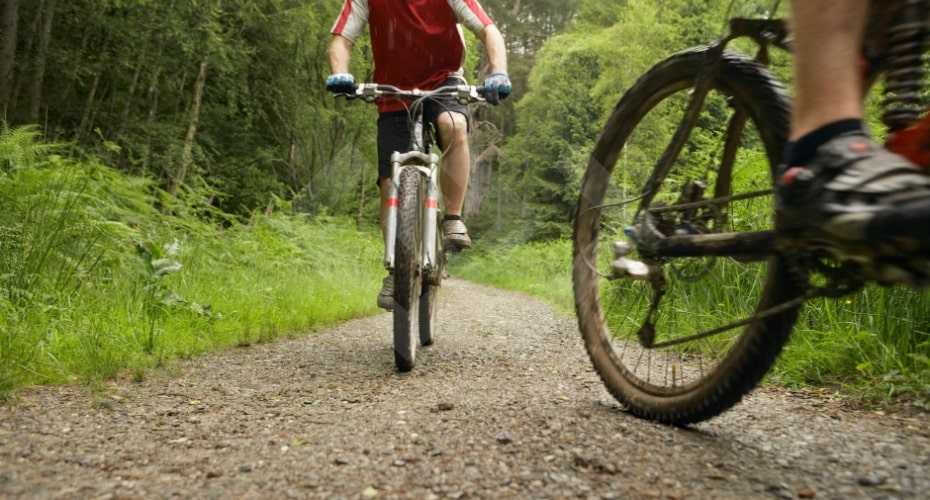 The adventures available on Whidbey never quite seem to end. Between wondrous hikes, quaint local shops, and astounding historical buildings there never seems to be an end to what this island has to offer. You might just start to believe Whidbey Island is perfect and we can't say we disagree.
Among Whidbey's countless opportunities is one for the more athletic individuals – cycling.
Whidbey Island is FILLED with amazing roads and trails perfect for individuals whose preferred method of transportation is two wheels. The centralized location of highway 20 and 525 draws motorized vehicles away from roads near the water, making them ideal for cyclers! Enjoy breathtaking views of the sound while flying down the rolling hills of the island or testing your resolve while going up them.
In fact, cycling is so popular that the island has its own club. The Whidbey Island Bicycle Club was formed in 2010 to "support, promote and educate about cycling on beautiful Whidbey Island." Through the years this group has teamed together with other island organizations providing resources to island cyclists (like this amazing Whidbey Island Bike Map!) including some pretty great cycling events. The best place to find their events is through their Facebook page.
Each summer cyclists come from all over Puget Sound to ride the Tour de Whidbey (on August 17th this year). With four different routes to choose from, this beloved island tradition is perfect for all cyclists regardless of their skill level. New riders can enjoy the short 10-mile ride circling Crocket Lake, while experienced riders with a passion for pushing the limits can test their skills with the POWER route that covers the entire perimeter of the island. To bring this event full cycle, all proceeds benefit Whidbey Health Medical Center.
Ready to gear up for your own cycling adventure and not sure where to start? We've talked to our resident cycle enthusiast and got the 411 on where to start:
Visit Skagit Cycle        

Located in downtown Oak Harbor on Pioneer, Skagit Cycle is a blessing to all Whidbey Island cyclists. The employees are knowledgeable and eager to help. Simply spend a few minutes with any sales associate and you will soon be out the door with exactly what you need to get your journey started. Check them out here. 
Safety First 

A dangerous mistake made by one too many riders is not taking proper precautions. Biking without a helmet or proper attire is a large risk that can cost your life. Make sure when to wear a helmet properly fitted to your head, clothes that are bright and easy to spot, and include proper reflectors/lights on your bike if you are going to be riding at night.
Try Crockett Lake
Crockett Lake (near the Coupeville ferry and Fort Casey) is a great starting point for any new cyclist. The low traffic roads and relatively flat area provide a ride that eases newcomers into the activity while still enjoying some spectacular island views. When you're done grab an ice cream or meal at Callen's Restaurant across from the ferry terminal.
So, get out there! You're sure to have a wheel good time.
You Might Also Like: