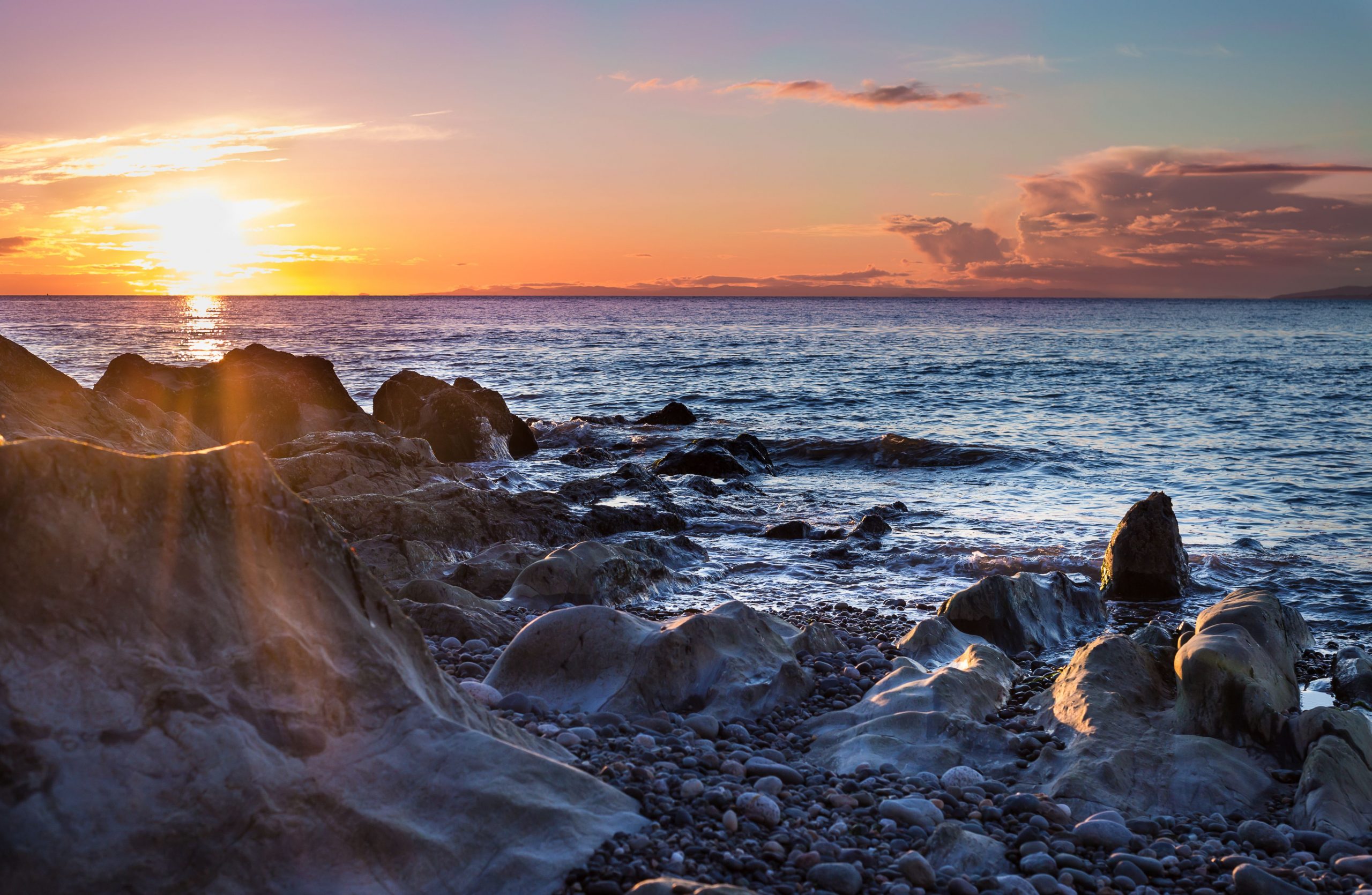 Check out the rest of Whidbey's beautiful destinations from this series 
here.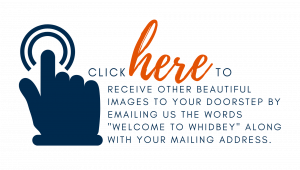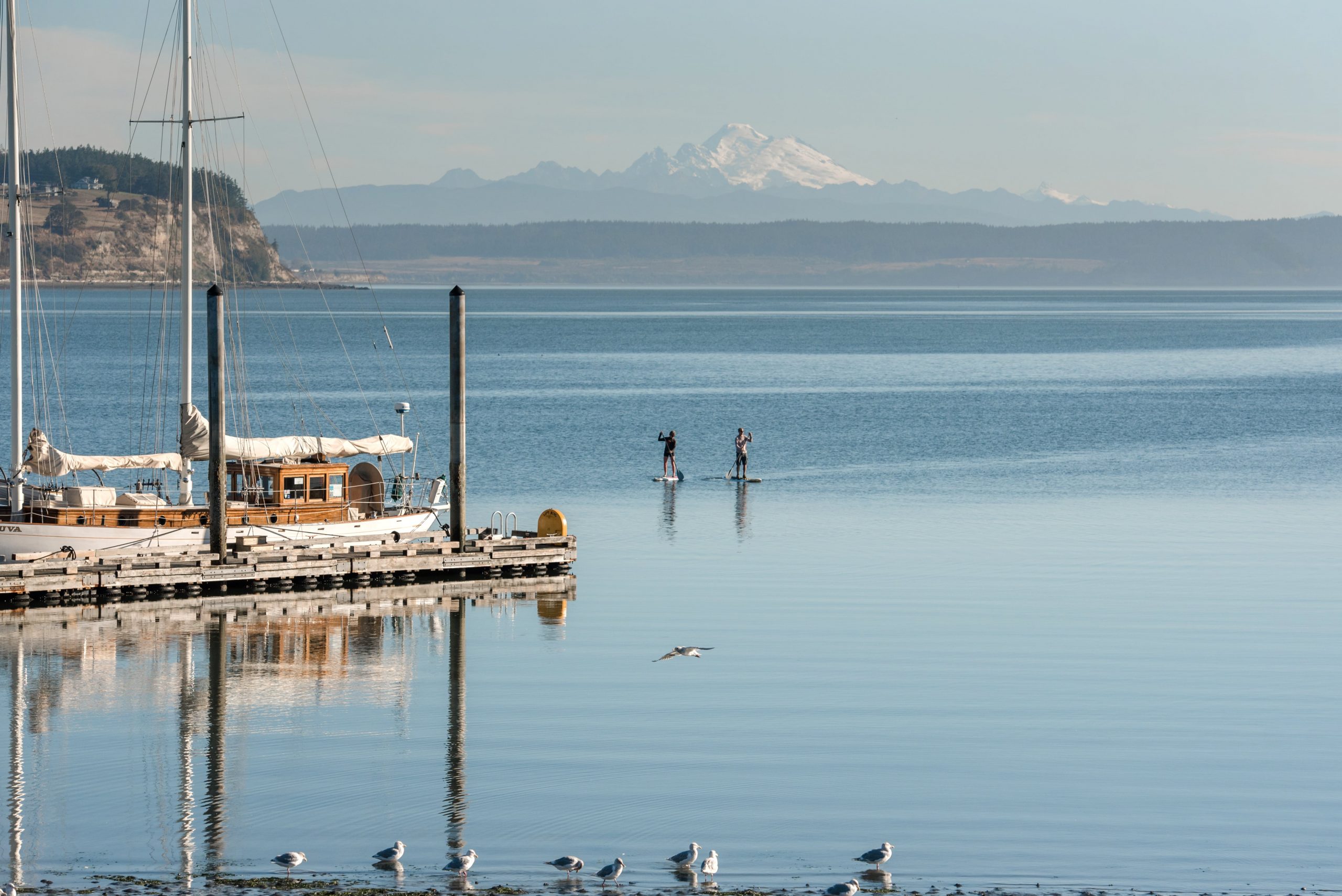 Whidbey Island straddles the 47 to 48th parallel. This means the summer brings gluttony of sun, so much that black-out shades are a staple in Pacific Northwest homes. Although, this abundance of light is sometimes hard to remember during the darkest days of winter when the sun only passes by at a shallow 45 degrees above the horizon in the South and keeps us in darkness 15.5 hours out of 24 on our darkest winter day. These extremes are affected even more depending on where we live, what direction our property is "facing", and how much tree coverage we have. We consider the direction property is facing as the direction of the major view or placement the outdoor area is oriented towards. So if you enter a home on its east side but the outdoor area is on the west side with a deck/patio and view we would call this a west-facing home.
In the following sections, we will discuss the pros and cons of the four major directions that homes face or are oriented towards on Whidbey. Our focus will be on water view properties but the info will work for some territorial or non-view homes as well. We hope you find this helpful and that you will take this into consideration when buying or selling your home on Whidbey Island.
North Facing

This is likely the least sought-after direction for the sole reason that during the winter months there are often large sections of the North facing beaches that never see a ray of sun because of hill or tree coverage. There are only a few sections of shoreline that are facing the true North on Whidbey. Some of these are the charming Town of Coupeville and the City of Langley that no one can resist! There are some sections of shoreline east and west of Coupeville along Madrona Way and near Long Point that are mostly shaded in the winter but absolutely delightful in the summer. 
There are numerous sand points on Whidbey with a north-facing side that get a lot of sun because they jut out in the water like Long Point, Snakelum Point, Harrington Lagoon, Whidbey Shores, and Sandy Point. Dugualla Heights is another kind of anomaly in that it gets more sun because it is not heavily treed, has an open bay, and flight line that gives it more exposure. These nuances are one of the many reasons it is helpful to have a hyper-local full-time Windermere broker to be your guide!
East Facing
If you are a morning person and just relish a warm cup with a view of the sun rising over the mountains, water, or horizon then an East facing orientation is for you! You are in luck because Whidbey Island has a majority of East-facing shoreline and the hilly nature of the island offers a plethora of view opportunities for the Eastside. Many of such views include the Cascade Range and Mt. Baker to admire. They can really put on a show when it is clear. The only downside is that you lose the sun in the mid to late afternoon on Eastern shorelines. 
The major benefit of living on the Eastside is that it is the more protected side of the island so there is not as much wind and wave action. Occasionally, an unusual day will occur when there is a wind howling out of the South where the fetch created across the long body of water in Saratoga Passage can really kick up some waves! But this can also make for some amazing photo opportunities. 
Some of our favorite East facing areas/neighborhoods are Davis Landing, Scenic Heights, and Shangri-La Shores. Check them out here!
South Facing 
South-facing properties are a pretty rare find on Whidbey Island because of Whidbey Islands' long north/south orientation. If you are a person that lives for the sun you will want to seek out one of these South-facing properties. Unlike the North facing properties who often get no sun during the Winter, these South facing properties get every bit of light possible all year long even during the winter pouring into their South facing windows. In fact, because of the low angle of the sun in the winter, it can be more piercing than in the summer when it is placed directly overhead. 
South-facing beaches tend to be the most sought after for wading, swimming, or just lounging on the shore because they are typically a lot warmer.
Penn Cove Road and Polnell shores not only enjoy South facing beaches but are also on the more protected East side of the Island. One of the warmest sandy public beaches can be found right at the end of Monroe Landing on the Northside of Penn Cove. If you are looking for the best sandy public beach that is South facing on the bottom half of the Island Double Bluff beach just cannot be beat AND you can bring your four-legged friend for an off-leash romp! Read more about it here.
Sunlight Beach and Shore Avenue in Freeland have some of the highest-priced homes on Whidbey because of these unique attributes. Except for the rocky beach and jet noise Keystone has exactly the same view aspect but for half the price. 
West Facing 

If stunning sunsets and enjoying the warmest part of the day on your property is what you are after then you should be looking for a West-facing view. Sipping an evening cocktail or cup of chamomile tea while watching the last rays of light dip over the horizon is just bliss for a lot of people which is why the West side of Whidbey has some of the highest-priced homes and sought after neighborhoods. Yes, the wind can be a little more fierce as it hits the West side of Whidbey dead on when it howls through the Strait of Juan De Fuca in the winter but this can also be a highlight as you watch a winter storm take shape from the comfort of your couch. If you are on the edge of one of our high sandy bluffs on the West side of the Island you should also expect to deal with blown sand, saltwater, and the corrosion that comes with it. Some West-facing homes operate more like a ship at sea than a stick-built home. The sunsets though… Definitely worth it if that's your jam!
Some of our favorite West facing neighborhoods are Sierra and Ledgewood communities because the sloping topography allows a lot of homes to have stunning views without having to own waterfront property. The canal community of Lagoon Point is a unique West-facing community and of course, anything along West Beach Road is likely to have this coveted orientation.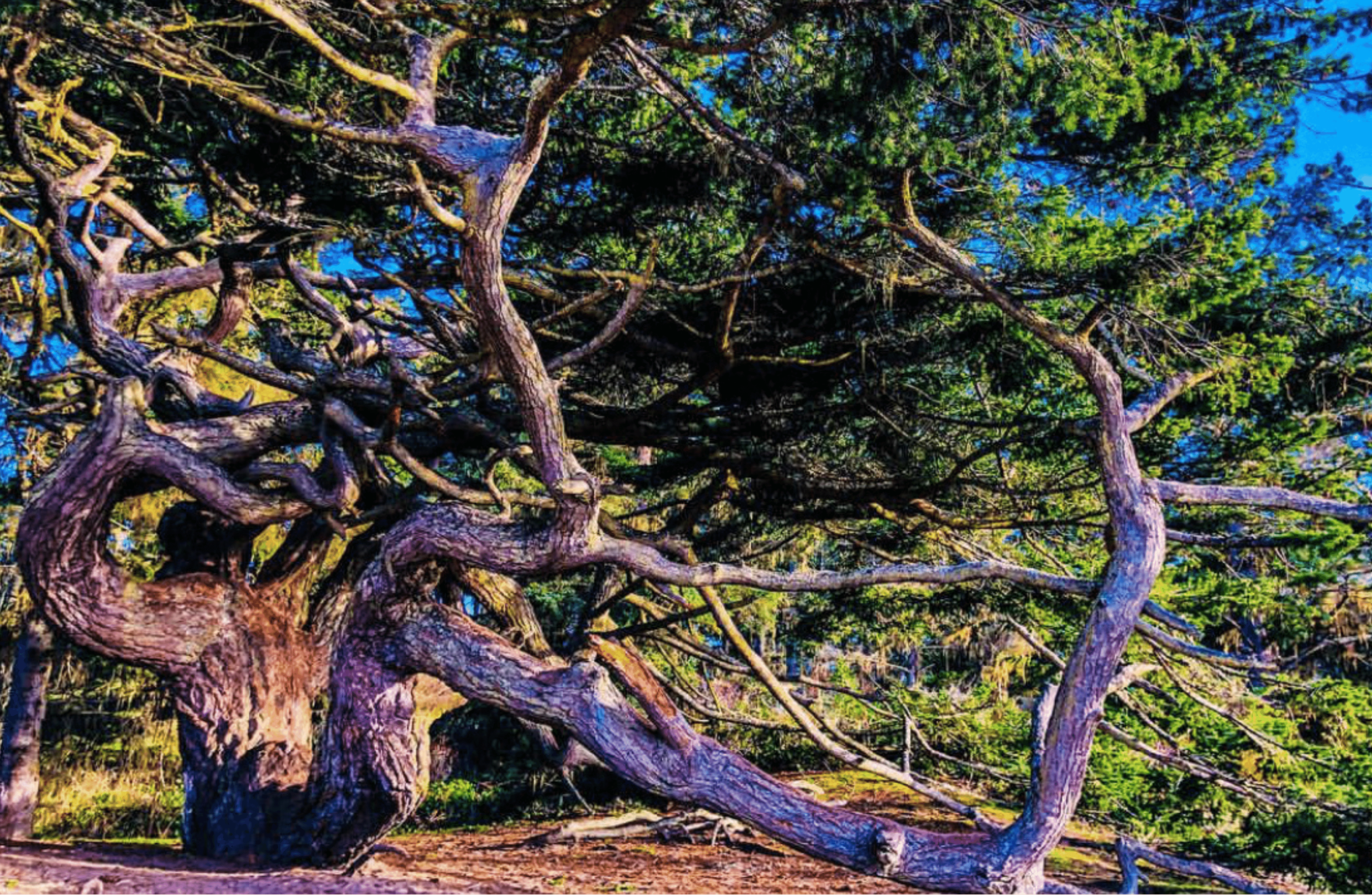 Near Cranberry Lake
What You Will Find
During a typical trip to Cranberry Lake, at Deception State Park it would not be uncommon to see kayaks floating atop the still waters, fisherman sitting along the winding edges of the lake, and kids splashing in the shallow waters while their parent's BBQ.
Have You Seen It All?
But if that is all you have seen you have not gone far enough. Just past the lake is a trail that will lead you through a very rare treasure to this region. SAND DUNES. Dunes are created as grains of sand accumulate into a sheltered area when the wind blows. The limited nutrients, high winds, sun exposure, and salty spray from the ocean makes it extremely difficult for plants to grow here. Many of the plants you see today have adapted to the harsh growing conditions causing them to develop things like small leaves that stand perpendicular to the sun to avoid direct sunlight that assists in the plant's survival.
The Old Growth Tree
However, despite the challenges stands this old-growth tree.  It is quite a unique Douglas-fir.
This particular tree has stood for over 850 years watching as the dunes have taken shape. Its thick bark has guarded it against the harsh conditions in addition to storms, fires, droughts, and diseases that claimed others over the years. For generations, people have climbed this stunning tree. Unfortunately, now the bark is thinning but it can still be appreciated from afar.
Take a Look at Our Interactive Map of the Area Here:
You Might Also Like: