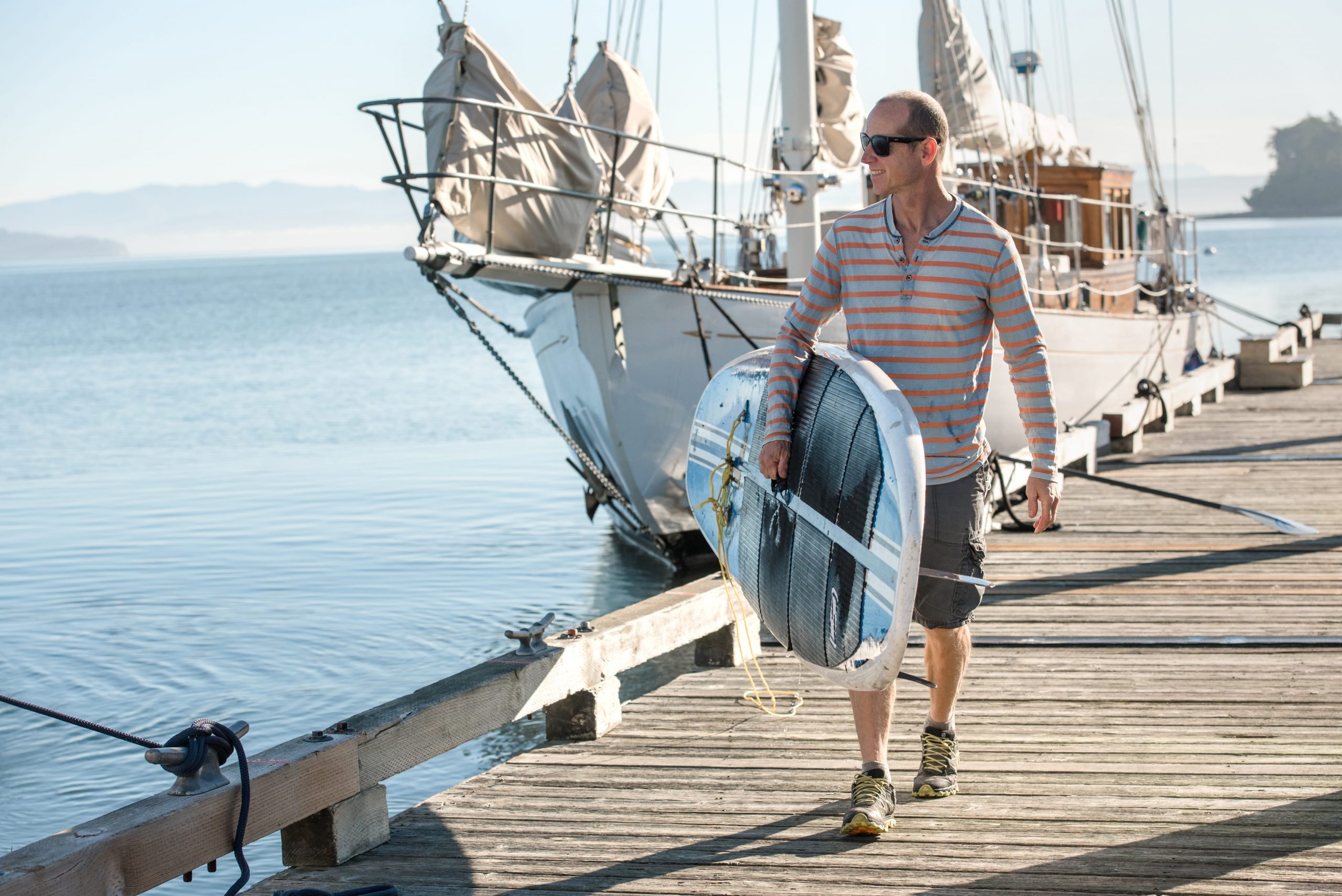 Whidbey Island visitors know that they can come back time and time again and always see and do something new, and depending on the time of year you visit, this is especially true! Each season brings something special to discover, and whether you're visiting in the heart of winter or in the middle of a hot summer, our island is the perfect spot for a weekend getaway.
In this post, we're sharing our recommendations for where to stay, where to eat, and what to do depending on the season!
How to Spend a Winter Weekend on Whidbey Island

How to Spend a Spring Weekend on Whidbey Island

How to Spend a Summer Weekend on Whidbey Island

How to Spend an Autumn Weekend on Whidbey Island

For more Whidbey Island recommendations, keep exploring our blog!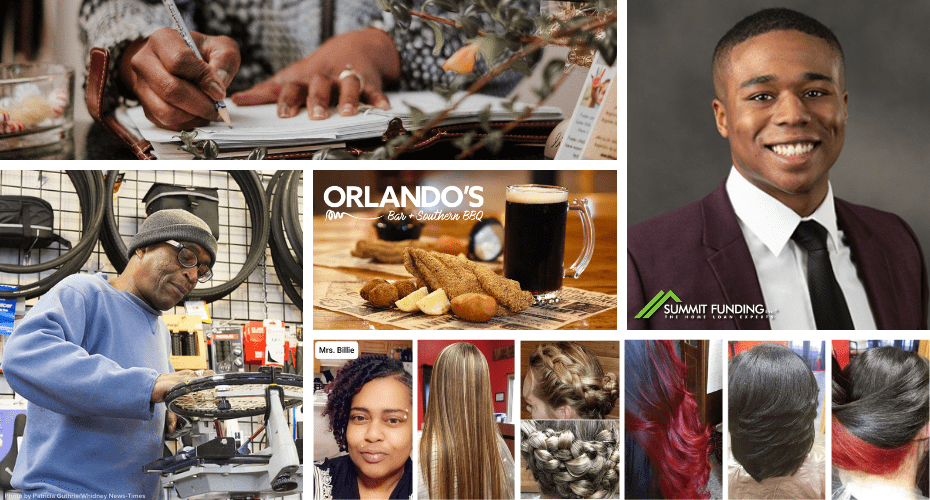 Windermere Whidbey is a proud supporter and celebrator of Black History Month. This year we wanted to do something extra special to commemorate the month, so we have collected a list of Black-Owned Businesses on Whidbey that we think you are going to love visiting. 
Orlando's Bar and Southern BBQ is a community treasure that started with nothing more than two cast iron pots, a tent, and a woman with a vision. Starting at the local farmer's market, Ms. Jackie and her family served up southern-style food that took the Oak Harbor community by storm. Within a few years the business grew from a tent to a truck, and now an incredible downtown restaurant few can resist. Whether you're looking for the best-grilled catfish on the island or just a friendly upbeat atmosphere to enjoy, Orlando's is an establishment you do not want to miss. 
View this post on Instagram
View this post on Instagram
View this post on Instagram
CreAda's | 910 SE Pioneer Way, Oak Harbor, WA 98277
Ada Moseley is the owner and head stylist for CreAda's Hair and Wig Salon. With over 20 years of experience in the industry, she is a stylist that provides the highest level of hair care and knowledge to her clients. She is known for making her clients feel special from the moment they walk through her door as well as cultivating a respectful and diverse atmosphere within her salon. If you're looking for experience and compassion from your stylist, she is the one to call! 

Shaw Photography is owned and operated by Willie and Kelsey Shaw. Whidbey Island natives, Willie and Kelsey met in high school and fell in love. As adults, the couple has built a business combining their skills in photography and videography that allows them to work together and gives them more time with their two young sons. Willie is an especially talented videographer who you may recognize as the cameraman behind Annie Cash's Your Local Look Videos. If you're looking for an engagement, maternity, or family photographer, you can't go wrong with this insanely creative couple. 
View this post on Instagram
View this post on Instagram
View this post on Instagram
Lesedi Farm | 2812 Thompson Rd, Langley WA 98277
A truly unique treasure for Whidbey Island, Lesedi Farm is owned and operated by Dorcas Young. Dorcus was born and raised in Botswana on her family's 500-acre farm where she learned the art of cultivating crops and raising livestock. After meeting and falling in love with a Washington State native, Dorcus moved to Whidbey Island with her husband and four children. She brought with her seeds from Botswana to plant in her garden and soon followed the inspiration for her farm. Dorcas now sells produce from her garden at local farmers' markets as well as Botswana-styled meals and food products. You can find her products at Pike Place Market, West Seattle Farmers Market, and Bayview Farmers Market.
View this post on Instagram
View this post on Instagram
View this post on Instagram
Oak Harbor, WA 98277
Jahleel Vester is a Whidbey Island native who absolutely loves his community. Anyone who meets Jahleel knows that he has a passion for living life to the fullest and serving his clients well. As an individual who knows all too well the historical struggles of the black community within the housing market, he desires to be a role model and trailblazer for others. Working with Summit Funding has given Jahleel the opportunity to build a business that aligns with his vision and dreams. If you're looking for a passionate loan officer ready to educate you and find the solutions you need, look no further.
View this post on Instagram
View this post on Instagram
View this post on Instagram
Ozell Jackson with HomeBridge | 32650 State Route 20, Suite 201, Oak Harbor, Washington 98277
Ozell Jackson is a Puget Sound native who greatly values community and making a meaningful impact. Through the years he has served the community as a football, basketball, and soccer coach, instilling the discipline of making plans and taking responsibility for mistakes in his students. This passion for service drives his career as a Loan Officer and is why he chooses to work with Homebridge, who he feels shares this goal with him. 
Mrs. Billies Beauty Salon is located comfortably within The Loft on Fidalgo and Dock in Oak Harbor. Billie Foster is an incredibly talented hairstylist with over 26 years of experience who offers a variety of services to any and everyone regardless of their hair type or texture. She's known for receiving a great amount of joy in making her clients feel good about the way they look. Whether you want to switch up your color, try extensions, do silk presses or relaxers; Mrs. Billie has got you covered.

Dean's Sports Plus | 730 N Oak Harbor St, Oak Harbor, WA 98277
Dean Lewis, the owner of Dean's Sports Plus, always had the vision to own his own business and be his own boss. His sporting goods store is the realization of the dream. Having spent the last 30 years servicing clients' sporting needs, he not only has returning customers but multiple generations of them. He has earned a reputation within the community for being an outstanding repairman for sports equipment ranging from bicycles to snow skis. So the next time you need a chain fixed or a wheel adjusted, you know who to call!  
Did we miss a business? Let us know in the comments! 
If you liked this you might also like: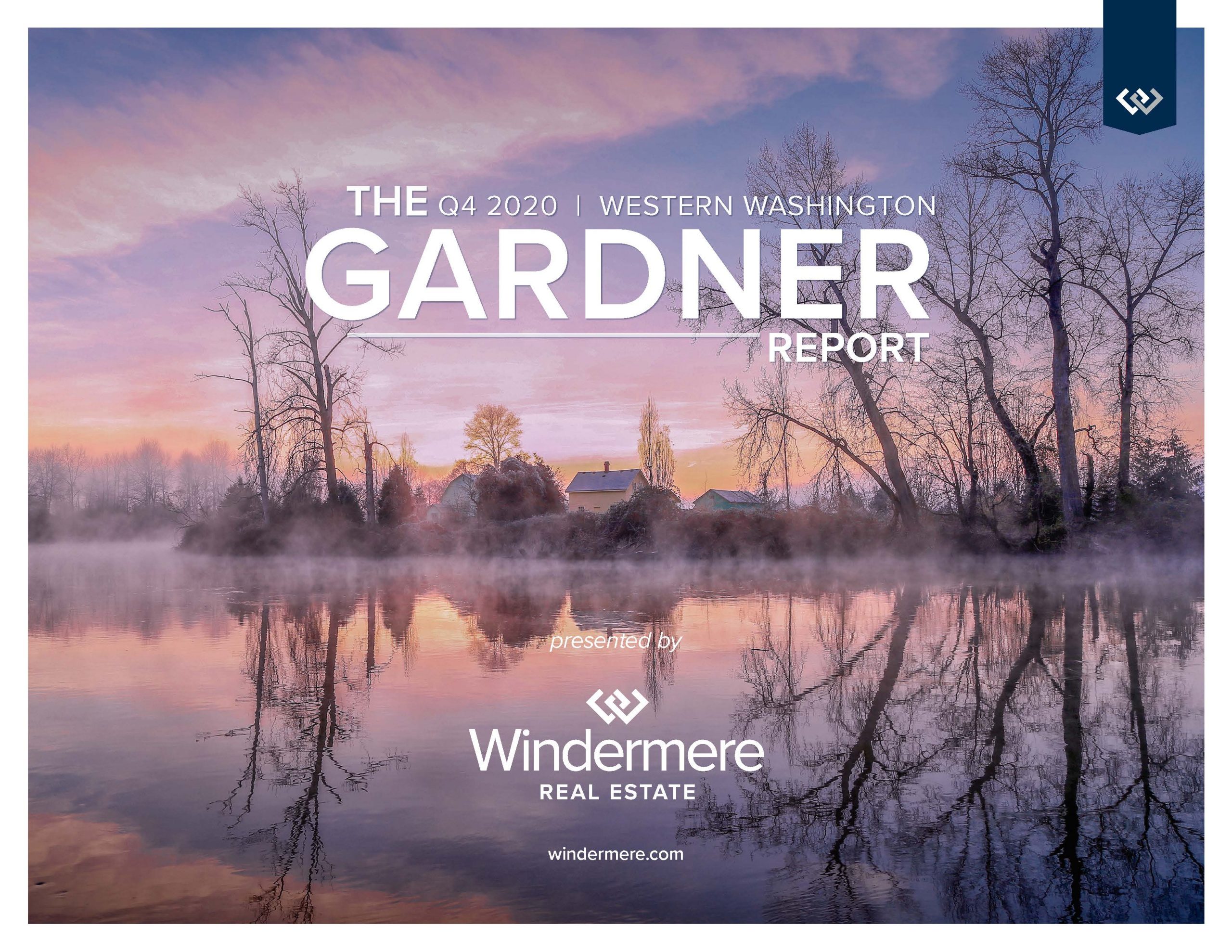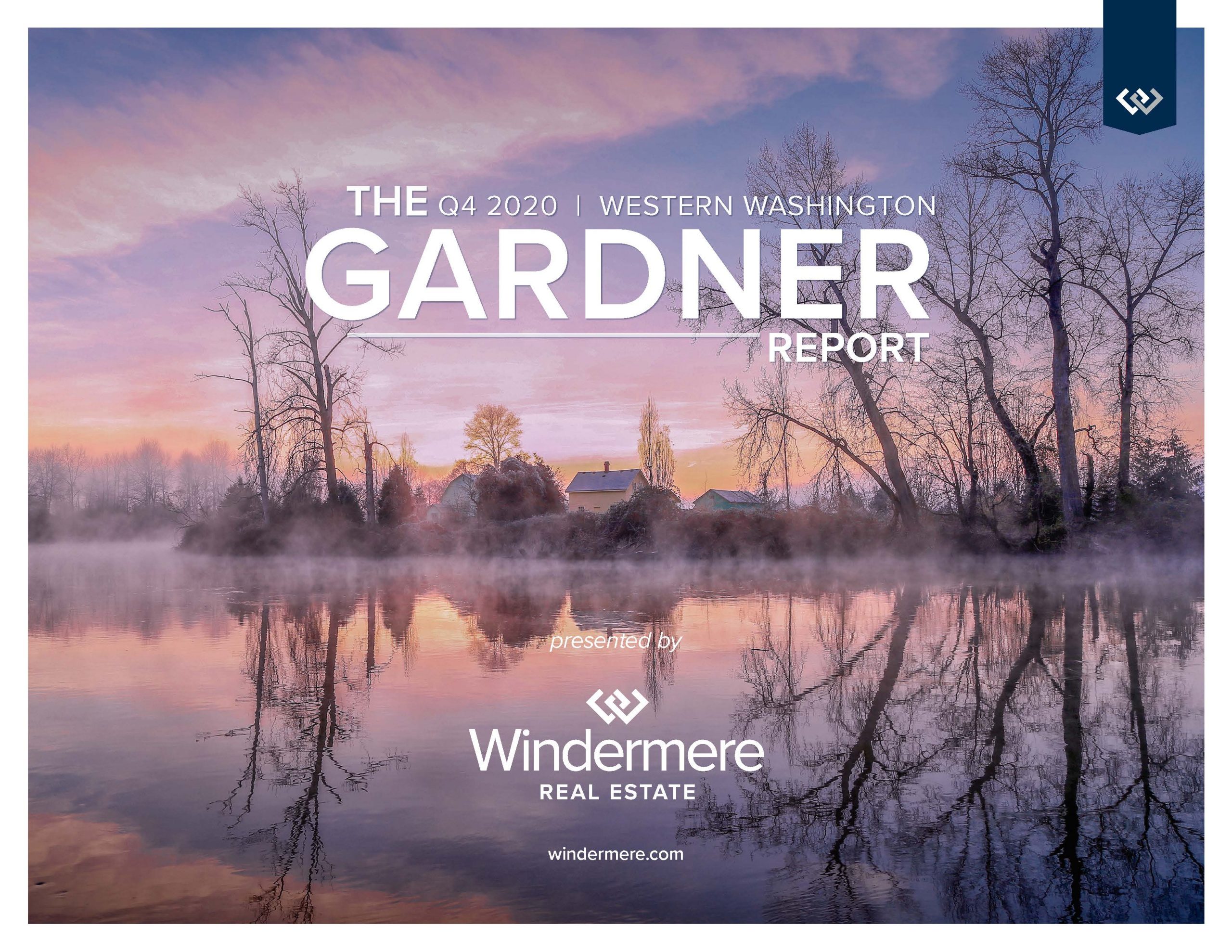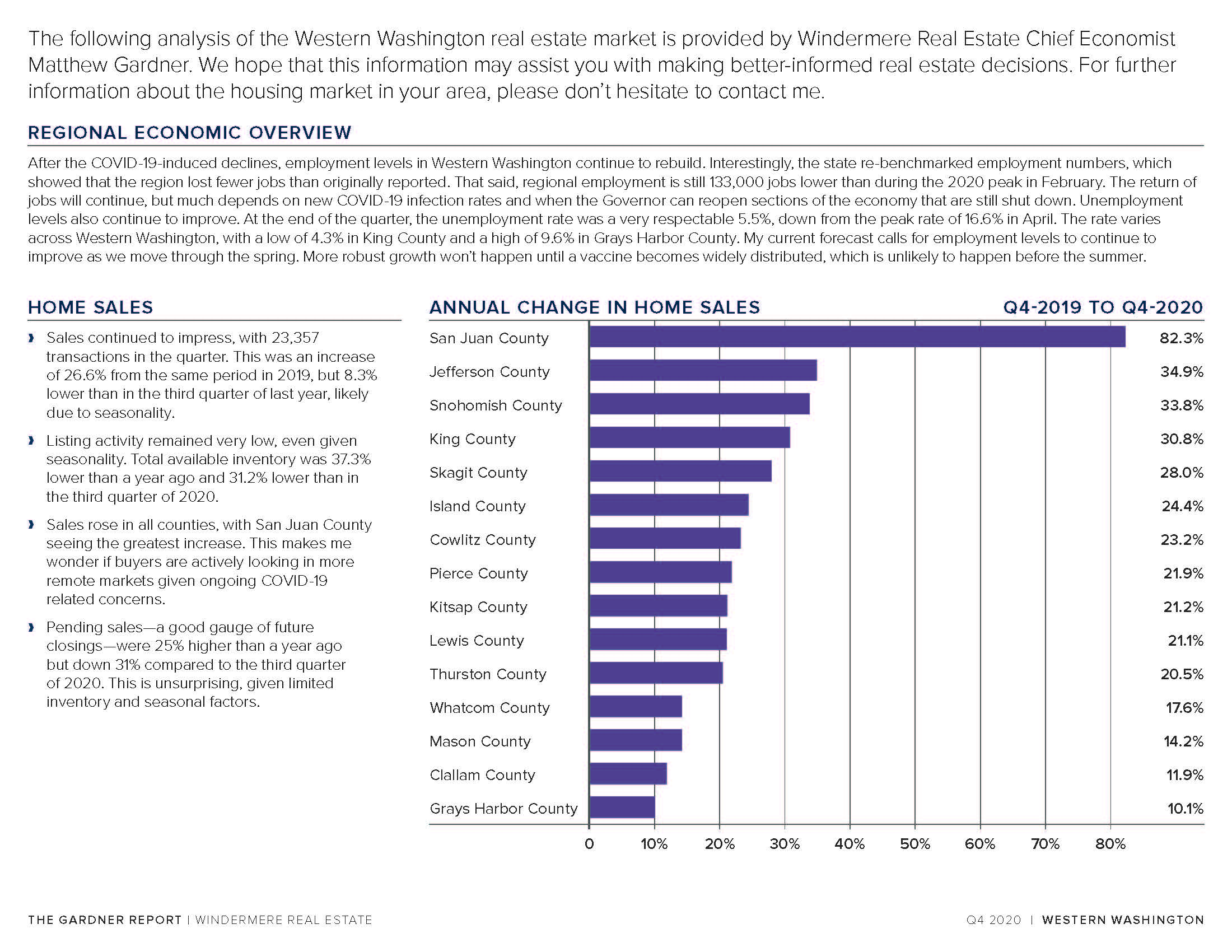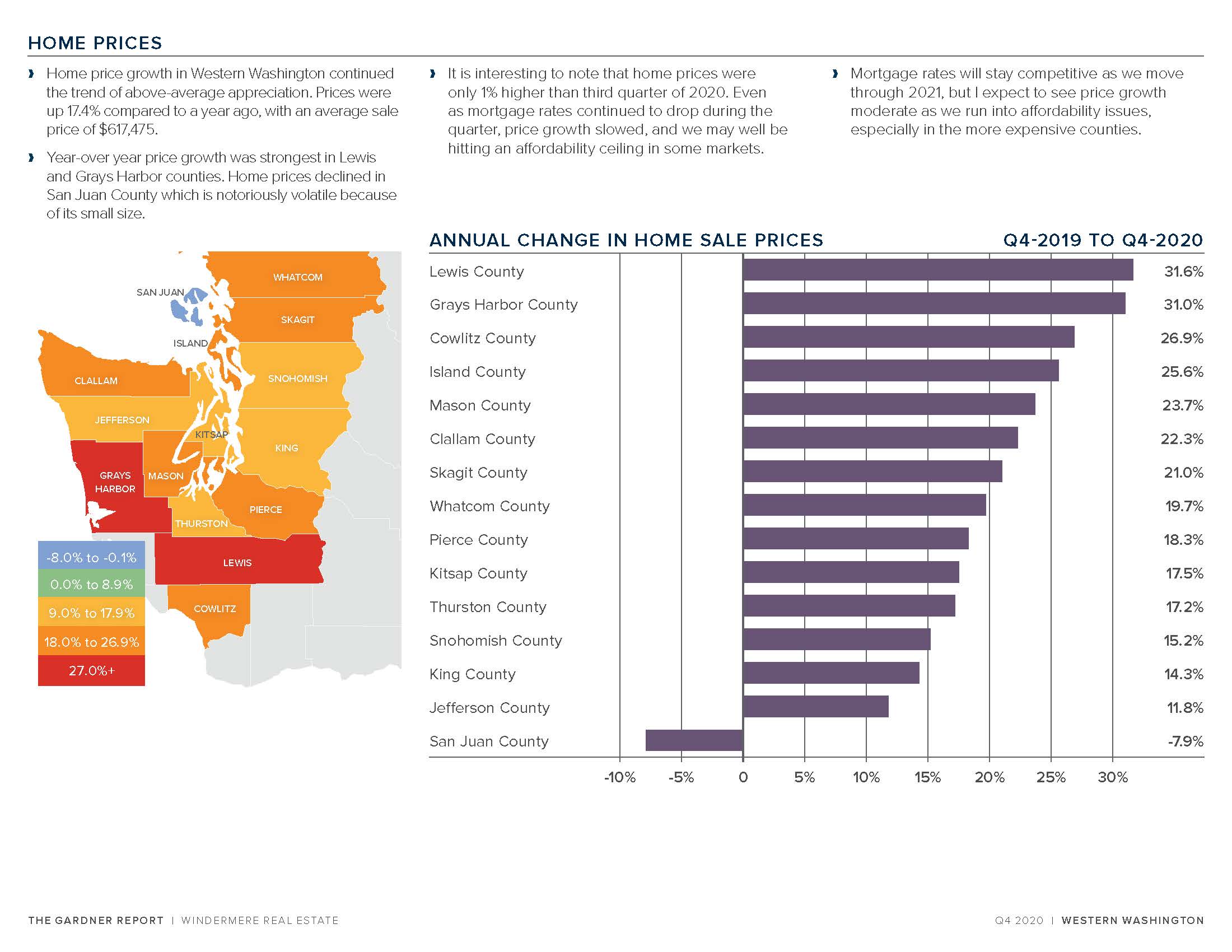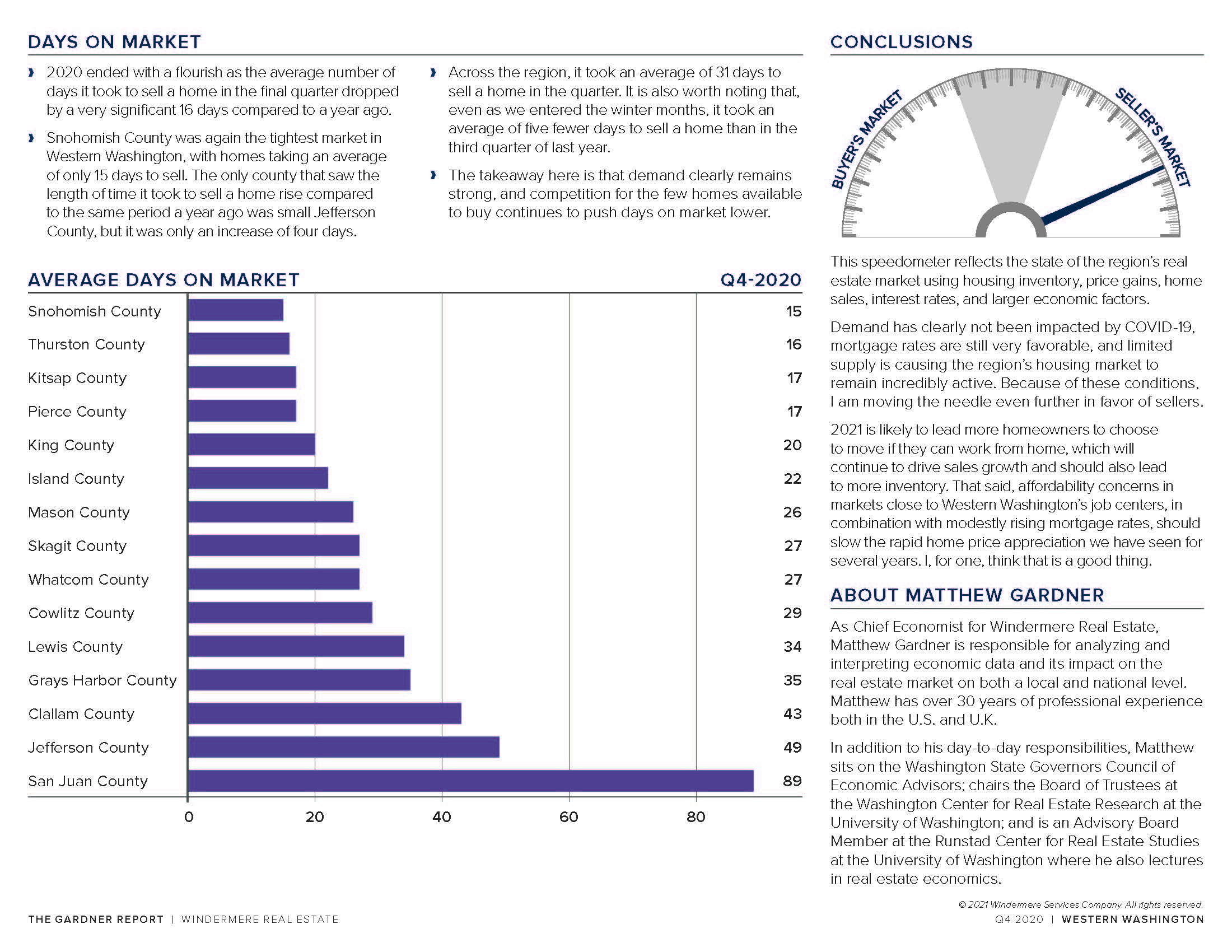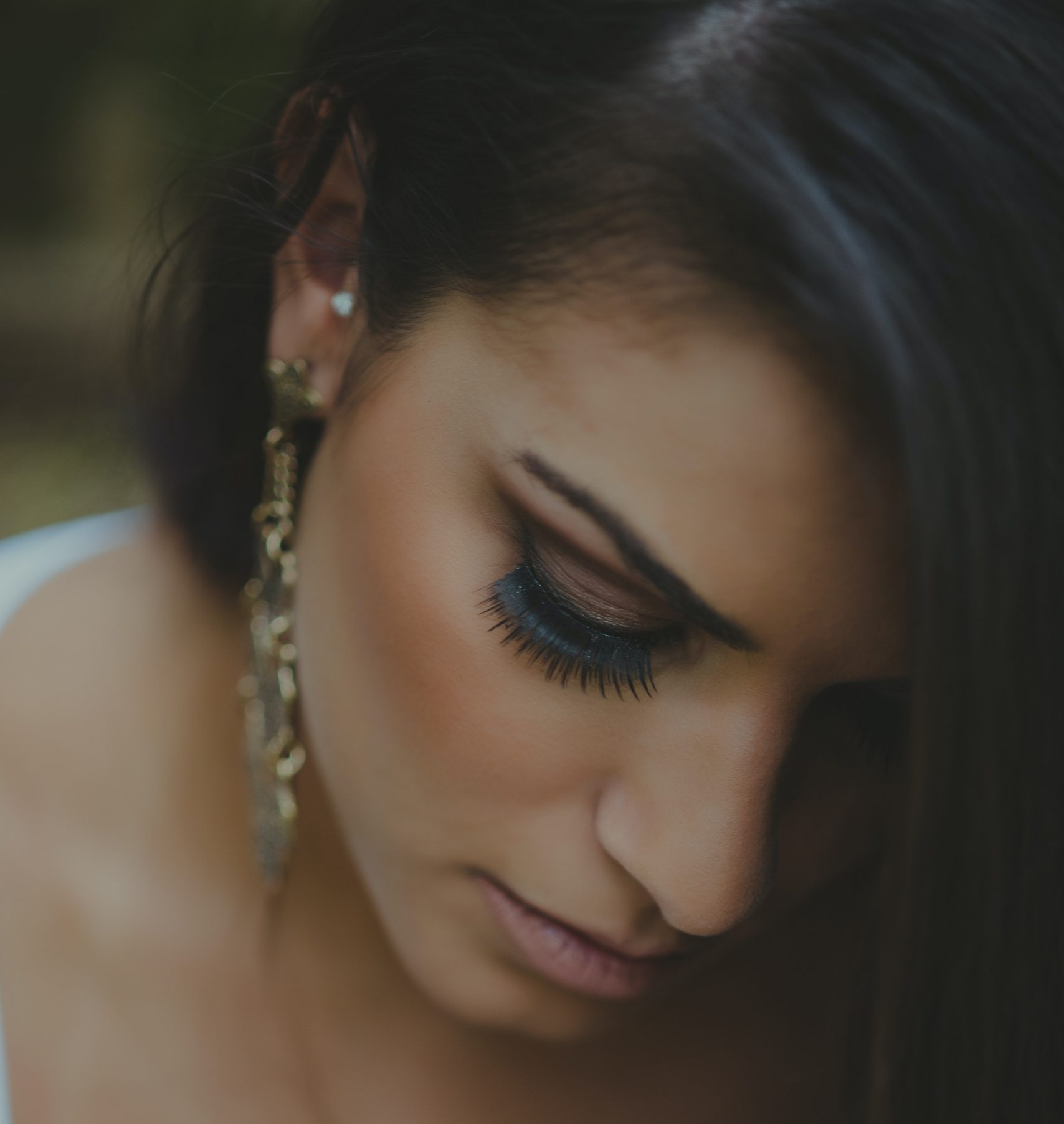 Now that we are back in Phase 2, quite a few people are looking to "make themselves socially presentable" again. Although this could mean numerous things, for many this transition includes re-entering salons across the island to have their eyelashes done. 
Yes, you read that right – eyelashes. 
For quite a few years it has been a growing trend, especially among women, to have their eyelashes tinted and lifted or to have extensions added. This service is most often performed by licensed beauticians and provides the consumer with weeks of fuller, darker, lifted eyelashes and alleviates the need for mascara in their morning routine.  
With February 19th being National Lash Day, we thought this would be the perfect opportunity to share with you where you can get your lashes done!

Bronzed Beauty and Lashes (IG) | 780 SE Pioneer Way, Oak Harbor, WA 98277
View this post on Instagram
View this post on Instagram
View this post on Instagram
Hive Salon (IG) | 239 NE Midway Blvd #2, Oak Harbor, WA 98277
View this post on Instagram
View this post on Instagram
View this post on Instagram

Melissa York (IG) | 661 SE Fidalgo Ave, Oak Harbor, WA 98277
View this post on Instagram
View this post on Instagram
View this post on Instagram
Sugar Studio (IG) | 41 NE Midway Blvd # 103, Oak Harbor, WA 98277
View this post on Instagram
View this post on Instagram
View this post on Instagram

Blush (IG) | 1020 NE 7th Ave, Suite #1, Oak Harbor, WA 98277
View this post on Instagram
View this post on Instagram
View this post on Instagram
ONE LASH THING (IG) | 840 SE Bayshore Dr, Oak Harbor, WA 98277
View this post on Instagram
View this post on Instagram
View this post on Instagram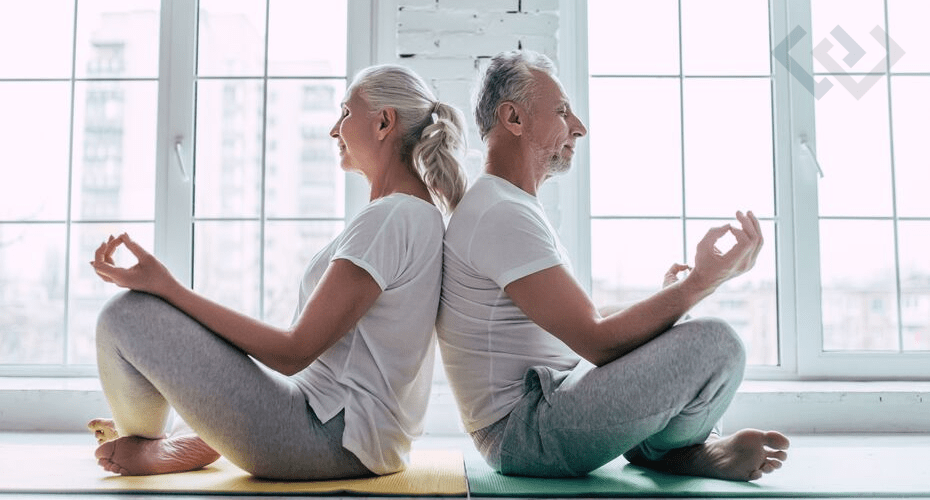 How are those New Year's Resolutions going? For many of us, this time of year is filled with setting high expectations for ourselves only to be let down after a few weeks. With the added stress of COVID restrictions and cold weather, it's hard to keep your head in the game when it comes to staying healthy. 
It's not too late, though! Here are some simple health and fitness practices you can actually stick to this year from the comfort and warmth of your home:

You've heard it a million times before and you will probably hear it a million times more. Drinking an appropriate amount of water each and every day is one of the best health choices you can make for your body and overall well being. The benefits of drinking water are countless with healthy skin, better brain function, improved heart health, and assistance in regulating digestion being just a few of them. Water intake is noted by countless nutritionists as being the cornerstone of healthy choices. 
So what is the right amount of water to drink each day? According to the American Heart Association, it is suggested that men have about 3.7 liters of water daily and women have about 2.7 liters. That is about 15 8oz glasses of water a day for men and 11 glasses for women. A great way to kick this off each and every day is to drink 16oz of water when you first wake up in the morning. Starting off the day right makes keeping the momentum easier. 

Getting up, getting moving, and working your body on a day-to-day basis is vital to your current health and long-term bodily function. Individuals who begin the practice of regularly moving their bodies at a younger age are more likely to continue on as they get older and enjoy regular mobility for a longer period than their counterparts.
However, gym memberships are expensive and you may not have the equipment or the know-how for at-home workouts. Have no fear, YouTube is here! YouTube is a great resource for finding at-home workouts for all levels of fitness and workout preferences. Yoga With Adriene is one channel we highly recommend. Yoga is a great gateway exercise and one that is easy to do early in the morning before starting your day. Another option for some more cardio, HIIT, or weight options is Bodyfit by Amy.

Health isn't just about keeping our body in functioning order, it also has a lot to do with our mind and emotions. Wellness experts are discovering more and more that our mental health plays a greater role in our body's function than we ever imagined. This is why regular engagement in mental health practices is so vital. Depending on the person, these practices can range from simple things like engaging in a hobby regularly to interacting with a therapist weekly.
If you're new to practicing mental health, a simple way to start is with a daily gratitude journal. Researchers such as the Happiness Research Institute and Harvard Health have found the simple act of taking time every day to write down 3-5 things you are grateful for can have an unbelievable impact on your mental health. According to Harvard Health, "Gratitude helps people feel more positive emotions, relish good experiences, improve their health, deal with adversity, and build strong relationships." This practice is particularly wonderful because it can be done anywhere and at any time, and is 100% free.

Okay, this one might be harder to stick to than the rest… especially if you are the parent of a picky eater. But including more vegetables in your diet is not impossible and definitely worth the effort! Vegetables are not only low in fats and calories (which we get plenty of from other foods), they're also full of vitamins and nutrients your body needs!
Eating your daily portion of veggies can help prevent infections, aid iron absorption, decreases the risk of heart disease, keeps your skin healthy, and more! Experts suggest eating 5 to 9 servings of fruits and vegetables a day, but talk to your doctor if you want more specifics on how many veggies you should have in your diet!
Set an Alarm to Go to Sleep

Most adults simply do not sleep enough! According to the CDC, 1 in 3 adults don't get adequate sleep. Getting a good, restful 8 hours of sleep each night can drastically improve your overall health! Setting a daily alarm to remind yourself when it's time for bed is a great way to make sure you're not staying up too late and forgetting to check the time. 
Having trouble falling asleep? Don't look at your phone in bed! The blue light from cell phones has been shown to negatively impact sleep by suppressing melatonin and keeping your brain awake. So set the phone aside and break out a good book before you turn out the light instead!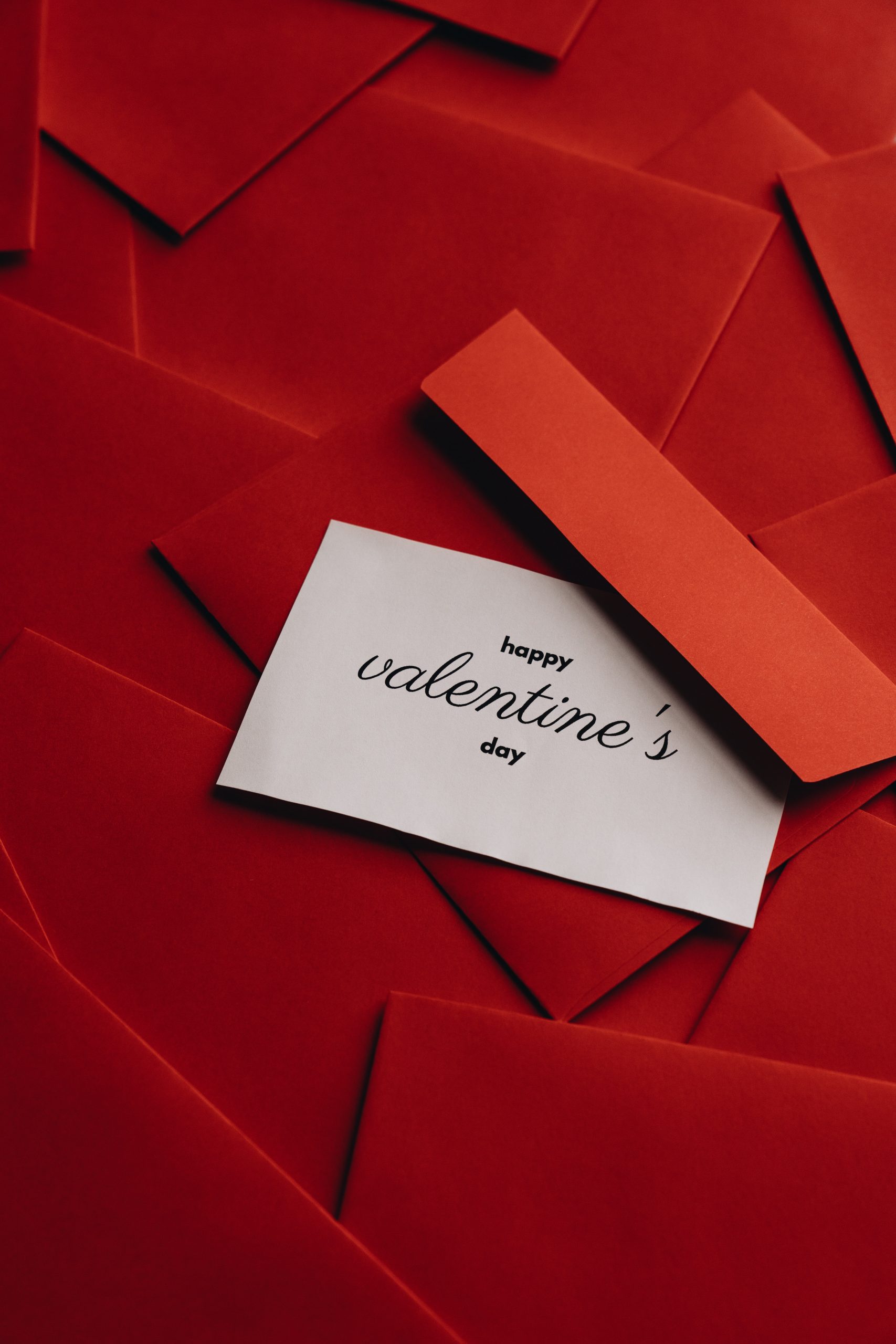 Enjoy this list of ideas for your special day at home with the one you love.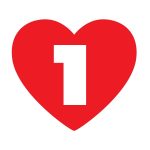 Breakfast in bed:
What better way to start the day than with breakfast in bed? Surprise your Valentine by waking up early and preparing a decadent breakfast like pancakes, an omelet, or frittata. Pair it with some fresh fruit, and perhaps a pastry and coffee or champagne.
In-home spa: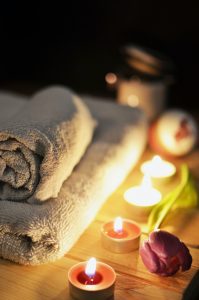 Couples massages are a fitting indulgence for Valentine's Day. Luckily for you, this experience can be easily recreated in the comfort of your own home. Set the mood with some lit candles with relaxing music playing in the background. Take turns applying facial masks and giving each other massages to put you both in a state of relaxation and draw up a nice warm bubble bath. Try adding hand made body products from Oak Harbor local Little Town Cottage.
Playful scavenger hunt: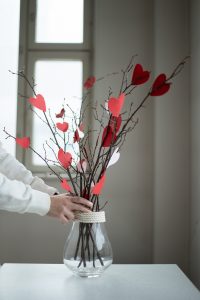 What better way to introduce joy and excitement than with the thrill and adventure and your memories as a couple than with a scavenger hunt around your home. Create each clue on a red heart tied to a special memory from your relationship and hide them around your house. Don't forget to have the answer lead to the next clue. Get creative and plan something special for discovering that final clue!
Most of all enjoy the day with your special someone. Happy Valentines Day.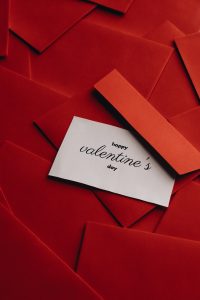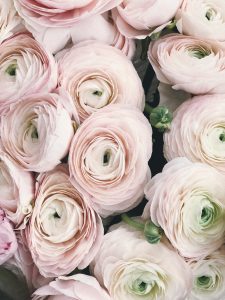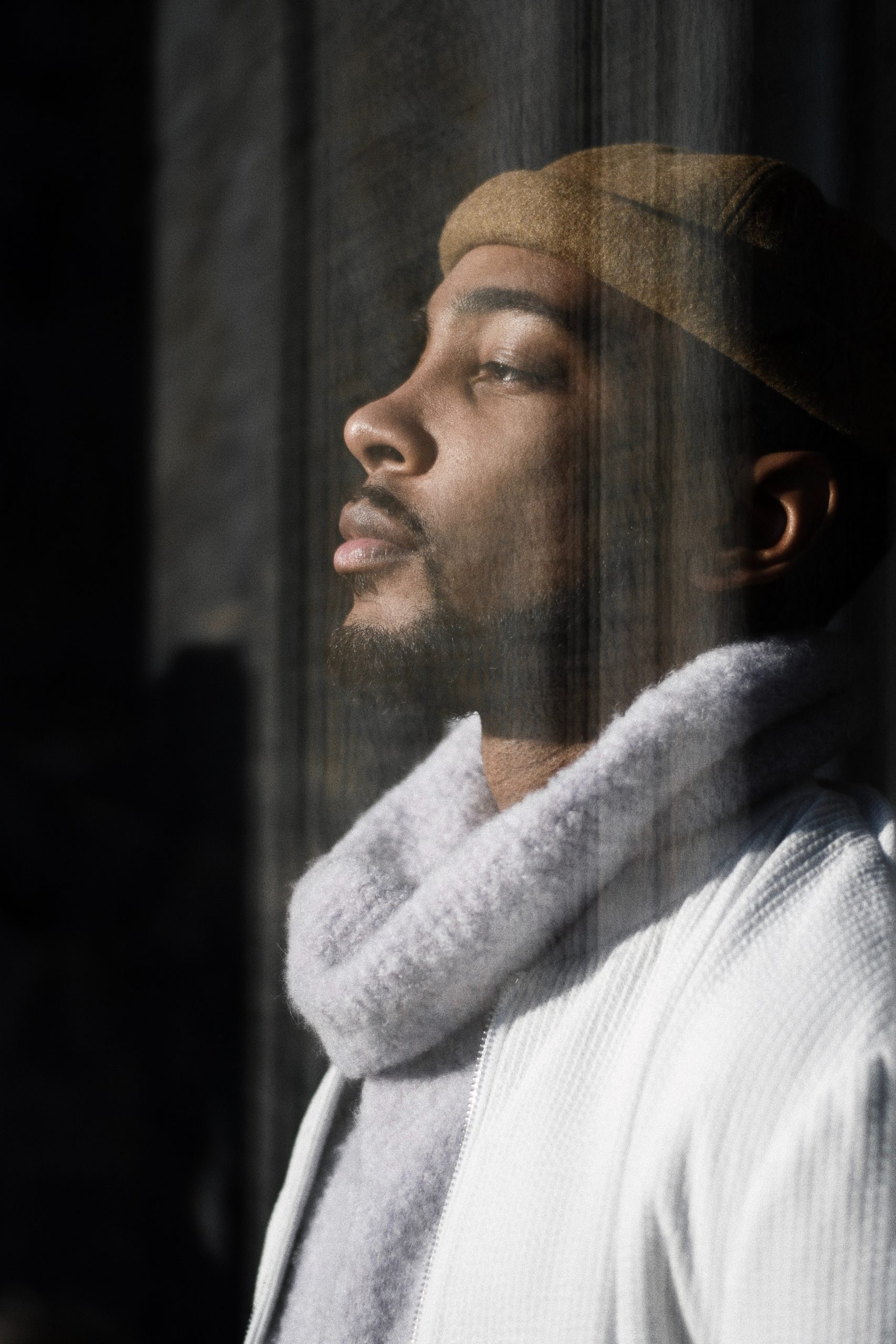 Black History Month Began
In 1915, American historian Carter G. Woodson and minister Jesse E. Moorland founded what is now the Association for the Study of African American Life and History® (ASALH) to recognize and celebrate the accomplishments of African Americans and to encourage studying the history of Black people. In 1926, the ASALH debuted what was then called "Negro History Week" to bring awareness to their mission. The event took place during the second week of February, coinciding with the birthdays of Abraham Lincoln (February 12) and Frederick Douglass (February 14). It continued to grow through the decades. In 1969, Black History Month was first proposed by the Black United Students at Kent State University. Years later, in 1976, President Gerald Ford decreed Black History Month be observed nationally. Since then, every President has recognized February as Black History Month (also known as African American History Month).
Black History Month 2021
Black History Month's first official theme was "Civilization: A World Achievement" in 1928. Since then, the annual themes reflect changes of social movements' impact on ideas of race, how the Black community's aspirations have evolved over time, and how those of African descent living in the United States view themselves. The theme for 2021 is "The Black Family: Representation, Identity, and Diversity." For more information on this year's theme, past themes, and more on Black History Month, visit asahl.org.
In Real Estate
In the real estate industry, methods of redlining and steering have historically prevented members of the Black community from building wealth through homeownership. At Windermere, we are committed to doing our part to address discrimination, racism, and inequity within our company and the real estate industry. There are a number of initiatives in place throughout the industry to support diversity and inclusion, commit to fair housing, and make homeownership fairer and more equitable than it has been in the past. For more information and resources, visit the National Association of REALTORS® Fair Housing and Diversity, Equity, & Inclusion pages.