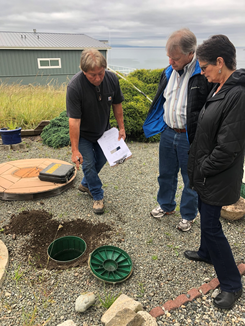 A Drain Snake
Don't kill your system with Drano! Hair clogs happen. Instead of pouring caustic Drano into your plumbing (which can actually cause damage to pipes and will kill your septic system) try this super cheap (less than $2 each) and easy drain snake that works in seconds. This tool coupled with prevention (see #2 below) will keep you from having to resort to expensive and dangerous remedies.

A Drain Cover

There are hundreds of different types of drain covers. We have tried several to reduce the guess work for you and discovered that we like this flat and wide version best. You can order it here. Honestly, regardless of which kind you purchase your septic will thank you as long as it keeps hair and other large particles from swirling down your drains to prevent it from clogging and will save your septic.

The Right Toilet Paper

Most people are too dignified to talk about things related to the potty but as a septic system owner you need to know that there is a right and a wrong kind of toilet paper if you want to keep your system in excellent condition and prevent clogging. If you put a piece of your TP in a glass of water, stir it up a bit and let it sit for a few minutes it should dissolve pretty quickly into tiny pieces no larger than a nickel. This is called the TP test. If it stays intact in larger pieces your septic system is going to have a real problem breaking it down and the chances of you clogging your toilet are MUCH higher. Check out the results from a test The Art of Doing Stuff did here.
A Pumice Stone

With hard water being the rule and not the exception on Whidbey Island there is a constant battle to keep our toilet bowls and sinks free from the dreaded hard water rings. Using harsh chemicals to try and remove them can work but at the cost of damaging the function and life of your septic system. The solution? A simple and cheap pumice stone! A wet pumice stone won't scratch porcelain but it will easily and effectively remove hard water build up just by rubbing it back and forth across the stain. Try it and let us know what you think!

A Good Septic Inspector

Because you now own your very own mini sewage treatment machine you will need to maintain it. Finding a great septic inspector and getting on a regular inspection rotation is as easy as picking up the phone and calling or texting your Windermere Broker. At Windermere we pride ourselves on always having the inside knowledge about and great relationships with vendors our clients will need. Septic inspectors are #1 on that list! Many of them have a program you can join that puts you on a regular inspection rotation so you don't have to think about it every year (or 3 years depending on your system). If you don't have your very own Windermere Broker you are missing out! Visit our website to find your match today
If you liked this you might also like: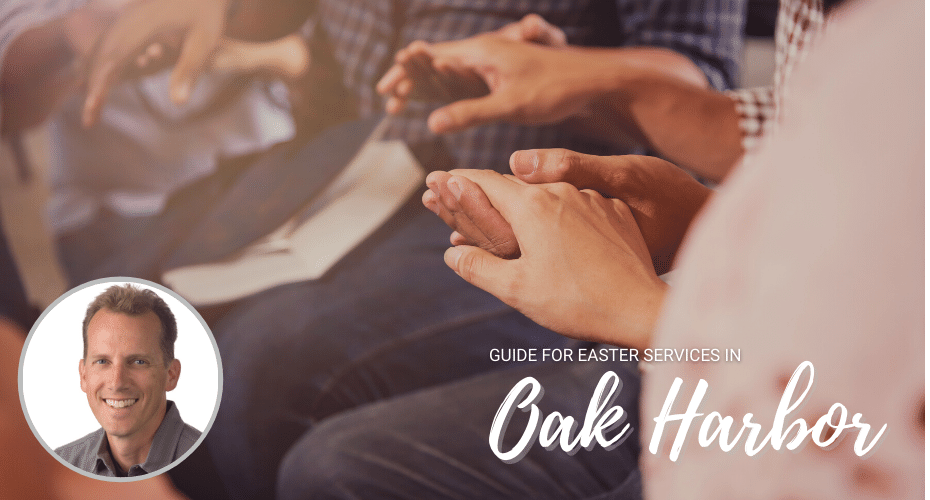 After dealing with all the challenges of the past year, many people are anticipating attending services at churches in Oak Harbor to celebrate Holy Week and Easter Sunday. Likewise, churches are looking forward to celebrating these events with people in person and online.
To find out where to go and when, check out the list below for Easter and Holy week service information. Have questions about any specific church? You can contact Don Jaques, the creator of oakharborchurches.com, with specific questions about any church in Oak Harbor.  Or you can contact the specific church with questions about their particular Easter services in Oak Harbor. Is your church info missing? Contact Don Jaques to get it added.
Easter Sunday, April 4 @ 10am
In-person and on Facebook Live. Childcare provided.
Good Friday, April 2 @ 6pm (in person only)
Easter Sunday, April 4 @ 9am and 10:30am (In-person and on Facebook Live)
Childcare is available. No pre-registration required, sign in as you arrive.
Good Friday, April 2 @ 6pm – in person and online
Easter Sunday, April 4 @ 8:30, 10:00 and 11:30am – in person and online. Kids church available at 10:00 and 11:30 services.
Registration is required for attendance due to COVID restrictions. Sign-ups will become available on Sunday, March 28th at https://oakharborfamilybible.org 
Facebook Live Stream or YouTube
Palm Sunday, March 28 @ 1-3pm Palm Parade in church parking lot.  This is a come-and-go event for all ages with a few interactive stations to drive through. Two stations will invite people to give flowers for the Easter cross or financial donations for their church camp, "Camp Indianola".
Good Friday, April 2 @ 7pm
Easter Egg Hunt, Saturday April 3 @ 1-2pm in Smith Park (SE 9th and Jensen Streets)
Easter Sunday, April 4 @ 10am
online and limited in-person (with pre-registration)
www.oakharborfumc.org/live or Facebook Live
Palm Sunday, March 28 @ 10am – in-person and live-streamed (with at-home liturgy option).
Maundy Thursday, April 1 @ 6pm – in-person and live-streamed (with at-home liturgy option). (Maundy means "mandate" and it's the night we re-dramatize the night in the Upper Room. There will be an option for foot-washing, Holy Communion, and then our service ends abruptly as we recall that this is the night that our Lord was betrayed.)
Good Friday, April 2 @7pm – in-person and live-streamed. We are going to do a Tenebrae Good Friday service which is very reflective and contemplative in nature.
Easter Sunday, April 4 @10am – in-person and live-streamed.
Children are welcome to join any of our services! We provide toys or coloring books to keep them occupied if they're young. We also have a room available for nursing / changing diapers
All services in person and live-streamed. No registration required. Masks and social distancing required.
Good Friday, April 2 @ 7pm – no childcare
Easter Sunday, April 4
*7am – Traditional Service (no kids church)
*9am & 11am – Family Services (Kids Church Available for Birth-1st Grade – sign ups required)
Living Word Easter Services Webpage
Live-streamed on Facebook and YouTube
Maundy Thursday – Thursday April 1 at 7pm
Good Friday – Friday April 2 at 7pm
Easter Sunday – April 4 at 8:00am, 10:31 (drive in service), and 12:00pm.
Registration required for all services except drive-in service on Easter Sunday.
Call 360-679-1561 to register, request child-care, or for more information.
YouTube or Facebook Live Stream
Many different options on Palm Sunday, Holy Thursday, Good Friday, and Easter (starting on Saturday evening). See their liturgical calendar for full info.
Services live-streamed on Facebook Live and in-person with no registration required.
Maundy Thursday, April 1 @ 7pm – live stream only
Good Friday, April 2 – see our website for devotional time available all-day
Easter Sunday, April 4 at 10am – live stream only
Is your church missing from this list? Contact Don Jaques us to get it added.
View the original blog by Don Jaques at: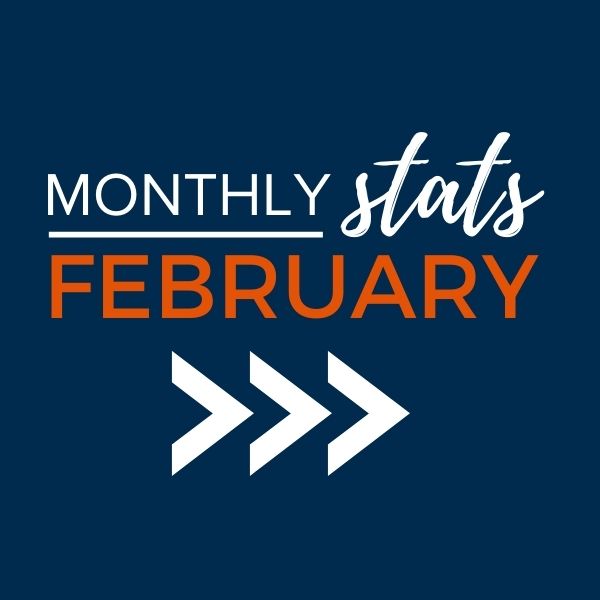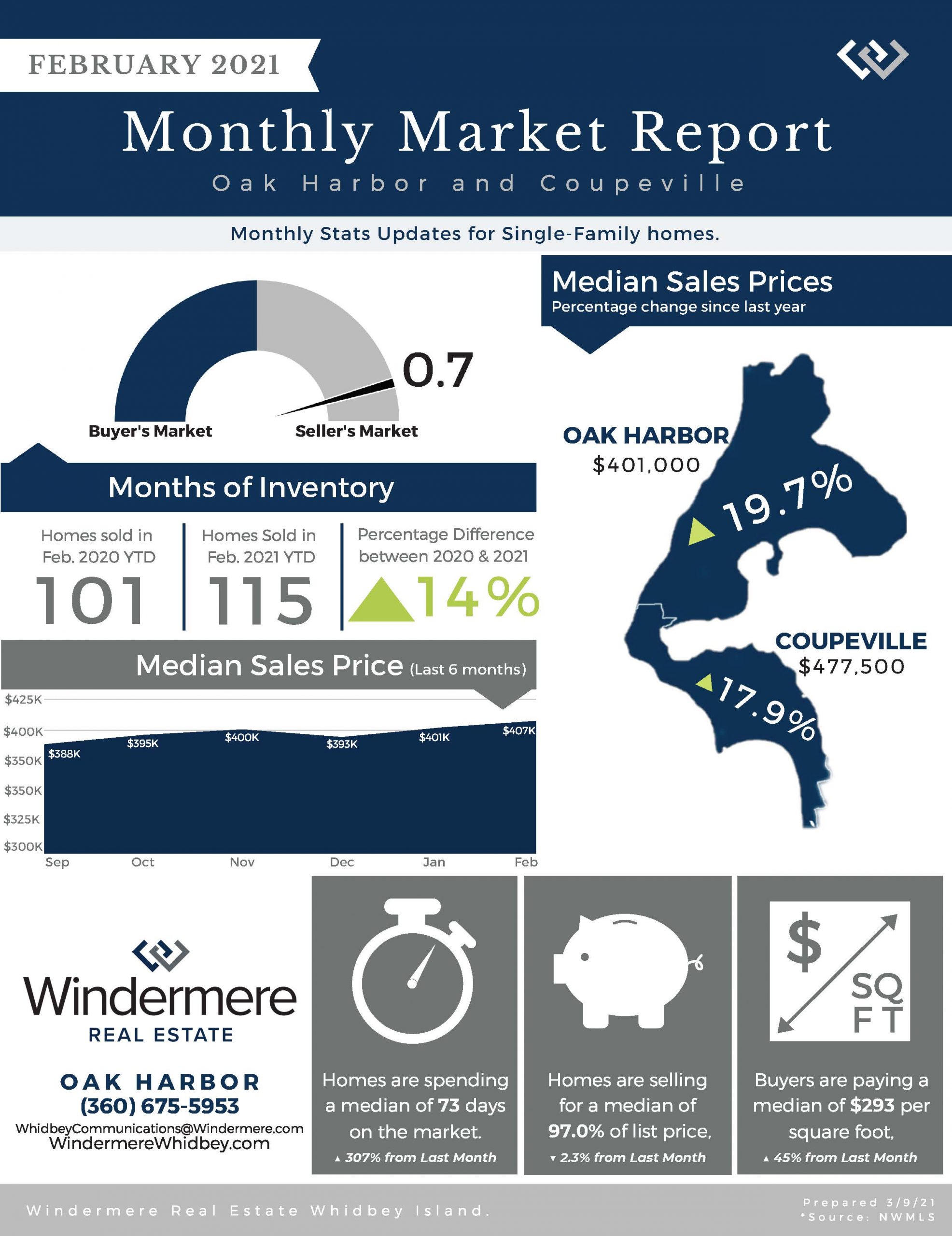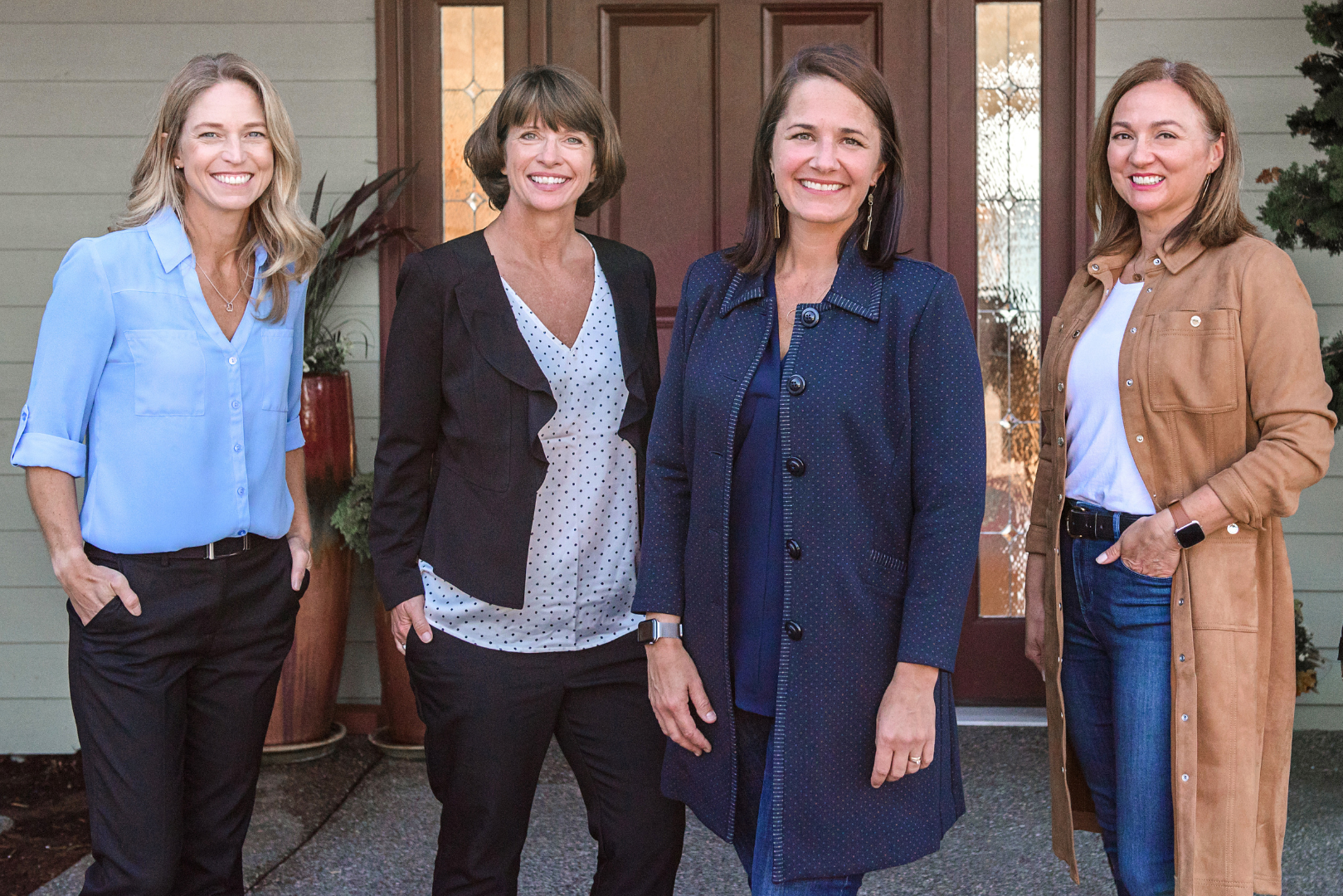 Happy International Women's Day!
International Women's Day is a global day meant to celebrate the achievements of women across the world and call to action greater gender equality. This year we wanted to celebrate the day by highlighting just a few phenomenal women-owned businesses on Whidbey Island, starting with our own brokerage owner – Kristen Stavros!
Windermere Whidbey
|
 32785 WA-20 #4, Oak Harbor, WA 98277

Kristen Stavros is the Co-Owner of Windermere Real Estate Whidbey Island. After spending years as an agent and then managing broker, Kristen stepped into the new role as owner in 2019. Since then she has been the spearhead visionary for the Windermere Whidbey brokerage as well as inspiring change and diversity among all of Windermere. 

Ada Moseley is the owner and head stylist for CreAda's Hair and Wig Salon. With over 20 years of experience in the industry, she is a stylist that provides the highest level of hair care and knowledge to her clients.
Bayshore Chiropractic
|
840 SE Bayshore Dr # 101, Oak Harbor, WA 98277

Dr. Dawn is a much-loved and respected chiropractor on Whidbey Island. With over 20 years of experience and genuine compassion for her clients; she provides outstanding quality service that is hard to find elsewhere.  
Frida's
|
721 SE Pioneer Way, Oak Harbor, WA 98277

Naomi Gamboa Schneider is the owner and operator of Frida's Arts & Craft store. She has a deep passion for creativity and talks readily about how her store, which features all kinds of great paper and art supplies, is the realization of a long-held dream.

Aaron Wiley's Seaside Spa and Salon is known for being a place of deep relaxation and joy. With a number of stylists, nail techs, massage therapists, and estheticians; Seaside Spa and Salon's repertoire of services is sure to impress.

Ms. Jackie had nothing more than two cast iron pots, a tent, and a vision when she started the now-beloved Orlando's Bar and Southern BBQ. Whether you're looking for the best-grilled catfish on the island or just a friendly upbeat atmosphere, Orlando's is an establishment you do not want to miss.
3 Sisters Market
|
779 N Holbrook Rd, Coupeville, WA 98239

It is honestly hard to imagine Whidbey Island without the multi-generational 3 Sister's Farm. In 2013, Roshel and her sisters added to their legacy when they opened 3 Sister's Market which is dedicated to offering customers the best selection of products from the most local sources. 
Little Town Cottage
| 851 SE Pioneer Way, Suite #102 Oak Harbor, WA, 98277

Maria Rodriguez is the founder and visionary of the incredible soap shop, Little Town Cottages. With a dream to build a business she can pass down to her children, Maria started her store in 2018 by selling home decor, gift ideas, and body products. The community fell in love with her creative soap creations, and she now has expanded her store.

Jennifer Bachmann is the owner and operator of Coupeville Front Street's Collections Boutique. This quaint store, situated in a historic 1887 building, carries a variety of clothing lines, jewelry, accessories, and baby gifts for consumers. 
Forage
| No Physical Location

Anyone who has seen a bouquet by Lexi Ochoa knows this woman has an absolute talent for floral arrangements. Lexi's bouquets are not only stunning, but they also are locally sourced. Forage uses small farms, gardens, and found flowers as much as possible in her arrangements which make them unique and last a great deal longer than other bouquets.
Map to Woman-Owned Businesses on Whidbey:
If you enjoyed this blog you might also enjoy reading: