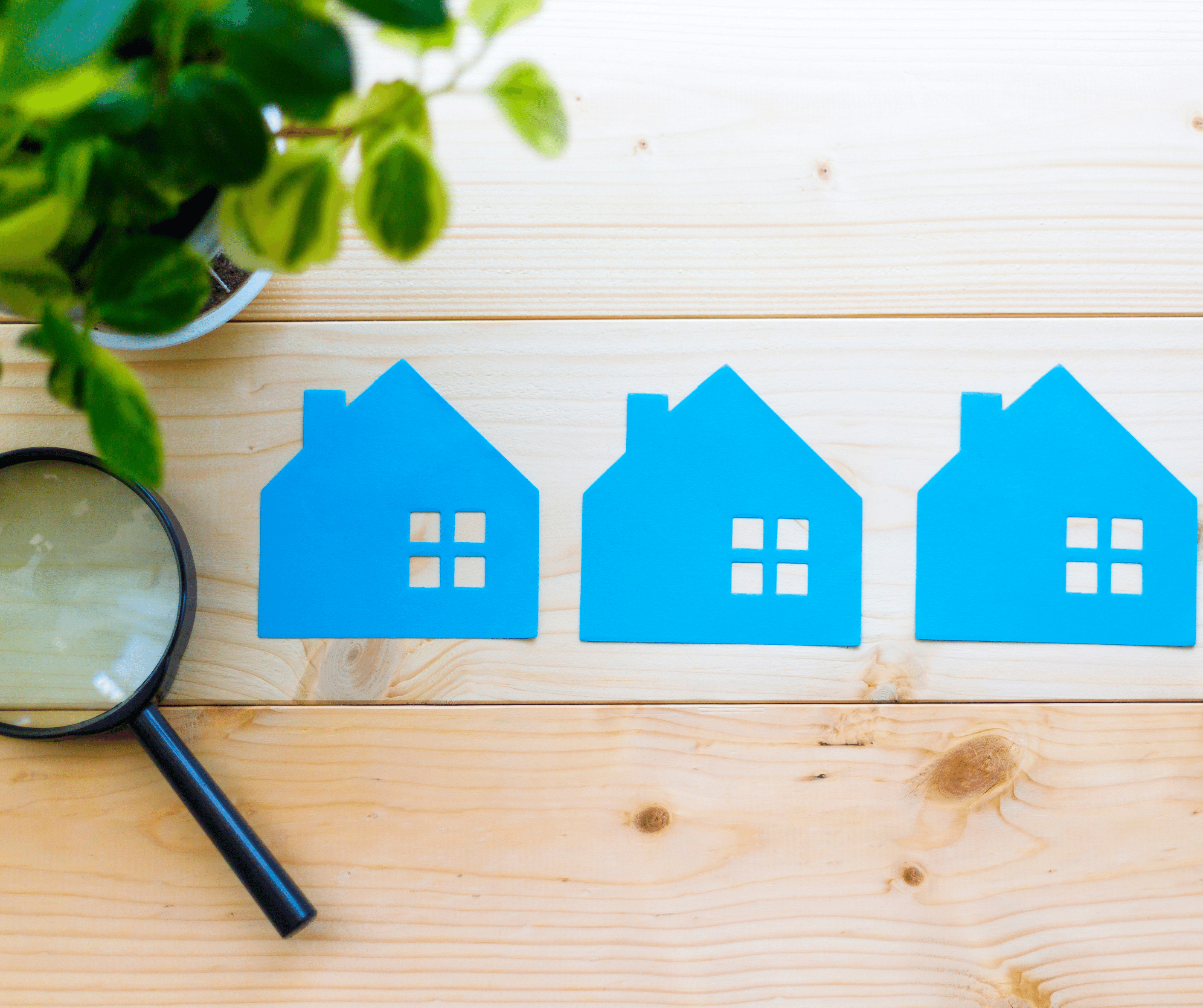 In today's housing market, it seems harder than ever to find a home to buy. Before the health crisis hit us a year ago, there was already a shortage of homes for sale. When many homeowners delayed their plans to sell at the same time that more buyers aimed to take advantage of record-low mortgage rates and purchase a home, housing inventory dropped even further. Experts consider this to be the biggest challenge facing an otherwise hot market while buyers continue to compete for homes. As Danielle Hale, Chief Economist at realtor.com, explains:
"With buyers active in the market and seller participation lagging, homes are selling quickly and the total number available for sale at any point in time continues to drop lower. In January as a whole, the number of for-sale homes dropped below 600,000."
You can take a closer look at how the market here on Whidbey has progressed by clicking here.
Every month, realtor.com releases new data showing the year-over-year change in inventory of existing homes for sale. As you can see in the map below, nationwide, inventory is 42.6% lower than it was at this time last year: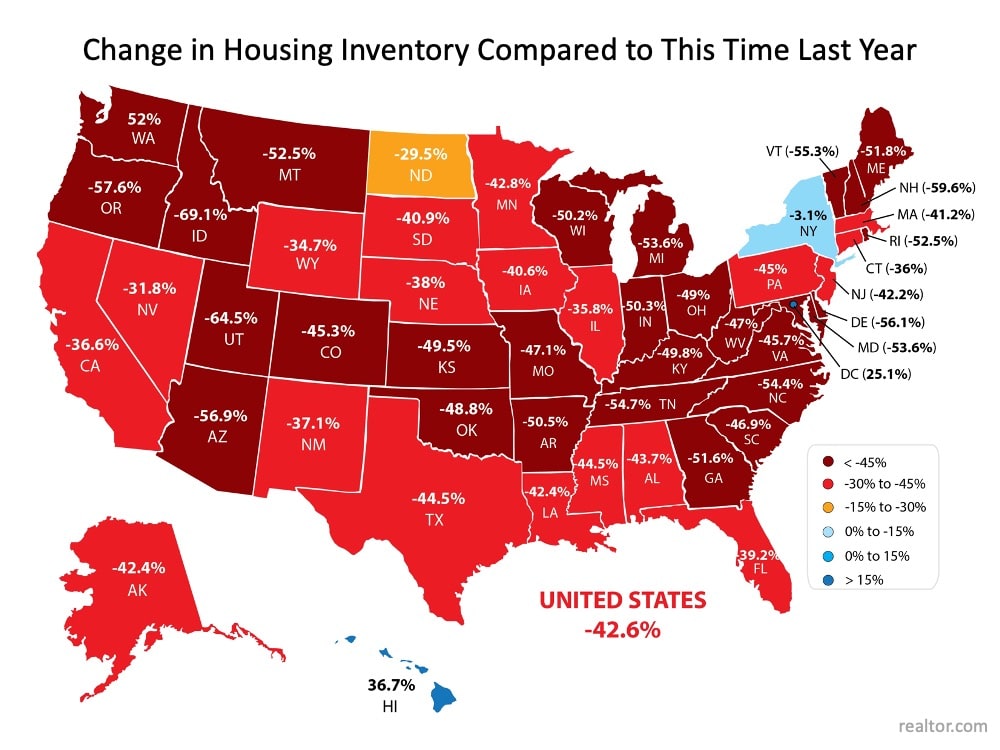 Does this mean houses aren't being put on the market for sale?
Not exactly. While there are fewer existing homes being listed right now, many homes are simply selling faster than they're being counted as current inventory. The market is that competitive! It's like when everyone was trying to find toilet paper to buy last spring and it was flying off the shelves faster than it could be stocked in the stores. That's what's happening in the housing market: homes are being listed for sale, but not at a rate that can keep up with heavy demand from competitive buyers.
In the same realtor.com report, Hale explains:
"Time on the market was 10 days faster than last year meaning that buyers still have to make decisions quickly in order to be successful. Today's buyers have many tools to help them do that, including the ability to be notified as soon as homes meeting their search criteria hit the market. By tailoring search and notifications to the homes that are a solid match, buyers can act quickly and compete successfully in this faster-paced housing market."
The Good News for Homeowners
The health crisis has been a major reason why potential sellers have held off this long, but as vaccines become more widely available, homeowners will start making their moves. Ali Wolf, Chief Economist at Zonda, confirms:
"Some people will feel comfortable listing their home during the first half of 2021. Others will want to wait until the vaccines are widely distributed."
With more homeowners getting ready to sell later this year, putting your house on the market sooner rather than later is the best way to make sure your listing shines brighter than the rest.
When you're ready to sell your house, you'll likely want it to sell as quickly as possible, for the best price, and with little to no hassle. If you're looking for these selling conditions, you'll find them in today's market. When demand is high and inventory is low, sellers have the ability to create optimal terms and timelines for the sale, making now an exceptional time to move.
Bottom Line
Today's housing market is a big win for sellers, but these conditions won't last forever. If you're in a position to sell your house now, you may not want to wait for your neighbors to do the same. Let's connect to discuss how to sell your house safely so you're able to benefit from today's high demand and low inventory.
Continue to follow our local market with Windermere's Cheif Economist, Matthew Gardner by clicking here.
Have you heard the rumor that Whidbey is filled with hippies? We'll let you in on a little secret – it's kind of true! 
But honestly, how could it not be? How could you live in a beautiful place like Whidbey and NOT want to save the planet? Who doesn't want to preserve this incredible island that we call home? Sometimes; however, it can be a little difficult. As much as we all want to learn how to be better citizens of the planet, it's hard to know where to start. I mean, how do you incorporate low waste in your home? You've heard about shorter showers and not running water while brushing your teeth, but what about cutting back on physical waste? How do you do that?
We're here to help! Below is a list of ways you can start to incorporate low waste in your home!
Reusable Grocery Bags
It is little shock to anyone that a HUGE issue when it comes to cutting down on waste in America is the amount of single-use packaging found in almost every single retail store you enter. If general packaging wasn't enough, those packages are then placed into single-use grocery bags that are inevitably found littering the sides of our highways and parks – yuck! 
So, why not skip the pesky plastics and try reusable grocery bags instead? Reusable bags aren't just great for their ability to help the planet, they also are far stronger than your single-use shopping bags. This means there will be no more tears when you're halfway out to your car and the bags rip, sending your food everywhere. Plus with reusable bags you no longer have to wonder how many trips it'll take to get them inside. Nothing but positives here!
Also, did you know this practice will soon be state law? Washington State currently has a pending plastic bag ban which is being delayed by the COVID-19 State of Emergency. Once the state of emergency is lifted, retailers will no longer be able to provide customers with single-use plastic bags. 
So why not get ahead of the curb? We can help! Reach out to your Windermere Agent to claim your FREE reusable shopping bag!

Ditch the Paper Towels
We know what you are thinking, "What am I supposed to do without paper towels??" But hear us out! A lot of the things you use paper towels for can easily be taken care of using a reusable rag that can just be thrown in the laundry when you're done. 
That milk spill? Reusable towel. Did water spray a little out of the sink? Reusable towel.
You may also think that getting that many towels are expensive, but you can get a pack of 2 washcloths from Dollar Tree! Or even better; you know that old shirt your partner keeps saying they'll throw away? Cut it up! Suddenly you have a dozen washcloths for FREE!
We aren't saying you have to COMPLETELY get rid of your paper towels. Being more mindful about what messes could handle a simple washcloth will make an incredible difference in incorporate low waste in your home. 

Try DIY Cleaning Products
Ever wonder what people did before the time of store-bought soaps and detergents? They made their own! It might seem like a lot of work, but making your own cleaning products is sometimes as simple as putting vinegar in a bottle. Not to mention the money you'd save!
Laundry Detergent – Ready to save some serious cash on laundry detergent? In a large container mix together 2 cups of washing soda, 2 cups borax, and one bar of Dr. Bronner's Castile Soap. The result is detergent that will leave your clothes clean and your wallet happy!
General Purpose Cleaner – Did you know that white vinegar's higher acidic levels make it a natural anti-bacterial? This makes it a wonderful multi-purpose cleaner! Simply put 3 parts white vinegar and 4 part water into a spray bottle and you've got an all-natural cleaner. Don't like the smell? Try adding essential oils, or even better – lemon peels! 
Dishwasher Detergent – Imagine having dishwasher pods that wouldn't kill you if you ate them. Don't get us wrong, you still shouldn't eat them; but at least you won't die if you did! This Dishwasher Pod Recipe is amazing and ALL NATURAL. It's a little too long to write out here, but we highly suggest you take a look!
Want to give low waste cleaning a try, but REALLY don't have time for any DIYs? Try looking into Blueland! They are a low waste cleaning company focused on minimizing waste by drastically reducing the amount of packaging they use and providing reusable containers to clients. 

Buy in Bulk
How does buying in bulk help cut down on waste? Again, it's the packaging! 
Think about it – if you are buying 16oz shampoo bottles every month you are wasting gas going to the store more often and almost doubling the number of plastic containers you're placing in the trash. However; if you switch to purchasing a gallon of shampoo your trips to the store would be reduced along with the amount of plastic you toss. 
Did you know you could buy dry foods in bulk at Saar's Super Saver Foods? Check it out! 

Start a Compost Bin
Have you ever wondered what happens to all the food you put in the trash? Well… nothing. The food's amazing decomposing nutrients sit alongside non-degradable materials that in no way benefit from them. 
But you can change that! 
Although composting may sound complicated – it isn't! All you need in order to start your own composting bin is a backyard, some pallet boards, zip ties, and some elbow grease. The video below will show you how!
Not interested in all the work? That's alright! Home Depot has a number of compost bins that can be delivered directly to your door. 
Now that chicken fajita you made last week can have a second life in your garden!
In what ways do you incorporate low waste in your home? Let us know!
You Might Also Like: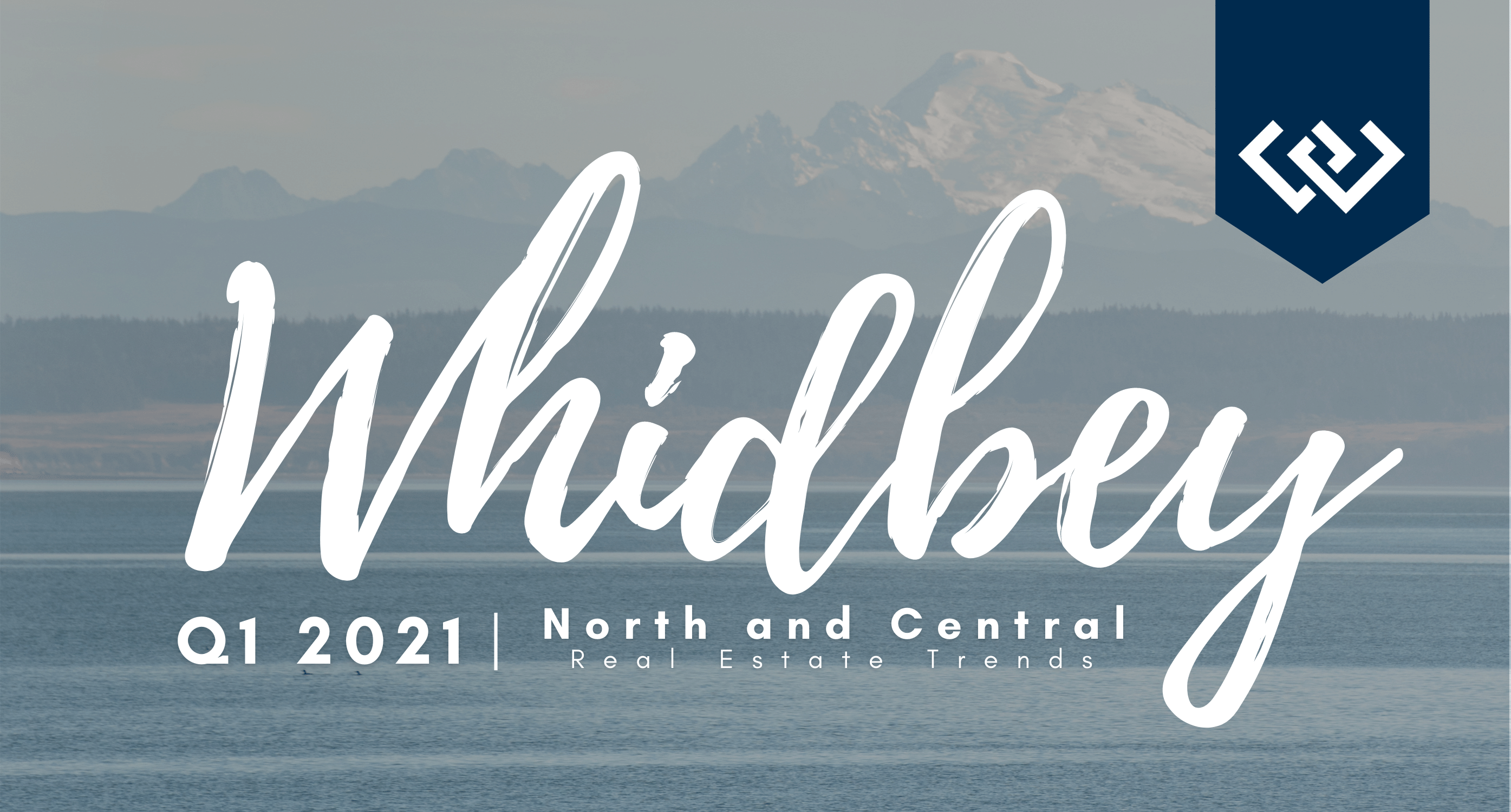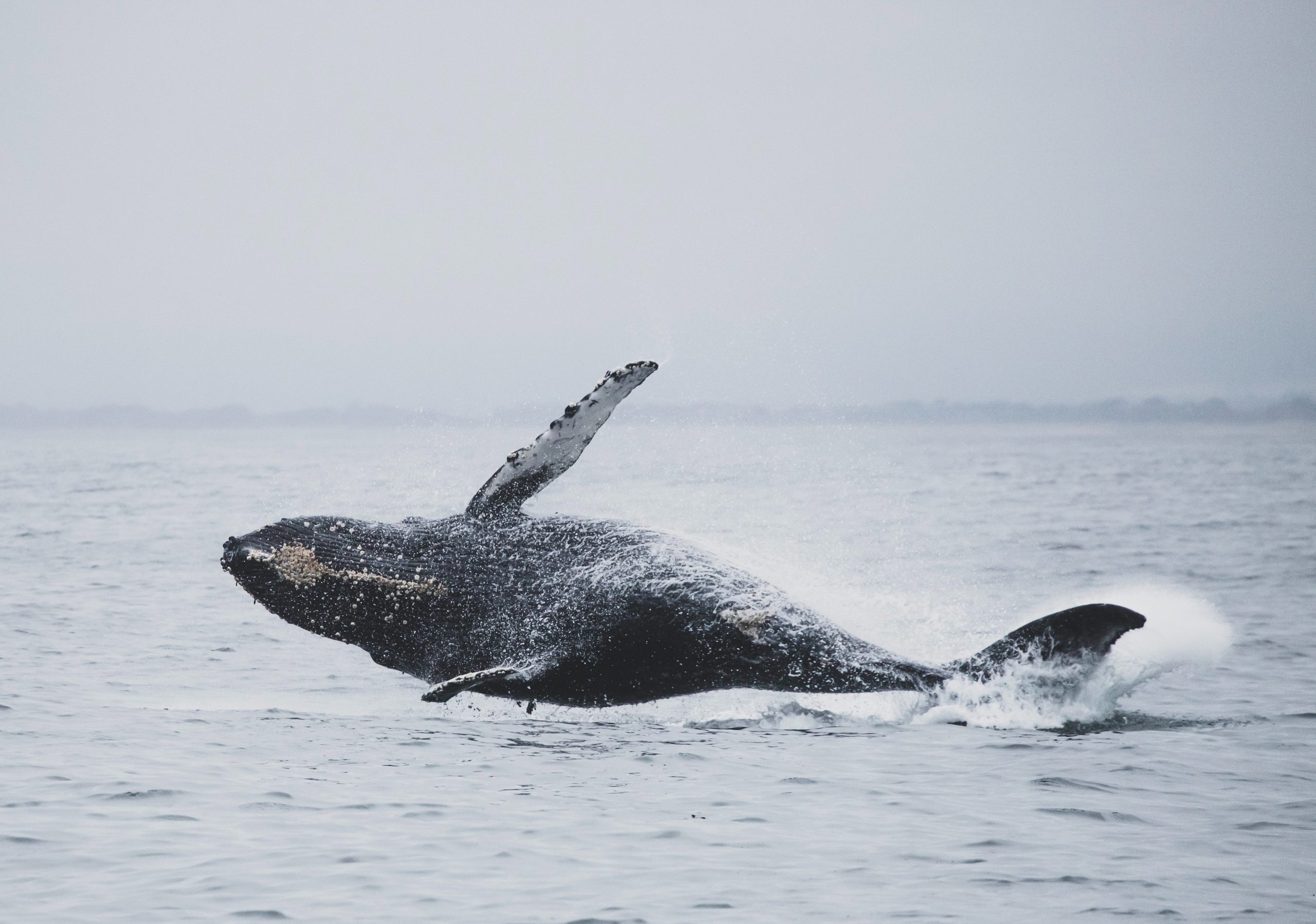 Gray Whales Return to Whidbey
As the cold melts away and flowers start to bloom again, Whidbey Island is blessed with a rare and wonderful gift. Many people hike to the very tip of a bluff or edge of the waves hoping to catch a glimpse of this phenomenon. Then it happens – water spurts into the air from nowhere and at the surface, you can just barely see a tail appear.
Oh, what a whale of a tale to tell….
Spring brings with it a special excitement for this curious island. As the waters warm, they welcome back one of our favorite travelers; the gray whale! Migrating every year from their winter home in Mexico to the wild waves of Alaska; gray whales often make a special stop within the waters of the Puget Sound.
As food foragers, the gray whale "dig[s] up the mudflats [on the ocean floor] for shrimp and worms."1 They then filter these small creatures through their baleen, or whalebone, which acts as a strainer to keep the food in their mouth and push out all the water.2
Given their foraging requirements, gray whales' proximity to the shore and repetitive presence in the Puget Sound comes as little surprise. While the average depth of the Pacific Ocean is a little over 12,000 feet, Puget Sound's deepest point is approximately 930 feet. The shallow waters of the sound serve as a great benefit to this massive mammal that relies on both oxygen and access to the ocean floor in order to survive.
On Whidbey Island, we take great joy in the return of these travelers every year. Many islanders and tourists alike find their way to the water's edge and peer into the waves in hopes of a glimpse. Luckily, sightings are not at all uncommon on the island. To commemorate the love we have for these ocean friends, both Coupeville and Langley have erected what is called a "Whale Bell." These bells have a simple instruction: "See a whale, ring the bell." These bells serve as both a monument to the whale's impact on our island culture and a creative way to notify others of the whale's presence so they can also look out and see!
View this post on Instagram
Every year the town of Langley has pulled together to commemorate the beginning of whale season. Complete with a parade, this festival speaks volumes of the love islanders have for their precious whales. Unfortunately, the event has been canceled this year due to covid for the health and safety of the community continue to check back here for updates. While the ring of the bell brings joyous memories of years past residences and travelers alike look forward to a day where gatherings return to celebrate these incredible creatures.
References
"Gray Whales." Orca Network, https://www.orcanetwork.org/Main/index.php?categories_file=Gray%20Whales
"Gray Whales." National Geographic, https://www.nationalgeographic.com/animals/mammals/g/gray-whale/
You might also like: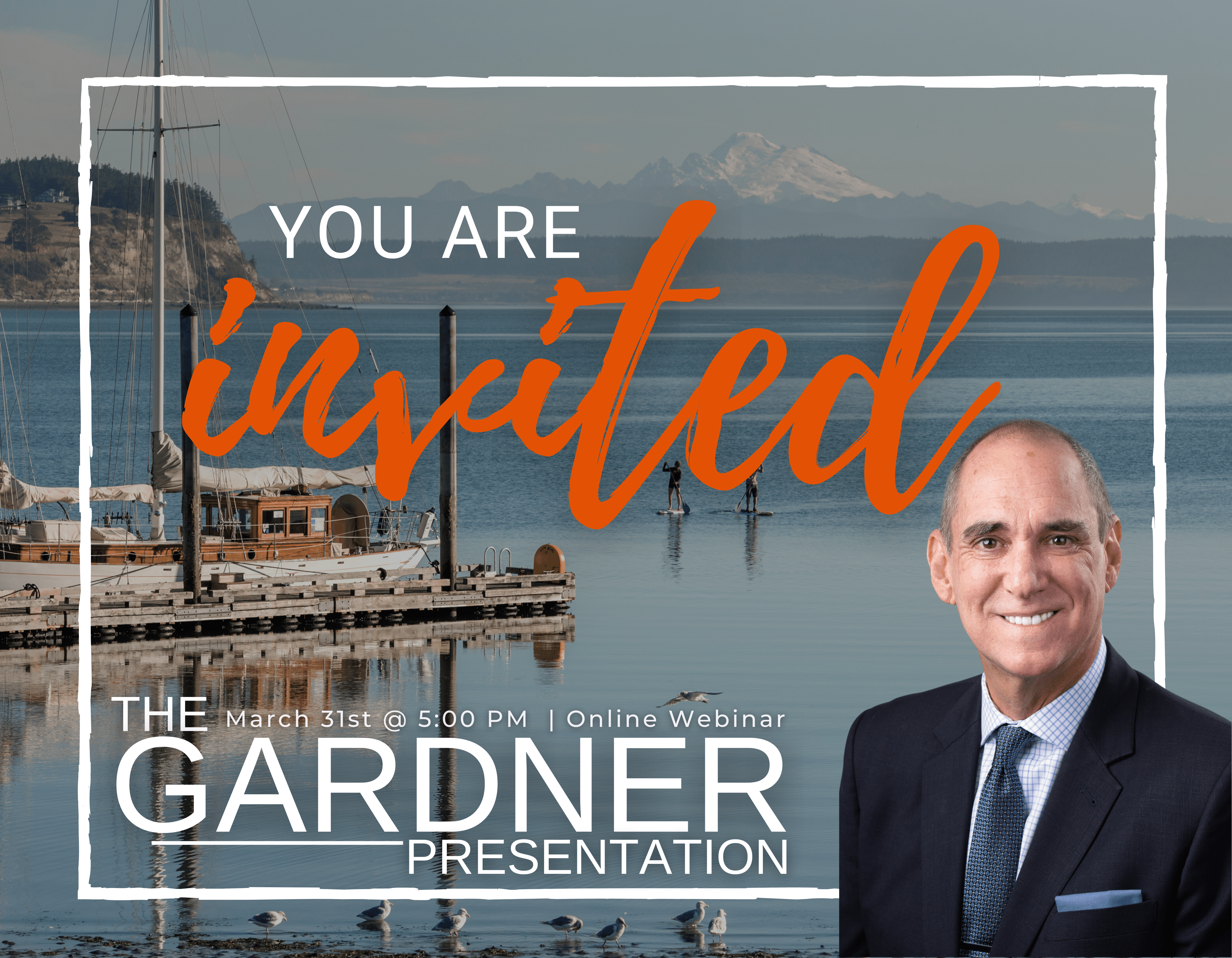 On March 31, 2021, we hosted a live virtual event where we invited Matthew Gardener Windermere's leading economist, to present an economic review and Forecast for our local Whidbey Island real estate market.
You may be asking yourself, "who is Matthew Gardner or why should I listen to what he has to say?"
Why We Trust Matthew and Think You Should Too
Matthew Gardner is the Chief Economist for Windermere Real Estate, the second-largest regional real estate company in the nation. Matthew specializes in residential market analysis, commercial/industrial market analysis, financial analysis, land use, and regional economics. He is the former Principal of Gardner Economics and has over 30 years of professional experience both in the U.S. and U.K. You may have also run across his articles on the popular Inman.com.
As Chief Economist for Windermere Real Estate, Matthew Gardner is responsible for analyzing and interpreting economic data and its impact on the real estate market on both a local and national level. This includes publishing THE GARDNER REPORT each quarter, which highlights market conditions in regions throughout the Western U.S. Inside each region's report, you'll find forecasts based on the latest real estate data, including regional home sales, average home-price information, days on market, and other indicators to determine whether it is a buyer's or seller's market. Matthews Western Washington Quarter Reports can be found here.
We were lucky enough to get him to do a specialized analysis of our local market just for you. If you missed it live, you can watch the full recording below as well as take a closer look at his slide deck by requesting to have it sent to your email.
As always if you have any questions reach out to your Windermere Agent. Don't have one? Email us today at WhidbeyCommunications@Windermere.com  and we will get you connected with the perfect agent for you.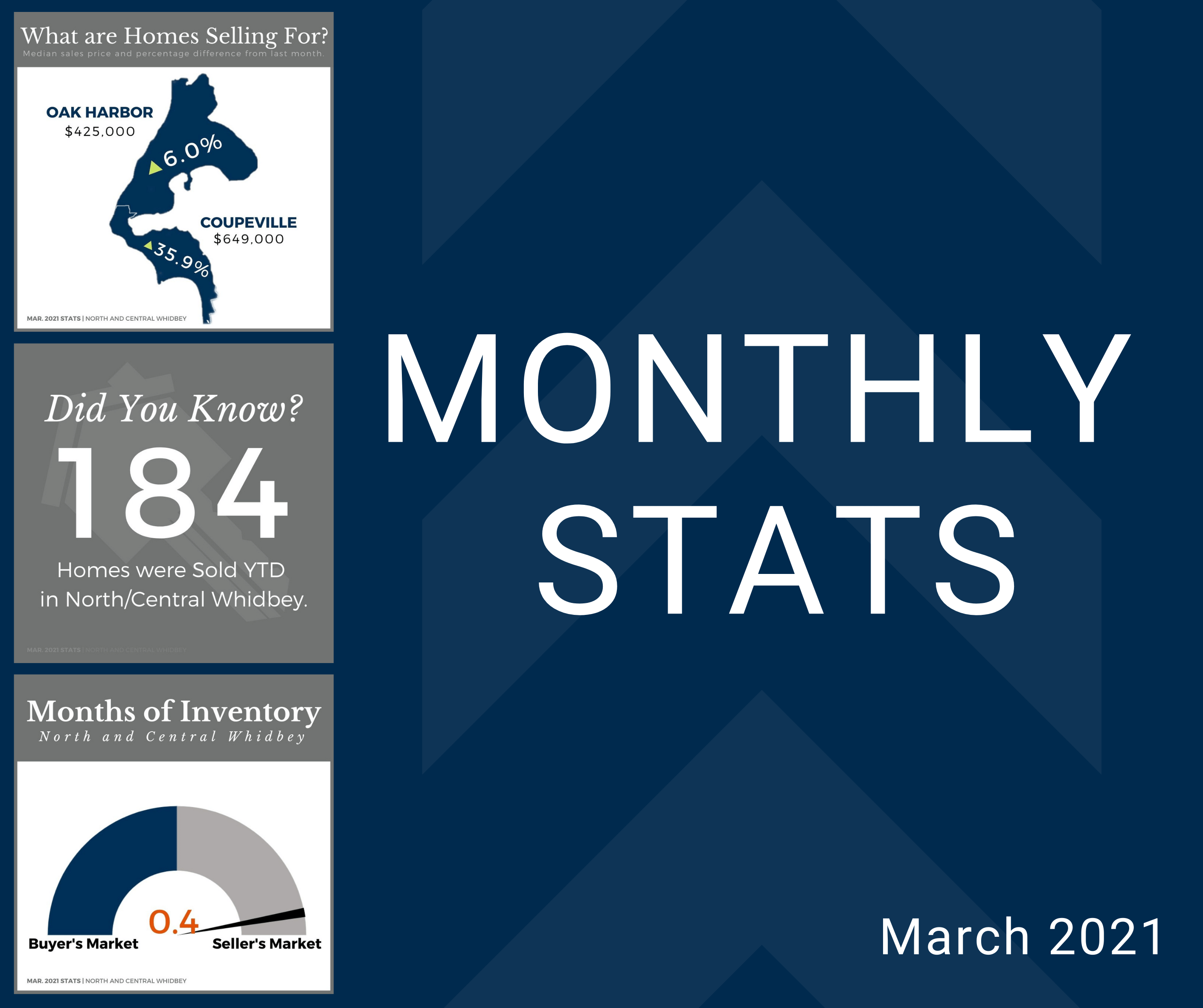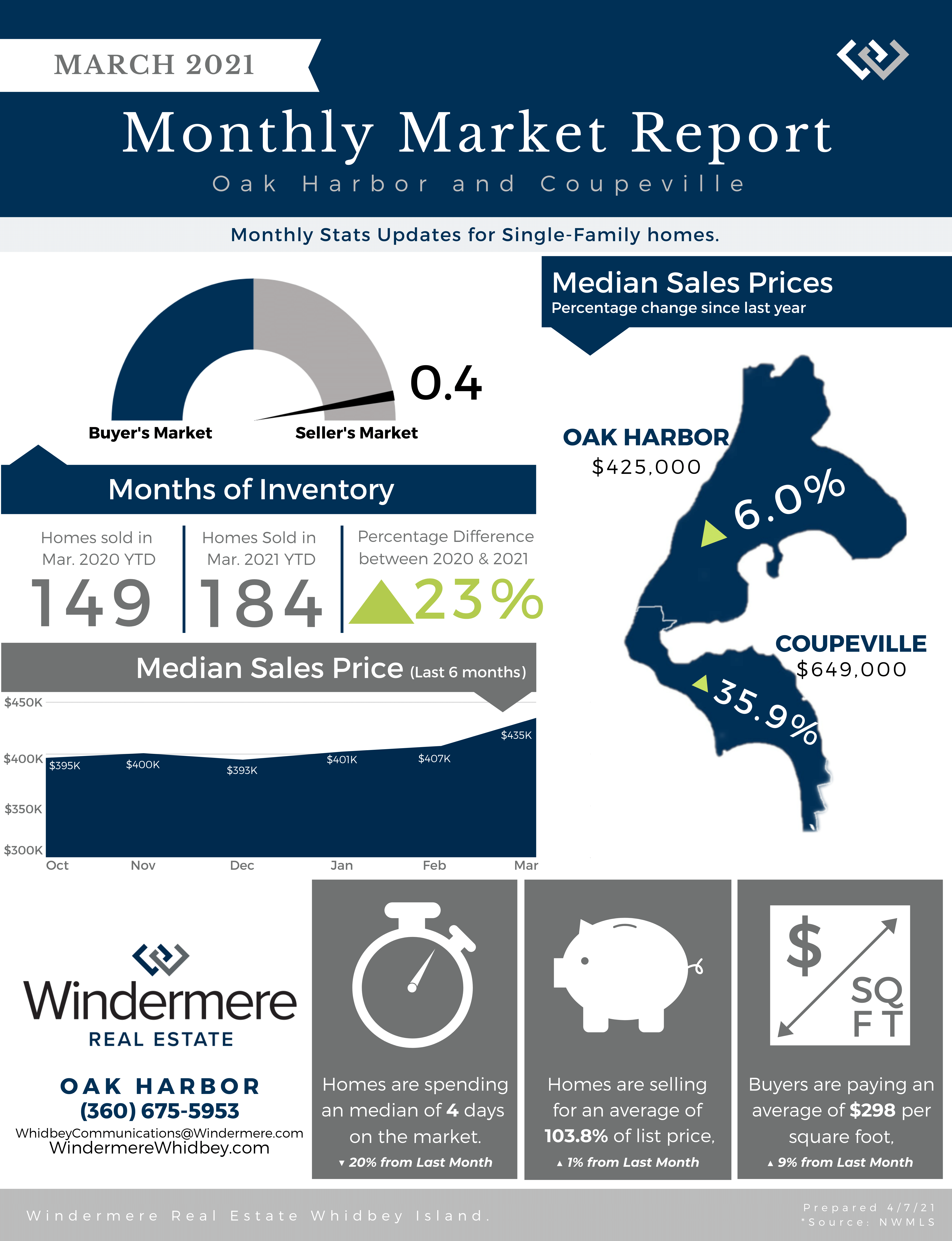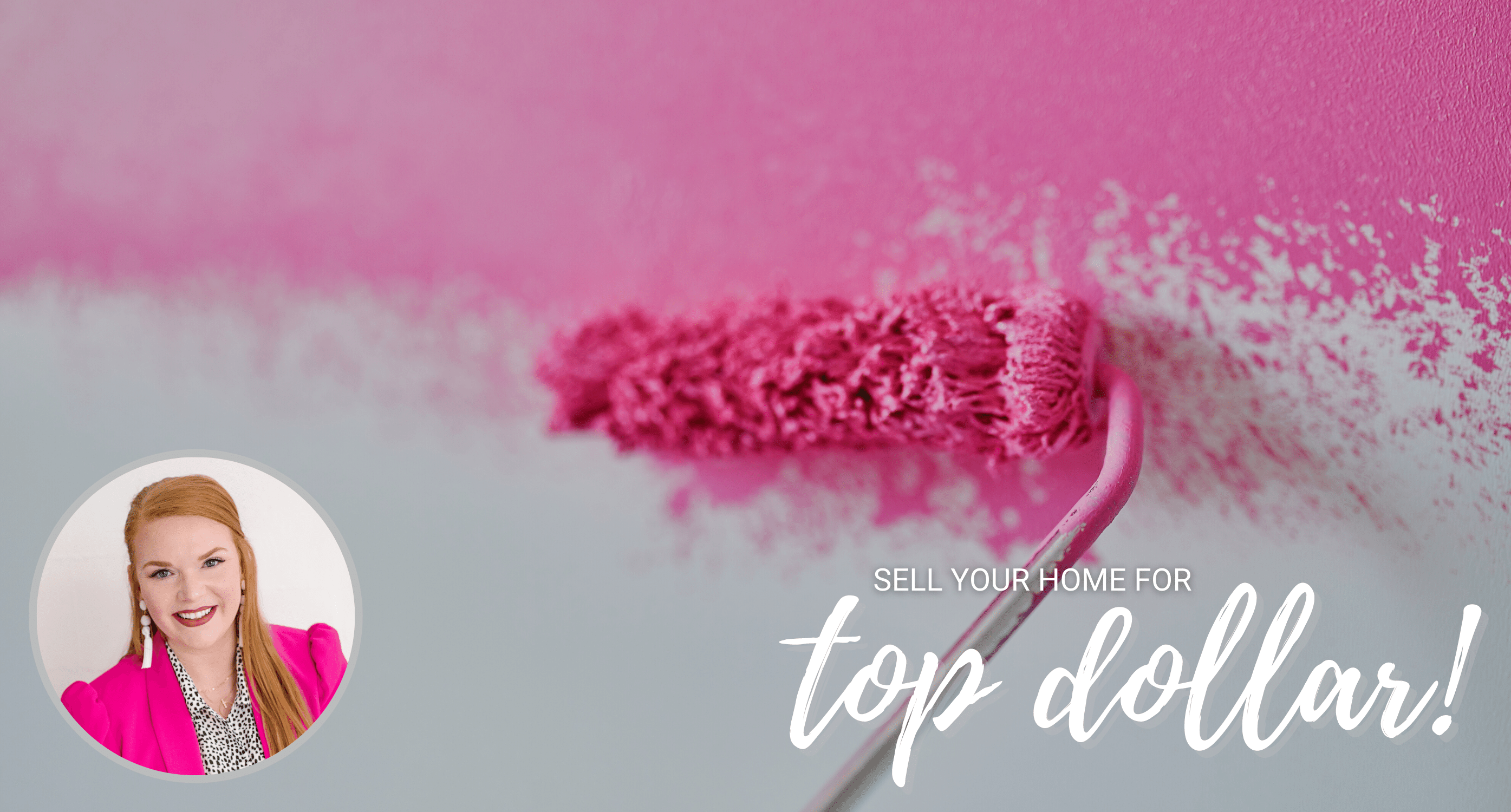 By now you've probably heard every REALTOR® you know yelling from the rooftops, We need more inventory!!! "Now is the time to sell!" While that is definitely true, buyers are more selective now than ever. You need a strategy to ensure you hit the market at your very best!
In order to sell your home for the highest price possible and in the least amount of time (meaning less showings, less cleaning, less inconvenience to you), you're going to need to create the most demand possible when it goes up for sale (with the help of a great Real Estate Agent of course). I have a simple 3-part plan that will help your home get the maximum exposure and create the most demand right away!
PART ONE: Focus on Selling a Lifestyle
You're not just selling a home, you're selling a lifestyle. This means you'll want to think beyond square footage and room sizes and determine how to best highlight the features of your home that will show the lifestyle someone can expect to have if they live there. Think about experiences like holidays around the big kitchen island or gatherings around the awesome firepit out back!
Ask yourself questions such as what feature did you love most about your home when you bought it and which room do you spend the most time in. Share these answers with your Real Estate Agent so they can market a lifestyle, not just the house.
PART TWO: Stage to Sell
Staging your home for sale is crucial in attracting the most buyers and generating the most interest in your home when it's for sale.
To get started, depersonalize and declutter first so potential buyers can more easily picture themselves living in the home rather than feeling like they're in someone else's home. Make sure to appeal to today's buyers. Talk with your agent about what updates or small changes will make the biggest impact to attract what most buyers are looking for these days.
PART THREE: Have a Pricing Strategy
If you want to attract the most buyers as soon as that for sale sign goes up, it's important to have a pricing strategy in place. Many sellers believe they should list their home over value and lower it as needed, but the problem is that doing this will only hurt your chance at attracting the most amount of buyers possible (therefore driving up the sale price). The problem is that it will decrease the number of interested buyers right when you list, could increase the length of time your home sits on the market and ultimately decrease your final sale price (which means less money in your pocket).
What you feel your home is worth on paper might not necessarily match what the market is saying your home is worth. The current market and the buyers are going to determine the value of your home. Make sure you're looking at market trends, other homes that have recently sold and be realistic. The best-case scenario is that you get several offers on your home, and you get to choose the price AND terms.
With the right real estate professional guiding you and this simple 3-part plan, you'll have buyers lined up outside your home in no time! If you have questions about how we can tailor this plan to your unique property, let's talk!
Written By:
You Might Also Like: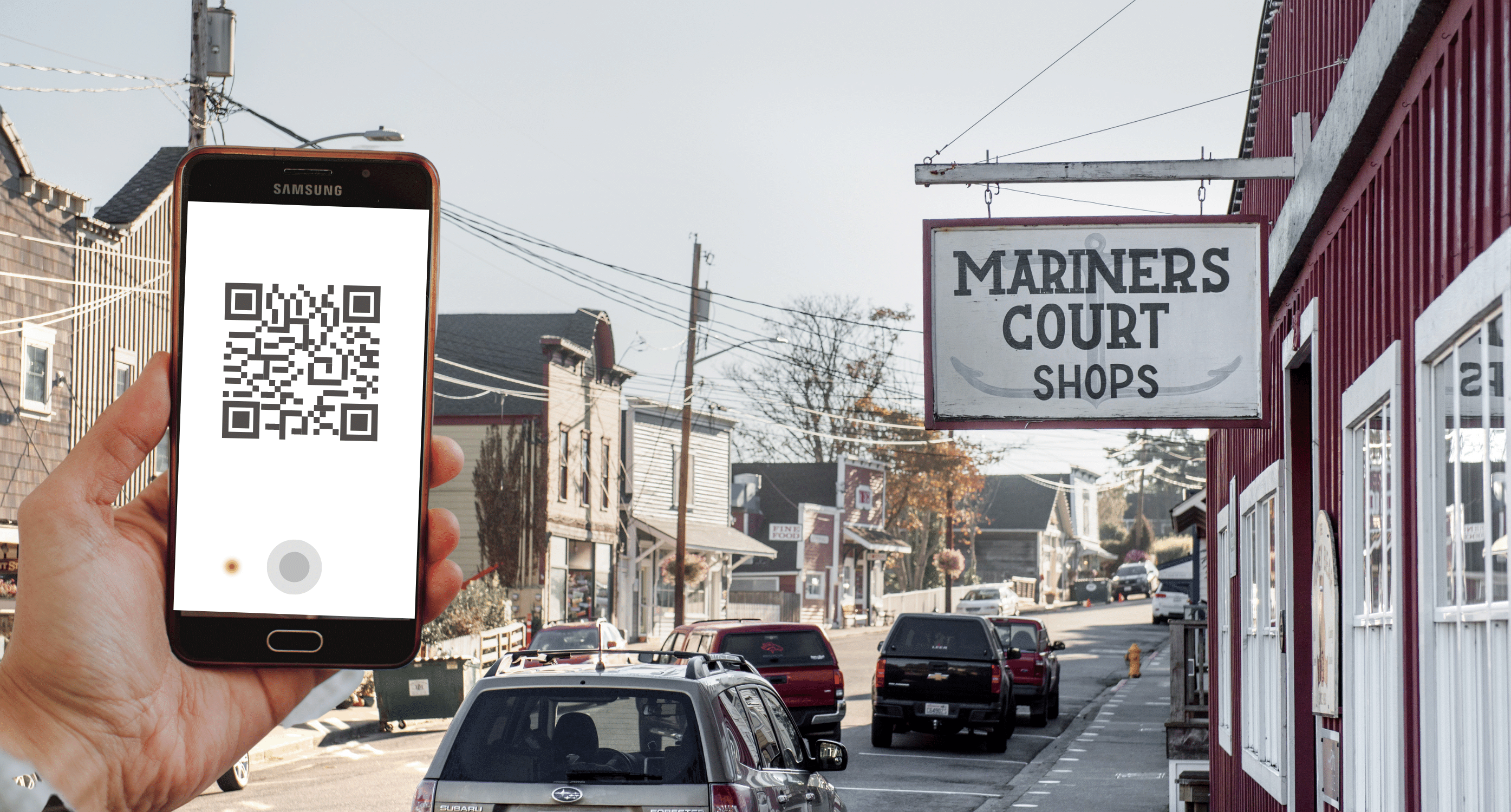 Whidbey Island is home to several wonderful little towns each with their own fascinating history and culture. Perhaps the most intriguing is Whidbey's oldest town; Coupeville, home of the first Whidbey Island settlement.
Coupeville:
Coupeville is an adorable waterfront community rich in history and culture. In 1850 Issac Ebey became the first official Whidbey Island settler when he applied for the first land claim on the island. Claiming over 600 acres of what is now Ebey's Landing, Ebey was soon to be followed by his nephew and many others. By 1854 there were 29 settlement claims in Coupeville alone and in 1881 it officially became the Island County seat.
Preservation:
Although all of Whidbey is covered in fascinating history, Coupeville is unique in its preservation. Where many of the original buildings of Oak Harbor and Langley have been torn down or decimated by historic fires, downtown Coupeville's original buildings remain intact and in use. In fact, the town of Coupeville has more historic buildings in a condensed area than anywhere in the Pacific Northwest.
Technology:
To celebrate this fact and educate people on these beautiful historic buildings, Island County's 4-H club took on the project of using modern technology to connect us to the past. Next time you're in downtown Coupeville, take a closer look at those historic store windows. You might just see one of these:
Scattered down Front Street are tons of these QR codes leading to the Coupeville Historic Waterfront Association website developed by the 4-H club in 2012. This website is full of information gathered from the Island County Historical Society, City Records, and over 100 personal interviews with people recounting memories and stories of the historic downtown. Each building's QR code will lead you directly to that building's history: when it was built, its original purpose, and the different stores that have occupied the space.
So, the next time you are strolling down Font Street whip out that smartphone of yours and learn a little bit of history along the way.
You Might Also Like: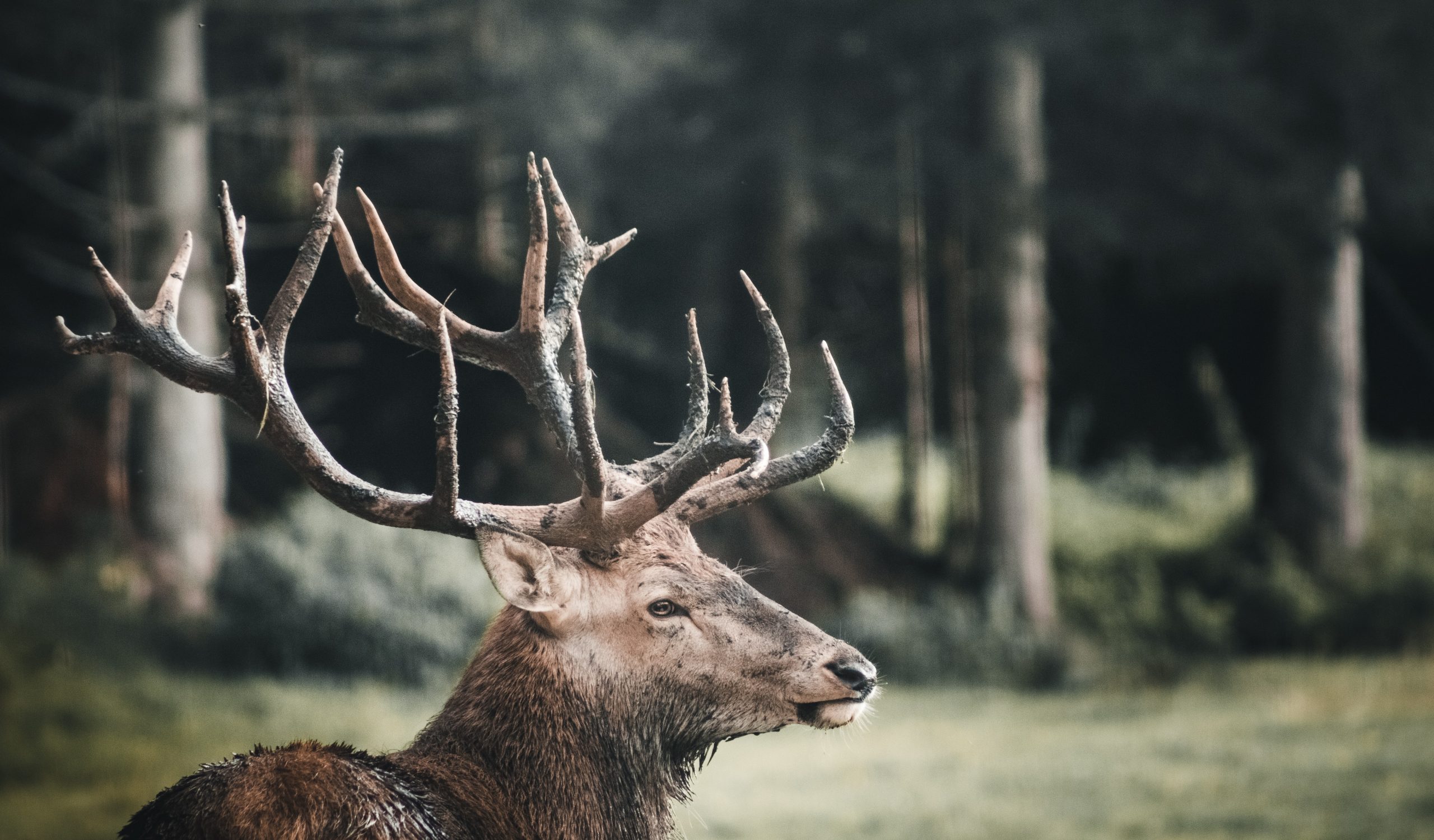 Have you ever been standing there admiring your gardens when a deer walks in and decides it is time for lunch? So have we.

They are the wild and majestic creatures of Whidbey Island, often found in the peaceful pastures of Ebey's Landing or beneath the cooling tree shade of the state parks. They are elegant, graceful, mesmerizing… and frankly a pain in the arbor.
Oh deer, oh deer, oh deer.
Don't get us wrong, we LOVE our Whidbey Island deer and are grateful to live in a place where wildlife feels welcomed. However, if you've been working hard cultivating that garden all year long, the last thing you are interested in is a handful of fauna munching on the fruit of your labor. To top it off, deer can carry ticks with Lyme disease which can be extremely harmful to both humans and their dogs.
Sorry Bambi, but no one messes with mans' best friend.  
We've done a little research and decided to give you a hand with those pretty, yet pesky visitors.
5 pro-tips to get the grazers out of your garden.
Cut 'em Off! – It might seem like the most obvious solution, but fences are always a great first step to keeping out unwanted guests. Although deer are great jumpers, the additional effort required might just be enough of a deterrent. < We're all a little lazy.
Don't Plant Tasty Treats – Deer LOVE plants rich in nutrients, moisture, and basically anything else your doctor said you should eat more of. This includes almost all produce plants as well as leafy ivy and bright, water-filled flora. Instead of these, try planting pungent flowers like lavender with greenery that is thorny, hairy, or prickly. You can also use these less desirable plants as a natural barrier for the tastier ones. If all deer see and smell is lambs' ear and snapdragons, odds are they won't investigate much further.
Let Rover Out More – Chances are your dog is like most others and DOES NOT see grazing deer as welcome guests. Barking dogs are a big deterrent for deer. Who wants to eat with someone yelling at you? Eventually, the deer will likely decide your home isn't a safe place to eat and won't return.
Shine a Light on the Situation – Deer are more skittish than the commitment-phobe you dated in college. Installing motion-sensitive floodlights can often leave a deer stunned and anxious to get away as fast as they can.
Live a Little! – Although we might find them beautiful and nice to look at, deer aren't that excited about us. Chances are if a deer sees you out and about in the yard they will simply turn around and find someone else's garden to plunder. So, get outside more! See this as an opportunity to re-imagine your yard and incorporate more outside living space. Your health and your hydrangeas will thank you.
You might also like: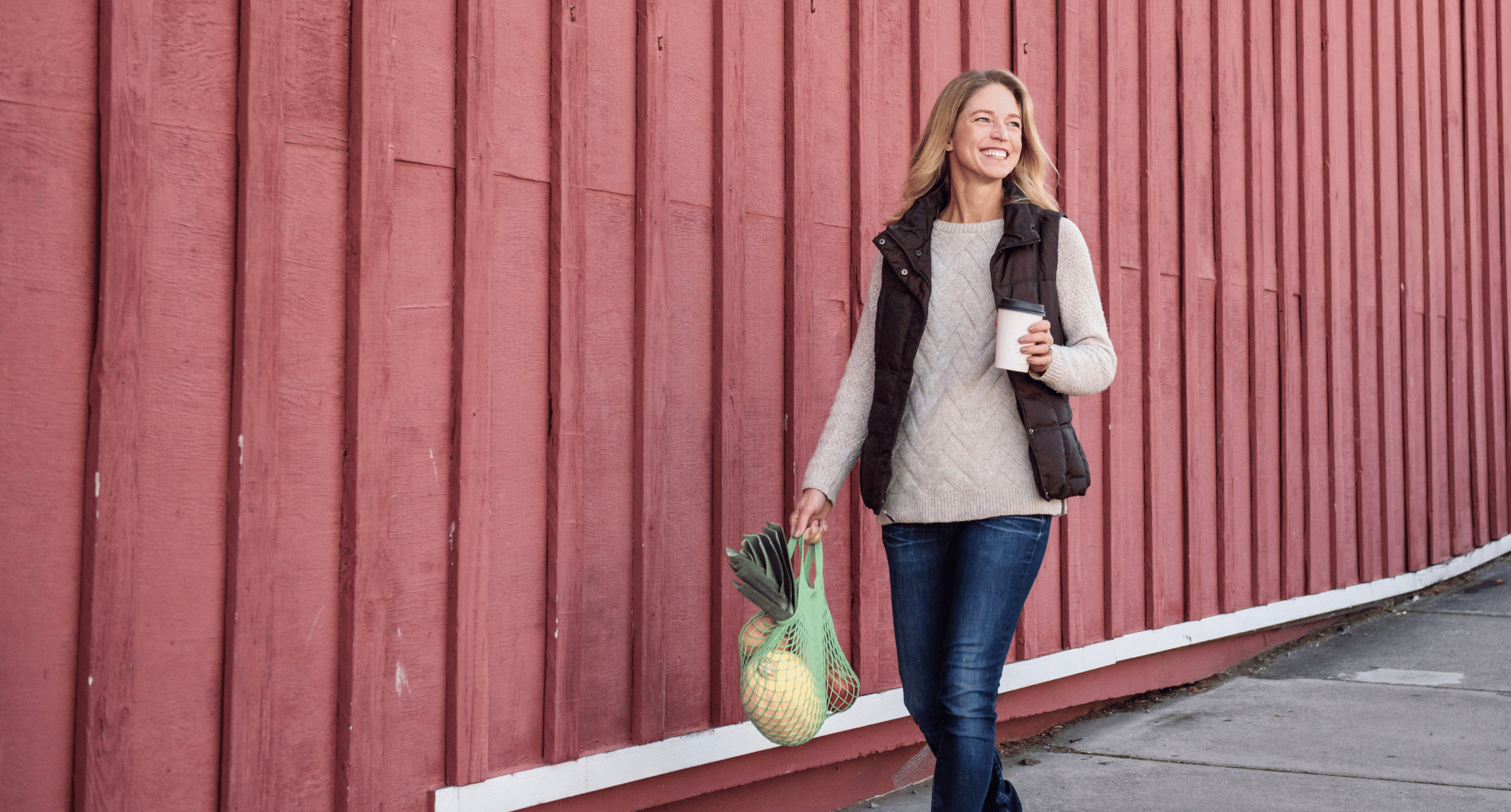 If you were given the task of describing this beautiful island, how would you respond? What would you say? Would you highlight the Navy community of Oak Harbor? Or maybe the vibrant artisan culture? What about the plethora of State Parks that help to preserve our island's beauty? 
We all know any one of these features would be a more than fair depiction of this wonderful oasis we call home, but there is one more description that is often glanced over. 
Farms.
Did you know Whidbey Island is home to over 400 farms both large and small? Fresh fruit, vegetables, livestock, flora, honey – you name it. The agricultural life on this island is incredible and something to be admired. 
That admiration is often reflected in the island's farmers' markets where you can purchase produce grown and harvested by these local farmers. Below is a list of the three main Whidbey Farmers' Markets on the island. 
Coming this summer, for the first year ever, is the Whidbey Island Farmers Market in Oak Harbor! After the dissolution of the Oak Harbor Farmers Market earlier this year, passionate farmers and vendors gathered together to create a new non-profit market for the people of Oak Harbor. They will be a great addition to the Whidbey Farmers Markets!
This year the market will be located in Windjammer park and feature vendors such as Maya Farm, The Case Family Farm, Flightline Franks, and so many more.

As of right now, the market is set to be every Sunday from 11 AM to 3 PM between June to September. 
Stay up to date by following their Facebook Page. 
View this post on Instagram
View this post on Instagram
View this post on Instagram
Established and well-loved, the Coupeville Farmers Market has been selling local produce to islanders for over 40 years. With organizers focused on cultivating an appreciation for community, it's not hard to see why it has lasted for such a long time. 
Frequent vendors include Bell's Farm, North Whidbey Farm, Arbia Pizza, Blanket Creations by Mary, Whidbey Kettlecorn, and many more. 
The market is Saturdays from 10 AM to 2 PM, between April to October. 
To learn more, you can visit their Website. 
View this post on Instagram
View this post on Instagram
View this post on Instagram
Undeniably the largest Whidbey Farmers Market on the island would be Bayview. With approximately 50 regular vendors a week including Blackberry Moon Farm, Lesedi Farm, Julie's Lumpia Hut, and so many more; this market attracts visitors both on and off-island. You do not want to miss a chance to stroll through these stands!
Starting in mid-April and ending in mid-October, this market is 10 AM to 2 PM Every Saturday.
You can learn more and get the exact start and end dates on their Website. 
View this post on Instagram
View this post on Instagram
View this post on Instagram
You might also like: