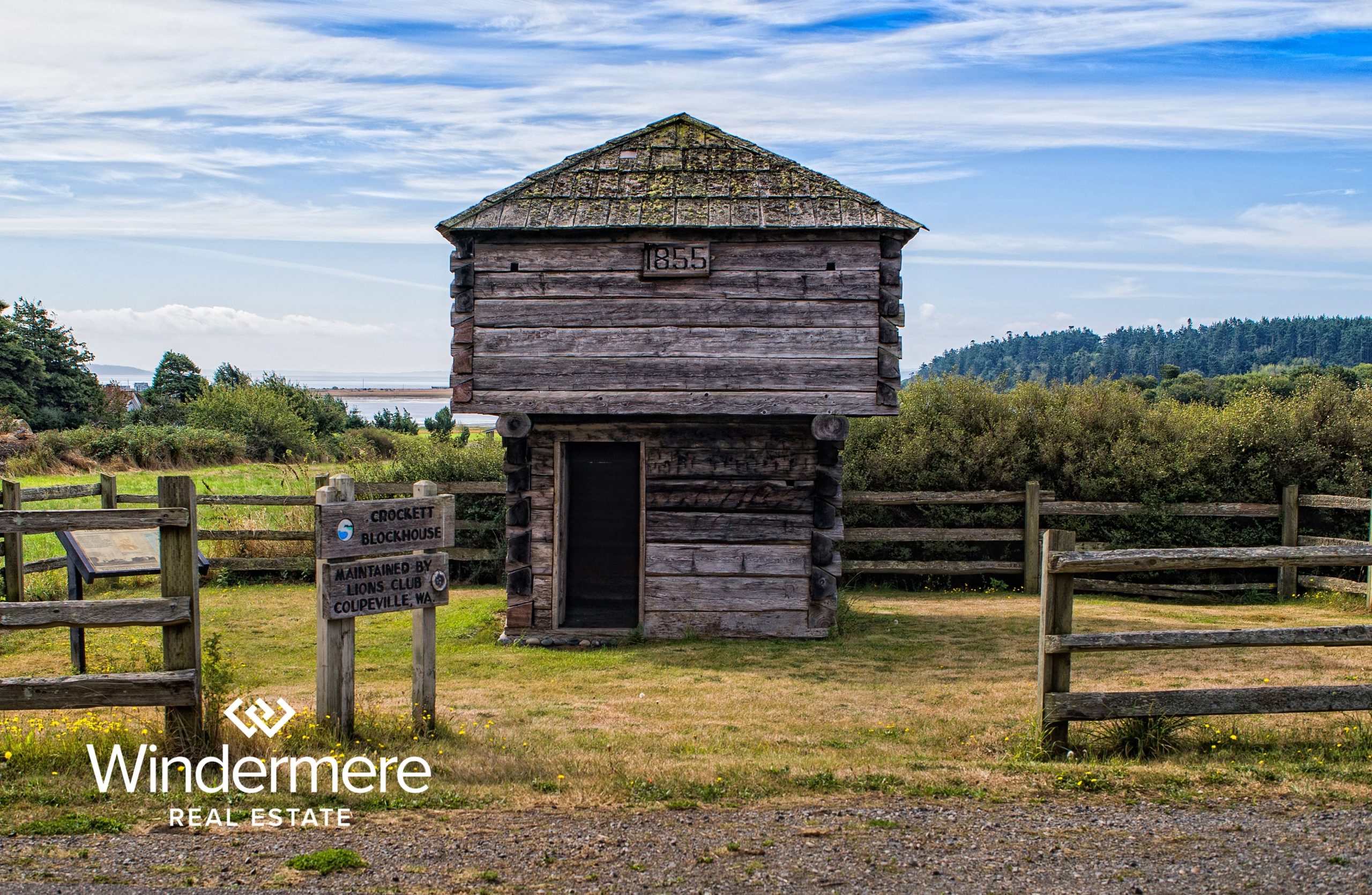 In the late 1850's, word of the Indian Wars came to Whidbey Island encouraging settlers to construct blockhouses as an effort to protect their families and land. After several other blockhouses were built by other settlers Col. Walter Crockett built his own in 1857. These houses were small two-story buildings built with logs placed horizontally parallel to each other. The top story was considerably larger than the bottom with numerous gun ports to provide visual access from all directions.  
Luckily, no war or invasion ever transpired and the blockhouses were never used for their intended purposes. Many became storage locations for goods and one even became a law office. Over the years many were repaired and transformed into historic monuments.
Today, the Crockett blockhouse is one of four that remain part of the Ebey's Landing National Historic Reserve and have been maintained to preserve this piece of history. 
Check out the rest of Whidbey's beautiful destinations from this series here.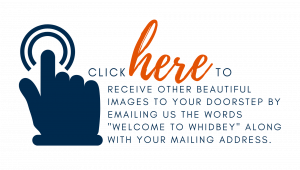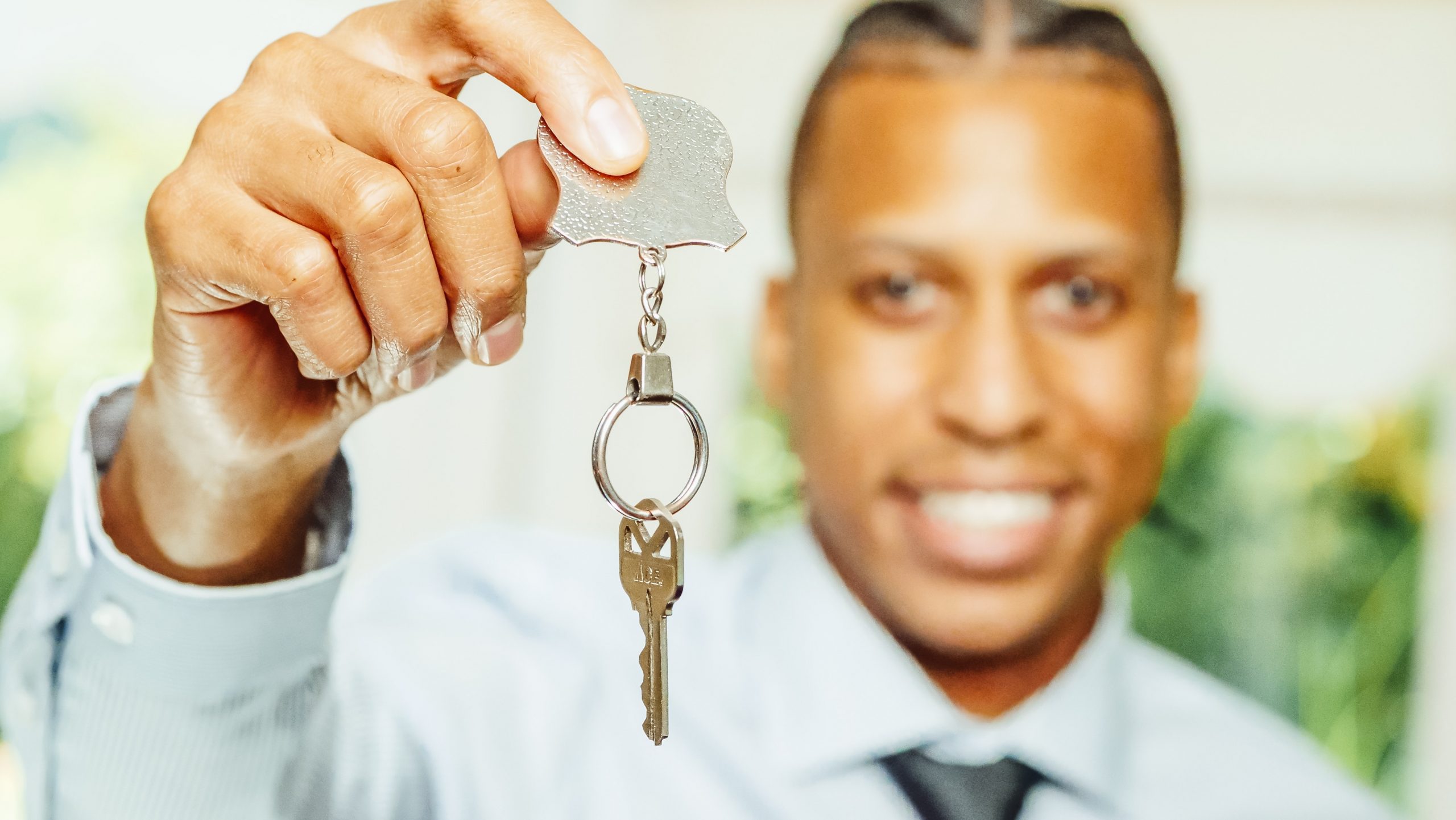 Is it better to buy a home or to rent one? This discussion has been happening for decades. Supporters of buying claim you are making an investment, which can significantly increase in value every year you live in the home. Additionally, if/when you decide to rent out your home your renters are essentially paying for your mortgage if you still owe. When you no longer have a mortgage, you are will have positive cash flow every month.
Opposingly, advocates of renting argue that the additional costs that accompany owning a home, such as taxes, interest payments, maintenance, unexpected repairs, ect. can add up rather quickly. They point out that there is no guarantee that those expenses will be regained when it comes time to sell the home. Rather than investing in a home, it might be behooving of you to consider investing your savings in stocks, bonds, and other financial securities that pose less risk.
Recently, we have seen mortgage rates at all-time lows. This means that getting a mortgage is relatively cheap, raising the question, 'Is it really worth it to keep renting?'
Regardless, whether interest rates remain low or not, the question of whether it is better to rent or buy will always exist. This is because the answer has a lot more to do with each person's specific situation. We have compiled a few considerations for you to make to help you decide.
What is the real estate situation in the cities you are considering? 

Reports are released every quarter stating the average national sales price for a home, and the average monthly payment for a U.S. rental. These reports are typically based on an average of all the cities in the U.S. What you really must consider is these same numbers for the local area you are considering.
Take a close look at the local sales and rental markets. You will notice some cities fall significantly below the national average, while others are well above it. When comparing housing costs, remember to base your assessment on what is currently happening in your city and neighborhood, not the nationwide averages. If you need help, don't hesitate to reach out to one of our specialists by emailing us at WhidbeyCommunications@Windermere.com or finding your agent here. 
How long will you live in the home?

If you do not plan to live in the home for at least five years, speaking finically, renting is likely your answer. This is because the upfront costs are spread out over many years throughout the mortgage loan. That means, the longer you plan to live in the home the better it is to buy as opposed to renting. Therefore, if you are ready to settle down for 7 to 10 years buying is likely the right option for you. During that time, it is highly likely that any home you purchase will appreciate.
Aim for a low mortgage rate.

Do not forget about the cost of your loan or the interest you will be paying your lender. When determining your mortgage rate, a lender will review your financial situation. Your rate is based on a combination of how much money you have saved, your credit score, your work history, and other factors. Be sure to talk to a loan officer well before you start looking for a home to help you prepare to get the best rate possible. You can find a local one here.  Being pre-approved for a mortgage not only helps you determine your price range but also helps strengthen your offer when it comes time to compete for your new home.
Should you pay more than you are required to? 

It can be beneficial to get a lower monthly payment than you can afford so that you can pay a little more than the minimum payment each month.
For example, if you can pay extra towards your monthly mortgage bill you can end up knocking years off the overall life of the lone. Let's take a closer look. If you can pay $300 more per month towards your 30-year, $300,000 loan, you end up taking eight years off the life of the loan. You reduce your final bill by more than $63,000. That is savings you would never see if you rented. Additionally, every time you make that extra payment your equity in the home also increases.
Does the home need repair or improvements?

Buying a fixer-upper might get you a deal on a house, but it depends on the amount of repairs the home needs and your ability to fix it that determines whether it is a good buy or not. For example, if the money you spend on the repairs are higher than your gains when it comes time to sell it is not a good buy. Of course, there are other things to take into consideration like, how long will you live in the home and what will your satisfaction level be living in a possibly unfinished home for a significant amount of time?
There are opportunities where you can work with your mortgage lender for a repair loan. This can help you get that lot you want, and help you pay for the repairs. Be sure to ask your lender.
However, if you can only afford a home that demands major improvements, and you don't have the skills to do much of the work yourself, it's probably better to rent. You want to like where you live and feel satisfied with your home. If you cannot afford the repairs upfront your satisfaction with your new home will dwindle over time and you will become dissatisfied.
Do you have an alternative way to invest?

A home purchase can be an easy way to invest under the right circumstance. You can create significant savings while living in your home. But for others renting an apartment and investing savings in stocks, bonds, and other financial securities is better for their circumstances.
Speaking with a financial advisor about your specific financial situation can help. A financial advisor can break down what you need to do to get the best return on your investments. They can also see the big picture for your unique situation when it comes to your money.
Can you rent out a portion of the home?

Is there an opportunity to maximize your investment and let it work to your advantage? If you buy a house that includes a rental (extra bedroom, mother-in-law unit, studio, etc.) you could be the landlord instead of paying the landlord. With the additional income, you could pay off the mortgage sooner, saving you big bucks in the end while also contributing money to your savings. Of course, this means you would need to be willing to share part of your home with a tenant and take on the responsibilities of being a landlord or work closely with a professional property manager to help you.
Time to make your decision.
For more help making sense of your findings, analyzing other factors, and help looking at home options contact one of our experienced Windermere Real Estate agents by clicking here.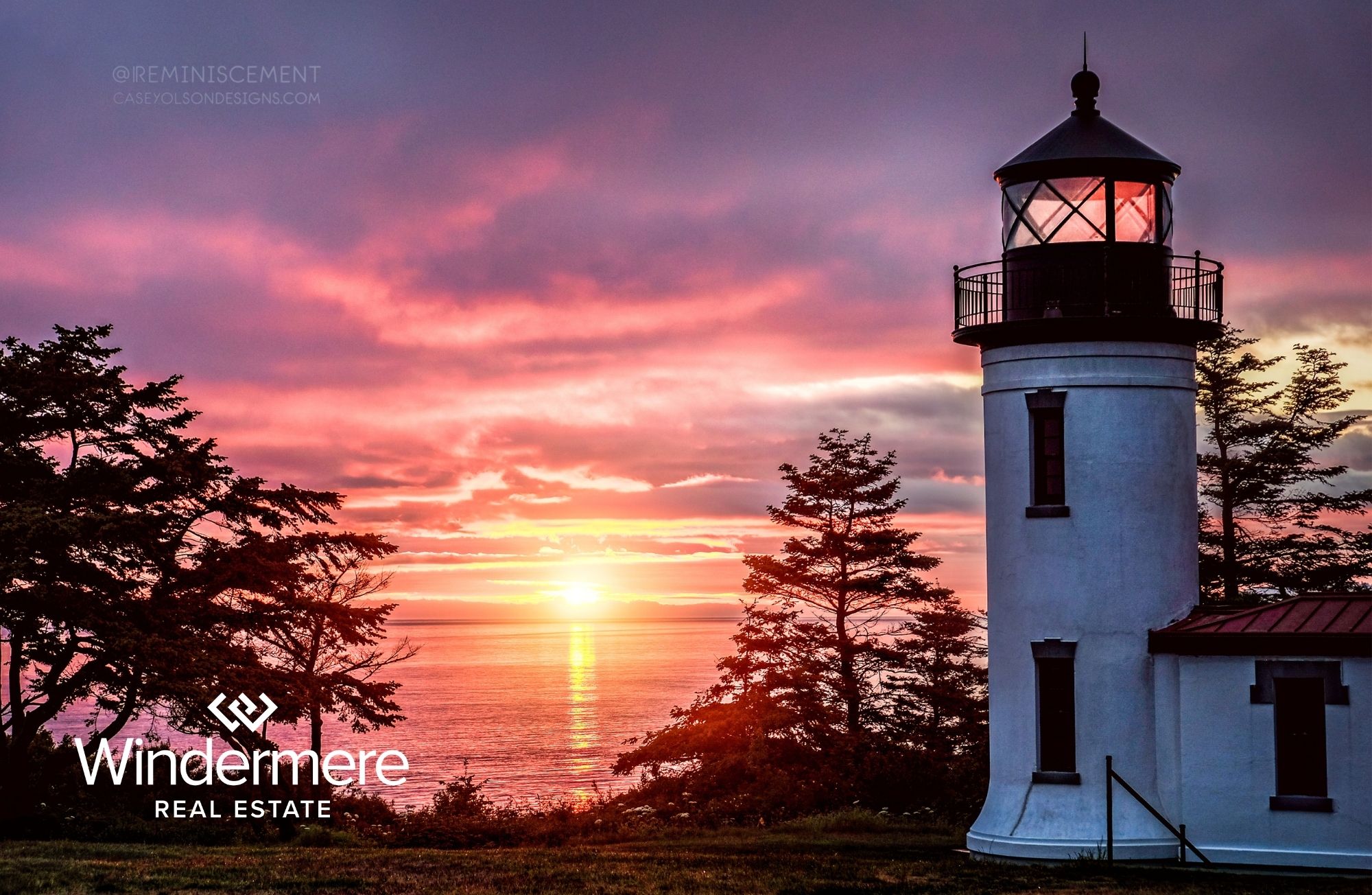 Seated high above the waves of Admiralty Inlet rests a structure quite unlike any other. Originally built in 1861 by the U.S. Lighthouse Board, Admiralty Head Lighthouse was constructed in conjunction with the Point Wilson Lighthouse in Port Townsend to assist travelers entering the sound through the shallow waters of the inlet. Deconstructed and rebuilt in 1903 the current lighthouse bears little resemblance to the original "Cape Cod" structure. Army Corps of Engineers built the new lighthouse in a beautiful California Spanish-style and with enough integrity to withstand the residual quakes from the nearby Fort Casey guns. After the lighthouse was decommissioned in 1922 it has served many other functions including housing a K-9 unit during WWII. Today the lighthouse sponsors a gift shop and museum that is open regularly to the public and can be directly supported by purchasing a unique WA Lighthouse License plate from DOL.
Follow the photographer on Instagram @reminiscement
Check out the rest of Whidbey's beautiful destinations from this series here.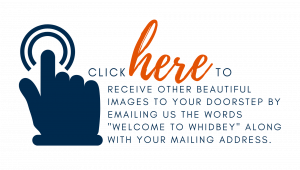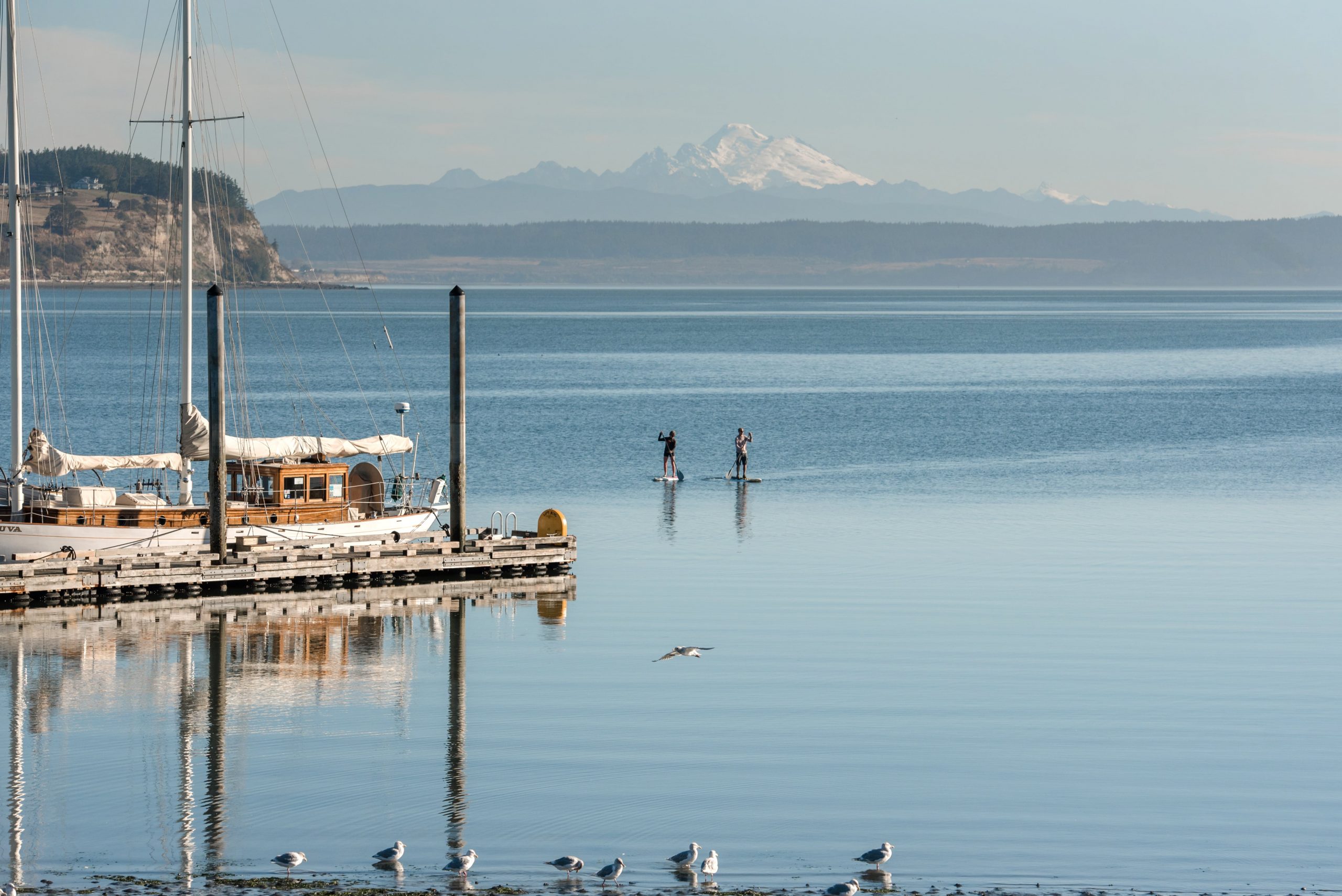 Whidbey Island straddles the 47 to 48th parallel. This means the summer brings gluttony of sun, so much that black-out shades are a staple in Pacific Northwest homes. Although, this abundance of light is sometimes hard to remember during the darkest days of winter when the sun only passes by at a shallow 45 degrees above the horizon in the South and keeps us in darkness 15.5 hours out of 24 on our darkest winter day. These extremes are affected even more depending on where we live, what direction our property is "facing", and how much tree coverage we have. We consider the direction property is facing as the direction of the major view or placement the outdoor area is oriented towards. So if you enter a home on its east side but the outdoor area is on the west side with a deck/patio and view we would call this a west-facing home.
In the following sections, we will discuss the pros and cons of the four major directions that homes face or are oriented towards on Whidbey. Our focus will be on water view properties but the info will work for some territorial or non-view homes as well. We hope you find this helpful and that you will take this into consideration when buying or selling your home on Whidbey Island.
North Facing

This is likely the least sought-after direction for the sole reason that during the winter months there are often large sections of the North facing beaches that never see a ray of sun because of hill or tree coverage. There are only a few sections of shoreline that are facing the true North on Whidbey. Some of these are the charming Town of Coupeville and the City of Langley that no one can resist! There are some sections of shoreline east and west of Coupeville along Madrona Way and near Long Point that are mostly shaded in the winter but absolutely delightful in the summer. 
There are numerous sand points on Whidbey with a north-facing side that get a lot of sun because they jut out in the water like Long Point, Snakelum Point, Harrington Lagoon, Whidbey Shores, and Sandy Point. Dugualla Heights is another kind of anomaly in that it gets more sun because it is not heavily treed, has an open bay, and flight line that gives it more exposure. These nuances are one of the many reasons it is helpful to have a hyper-local full-time Windermere broker to be your guide!
East Facing
If you are a morning person and just relish a warm cup with a view of the sun rising over the mountains, water, or horizon then an East facing orientation is for you! You are in luck because Whidbey Island has a majority of East-facing shoreline and the hilly nature of the island offers a plethora of view opportunities for the Eastside. Many of such views include the Cascade Range and Mt. Baker to admire. They can really put on a show when it is clear. The only downside is that you lose the sun in the mid to late afternoon on Eastern shorelines. 
The major benefit of living on the Eastside is that it is the more protected side of the island so there is not as much wind and wave action. Occasionally, an unusual day will occur when there is a wind howling out of the South where the fetch created across the long body of water in Saratoga Passage can really kick up some waves! But this can also make for some amazing photo opportunities. 
Some of our favorite East facing areas/neighborhoods are Davis Landing, Scenic Heights, and Shangri-La Shores. Check them out here!
South Facing 
South-facing properties are a pretty rare find on Whidbey Island because of Whidbey Islands' long north/south orientation. If you are a person that lives for the sun you will want to seek out one of these South-facing properties. Unlike the North facing properties who often get no sun during the Winter, these South facing properties get every bit of light possible all year long even during the winter pouring into their South facing windows. In fact, because of the low angle of the sun in the winter, it can be more piercing than in the summer when it is placed directly overhead. 
South-facing beaches tend to be the most sought after for wading, swimming, or just lounging on the shore because they are typically a lot warmer.
Penn Cove Road and Polnell shores not only enjoy South facing beaches but are also on the more protected East side of the Island. One of the warmest sandy public beaches can be found right at the end of Monroe Landing on the Northside of Penn Cove. If you are looking for the best sandy public beach that is South facing on the bottom half of the Island Double Bluff beach just cannot be beat AND you can bring your four-legged friend for an off-leash romp! Read more about it here.
Sunlight Beach and Shore Avenue in Freeland have some of the highest-priced homes on Whidbey because of these unique attributes. Except for the rocky beach and jet noise Keystone has exactly the same view aspect but for half the price. 
West Facing 

If stunning sunsets and enjoying the warmest part of the day on your property is what you are after then you should be looking for a West-facing view. Sipping an evening cocktail or cup of chamomile tea while watching the last rays of light dip over the horizon is just bliss for a lot of people which is why the West side of Whidbey has some of the highest-priced homes and sought after neighborhoods. Yes, the wind can be a little more fierce as it hits the West side of Whidbey dead on when it howls through the Strait of Juan De Fuca in the winter but this can also be a highlight as you watch a winter storm take shape from the comfort of your couch. If you are on the edge of one of our high sandy bluffs on the West side of the Island you should also expect to deal with blown sand, saltwater, and the corrosion that comes with it. Some West-facing homes operate more like a ship at sea than a stick-built home. The sunsets though… Definitely worth it if that's your jam!
Some of our favorite West facing neighborhoods are Sierra and Ledgewood communities because the sloping topography allows a lot of homes to have stunning views without having to own waterfront property. The canal community of Lagoon Point is a unique West-facing community and of course, anything along West Beach Road is likely to have this coveted orientation.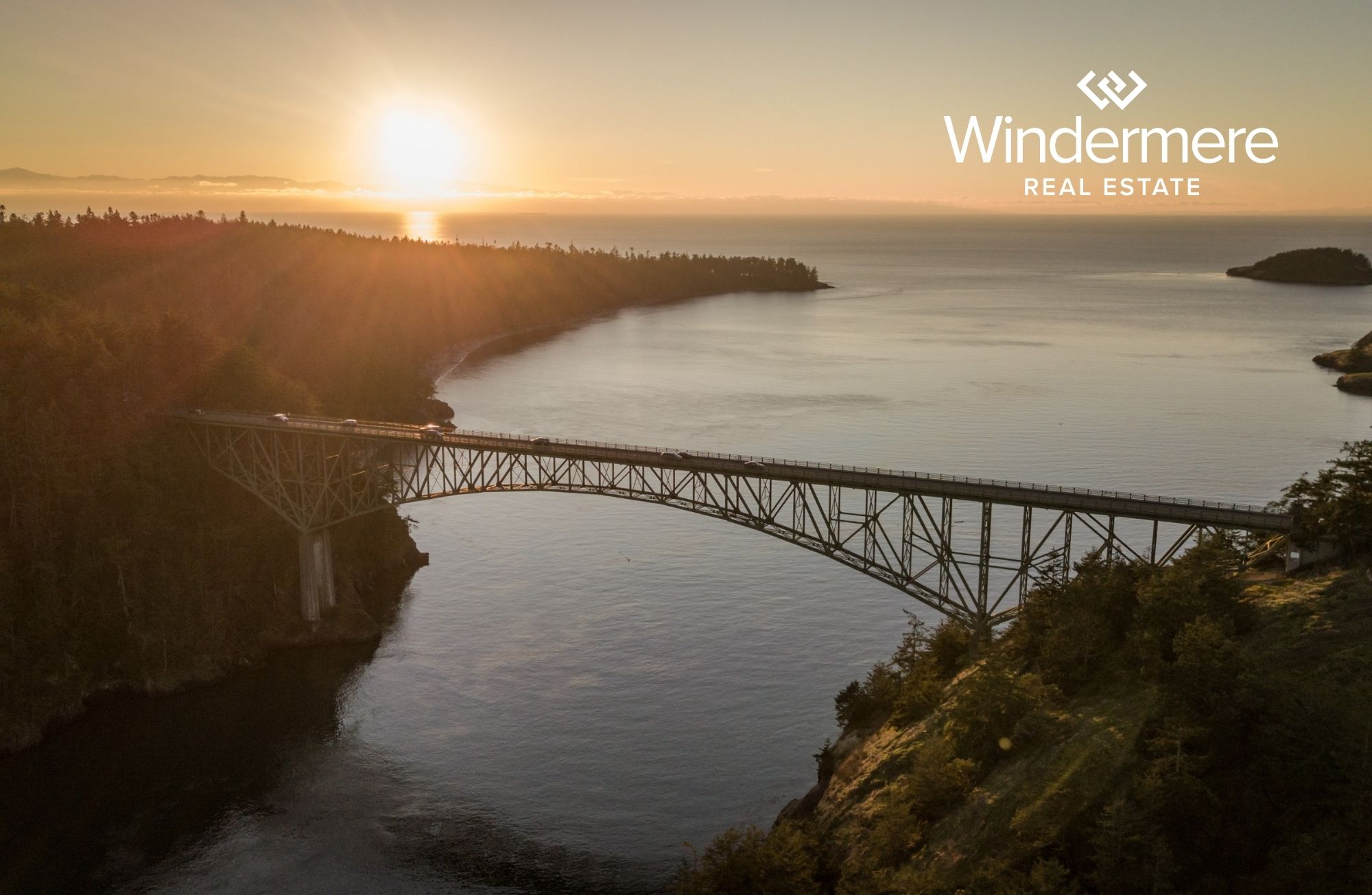 Washington's most visited park can be attributed to its prominent historical landmark, the Deception Pass Bridge. Thoughts of the landscape without this icon are unimaginable yet only 100 years ago the barren Pass was simply a deep and turbulent channel of water connecting the Strait of Juan de Fuca with the Saratoga Passage. After years of only an unscheduled ferry to get you off the island (for which passengers were required to bang an old saw with a mallet to summon) construction of the bridge finally began in 1934. At noon on July 31st, 1935 dedication of Deception Pass bridge took place and marked the beginning of a new era for Whidbey Island. Construction of the bridge played a large role in the decision to build NAS Whidbey and in turn helped Oak Harbor to flourish into the thriving city it is today. Tourists and locals alike continue to flock to the bridge in hopes of capturing its impressive beauty.
Follow the photographer on Instagram @chrisjdubs
Check out the rest of Whidbey's beautiful destinations from this series here.