Lagoon Point is one of just three canal communities on Whidbey Island where you can dock your boat right in front of your home. This rare style of a planned community used to be a large salt marsh before developers pushed earth around, dredged, and carved out a canal from Puget Sound down to finger canals lined with floating docks and gangways connecting them to backyards. You can find this centrally located neighborhood on the coveted west side of Whidbey Island on the southern edge of Greenbank.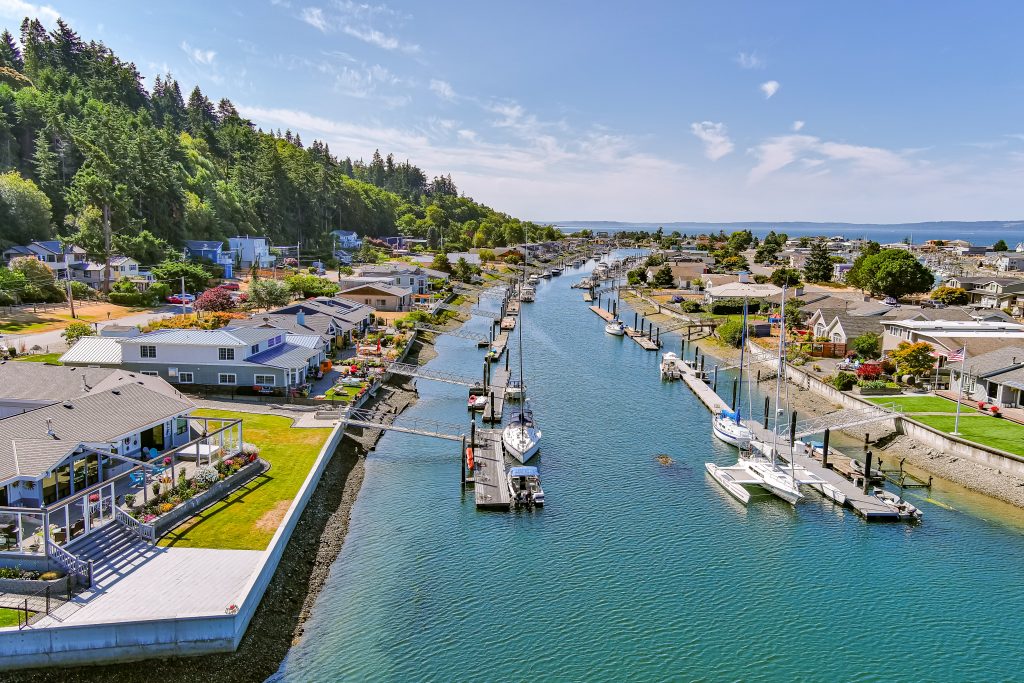 Boating Community:
Although only a small percentage of Lagoon Point community homes have docks in their backyards, most all partake in the gorgeous water views. Many of the homes are perched up the hill where they can enjoy heightened and expansive views while others surround the large lagoon (Lagoon Lake) on the north side. No one can argue that this is a very boating centric community. In fact, one of the very best boat launches can be found here and is only available to homeowners. An added benefit is that there is ample space to store your truck and trailer while you are out enjoying the sound.
Keep in Mind:
The only tricky bit with this canal community is that mother nature keeps trying to close off the mouth of the canal that leads to the Puget Sound. With that said, it is of the utmost importance to have an intimate understanding of how the spit is currently formed and at what depth tide you can safely navigate your vessel through it. Luckily, it is a very active neighborhood. One member has even provided drone footage of the opening on his You Tube channel so you can familiarize yourself! https://www.youtube.com/channel/UCXwDdeNtdeZWUnSFtfQ2Gaw
Only Bridge on Whidbey:
Lagoon Point likes to boast that it has the only bridge on Whidbey Island. Confused huh? Let us explain. There is a very serious bridge that connects the two sections of the lower part of the community that has both ends firmly planted on Whidbey where the Deception Pass Bridge obviously has one side on an entirely different island. Ha! If you can debunk this we would love to hear. Send us an email here: whidbeycommunications@windermere.com.
Check it Out:
For those just wanting to check out the community you can easily take a drive around. There is a narrow section of beach that is a public beach at the end of Salmon Street. Keep in mind it is privately owned tidelands on either side. One of the best depictions of this can be found in the gallery section of the communities very informative website https://lagoonpoint.com/gallery/.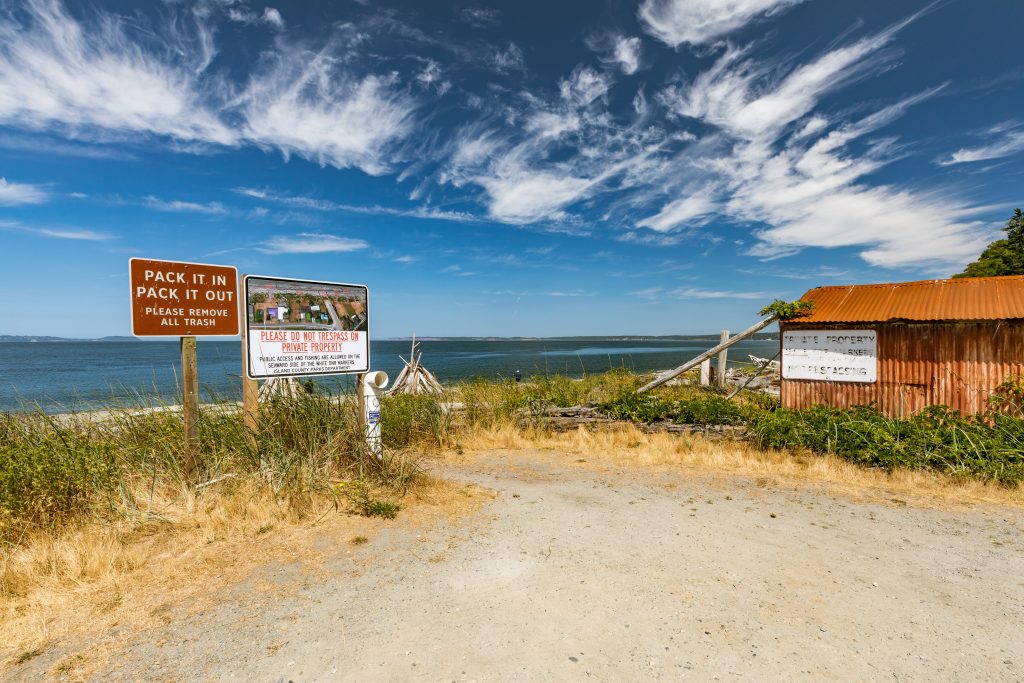 Close to Everything:
Being central on the island, positions the community only a couple of miles from South Whidbey State Park, less than 4 miles from Greenbank Farms, and less than 10 miles from downtown Freeland. Living in Lagoon Point offers you a plethora of opportunities to take a gorgeous hike or do your grocery shopping!
Considerations:
One consideration when investing in a canal community is that maintaining such infrastructure as a jetty, bulk heads, canals, 2 boat launches, and even a bridge can be expensive and hard work. A homeowner in this community needs to be prepared to invest in their upkeep and appreciate the work the volunteers on the board and committees take on. For instance, the new bridge installed in 2017 took 4 years and 100's of thousands of dollars. The last time they dredged it took almost a decade and just under 1 million dollars.
View this post on Instagram