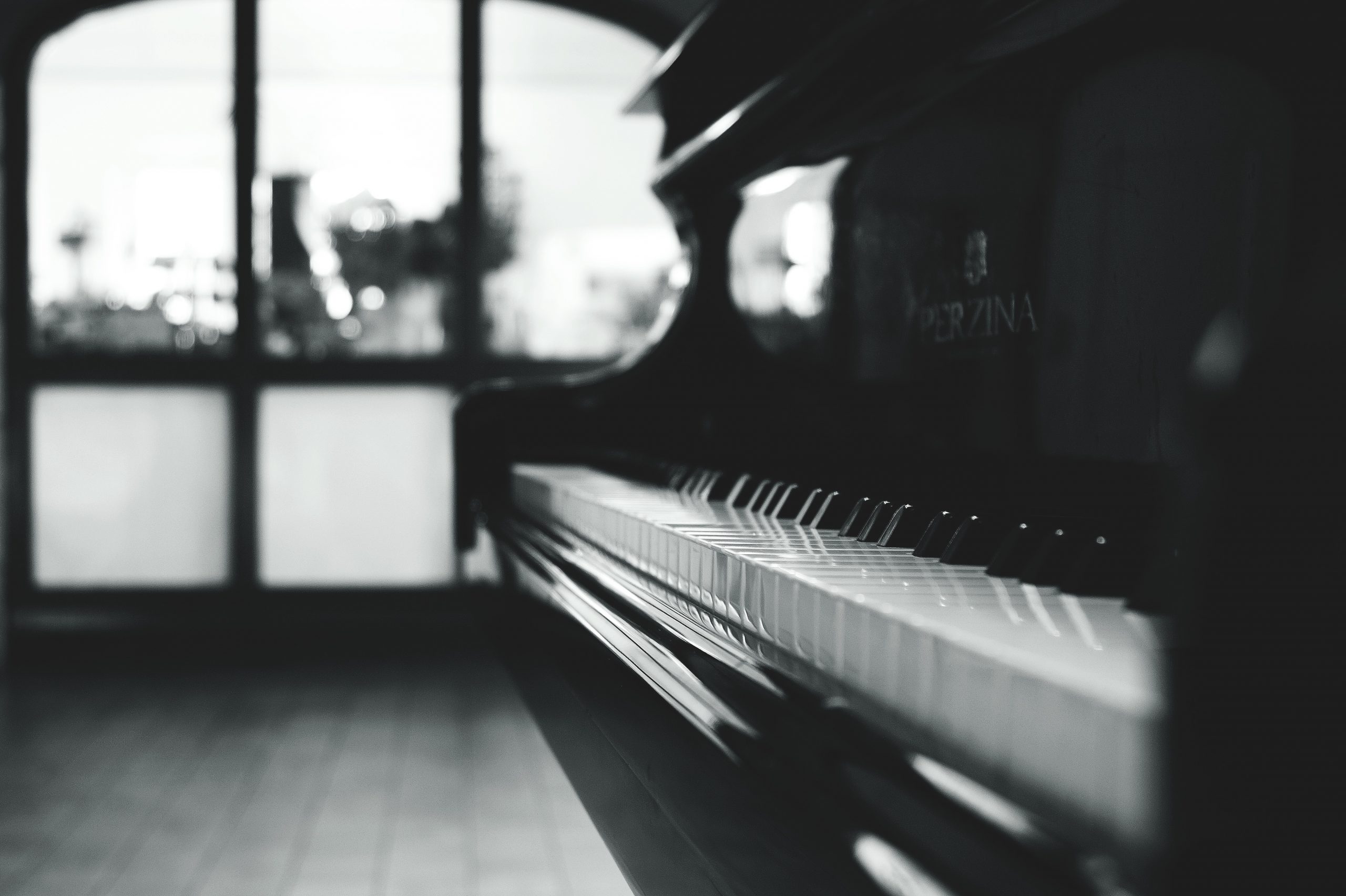 "Maple Valley raised singer/songwriter Zan Fiskum uses her haunting and beautifully controlled singing to craft ethereal and brooding folk/pop songs."
If that quote alone doesn't make you want to get up and listen, I don't know what will.
Like many of us, Zan grew up in the PNW. Her family volunteered at a diner theater called Auburn Avenue. Like most children, she remembers playing make-believe, except she was playing among the red velvet seats of the auditorium while her family prepared for their performances. When Zan followed suit and took to the stage she was a natural.
"At the age of 12 Zan broke away from the molds of her classical music training and experimented with enmeshing forthright lyrics, cinematic melodies and explosive synth sounds into her songwriting. She went on to release her first 6 singles and achieved over 2 million streams on Spotify alone."
She found herself and began sharing her unique gift with the world.
"Just 2 years later, Zan made her national debut on NBC's The Voice as a top 9 finalist and received recognition for her dynamic performing and voice from Billboard magazine, Maggie Rogers, Camila Cabello and the Indigo Girls."
You might recognize her by her debut album "Sleeping Problems." To learn more about Zan click here.
She recently has been performing in iconic Seattle venues such as The Moore Theater, The Triple Door, Sasquatch, and more. We are lucky enough to be welcoming her here to Whidbey Island Wednesday, August 10 as part of the Sounds of Summer Concert Series put on by the Oak Harbor Music Festival and Windermere Real Estate Whidbey Island. Mark your calendars every Wednesday evening in August for the first four Wednesdays. In addition to Zan Fiskum on August 10 you can catch Whidbey's Saratoga Orchestra with featured guests The Gothard Sisters (Aug 3), The Chris Eger Band( Aug 17), and Janie Cribbs and the T.rust Band on (Aug 24). To learn more about the event and others like it click here.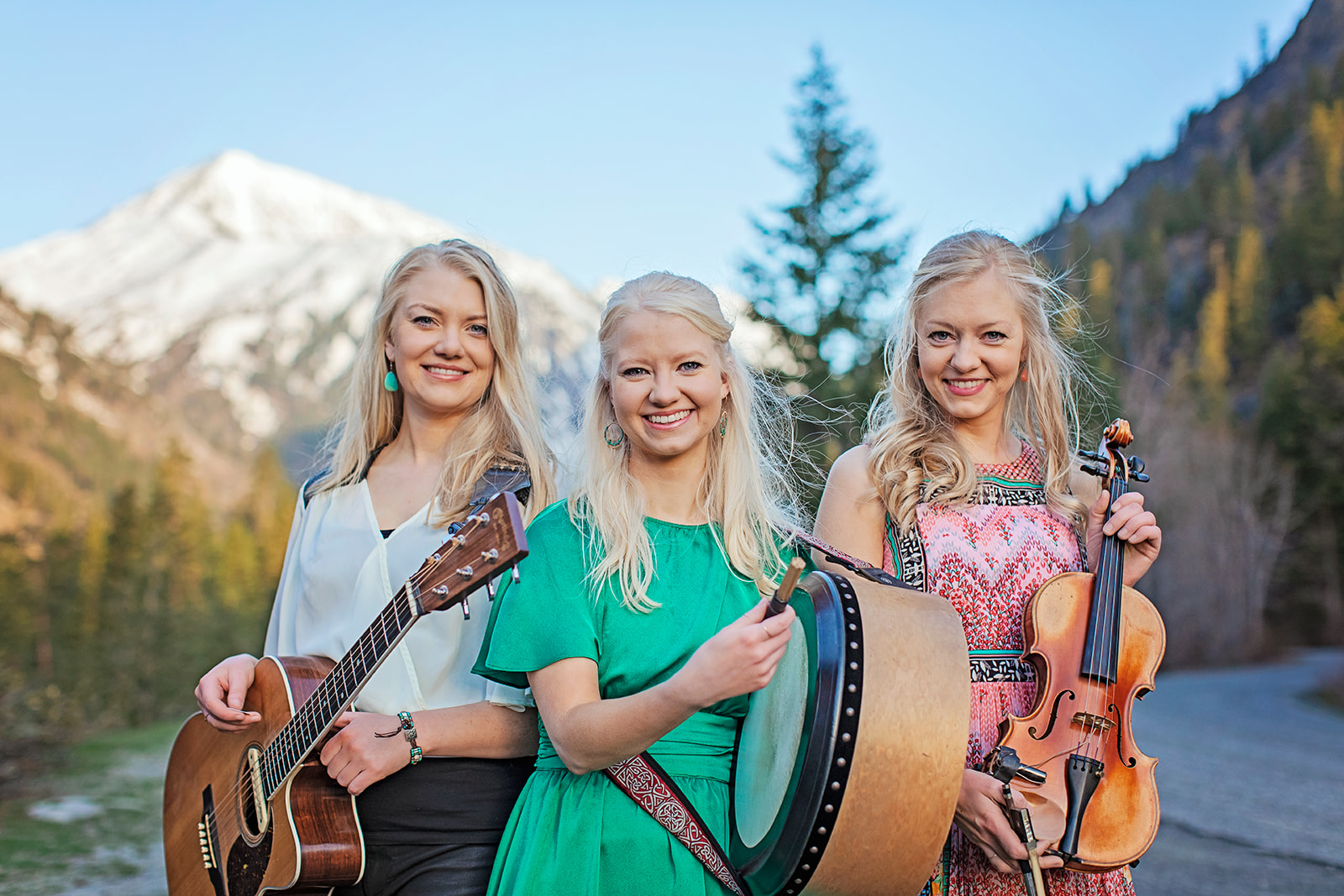 Whidbey's Saratoga Orchestra with featured guests The Gothard Sisters are coming to Oak Harbor, Washington August 3rd.
About Whidbey's Saratoga Orchestra:
In 2007, Legh W. Burns, Music Director Emeritus, created a concert series that performed throughout Whidbey Island regularly. In 2015 Anna Edwards began leading the orchestra as Music Director and has generated national attention for innovative programming, "especially championing women composers". This summer The Whidbey's Saratoga Orchestra has paired with The Gothard Sisters to create an experience you will not want to miss right here on Whidbey!
About The Gothard Sisters:
The Gothard Sisters play contemporary Celtic folk music creating a beautiful musical experience using violin, acoustic guitar, mandolin, bodhran, djembe, whistle, and vocal harmonies. They have performed in venues across the United States such as the Kennedy Center's Millennium Stage in Washington DC, the Disney Cruise line in Europe, and a 20-city concert tour of Japan in 2019.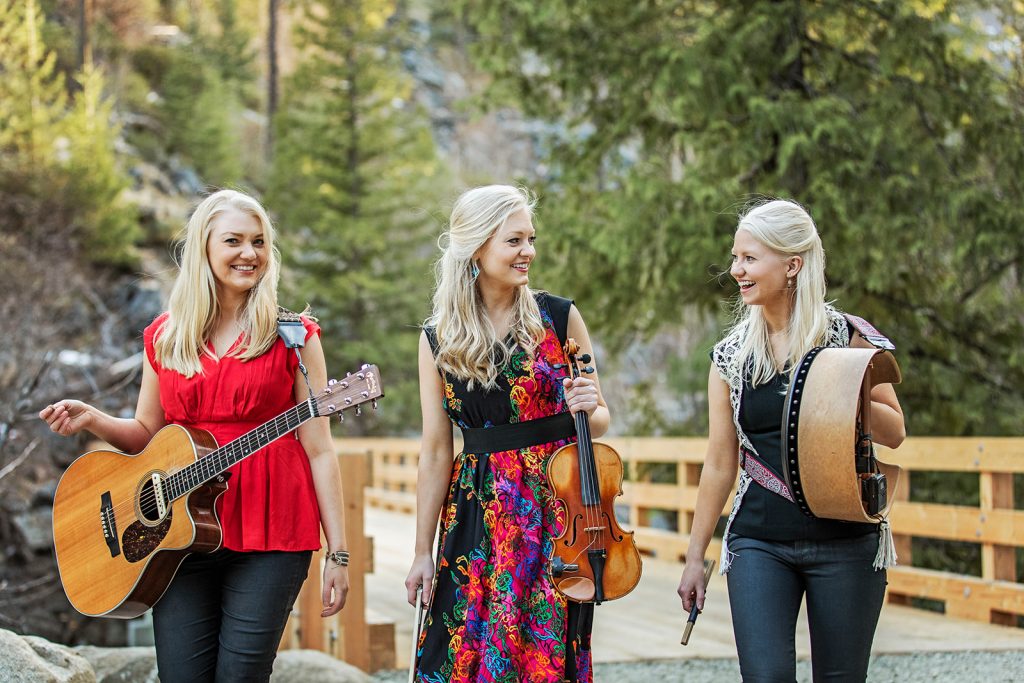 Photography by: Ruth H. Photography
To learn more about Whidbey's Saratoga Orchestra click here.
To learn more about The Gothard Sisters click here.
Mark your calendars to join us during the month of August at Windjammer Park in Oak Harbor for our summer concert series featuring a new act every Wednesday evening for the first four Wednesdays. In addition to Whidbey's Saratoga Orchestra with featured guests The Gothard Sisters (Aug 3) you can catch Zan Fiskum (Aug 10), The Chris Eger Band( Aug 17), and Janie Cribbs and the T.rust Band (Aug 24). Presented by the Oak Harbor Music Festival in partnership with Windermere Real Estate Whidbey Island. For more information about dates and times click here.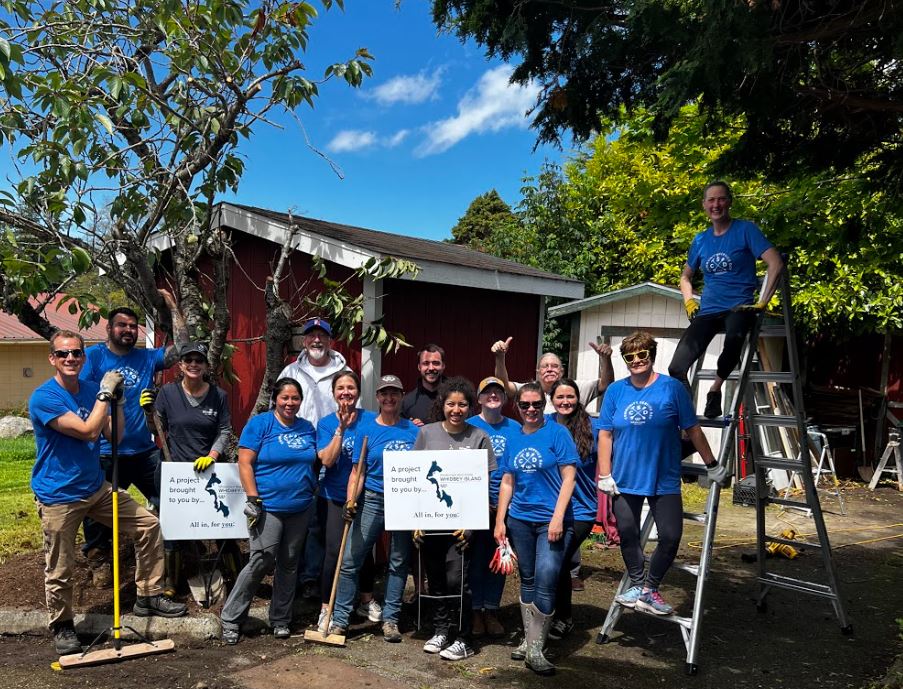 Every year since 1984, Windermere offices everywhere have dedicated a day of service to the community. Each office closes its doors for a day to join together and complete projects that improve our local neighborhoods and community.

The hands-on projects are chosen by brokers and staff. Projects vary widely from area to area. Some examples of people and places served include senior centers, kids playgrounds, community organizations, state parks, road clean-ups, individuals in need, food banks, and much more!
With over a million hours of community service logged to date, we are proud to continue this tradition of giving back to our communities where we live, work, and play.

On Friday, June 10th we had an opportunity that was a bit different from years past. This year prior to the big day we connected with Senior Services here in Oak Harbor to help us identify 7 individuals within our community that could use a helping hand maintaining their properties. Once the individuals were identified we meet with them and evaluated their properties to see how we could best meet their needs. Some needed overgrown bushes removed, weeds pulled, lawns mowed, tree branches removed to keep from falling on their home, flowerpots replanted, benches cleaned so they could sit and enjoy their property, and more. Over the next several weeks we gathered the materials needed. Meanwhile, we took a trip over to Mailliard's Landing Nursery in Oak Harbor to identify the plants needed for each property. The staff at Mailliard's are a wealth of knowledge and helped us identify low-maintenance plants that will stay or return for years to come as well as offering a variety of mulch and fertilizers to keep each plant healthy. Did you know Mailliard's accepts yard waste too? We didn't know either till they sponsored our project by taking the debris we removed from each of the properties. What an awesome help that was!

When Friday came, our agents broke into three teams to tackle each project till all 7 homes were complete. It didn't matter how large or small the task our agents worked tirelessly together to get each task done from bringing down tree branches, to pulling weeds. Through sweaty brows, we witnessed smiles and even some grateful tears throughout the day. Seeing the owners enjoying their space again was worth every ounce of work put in.
If you have an idea for our community service day project in 2023 and beyond please reach out! We love to hear how we can give back.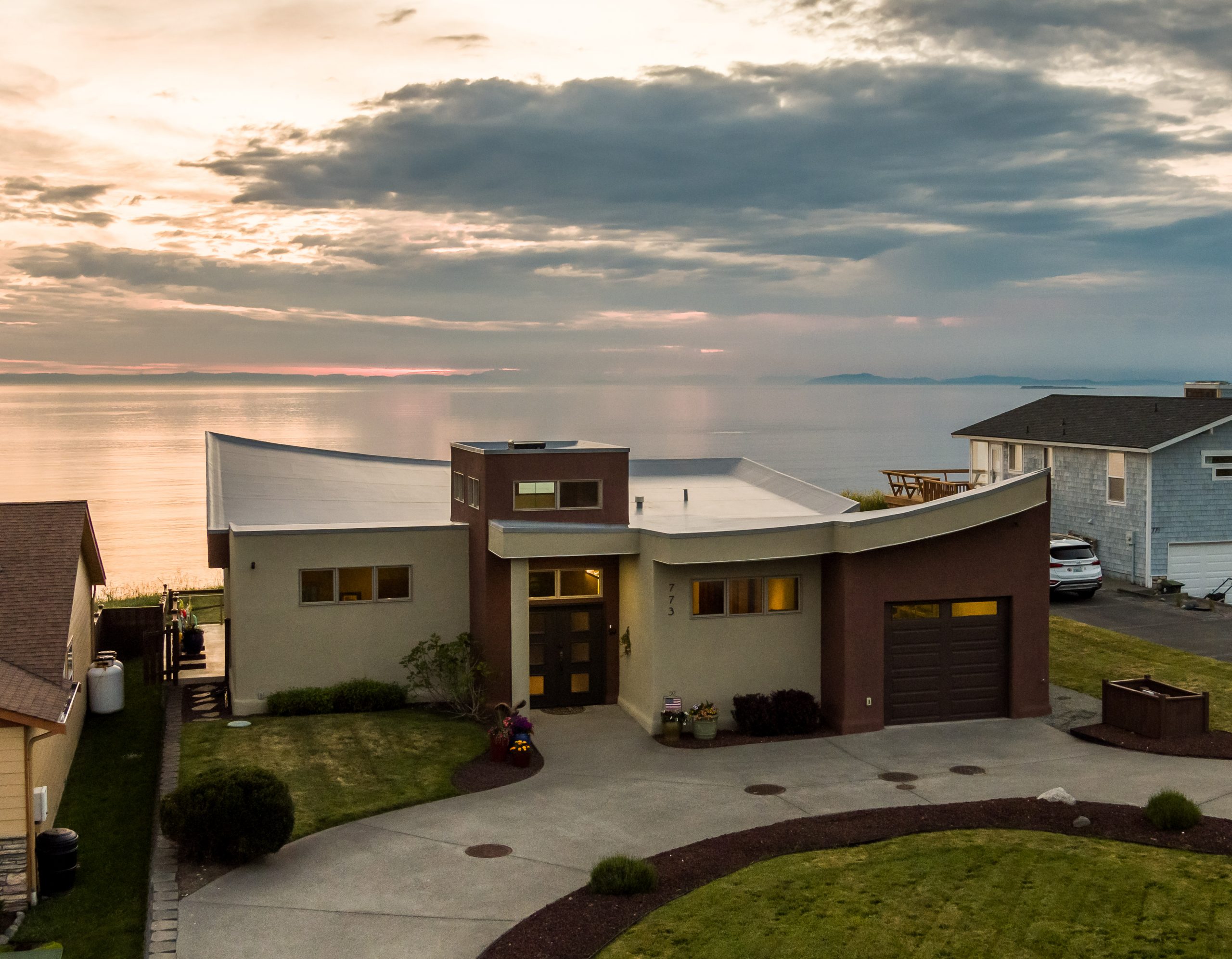 773 Fort Ebey Road, Coupeville
From the spacious, light-filled entrance to the expansive sunset views over the Salish Sea, this solid construction and timeless design custom high-bluff waterfront home invites you to slow down and breathe!
Lovingly designed and built by the owner's late husband, architect Dennis DePape, 773 Fort Ebey Rd creates a lasting impression on all who view it, but especially those who reside within it's walls. Planned and built in two phases, the western half of the home was completed in 2013 using strawbale infill and sturdy epoxy-filled stucco construction over a high-quality concrete floor. Phase 2, the eastern half of the home, was completed in 2015 with traditional wood and insulation materials wrapped with the same high-quality stucco. The roof is commercial grade TPO, smartly designed to drain from one downspout on the north side which carries water to the gulley at the street. Since its construction, neighbors have dubbed this "the eagle house" for its likeness to an eagle with two soaring wings and eagle eye tower as viewed from the south on Fort Ebey Rd.
Timeless Design Inside

Inside, you'll be wowed by the tower entry and foyer, with beautiful lighting and display shelves. The open floor plan of the main living room, dining room, and kitchen keep the view central to whatever you are doing. If accessibility is a concern, buyers will appreciate the zero-step access points from the front and the side patio, completely level floorplan, and a no step bathtub/shower in the primary bathroom. The carpet in the home was installed over a finish-quality concrete floor with stryofoam insulation underneath for warm feet! High quality Canyon Creek Cabinets, granite countertops and stainless appliances will delight the chef, as will the propane range.
Solid Construction Designed for Awestruck View

The upward slope of the ceiling toward the west invites attention to the immense views. Large concrete patio on south side provides view not only of the Salish Sea and sunsets, but also the waves crashing on the shore 140 feet below to the south. Speaking of the bluff, one can view rebar stakes that were placed near the edge of the bluff when the home began construction in 2012 and they are still standing. A bluff study was done at the time of construction and is available to give buyers confidence.
Location. Location. Location
Located in Coupeville's Sierra Country Club, this home features unobstructed westward views of the Salish Sea and 365 days of sunsets. Sierra is close to beach access at Libbey Beach, as well as Fort Ebey State Park with it's beaches and miles of hiking and mountain biking. Sierra Country Club has a community pool, clubhouse, and playground area for all to enjoy! Wildlife abounds in this community, from deer to bunnies to soaring bald eagles.
CLICK HERE TO SEE THIS LISTING.
This property is built to last, from its solid construction to its timeless design features. Built in the rain-shadow of Central Whidbey, with proximity to Fort Ebey and Libbey Beach parks and its endless views, this home will delight it's new owner for years to come.
Want to learn more about the advantages of straw bale and stucco walls? CLICK HERE.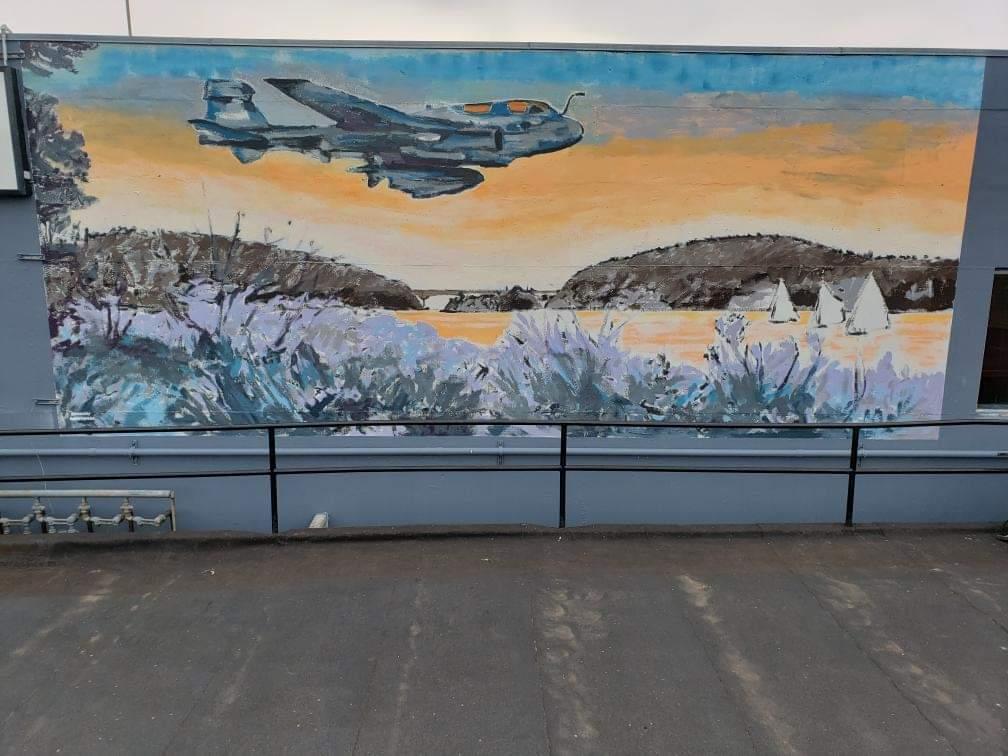 Have you driven down SE Pioneer Street recently? Perhaps the stunning new artwork by Timothy Haslet captured your eye.
Changing Downtown
Over the past five years, programs like the Allgire Project, Oak Harbor Main Street Association commissions, and fire hydrant painting projects have led to an increase in art downtown. For years though, a deteriorating mural from the 70s resided on the exterior wall of Riverside Café in desperate need of revision. Shortly prior to Memorial Day weekend, this beautiful mural of a Prowler passing Deception Pass was revealed in its place. Artist Timothy Haslet says, "This mural relates to my series on Navy Planes."
Welcome Oak Harbor
He wanted to fit a Navy Plane within the context of Deception Pass, with the overall goal of depicting who we are as a community. Timothy wants to send the message "Welcome to Oak Harbor" to the people moving here from all over the country and the world. His goal is to "create something that could be recognizable and identifiable by our diverse community." Historically Haslet's work consisted primarily of landscapes.
Why the change?
A recent article by Kathy Reed in the Whidbey Weekly revealed, that "as he was processing this new direction in his art, conflict over jet noise within the Whidbey community occupied a great deal of his thoughts." A question came to Haslet that he knew he needed to solve, "What would a picture of 'the best of both worlds' look like?" He pondered, "who are we, as a community, and where are we going? Can we create artwork that could be a bridge between the two?" Read the rest of her article here.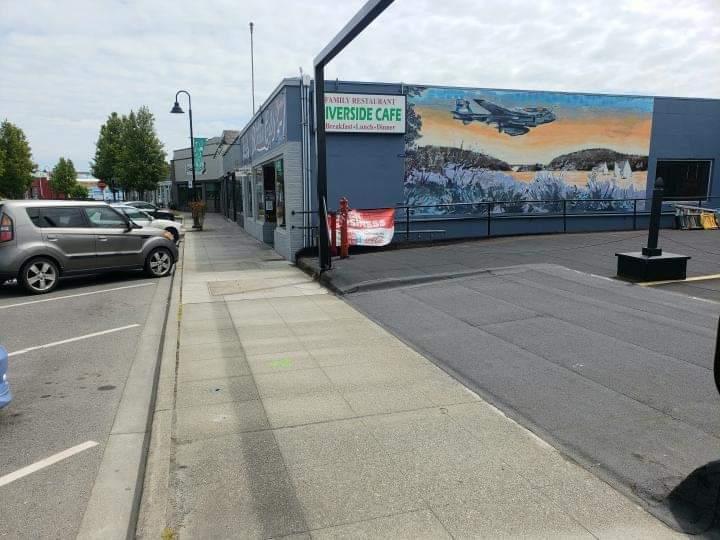 This beautiful masterpiece is his answer to that question for all to enjoy no matter how they arrived on Whidbey Island, whether by road, water, or plane.
What a special tribute to the community.
Timothy says prints of the mural will be available soon. If you would like to see more of Timothy's work, stop by our Oak Harbor Windermere office and peruse his artwork on display. You can also find his work online here.