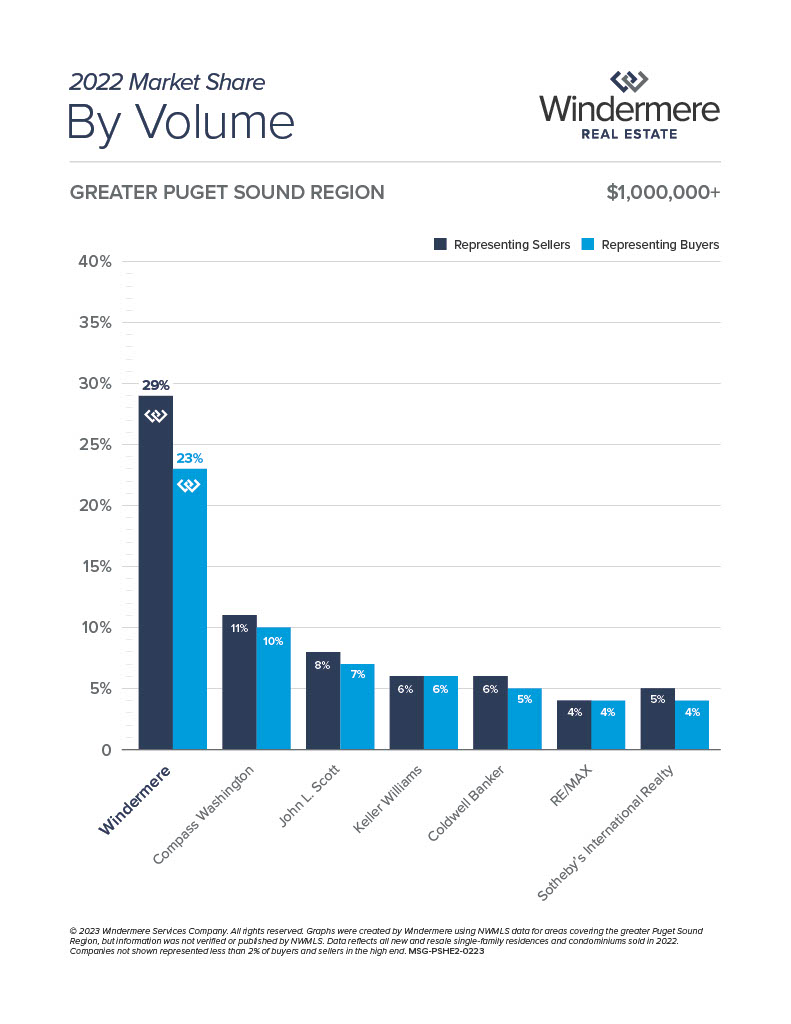 When it comes to the Pacific Northwest's real estate market, the name Windermere stands head and shoulders above the rest. With a longstanding reputation for excellence, this brokerage has been a household name for decades, thanks to its unmatched market share across all price points.
But when it comes to the luxury market, Windermere's reputation really soars. With a keen ear tuned to the needs and desires of their clients and brokers representing the high-end market, Windermere has been able to put in place a series of qualifications, marketing resources, and organizational structures that ensure that their "Premier Properties" receive the exposure and attention they deserve.
Becoming a Windermere Premier Property in a given region is no small feat. Properties must meet certain qualifications and be approved by a local Premier Director, guaranteeing that only the finest, most prestigious homes make the cut. And for those truly exceptional luxury homes that start at a staggering $3 million, Windermere offers the W Collection, a showcase of properties that are not only stunning and unique but also benefit from a separate website and national and international portfolio.
But Windermere's reputation in the high-end market isn't just about its exclusive properties. It's also about the extraordinary level of quality and service that they provide. Windermere's brokers and staff are known for their unparalleled expertise, professionalism, and attention to detail, ensuring that every aspect of the home buying and selling experience is executed with the utmost care and consideration.
In short, Windermere is more than just a real estate brokerage; it's a trusted partner in the luxury home market, providing a level of service and expertise that is simply unmatched in the industry. If you're in the market for a truly exceptional property or looking to sell your luxury home, you won't find a better partner than Windermere.  Connect with a local Windermere broker by clicking here.
If you are interested in becoming a luxury broker on Whidbey Island, email us at KStavros@windermere.com.