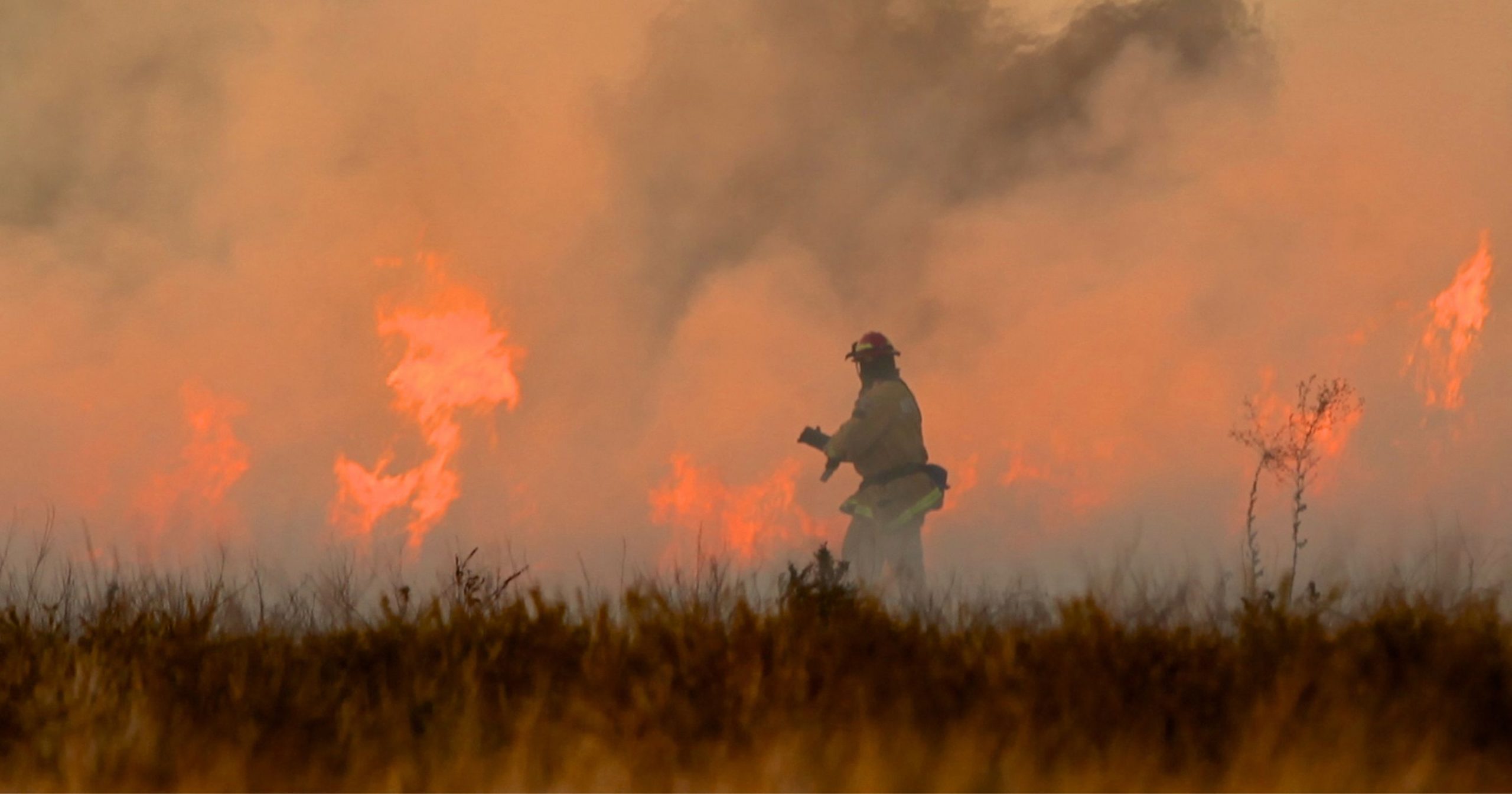 Firefighters, we respect them. We get out of their way when they're racing to a scene. We crowd around their trucks when they're at a fair or a parade. We can tend to think that every firefighter is like every other firefighter, hanging out at a fire station while waiting for a call that demands immediate action. Yes, and no.
But what does firefighting look like on an island? Follow along as we discuss firefighting island style.
Firefighting Island Style
Whidbey is a mix of five fire districts. Three County districts (North, Central, and South), the City of Oak Harbor, and the Navy. 
Oak Harbor is a city with paid firefighters and a place where a lot is going on in a small space. Trucks have to navigate a grid of streets and the traffic on them. Houses are close and that can mean fires are close, too, but so are fire hydrants. There are plenty of stereotypes that can apply. Spotted mascot optional.
In most parts of the country that might be enough, but the island is large enough and long enough that some other solutions are necessary. If the neighborhood is remote enough, they may have some creative solutions to fight fires in the interim after getting to safety and making that call to 911. An easy situation to imagine is a waterfront house that may require a fireboat. It takes time to collect the crew, launch the boat, and power their way to the site – tides, currents, and weather allowing. A lot can happen in the first few minutes of a fire. Any help can be appreciated – and incredibly valuable.
Rural areas also have to guard against brushfires and barn fires. Long roads mean accidents can happen far from the station. Even places that are accessible by a pickup may be too windy and twisty to maneuver in a firetruck, which eventually also has to turn around and get back to the station. Some fires may even be on boats, both in the marina and off-shore.
A Unique Mix
At the other end of the scale is the unique fire district that is the Navy's. Airports have special requirements and tools, and military airports have to handle even more specialized situations because of what their planes can carry. The need for an immediate response is an understatement.
Fortunately, while there are various types of firefighting arrangements, when the need is there they all gather to help each other. City, base, and rural doesn't matter as much as  'where is the fire and how can we help?'
If you haven't heard much about the variety, great! That means the crews are doing what they have to do to stay out of the headlines. In firefighting, boring can be good. Too exciting can be too much. This is firefighting island style.
Firefighting Crews
Whidbey has some other attributes worth remembering. Whidbey is a lot of small-town America wrapped around a city and a base. Most of it has fewer people because it is rural. That also means that firefighting crews can sometimes be understaffed. (Pay attention to the election initiatives to see their current situation.) While rural can be quaint, sometimes the small-town nature that leads to smaller firefighting crews becomes critically apparent. A few places have paid firefighters, but much of the island is served by a few stations with a few paid firefighters who rely heavily on backup volunteers. They have rules to follow, just like the rest of us. (In 2018, another fire department in WA was cited for violating the state's version of OSHA's two-in two-out requirement.) Of course, more paid firefighters mean they need more budget. Not an easy problem. Think about that. A few paid people; and other people who risk their lives for us for free. They deserve greater thanks than they receive. (Please, volunteer!) 
Surprisingly the bulk of their workload comes from medical emergencies. Over 60% of their time is spent with Basic Life Support calls where they work side by side with the paramedics. In some places that is over 80%. They have to be ready for everything: motor vehicle accidents, rescues on land or on water, storm responses, traffic control, power outages, and downed lines. It isn't just about fires and ambulances.
So much for sitting around the firehouse. These people are busy.
How you can help
Of course, there are ways to keep them less busy (and keep costs down). Much of this is variations of the messages we've heard since school: follow safety instructions, keep fresh batteries in smoke detectors, make sure any electrical work is done right, remove trash and other flammables. Some things are even simpler: don't leave burning candles or fire unattended, don't burn during burn bans, handle fireworks legally and safely. Keep fire extinguishers handy and up-to-date.

There are plenty of other precautions, but that's part of being a responsible adult.
How this relates to homeowners on Whidbey
Understanding a place's fire situation is also something to keep in mind when considering buying a house. What is the firefighters' response time? Where's the nearest hydrant or nearest firehouse (is it even staffed)? Is the house marked well enough for a crew to be able to find it in the dark, maybe during a storm? Your insurance company may have some ideas to add to the list. 
If you live in rural Island County some additional services they might offer include: installing high visibility house address numbers; home safety surveys to reduce the risk of harm from fire, accident, or illness; smoke and carbon monoxide detector check; fire inspections for businesses; CPR training; child car seat safety checks.
Chief Helm says "In an emergency, we need to be as efficient as possible, and the partnership between homeowners and the fire department is critical. Maintaining reflective address signs and driveways that fire trucks can navigate down is very important. One of our biggest hurdles is locating the emergency in a hurry, and then navigating a driveway that may or may not be able to handle a 40,000lb, 11-foot tall truck. Many times, the storybook-style narrow wandering lane, sounds peaceful and relaxing, but can pose serious problems if our trucks cannot access your house. Please remember to maintain not only driveways but the surrounding vegetation and hanging branches that will damage a truck the size of ours. Together with your help, we make this Island a safer place to live and work. We are more than happy to visit your driveway and test fit our apparatus, as well as bring you a reflective address sign anytime."
One of the most delightful rural traditions on Whidbey is the annual Santa Mobile where Central Whidbey Fire Department drives around different neighborhoods with Santa Claus on top of one of their Fire Engine for multiple nights in a row in December. They will put out a schedule and a map on their Facebook page in preparation every year. Kids love it! It's also a fundraiser for collecting food and donations for the food pantry in Coupeville.
Fortunately, most folks pay attention to safety. It's part of being a homeowner and a good neighbor. Do enough of those boring but necessary steps, and free up time to relax and enjoy the rest of island life. Just check for burn bans before stoking up a campfire.
If you have additional questions about firefighting island style your reliable Windermere real estate agent can help you get them answered. Don't have an agent? Connect with us here.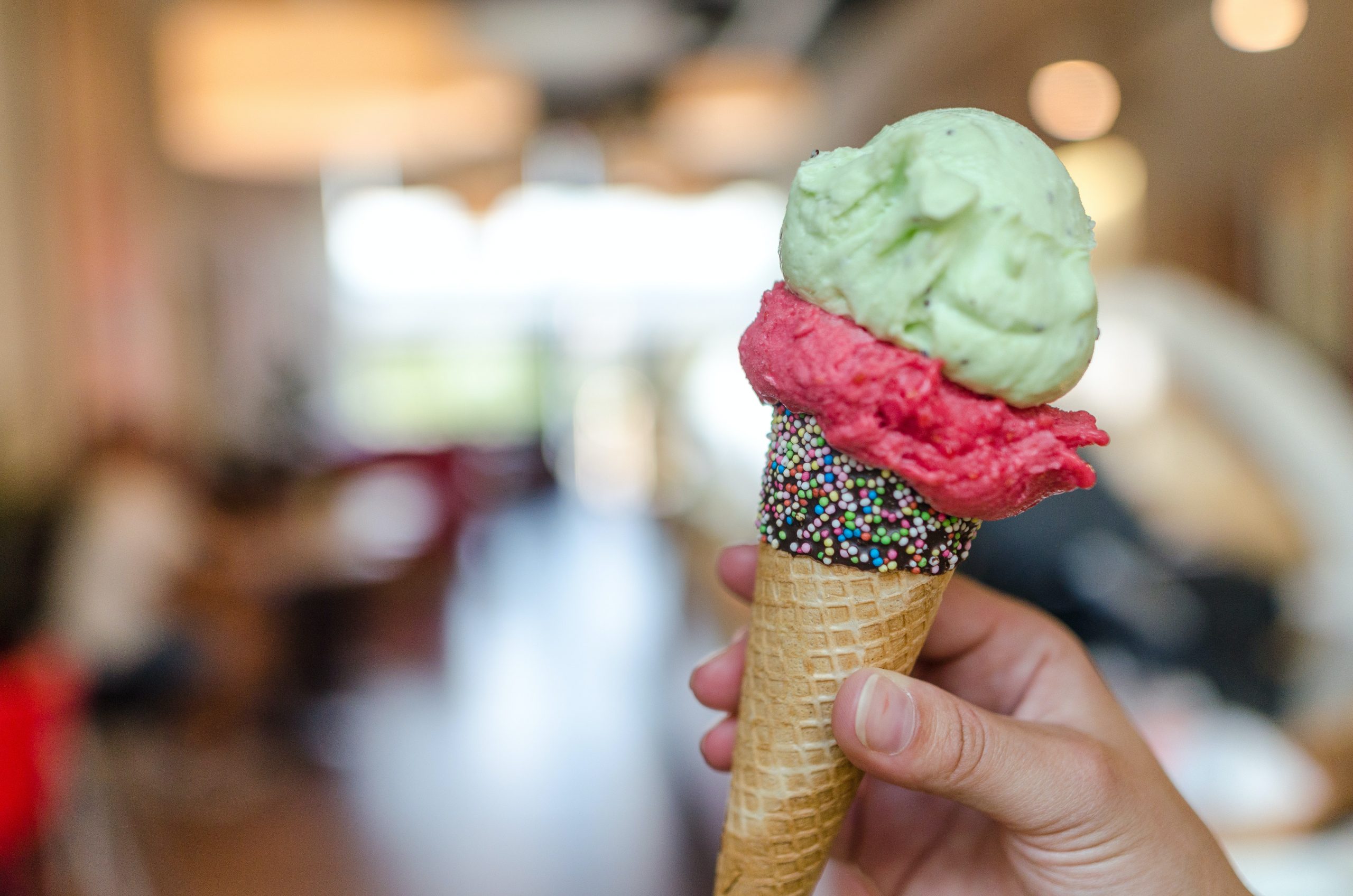 Whidbey Island, is home to some of the best ice cream spots in the region. Whether you are a resident or just visiting for a weekend getaway, add these ice cream shops to your must-try list.
The Whidbey Island Ice Cream Company is located in Freeland and has been open since 2008. Their one goal? "To bring joy to our community through the deliciousness of ice cream." All their ice cream is locally made. Check out their website here before you go.
Find Kapaws in the heart of Coupeville. This ice cream spot is only open during the sunny times of the year. Tour the town of Coupeville and stop by this ice cream shop for anything from single-scoops, waffle cones, and cake cones! Bring the eager kids who love combining all the different flavors – a must-stop spring/summer ice cream location. Check out their Facebook here before you go!
The Farm Stand ice cream on Whidbey Island is a locally made treat using the freshest ingredients from the surrounding area. With a variety of flavors to choose from, each scoop is a unique and delicious experience. Enjoyed at the Farm Stand or taken to go, this ice cream accurately represents Whidbey Island's bountiful offerings. Learn more about the Farm Stand here before you head out.
Whidbey Farm & Market ice cream is made with the freshest, locally sourced ingredients to provide the best possible flavor and quality. With a wide range of flavors, they are dedicated to creating a memorable experience with every scoop. Whether enjoyed at the farm or taken to go, Whidbey Farm & Market ice cream is a treat like no other. Check out their website here.
Grab a cone from this unique dedicated candy store on pioneer street in Oak Harbor  while you walk the strip and browse the other local shops downtown. Check out their website here.
No matter which ice cream spot you choose, you're sure to find a delicious treat on Whidbey Island. These ice cream shops are the perfect way to cool off on a hot summer day and experience a fun outing with friends and family. Share your adventures with us at @windermere_whidbey_Island on Instagram.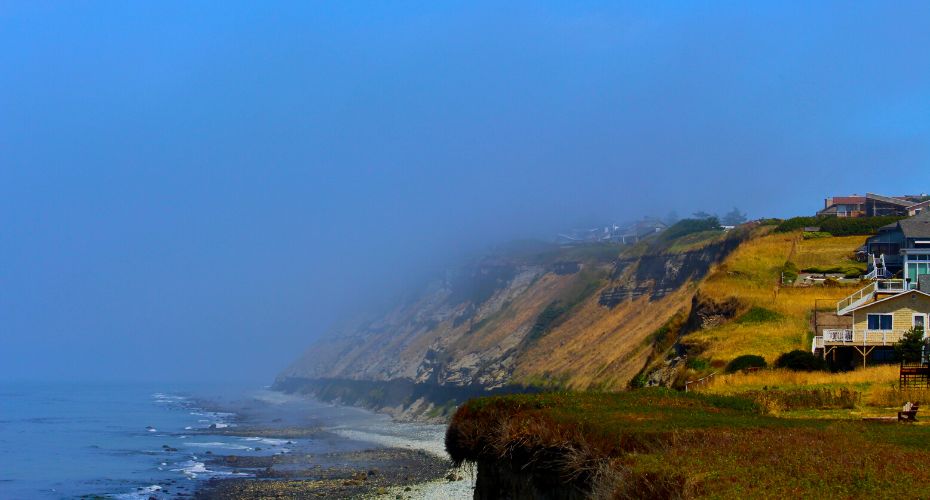 Whidbey Island is a beautiful and picturesque destination located in the Puget Sound, just a short ferry ride from Seattle. With its stunning natural beauty, rich cultural heritage, and abundance of outdoor activities, it's no wonder that Whidbey Island is a popular destination for travelers and residents alike. In this blog, we will explore the top 10 best things about Whidbey Island, from its scenic beauty to its thriving arts and culture scene.
Top 10 Best Things About Whidbey Island
Scenic beauty: Whidbey Island is known for its breathtaking views of the Puget Sound and the Olympic Mountains. Whether you are driving along the winding roads or hiking through the forests, you will be treated to stunning vistas at every turn.
Outdoor activities: With its numerous parks, trails, and beaches, Whidbey Island is a paradise for outdoor enthusiasts. Whether you are into hiking, biking, kayaking, or just soaking up the sun on the beach, there is something for everyone on this beautiful island. One of our favorites is Ebey's Landing National Historic Reserve  in Coupeville.
Small-town charm: Despite its proximity to Seattle, Whidbey Island has a laid-back, small-town feel that is perfect for those who want to escape the hustle and bustle of the city. The island's charming towns and villages offer a variety of local shops, restaurants, and breweries that are worth exploring.
Local produce and seafood: Whidbey Island is known for its rich agricultural heritage, and the island is home to a number of farms that produce fresh, locally grown produce. The island is also home to a thriving seafood industry, with local fishermen bringing in a variety of fresh, locally caught seafood. Seabolts comes highly recommended.
Wineries and breweries: Whidbey Island is home to a number of wineries and breweries that offer tastings and tours. These local businesses offer a chance to sample some of the best wines and beers produced on the island.
Arts and culture: Whidbey Island is home to a thriving arts scene, with numerous galleries, theaters, and music venues that offer a variety of performances and exhibitions throughout the year. The island is also home to a number of festivals and events that celebrate the island's rich cultural heritage.
Accommodations: Whether you are looking for a luxury resort or a cozy bed and breakfast, Whidbey Island has a wide range of accommodations to choose from. The island's many hotels, inns, and vacation rentals offer a variety of options for travelers of all budgets and preferences.
Dining: With its abundance of locally grown produce and seafood, it is no surprise that Whidbey Island is home to some excellent restaurants. From seafood shacks to fine dining establishments like Frasers Gourmet Hideaway or China City, the island has something for every taste and budget.
History and heritage: Whidbey Island has a rich history and cultural heritage that is worth exploring. The island is home to a number of historic sites, including Fort Casey State Park, which offers a glimpse into the island's military past.
Accessibility: Despite its rural location, Whidbey Island is easily accessible from Seattle and other major cities in the region. The island is just a short ferry ride away, making it a perfect getaway for those looking to escape the city for a few days.
Whidbey Island is a truly special place that has something for everyone. From its breathtaking views and outdoor activities to its charming small towns and delicious local cuisine, there's no shortage of things to see and do on this beautiful island. Whether you are planning a weekend getaway or a longer vacation, Whidbey Island is the perfect destination for those who love nature, culture, and a slower pace of life.
If you are thinking about moving to Whidbey or just have questions about the area please do not hesitate to connect with us here.
View this post on Instagram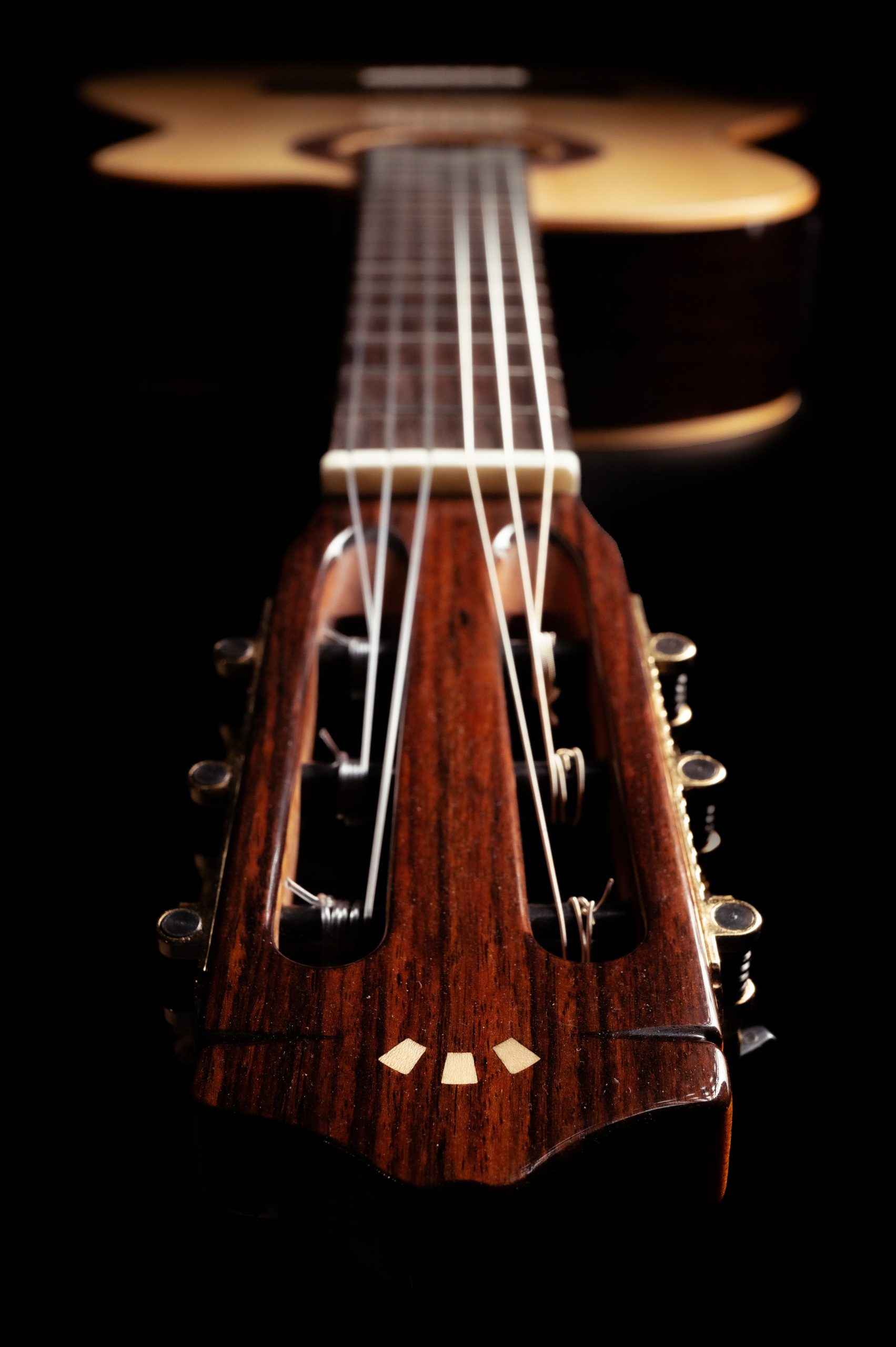 This Whidbey Island local band spent the pandemic perfecting their most recent album. They say they dipped their toes into "rootsy blues and gritty true stories" meant to rock your soul and make you want to dance. Head on over to Windjammer Park in Oak Harbor to celebrate the closing night of the Sounds of Summer Concert series with this soulful group.
You may have previously seen them at places like Ott and Murphy Winery, the port of South Whidbey Harbor at Langley, Oak Harbor Music Festival, Bayview Corner, Port Townsend Brewing Company, Fraser's Gourmet Hideaway, Blooms Winery Tasting Room, and more.
The band features a lead vocalist, percussion, and accordion by Jaine Cribbs, acoustic and electric guitars and slide by Joe Reggiatore, drums, percussion and backing voice by Kevin Holden, and bass, upright bass, hand drums, and banjo by Dave Willis. Learn more about them here. 
Ready to Rock Your Soul:
Mark your calendars to join us during the month of August at Windjammer Park in Oak Harbor for our summer concert series featuring a new act every Wednesday evening for the first four Wednesdays. In addition to Janie Cribbs and the T.rust Band on August 24 you can catch Whidbey's Saratoga Orchestra with featured guests The Gothard Sisters (Aug 3), Zan Fiskum (Aug 10), and The Chris Eger Band( Aug 17). Presented by the Oak Harbor Music Festival in partnership with Windermere Real Estate Whidbey Island. For more information about dates and times click here.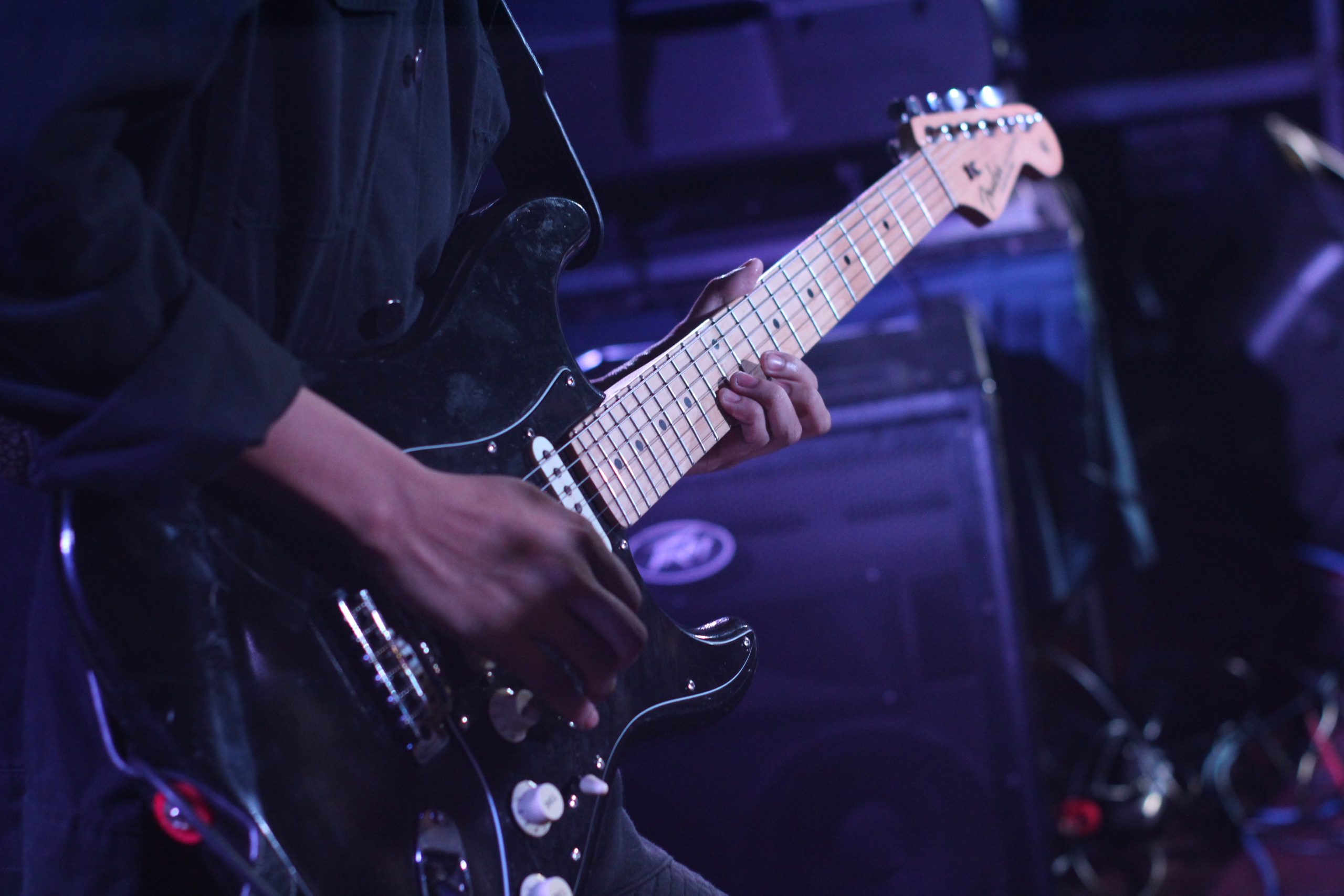 This year, Windermere Whidbey Island partnered with the Oak Harbor Music Festival to bring you four weeks of fantastic music to lead into the eagerly awaited music festival weekend.
On Wednesday, August 17th The Chris Eger Band will be taking the stage at Windjammer Park in Oak Harbor. You can learn more about the event here.
It is likely that you have seen this high-energy band perform at places before like The Beach at Birch Bay, La Conner's Gilkey Square, Mount Vernon River Walk, Birdsview Diner, Tulalip Casino, and more.
If you aren't familiar, this crowd-pleasing band always puts on a show you won't want to miss. They say the band has a "fresh take on vintage, guitar music for the 21st century".
What some may not know:
When longtime guitar- hero, and Nashville recording artist, Eric Heatherly reached out to Eger he accepted. Together they, "…crafted an album that demands attention" and we bet you don't want to miss out!
To learn more about The Chris Eger Band click here.
Mark your calendars to join us during the month of August at Windjammer Park in Oak Harbor for our summer concert series featuring a new act every Wednesday evening for the first four Wednesdays. In addition to Chris Eger Band (Aug 17) you can catch Whidbey's Saratoga Orchestra with featured guests The Gothard Sisters (Aug 3), Zan Fiskum (Aug 10), and Janie Cribbs and the T.rust Band (Aug 24). Presented by the Oak Harbor Music Festival in partnership with Windermere Real Estate Whidbey Island. For more information about dates and times click here.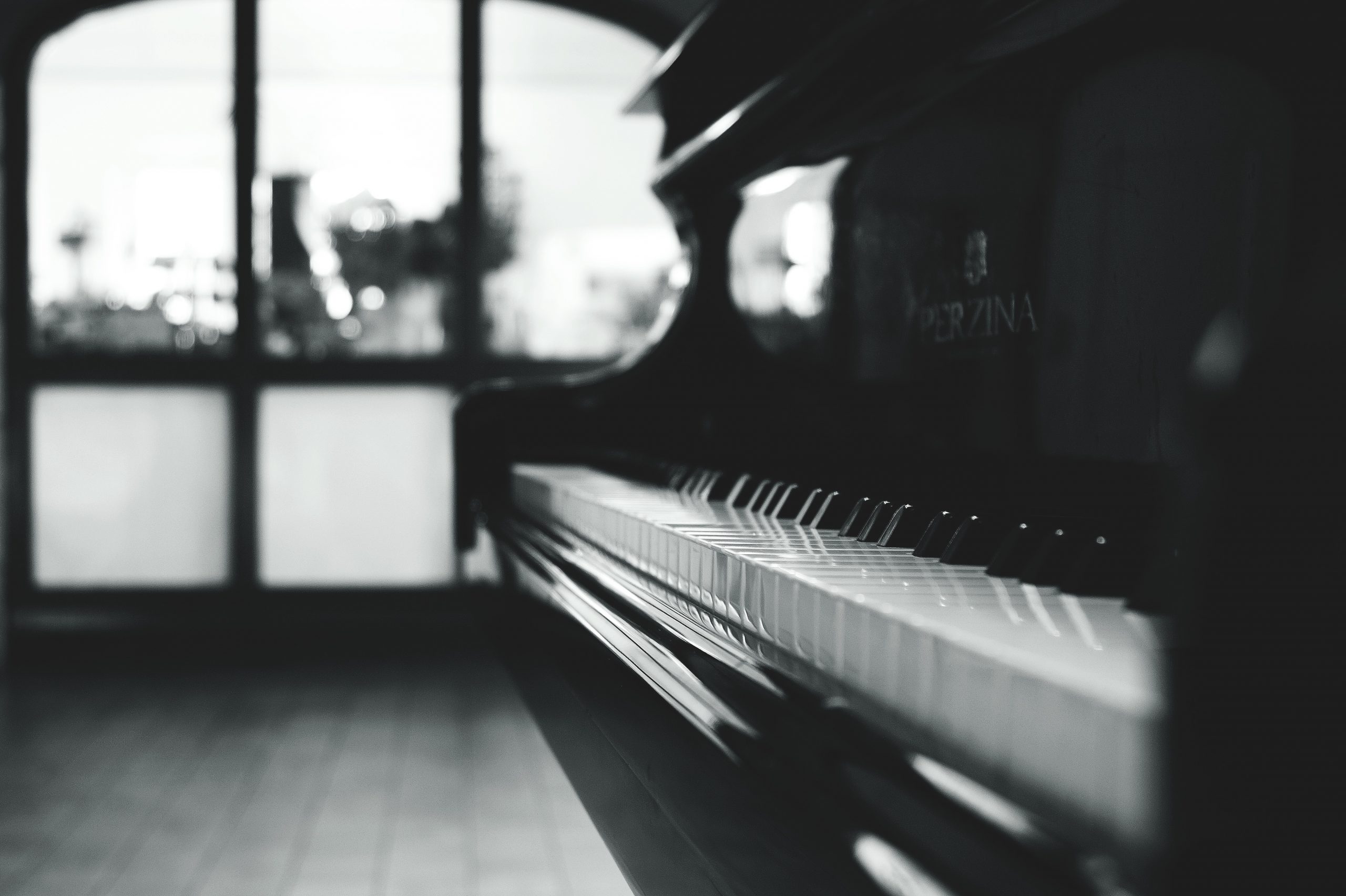 "Maple Valley raised singer/songwriter Zan Fiskum uses her haunting and beautifully controlled singing to craft ethereal and brooding folk/pop songs."
If that quote alone doesn't make you want to get up and listen, I don't know what will.
Like many of us, Zan grew up in the PNW. Her family volunteered at a diner theater called Auburn Avenue. Like most children, she remembers playing make-believe, except she was playing among the red velvet seats of the auditorium while her family prepared for their performances. When Zan followed suit and took to the stage she was a natural.
"At the age of 12 Zan broke away from the molds of her classical music training and experimented with enmeshing forthright lyrics, cinematic melodies and explosive synth sounds into her songwriting. She went on to release her first 6 singles and achieved over 2 million streams on Spotify alone."
She found herself and began sharing her unique gift with the world.
"Just 2 years later, Zan made her national debut on NBC's The Voice as a top 9 finalist and received recognition for her dynamic performing and voice from Billboard magazine, Maggie Rogers, Camila Cabello and the Indigo Girls."
You might recognize her by her debut album "Sleeping Problems." To learn more about Zan click here.
She recently has been performing in iconic Seattle venues such as The Moore Theater, The Triple Door, Sasquatch, and more. We are lucky enough to be welcoming her here to Whidbey Island Wednesday, August 10 as part of the Sounds of Summer Concert Series put on by the Oak Harbor Music Festival and Windermere Real Estate Whidbey Island. Mark your calendars every Wednesday evening in August for the first four Wednesdays. In addition to Zan Fiskum on August 10 you can catch Whidbey's Saratoga Orchestra with featured guests The Gothard Sisters (Aug 3), The Chris Eger Band( Aug 17), and Janie Cribbs and the T.rust Band on (Aug 24). To learn more about the event and others like it click here.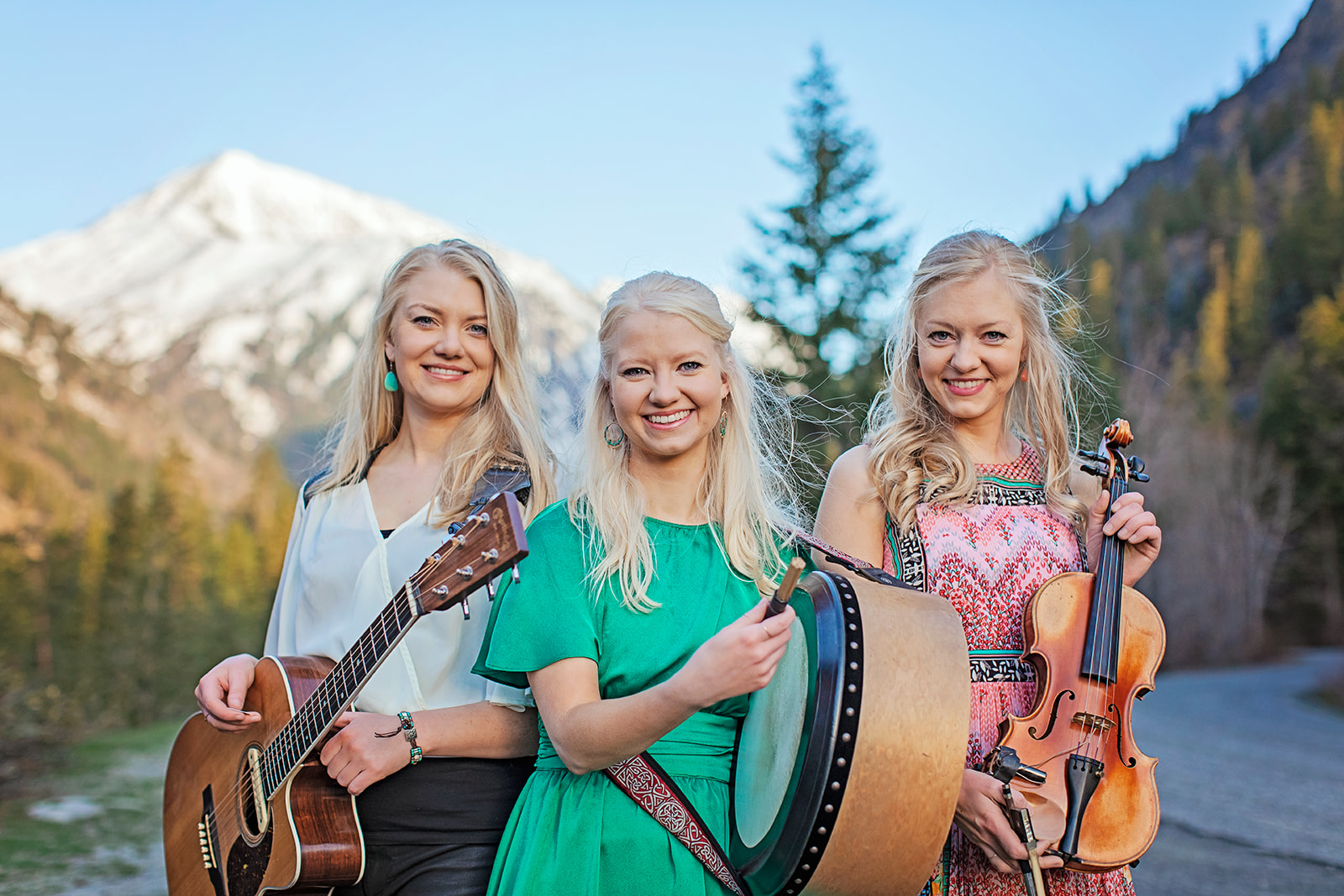 Whidbey's Saratoga Orchestra with featured guests The Gothard Sisters are coming to Oak Harbor, Washington August 3rd.
About Whidbey's Saratoga Orchestra:
In 2007, Legh W. Burns, Music Director Emeritus, created a concert series that performed throughout Whidbey Island regularly. In 2015 Anna Edwards began leading the orchestra as Music Director and has generated national attention for innovative programming, "especially championing women composers". This summer The Whidbey's Saratoga Orchestra has paired with The Gothard Sisters to create an experience you will not want to miss right here on Whidbey!
About The Gothard Sisters:
The Gothard Sisters play contemporary Celtic folk music creating a beautiful musical experience using violin, acoustic guitar, mandolin, bodhran, djembe, whistle, and vocal harmonies. They have performed in venues across the United States such as the Kennedy Center's Millennium Stage in Washington DC, the Disney Cruise line in Europe, and a 20-city concert tour of Japan in 2019.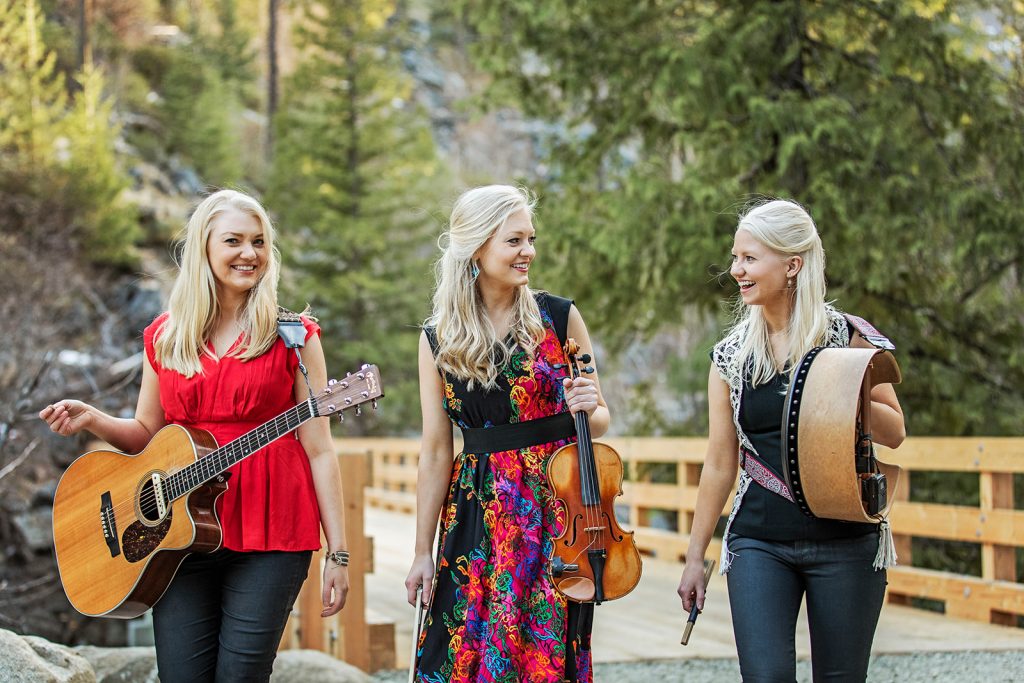 Photography by: Ruth H. Photography
To learn more about Whidbey's Saratoga Orchestra click here.
To learn more about The Gothard Sisters click here.
Mark your calendars to join us during the month of August at Windjammer Park in Oak Harbor for our summer concert series featuring a new act every Wednesday evening for the first four Wednesdays. In addition to Whidbey's Saratoga Orchestra with featured guests The Gothard Sisters (Aug 3) you can catch Zan Fiskum (Aug 10), The Chris Eger Band( Aug 17), and Janie Cribbs and the T.rust Band (Aug 24). Presented by the Oak Harbor Music Festival in partnership with Windermere Real Estate Whidbey Island. For more information about dates and times click here.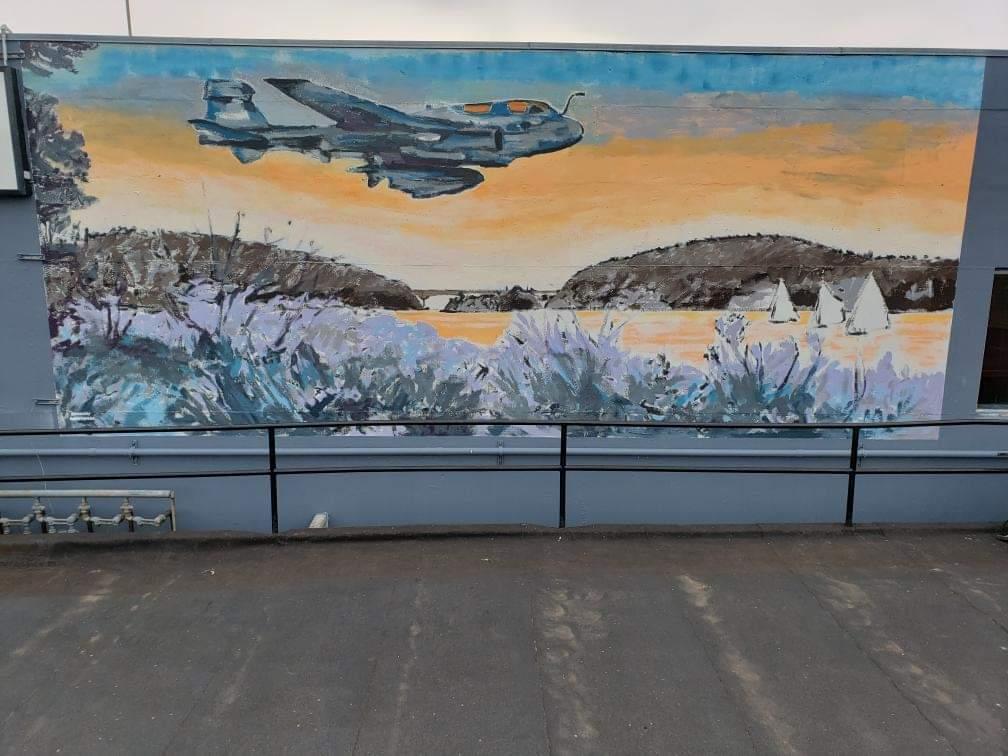 Have you driven down SE Pioneer Street recently? Perhaps the stunning new artwork by Timothy Haslet captured your eye.
Changing Downtown
Over the past five years, programs like the Allgire Project, Oak Harbor Main Street Association commissions, and fire hydrant painting projects have led to an increase in art downtown. For years though, a deteriorating mural from the 70s resided on the exterior wall of Riverside Café in desperate need of revision. Shortly prior to Memorial Day weekend, this beautiful mural of a Prowler passing Deception Pass was revealed in its place. Artist Timothy Haslet says, "This mural relates to my series on Navy Planes."
Welcome Oak Harbor
He wanted to fit a Navy Plane within the context of Deception Pass, with the overall goal of depicting who we are as a community. Timothy wants to send the message "Welcome to Oak Harbor" to the people moving here from all over the country and the world. His goal is to "create something that could be recognizable and identifiable by our diverse community." Historically Haslet's work consisted primarily of landscapes.
Why the change?
A recent article by Kathy Reed in the Whidbey Weekly revealed, that "as he was processing this new direction in his art, conflict over jet noise within the Whidbey community occupied a great deal of his thoughts." A question came to Haslet that he knew he needed to solve, "What would a picture of 'the best of both worlds' look like?" He pondered, "who are we, as a community, and where are we going? Can we create artwork that could be a bridge between the two?" Read the rest of her article here.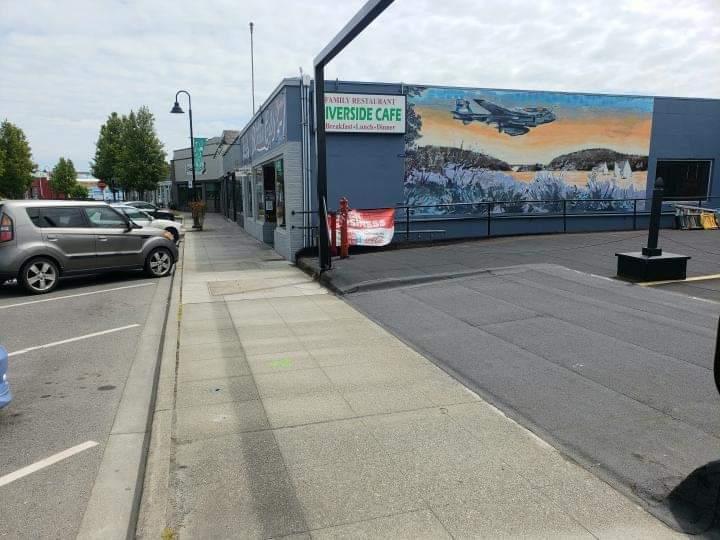 This beautiful masterpiece is his answer to that question for all to enjoy no matter how they arrived on Whidbey Island, whether by road, water, or plane.
What a special tribute to the community.
Timothy says prints of the mural will be available soon. If you would like to see more of Timothy's work, stop by our Oak Harbor Windermere office and peruse his artwork on display. You can also find his work online here.
View this post on Instagram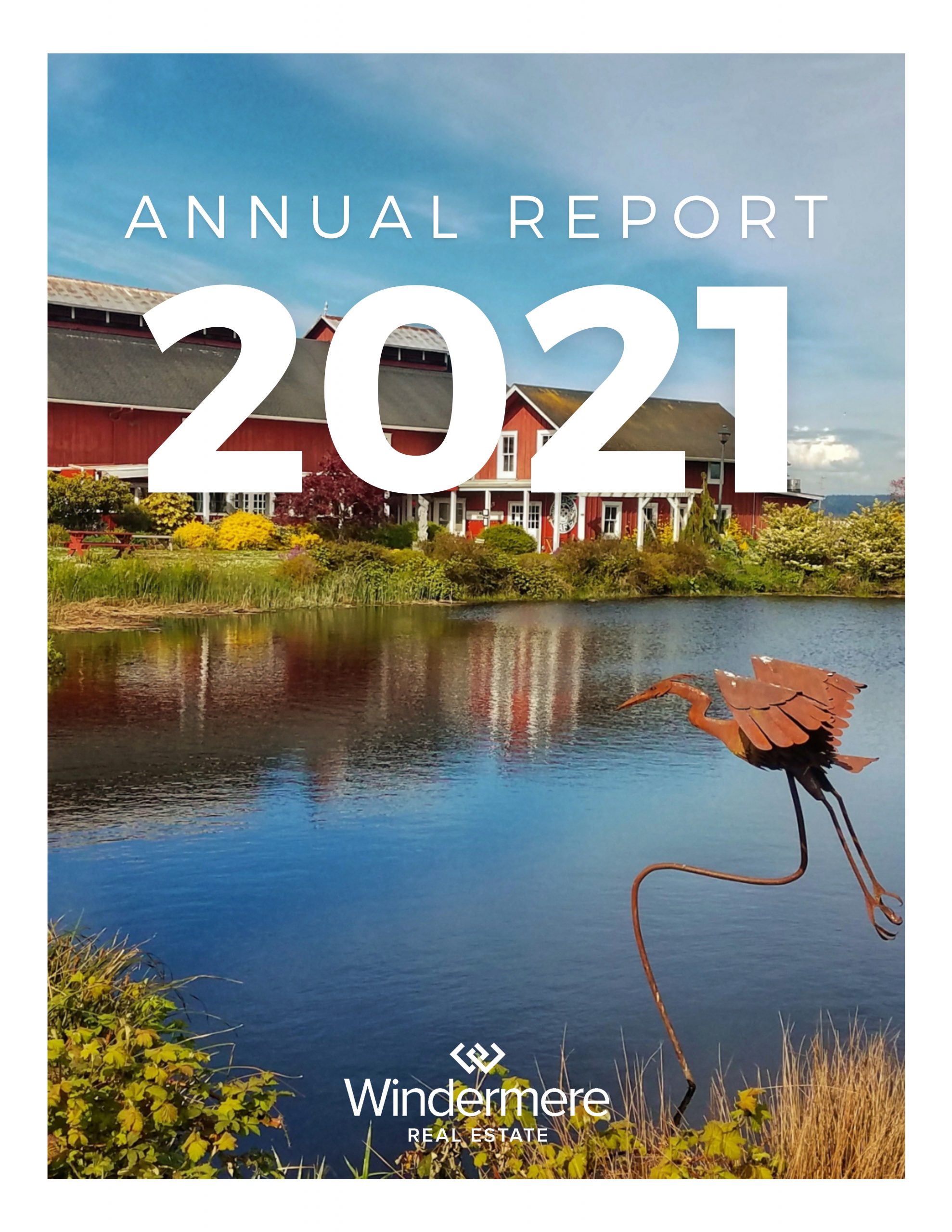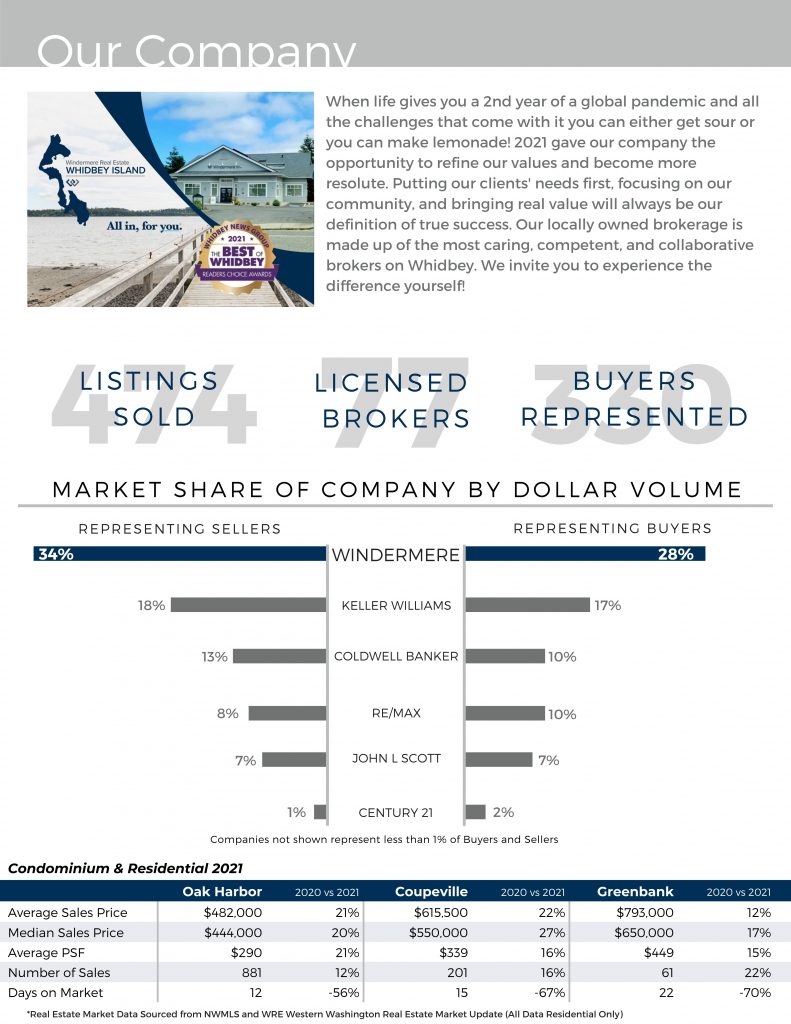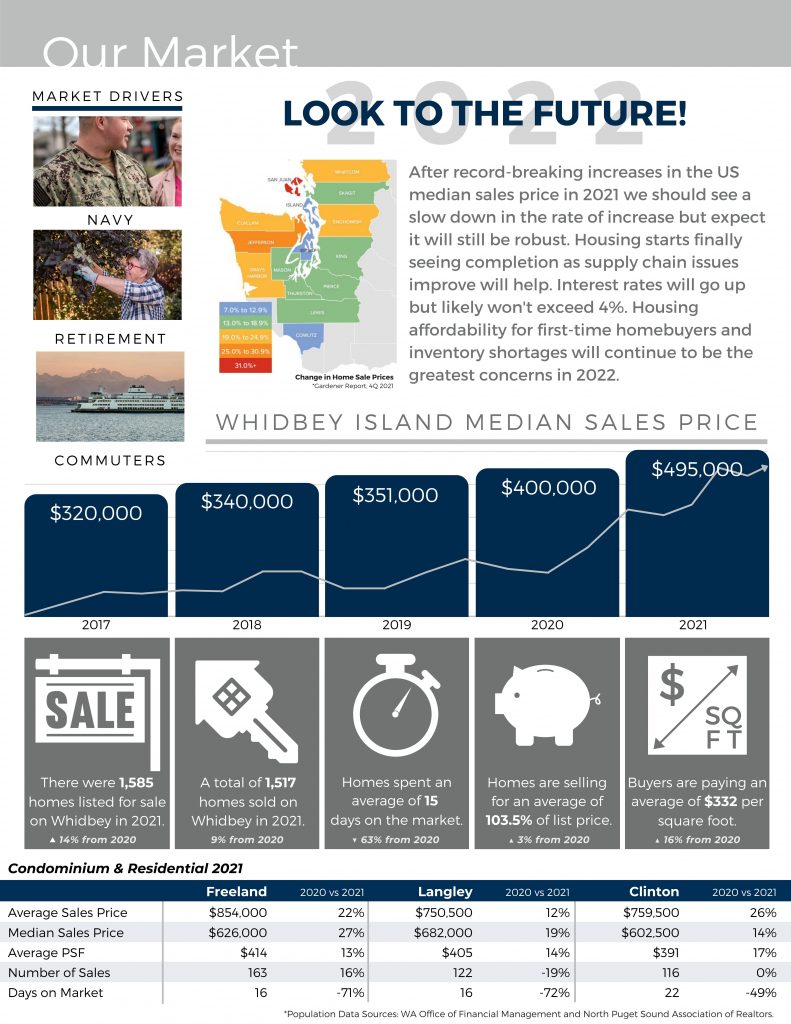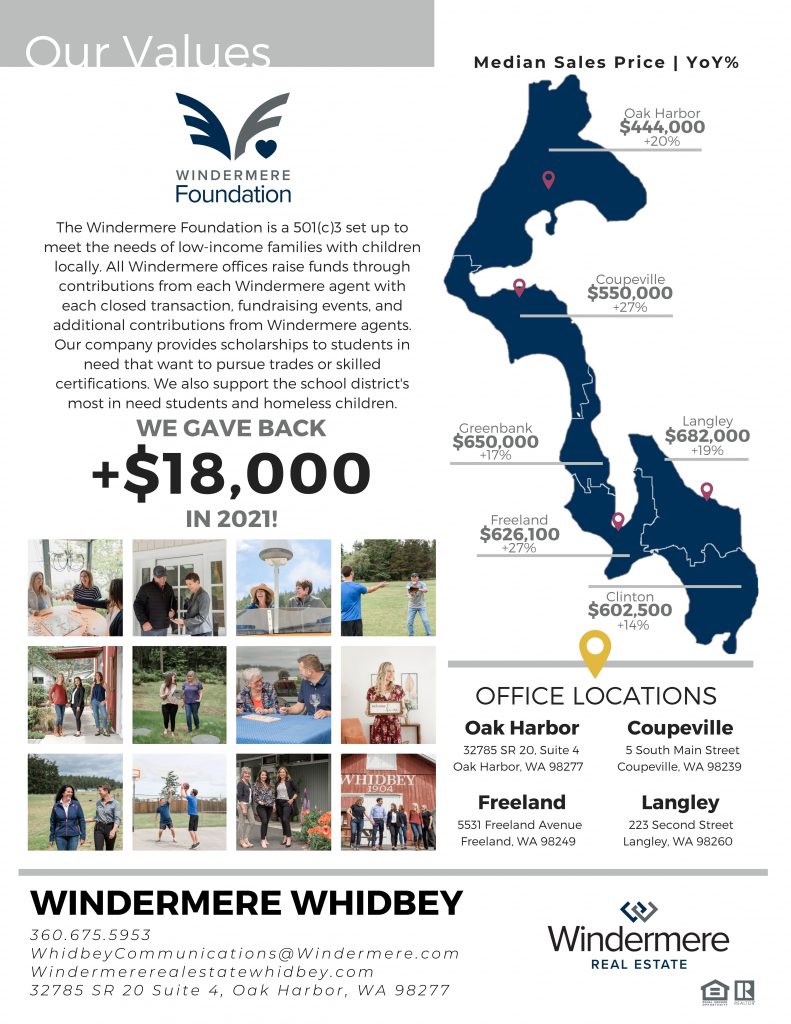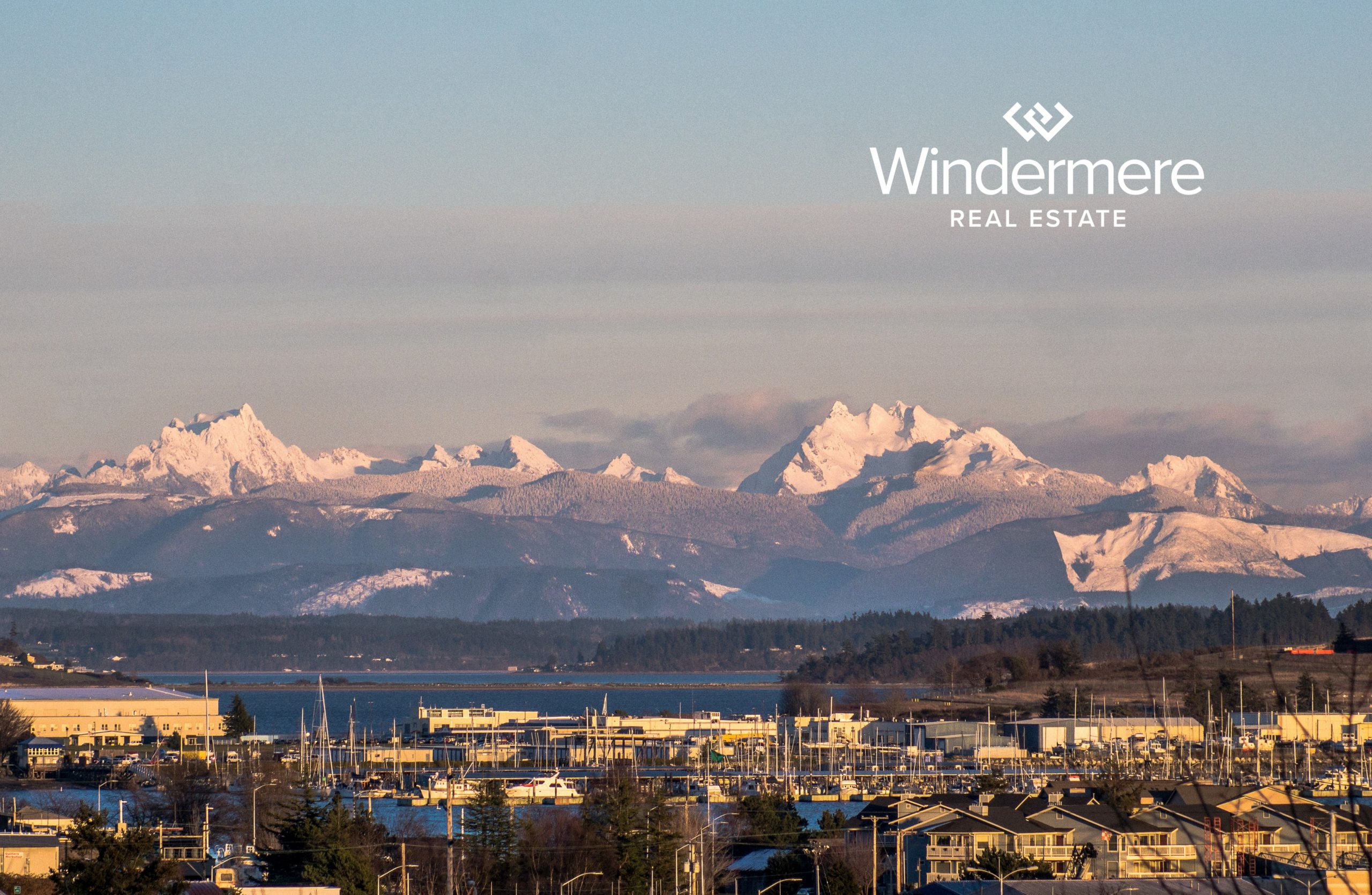 In this amazing shot by Willie Shaw at Team Shaw Photography, you can see the actual harbor of Oak Harbor, the marina, Maylor Point with its iconic white radar dome, the spit to Polnell Point, and the snow-covered Cascade Mountains. Phenomenal views like this one can be seen while driving all over Whidbey Island. Winter makes these vistas even more stunning by providing clear air and snow-capped mountains in every direction. This is just one of the reasons a drive down the length of Whidbey is designated as an official scenic byway called the "Whidbey Scenic Isle Way".