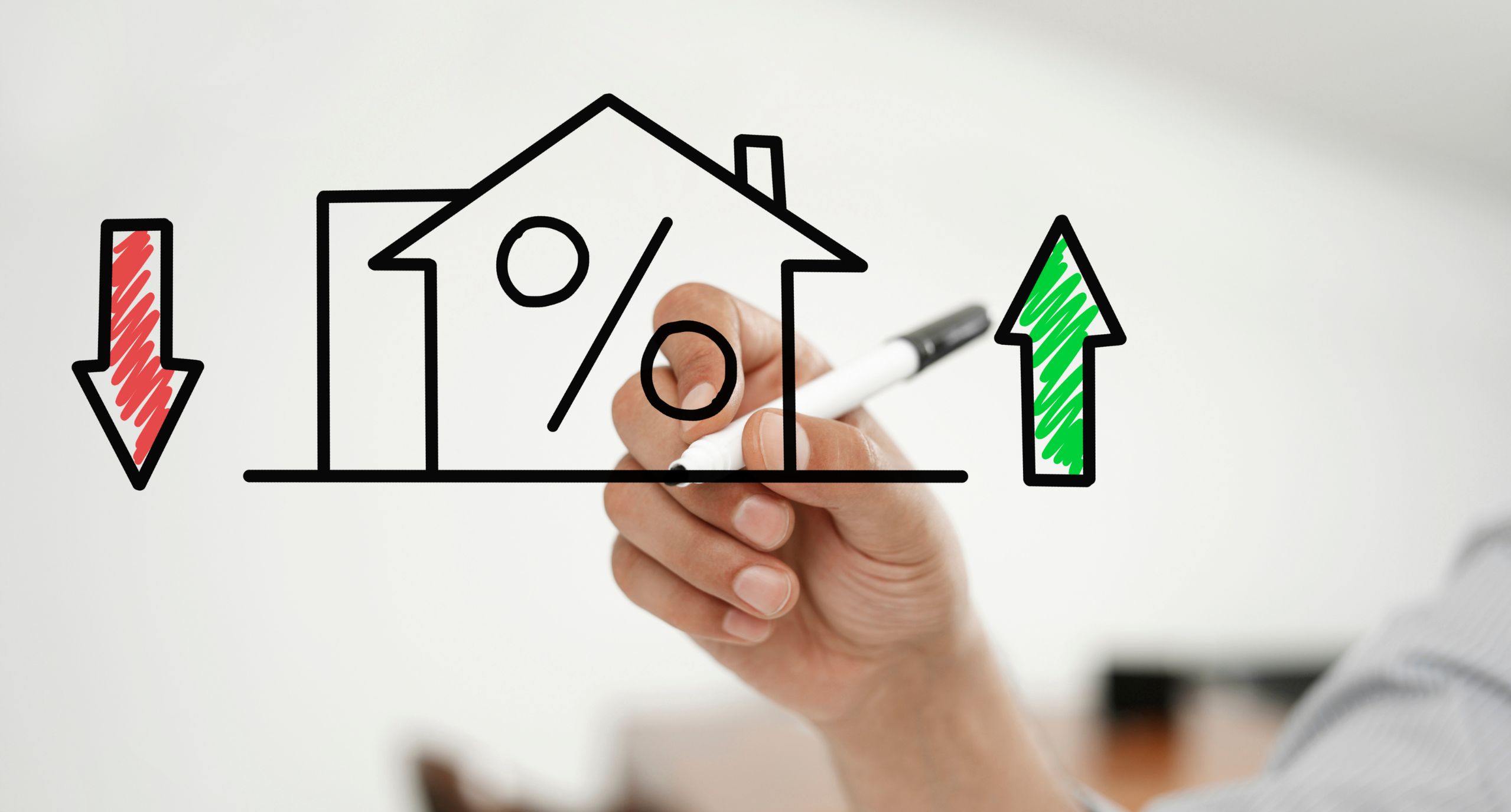 Mortgage rates rise and fall in response to varying inflation. If 7% was too high for you, it is likely now a better time to connect with your lender to see if the current rates better align with your monthly housing allowance goals, as mortgage rates have begun to decline. Keeping an eye on inflation will offer you a strong indicator to where mortgage rates will go.
While there is no comparison to the rates offered at the beginning of 2022 there is hope that they will ease a bit from the dramatic climb.
Buyers Purchasing Power
If you are considering buying, this decline in mortgage rates means an increase in your purchasing power. For example, let's assume you want to buy a $400,000 home with a monthly payment between $2,500 and $2,600. Consider the chart below to see how your purchasing power changes as mortgage rates move up and down. The red demonstrates payments above your desired threshold while the green represents payments within and below your desired price range.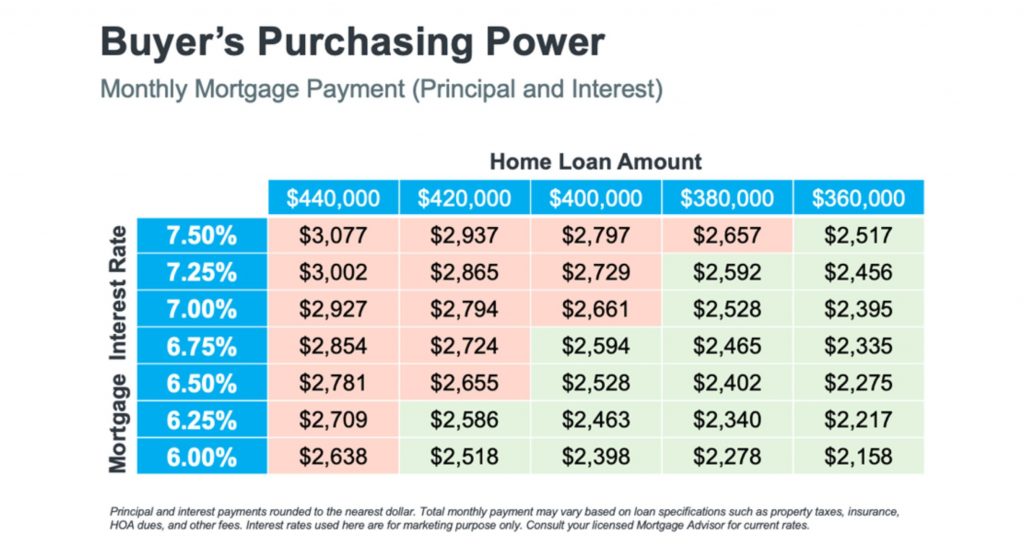 This is a small example of how a little quarter-point change in mortgage rates can significantly impact your monthly mortgage payment. It is of the utmost importance to work with a trusted real estate professional and lender who follow the market and understand the projected mortgage rates for the days, months, and year ahead,
If you are considering buying and do not have a trusted real estate broker already on your side, connect with us and we will pair you with a broker that will meet your needs.