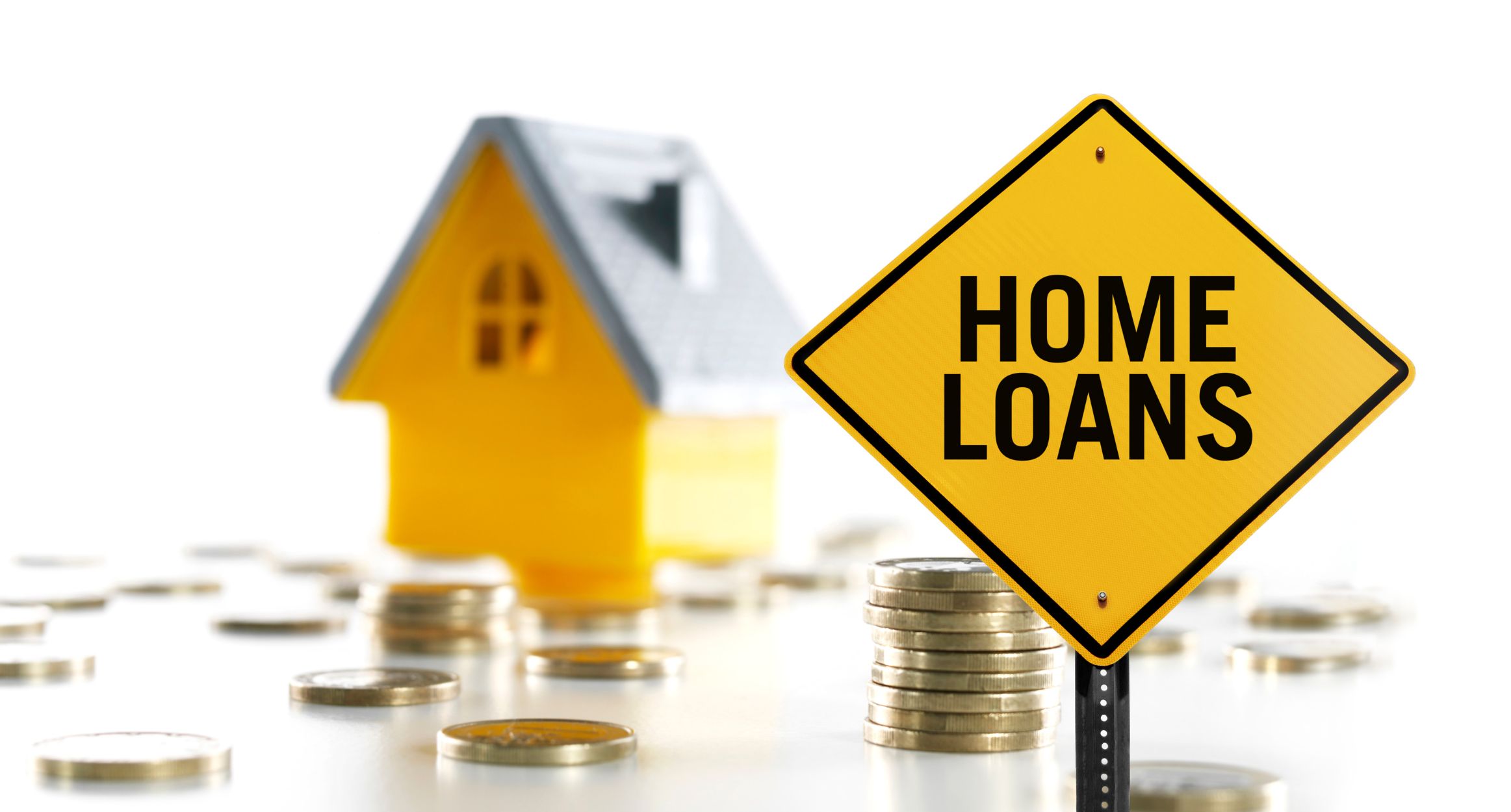 Are you nervous about getting approved for a home loan?
Don't be! Staying informed about what to expect and what you should and should not do will help ease some of that worry. We are here to help you.  Follow these simple DOs and DON'Ts and they will help you avoid hiccups during the approval of your home loan.
Dos:
Continue to your current rent or mortgage payments on time.
Stay up to date on all existing accounts (even if you are paying them off).
Continue to work for your same employer.
Continue to use the same insurance company.
Continue living at your current residence.
Continue to use your credit cards as normal.
Call your trusted lender if you have any questions.
Don'ts:
Make any major purchases like cars, boats, furniture, jewelry ect.
Apply for a new line of credit (credit card or loan) even if you are pre-approved.
Open a new credit card.
Transfer any balances from one account to another.
Pay off any collections or accounts without first checking with your trusted lender.
Close any credit card accounts.
Change bank accounts or banks.
Max out or overcharge your current credit cards.
Consolidate your debts into fewer accounts.
Take out a new loan.
Start any home improvement projects.
Finance any elective medical procedures.
Open new cell phone accounts.
Create a new fitness membership at a gym or club.
If you run into any unique situation that leaves you questioning whether you should proceed it is in your best interest to connect with your lender and ask before you make any decisions. Your lender can help you determine what is right for you in your unique situation to achieve your financial goals.
If you do not have a lender of your own or would like to discuss buying or selling a home, please do not hesitate to connect with us so that we can help you.
Email us at WhidbeyCommunications@windermere.com or call us at 360.675.5953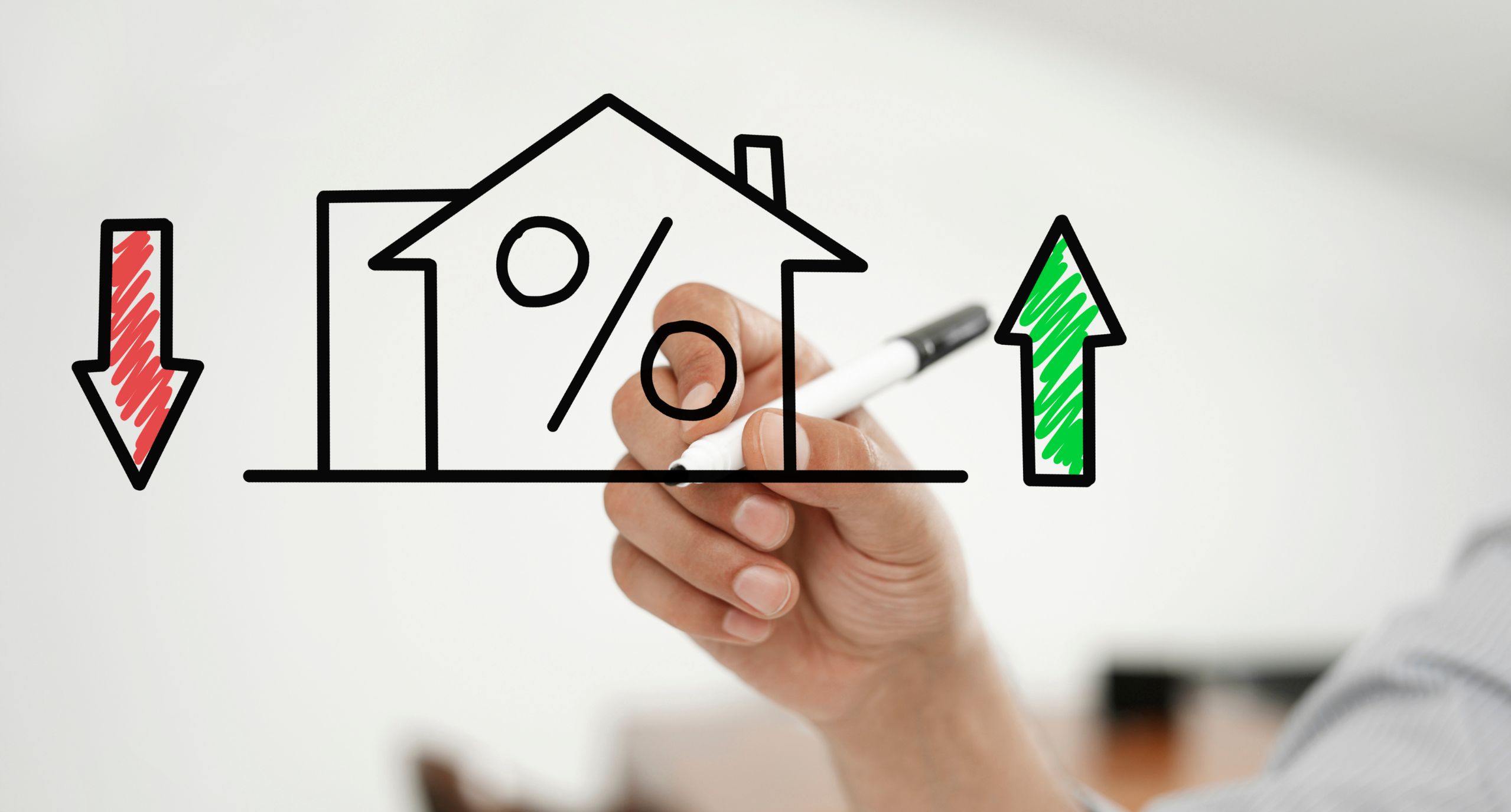 Mortgage rates rise and fall in response to varying inflation. If 7% was too high for you, it is likely now a better time to connect with your lender to see if the current rates better align with your monthly housing allowance goals, as mortgage rates have begun to decline. Keeping an eye on inflation will offer you a strong indicator to where mortgage rates will go.
While there is no comparison to the rates offered at the beginning of 2022 there is hope that they will ease a bit from the dramatic climb.
Buyers Purchasing Power
If you are considering buying, this decline in mortgage rates means an increase in your purchasing power. For example, let's assume you want to buy a $400,000 home with a monthly payment between $2,500 and $2,600. Consider the chart below to see how your purchasing power changes as mortgage rates move up and down. The red demonstrates payments above your desired threshold while the green represents payments within and below your desired price range.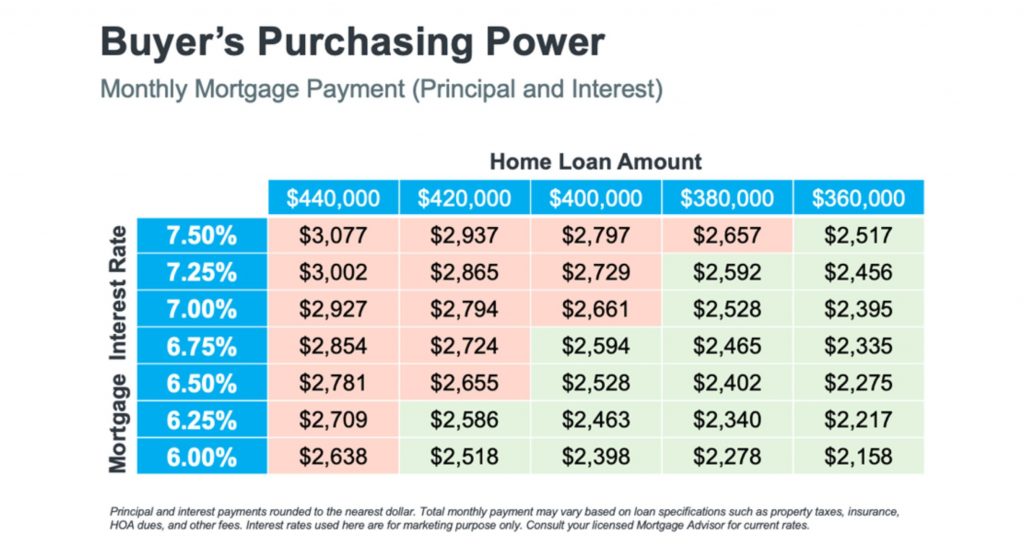 This is a small example of how a little quarter-point change in mortgage rates can significantly impact your monthly mortgage payment. It is of the utmost importance to work with a trusted real estate professional and lender who follow the market and understand the projected mortgage rates for the days, months, and year ahead,
If you are considering buying and do not have a trusted real estate broker already on your side, connect with us and we will pair you with a broker that will meet your needs.