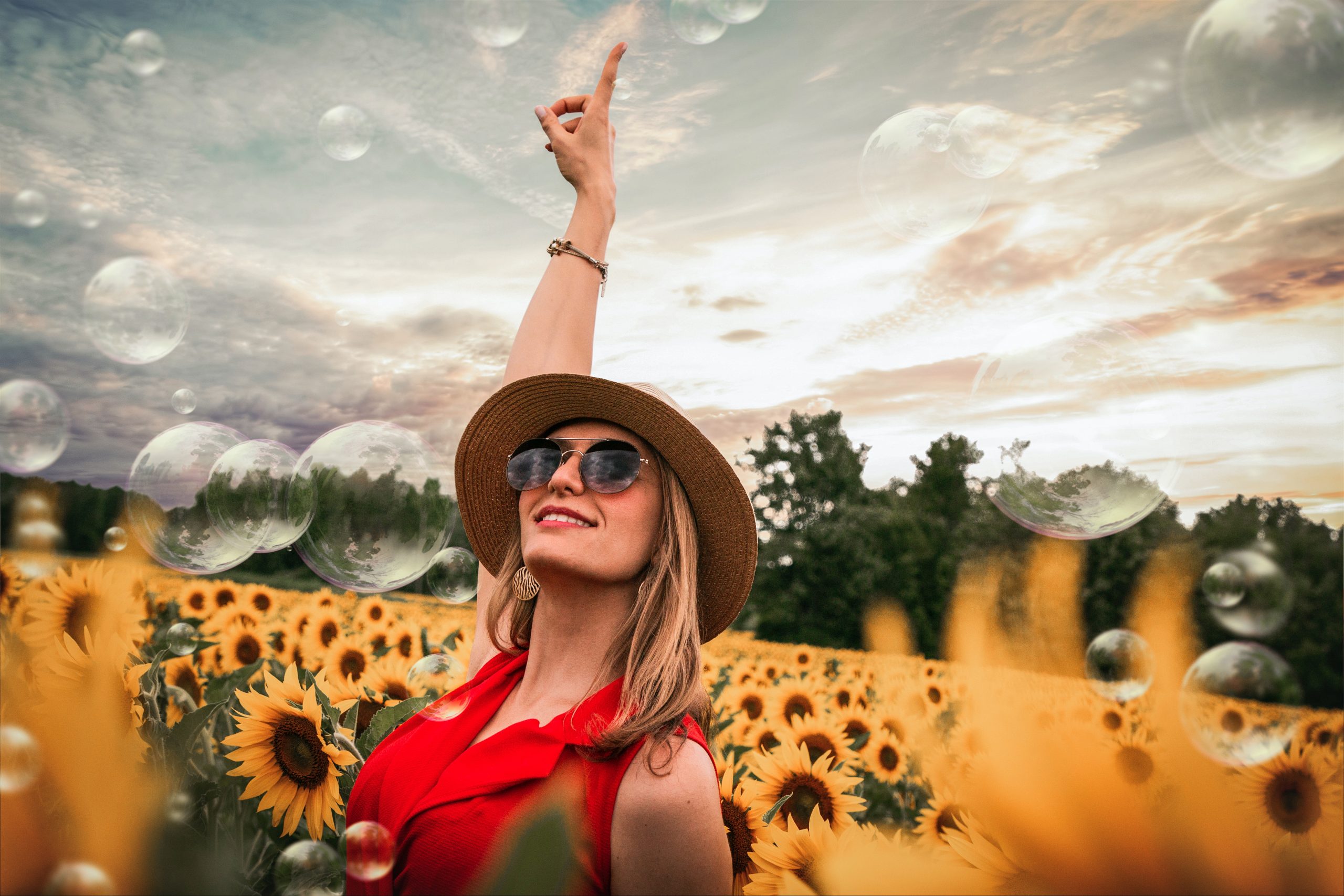 Whether you are thinking about buying or planning to sell, it is critical for you to understand the role mortgage rates play on buyers purchasing power, and sellers listing prices.
But first, some definitions…
Mortgage rates:
the rate of interest charged on a mortgage loan.
Buyers purchasing power:
the amount of home you can afford to buy and is within your financial reach.
Seller's listing price:
The sales price of a property when put on the market.
How the fluctuation in mortgage rates affect the two:
Buyers:
Mortgage rates directly affect the monthly payment buyers make on their home purchase. Even the smallest increases in mortgage rates can significantly impact their purchasing power. Typically speaking, for every 1% increase in mortgage rates buyers lose 10% of their purchasing power. In other words, when rates increase, so do monthly payments forcing many buyers to purchase less expensive homes to make up for the difference in interest and vice versa. With rates currently increasing, buyers need to beware that further mortgage rate increases could potentially limit their future purchasing power. If you are in the process of buying a home, it is of the utmost importance to have a strong plan. Connect with us so we can help you.  
Sellers:  
Rising mortgage rates result in a reduced number of overall buyers. With that said, we will likely begin to see the outrageous sales prices begin to decrease. Over the past couple years, we have witnessed a strong sellers' market coupled with mortgage rates at an all-time low. This gave buyers the ability to purchase more home for low monthly payments. The limited inventory (homes for sale) resulted in wild selling prices. As buyers begin to get priced out of the market and mortgage rates begin to increase it will be of the utmost importance to carefully price your home for the market. You don't want to risk coming out too high and getting stale or missing the opportunity to maximize interest. Skilled brokers will take into consideration and evaluate numerous factors when pricing expertly. It is not just the condition and location of the home, recent nearby sales, price of similar homes currently on the market but also mortgage rates, buying power, and other local variables. If you are thinking of selling connect with us so we can position your property to stand out in the current market.
Freddie Mac is saying. "History suggests that when rates rise, there is an initial bump in home prices, as many move quickly to buy a home before rates increase further. But after that period, home prices slow. Freddie Mac analysis shows that a 1% increase in mortgage rates results in home price appreciation that is four percentage points lower. For instance, a 1% increase in mortgage rates would change home price growth from 11% to 7%."
Where we are at today:
Currently, the average 30-year fixed mortgage rate is above 5%. Experts anticipate that mortgage rates will continue to increase in the months ahead. If you are a buyer you have an opportunity to get in ahead of that increase by purchasing now.
Expert tip:
It is critical for you to get preapproved as early as possible to get todays rates locked in and prepare yourself with a plan incase rates are to go up. Additionally, sellers have a unique opportunity to still capitalize on the current situation if they are to list now before more buyers are completely priced out of the market and home prices are still strong.  The graph below illustrates how mortgage interest rates drastically impact purchasing power and ultimately reducing the number of buyers bidding on homes in the higher price ranges.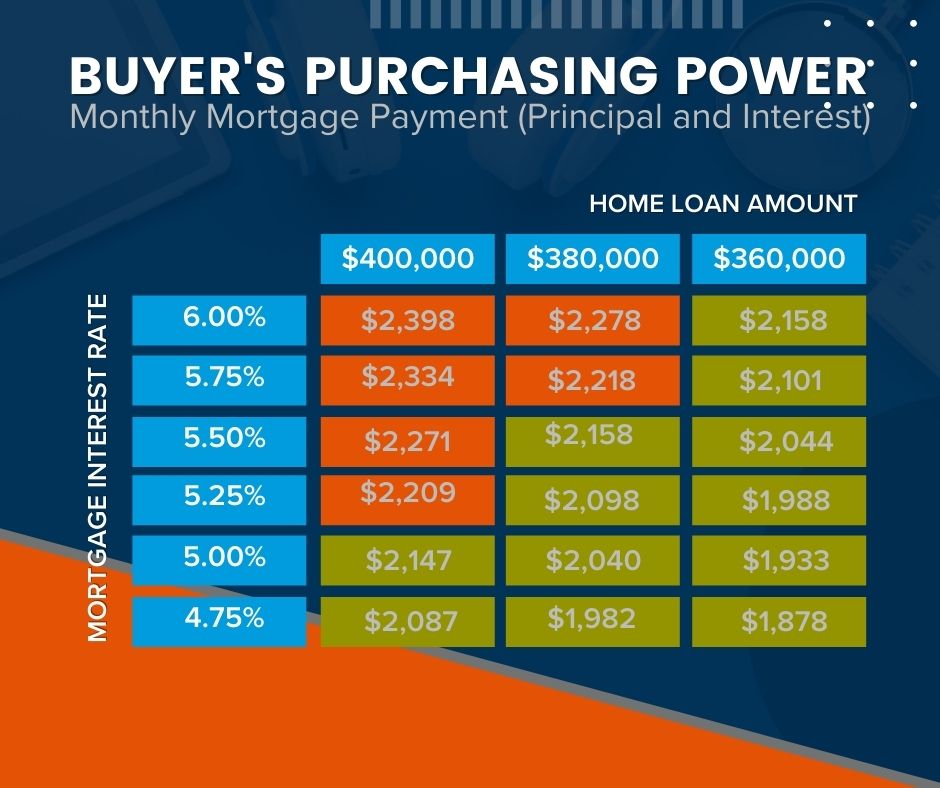 Whether you are considering buying or selling let's connect so that you have a trusted real estate advisor on your side who can help you strategize to achieve your dream of home ownership.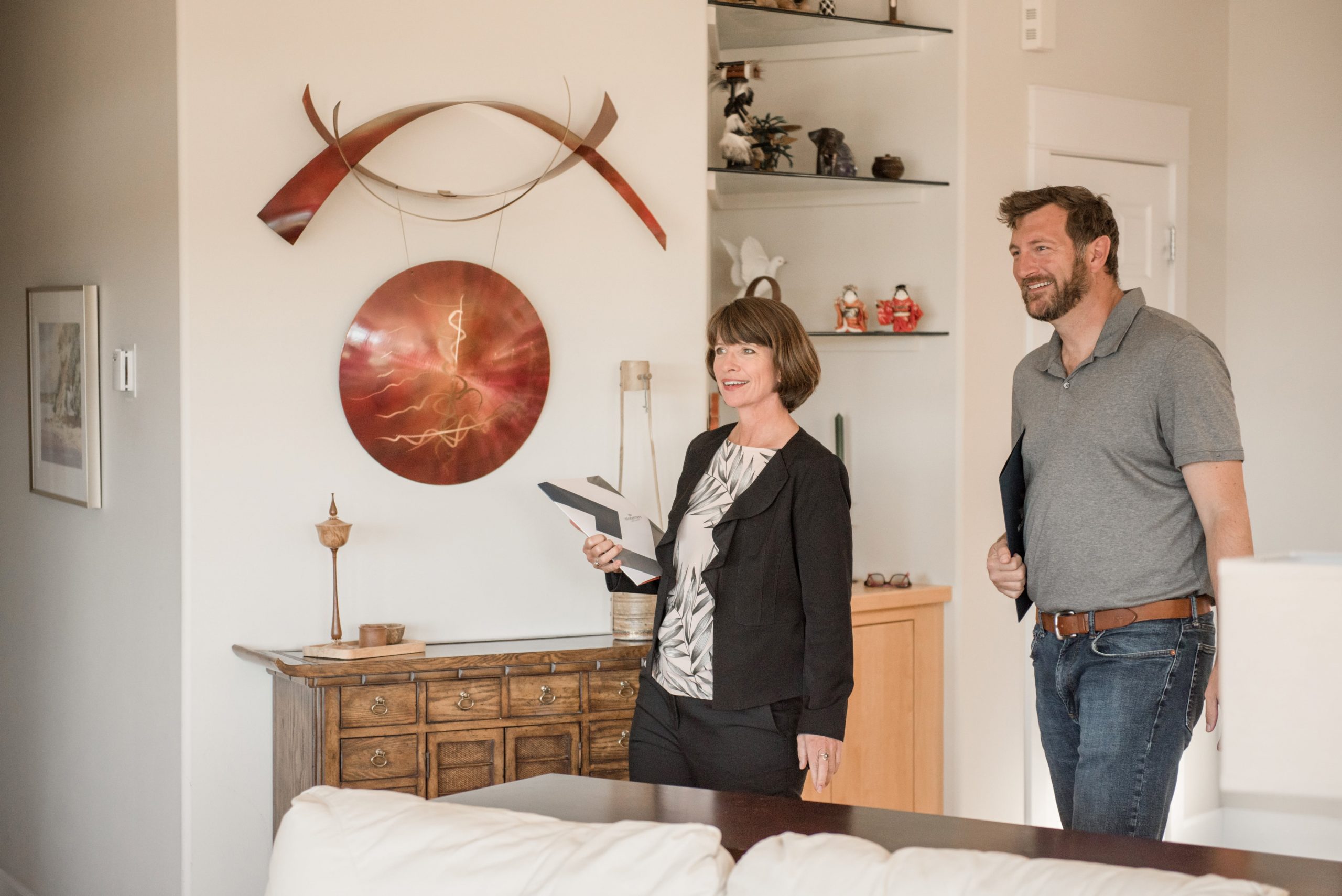 As the year comes to an end, we recognize a trend where homeowners are motivated to make the move and finally get into a home that complements their changing lifestyles. It is clear that homeowners have begun to understand the benefits of today's sellers' market. With record-breaking home price appreciation, growing equity, low inventory, and competitive mortgage rates it makes perfect sense as to why.
To support this, take a peek at recent data from realtor.com that demonstrates a significant share of homeowners that intend to list their homes this winter.
What That Means for Homeowners:
That means more homes are about to hit the market increasing supply to be more in line with demand than we have recently seen. This means there will be more options for buyers to choose from when looking for their homes.
According to George Ratiu, Manager of Economic Research at realtor.com:
"The pandemic has delayed plans for many Americans, and homeowners looking to move on to the next stage of life are no exception. Recent survey data suggests the majority of prospective sellers are actively preparing to enter the market this winter."
If you are thinking about waiting till the spring to sell your house, keep in mind that your neighbors might be one step ahead of you and sell this winter. If you want to stand out from the crowd, this holiday season is the best time to make sure your house is available for buyers. Here's why.
Sellers Are Still Firmly in the Driver's Seat:
Historically, a 6-month supply of homes for sale is needed for a normal or neutral market. That level ensures there are enough homes available for active buyers (see graph below):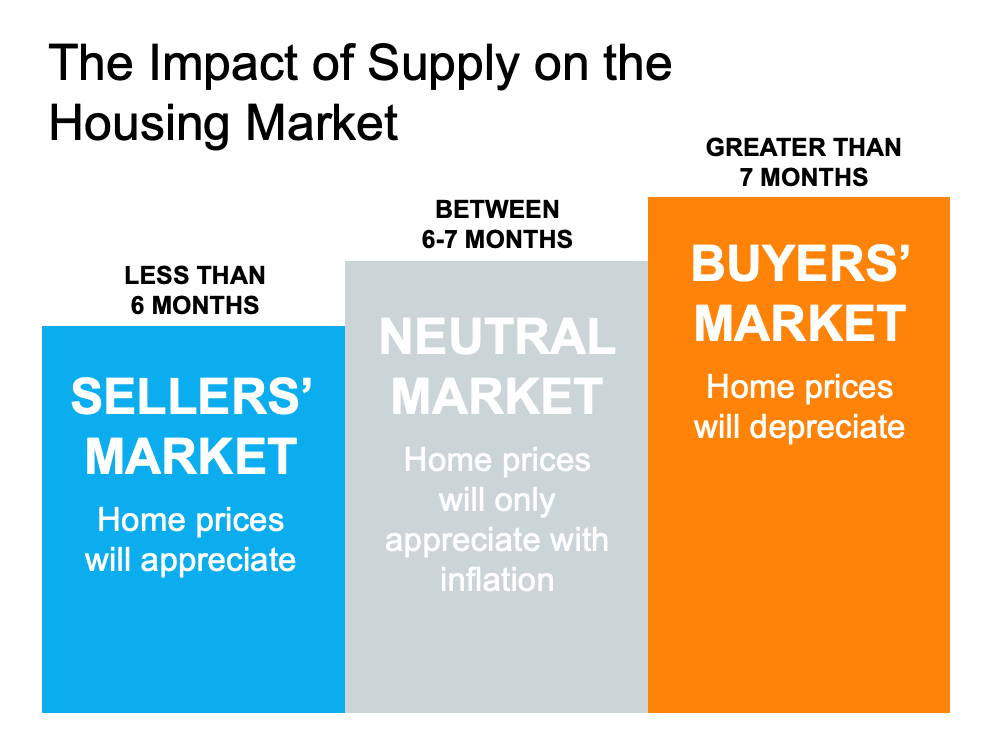 The latest Existing Home Sales Report from the National Association of Realtors (NAR) shows the inventory of houses for sale sits at a 2.4-month supply. This is well below the 6-7 months supply needed for a neutral market.
What Does That Mean for You?
When the supply of homes for sale is as low as it is today, it is more difficult for buyers to find homes to purchase. This drives up competition among buyers, who then submit increasingly competitive offers to win out against others in the home search process. As this happens, prices rise and your leverage as a seller rises too, putting you in the best position to negotiate a contract that meets your ideal terms.
The low housing supply we are currently facing will not be solved overnight. Sellers this season should act quickly to maximize their potential. The data demonstrates that, with more prospective sellers planning to list their homes this winter, selling sooner rather than later helps your house rise to the top of a holiday buyer's wish list so you can close the best possible deal.
Bottom Line:
Listing your home over the next few weeks gives you the best chance to be in front of buyers competing for homes this holiday season. Let's connect today to discuss how you can benefit from today's sellers' market. Email us here.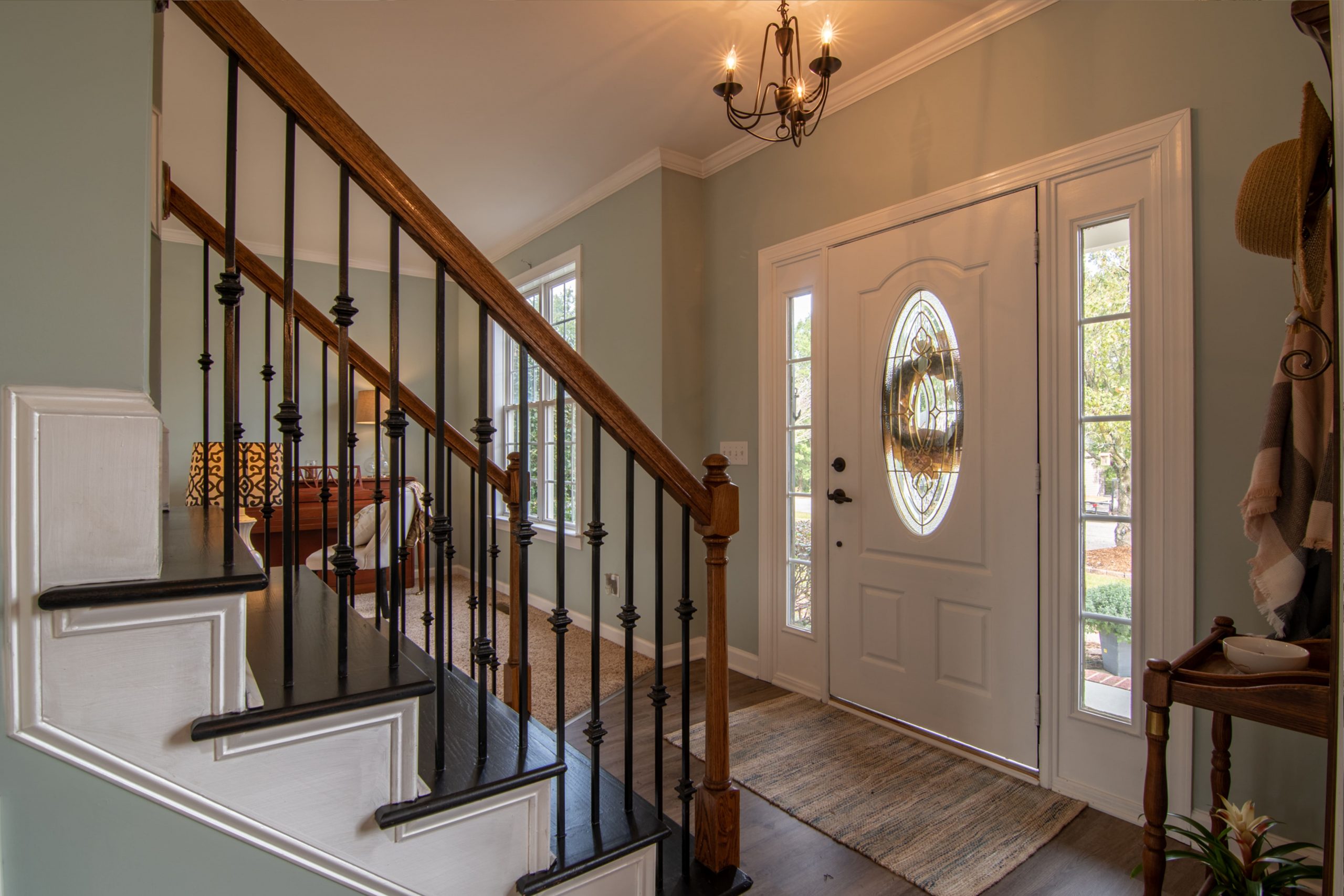 Today's housing market is full of exceptional opportunities for sellers.  The large buyer demand combined with record-low housing inventory has created an optimal sellers' market. This means that it can be a great time to sell your house if you are thinking about selling. However, one misconception is that sellers are guaranteed success no matter what. We are here to remind you, that is not always the case and to help set you up for the best possible success with some key points so you can avoid costly mistakes and win big when you make the move.

Price Your Property Right
It is a common misconception to think buyers will pay whatever we ask. This can be hard to imagine when the inventory is low like it is and we see homes sell well over listing price time and time again. However, even in a sellers' market, it is of the utmost importance to list your house for the right price. Why? Because it will maximize the number of buyers that see your house. Listing above market value means that true target buyers may not ever see your property because it is listed out of their price range. Listing in the market value creates the best environment for bidding wars, which in turn is more likely to increase the final sale price meaning more money in your pocket. In fact, as of this writing, there are 10 homes just in North Whidbey that have been on the market for 11- 41 days which is a strong indication of being overpriced. This is only one of several examples of why it is important to price your property right the first time. To receive an in-depth look at the dangers of pricing above market value sign up here. A real estate professional is the best person to help you set the best price for your house so you can achieve your financial goals. Click here to get connected.
Keep Emotions in Check
Today, homeowners are living in their homes longer than they have in the past. Looking at the chart below you can see that the average time a homeowner owned their home has doubled from 5 years in 1985 to 10 years now.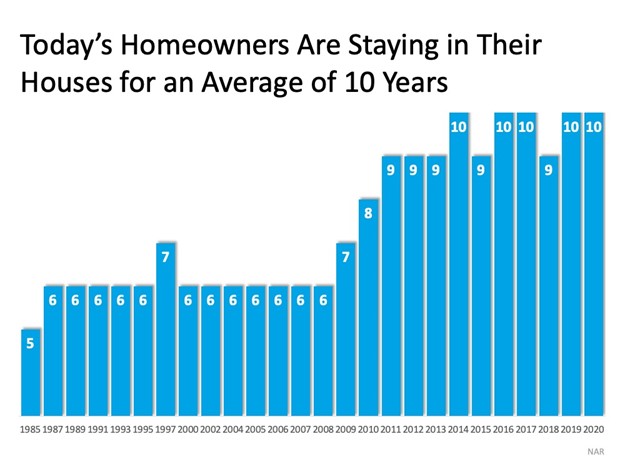 It only makes sense that as time in a home increases the emotional attachment to the home also grows. If it is the first home you purchased or it is the house where your children grew up, it is possible that it is extra special to you. Every room has memories. It is difficult to separate rational decision-making from that sentimental value and can take time to process.

For some homeowners, that connection makes it harder to differentiate the emotional value of the house from the fair market price. It is important to have a non-bias real estate professional help you along with setting the listing price and through the negotiations. We are here to help you.
Stage Properly
When we walk into our friends' homes, we are often greeted by their children's trophies, their accomplishments, newest toys, and probably a pile of mail on the counter they did not quite get to before we arrived. For the most part, we are all quite proud of our home décor and the things we have done to customize our homes to be fitting for our lifestyles and want to show it off. However, not all buyers feel the same way about your design and personal touches as you do. It is in your best interest to present your home in a way that a buyer can imagine themselves living there. That is why it is so important to make sure you stage your home with the potential buyer in mind.
Buyers want to envision themselves in the space so it truly feels like it could be their own. They need to see themselves inside with their furniture and keepsakes – not your pictures and decorations. Stage, clean, and declutter so they can visualize their own dreams as they walk through each room. A real estate professional can help you to get your home ready, stage it, and sell for top dollar.

At the End of the Day
Today's sellers' market might be your best chance to make your move. If you are considering selling your home, let's connect today so you have the expert guidance you need to navigate through the process and prioritize these key elements.
Searching to learn more about Whidbey Island? You can continue exploring our community blog here!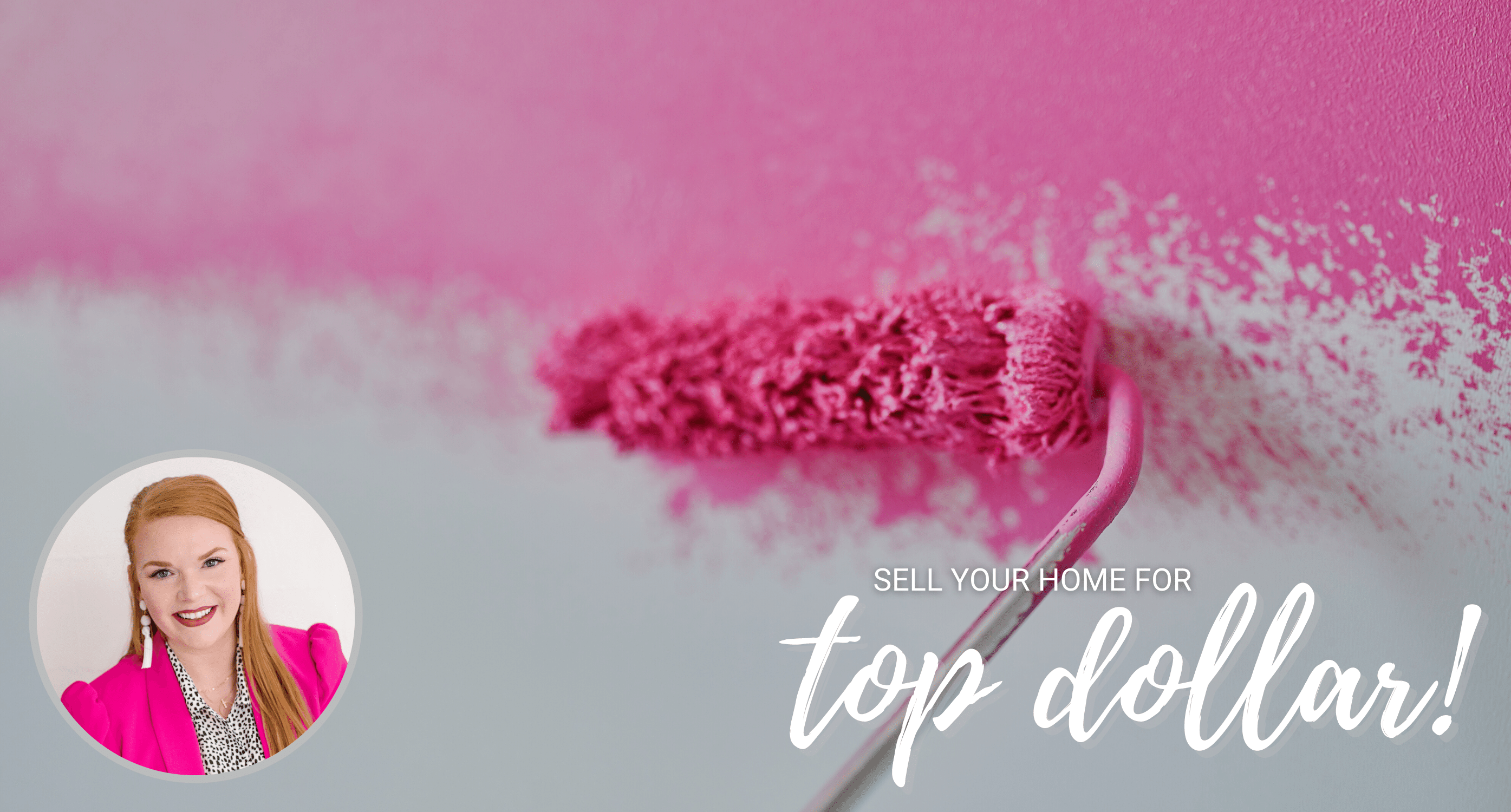 By now you've probably heard every REALTOR® you know yelling from the rooftops, We need more inventory!!! "Now is the time to sell!" While that is definitely true, buyers are more selective now than ever. You need a strategy to ensure you hit the market at your very best!
In order to sell your home for the highest price possible and in the least amount of time (meaning less showings, less cleaning, less inconvenience to you), you're going to need to create the most demand possible when it goes up for sale (with the help of a great Real Estate Agent of course). I have a simple 3-part plan that will help your home get the maximum exposure and create the most demand right away!
PART ONE: Focus on Selling a Lifestyle
You're not just selling a home, you're selling a lifestyle. This means you'll want to think beyond square footage and room sizes and determine how to best highlight the features of your home that will show the lifestyle someone can expect to have if they live there. Think about experiences like holidays around the big kitchen island or gatherings around the awesome firepit out back!
Ask yourself questions such as what feature did you love most about your home when you bought it and which room do you spend the most time in. Share these answers with your Real Estate Agent so they can market a lifestyle, not just the house.
PART TWO: Stage to Sell
Staging your home for sale is crucial in attracting the most buyers and generating the most interest in your home when it's for sale.
To get started, depersonalize and declutter first so potential buyers can more easily picture themselves living in the home rather than feeling like they're in someone else's home. Make sure to appeal to today's buyers. Talk with your agent about what updates or small changes will make the biggest impact to attract what most buyers are looking for these days.
PART THREE: Have a Pricing Strategy
If you want to attract the most buyers as soon as that for sale sign goes up, it's important to have a pricing strategy in place. Many sellers believe they should list their home over value and lower it as needed, but the problem is that doing this will only hurt your chance at attracting the most amount of buyers possible (therefore driving up the sale price). The problem is that it will decrease the number of interested buyers right when you list, could increase the length of time your home sits on the market and ultimately decrease your final sale price (which means less money in your pocket).
What you feel your home is worth on paper might not necessarily match what the market is saying your home is worth. The current market and the buyers are going to determine the value of your home. Make sure you're looking at market trends, other homes that have recently sold and be realistic. The best-case scenario is that you get several offers on your home, and you get to choose the price AND terms.
With the right real estate professional guiding you and this simple 3-part plan, you'll have buyers lined up outside your home in no time! If you have questions about how we can tailor this plan to your unique property, let's talk!
Written By:
You Might Also Like: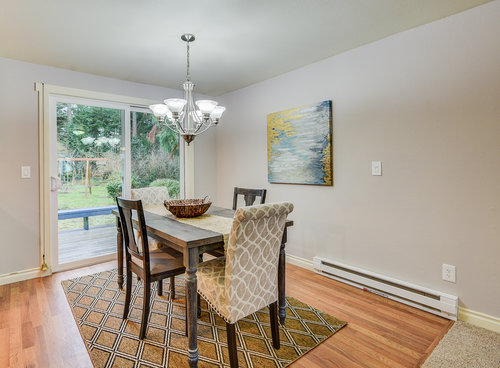 Before & After - The Importance of Staging
It is normal for you to love your home and all of your belongings. However, when it comes time to move, and you are ready to sell, you want your home to be as appealing as possible to as many buyers as possible. To accomplish this you must prepare your home in a way that buyers can envision themselves living there.
The purpose of staging is to make the home speak to everyone else, in a captivating manor. The last thing you want is your personal belongings distracting your buyers from the features of your home that will make it sell. 
For example when buyers see:
Piles of papers everywhere it tells them there is not enough storage. Solution: straighten up, get rid of the unnecessary, and create a cleaner more inviting space.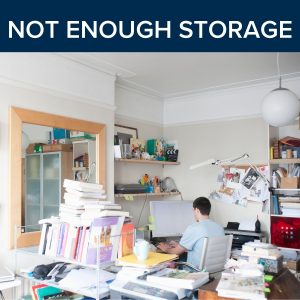 Filled kitchen counters make them think there are not enough cabinets. Solution: Clear off your countertops.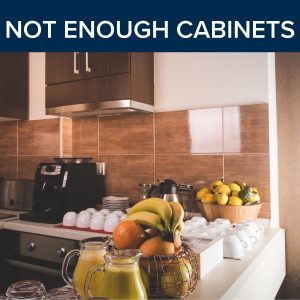 Packed closets lead them to believe the closet is too small. Solution: Do a bit of spring cleaning before photo day get rid of the unnecessary, fold clothes, straighten shoes, and organize your clothes by color on your hangers.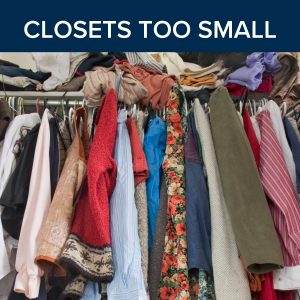 Rooms with a lot of furniture makes them feel cramped and left feeling like there is not enough room. Solution: move furniture into a way that is fitting for each room, perhaps rearranging furniture into other rooms or reducing the amount of furniture altogether.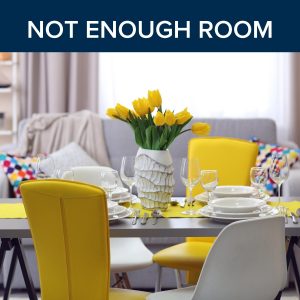 When your home is clean, clutter-free, and/or staged you are telling potential buyers that you take good care of your home, while simultaneously providing them a clean slate to imagine themselves living there. 
81% of Realtors said staging helps buyers visualize the property as a future home, while 46% said it makes prospective buyers more willing to walk through a home they saw online. 
Ready to get started? 
So, you can either be the "house with the beautiful granite counters and fantastic views" or the "house with the National Geographic collection where the dinning table is supposed to be."