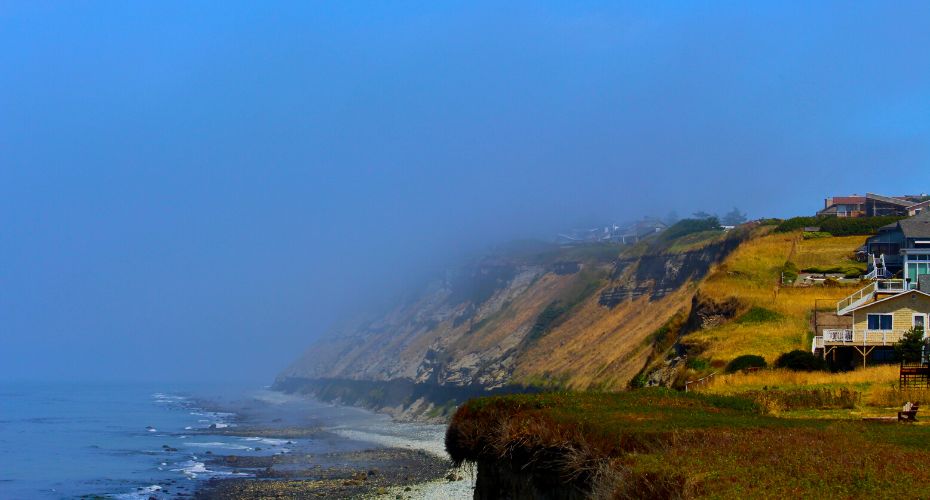 Whidbey Island is a beautiful and picturesque destination located in the Puget Sound, just a short ferry ride from Seattle. With its stunning natural beauty, rich cultural heritage, and abundance of outdoor activities, it's no wonder that Whidbey Island is a popular destination for travelers and residents alike. In this blog, we will explore the top 10 best things about Whidbey Island, from its scenic beauty to its thriving arts and culture scene.
Top 10 Best Things About Whidbey Island
Scenic beauty: Whidbey Island is known for its breathtaking views of the Puget Sound and the Olympic Mountains. Whether you are driving along the winding roads or hiking through the forests, you will be treated to stunning vistas at every turn.
Outdoor activities: With its numerous parks, trails, and beaches, Whidbey Island is a paradise for outdoor enthusiasts. Whether you are into hiking, biking, kayaking, or just soaking up the sun on the beach, there is something for everyone on this beautiful island. One of our favorites is Ebey's Landing National Historic Reserve  in Coupeville.
Small-town charm: Despite its proximity to Seattle, Whidbey Island has a laid-back, small-town feel that is perfect for those who want to escape the hustle and bustle of the city. The island's charming towns and villages offer a variety of local shops, restaurants, and breweries that are worth exploring.
Local produce and seafood: Whidbey Island is known for its rich agricultural heritage, and the island is home to a number of farms that produce fresh, locally grown produce. The island is also home to a thriving seafood industry, with local fishermen bringing in a variety of fresh, locally caught seafood. Seabolts comes highly recommended.
Wineries and breweries: Whidbey Island is home to a number of wineries and breweries that offer tastings and tours. These local businesses offer a chance to sample some of the best wines and beers produced on the island.
Arts and culture: Whidbey Island is home to a thriving arts scene, with numerous galleries, theaters, and music venues that offer a variety of performances and exhibitions throughout the year. The island is also home to a number of festivals and events that celebrate the island's rich cultural heritage.
Accommodations: Whether you are looking for a luxury resort or a cozy bed and breakfast, Whidbey Island has a wide range of accommodations to choose from. The island's many hotels, inns, and vacation rentals offer a variety of options for travelers of all budgets and preferences.
Dining: With its abundance of locally grown produce and seafood, it is no surprise that Whidbey Island is home to some excellent restaurants. From seafood shacks to fine dining establishments like Frasers Gourmet Hideaway or China City, the island has something for every taste and budget.
History and heritage: Whidbey Island has a rich history and cultural heritage that is worth exploring. The island is home to a number of historic sites, including Fort Casey State Park, which offers a glimpse into the island's military past.
Accessibility: Despite its rural location, Whidbey Island is easily accessible from Seattle and other major cities in the region. The island is just a short ferry ride away, making it a perfect getaway for those looking to escape the city for a few days.
Whidbey Island is a truly special place that has something for everyone. From its breathtaking views and outdoor activities to its charming small towns and delicious local cuisine, there's no shortage of things to see and do on this beautiful island. Whether you are planning a weekend getaway or a longer vacation, Whidbey Island is the perfect destination for those who love nature, culture, and a slower pace of life.
If you are thinking about moving to Whidbey or just have questions about the area please do not hesitate to connect with us here.
View this post on Instagram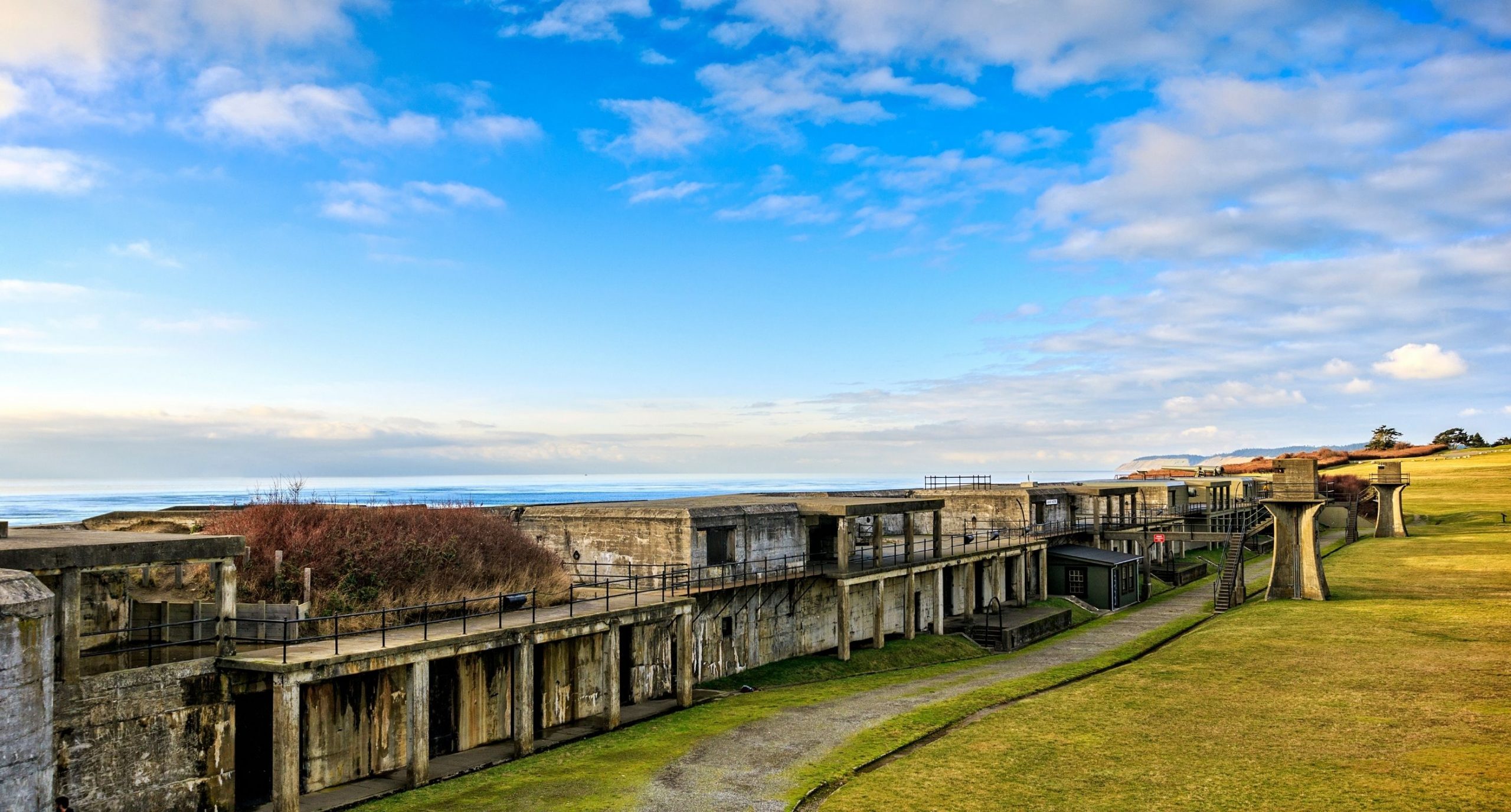 Located on Whidbey Island, Fort Casey State Park is a great place to visit for those looking to explore the Pacific Northwest and Whidbey Island. It's hard to pick just one thing that makes this place so special! So we picked three!

#1 The park's location is perfect for history buffs who also love the outdoors. There are miles of trails winding through forests filled with towering Douglas Fir trees, open grassy fields, and dotted throughout are all the historical infrastructure. It affords several unique photo opportunities from the expansive water views, military relics like the large cannon guns, the infamous Admiralty Head Lighthouse, and fauna like bald eagles and deer.

#2 There are so many stories associated with this one location. History buffs will learn about the Civil War-era military fort that was built here in order to protect against a potential invasion via water from Japan or Russia during World War II with the "Triangle of Fire. The Admiralty Head Lighthouse adds another slant of historical intrigue. The original lighthouse, which was built in 1894 and first lit on January 21st of 1895 could be seen as far away as 14 miles with a focal plane of 128 feet above the high tide line. You can now visit the lighthouse in its expertly restored state and learn from the volunteer docents that keep the small museum housed inside. Learn more here http://www.washingtonlighthouses.org/data/lighthouse_ah.html

#3 So many ways to stay! If a day trip is not long enough to soak it all in you can book a campsite at the base of the bluff on the Southern end of the park. It's located on a bit of a sandy plateau right next to the Ferry landing that serves the Washington State Ferries Port Townsend to Coupeville route. In fact, a neat feature of weekend camping here is that you can walk on the Ferry and explore the historical Water Street in Port Townsend! Grab an amazing meal from one of Port Townsend's excellent restaurants just don't miss the last ferry back! If that sounds too risky then head over to Callens Restaurant for some of Coupeville's best food and drink. If camping accommodations is not your thing you can stay at Camp Casey with a variety of accommodation types. Check it out here https://casey.spu.edu/staying-at-camp-casey/lodging/
Whichever you choose, a day trip or an overnight stay at Fort Casey State Park is sure to leave you with some one-of-a-kind memories!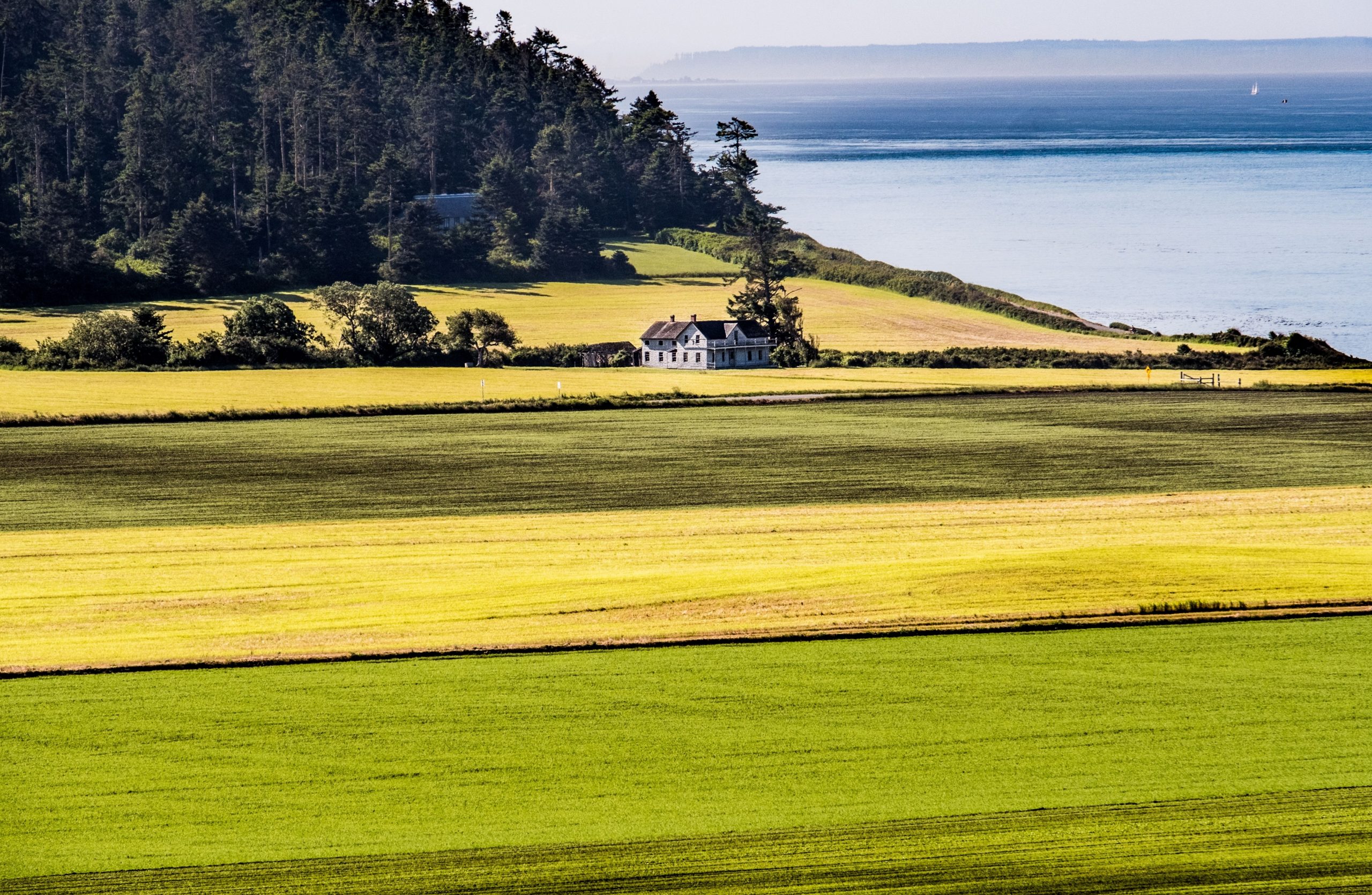 When overlooking Ebey's Landing National Historic Reserve  in Coupeville, it is easy to spot the most iconic building in the reserve. The Ferry House. The house was built by Isaac Ebey's family shortly after he was killed to help support Isaac's sons. From the early 1860s to around 1900 the inn operated as a tavern, post office, grocery store, and hospitality inn for people traveling through Admiralty Inlet and to families who claimed Whidbey as their home. The National Park Service acquired it in 2000 and is committed to its preservation in partnership with Friends of Ebey.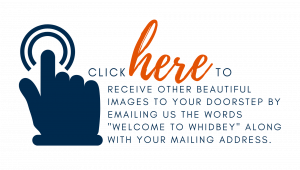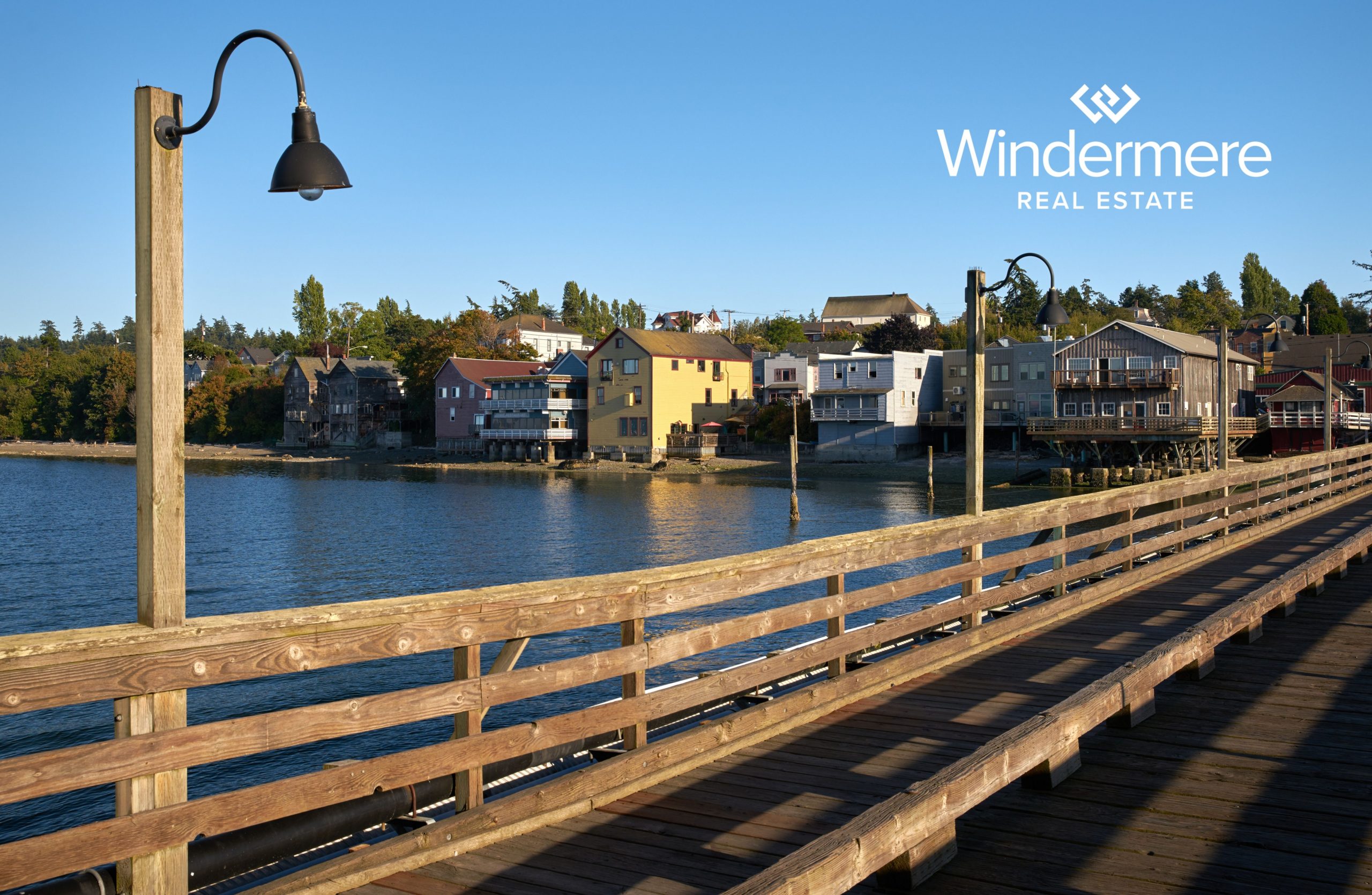 Long before European Explorers discovered Whidbey Island, Penn Cove hosted one of the largest native populations in the region. The Coast Salish People used the well-protected cove with easy access to the rest of Puget Sound for ample trading opportunities while the nearby prairie produced bountiful crops. As settlers came, Coupeville remained the central trading location on the island and by 1881 was the Island County government seat. The town prospered due to shipping fish, produce, lumber, and timber to the mainland via the Coupeville Wharf. Unlike many other historical towns, Coupeville's historic waterfront buildings remain remarkably intact.
Check out the rest of Whidbey's beautiful destinations from this series here.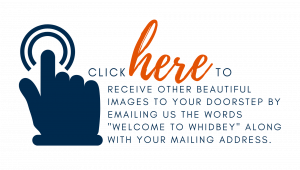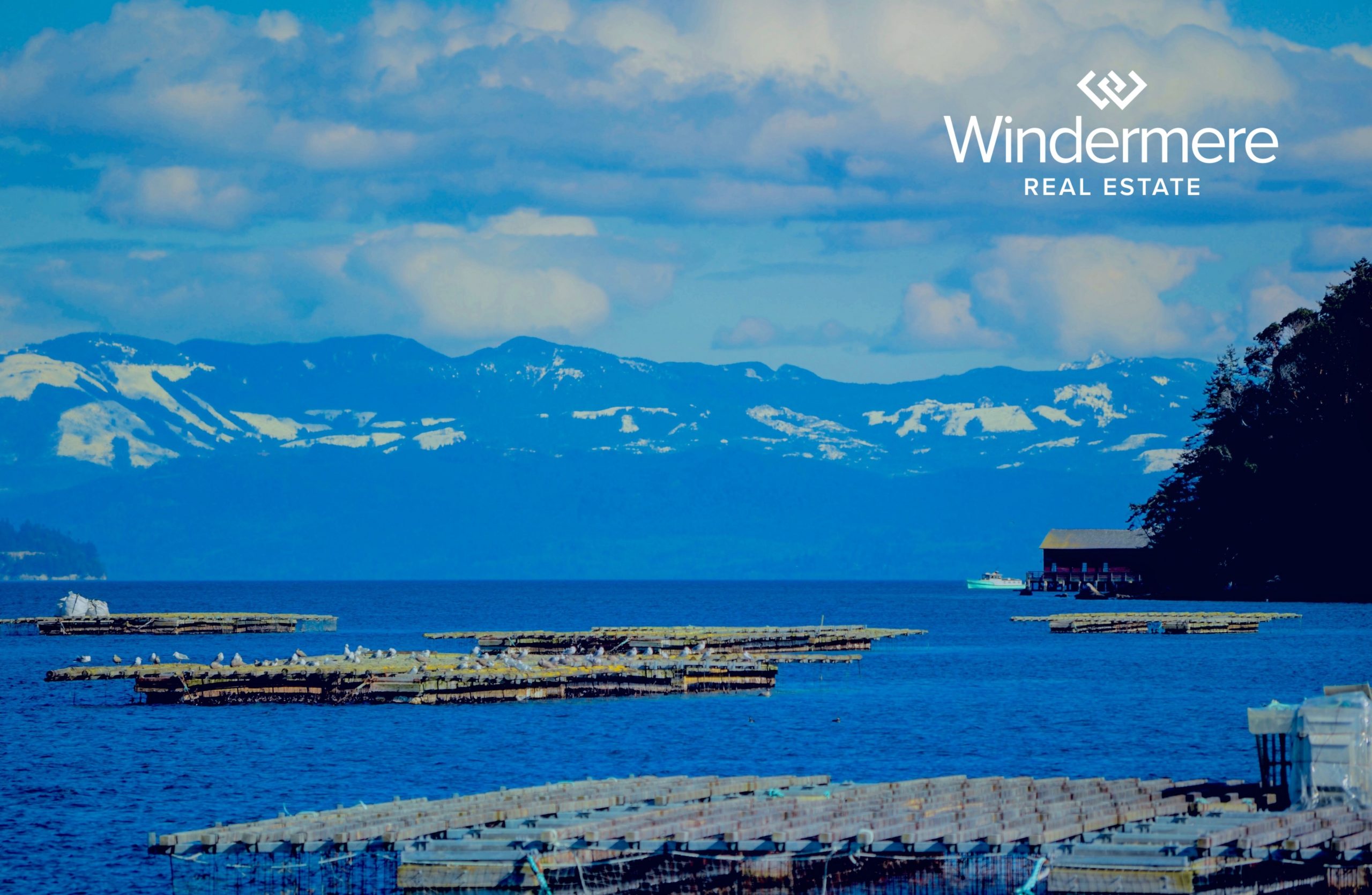 Gracing the waters of Penn Cove floats a particularly unique & quite famous feature of our island. Wood & rope intertwine to create seemingly countless rafts bobbing on the waves above and creating magic below… You may not know this, but Island county is home to the oldest & largest mussel farm in the United States.  Penn Cove Mussels, Inc. began culturing mussels in 1975 with the desire to harness the cove's naturally nutrient-rich water to harvest bigger and better mussels than the ones currently available on the market. The results were incredible! Penn Cove mussels grow at a remarkable rate, enabling the mussels to reach harvest size within one year. This rapid growth rate causes Penn Cove mussels to have a firmer texture, sweeter flavor, and a thinner shell with more meat. These crowd-pleasing mussels are a favorite of chefs all over the country and with only two hours separating Penn Cove from the Sea-Tac Airport; mussels harvested in the morning are easily on dinner plates in Houston by the evening. To read more about this local aquaculture visit our blog here.
Follow the photographer on Instagram @abhithapa.art
Check out the rest of Whidbey's beautiful destinations from this series here.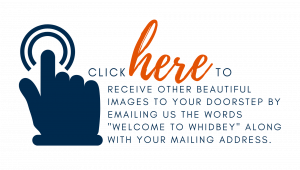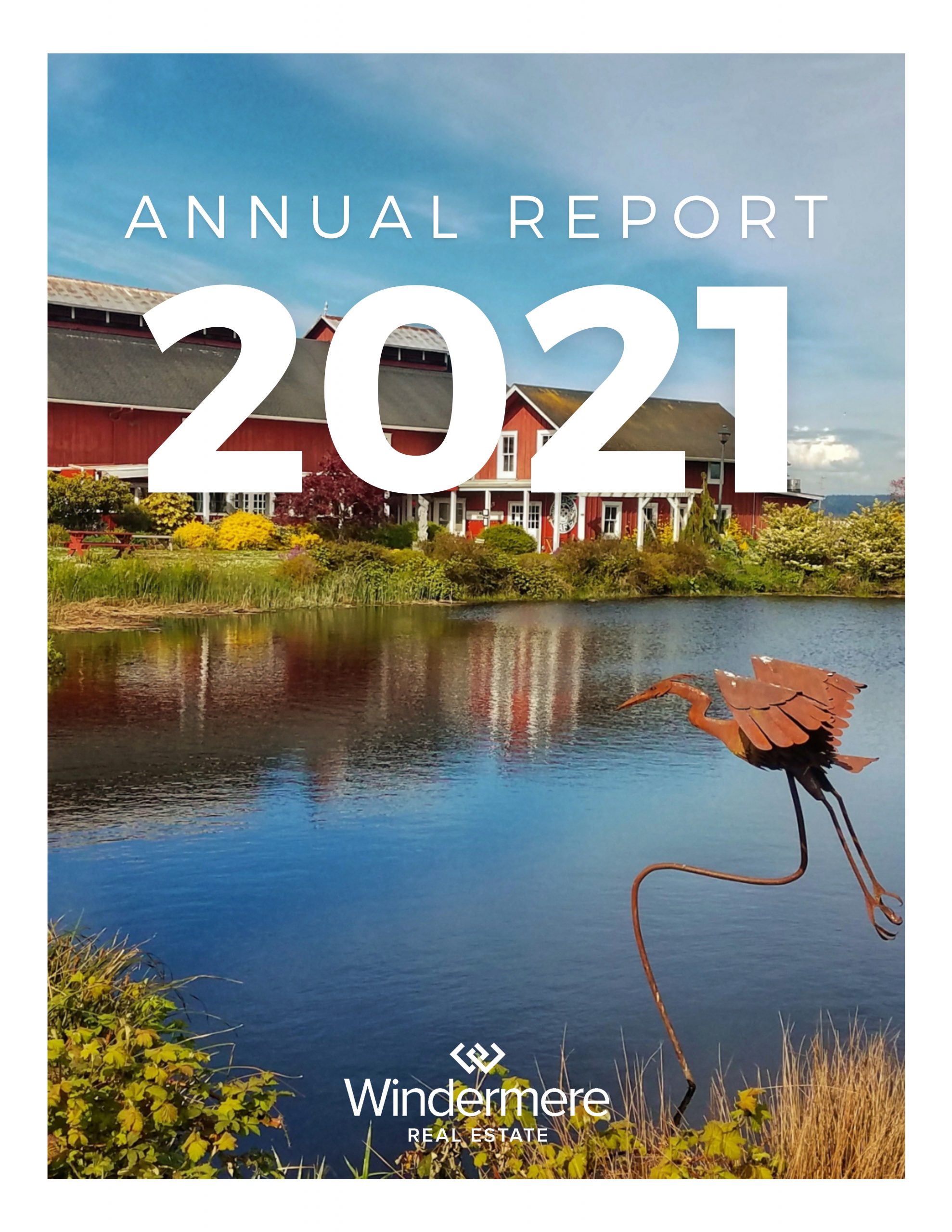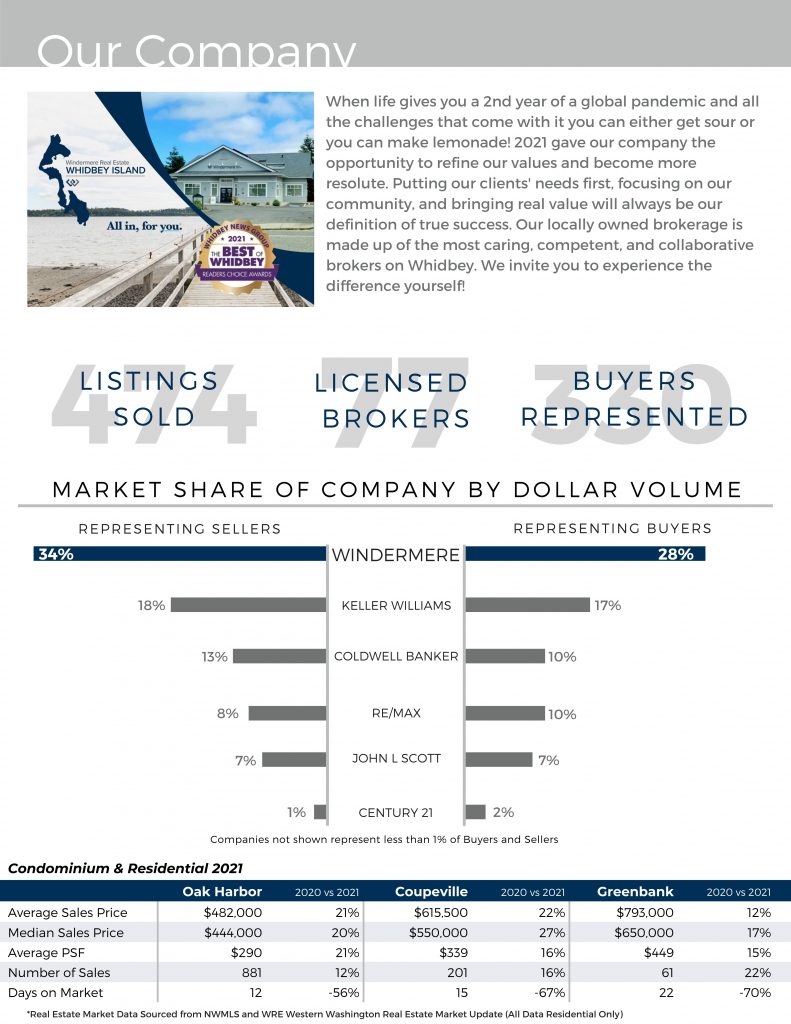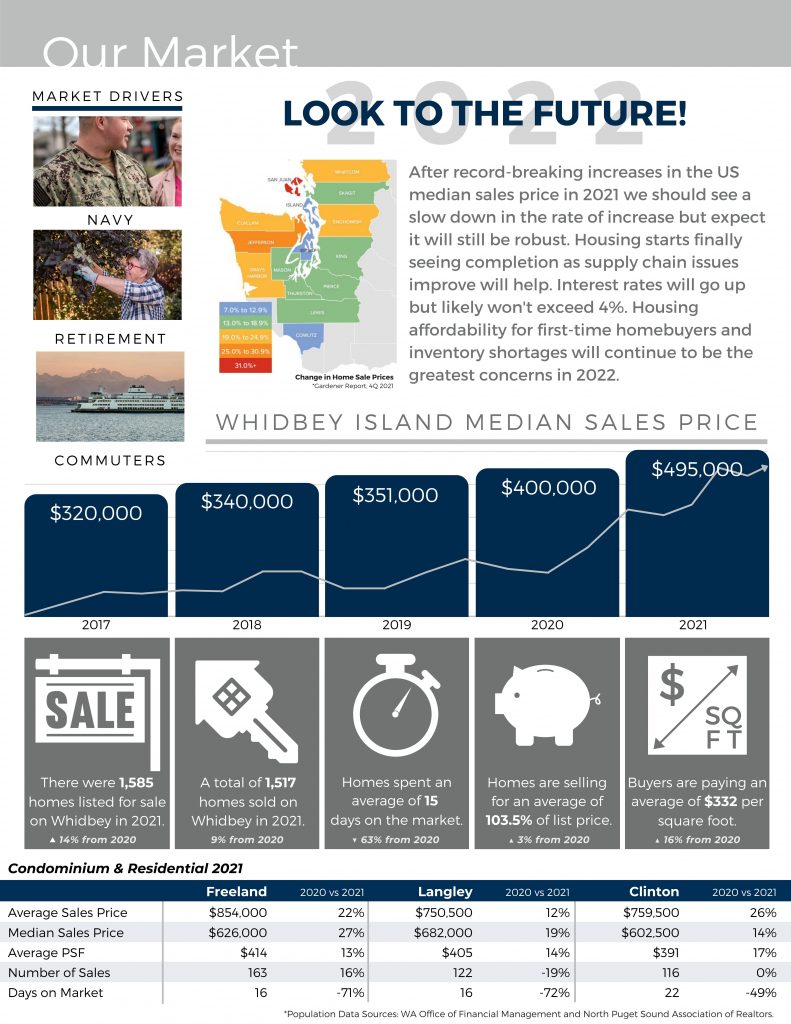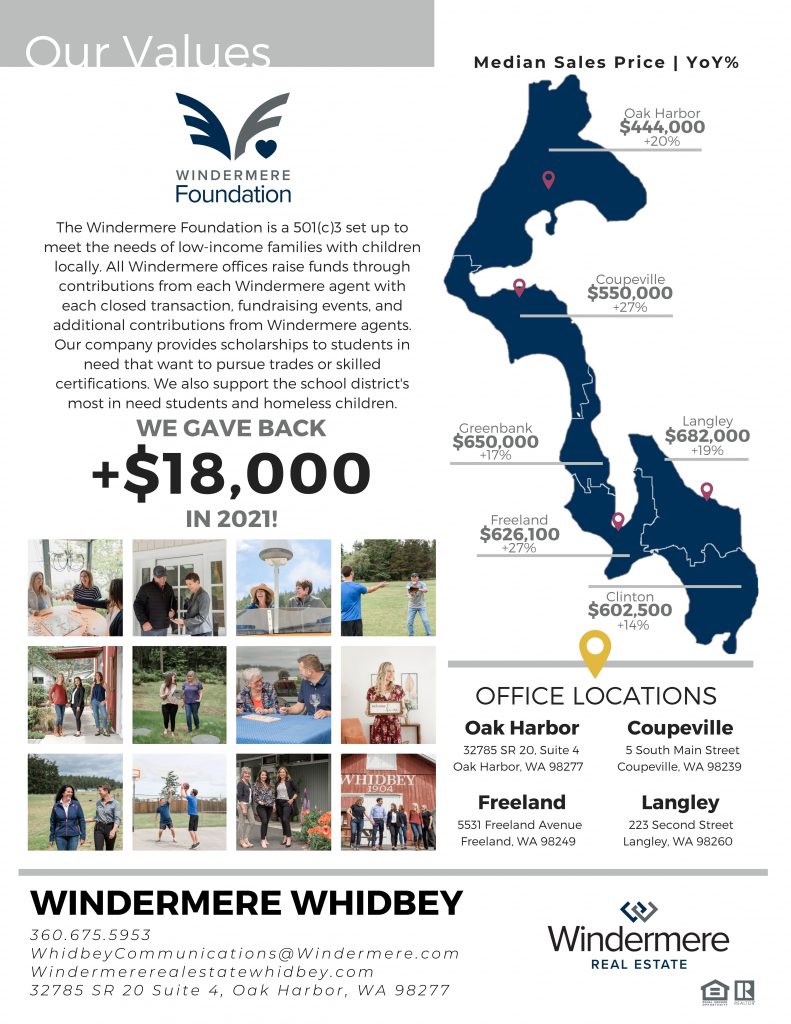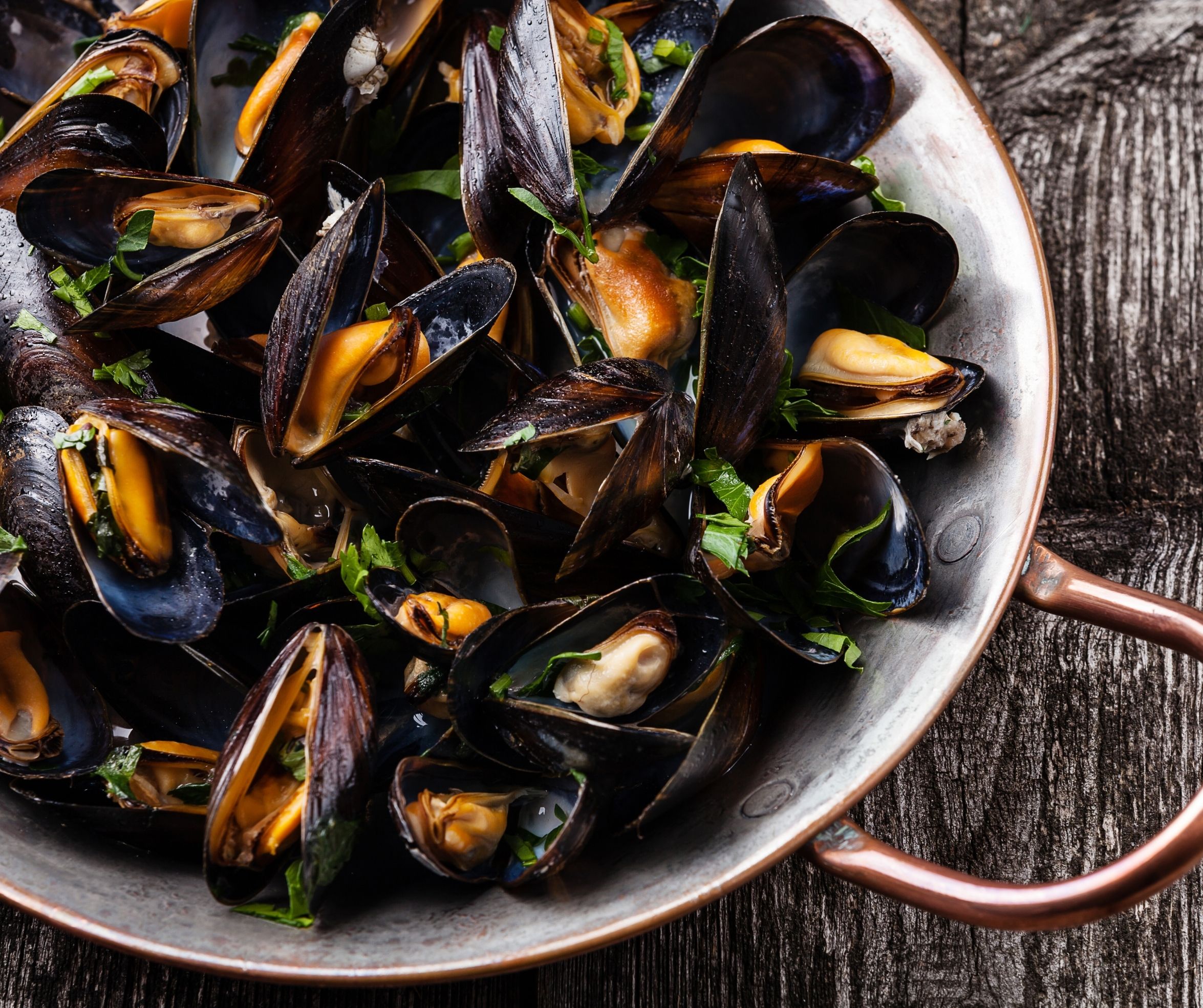 Every city or county has that one thing they are famous for. Their claim to fame that puts them on the world map. For some it is a world-famous sports team, others it is a historical location, still some gain fame from the presence of rare exotic animals.
For Island County, it is our mussels.

No, not the Emerald Cup kind of muscles we didn't make a typo, we mean our Penn Cove mussels.

The History of Penn Cove Mussels
You may not know this, but Island county is home to the oldest and largest mussel farm in the United States (and maybe the world).  Penn Cove Mussels, Inc. began culturing mussels in 1975 with the desire to harness the cove's naturally nutrient-rich water to harvest bigger and better mussels than the ones currently available. The results were incredible! Penn Cove mussels grow at a remarkable rate, enabling the mussels to reach harvest size within one year. This rapid growth rate causes Penn Cove mussels to have a firmer texture, sweeter flavor, and a thinner shell with more meat. As you can imagine, it makes them quite a crowd-pleaser.
Whidbey Island's proximity to Seattle and the Sea-Tac Airport mean these wonderful shellfish don't have to be a local secret. Instead, these mussels are quickly air-shipped all over the world for others to experience and enjoy. Mussels harvested in the morning are on the lunch plates of Seattle seafood lovers by that afternoon and dinner entrees in Houston by the evening.
Celebrated with a Festival
35 years our Penn Cove Mussels have been celebrated with a festival. The original celebrations consisted of a community chowder contest that has morphed over the years into 3 days' worth of activities and fun. The most recent events have attracted more than 6,000 mussels enthusiasts from far and wide. This event alone significantly helps the local merchants recover from the slow winter months.
Musselfest festivities typically kick off on a Friday with the "Mussel Mingle." This is a time where people gather at the Coupeville Recreational Hall to enjoy food, drink, and music. The next two days are packed full of mussel cooking demonstrations from incredible Seattle chefs, the massive mussel chowder competition involving 16 different local restaurants, the mussel eating competition, tours of Penn Cove Shellfish, Inc., a mountain bike event ("Mussels in the Kettles") and more!
Musselfest is a massive community affair that requires all hands on deck to pull off. Dozens of volunteers from all over Coupeville donate their time, finances, and resources to make this festival work. For the past few years, Windermere Whidbey agents have volunteered their time at the Waterfront Beer Garden where they serve up some great local ale while listening to amazing local musicians.

Unfortunately, like most events, the Penn Cove Musselfest was canceled due to Covid this past year, but the long-standing love for the festival carried on with the traditional T-Shirt and posters for all of the collectors. Past posters can be purchased here while supplies last. 
The 2022 Musselfest is anticipated to take place March 4th, 5th, and 6th pending the state of Covid and guidance from the state and county. Click here to check the status.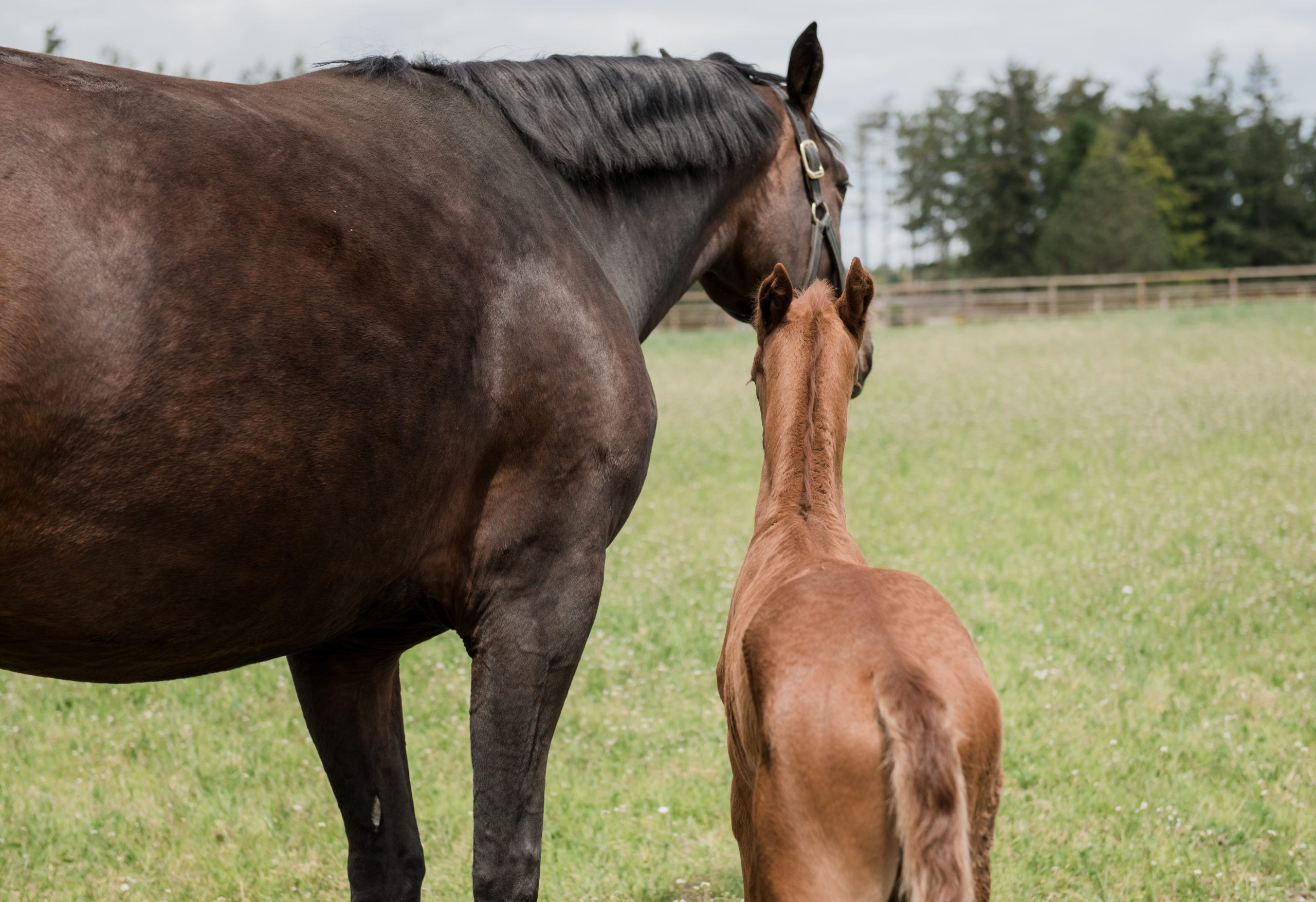 Horses have been a prominent animal throughout history, dedicated to their human's side. Many would go as far as to suggest that horses, just as dogs, cats, and other pets can be man's best friend. Like other pets, horses can contribute to the health, wellbeing, and happiness of their humans so much so that there have been people that contribute overcoming their mental illnesses to using a technique called Equine Horse Therapy. Likewise, many children have found companionship in their horses and have grown to learn valuable life lessons from them.
While we as humans receive so much from these amazing animals, it is equally important that we pay attention to their health, wellbeing, and happiness as well.
If you are new to the equestrian lifestyle here are a couple of tips to keeping them happy:
1) Consistent Exercise:
Horses, just like us need daily exercise to stay healthy and fit. A daily workout helps to reduce your horse's stress and allows them to release pent-up energy. While it might not look like the typical gym workout, working out with your horse by training can be beneficial for both you and your horse.
2) Keep Vaccinations Current:
Like humans, horses also need vaccinations and it is important that they stay current, or like humans, they can get sick. Having the proper vaccination in a timely manner helps you keep your horse healthy, fit, and happy.
If your horse gets sick, it will take a lot of energy for it to fully recover. Keeping your horse on a vaccinations routine not only will help prevent your horse from getting sick but will also help your horse to recover against the more serious diseases more easily.
To ensure you are providing your horse the best care and keeping regular on its vaccinations, you can ask your vet for a list of vaccines he/she suggests you give to your horse and which ones are most important for your horse to have. If you don't currently have a vet, click here for a list of ones in our area.
3) Your Horse Needs a Safe and Comfortable Environment: 
Here's one that lies near and dear to our hearts. As real estate agents, we know just how much we as humans want our homes to keep us safe and comfortable. Similarly, your horse not only deserves but needs housing that not only keeps him safe from things like storms and prey but also makes him comfortable. If your horse lives in a barn, provide them a stall and protection.  If they live outdoors, they need some way to get out of the sun. Often a run-in shed, or shady trees can give them protection from the elements they need. Additionally, you will need to provide them with a dry walking area, grass, rubber mats, and hoof care.
Not all properties are created equally. When looking at properties, it is important to make sure it is sufficient for your horse and easy for them to maneuver and permitted for horse use. If you need help determining whether or not a property is viable for your equestrian needs reach out to our equestrian advisors here.
4) Good Nutrition:
We know that when we eat junk food, we feel, well like junk. Similarly, your horse requires a diet that can fuel the energy they need to stay fit and healthy. The digestive system of your horse is designed to process large amounts of fibrous foods regularly.
To keep the horse's digestive health and increase their energy level, you should include grass, hay, and grains in their regular diet along with a lot of fresh CLEAN water. Including traditional mineral blocks into their routine will help your horse maintain an optimal diet. Check out these great places on Whidbey to purchase food for your horse.
5) Your Horse Needs a Dentist Too!
Have you ever been petting your horse when he decides to give you a big lick across your face?! We have too. That's how we know it is of the utmost importance for your horse to have a dentist too. You should anticipate a checkup about once a year. Like humans, horse teeth grow. However, unlike humans, horse teeth continue to grow and could potentially become damaged by opposing teeth if not properly taken care of. Because their teeth continue to grow it is important for them to be filed regularly to ensure the horse is comfortable when he eats. Could you imagine trying to eat if your teeth hurt you?
Without regular dental check-ups, your horse could develop problems that could lead to more serious problems like colic and choke.
6) Their Hooves:
It is important to take care of your horse's hooves, by cleaning them and trimming them regularly. Like humans, every horse is different. The growth at which your horses' hooves grow may be vastly different from that of another's. However, it is often common for hooves to grow in between 4 to 8 weeks. You can begin trimming them after that.
7) Visit Your Horse Regularly:
The bond between you and your horse should be very strong like the friendship between you and a best friend. You will develop this bond over time by spending adequate time with them. You should expect to visit your horse daily if possible.
But also, like humans, your horse needs equestrian friends too. So get out and make friends with similar interests as both you and your horse.
At the end of the day…
… if you have been considering buying property for you and your horses – let's connect to determine what is best for all of you. Email us or call us today!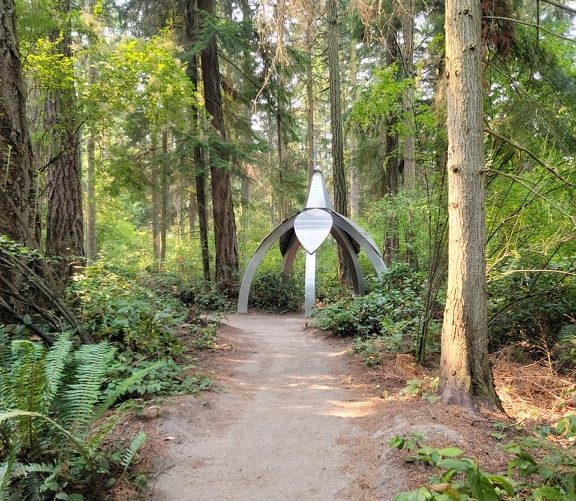 After purchasing 15.1 acres in 2008 conservationist Scott Price and his family decided to develop their home elsewhere. After doing so they journeyed down a long road of determining what to do with the property before concluding a sanctuary where art and nature entangle as one. After years of dedicated time and development, they unveiled The Price Sculpture Forest to visitors on October 23, 2020.
Initially…
the community's solution to the Prices issue was to clear cut the forest to create clear views of Penn Cove and Mount Baker then subdivide it for residential development. Price's inner conscious could not allow that to happen. Price had other plans. Price wanted to conserve the property and protect it for years to come. While it would be a challenging road ahead Price rolled up his sleeves and got to work. After reaching out to the Whidbey Camano Land Trust who reached out to the US Navy to aid in preserving the property a creative plan had begun to make Price's dreams a reality. Price purchased two smaller adjacent parcels bringing the total property to 16.3 acres.
The solution…
The Price Sculpture Forest. A place where visitors are welcomed to the property to experience a magical place where nature and art entangle as one. As you walk down the trails you encounter art exhibits, many of which play on the existing natural habitat. A prime example is Nature's Keystone by Anthony Heinz May who used a fallen tree and cut up bits of one end into square blocks designing the fallen tree to look like a living masterpiece exploding right out of nature.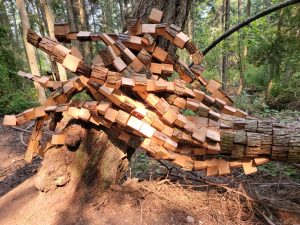 Turn another corner and come face-to-face with Tyrannosaurus Rex a driftwood masterpiece by Joe Treat that might catch you off guard.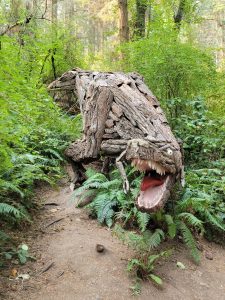 Feel in awe as you walk beneath the Flying Fish by Daniella Rubinovitz and wonder how they got the incredible piece of work up there.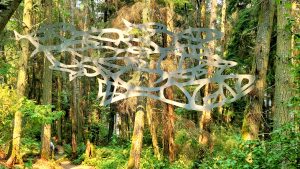 The best part of the journey is that the park is still growing. You might find yourself lucky enough to meet an artist on your trip like we did.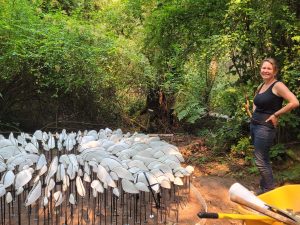 Visitors and residents alike find continued joy from Prices' selfless act as they return to the sanctuary to be close to nature and enjoy the local art exhibits. This is just one of the many gems that make Whidbey Island such a unique and wonderful place to live. If you enjoy this you might also enjoy visiting the Earth Sanctuary between Freeland and Langley.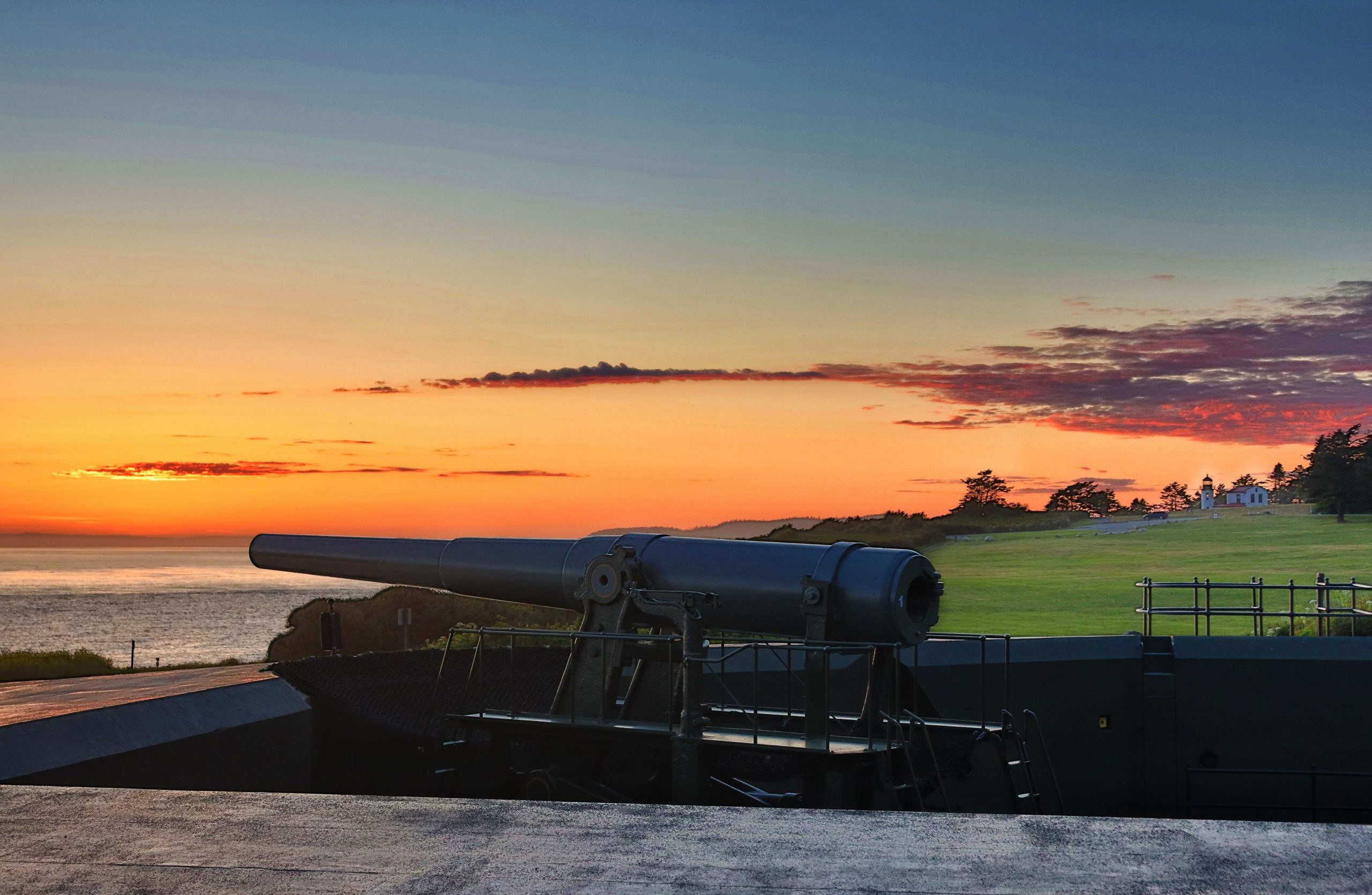 Standing tall along the western coast of Whidbey Island, these 10" barrel guns tell the story of a relationship to the United States Department of Defense that began long before any plane took flight. At the time of its construction in the late 1800s, Fort Casey was a military marvel. Part of the "Triangle of Fire," this military outpost was one of many strategically placed along the Puget Sound as the first line of defense against aquatic attack. Unfortunately, this magnificent fort's usefulness was short-lived. By the 1920s Fort Casey's impressive disappearing guns had already become obsolete and in 1956 the property was purchased by Washington State Parks and Recreation. Today, this fort is one of the most frequented state parks in Washington and a deeply embedded part of Whidbey Island culture.
Check out the rest of Whidbey's beautiful destinations from this series here.