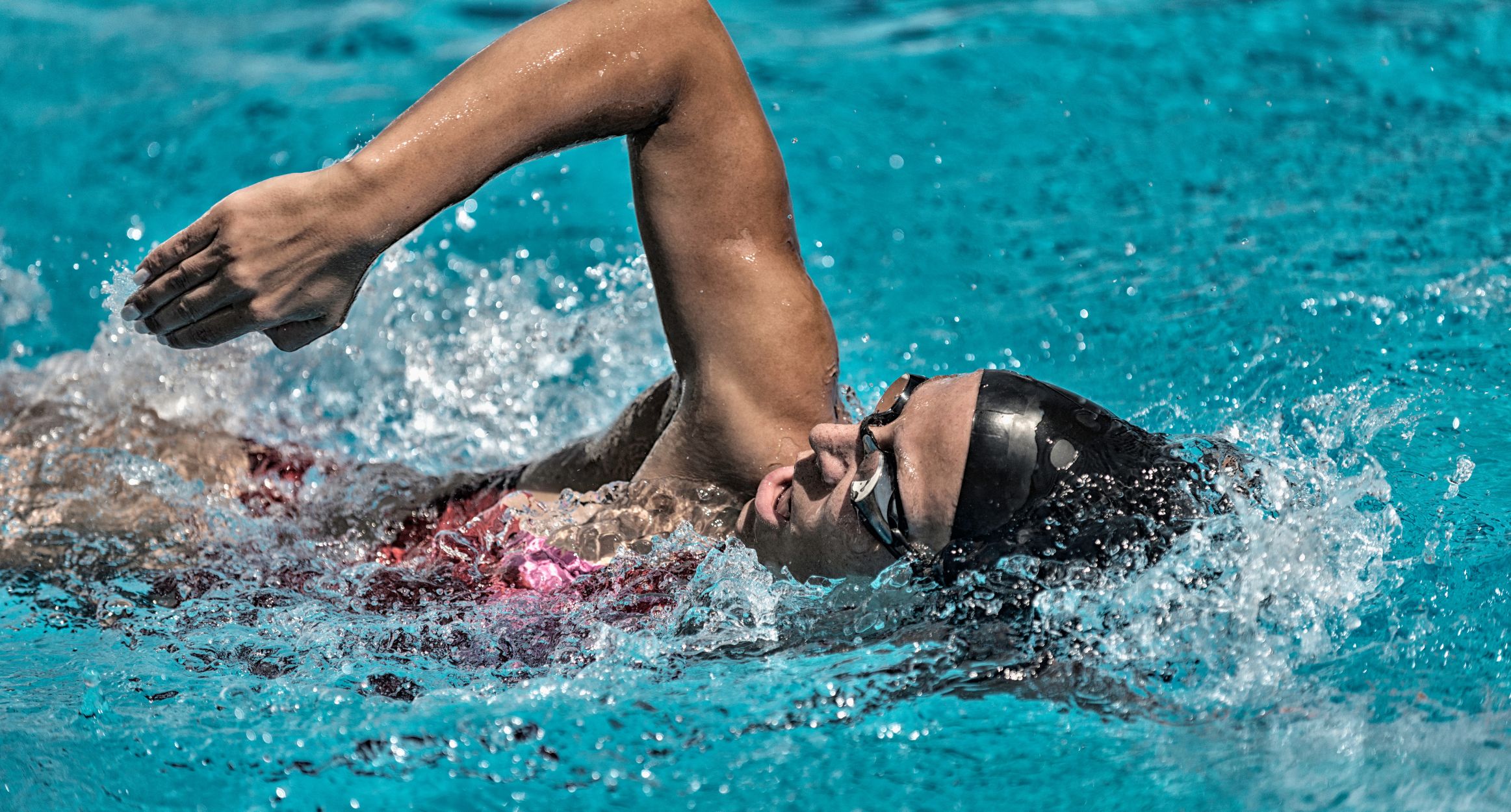 It is summer, time to jump in the pool! How better to cool off? Autumn? Sure. Get a few laps in before winter. Winter? Soak up some of that warm water from a heated pool. Spring? Summer's just around the corner, time to get in shape. Swimming pools on Whidbey? It makes more sense the more you think about it. Whidbey is an island, surrounded by water. Don't ignore it. Jump into it. Safely, of course.
Whidbey Looks A Little Different: 
Fly over some neighborhoods in the US and see blue splotches covering backyards with open-air pools scattered among the houses. A few outdoor pools exist on Whidbey, but they're rarer. Maybe that has something to do with trees and their needles or leaves. Rain doesn't bother swimmers. And, lightning is rare here.
The most obvious pools may be the ones you hear about but can't see while driving around. Many pools are indoors, like the one off Midway in Oak Harbor. The Navy base has at least one. Year-round swimming happens.
Visitors may relax in pools if their hotel has one.
Pools on Whidbey:
Between the two extremes of municipal and individual pools are the neighborhood ones. Several neighborhoods come equipped with large pools. Indoor ones may be year-round. Outdoor ones may be more seasonal. If you're not a resident of that neighborhood, see if you can buy a membership, like at a country club; or, maybe you can buy a recreational lot that is hard to build on, but that grants you amenities.
Each pool has their differences. 
| | | | | |
| --- | --- | --- | --- | --- |
| John Vanderzicht Memorial Pool | Oak Harbor | public | indoor | classes, aerobics |
| Admiral's Cove | Coupeville | neighborhood | outdoor | |
| Bon Air | Coupeville | neighborhood | outdoor | |
| Island Athletic Club | Freeland | club | indoor | classes, sauna |
| Useless Bay Golf & Country Club | Langley | club | outdoor | golf, tennis, dining |
| Scatchet Head | Clinton | neighborhood | indoor | |
| Sandy Hook Yacht Club Estates | Clinton | neighborhood | outdoor | marina |
| | | | | |
Personal Pools: 
And yes, some houses have outdoor pools, but some have indoor pools. Some even have pools that can be indoor or outdoor depending on whether they roll back a wall. 
If you really want that luxury (or necessity for some) of having a pool at your place, talk to the County about building one. Be prepared for permits and lots of rules. Or, find a house for sale that already has one and buy it, the house, that is. If you aren't already working with an agent and need one to help you search connect with us here. 
In Addition to Pools: 
Keep in mind though that when talking about swimming you may find people who skip the pools and use nature's waters. Lakes get you the fresh water experience, without having to worry about tides. Or, use the waters that define the island's borders, Puget Sound, the Salish Sea, our bit of the Pacific Ocean. A hint, though, find other swimmers and officials who know the currents, depths, restricted areas, and boat traffic issues. And make sure you've got the gear and dry clothes for our perpetually cold waters (~50F). 
You may not see swimming opportunities  until you look for them, but an island in a temperate part of the world can provide plenty of opportunities and options to swim for fun or exercise or both.
If this article got you thinking about moving to a community with a pool or about buying a home with a pool consider reaching out to your agent today to start the discussion. If you are not currently working with an agent and would like to be paired with a trusted realtor connect with us here so that we can get your questions answered.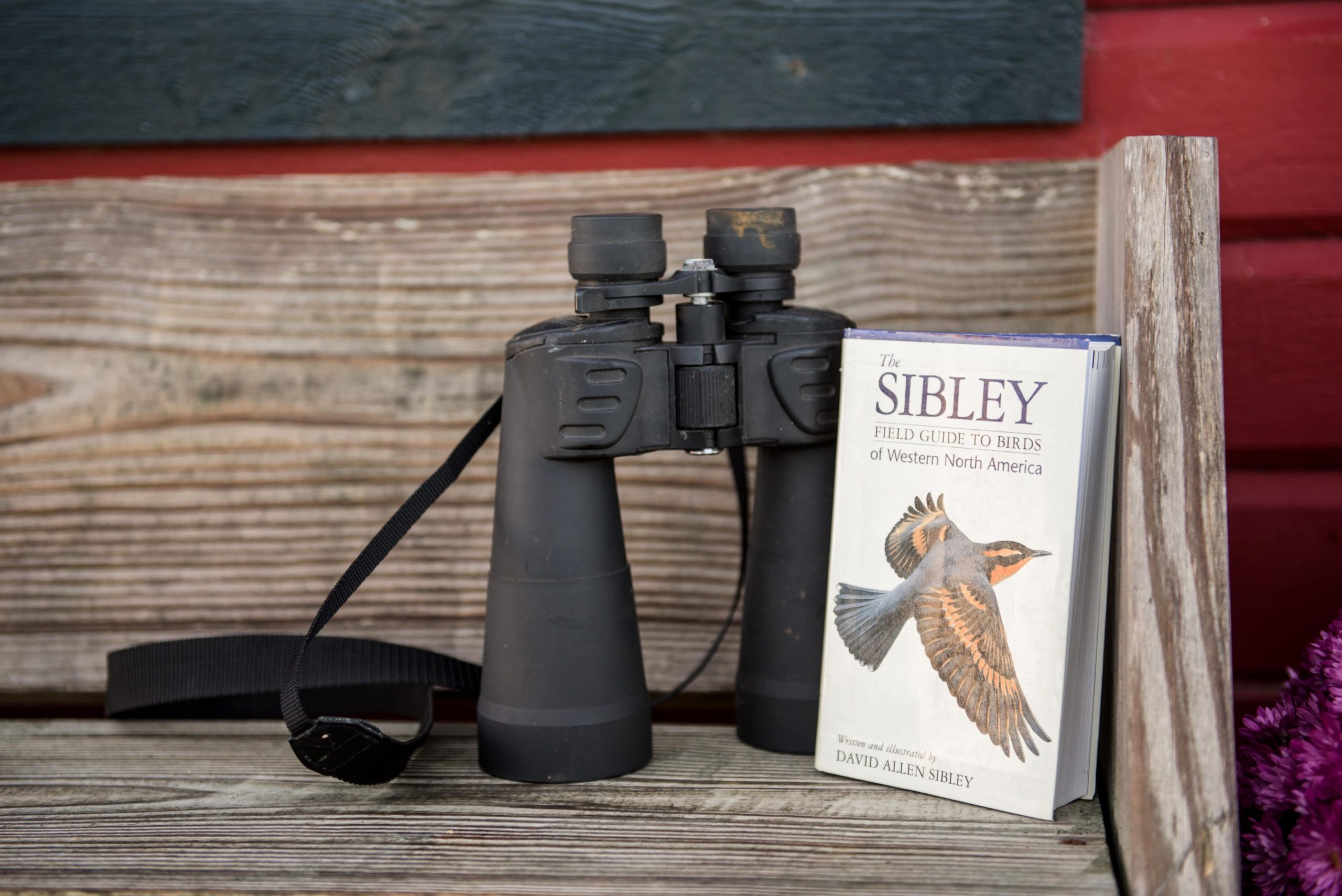 50 miles South of the U.S./Canada border and 25 miles North of Seattle lies Whidbey Island, an incomparable destination for nature lovers and bird enthusiasts. On Whidbey, you can get lost for hours and find yourself mesmerized not only by incredible views but by a breathtaking variety of birds.
Whidbey Boasts 148 miles of winding shoreline, 6 state parks, 4 lakes, hundreds of miles of trail, and a ridiculous variety of habitats from bogs to estuaries to the prairie. It is not surprising then that Whidbey accommodates roughly 250 resident and migrant bird species.

Birdwatchers will declare some of the best times to watch for birds on Whidbey are:
Spring:
Late April through May you can expect to be woken early by the Songbirds singing a pleasant tune.

Fall:
Late July through September It is hard not to miss fat red-breasted Robins filling the apple trees and spot migrant visitors from the north like wigeons, ducks, coots, waterfowl, and red-tailed hawks.

Winter:
November through mid-March is a great time of year to watch for Northern Shrike, Bald Eagles, and other raptor-type birds.

Best places for birdwatching:
If you are just trying to take advantage of easily accessible shoreline almost any time of year works. Some of the best places to watch for shorebirds birds on Whidbey Island are Penn Cove, Keystone Landing, Fort Casey State Park, and Dugualla Bay.
If you don't live on Whidbey and are coming just for birdwatching be sure to schedule more than one day for viewing. Plan time so you can experience multiple locations, each with its unique features. To better understand all the places you can access the shoreline you really need to buy Getting to the Waters Edge! We sell it at our Windermere offices both in Oak Harbor and Coupeville.
Frequently asked questions:
Some people wonder if there is a time of day that birds are most animated. Typically speaking most birds are bustling around sunrise and sunset but that rule does not apply to all birds. For example, the morning is typically the best time for spotting diurnal species, while nocturnal species are generally spotted in the evening, but it really depends on the bird and the time of year.
Whidbey Island is native to species like Eagles, Northern Harriers, wading birds, loons, grebes, sea ducks, including Harlequin Ducks, dabbling ducks, Black Oystercatchers, Common Yellowthroats, Marsh Wrens, and more. It is also is a temporary home for migrant birds who frequent the island seasonally for the island's ideal breeding habitats.  But do not be fooled. Some birds like robins, hawks, cardinals, finches, sparrows, and more stay here all year but they seem to "return" because they become active again during the spring through fall seasons after they have bundled down in their nests and shelters during the winter.
Additional resources:
To learn more about the birds that can be spotted on Whidbey and a guide for when you will likely catch a glimpse check out this detailed Whidbey Island Bird List created by the Whidbey Audubon Society.
Here are some of our favorite spots on Whidbey to watch for birds let us know your favorite spots in the comments below.