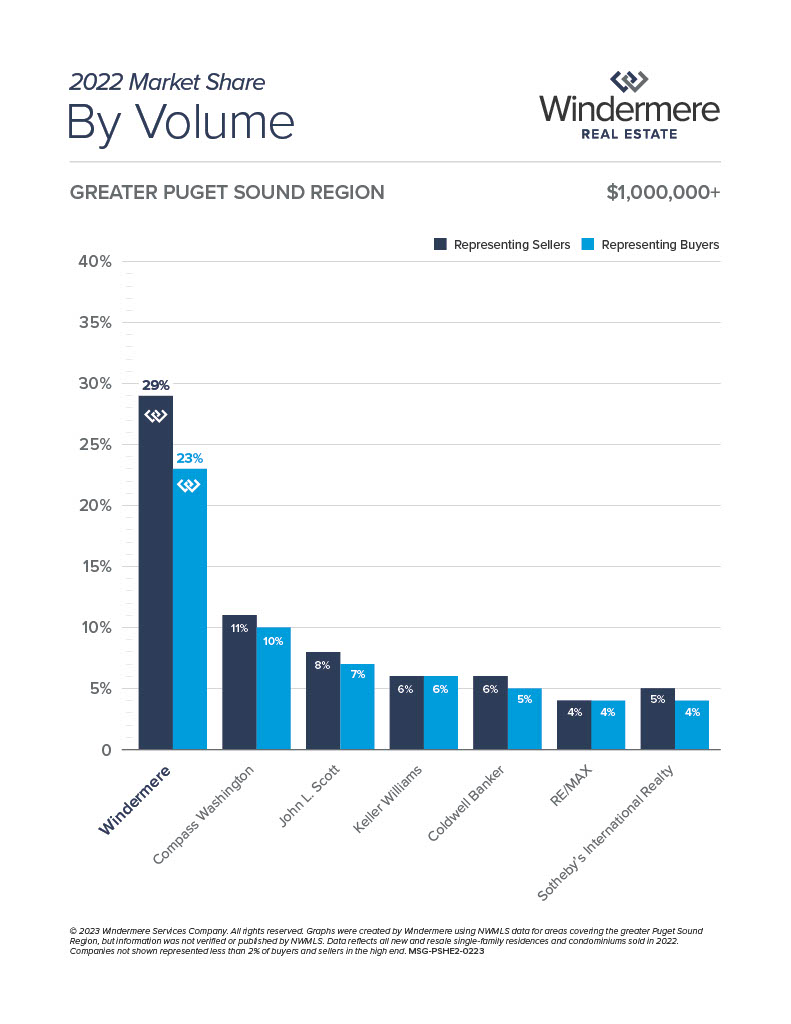 When it comes to the Pacific Northwest's real estate market, the name Windermere stands head and shoulders above the rest. With a longstanding reputation for excellence, this brokerage has been a household name for decades, thanks to its unmatched market share across all price points.
But when it comes to the luxury market, Windermere's reputation really soars. With a keen ear tuned to the needs and desires of their clients and brokers representing the high-end market, Windermere has been able to put in place a series of qualifications, marketing resources, and organizational structures that ensure that their "Premier Properties" receive the exposure and attention they deserve.
Becoming a Windermere Premier Property in a given region is no small feat. Properties must meet certain qualifications and be approved by a local Premier Director, guaranteeing that only the finest, most prestigious homes make the cut. And for those truly exceptional luxury homes that start at a staggering $3 million, Windermere offers the W Collection, a showcase of properties that are not only stunning and unique but also benefit from a separate website and national and international portfolio.
But Windermere's reputation in the high-end market isn't just about its exclusive properties. It's also about the extraordinary level of quality and service that they provide. Windermere's brokers and staff are known for their unparalleled expertise, professionalism, and attention to detail, ensuring that every aspect of the home buying and selling experience is executed with the utmost care and consideration.
In short, Windermere is more than just a real estate brokerage; it's a trusted partner in the luxury home market, providing a level of service and expertise that is simply unmatched in the industry. If you're in the market for a truly exceptional property or looking to sell your luxury home, you won't find a better partner than Windermere.  Connect with a local Windermere broker by clicking here.
If you are interested in becoming a luxury broker on Whidbey Island, email us at KStavros@windermere.com.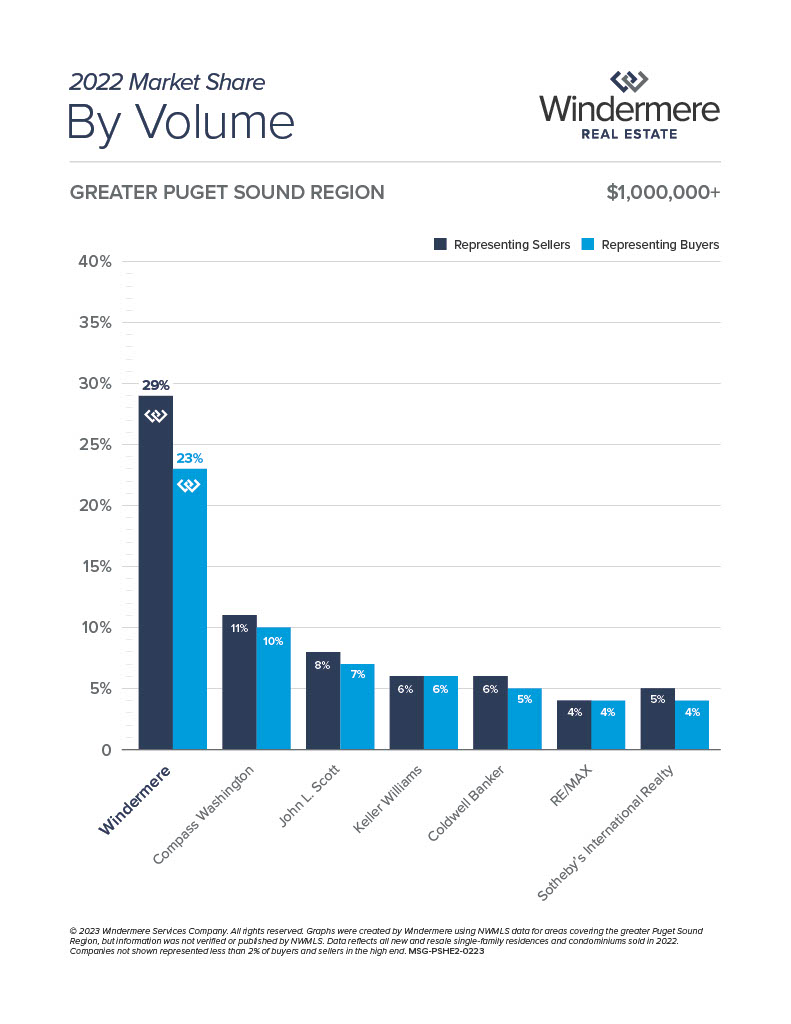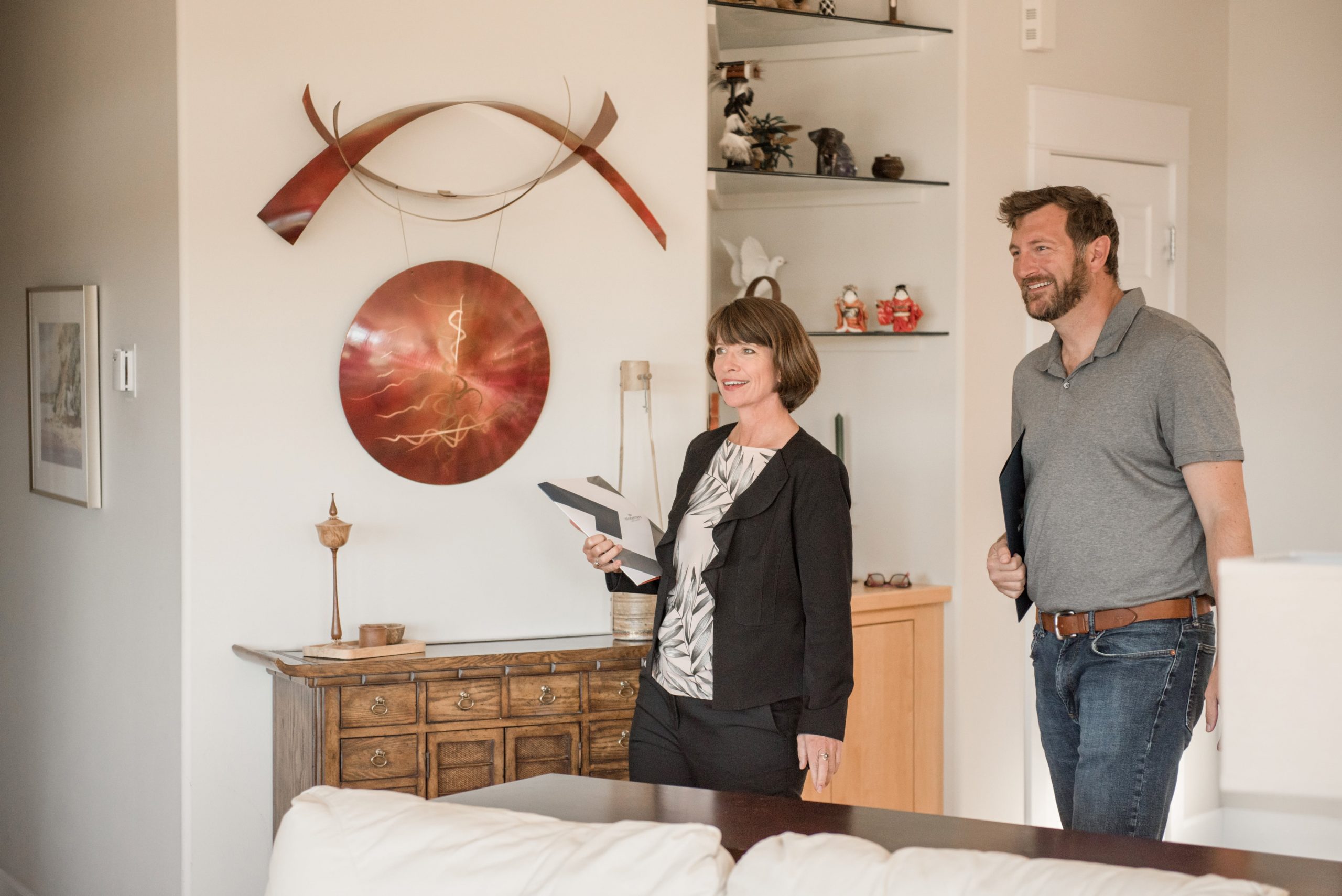 As the year comes to an end, we recognize a trend where homeowners are motivated to make the move and finally get into a home that complements their changing lifestyles. It is clear that homeowners have begun to understand the benefits of today's sellers' market. With record-breaking home price appreciation, growing equity, low inventory, and competitive mortgage rates it makes perfect sense as to why.
To support this, take a peek at recent data from realtor.com that demonstrates a significant share of homeowners that intend to list their homes this winter.
What That Means for Homeowners:
That means more homes are about to hit the market increasing supply to be more in line with demand than we have recently seen. This means there will be more options for buyers to choose from when looking for their homes.
According to George Ratiu, Manager of Economic Research at realtor.com:
"The pandemic has delayed plans for many Americans, and homeowners looking to move on to the next stage of life are no exception. Recent survey data suggests the majority of prospective sellers are actively preparing to enter the market this winter."
If you are thinking about waiting till the spring to sell your house, keep in mind that your neighbors might be one step ahead of you and sell this winter. If you want to stand out from the crowd, this holiday season is the best time to make sure your house is available for buyers. Here's why.
Sellers Are Still Firmly in the Driver's Seat:
Historically, a 6-month supply of homes for sale is needed for a normal or neutral market. That level ensures there are enough homes available for active buyers (see graph below):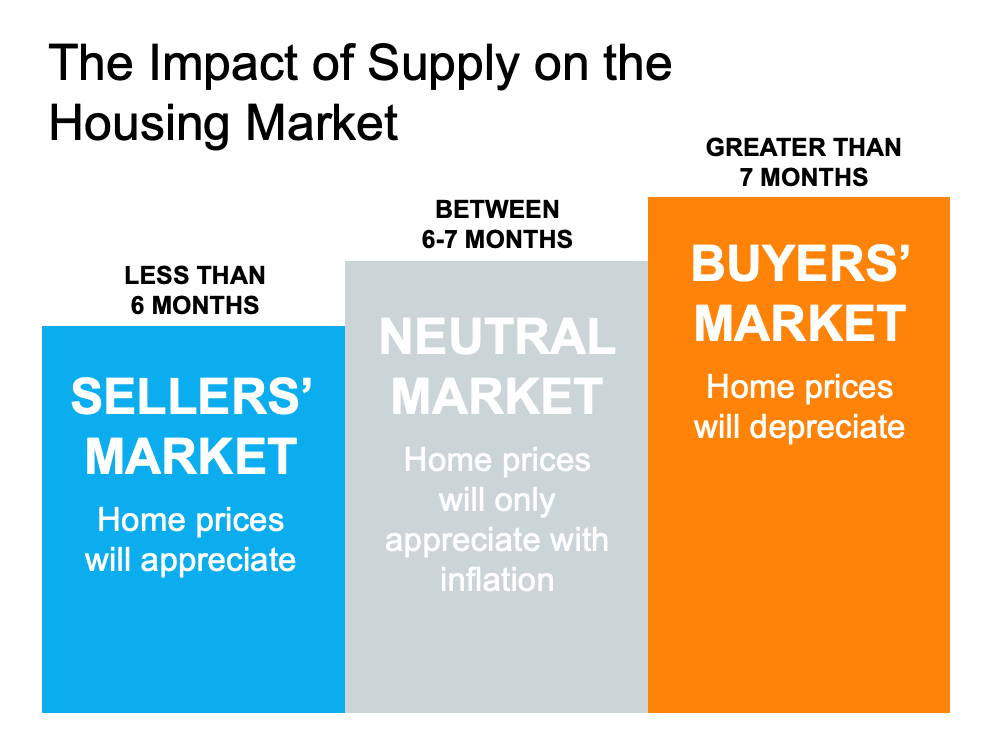 The latest Existing Home Sales Report from the National Association of Realtors (NAR) shows the inventory of houses for sale sits at a 2.4-month supply. This is well below the 6-7 months supply needed for a neutral market.
What Does That Mean for You?
When the supply of homes for sale is as low as it is today, it is more difficult for buyers to find homes to purchase. This drives up competition among buyers, who then submit increasingly competitive offers to win out against others in the home search process. As this happens, prices rise and your leverage as a seller rises too, putting you in the best position to negotiate a contract that meets your ideal terms.
The low housing supply we are currently facing will not be solved overnight. Sellers this season should act quickly to maximize their potential. The data demonstrates that, with more prospective sellers planning to list their homes this winter, selling sooner rather than later helps your house rise to the top of a holiday buyer's wish list so you can close the best possible deal.
Bottom Line:
Listing your home over the next few weeks gives you the best chance to be in front of buyers competing for homes this holiday season. Let's connect today to discuss how you can benefit from today's sellers' market. Email us here.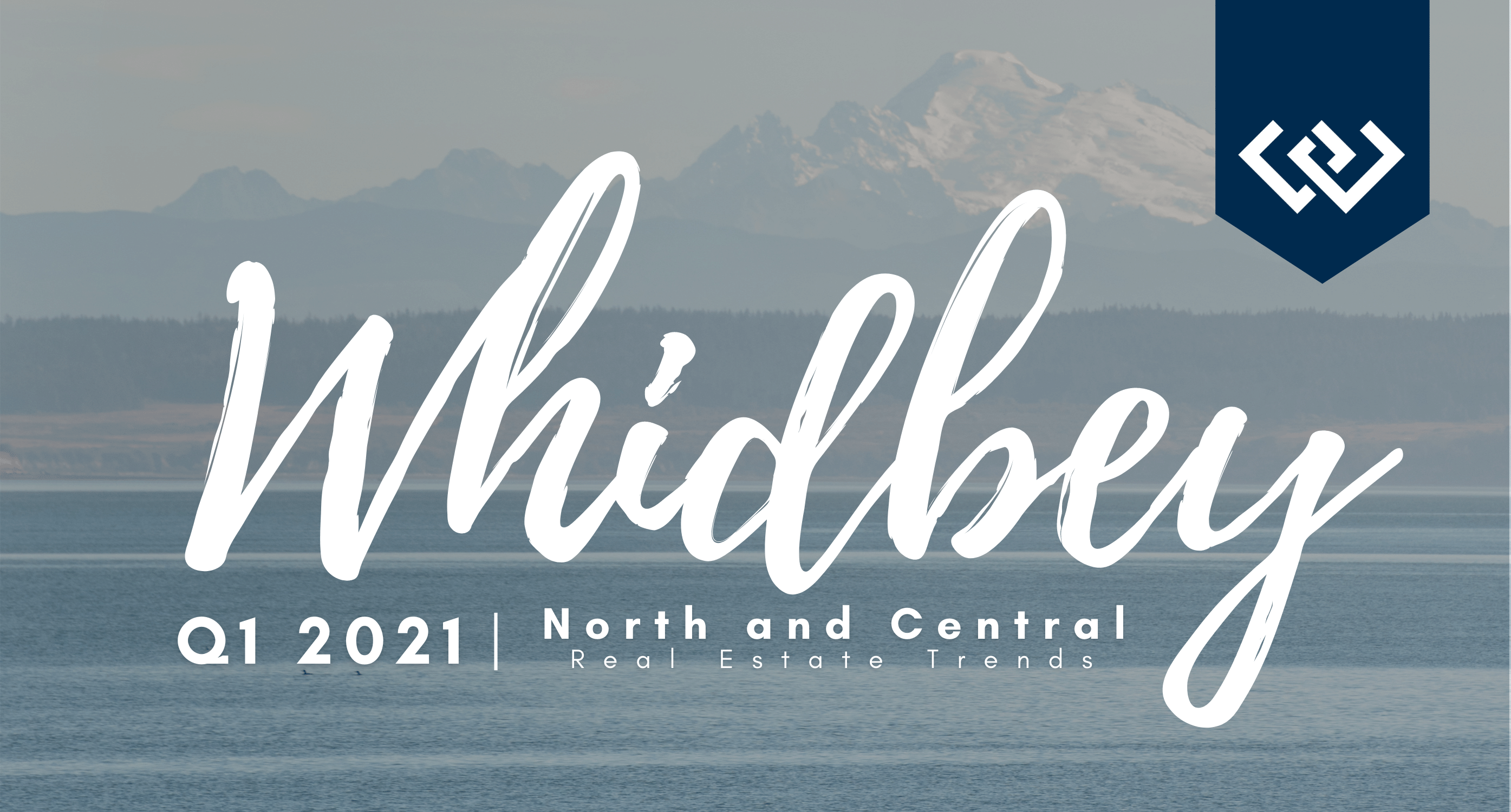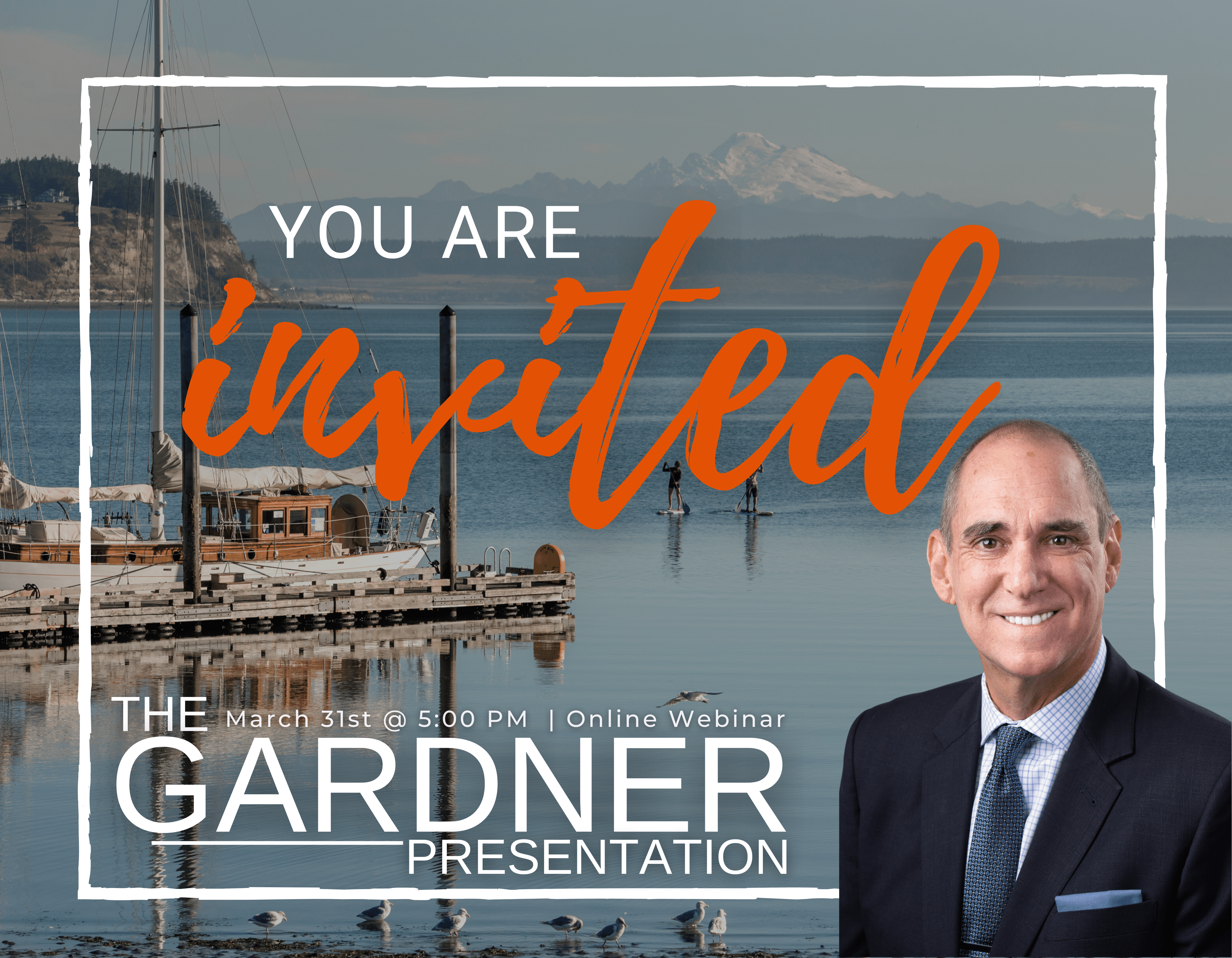 On March 31, 2021, we hosted a live virtual event where we invited Matthew Gardener Windermere's leading economist, to present an economic review and Forecast for our local Whidbey Island real estate market.
You may be asking yourself, "who is Matthew Gardner or why should I listen to what he has to say?"
Why We Trust Matthew and Think You Should Too
Matthew Gardner is the Chief Economist for Windermere Real Estate, the second-largest regional real estate company in the nation. Matthew specializes in residential market analysis, commercial/industrial market analysis, financial analysis, land use, and regional economics. He is the former Principal of Gardner Economics and has over 30 years of professional experience both in the U.S. and U.K. You may have also run across his articles on the popular Inman.com.
As Chief Economist for Windermere Real Estate, Matthew Gardner is responsible for analyzing and interpreting economic data and its impact on the real estate market on both a local and national level. This includes publishing THE GARDNER REPORT each quarter, which highlights market conditions in regions throughout the Western U.S. Inside each region's report, you'll find forecasts based on the latest real estate data, including regional home sales, average home-price information, days on market, and other indicators to determine whether it is a buyer's or seller's market. Matthews Western Washington Quarter Reports can be found here.
We were lucky enough to get him to do a specialized analysis of our local market just for you. If you missed it live, you can watch the full recording below as well as take a closer look at his slide deck by requesting to have it sent to your email.
As always if you have any questions reach out to your Windermere Agent. Don't have one? Email us today at WhidbeyCommunications@Windermere.com  and we will get you connected with the perfect agent for you.