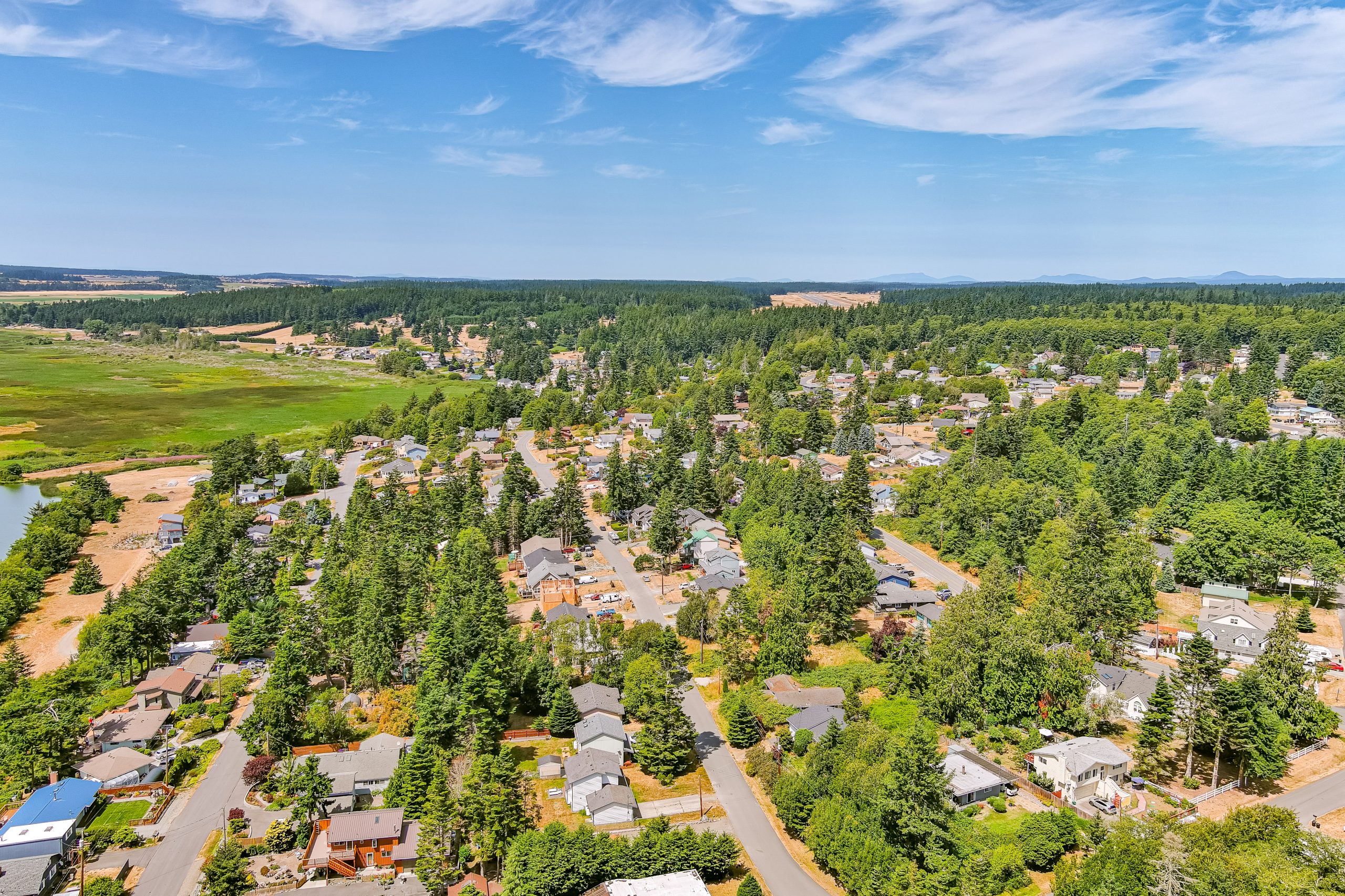 If you are considering moving in today's market, you are probably wondering why it is so hard to find a house to buy. The lack of inventory might leave you feeling a bit defeated and likely on the verge of giving up and waiting to try again when there are more options. But… that is NOT the best idea. Let us explain why.
The lack of inventory we are experiencing has been a problem for years and is likely to continue for quite some time. Follow along as we expose some of the long-term and short-term factors that contributed to the limited supply we are feeling in our housing inventory.
Shortage of New Construction
Changes in our economy and other contributing factors have slowed the rate at which builders are building new construction. For more than a decade, new construction has been below the national average. Consider the graph below. It demonstrates the past 5 decades of new construction of single-family homes.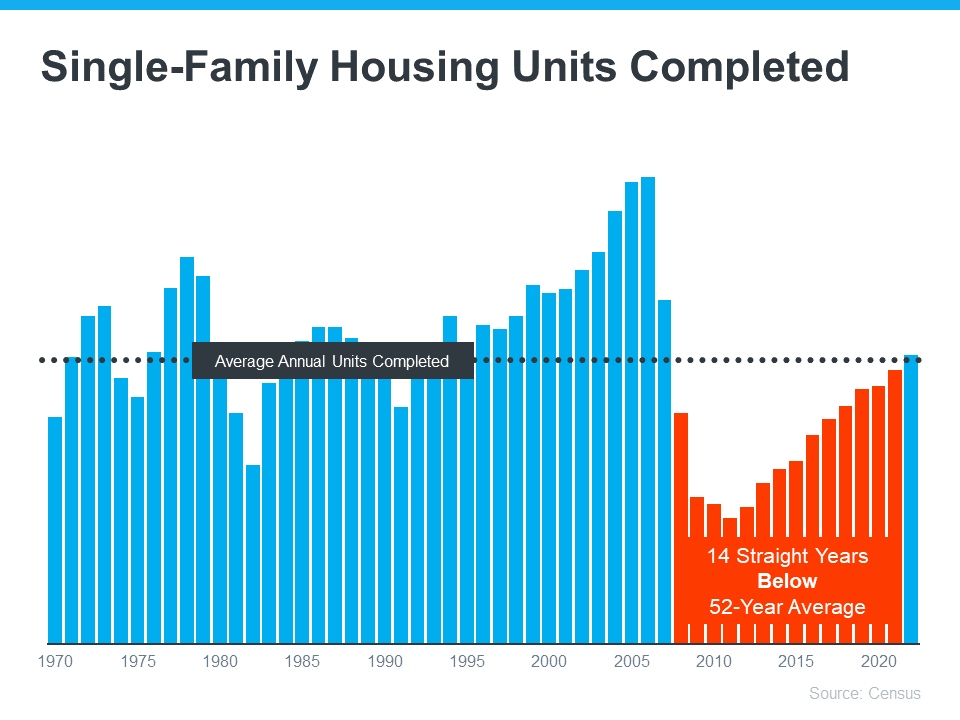 Looking at the chart, the orange shows that builders did not construct enough homes to meet the historical average for the past 14 years. Underbuilding significantly contributed to the inventory deficit and will take a lot of work to get the housing market back to where it once was. While the graph shows improvement this last year, the long-term inventory shortage will not snap back overnight.
Owners are Locked in at Low Rates 
Several factors of today have created stumbling blocks for returning to a healthy market. One of the most obvious challenges is the mortgage rate lock-in effect. You might be wondering what the mortgage rate lock-effect is. We are here to explain. When mortgage rates were at all time lows, home owners locked in at incredibly low rates making their monthly house payments significantly less each month than what someone buying a home with todays rates would be. Many owners are hesitant to sell because mortgage rates are higher today. Homeowners don't want to take on the higher mortgage rates and loose their low mortgage rate. The image below demonstrates how many homeowners are finding themselves in this predicament.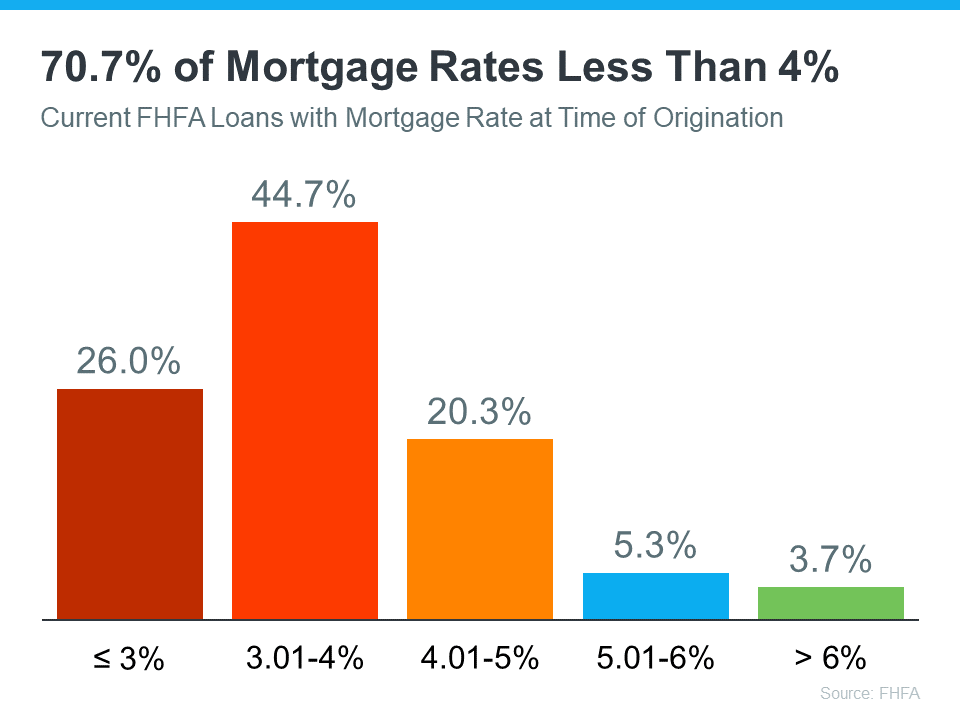 Homeowners are faced between low mortgage rates and their needs. Many are sacrificing their needs to keep their low interest rates. What homeowners need to keep in mind is that their needs may be just as important as the financial aspects of their move. A difficult predicament for sure. If you have found yourself faced with this situation and would like to schedule a personalized review of your unique situation and what options you might have available to you connect with us here. 
Media Creates Unnecessary Fear
Have you ever heard the saying, "Don't believe everything you read, see, or hear."  This statement couldn't be more true. Media has fabricated fear surrounding the housing market that has people fearful of making any move and unsure of what to believe. You probably have been bombarded with headlines promising a housing crash or that home prices will fall by 20%, yet neither of those things came true. Regardless, the stories blemished your confidence just enough to keep you holding off just a little bit longer. Co-Founder and Chief Data Officer of Parcl, Jason Lewris articulated it perfectly saying:
"In the absence of trustworthy, up-to-date information, real estate decisions are increasingly being driven by fear, uncertainty, and doubt." 
This increasing fear leads to decreasing housing inventory because people who would otherwise make a move are now hesitant to do so. The market is not doom and gloom though. Even if the headlines say that they are. Our realtors can help you decipher the facts from the fiction and help identify opportunities in your unique situation. If you are not currently working with an agent and would like to be connected with one, connect with us here.
Why This Should Matter to You
You might be wondering why any of this matters to you. The answer differs for both buyers and sellers and can vary depending on your personal situation. Talking with an agent is the best thing you can do. However, we will offer you an overview.
If you are a buyer: 
Due to the limited number of homes available on the market you will need to seriously consider all of your options. Keep an open mind to different locations and housing types. A skilled professional will help you explore all of your options and what is available to you to help you find the home that best fits your needs. If you are not currently working with an agent and would like to be connected with one of our trusted realtors click here.  Our agents will help expand your search and determine a solution that best fits your needs. 
If you are a seller: 
This market actually benefits you more than you might realize. The low housing inventory means that your home wont get lost amongst the other homes. Your home will stand out in this market. Connect with your agent to discover why it is especially worth your while to sell in todays housing conditions.
At the end of the day, low housing supply is not a new challenge. Both long-term and short-term factors have contributed to the inventory deficit we are experiencing. If you are considering making a move, let's talk. Regardless of whether or not you decide to buy or sell you have an expert on your side and will have made an educated decision best for you.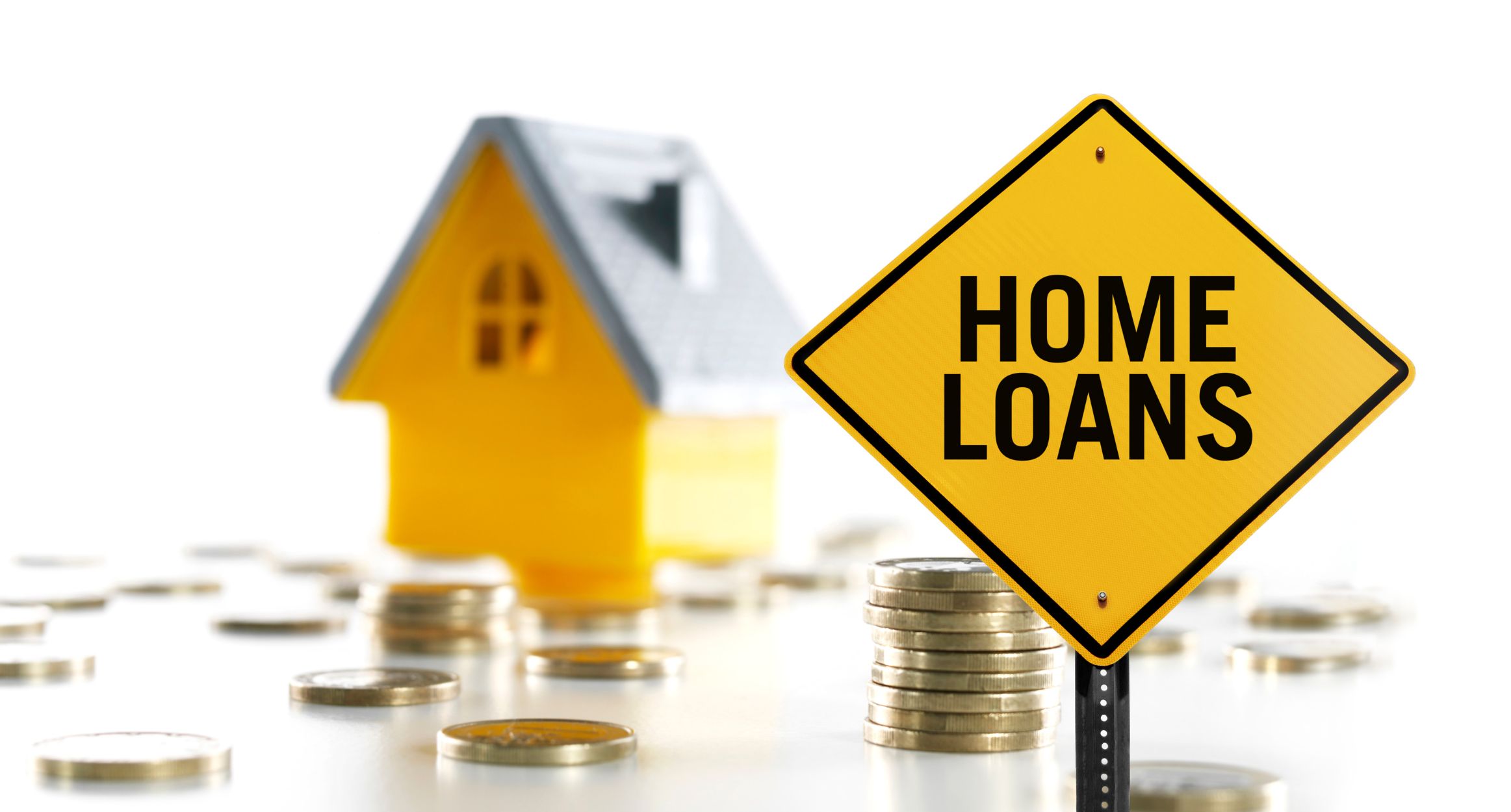 Are you nervous about getting approved for a home loan?
Don't be! Staying informed about what to expect and what you should and should not do will help ease some of that worry. We are here to help you.  Follow these simple DOs and DON'Ts and they will help you avoid hiccups during the approval of your home loan.
Dos:
Continue to your current rent or mortgage payments on time.
Stay up to date on all existing accounts (even if you are paying them off).
Continue to work for your same employer.
Continue to use the same insurance company.
Continue living at your current residence.
Continue to use your credit cards as normal.
Call your trusted lender if you have any questions.
Don'ts:
Make any major purchases like cars, boats, furniture, jewelry ect.
Apply for a new line of credit (credit card or loan) even if you are pre-approved.
Open a new credit card.
Transfer any balances from one account to another.
Pay off any collections or accounts without first checking with your trusted lender.
Close any credit card accounts.
Change bank accounts or banks.
Max out or overcharge your current credit cards.
Consolidate your debts into fewer accounts.
Take out a new loan.
Start any home improvement projects.
Finance any elective medical procedures.
Open new cell phone accounts.
Create a new fitness membership at a gym or club.
If you run into any unique situation that leaves you questioning whether you should proceed it is in your best interest to connect with your lender and ask before you make any decisions. Your lender can help you determine what is right for you in your unique situation to achieve your financial goals.
If you do not have a lender of your own or would like to discuss buying or selling a home, please do not hesitate to connect with us so that we can help you.
Email us at WhidbeyCommunications@windermere.com or call us at 360.675.5953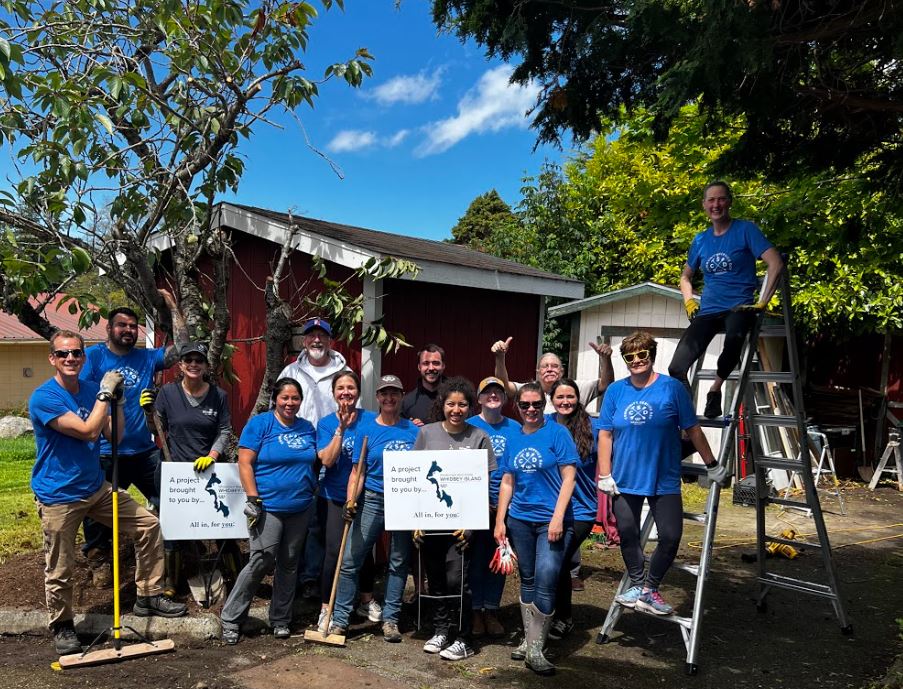 Every year since 1984, Windermere offices everywhere have dedicated a day of service to the community. Each office closes its doors for a day to join together and complete projects that improve our local neighborhoods and community.

The hands-on projects are chosen by brokers and staff. Projects vary widely from area to area. Some examples of people and places served include senior centers, kids playgrounds, community organizations, state parks, road clean-ups, individuals in need, food banks, and much more!
With over a million hours of community service logged to date, we are proud to continue this tradition of giving back to our communities where we live, work, and play.

On Friday, June 10th we had an opportunity that was a bit different from years past. This year prior to the big day we connected with Senior Services here in Oak Harbor to help us identify 7 individuals within our community that could use a helping hand maintaining their properties. Once the individuals were identified we meet with them and evaluated their properties to see how we could best meet their needs. Some needed overgrown bushes removed, weeds pulled, lawns mowed, tree branches removed to keep from falling on their home, flowerpots replanted, benches cleaned so they could sit and enjoy their property, and more. Over the next several weeks we gathered the materials needed. Meanwhile, we took a trip over to Mailliard's Landing Nursery in Oak Harbor to identify the plants needed for each property. The staff at Mailliard's are a wealth of knowledge and helped us identify low-maintenance plants that will stay or return for years to come as well as offering a variety of mulch and fertilizers to keep each plant healthy. Did you know Mailliard's accepts yard waste too? We didn't know either till they sponsored our project by taking the debris we removed from each of the properties. What an awesome help that was!

When Friday came, our agents broke into three teams to tackle each project till all 7 homes were complete. It didn't matter how large or small the task our agents worked tirelessly together to get each task done from bringing down tree branches, to pulling weeds. Through sweaty brows, we witnessed smiles and even some grateful tears throughout the day. Seeing the owners enjoying their space again was worth every ounce of work put in.
If you have an idea for our community service day project in 2023 and beyond please reach out! We love to hear how we can give back.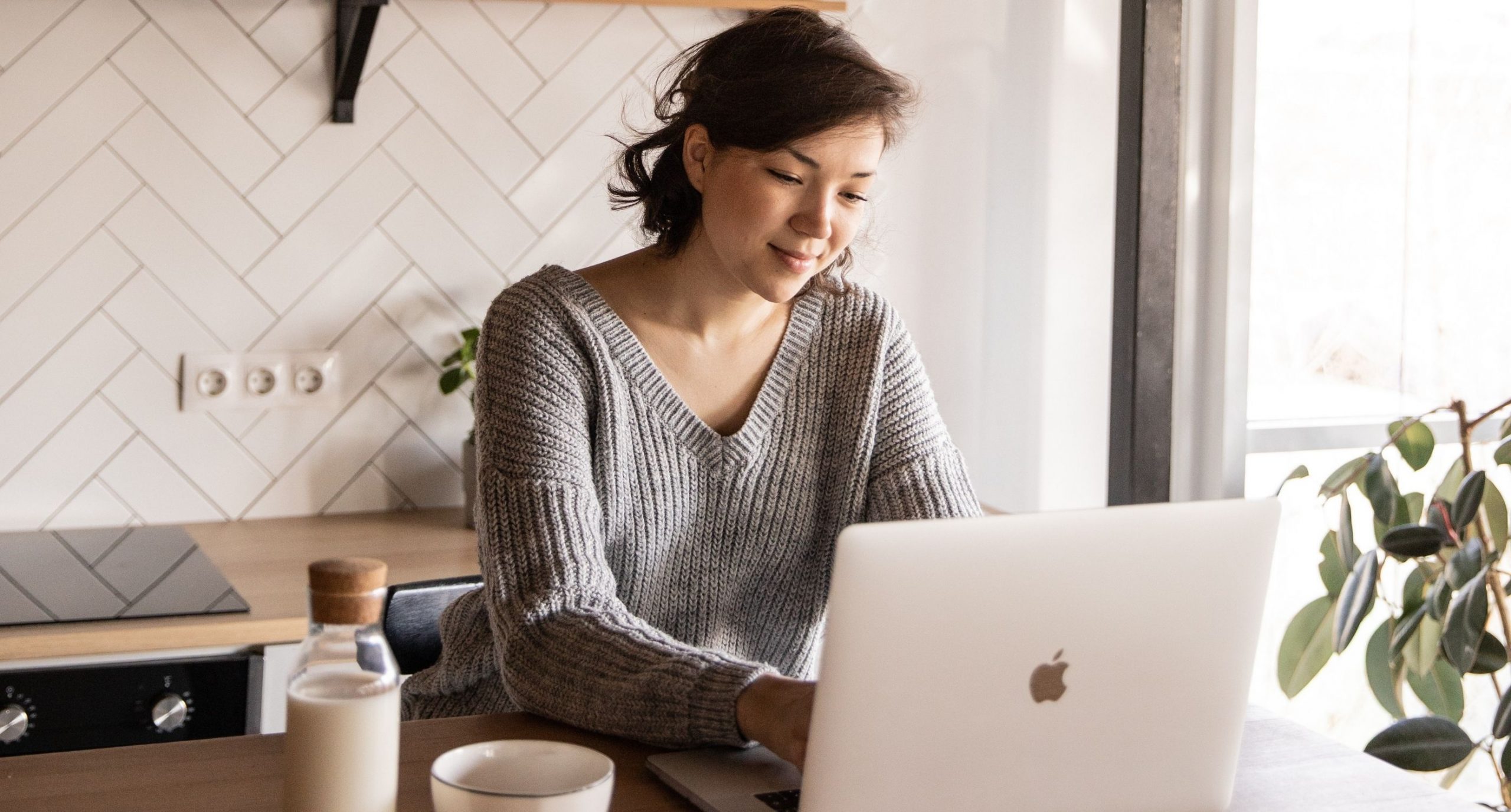 When you are preparing to move to a new location or to buy a home for the first time, you are likely eager to learn literally EVERYTHING from the home buying process to everything about the area and what it has to offer when you arrive.

Whether from pure excitement or overwhelming nerves you are likely to find yourself up well past your typical bedtime researching things like:
What cool things are nearby?
Which neighborhoods you can afford.
What those neighborhoods are like.
If you can imagine yourself living there.
Where the best spots are for a cup of coffee.
and probably… where the most iconic location for a picture that might make you Instagram famous might be.
Luckily for you, some real estate brokers are obsessed with this same level of need-to-know. There are a handful of brokers who have created incredibly in-depth online guides to their area. Many go as far as to include information on individual little neighborhoods that will make your search and transition that much easier.
Where it all started:

We were inspired by Marguerite Martin to go all out on neighborhoods and provide rich local content just as she has with her page Move to Tacoma.
It brings us great pleasure to announce that here at Windermere Whidbey Island, we recently unveiled our very own Neighborhood Guide. We couldn't be more excited to share it with you! Our first release takes a deep dive into 26 neighborhoods from Oak Harbor to Greenbank. We will continue expanding over time. Each page includes written descriptions, images of the homes and neighborhood features, quotes from neighbors, a map with key attractions nearby, median sales price, links to active, pending, and sold homes, commute times to schools and nearby hospitals, and blog posts on a whole suite of topics related to that neighborhood.

Looking for more?
If you are looking for more lifestyle information, check out our umbrella page The Whidbey Island Guide. The guide offers local events, links to government and public sites/resources, collections of articles on things like hiking, restaurants, and so much more.
Remember, these pages represent just the tip of the iceberg on what our brokers know about living on Whidbey Island. If all this information just leads to more questions give us a call! If you have suggestions on information, you wish we would add please tell us, we are all ears.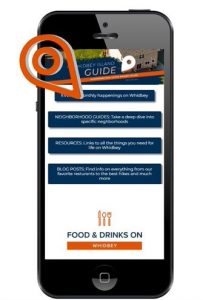 Connect with us:
Connect with us and expand your search by following us on Instagram at @Windermere_Whidbey_Island where you can find reels on the various neighborhoods of Whidbey.
View this post on Instagram
If Facebook is more your thing you can find us here!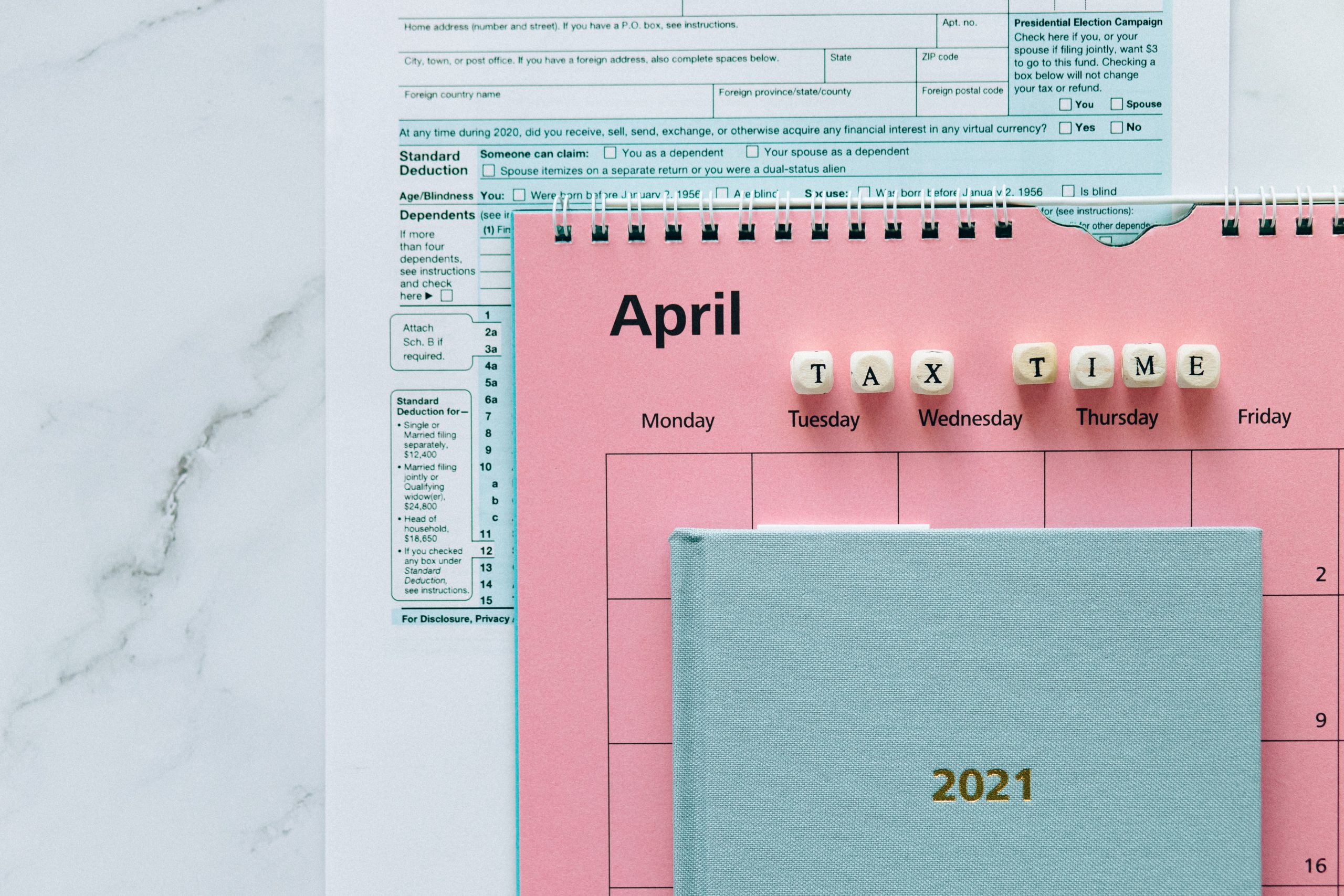 There are people that stay organized all year long and file their taxes as early as humanly possible while others will wait till the very last minute. Some people tackle the task themselves while others hire out to relieve them of the stressor. Regardless of which side of the spectrum you are on, the deadline for filing your taxes is quickly approaching and everyone is susceptible to making one of these common mistakes. We would like to help you file successfully by not only making you aware of these mistakes but also by offering a digital download checklist for you to print and keep with you while you file.
According to the IRS, there are nine filing errors that most commonly cause a rejected status. Make sure you don't become a statistic and be sure to double checking these nine things.
1.       Incorrect or missing social security numbers
We don't often use our social security numbers. They can easily be forgotten or transposed when typing quickly. Be sure to slow down and enter your number exactly as it appears on your social security card. Don't forget to give it a second look just to be safe.
2.       Dependent's name(s) are incorrect or misspelled
It is easy to write the name you call your child all year long rather than their legal name. Be sure to write their name exactly as it appears on your dependent's social security card.
3.       Wrong filing status
There are five filing status: single, head of household, married filling jointly, married filling separately, and qualifying widow(er). Click here to see the full recently updated Publication 501 to determine which one best fits your unique needs.
4.       The dreaded math errors
We have all done it at some point in life. Miss typed a number, calculated incorrectly, hit to many 0's and suddenly, our numbers are all off and we don't know where we went wrong. When it comes to taxes it is even more important to double check our work. If you are aware that you are not good with numbers perhaps it is one of those let the professionals handle the task or consider filing electronically to help reduce the error of mistakes. If you are looking for someone local Northwest Bookkeeping comes highly recommended!
5.       Electronic filing PIN errors
With that said… keep in mind that when filing electronically you are required to select a Personal Identification Number. Make sure it is a number you will remember and keep it safe.
6.       Incorrect Adjusted Gross Income
Additionally, something to keep in mind when filling electronically is that you might find yourself prompted to enter the adjusted gross income from the previous years tax return. Make sure you are entering not only the right year but also the right amount.
7.       Wrong bank account numbers for direct deposit
Can you only imagine finally having everything done and not getting your direct deposit because you entered your bank account information incorrectly? Take the extra time to double check you have input your account number correctly.
8.       Claiming the wrong tax credits or deductions
Read the instructions of the form carefully and fully to ensure you qualify for the credit or deduction you are claiming. Claiming the wrong ones can lead to a rejected status or worse.
9.       Submitting without signatures
Did you know that if your file unsigned it is automatically invalid? Save yourself the trouble and double check that all signatures are completed.
We hope you have a smooth tax filing experience and if you have any questions when it comes to including a purchase or sale of real estate in your tax filing just give us a call! We would be delighted to help!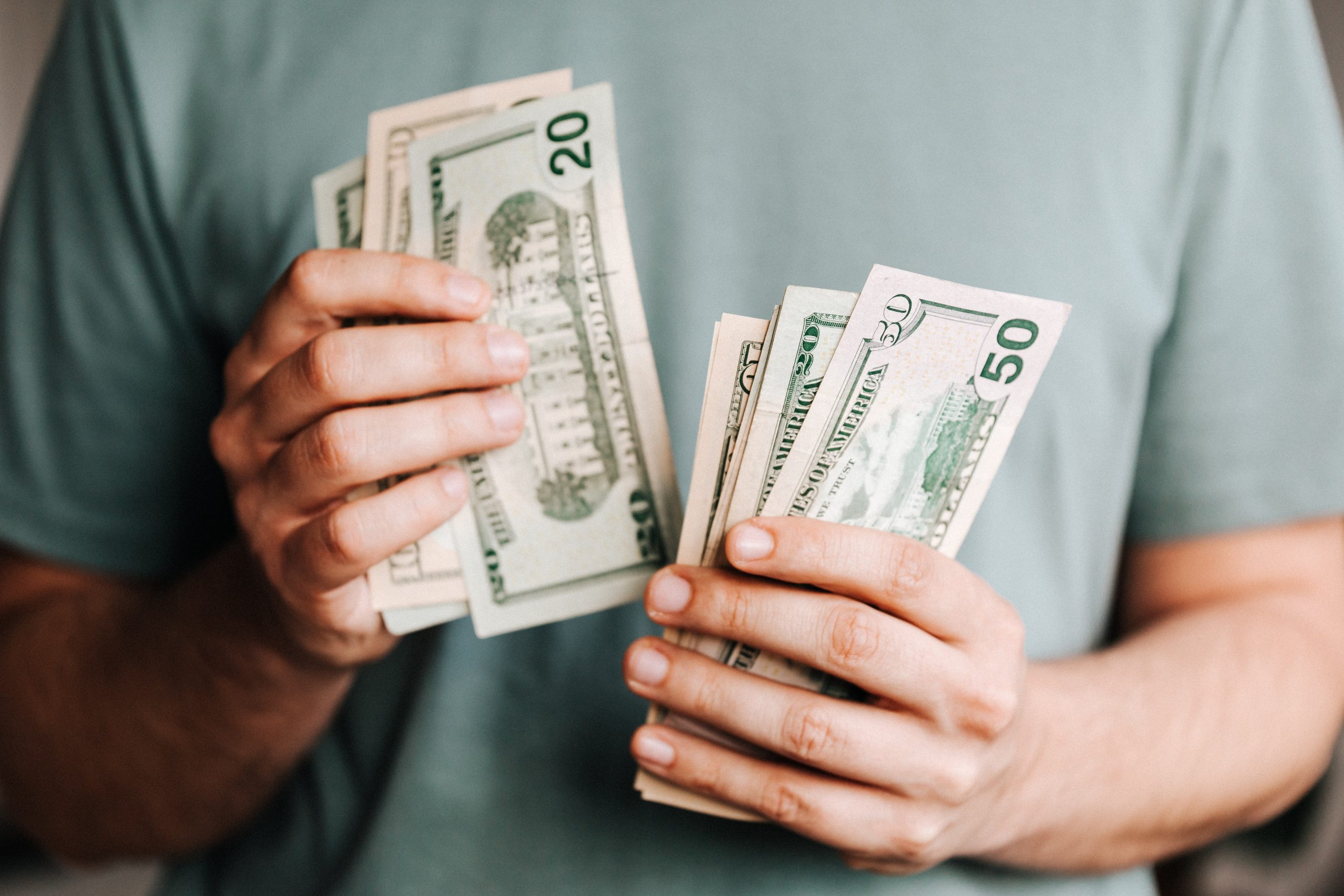 If you read our, "How Long Does it Take to Save For a Down Payment?" article back in October, you know you don't need a 20% downpayment to purchase a home because there are many alternative options available to you. However, while there are a plethora of options that you might qualify for, let's look deeper into how putting 20% down could benefit you overall. You can find tried and true suggestions for saving up your downpayment here if you don't have 20% saved up already. Keep in mind you can connect with us at any time to get personalized suggestions for what would work best for you in your unique situation.
In this article we are going to discuss how putting 20% down can help you get a lower interest rate, pay less overall, stand out in this competitive market, and avoid paying for PMI. Let's get started.
Lower your interest rate:
A 20% down payment vs. a 3-5% down payment demonstrates to your lender that you are financially stable and not a large credit risk. The more confident your lender is in your credit score and your ability to pay your loan, the lower the mortgage interest rate will likely be.
Pay less overall:
The larger your down payment, the smaller your loan amount will be for your mortgage. If you are able to pay 20% of the cost of your new home at the start of the transaction, you will only pay interest on the remaining 80% of the cost of the home. If you put down 3.5 %, the additional 16.5% will be added to your loan and will accrue interest over time. This will end up costing you significantly more over the lifetime of your home loan.
Stand out in this competitive market:
In a market where many buyers are competing for the same home, sellers often like to see offers come in with 20% or larger down payments. Many buyers were hoping for the typical winter "slow-down" where they could see a less competitive market but that has proven not to be the case this year. Read more in our article, "Thinking the Housing Market is Going to Slow down this Winter? Think Again!" The seller in this current scenario gains the same confidence as the lender. You are seen as a stronger buyer with financing that is more likely to be approved. Therefore, there is a significantly higher chance that the deal will go through with a 20% downpayment.
Avoid paying for PMI:
You might be asking yourself, what is PMI? Freddie Mac explains, 
"For homeowners who put less than 20% down, Private Mortgage Insurance or PMI is an added insurance policy for homeowners that protects the lender if you are unable to pay your mortgage.

It is not the same thing as homeowner's insurance. It's a monthly fee, rolled into your mortgage payment, that's required if you make a down payment less than 20%. . . . Once you've built equity of 20% in your home, you can cancel your PMI and remove that expense from your monthly payment."
As mentioned earlier, if you put down less than 20% when buying a home, your lender will see your loan as having more risk than those who do put 20% down. PMI helps lenders recover their investment in you in the case that you are unable to pay your loan. However, this insurance is not required if you are able to put down 20% or more. In turn, this saves you from paying those extra fees.
Oftentimes, sellers looking to move to a larger or more expensive home are able to take the equity they earn from the sale of their house to put 20% down on their next home. The equity homeowners have today, creates an advantageous opportunity to put those savings toward a larger down payment on a new home.
If you are considering buying or selling or just want to talk about this in more detail, connect with us. We are here to help.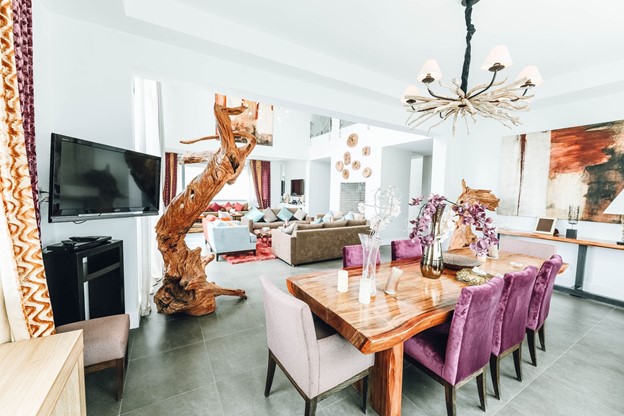 Should You Stage Your Home?
Every home is changed by those who live in it even under the care of the most vigilant homeowners. Staging a home for sale is one tactic that may take the attention away from less than stellar paint, flooring, or kitchen cabinets and convince the buyer that they can make the property the home of their dreams. 
If you are preparing to put your home on the market, staging provides the advantage of appealing to the buyer audience. It is no longer a nice idea, but one of the most important things you can do when selling your home.
What is a Staged Home?
Staging a home is one possible step in preparing a property for sale in the housing market. It is primarily focused on the appearance of the home and making the space feel a specific way. Depending on the type of pieces brought into the space the staging can make the home feel lighter, larger, or more modern. 
Most staged homes include art, rugs, furniture, plants, and other decors.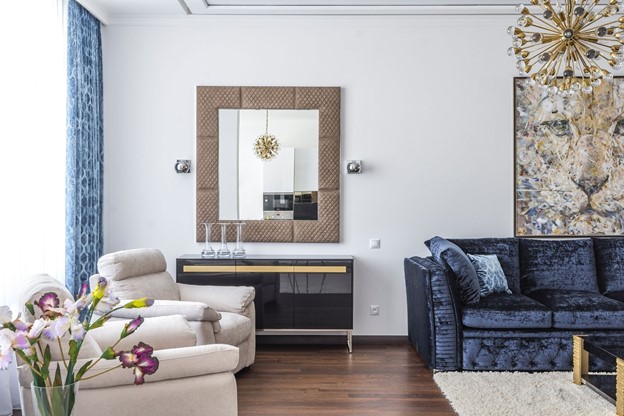 Attract More Home Buyers
Properties headed to the market need to be presented in a way that is going to attract the most possible buyers. Staging a home allows buyers to picture themselves in that space. Inviting furnishings and decor, combined with subtle accessories distributed throughout the home pulls everything together to help produce higher-quality images of each space in the home.
It has also been proven that if the home is attractive in pictures buyers are much more likely to come and see it in person. The quality of online images directly affects a buyer's interest in a home. 
Buyers confirm that they were more willing to walk through a home they saw online (41 percent), and buyers' agents identified that staging would positively impact the home value if the home was decorated to the buyer's taste (39 percent). 
Your first impression is your last impression, so make it count!
Tidbit: 
A 2021 National Association of Realtors study on home staging reported that 82% of buyer's agents said staging a home made it easier for a buyer to visualize the property as a future home.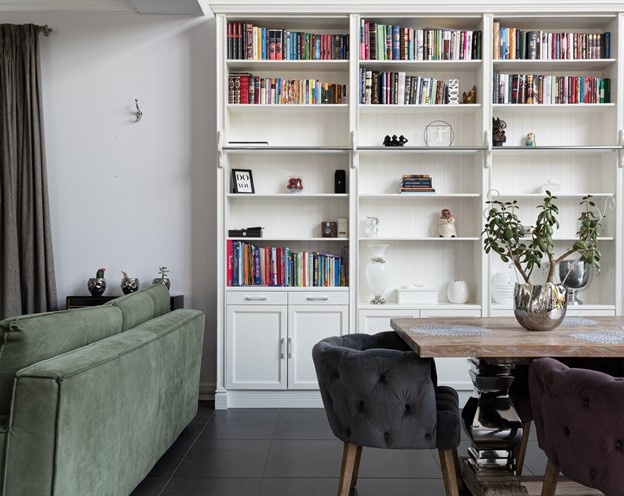 Increase Home Sale Price
Ultimately the purpose of home staging is to set your listing apart from others on the market and yield higher offers. 
According to the National Association of Realtors Profile of Home Staging 2021 when staging a home, 23 percent of sellers' agents reported an increase of one to five percent of the dollar value offered by buyers, in comparison to similar homes. 
Notably, none of the respondents in the above study reported that staging a home had a negative impact on the home's dollar value.
It's advantageous to keep in mind that home staging does put costs on the sellers' agent or the seller depending on the scenario. The median dollar value spent when using a staging service was $1,500, compared to $300 when the sellers' agent personally staged the home.
Tidbit:
The most common rooms that were staged included the living room (90 percent), kitchen (80 percent), master bedroom (78 percent), and dining room (69 percent).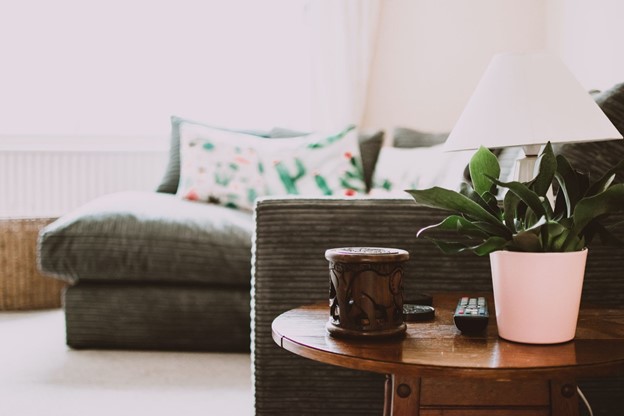 In conclusion…
By creating space that buyers fall in love with, sellers can expect offers of higher quantity and quality. Get in touch with one of our agents today.