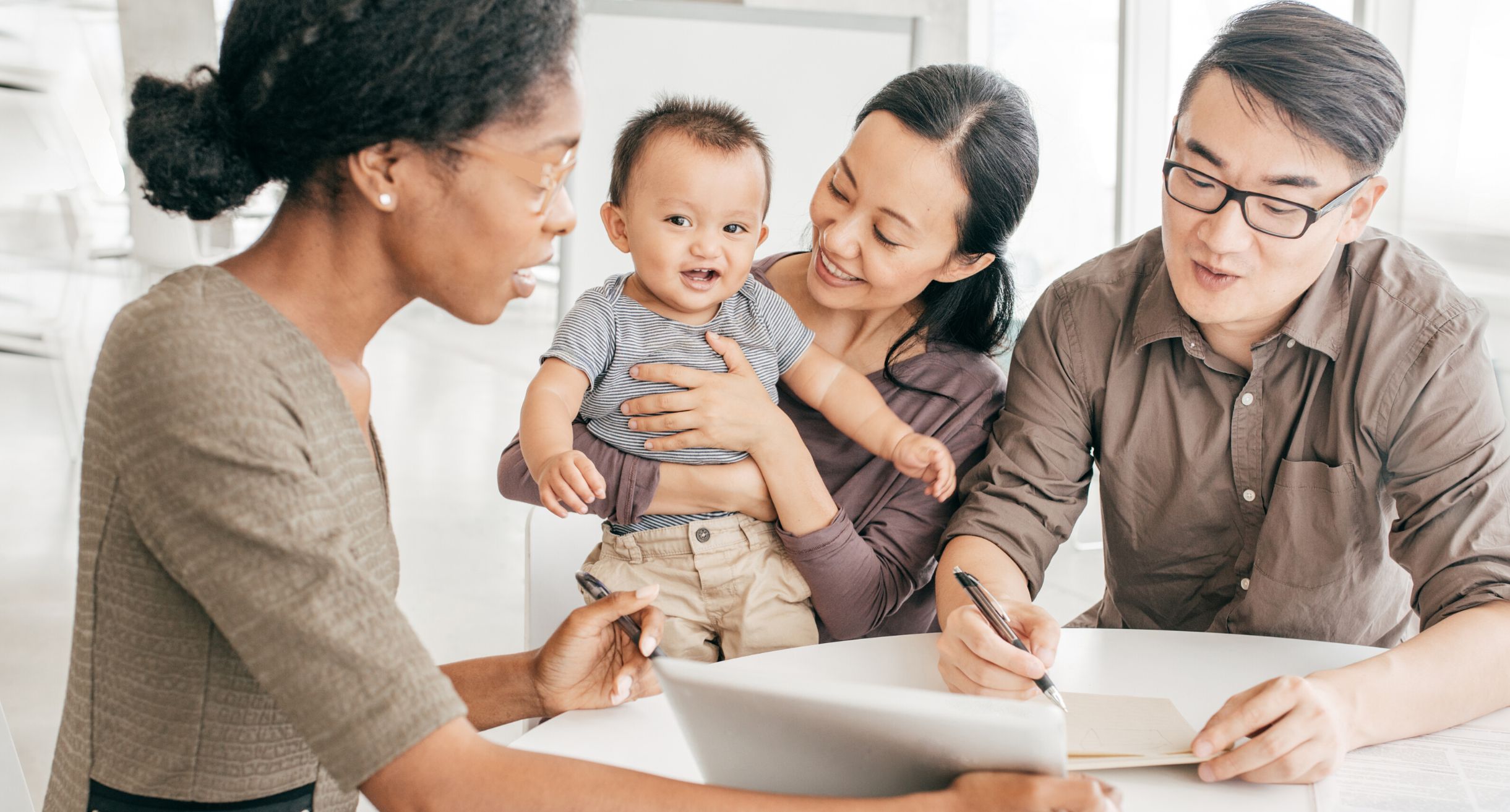 When it comes to buying a home, choosing the right lender is an important decision that can have a significant impact on your home buying experience. While it's possible to work with a lender from anywhere, working with a reputable local lender in the area you are purchasing provides many benefits that make the process smoother and more enjoyable. In this article, we will share five reasons why you should consider using a reputable local lender for your next home purchase.
5 Reasons to Use a Reputable Local Lender:
1. Personal Connection:
A local lender provides the opportunity to have a face to face conversation and build a personal relationship, which can be especially helpful when dealing with complex issues. How much better is it to have the ability to sit down face to face with someone and discuss, ask questions, smile and laugh with or even cry if necessary? It is so much better than trying to solely do things over the phone or email with someone hundreds of miles away. When the going gets tough, you (or your trusted real estate broker) can go directly to the office and discuss the issues in person to figure it out rather than be put on hold.
2. Knowledge of the Market:
A local lender is more likely to have a deep understanding of the local real estate market, including contractors, permit requirements, and more. It is not unheard of to have a local lender provide contact details for a roofer that can get the fix done in time for closing or the local Labor and Industries permit guy who can solve the problem faster than driving an hour to the nearest office. Reputable local lenders understand when there is delay due to septic repairs or how to get the water quality test results ASAP.
3. Reputation:
Local lenders have a reputation to uphold in their community, which can provide added accountability and ensure a higher level of service. When you run into your clients in the grocery store or watch their kids play on the same soccer team you naturally put a little more into making sure your service is impeccable. Anonymity creates distance and reduces accountability.
4. Strong Relationships with Escrow Teams:
Good relationships with local escrow teams can lead to smoother and more efficient transactions. Often the most stressful point of the transaction is right at the very end as the final underwriter is reviewing the file and potentially finding issues that need more documentation. This can lead to delays in critical milestones that need to be met to close on time. Getting the necessary documents from the lender to escrow on time can be the difference in closing as expected or experiencing costly delays and even the possibility of losing the home. You can use a lender from almost anywhere, but the escrow team is nearly always local to the property being purchased. When lenders are well known and respected by the local escrow offices you can expect excellent communication and problem solving between them. This will make overcoming obstacles to closing on time more likely.
5. Competitive Terms:
Local lenders often offer competitive terms and rates, making them a cost-effective option. When comparing lenders, be sure to compare all the terms and costs of the loan, not simply the advertised interest rate. When you do, you'll often find the local lender has lower overall costs than national corporate lenders.
In conclusion, using a reputable local lender provides a range of benefits that make the home buying process more enjoyable and efficient. From the personal connection to the knowledge of the local market and their reputation to uphold, there are many reasons to consider using a local lender for your next home purchase. So why not choose a lender who is well-known and highly regarded in your local real estate community? Contact us today to be put in touch with a great lender on Whidbey Island!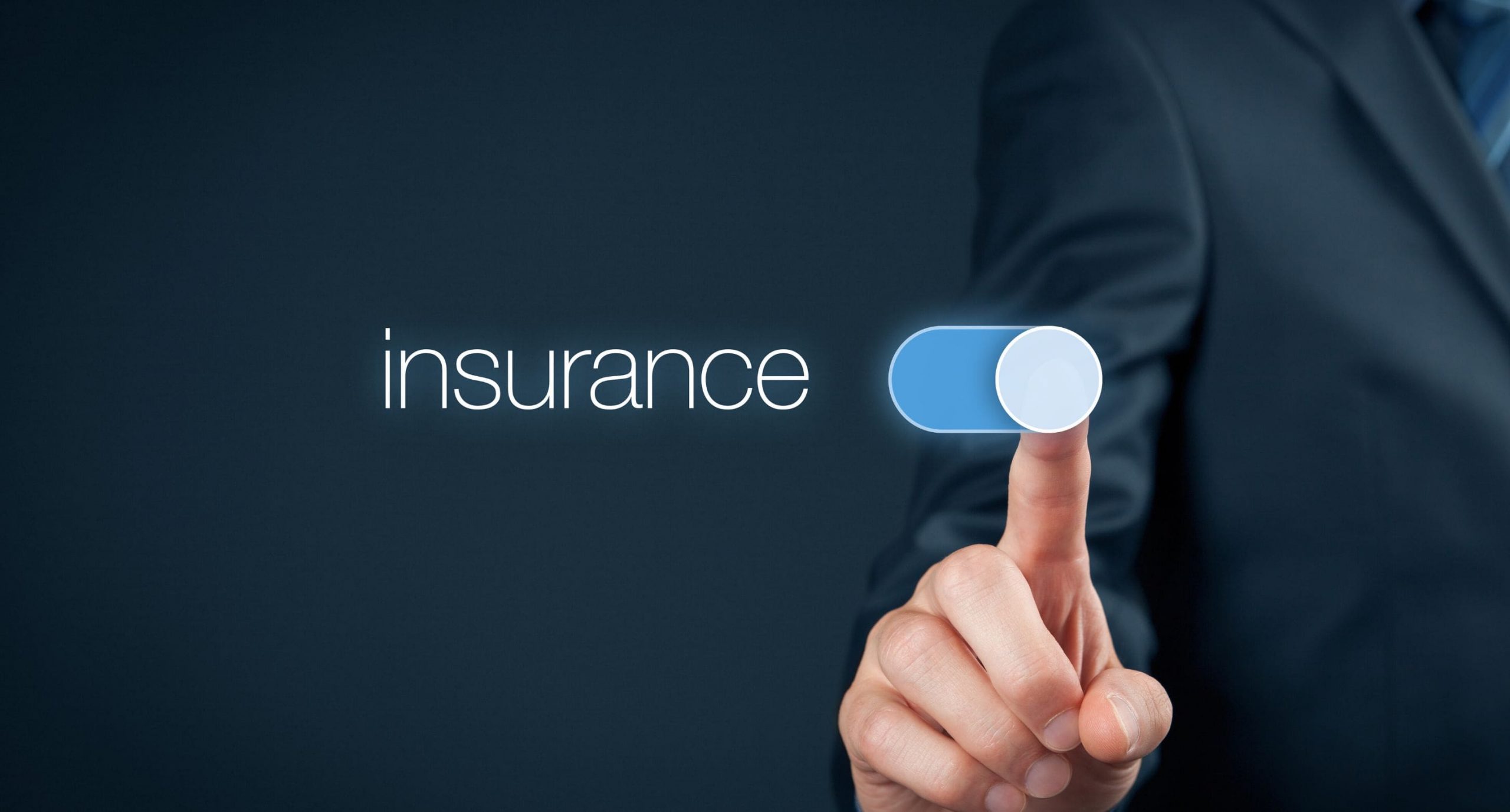 When you purchase a home, you receive a deed to the property which typically means you have full ownership. Unfortunately, sometimes mistakes happen where hidden inaccuracies in previous deeds, mortgages, and easements might leave someone else with a claim to your property. Title insurance is a type of insurance policy designed to protect property owners from financial loss due to title defects, liens, or other issues with a property's title. Title insurance provides peace of mind to homeowners and lenders alike, ensuring that their investment in the property is secure. In this blog, we will look at who is covered by title insurance and what risks are covered.
Who is Covered by Title Insurance?
Title insurance typically covers both the property owner and the lender. The policies can be separate policies so always check with your insurer regarding who and what is covered. The policy holder can be either an individual or a corporation, and the insurance covers their financial interest in the property. For homeowners, title insurance provides protection against any challenges to their ownership of the property, such as disputes over ownership, missing heirs, forgeries, or encumbrances that were not disclosed during the sale. For lenders, title insurance protects their investment in the property and ensures that their loan is secured by a valid title.
What Risks are Covered by Title Insurance?
Title insurance covers a wide range of risks, including but not limited to:
Title defects:

This refers to any challenges to the property's title, such as disputes over ownership, missing heirs, forgeries, or encumbrances that were not disclosed during the sale. Title insurance protects the policy holder against these title defects and provides the necessary financial support to resolve any issues.

Liens:

Liens refer to claims or encumbrances against a property, such as mortgage loans, taxes owed, or judgements against the property owner. Title insurance provides coverage against any liens that exist and protects the policy holder's financial interest in the property.

Fraud:

Fraudulent activities such as forgeries or false impersonation can pose a threat to a property's title. Title insurance provides protection against any fraudulent activities that may affect the property's title.
In conclusion, title insurance is an important investment for property owners and lenders. It provides peace of mind by ensuring that the property's title is secure and that any issues with the title can be resolved without incurring significant financial losses. Whether you are a homeowner or a lender, title insurance is an investment worth considering.
If you are preparing to purchase a home and need help connecting with a lender or would like help answering your questions while preparing to buy please don't hesitate to give us a call at 360.675.5953.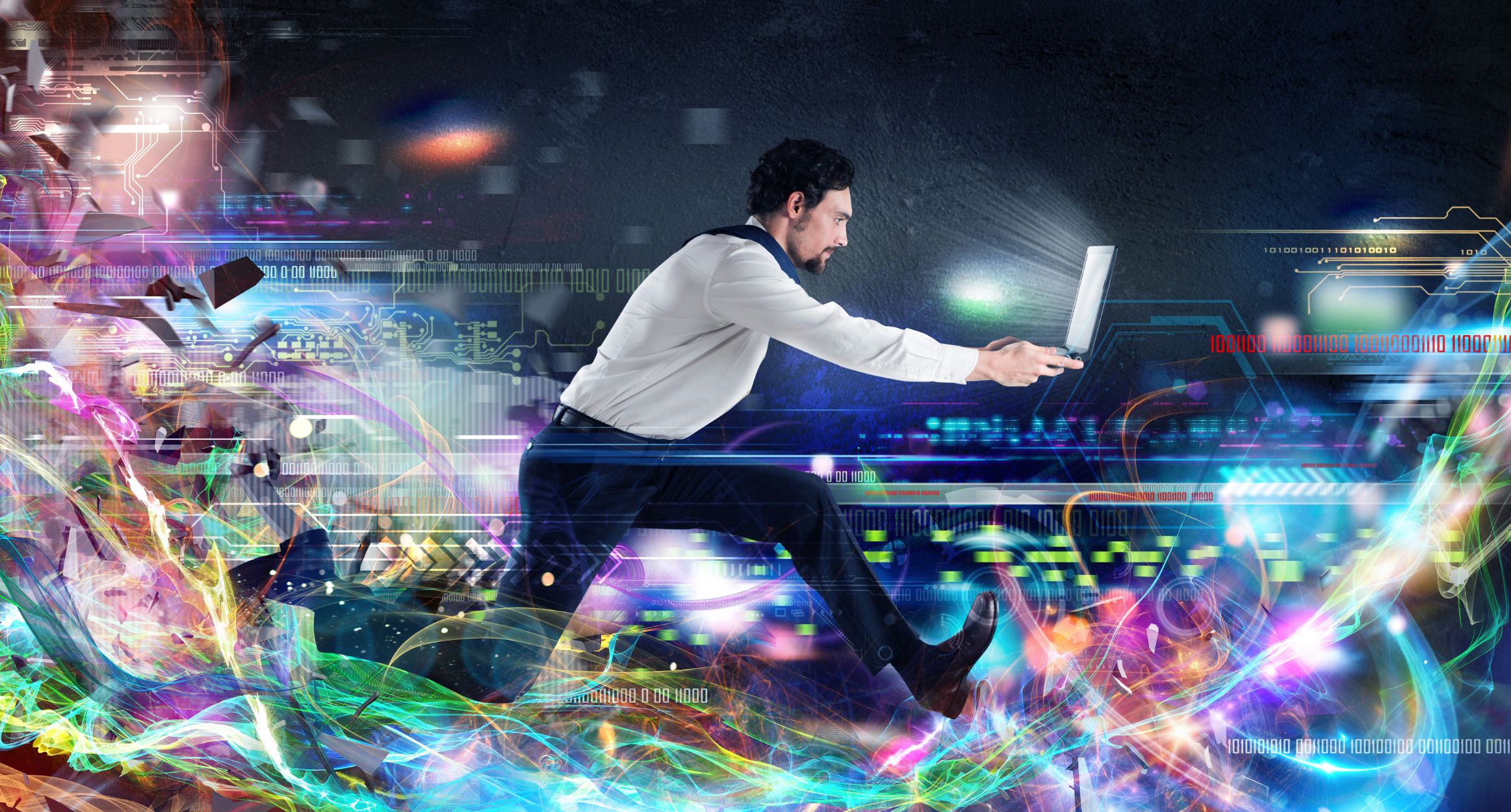 Knowing what to expect not only calms your nerves but also expedites the lending process.
During your search for a lender, you will discover that most lenders will sincerely work on your behalf to help you attain the financing needed to quickly get you into the home you have chosen.
Your chosen lender will guide you through the process and shed light on the documents you need to prepare as well as provide you with the various options available to you. Talking to a lender well in advance about your goals and your financial situation will better prepare you for home ownership. The journey is different for everyone.  We cannot stress enough how important it is to talk to a lender early on. The lender can help you determine a realistic timeline and address any problems early on to prevent a problem from arising later that could cost you your dream home.
To expedite the loan process come prepared with the following documentation.
Your most recent pay stubs (this should be computer generated and include the YTD earnings and deductions).
Last two years' W2s.
Two years' tax returns.
Copy of your valid U.S. picture ID (bring the ID with you)
Two months' bank statements for all your accounts (must include the date, name, and account numbers)
Last two statements for asset accounts such as IRA, 401K, investment, ect.
Contact information for whom you anticipate getting your home insurance. (Connect with us if you need help finding home insurance companies)
If applicable, bankruptcy documentation including discharge paperwork
If applicable, a divorce decree and/or child support court order
What if I'm self-employed?
If you are self-employed it is of the utmost importance for you to speak with a lender as soon as possible if homeownership is on your wish list.
You will need to come prepared with things like the last two years of Business Tax Returns and if possible, a letter from your CPA detailing at the very least two years of self-employment with a continued positive outlook for your business.
To help you get started with your search check out Guild Mortgage, Peoples Bank, and Home Bridge for a few lenders here on Whidbey Island. Don't forget to check out our Neighborhood Guide when you are ready to start looking for your dream home on Whidbey.
We hope this was of help to you. If you need help connecting with a lender, send us a message here. If you are ready to start speaking to an agent about the next steps let us know you are ready to start looking in a message to us here.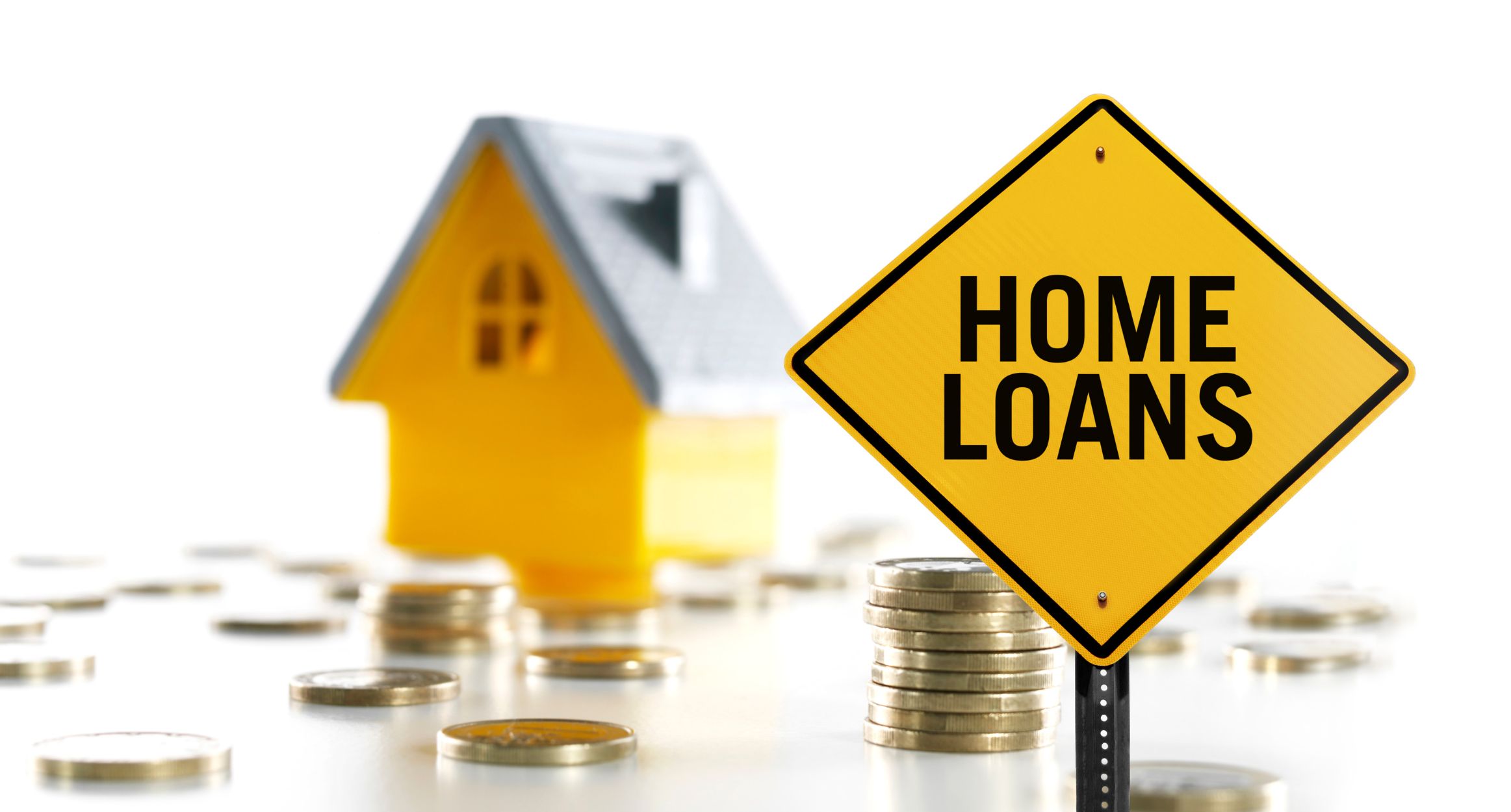 Are you nervous about getting approved for a home loan?
Don't be! Staying informed about what to expect and what you should and should not do will help ease some of that worry. We are here to help you.  Follow these simple DOs and DON'Ts and they will help you avoid hiccups during the approval of your home loan.
Dos:
Continue to your current rent or mortgage payments on time.
Stay up to date on all existing accounts (even if you are paying them off).
Continue to work for your same employer.
Continue to use the same insurance company.
Continue living at your current residence.
Continue to use your credit cards as normal.
Call your trusted lender if you have any questions.
Don'ts:
Make any major purchases like cars, boats, furniture, jewelry ect.
Apply for a new line of credit (credit card or loan) even if you are pre-approved.
Open a new credit card.
Transfer any balances from one account to another.
Pay off any collections or accounts without first checking with your trusted lender.
Close any credit card accounts.
Change bank accounts or banks.
Max out or overcharge your current credit cards.
Consolidate your debts into fewer accounts.
Take out a new loan.
Start any home improvement projects.
Finance any elective medical procedures.
Open new cell phone accounts.
Create a new fitness membership at a gym or club.
If you run into any unique situation that leaves you questioning whether you should proceed it is in your best interest to connect with your lender and ask before you make any decisions. Your lender can help you determine what is right for you in your unique situation to achieve your financial goals.
If you do not have a lender of your own or would like to discuss buying or selling a home, please do not hesitate to connect with us so that we can help you.
Email us at WhidbeyCommunications@windermere.com or call us at 360.675.5953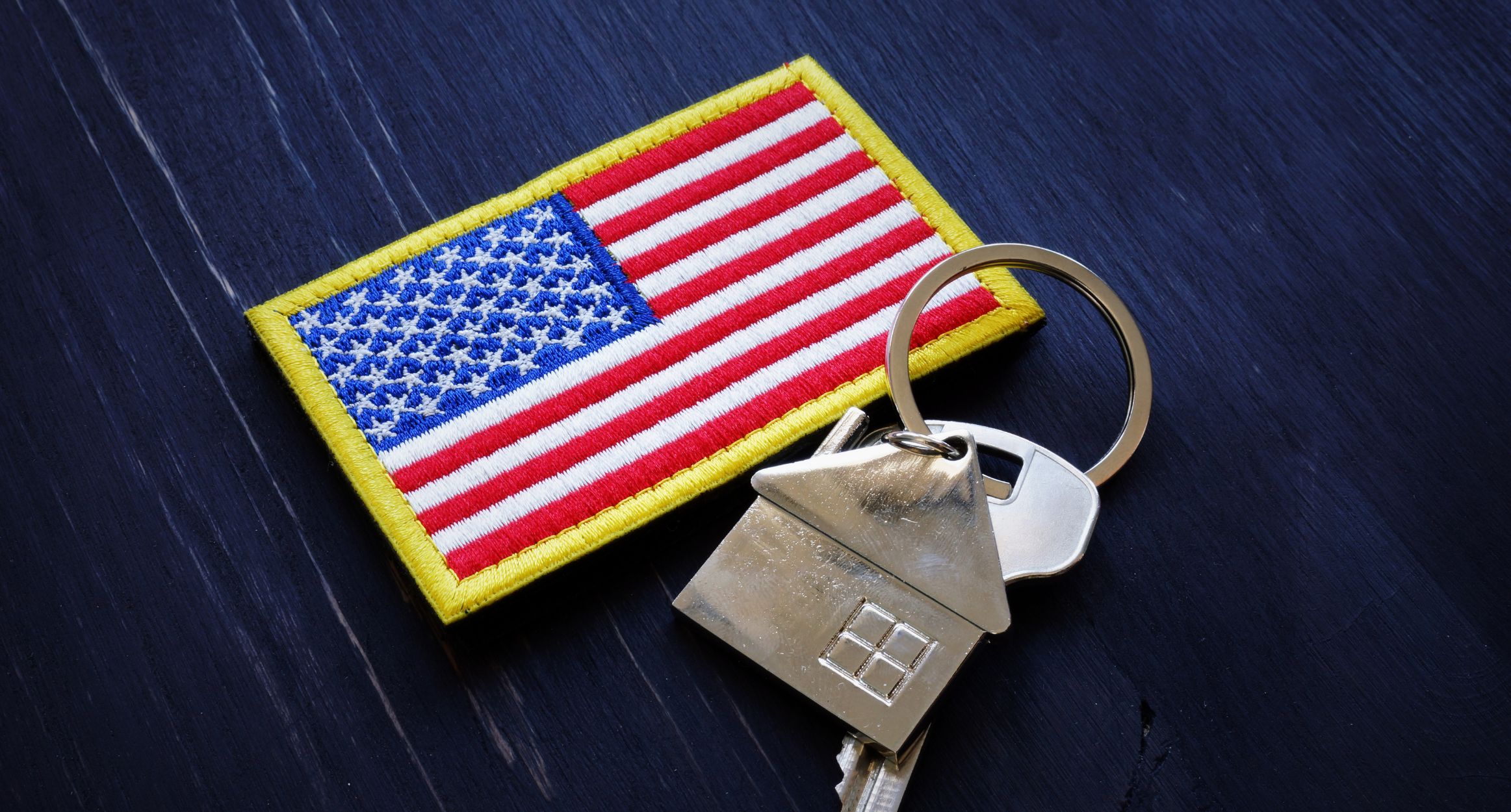 VA Home loans help veterans reach the American dream.
If you or a loved one has served in the military this article is meant for you.
It is important for you to not only know that there are Veterans Affairs (VA) home loans available to you, but also understand the program, its purpose, and the benefits available to you at its fullest.
Follow along as we break it down into bite-size pieces so that you can be best prepared for the purchase of your own home.
UNDERSTAND THE PROGRAM
Veteran Affairs home loans provide millions of veterans the ability to purchase their own homes. They have been providing these types of loans over the past 78 years.
To be eligible for a VA home loan one must be an active service member, a veteran, or an eligible surviving spouse.
UNDERSTAND ITS PURPOSE
The U.S. Department of Veterans Affairs   wants to say thank you for serving by making homeownership a real possibility for those who have dedicated their lives to serving our country. They have made it their mission to serve you by providing home loan guarantee benefits in addition to other housing-related programs that assist you in buying, building, repairing, retaining, or adapting a home for your own personal use.
UNDERSTAND THE BENEFITS
Some of the major benefits of using a VA home loan is that most eligible borrowers can purchase the home with NO DOWN PAYMENT! That means you don't have to save up to buy your own home and you are not penalized for not having a down payment. Typically, most other loans that have down payments below 20% require what is called Private Mortgage Insurance often referred to as PMI. This is an additional monthly fee tacked onto the mortgage that can be removed once you've reached 20% of the mortgage. How does this benefit you? You have an overall reduced monthly cost. In addition, VA loans offer competitive terms and mortgage interest rates.
The Executive Director of the Department of Veterans Affairs Loan Guaranty Service, John Bell, recently described the strength of the program by saying:
"It provides early ownership for many people that would not have that opportunity to begin with. Since there's no down payment, it allows people to hold their wealth and it gives them the ability to have long-term financial security by being able to own a house and let that equity grow."
Our veterans sacrifice so much during their service to our nation. One way we thank them is to ensure they have the best information about the benefits of VA home loans. Thank you for your service.  If you are considering using your VA home loan and wish to speak with an agent, please connect with us here  or email us at  Whidbeycommunications@windermere.com.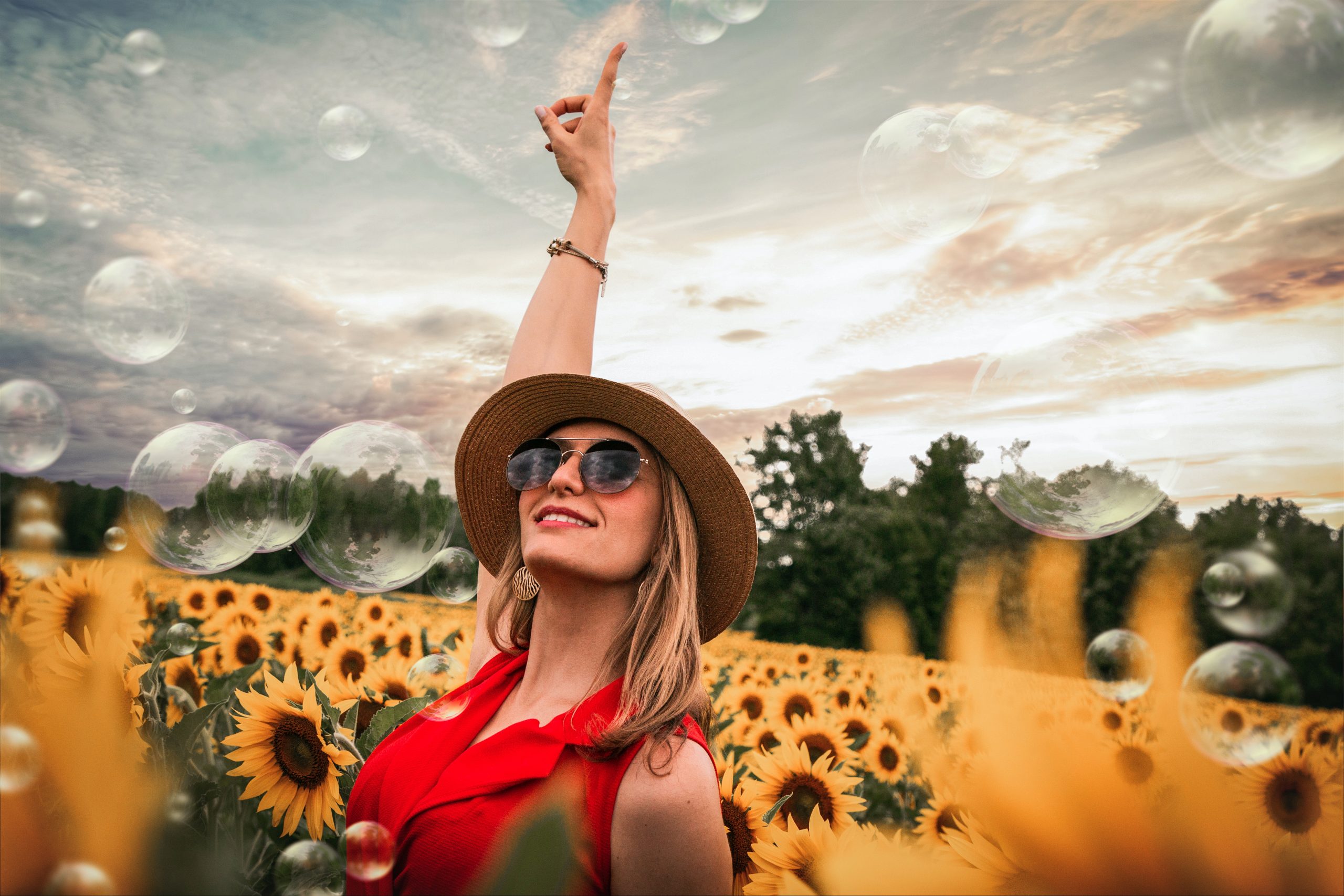 Whether you are thinking about buying or planning to sell, it is critical for you to understand the role mortgage rates play on buyers purchasing power, and sellers listing prices.
But first, some definitions…
Mortgage rates:
the rate of interest charged on a mortgage loan.
Buyers purchasing power:
the amount of home you can afford to buy and is within your financial reach.
Seller's listing price:
The sales price of a property when put on the market.
How the fluctuation in mortgage rates affect the two:
Buyers:
Mortgage rates directly affect the monthly payment buyers make on their home purchase. Even the smallest increases in mortgage rates can significantly impact their purchasing power. Typically speaking, for every 1% increase in mortgage rates buyers lose 10% of their purchasing power. In other words, when rates increase, so do monthly payments forcing many buyers to purchase less expensive homes to make up for the difference in interest and vice versa. With rates currently increasing, buyers need to beware that further mortgage rate increases could potentially limit their future purchasing power. If you are in the process of buying a home, it is of the utmost importance to have a strong plan. Connect with us so we can help you.  
Sellers:  
Rising mortgage rates result in a reduced number of overall buyers. With that said, we will likely begin to see the outrageous sales prices begin to decrease. Over the past couple years, we have witnessed a strong sellers' market coupled with mortgage rates at an all-time low. This gave buyers the ability to purchase more home for low monthly payments. The limited inventory (homes for sale) resulted in wild selling prices. As buyers begin to get priced out of the market and mortgage rates begin to increase it will be of the utmost importance to carefully price your home for the market. You don't want to risk coming out too high and getting stale or missing the opportunity to maximize interest. Skilled brokers will take into consideration and evaluate numerous factors when pricing expertly. It is not just the condition and location of the home, recent nearby sales, price of similar homes currently on the market but also mortgage rates, buying power, and other local variables. If you are thinking of selling connect with us so we can position your property to stand out in the current market.
Freddie Mac is saying. "History suggests that when rates rise, there is an initial bump in home prices, as many move quickly to buy a home before rates increase further. But after that period, home prices slow. Freddie Mac analysis shows that a 1% increase in mortgage rates results in home price appreciation that is four percentage points lower. For instance, a 1% increase in mortgage rates would change home price growth from 11% to 7%."
Where we are at today:
Currently, the average 30-year fixed mortgage rate is above 5%. Experts anticipate that mortgage rates will continue to increase in the months ahead. If you are a buyer you have an opportunity to get in ahead of that increase by purchasing now.
Expert tip:
It is critical for you to get preapproved as early as possible to get todays rates locked in and prepare yourself with a plan incase rates are to go up. Additionally, sellers have a unique opportunity to still capitalize on the current situation if they are to list now before more buyers are completely priced out of the market and home prices are still strong.  The graph below illustrates how mortgage interest rates drastically impact purchasing power and ultimately reducing the number of buyers bidding on homes in the higher price ranges.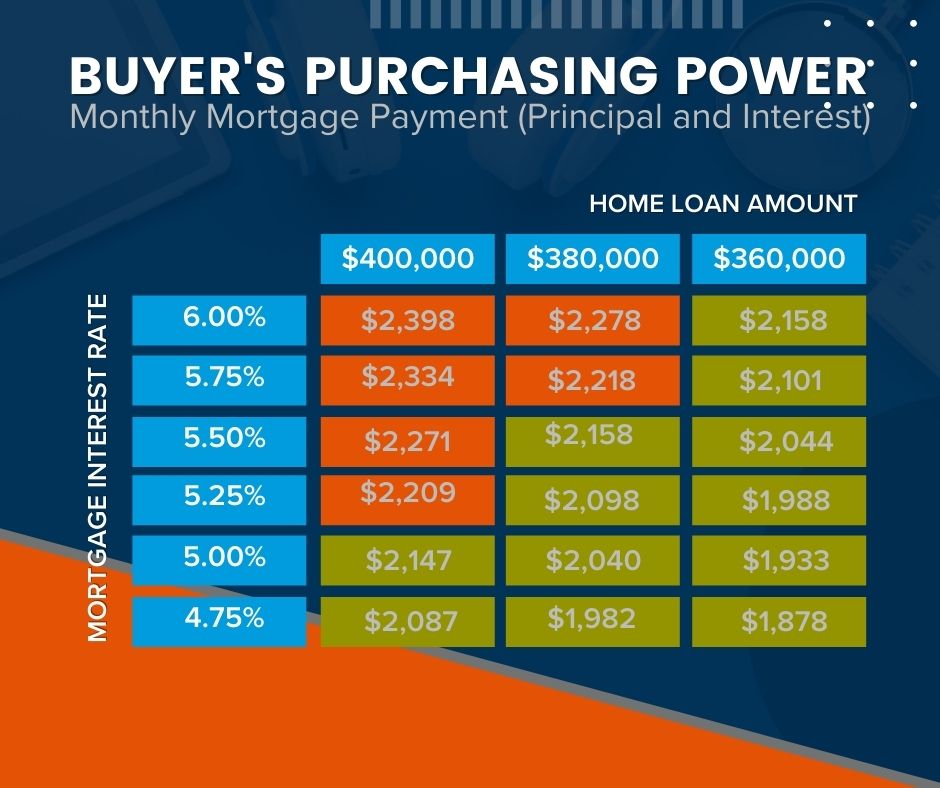 Whether you are considering buying or selling let's connect so that you have a trusted real estate advisor on your side who can help you strategize to achieve your dream of home ownership.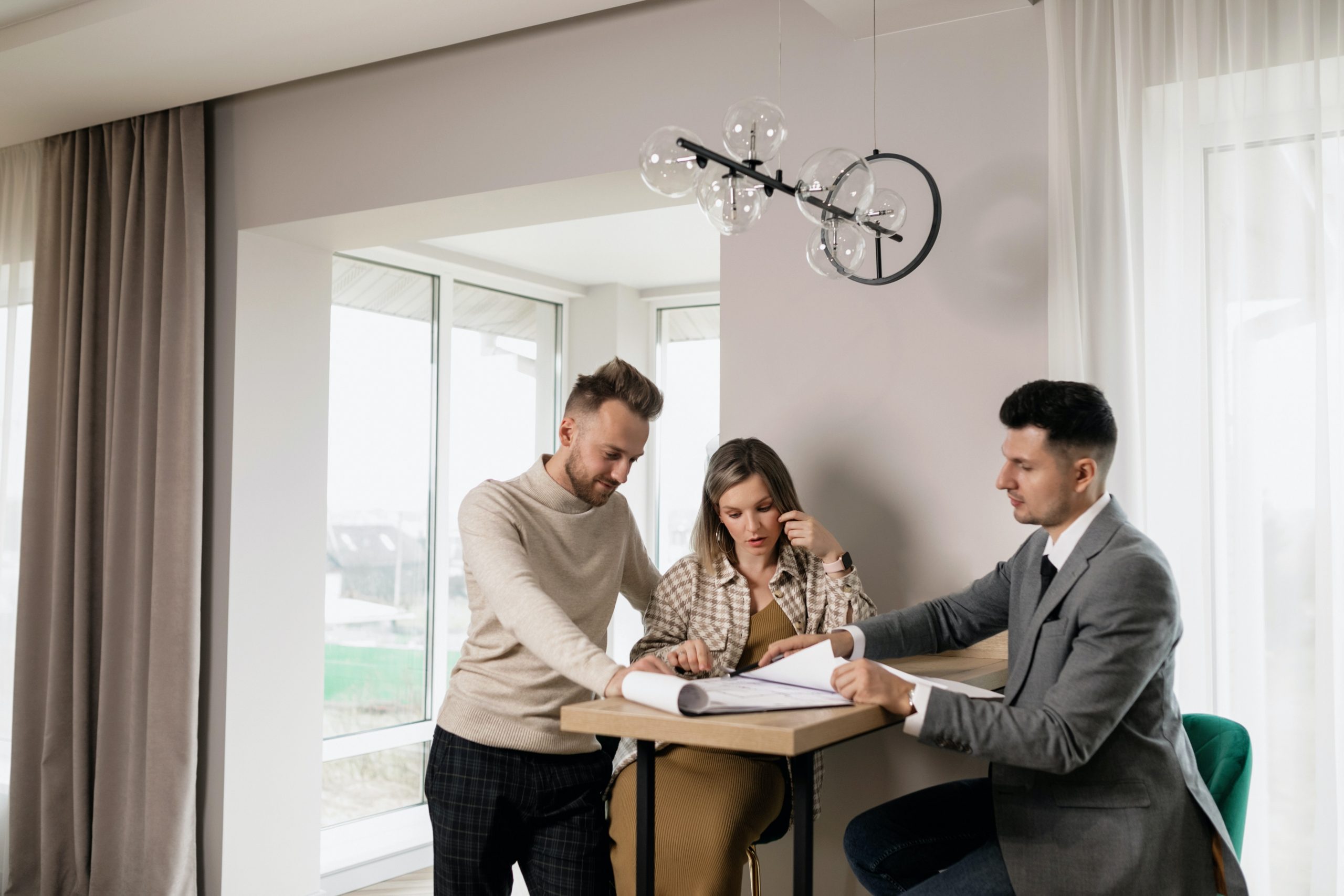 Saving enough money for a down payment on your first home can be one of the biggest obstacles to homeownership. Depending on your circumstance you might need anywhere from 3% – 20%. Speaking with a reputable local lender will help you find out exactly what your percentage will be.
But how long should it take, you ask!?
Follow along as we estimate the amount of time it takes a person earning a median income and paying a median rent to save up for a down payment on a median-priced home.
To accomplish this task we use the concept that homeowners should pay no more than 28% of their total monthly income on housing expenses. We use this information in combination with data from the U.S. Department of Housing,  Urban Development (HUD), and Apartment List to determine our estimation.
According to the data pulled, the national average for the time it would take to save for a 10% down payment is roughly two and a half years (2.53). Looking at the diagram below you can also see that those living in Iowa can save for a down payment in as little as 1.31 years while those in California could take 17.56 years. The map below can help you determine the amount of time (in years) it can take for you to save in your state: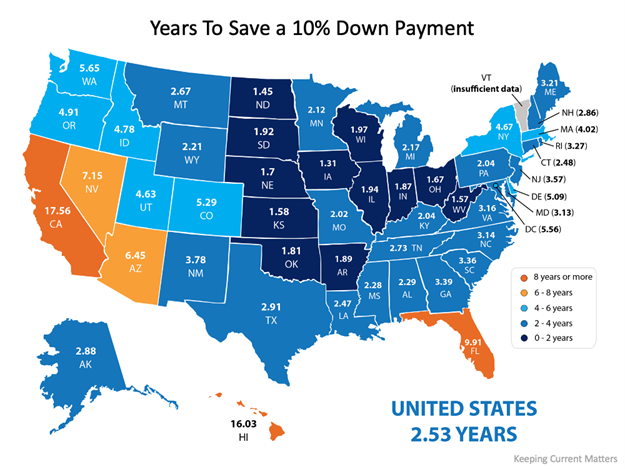 What if you only need to have a 3% down payment?
It is a common misconception that you need to have a 20% down payment to buy a home.
The reality is there are reasonable alternative options out there. First-time home buyers have an advantage with a plethora of down payment assistance programs available to them. You just have to find the right lender and ask. Need help finding a lender? Ask us to connect you with one here.
What if you qualify to take advantage of one of the 3% down payment programs?
If you qualify for a 3% down payment program, then you only have to come up with 3% of the total cost of the home at closing instead of ten or the typical 20% we have seen required in the past. Saving for a 3% down payment might not take you very long. In fact, it could take less than a year in most states, as shown in this map here: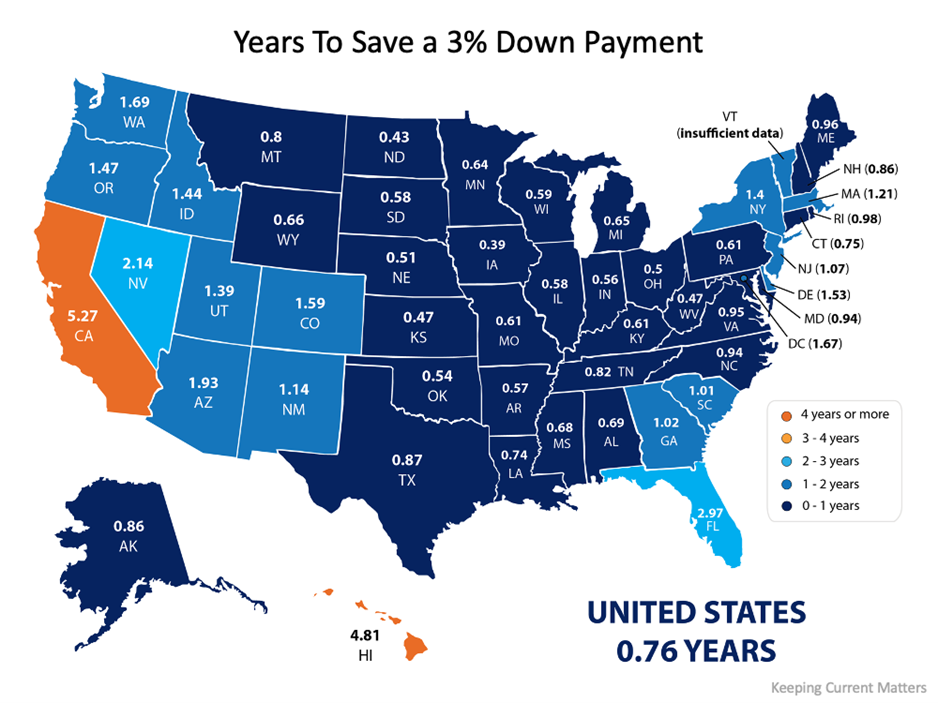 At the end of the day
Wherever you are in the process of saving for a down payment, you may be closer to your dream home than you think. Connect with us to explore the options available to you in our area and how they support your plans for buying a home.