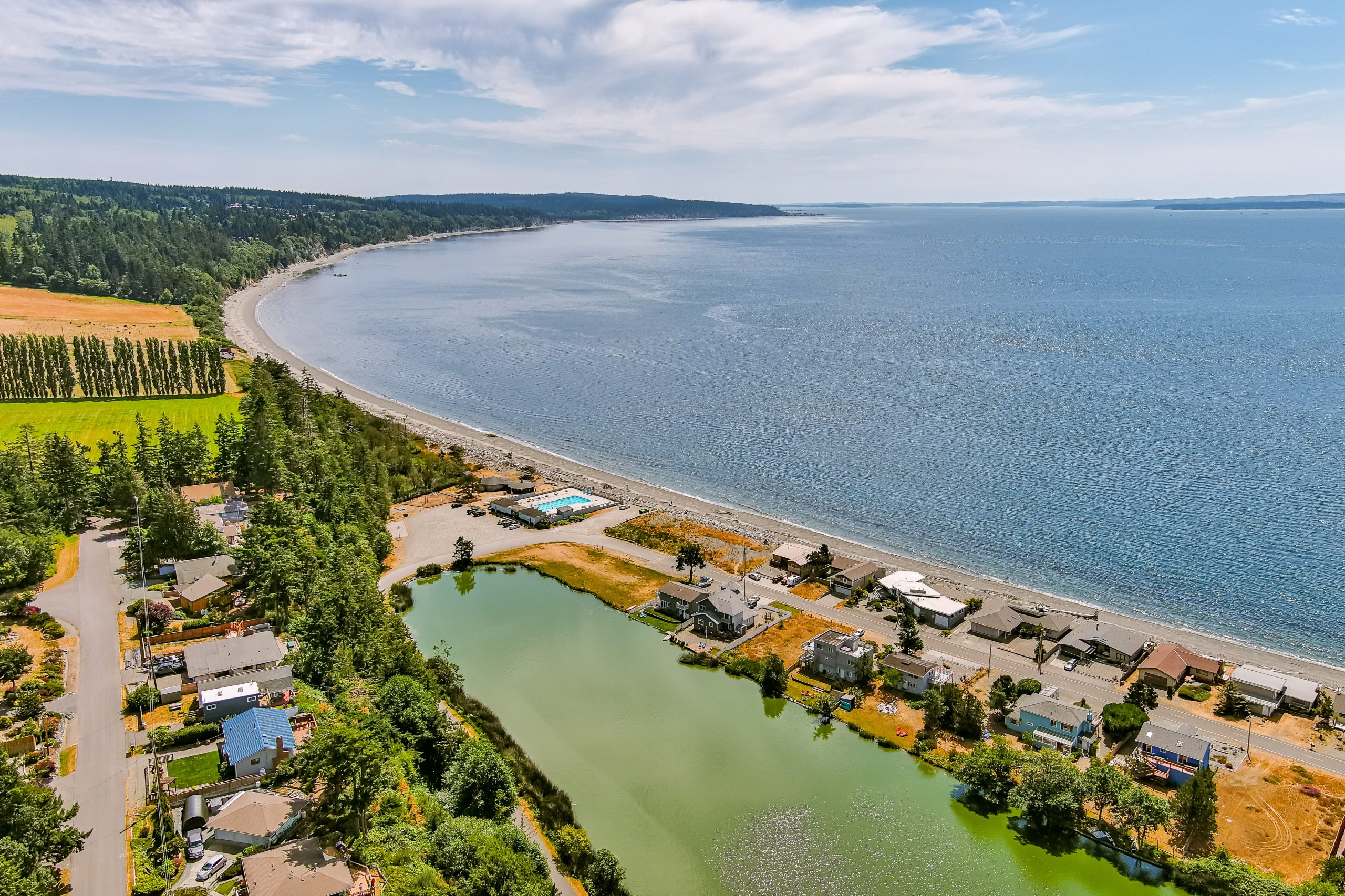 Located on the West side of Whidbey Island just South of the Port Townsend – Coupeville Ferry Landing discover Admirals Cove. It is the largest congruent neighborhood within the Coupeville zip code. Admirals Cove offers some of the most affordable properties in Coupeville, with a wide variety of homes built in various stages from the 1960's to today, along with a plethora of amenities. It might come as a surprise as you enter the neighborhood from highway 20 to discover waterfront properties as you head down the hill. Want to learn more about the neighborhood? Click here.
Equally surprising, Admirals Cove does NOT have an HOA. Interestingly, the neighborhood operates as a club.  In 2011 it was ruled that Admirals Cove could not be an HOA because it allows people to be associate members when they don't own property in the community. Property owners however do not have an option to opt out of being a member of the club. Their dues directly impact projects like their latest one shoring up the bulkhead between the pool and the beach.

Admirals Cove is the Place to be if You are Looking for Amenities
We spoke about west facing properties before in our article, "What View is Best on Whidbey Island" where we explained why West-facing properties are some of the most sought after on Whidbey. The extra sun exposure in West-facing neighborhoods explains why the neighborhood includes amenities like a pool, beach access, shelter, playground and more to soak up the sun when others do not.
The Community Pool
Admirals Cove is recognized as one of the few community pools on Whidbey Island. Intriguingly, the pool is right on the beach and has been here for over 50 years. It has recently been remodeled and is open for use between May 28 – September 5 in 2022. As an added benefit, they offer swim lessons in the summer for members and non-members.
Beach Access
Park next to the pool and enjoy the beach just a few steps away! Check out the latest tide heights here https://www.tide-forecast.com/locations/Admiralty-Head-Washington/tides/latest.
Shelter and Playground
Next to the pool is a spacious shelter/enclosed gazebo that is available to rent for parties if you are a member. Restrooms, Wi-Fi, grills, picnic area, horseshoe pit, firepits, and a nice playground are all included.
In the Surrounding Area
Admirals Cove central location creates an opportunity for all sorts of adventure. Less than five miles north includes places like Fort Casey State Park, Crockett Lake, Price Sculpture Forest, and the Port Townsend Ferry with Greenbank Farm just over 5 miles south.
Does Jet Noise Bother You?
Keep in mind that OLF or the Navy's Outlying Field is nearby. The noise from jets practicing their touch and go's is not for everyone so we encourage people considering Admirals Cove to experience it for yourself. You can see what the upcoming schedule is on this website https://www.cnic.navy.mil/regions/cnrnw/installations/nas_whidbey_island/news/news_releases/field-carrier-landing-practice-at-nas-whidbey-island-complex-for.html
For more information visit the Admirals Cove neighborhood website here https://www.acbc-whidbey.org/index.html.
Find Admirals Cove on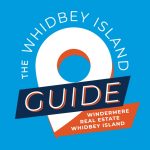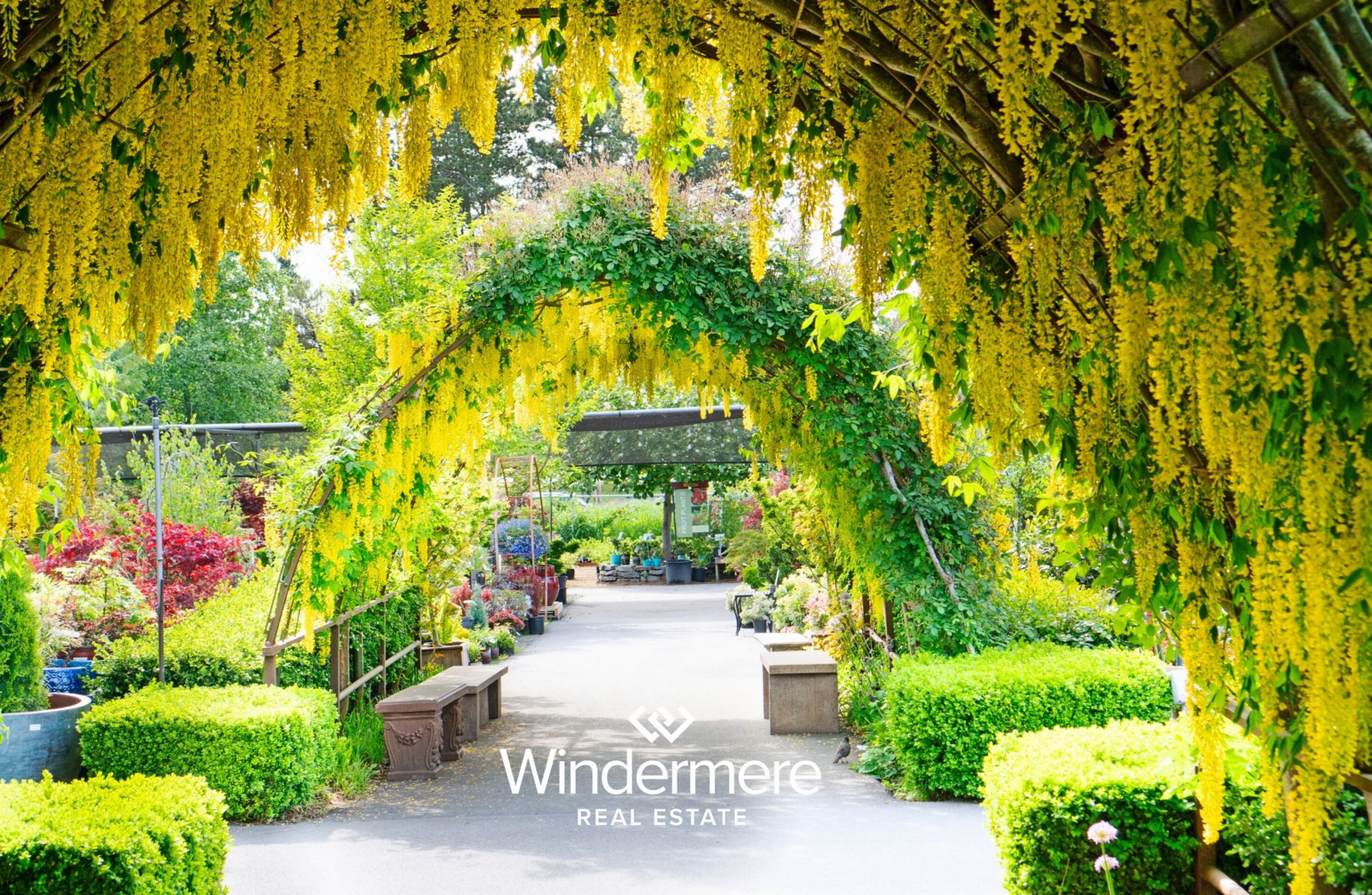 Dedicated to achieving her vision of a live Laburnum trees tunnel, Maureen Murphy, owner of Bayview Farm & Garden, engaged a team of staff committed to making this seemly impossible goal come to life! 20 years ago it didn't look like much. But as the trees grew, a process of tireless pruning, weaving, and re-tying of each branch helped the trees evolve into what we see today. Every year in late spring the arbors burst with beautiful yellow flowers and beautiful fragrances that can only be experienced in person. Click here to learn more.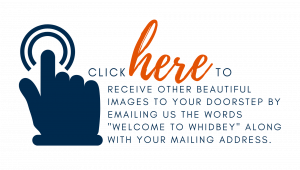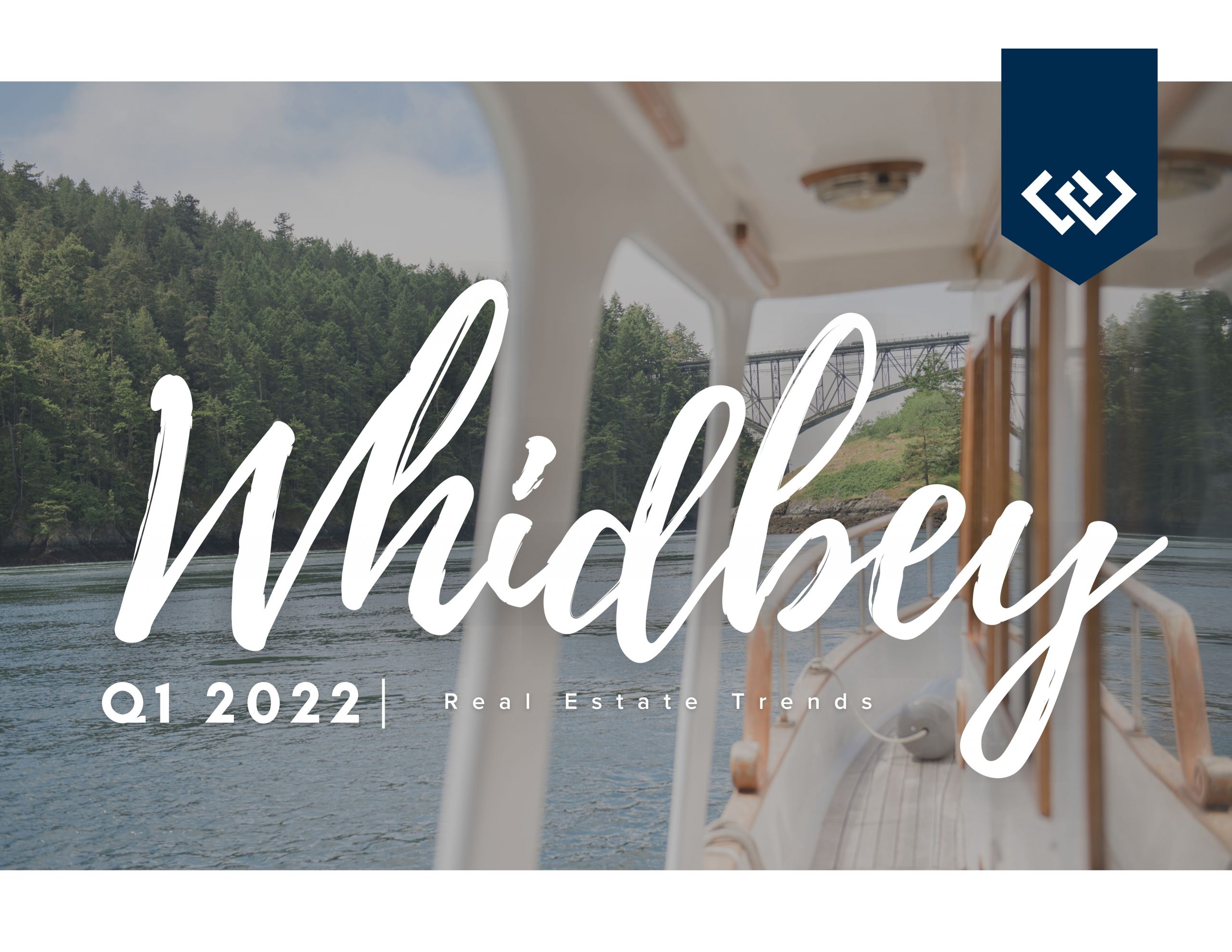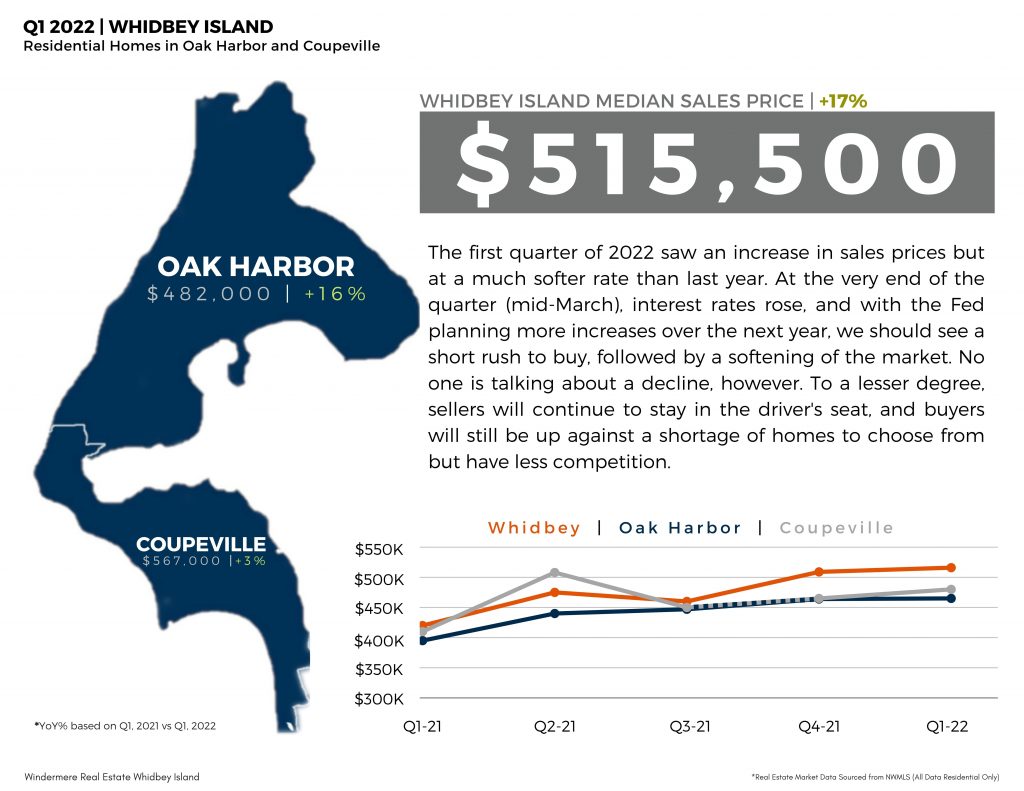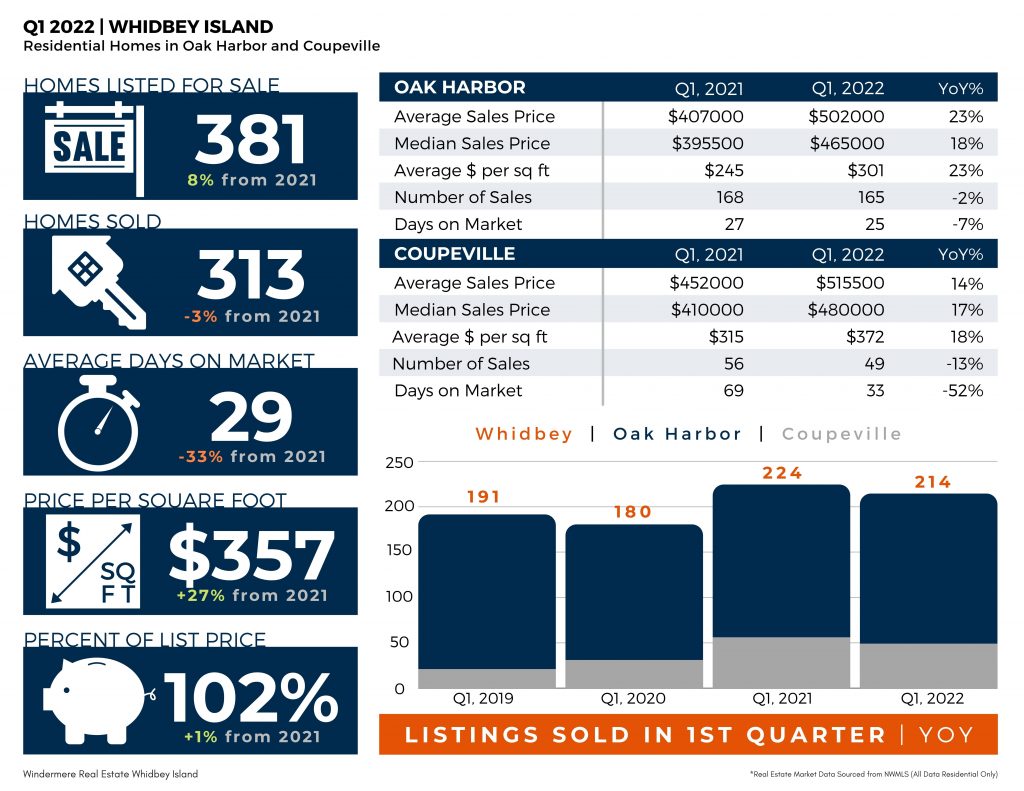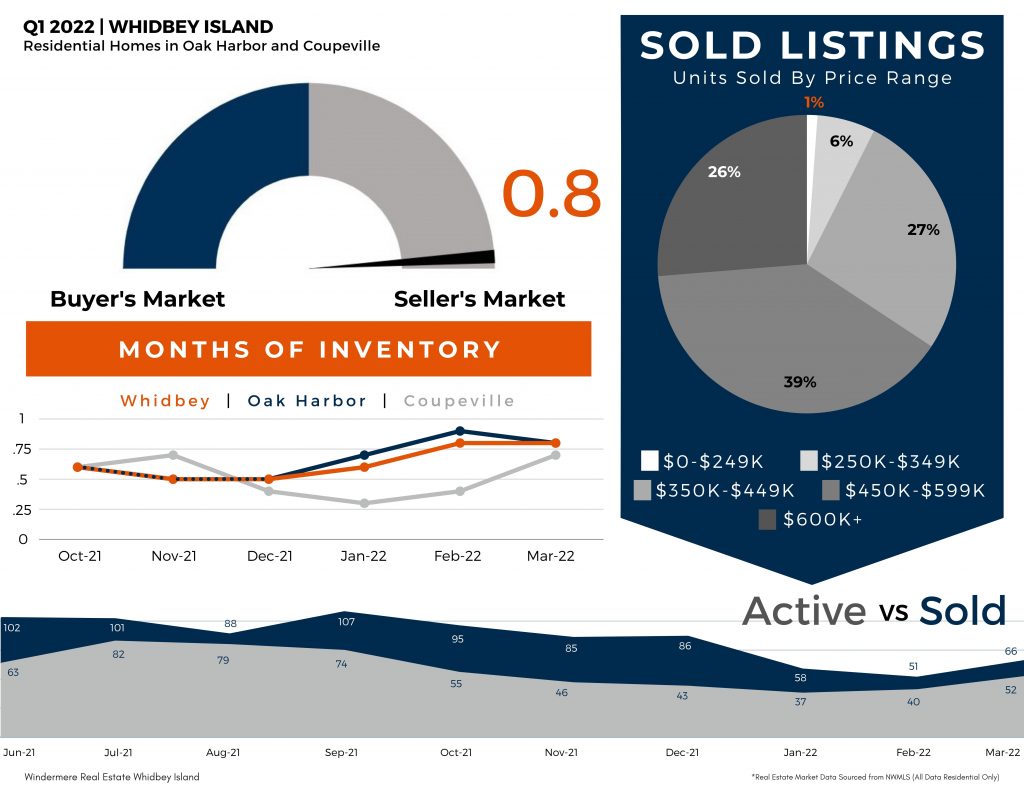 Interested in digging deeper into the stats on Whidbey Island? Check out more stats here. Whether you are considering buying or selling let's connect so that you have a trusted real estate advisor on your side who can help you strategize to achieve your dream of home ownership.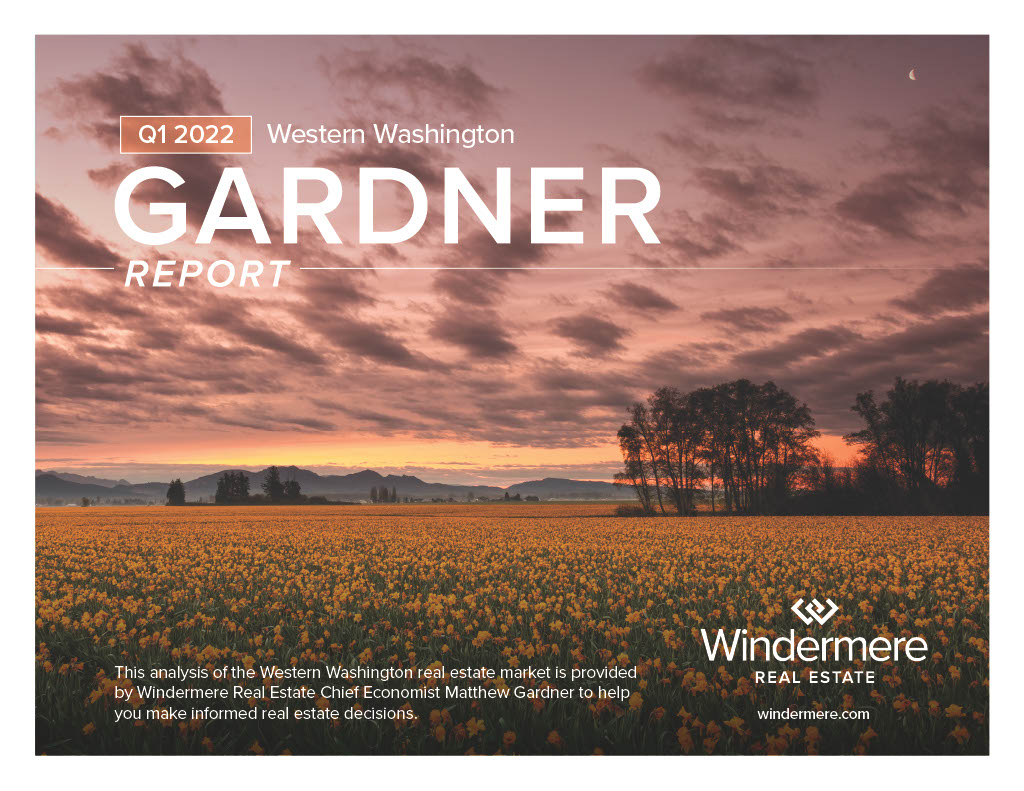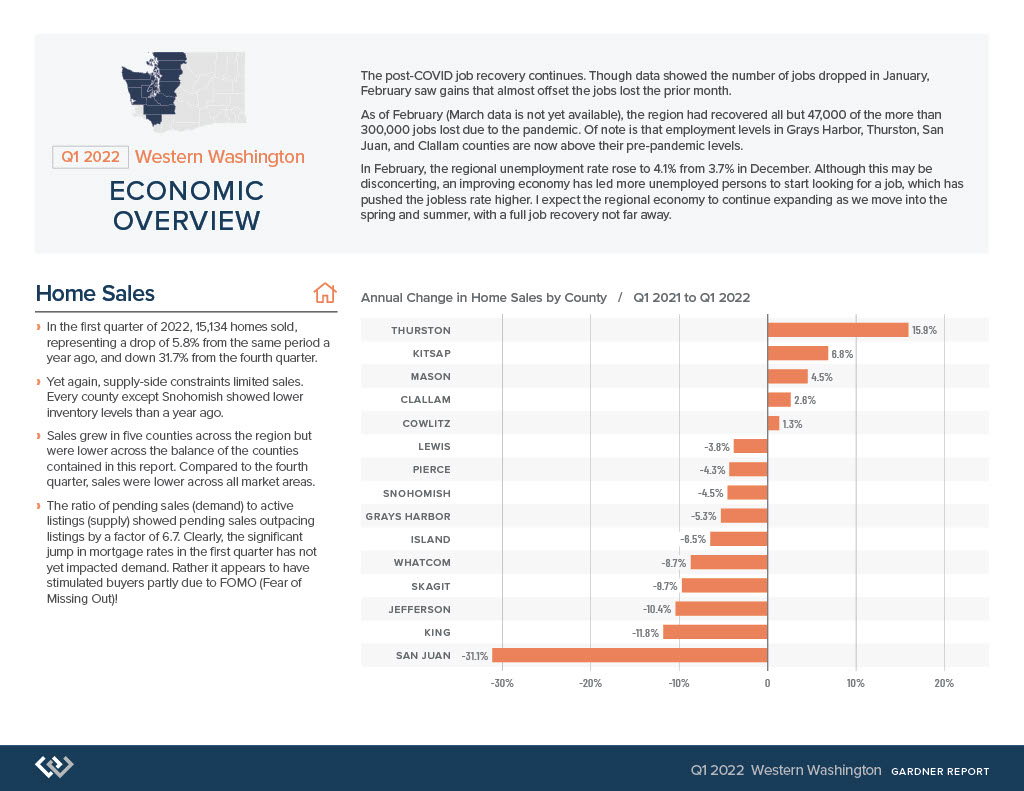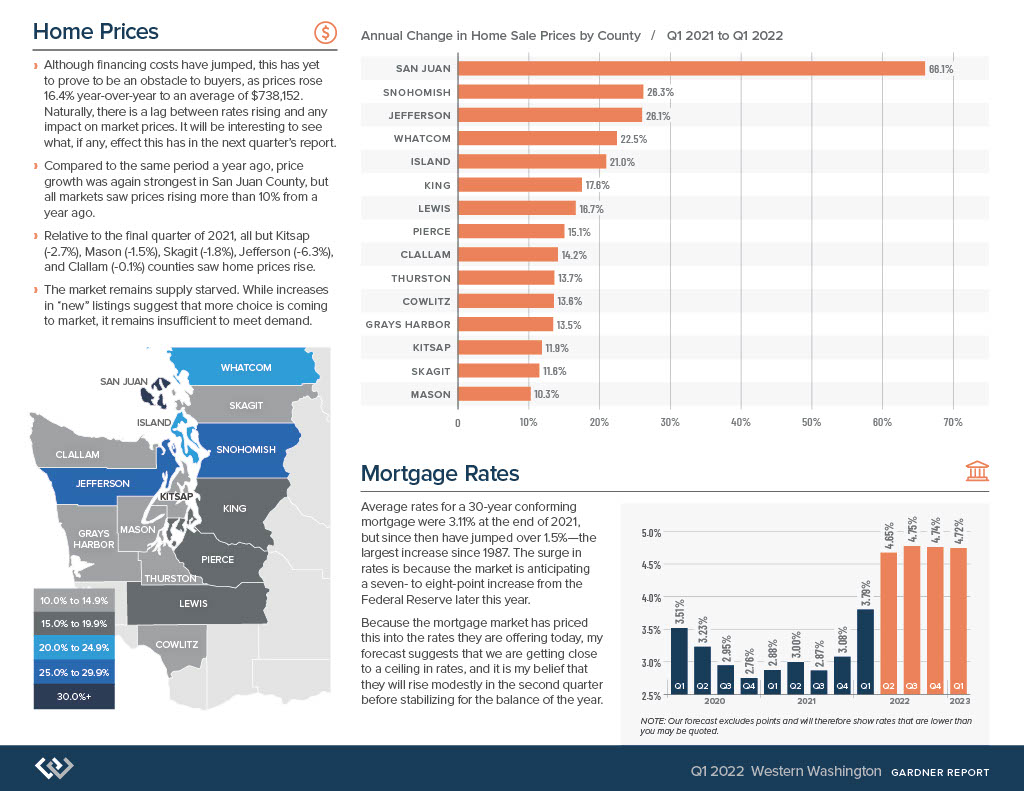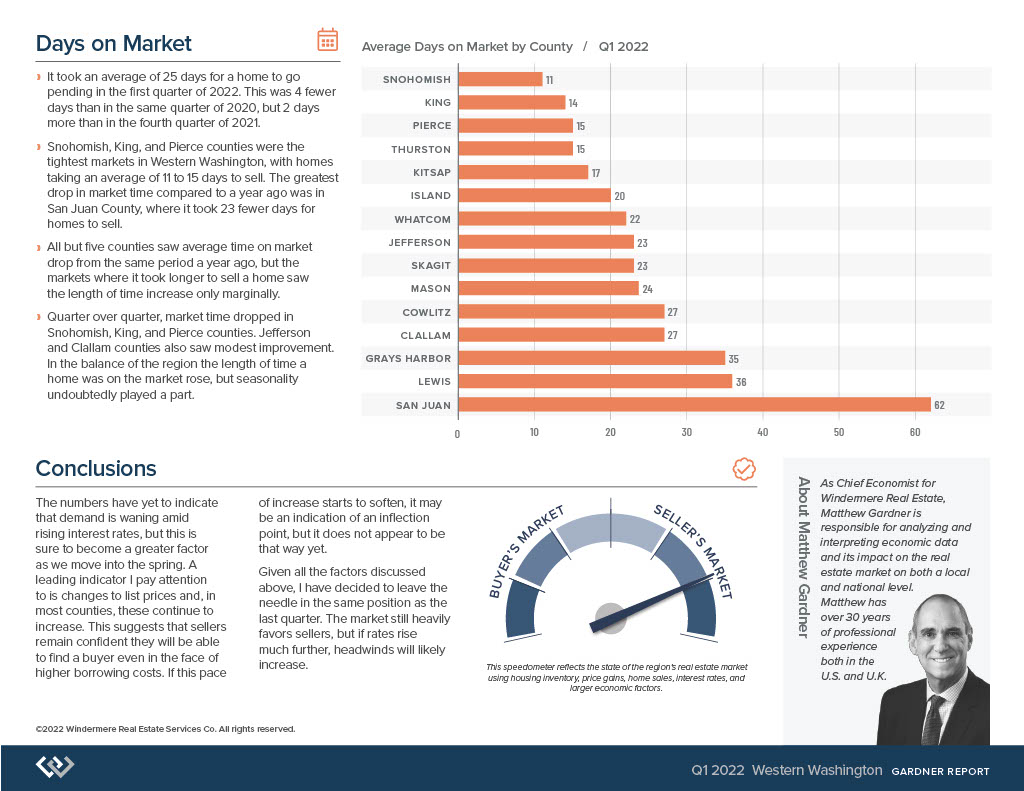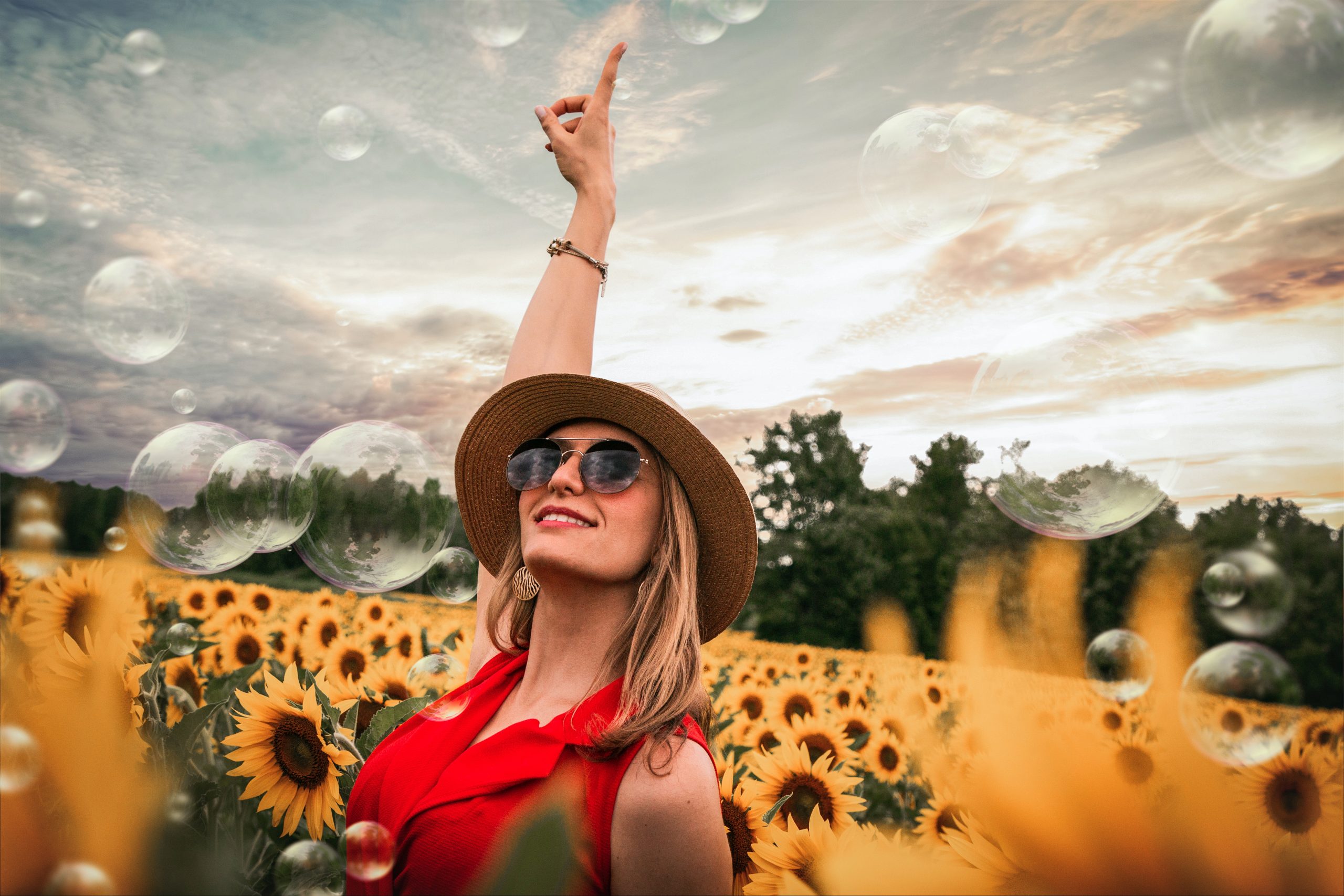 Whether you are thinking about buying or planning to sell, it is critical for you to understand the role mortgage rates play on buyers purchasing power, and sellers listing prices.
But first, some definitions…
Mortgage rates:
the rate of interest charged on a mortgage loan.
Buyers purchasing power:
the amount of home you can afford to buy and is within your financial reach.
Seller's listing price:
The sales price of a property when put on the market.
How the fluctuation in mortgage rates affect the two:
Buyers:
Mortgage rates directly affect the monthly payment buyers make on their home purchase. Even the smallest increases in mortgage rates can significantly impact their purchasing power. Typically speaking, for every 1% increase in mortgage rates buyers lose 10% of their purchasing power. In other words, when rates increase, so do monthly payments forcing many buyers to purchase less expensive homes to make up for the difference in interest and vice versa. With rates currently increasing, buyers need to beware that further mortgage rate increases could potentially limit their future purchasing power. If you are in the process of buying a home, it is of the utmost importance to have a strong plan. Connect with us so we can help you.  
Sellers:  
Rising mortgage rates result in a reduced number of overall buyers. With that said, we will likely begin to see the outrageous sales prices begin to decrease. Over the past couple years, we have witnessed a strong sellers' market coupled with mortgage rates at an all-time low. This gave buyers the ability to purchase more home for low monthly payments. The limited inventory (homes for sale) resulted in wild selling prices. As buyers begin to get priced out of the market and mortgage rates begin to increase it will be of the utmost importance to carefully price your home for the market. You don't want to risk coming out too high and getting stale or missing the opportunity to maximize interest. Skilled brokers will take into consideration and evaluate numerous factors when pricing expertly. It is not just the condition and location of the home, recent nearby sales, price of similar homes currently on the market but also mortgage rates, buying power, and other local variables. If you are thinking of selling connect with us so we can position your property to stand out in the current market.
Freddie Mac is saying. "History suggests that when rates rise, there is an initial bump in home prices, as many move quickly to buy a home before rates increase further. But after that period, home prices slow. Freddie Mac analysis shows that a 1% increase in mortgage rates results in home price appreciation that is four percentage points lower. For instance, a 1% increase in mortgage rates would change home price growth from 11% to 7%."
Where we are at today:
Currently, the average 30-year fixed mortgage rate is above 5%. Experts anticipate that mortgage rates will continue to increase in the months ahead. If you are a buyer you have an opportunity to get in ahead of that increase by purchasing now.
Expert tip:
It is critical for you to get preapproved as early as possible to get todays rates locked in and prepare yourself with a plan incase rates are to go up. Additionally, sellers have a unique opportunity to still capitalize on the current situation if they are to list now before more buyers are completely priced out of the market and home prices are still strong.  The graph below illustrates how mortgage interest rates drastically impact purchasing power and ultimately reducing the number of buyers bidding on homes in the higher price ranges.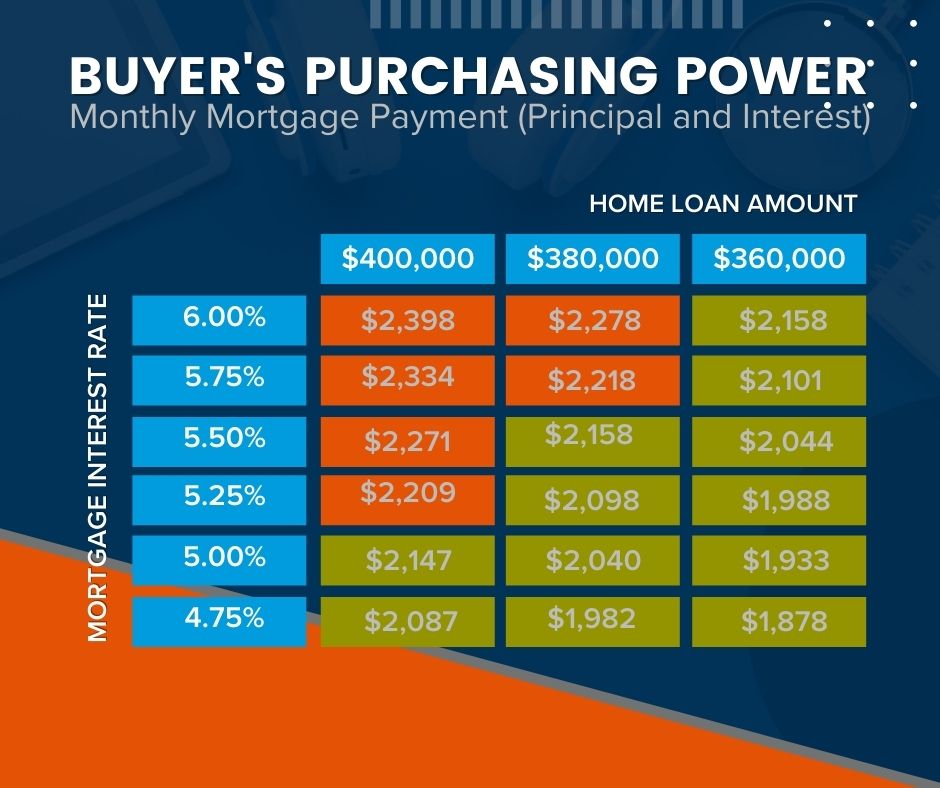 Whether you are considering buying or selling let's connect so that you have a trusted real estate advisor on your side who can help you strategize to achieve your dream of home ownership.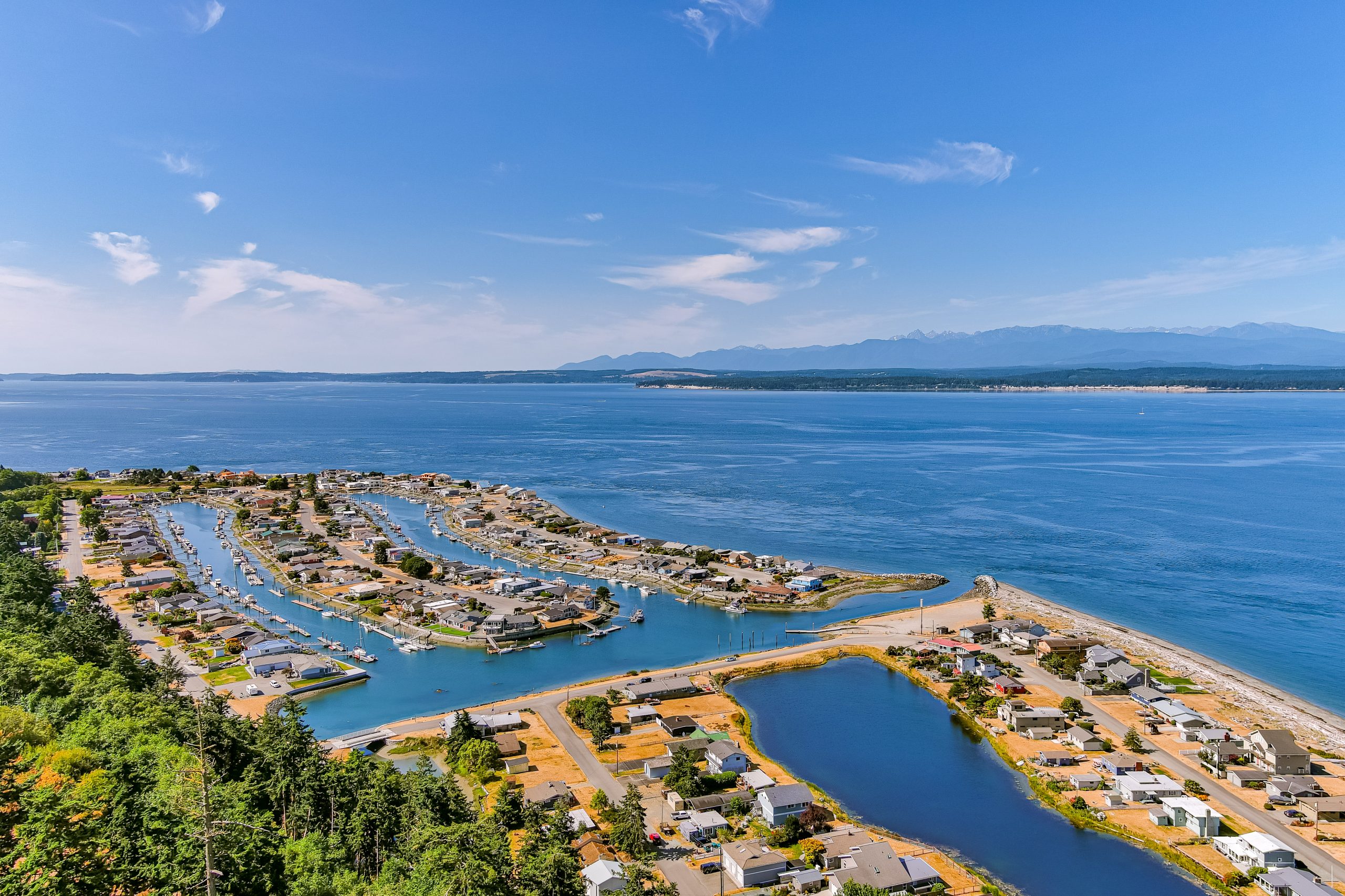 Lagoon Point is one of just three canal communities on Whidbey Island where you can dock your boat right in front of your home. This rare style of a planned community used to be a large salt marsh before developers pushed earth around, dredged, and carved out a canal from Puget Sound down to finger canals lined with floating docks and gangways connecting them to backyards. You can find this centrally located neighborhood on the coveted west side of Whidbey Island on the southern edge of Greenbank.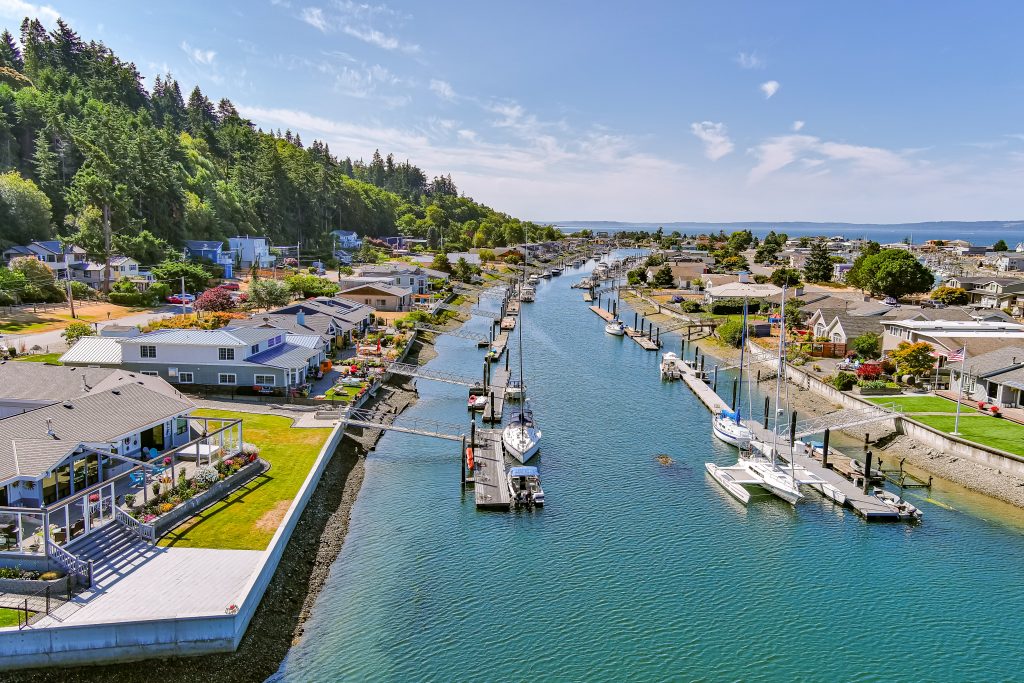 Boating Community:
Although only a small percentage of Lagoon Point community homes have docks in their backyards, most all partake in the gorgeous water views. Many of the homes are perched up the hill where they can enjoy heightened and expansive views while others surround the large lagoon (Lagoon Lake) on the north side. No one can argue that this is a very boating centric community. In fact, one of the very best boat launches can be found here and is only available to homeowners. An added benefit is that there is ample space to store your truck and trailer while you are out enjoying the sound.
Keep in Mind:
The only tricky bit with this canal community is that mother nature keeps trying to close off the mouth of the canal that leads to the Puget Sound. With that said, it is of the utmost importance to have an intimate understanding of how the spit is currently formed and at what depth tide you can safely navigate your vessel through it. Luckily, it is a very active neighborhood. One member has even provided drone footage of the opening on his You Tube channel so you can familiarize yourself! https://www.youtube.com/channel/UCXwDdeNtdeZWUnSFtfQ2Gaw
Only Bridge on Whidbey:
Lagoon Point likes to boast that it has the only bridge on Whidbey Island. Confused huh? Let us explain. There is a very serious bridge that connects the two sections of the lower part of the community that has both ends firmly planted on Whidbey where the Deception Pass Bridge obviously has one side on an entirely different island. Ha! If you can debunk this we would love to hear. Send us an email here: whidbeycommunications@windermere.com.
Check it Out:
For those just wanting to check out the community you can easily take a drive around. There is a narrow section of beach that is a public beach at the end of Salmon Street. Keep in mind it is privately owned tidelands on either side. One of the best depictions of this can be found in the gallery section of the communities very informative website https://lagoonpoint.com/gallery/.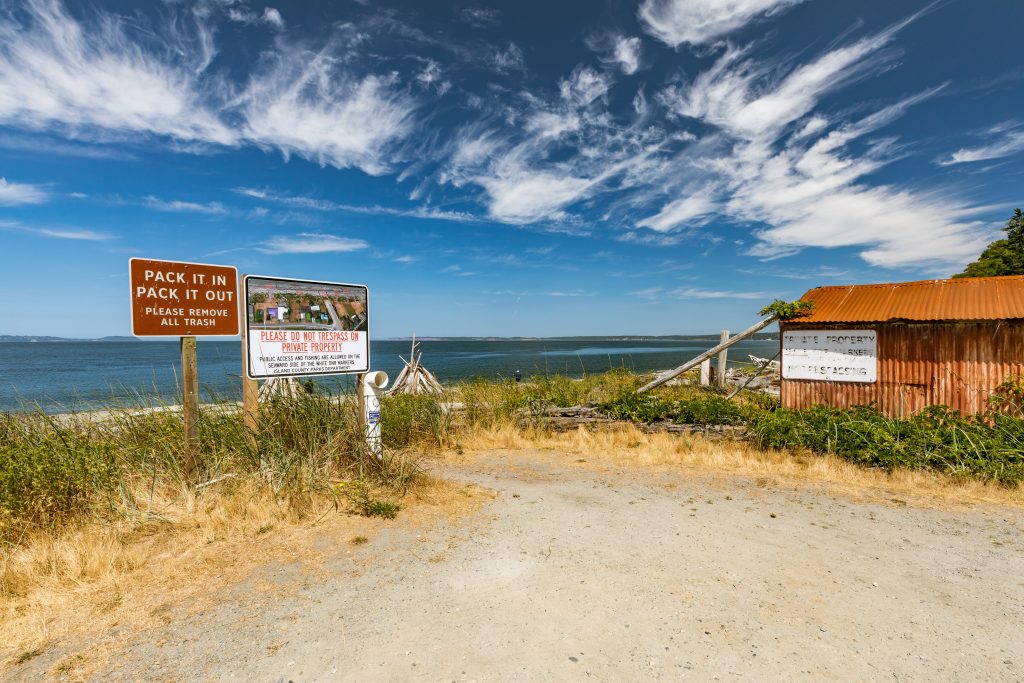 Close to Everything:
Being central on the island, positions the community only a couple of miles from South Whidbey State Park, less than 4 miles from Greenbank Farms, and less than 10 miles from downtown Freeland. Living in Lagoon Point offers you a plethora of opportunities to take a gorgeous hike or do your grocery shopping!
Considerations:
One consideration when investing in a canal community is that maintaining such infrastructure as a jetty, bulk heads, canals, 2 boat launches, and even a bridge can be expensive and hard work. A homeowner in this community needs to be prepared to invest in their upkeep and appreciate the work the volunteers on the board and committees take on. For instance, the new bridge installed in 2017 took 4 years and 100's of thousands of dollars. The last time they dredged it took almost a decade and just under 1 million dollars.
View this post on Instagram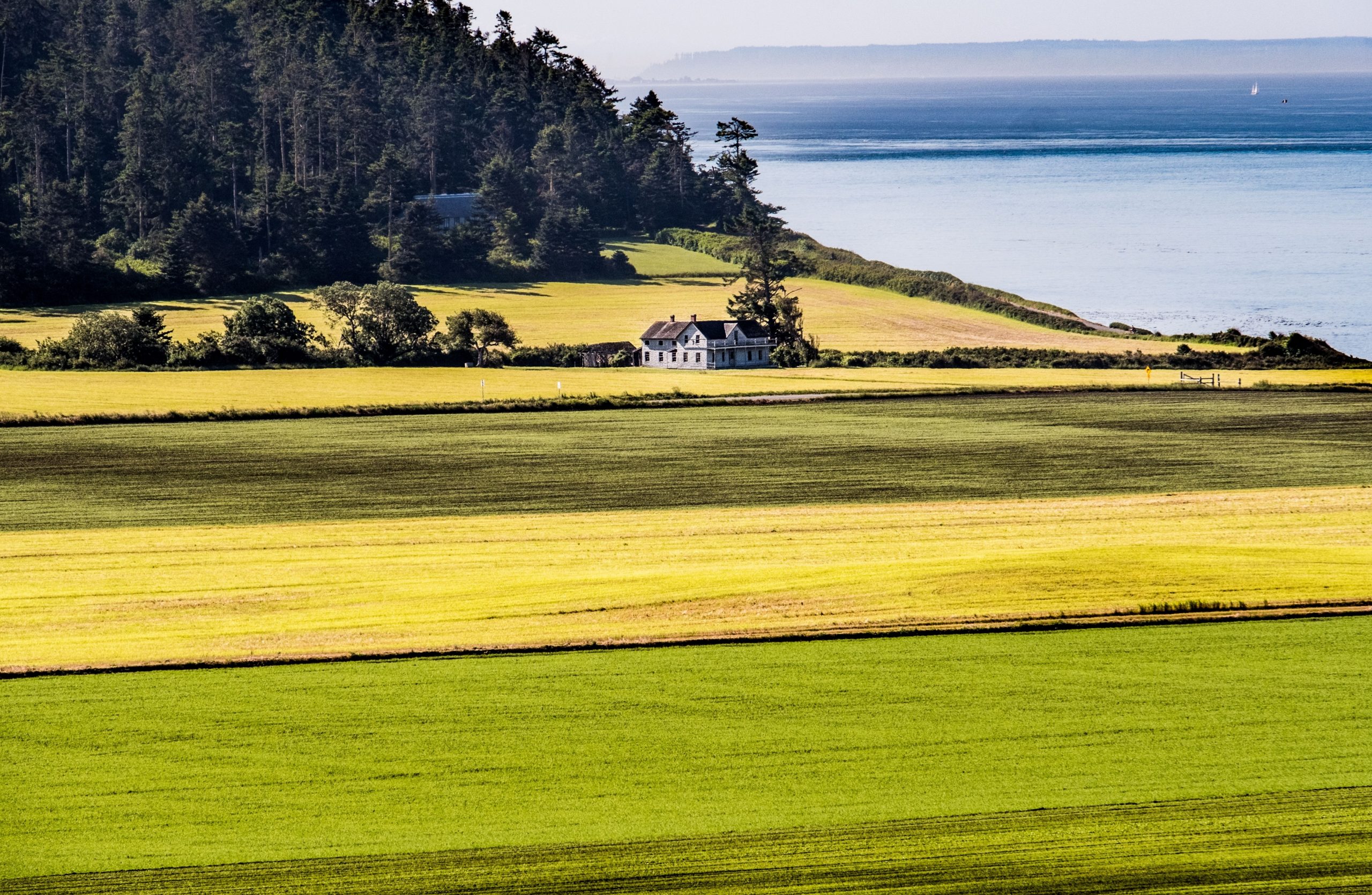 When overlooking Ebey's Landing National Historic Reserve  in Coupeville, it is easy to spot the most iconic building in the reserve. The Ferry House. The house was built by Isaac Ebey's family shortly after he was killed to help support Isaac's sons. From the early 1860s to around 1900 the inn operated as a tavern, post office, grocery store, and hospitality inn for people traveling through Admiralty Inlet and to families who claimed Whidbey as their home. The National Park Service acquired it in 2000 and is committed to its preservation in partnership with Friends of Ebey.