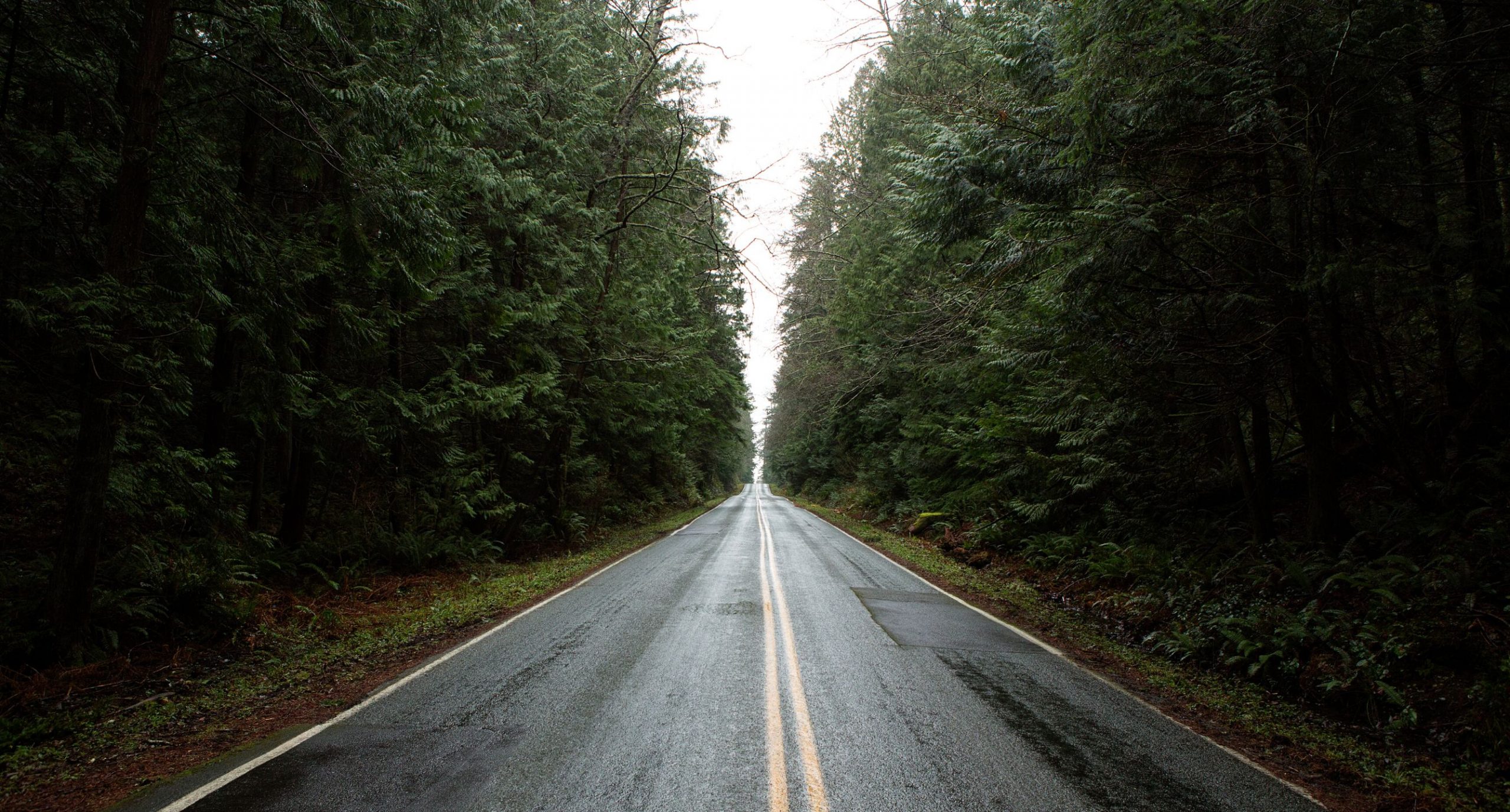 The Pacific Northwest, or PNW, is a region known for its varied and often unpredictable weather. Located in the northwest corner of the United States, the PNW is home to a diverse array of climates and landscapes, ranging from the rainy, temperate rainforests of the coast to the dry, high-desert regions of the interior.
One of the most distinctive features of the PNW weather is the rain. The region is home to some of the wettest parts of the country. Some areas receive over 100 inches of rain per year. While the rain can be a nuisance at times, it is also a vital part of the region's ecosystem. The rain provides the water needed to sustain the lush forests and vegetation that thrive in the region.
In addition to the rain, the PNW is also prone to fog and mist, especially along the coast. These foggy conditions can last for days at a time, creating a unique and sometimes eerie atmosphere.
Weather on Whidbey Island
Whidbey Island, located in the northwest corner of Washington state, is no stranger to the PNW's unpredictable weather. Located in the Puget Sound, the island is influenced by both the maritime climate of the coast and the inland climate of the region. As a result, the weather on Whidbey Island can vary significantly from one day to the next. Sometimes a sunshining clear skies day gives way to rain and fog in a matter of hours.
One unique aspect of the weather on Whidbey Island is its location in the rain shadow of the Olympic Mountains. The rain shadow effect occurs when moist air is forced up and over a mountain range. When this happens it causes it to cool and release its moisture in the form of rain or snow. As the air descends on the other side of the mountain range, it warms and becomes drier, creating a "rain shadow" region that receives less rainfall.
Due to its location on the leeward side of the Olympic Mountains, the areas of North and Central Whidbey Island experience this rain shadow effect, resulting in significantly less rainfall compared to other parts of the PNW. While the island still gets its fair share of rain and fog, it is generally drier and sunnier than the surrounding region. Less rainfalls makes it a popular destination for those seeking a respite from the rain.
Despite the often-variable weather, the PNW and Whidbey Island are beautiful and unique places to visit or call home. The diverse landscape and varied climate create opportunities for a wide range of recreational activities. Many people enjoy  hiking and camping in the summer to skiing and snowboarding in the winter. So, whether you're a seasoned resident or a first-time visitor, be prepared for a little bit of everything when it comes to the weather in the PNW and on Whidbey Island.
When you fall in love with the island and want to stay let us help you find your dream home. Connect with us here.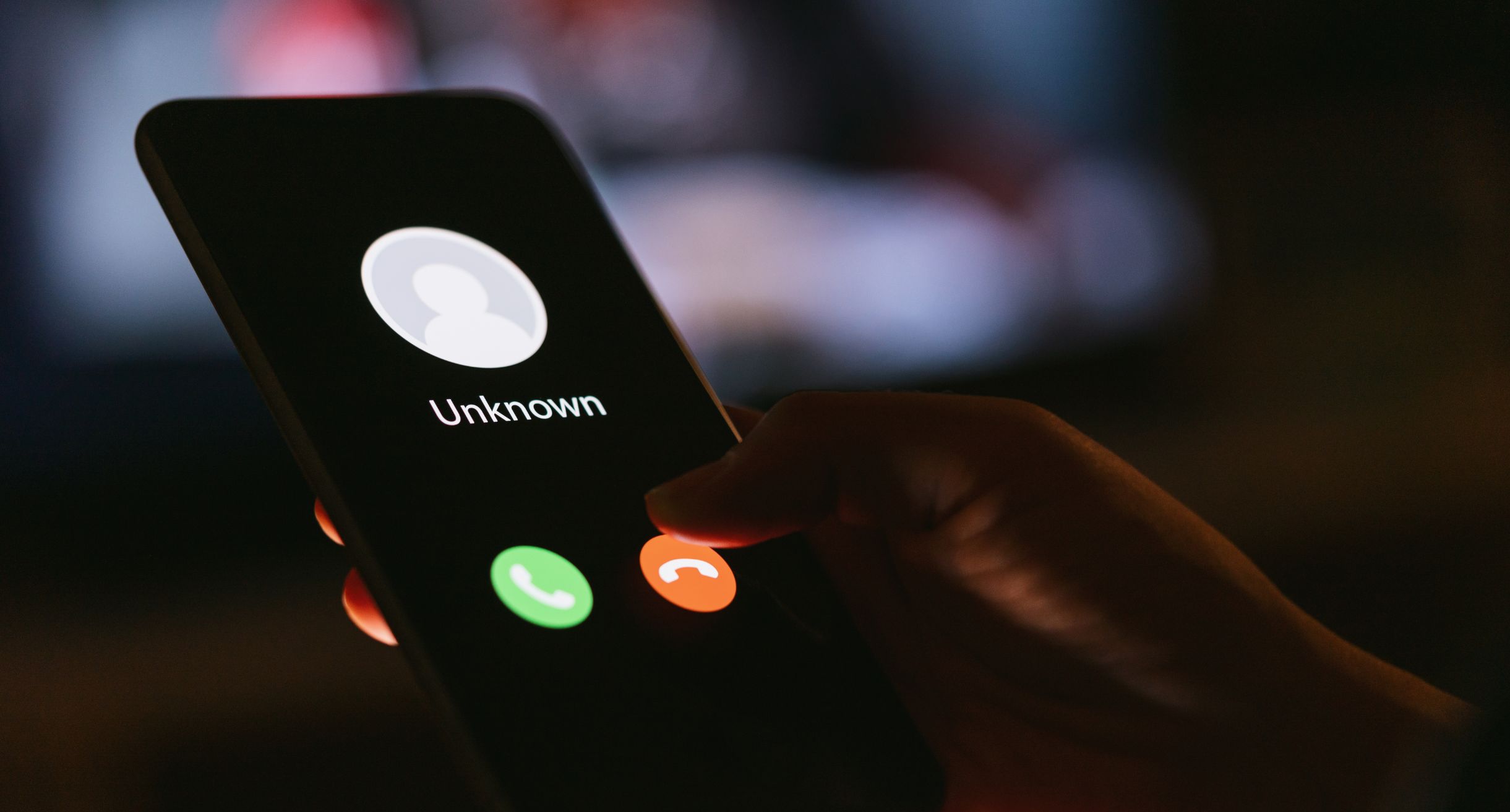 Who are you going to call? That's up to you. How are you going to call? That's up to you, too; but, that's a shorter list. It is also easier to talk about. Welcome to Whidbey, or your new home, or your curiosity. Phone service on the island is unique for several reasons; and can even get into international issues. Here are some of your choices.
Landlines:
Landlines exist, and can frequently outperform more modern options. A direct connection between two phones can be clearer, simpler, and make sense in older homes. Landlines can also avoid issues about spots in a house where signals are blocked by things like masonry. They can also be handy during a power outage, if the provider keeps the lines charged. Even better is a provider that buries the lines so they're less likely to be impacted, literally, by falling branches. 
But, landlines have limits. Putting a landline in your pocket can be done, but is somewhat useless when out of range of the home's base station. (e.g. Whidbey Telecom, Ziply)
Mobile Phones: 
Welcome to the modern era when phones in pockets are taken for granted, as is roaming. One phone, one country, that's pretty good. Cell phones, mobile phones, isn't that what everyone uses? The major providers are here, which is definitely appreciated. As a solution, mobile phones are the dominant choice.
Mobile phones are the dominant choice, but not every provider can provide unlimited coverage. Can you hear me now? You can still hear people say that on a call as you drive through gaps in coverage. Ridges, buildings, and antenna blind spots can have you checking whether you have five bars, or as little as one bar, or even no bars. Electronic signals can't be guaranteed to reach the base stations of the corporate carrier. Coverage is pretty good, but a temporary interruption while driving around isn't as important as a poor signal at home. Check coverage for where you want to live.
Coverage Maps:
Find a home in the areas with your ideal coverage here.
When in doubt, drive there and check. If you are buying a home the home inspection time is a great chance to check cell reception too, make as many calls in as many spaces on the property as possible. If you get the opportunity, check in with the neighbors, possibly on social media, and learn what they use. (e.g. AT&T, T-Mobile, Verizon, US Cellular). Talk with your agent about their experience with coverage. Don't have an agent? Connect with one here.  
VIOP:
Keep in mind, some people want to live in those quiet pockets. There's someone for everywhere.
Got a good internet connection but no cell signal? VOIP can be an option. Voice Over Internet Protocol routes your calls through the internet, not a phone landline or a cell tower. Some cell phones are already set up to choose the better path between a tower and the internet. That can be the best of both worlds. (e.g. Frontier, Vonage, Wave)
Did That Message Just Say Welcome to Canada? 
Hello, Canada. Saying hello to Canada is easy enough. You can see it from the island. Wave at it. Your phone might be doing that too. The farther north and west you get on the island the greater the likelihood that your phone may connect with a tower in Canada. You can get charged for international roaming without leaving the US. Fortunately, your phone should tell you when it does that, but it is worth checking, occasionally. (e.g. Telus)
The Final Message:
The choices aren't infinite, but there may be more than you want to research for your corner of the island. The denser the population, the more likely you'll have plenty of choices, many of which run those big national ad campaigns. Our island's more remote locations, however, can be so unique, so idiosyncratic, that it might make sense to visit and try calling friends and family. 
As technology continues to invent new options, the choice continues to change. Now that satellite phones have progressed from specialized Globalstar handheld units to Starlink's internet access a homeowner can create their own connection, assuming those pesky hills and bills don't get in the way. If you've got power and the right view, you've got internet and phone; regardless of whatever might be interrupting everyone else's day or night.
Who are you going to call? That's up to you. How are you going to call? That's up to you, too; but, now you may understand why one answer doesn't apply to everyone. Thanks, Ma Bell and your old bakelite landline phones wired to a wall; but, we've become much more mobile, and hopefully more stylish. Make a call from Whidbey? You've got options. Try to call us now: 360.675.5953.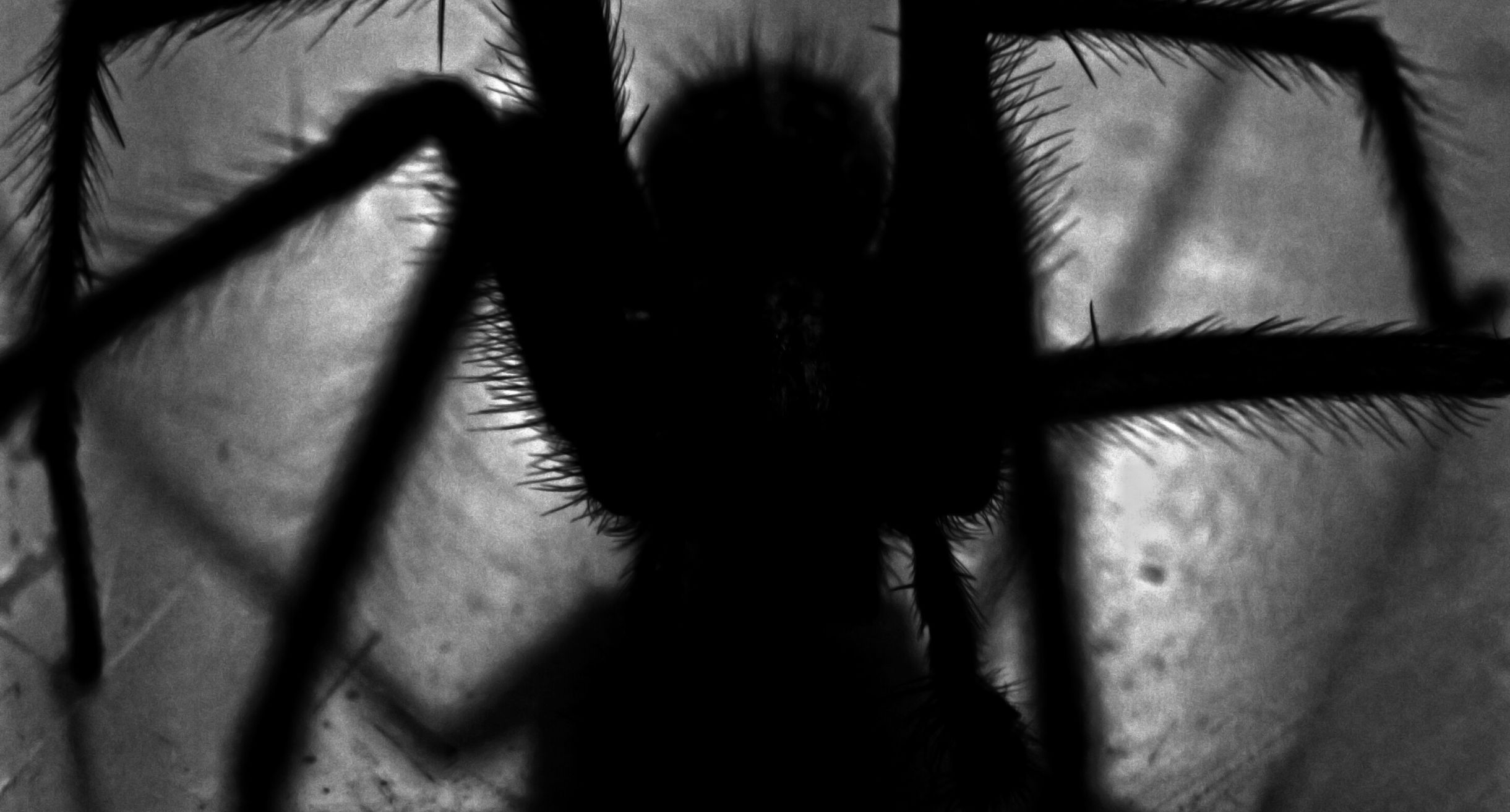 As the crisp autumn air settles in, Halloween is creeping closer and it's time to conjure up some devilishly delightful pumpkin carvings.
SPOOKTACULAR CARVING IDEAS:
Whether you're a seasoned pro or a beginner, these spooktacular pumpkin carving ideas are sure to impress.
Start off with a classic Jack-o'-Lantern, featuring a toothy grin and triangle-shaped eyes that never go out of style. Or try a simple yet spooky ghost design with black paint or markers to create a hauntingly eerie look. If you prefer something more whimsical, carve a cute cat with pointy ears and whiskers to add a playful touch to your décor.
But… if you are feeling daring, go all out with a fierce dragon carving. Of course, it will require expert level skill and patience, but it is sure to leave everyone spellbound. For a more elaborate design, try carving a haunted house complete with spooky windows, a creaky door, and ghostly apparitions floating around – perfect for adding an extra eerie ambiance to your Halloween décor.
WHIDBEY ISLAND FARMS:
Once you have your design picked out, head over to one of Whidbey Island's pumpkin patches to find the perfect pumpkin.
At the Greenbank Farm enjoy a fun day of picking your own pumpkins.
Case Farm offers over 50 years of experience in growing a variety of pumpkins.
While the Bayview Farmers Market has a pumpkin patch, it also offers a variety of vendors selling fresh produce, baked goods, and handmade crafts.
But don't stop there – Whidbey Farm & Market and The Farm Stand K & R Farms also offer great pumpkin picking options. At the Whidbey Farm & Market, you can support local farmers and artisans while picking out your perfect pumpkin for carving and at The Farm Stand K& R Farms, enjoy a variety of fresh produce and family-friendly activities like a corn maze and ice cream.
HALLOWEEN FUN ON WHIDBEY:
To top off the fun, if you are looking for a spooktacular adventure, head over to the Haunted Barn In Oak Harbor. The haunted barn features creepy decorations, special effects, and live actors sure to send shivers down your spine.
No matter where you choose to pick your pumpkins or celebrate Halloween, make sure to enjoy the crisp fall weather and embrace all the spooky sights and sounds of the season. Happy haunting!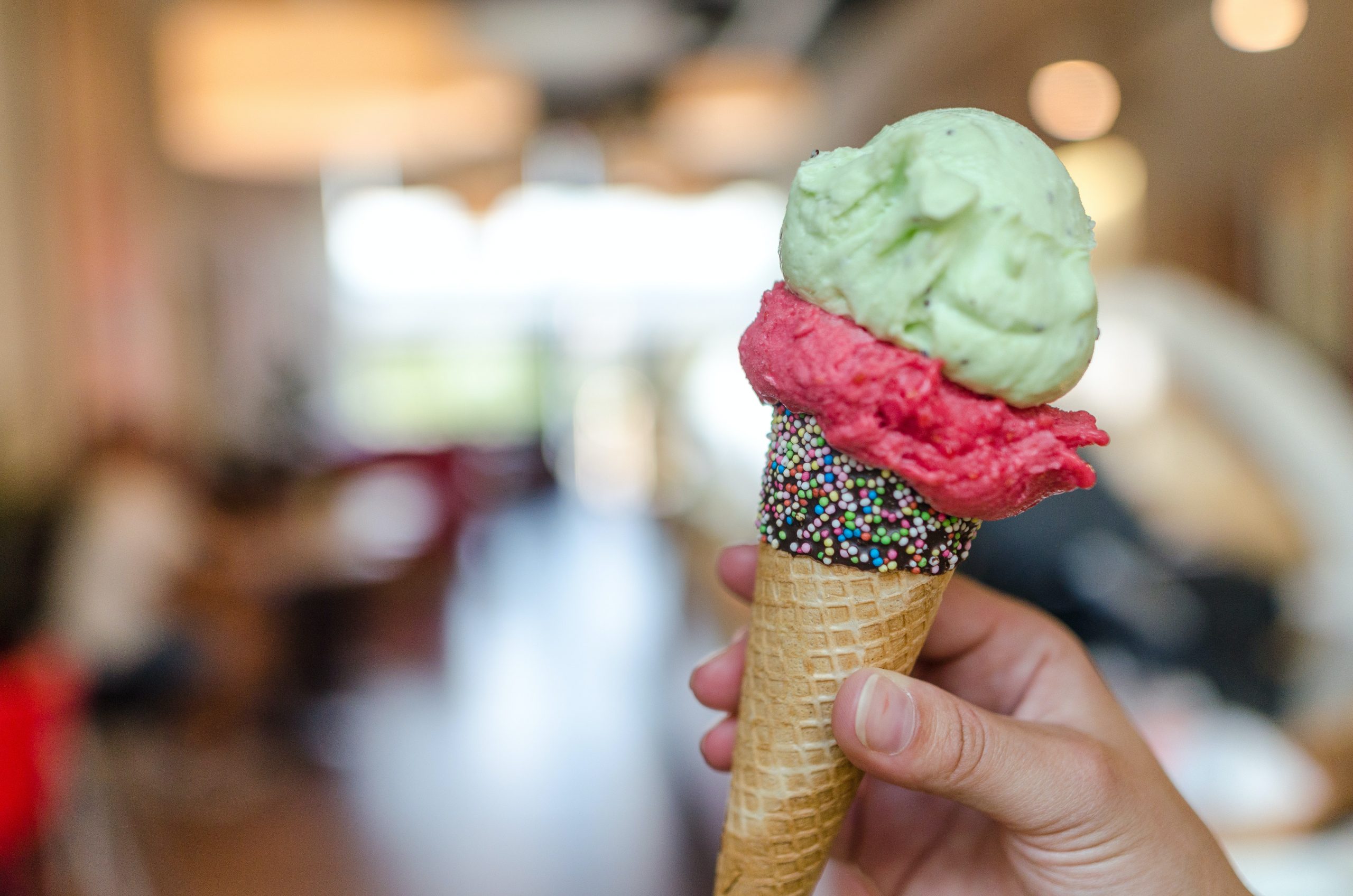 Whidbey Island, is home to some of the best ice cream spots in the region. Whether you are a resident or just visiting for a weekend getaway, add these ice cream shops to your must-try list.
The Whidbey Island Ice Cream Company is located in Freeland and has been open since 2008. Their one goal? "To bring joy to our community through the deliciousness of ice cream." All their ice cream is locally made. Check out their website here before you go.
Find Kapaws in the heart of Coupeville. This ice cream spot is only open during the sunny times of the year. Tour the town of Coupeville and stop by this ice cream shop for anything from single-scoops, waffle cones, and cake cones! Bring the eager kids who love combining all the different flavors – a must-stop spring/summer ice cream location. Check out their Facebook here before you go!
The Farm Stand ice cream on Whidbey Island is a locally made treat using the freshest ingredients from the surrounding area. With a variety of flavors to choose from, each scoop is a unique and delicious experience. Enjoyed at the Farm Stand or taken to go, this ice cream accurately represents Whidbey Island's bountiful offerings. Learn more about the Farm Stand here before you head out.
Whidbey Farm & Market ice cream is made with the freshest, locally sourced ingredients to provide the best possible flavor and quality. With a wide range of flavors, they are dedicated to creating a memorable experience with every scoop. Whether enjoyed at the farm or taken to go, Whidbey Farm & Market ice cream is a treat like no other. Check out their website here.
Grab a cone from this unique dedicated candy store on pioneer street in Oak Harbor  while you walk the strip and browse the other local shops downtown. Check out their website here.
No matter which ice cream spot you choose, you're sure to find a delicious treat on Whidbey Island. These ice cream shops are the perfect way to cool off on a hot summer day and experience a fun outing with friends and family. Share your adventures with us at @windermere_whidbey_Island on Instagram.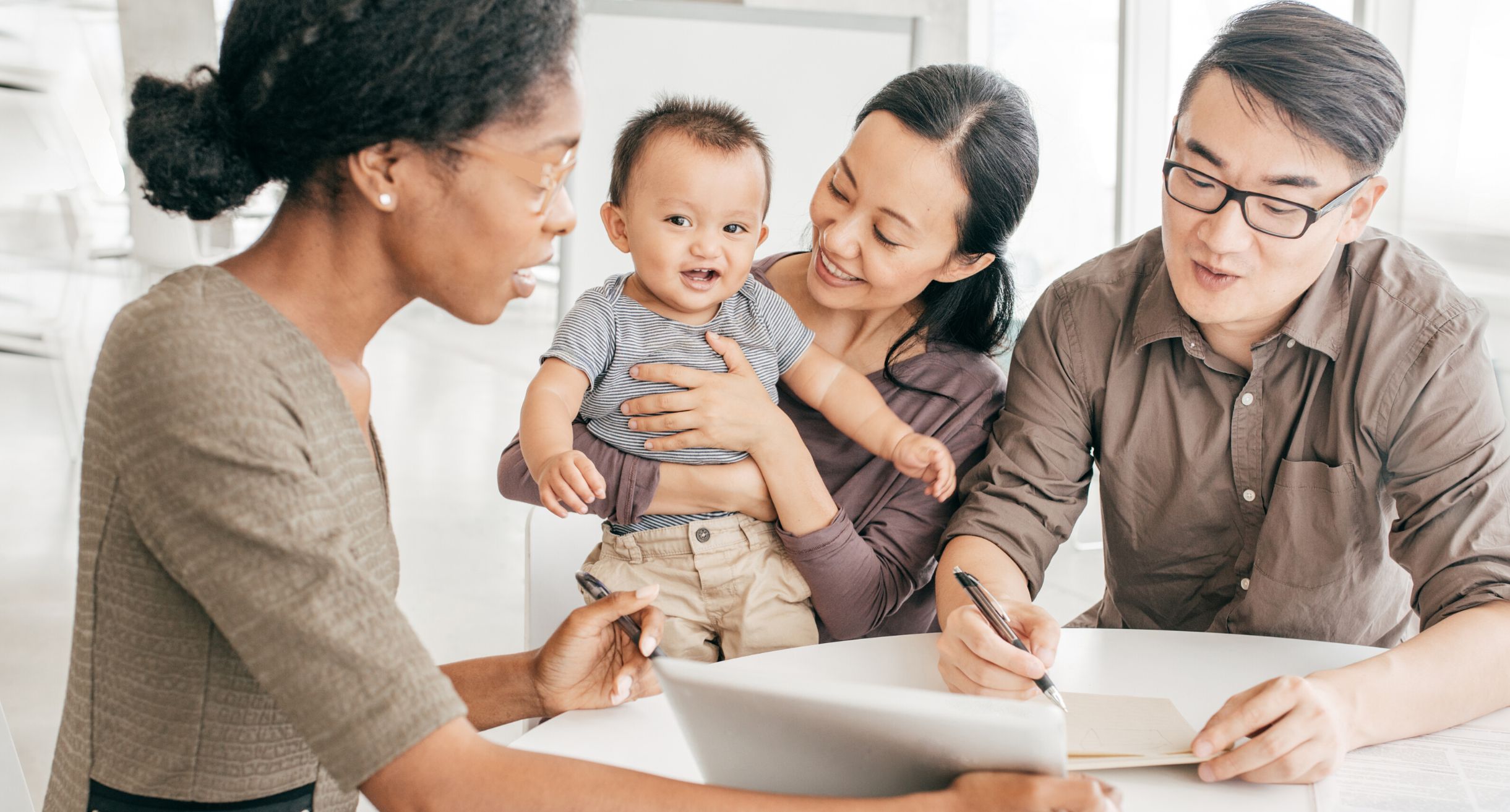 When it comes to buying a home, choosing the right lender is an important decision that can have a significant impact on your home buying experience. While it's possible to work with a lender from anywhere, working with a reputable local lender in the area you are purchasing provides many benefits that make the process smoother and more enjoyable. In this article, we will share five reasons why you should consider using a reputable local lender for your next home purchase.
5 Reasons to Use a Reputable Local Lender:
1. Personal Connection:
A local lender provides the opportunity to have a face to face conversation and build a personal relationship, which can be especially helpful when dealing with complex issues. How much better is it to have the ability to sit down face to face with someone and discuss, ask questions, smile and laugh with or even cry if necessary? It is so much better than trying to solely do things over the phone or email with someone hundreds of miles away. When the going gets tough, you (or your trusted real estate broker) can go directly to the office and discuss the issues in person to figure it out rather than be put on hold.
2. Knowledge of the Market:
A local lender is more likely to have a deep understanding of the local real estate market, including contractors, permit requirements, and more. It is not unheard of to have a local lender provide contact details for a roofer that can get the fix done in time for closing or the local Labor and Industries permit guy who can solve the problem faster than driving an hour to the nearest office. Reputable local lenders understand when there is delay due to septic repairs or how to get the water quality test results ASAP.
3. Reputation:
Local lenders have a reputation to uphold in their community, which can provide added accountability and ensure a higher level of service. When you run into your clients in the grocery store or watch their kids play on the same soccer team you naturally put a little more into making sure your service is impeccable. Anonymity creates distance and reduces accountability.
4. Strong Relationships with Escrow Teams:
Good relationships with local escrow teams can lead to smoother and more efficient transactions. Often the most stressful point of the transaction is right at the very end as the final underwriter is reviewing the file and potentially finding issues that need more documentation. This can lead to delays in critical milestones that need to be met to close on time. Getting the necessary documents from the lender to escrow on time can be the difference in closing as expected or experiencing costly delays and even the possibility of losing the home. You can use a lender from almost anywhere, but the escrow team is nearly always local to the property being purchased. When lenders are well known and respected by the local escrow offices you can expect excellent communication and problem solving between them. This will make overcoming obstacles to closing on time more likely.
5. Competitive Terms:
Local lenders often offer competitive terms and rates, making them a cost-effective option. When comparing lenders, be sure to compare all the terms and costs of the loan, not simply the advertised interest rate. When you do, you'll often find the local lender has lower overall costs than national corporate lenders.
In conclusion, using a reputable local lender provides a range of benefits that make the home buying process more enjoyable and efficient. From the personal connection to the knowledge of the local market and their reputation to uphold, there are many reasons to consider using a local lender for your next home purchase. So why not choose a lender who is well-known and highly regarded in your local real estate community? Contact us today to be put in touch with a great lender on Whidbey Island!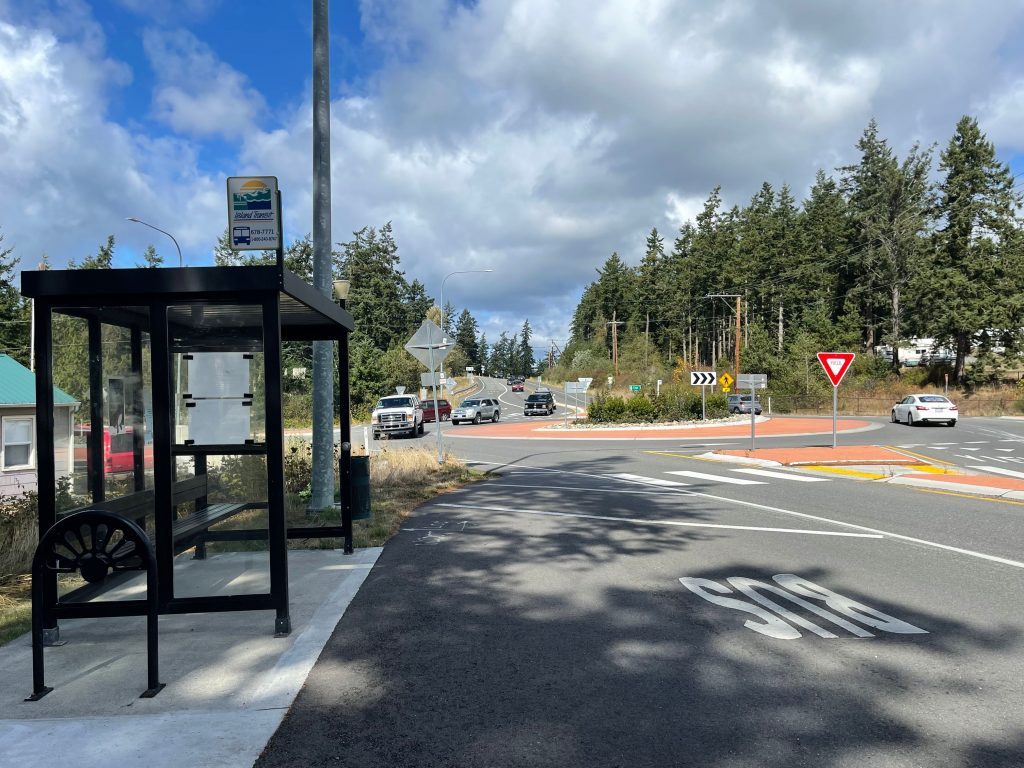 Island Transit is the public transportation system serving Whidbey Island, located in the Puget Sound region of Washington state. The system consists of fixed-route buses and paratransit vans, as well as additional programs such as vanpools and bike locker rentals.
Island Transit began on December 1, 1987 as a response to the increasing traffic congestion and lack of transportation options on Whidbey Island. Today, the system serves a population of approximately 73,000 people, covering a service area of approximately 400 square miles. The buses pick up passengers from bus stops like the Northgate Terrace bus stop pictured above throughout all of Whidbey Island.
In addition to its fixed-route buses, Island Transit also operates a paratransit service for individuals with disabilities who are unable to use the fixed-route buses. The paratransit vans offer door-to-door service and can be reserved by calling Island Transit in advance.
Island Transit's vanpool program is a convenient and cost-effective alternative for commuters who travel long distances or have irregular work schedules. Participants in the program share the cost of gas and vehicle maintenance and can save money on the cost of driving alone.
The bike locker rental program allows riders to securely store their bike at a convenient location and use it to complete the first or last leg of their commute. The lockers are located at select bus stops and can be rented on a monthly basis (check out prices and apply here) in addition to public use lockers that are on a first come first served basis.
In recent years, Island Transit has made efforts to increase sustainability and reduce its environmental impact.  Learn more about their initiatives here. As a result, hybrid buses have been added to its fleet all while keeping Island Transit buses fare-free.
Overall, Island Transit plays a vital role in the transportation needs of the residents and visitors of Whidbey Island. The convenient and reliable services, as well as its vanpool and bike locker rental programs, make it a valuable asset to the community.
If you have further questions or are interested in learning more about living on Whidbey Island please do not hesitate to connect with us. Contact us here.
View this post on Instagram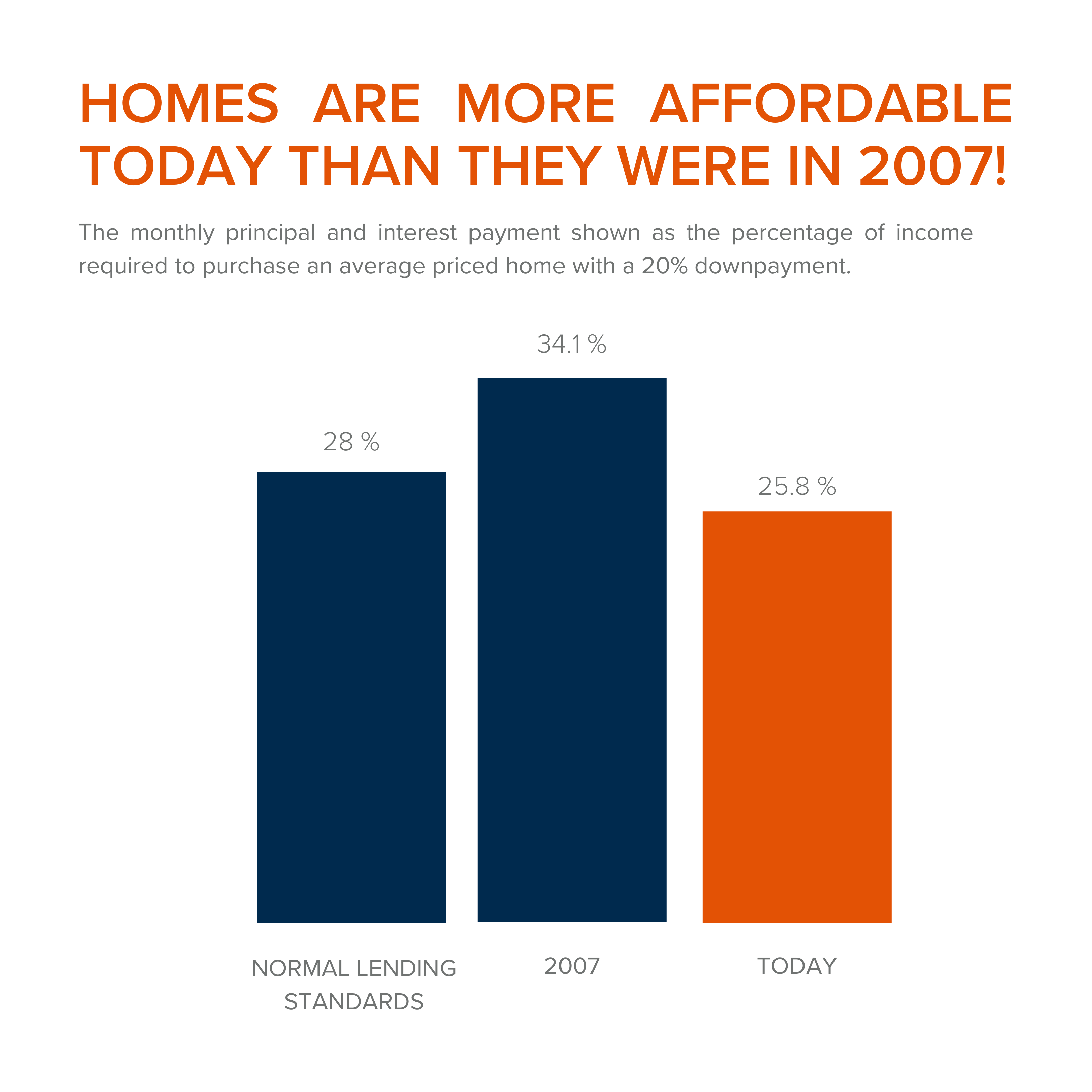 Home buyers are beginning to believe we are heading into a housing bubble. It is easy to acknowledge this premonition, as year-after-year home price appreciation has continued to remain in the double digits.
However, we are here to put your mind at ease as this market is very different than it was during the housing crash 15 years ago. Follow along as we explain four fundamental reasons why today's market is nothing like the market was back then.
1. Houses Are Affordable Unlike During the Housing Boom
To understand this, one must understand the affordability formula. The affordability formula consists of three parts: the price of the home, wages earned by the purchaser, and the mortgage rate available at the time of purchase. Conventional lending standards suggest a purchaser should spend no more than 28% of their gross income on their mortgage payment.
Fifteen years ago, prices were high, wages were low, and mortgage rates were over 6%.  While today's  home prices are high, wages have increased significantly, and despite the latest spike, mortgage rates are still well below 6%. This means that todays average buyer spends less of their monthly income toward their mortgage payment than buyers did back then.
In the latest Affordability Report by ATTOM Data, Chief Product Officer Todd Teta speaks to this stating, "The average wage earner can still afford the typical home across the U.S., but the financial comfort zone continues shrinking as home prices keep soaring and mortgage rates tick upward."
Undeniably,  affordability is not as strong as it was last year, but it is significantly better than it was during the boom. The graph below demonstrates that difference: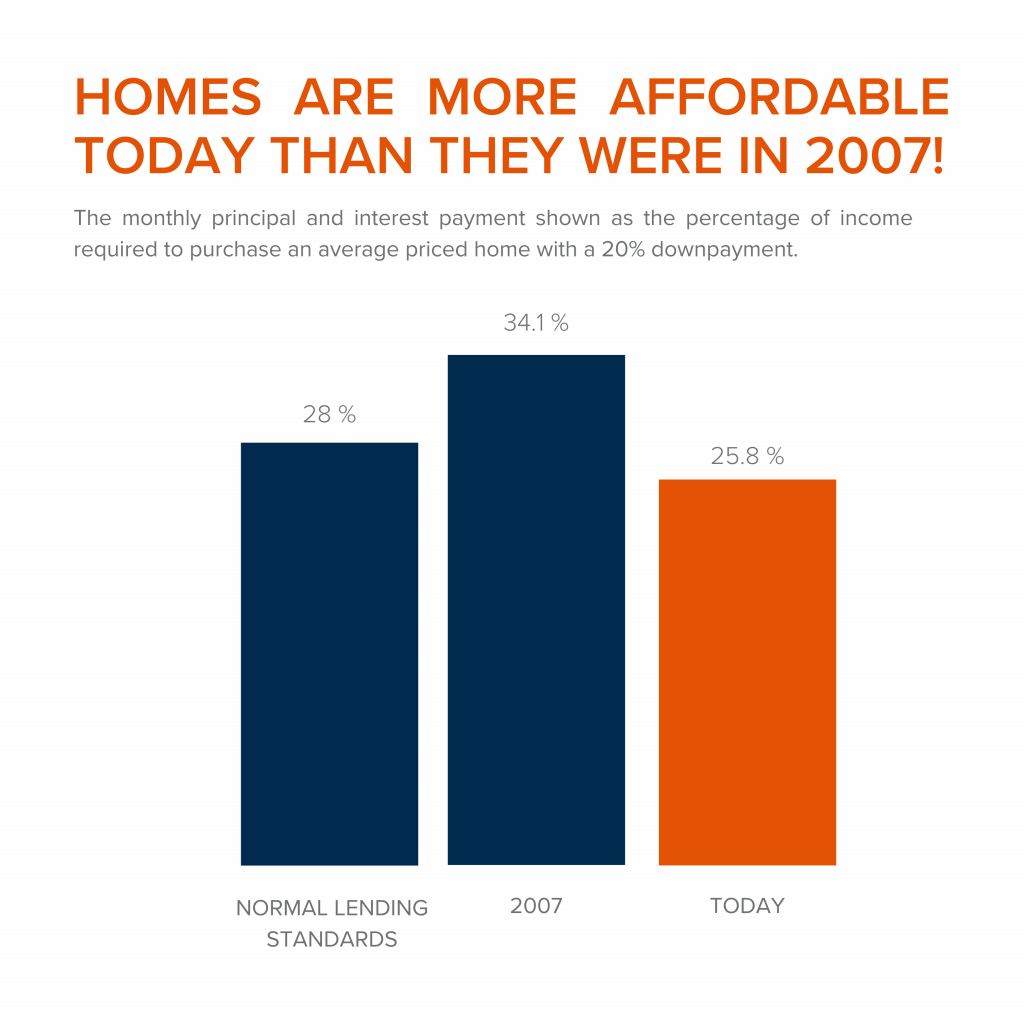 How did so many homes sell during the housing boom with such prohibitive costs?
2. Mortgage Standards Were Much More Relaxed During the Boom
Getting approved for a mortgage loan was significantly more attainable during the housing bubble than it is today.  According to credit.org, a credit score between 550-619 is considered poor. They define  those with a score below 620, by stating that, "Credit agencies consider consumers with credit delinquencies, account rejections, and little credit history as subprime borrowers due to their high credit risk."
While buyers can still qualify for a mortgage with a credit score within that range they are considered riskier borrowers. If you are in that range, read our How Long Does it Take to Save for a Down Payment article here. Below is a graph illustrating the mortgage volume issued to buyers with a credit score less than 620 during the housing boom, in compression to the following 14 years.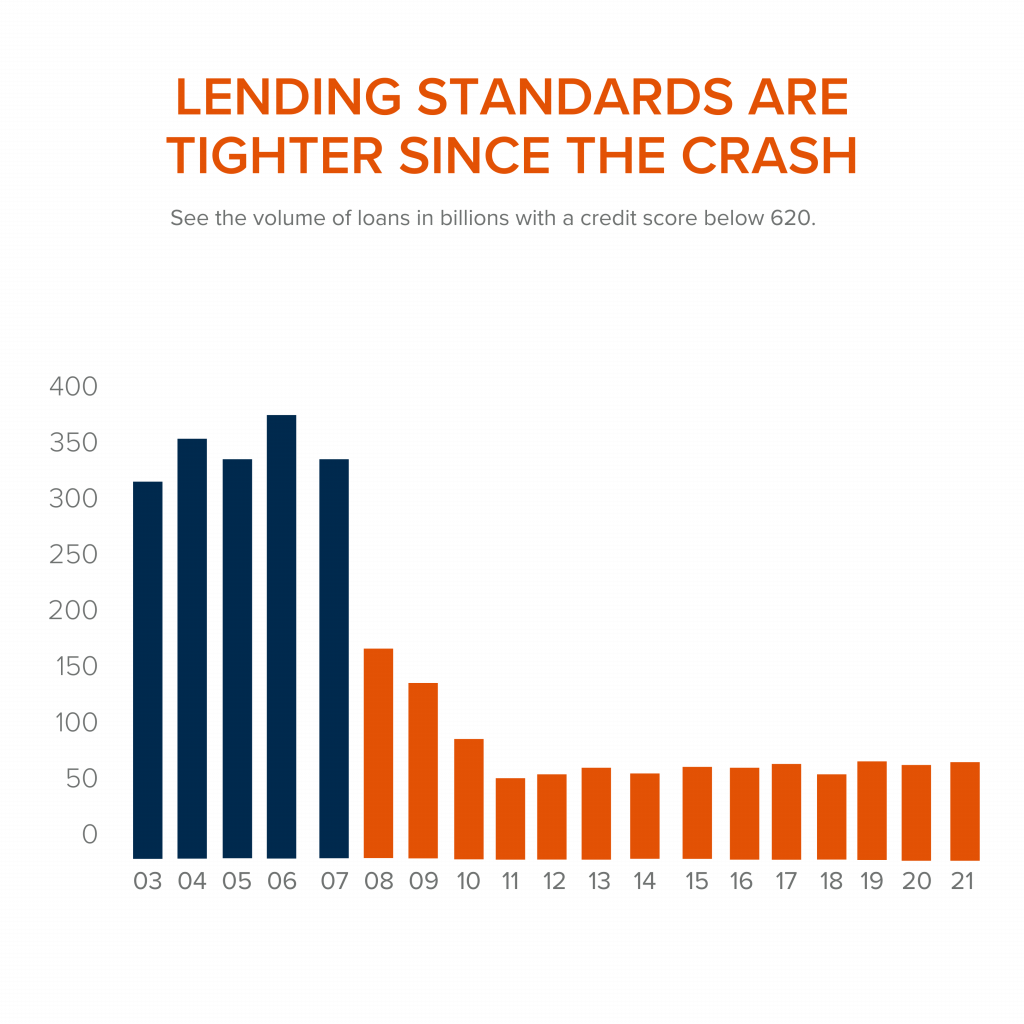 Mortgage standards are significantly different than they were last time. Buyers that obtained mortgages during the past decade are better qualified for the loans. Lets look at what that means moving forward.
3. Foreclosure Are Completely Different  Than They Were During The Crash
The most obvious difference is the number of homeowners that were facing foreclosure after the housing bubble burst. The Federal Reserve issues a report showing the number of consumers with a new foreclosure notice. Here are the numbers during the crash compared to today: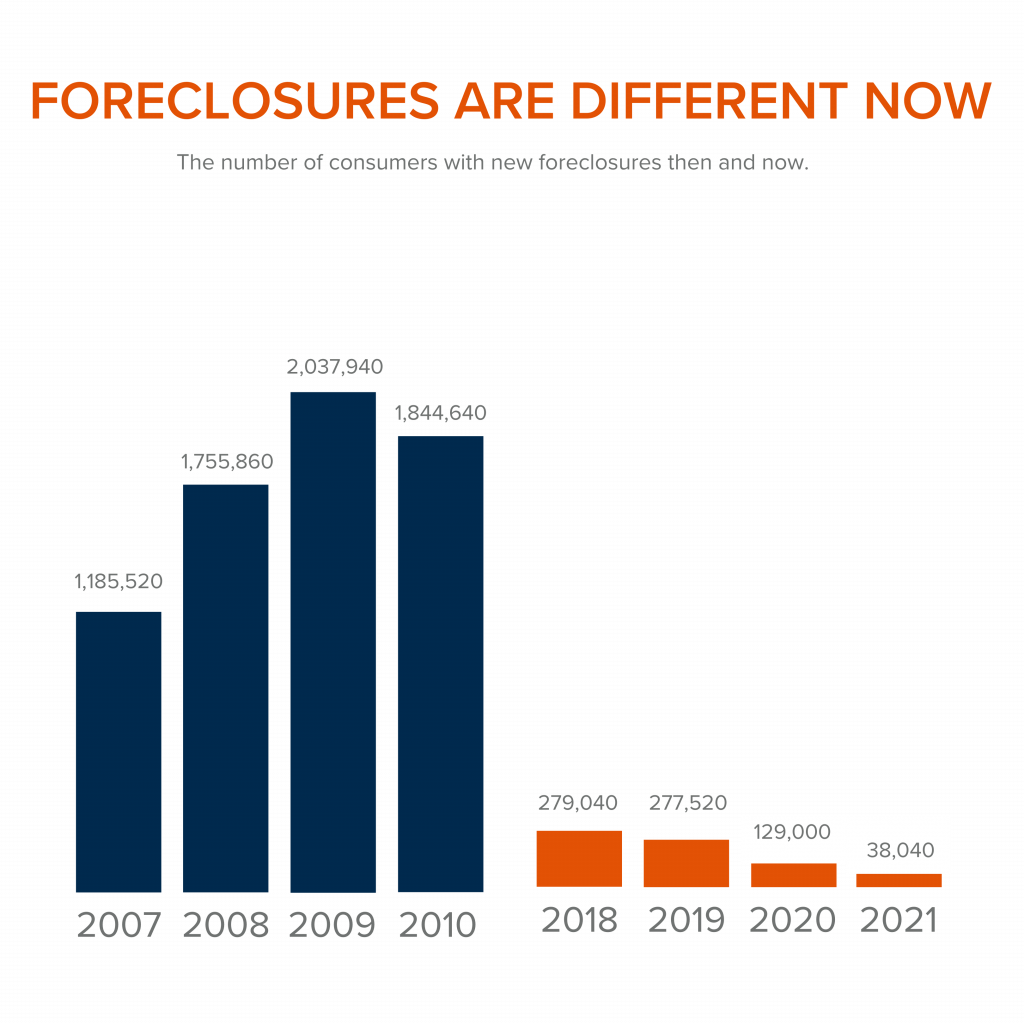 Undoubtedly the 2020 and 2021 numbers are impacted by the forbearance program, which was created to help homeowners facing uncertainty during the pandemic. Keep in mind, there are less than 800,000 homeowners remaining in the program today, and the majority of those will be able to work out a repayment plan with their banks.
Rick Sharga, Executive Vice President of RealtyTrac, explains, "The fact that foreclosure starts declined despite hundreds of thousands of borrowers exiting the CARES Act mortgage forbearance program over the last few months is very encouraging. It suggests that the 'forbearance equals foreclosure' narrative was incorrect."
Why are there significantly less foreclosures seen today? Well, homeowners today are equity rich. They are not tapped out.
During the build-up to the housing bubble, some homeowners were using their homes as personal ATM machines. We saw a plethora of people withdrawing their equity the moment it was built up. When home values began to fall, many homeowners found themselves in a negative equity situation where the amount they owed on their mortgage had surpassed the value of their home. Many were faced with the decision of walking away from their homes. When that happened it led to a rash of distressed property listings (foreclosures and short sales), which sold at huge discounts, thus lowering the value of comparable homes in the area.
Homeowners, have since learned their lessons. Prices have risen nicely over the last few years, leading to over 40% of homes in the country having more than 50% equity. But owners have not been tapping into it like they had previously, as indicated by the fact that national tappable equity has increased to a record $9.9 trillion. With the average home equity now standing at $300,000. What happened last time will not happen today.
As the latest Homeowner Equity Insights report from CoreLogic explains, "Not only have equity gains helped homeowners more seamlessly transition out of forbearance and avoid a distressed sale, but they've also enabled many to continue building their wealth."
There will be nowhere near the same number of foreclosures as we seen during the crash. What does that mean for the housing market today?
4. There is Not a Surplus of Homes on the Market – We Have a Shortage
The supply of inventory needed to sustain a normal real estate market is approximately six months. Anything more than that is an overabundance and will causes prices to depreciate. Anything less than that is a shortage and will lead to continued price appreciation. The following graph demonstrates, the surplus of homes for sale between 2007 to 2010 (many of which were short sales and foreclosures). That caused prices to tumble. Today, there is a shortage of inventory, which is creating the increasing home values we are witnessing today.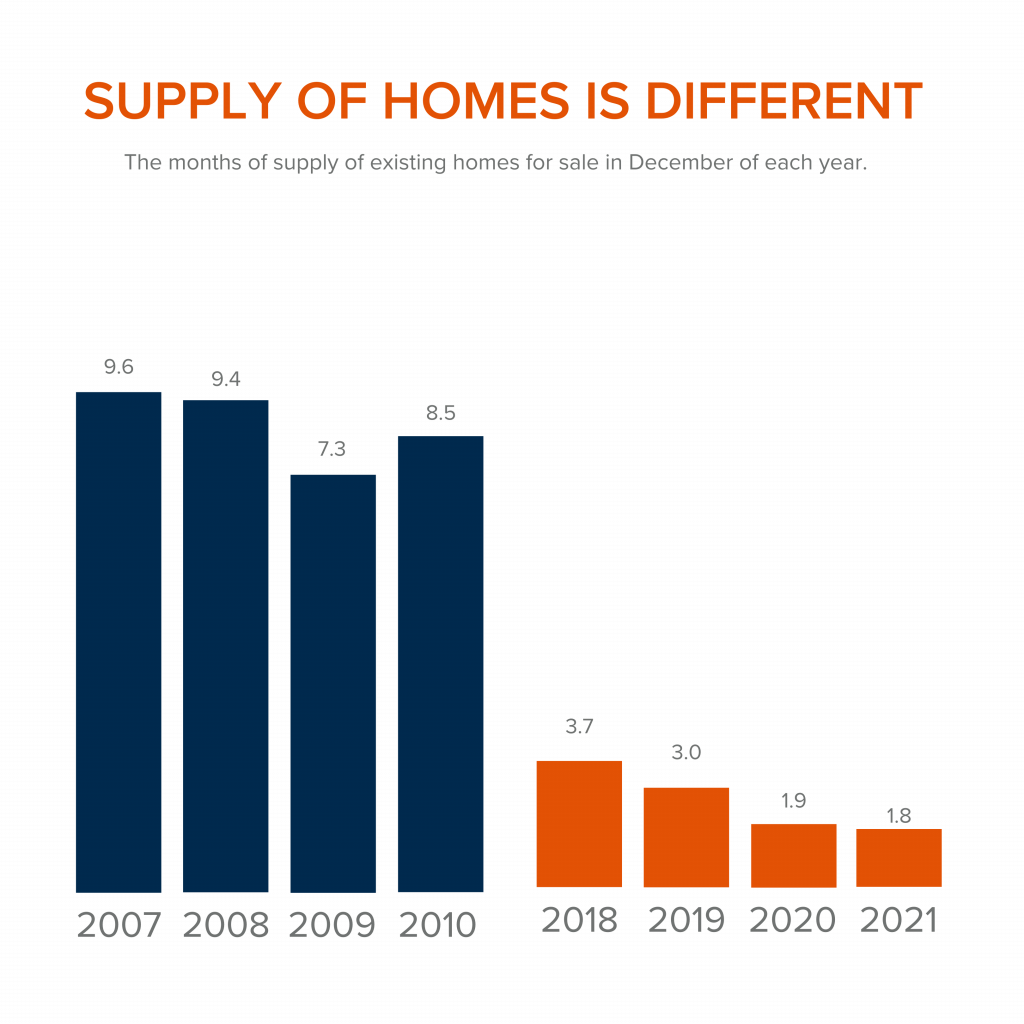 Inventory is drastically different in comparison to last time. Prices are rising because there is a healthy demand for homeownership while at the same time there is a shortage of homes for sale.
At the end of the day,
if you are worried that we are making the same mistakes that led to the housing crash, the graphs above show data and insights to help alleviate your concerns. If you are considering buying or selling and would like to dive deeper into this subject we would be happy to schedule a consult with you. Call us today at 360.675.5953.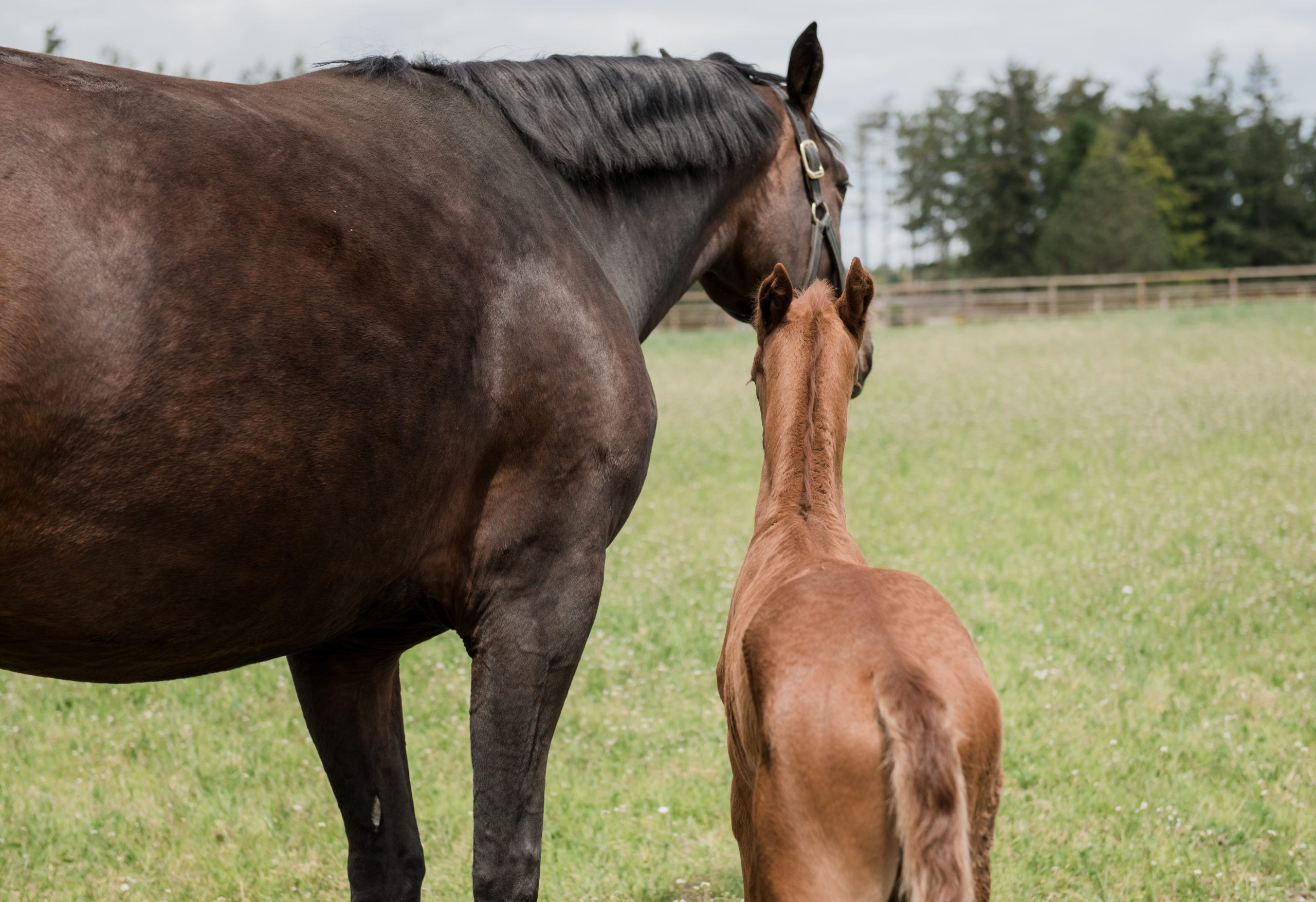 Horses have been a prominent animal throughout history, dedicated to their human's side. Many would go as far as to suggest that horses, just as dogs, cats, and other pets can be man's best friend. Like other pets, horses can contribute to the health, wellbeing, and happiness of their humans so much so that there have been people that contribute overcoming their mental illnesses to using a technique called Equine Horse Therapy. Likewise, many children have found companionship in their horses and have grown to learn valuable life lessons from them.
While we as humans receive so much from these amazing animals, it is equally important that we pay attention to their health, wellbeing, and happiness as well.
If you are new to the equestrian lifestyle here are a couple of tips to keeping them happy:
1) Consistent Exercise:
Horses, just like us need daily exercise to stay healthy and fit. A daily workout helps to reduce your horse's stress and allows them to release pent-up energy. While it might not look like the typical gym workout, working out with your horse by training can be beneficial for both you and your horse.
2) Keep Vaccinations Current:
Like humans, horses also need vaccinations and it is important that they stay current, or like humans, they can get sick. Having the proper vaccination in a timely manner helps you keep your horse healthy, fit, and happy.
If your horse gets sick, it will take a lot of energy for it to fully recover. Keeping your horse on a vaccinations routine not only will help prevent your horse from getting sick but will also help your horse to recover against the more serious diseases more easily.
To ensure you are providing your horse the best care and keeping regular on its vaccinations, you can ask your vet for a list of vaccines he/she suggests you give to your horse and which ones are most important for your horse to have. If you don't currently have a vet, click here for a list of ones in our area.
3) Your Horse Needs a Safe and Comfortable Environment: 
Here's one that lies near and dear to our hearts. As real estate agents, we know just how much we as humans want our homes to keep us safe and comfortable. Similarly, your horse not only deserves but needs housing that not only keeps him safe from things like storms and prey but also makes him comfortable. If your horse lives in a barn, provide them a stall and protection.  If they live outdoors, they need some way to get out of the sun. Often a run-in shed, or shady trees can give them protection from the elements they need. Additionally, you will need to provide them with a dry walking area, grass, rubber mats, and hoof care.
Not all properties are created equally. When looking at properties, it is important to make sure it is sufficient for your horse and easy for them to maneuver and permitted for horse use. If you need help determining whether or not a property is viable for your equestrian needs reach out to our equestrian advisors here.
4) Good Nutrition:
We know that when we eat junk food, we feel, well like junk. Similarly, your horse requires a diet that can fuel the energy they need to stay fit and healthy. The digestive system of your horse is designed to process large amounts of fibrous foods regularly.
To keep the horse's digestive health and increase their energy level, you should include grass, hay, and grains in their regular diet along with a lot of fresh CLEAN water. Including traditional mineral blocks into their routine will help your horse maintain an optimal diet. Check out these great places on Whidbey to purchase food for your horse.
5) Your Horse Needs a Dentist Too!
Have you ever been petting your horse when he decides to give you a big lick across your face?! We have too. That's how we know it is of the utmost importance for your horse to have a dentist too. You should anticipate a checkup about once a year. Like humans, horse teeth grow. However, unlike humans, horse teeth continue to grow and could potentially become damaged by opposing teeth if not properly taken care of. Because their teeth continue to grow it is important for them to be filed regularly to ensure the horse is comfortable when he eats. Could you imagine trying to eat if your teeth hurt you?
Without regular dental check-ups, your horse could develop problems that could lead to more serious problems like colic and choke.
6) Their Hooves:
It is important to take care of your horse's hooves, by cleaning them and trimming them regularly. Like humans, every horse is different. The growth at which your horses' hooves grow may be vastly different from that of another's. However, it is often common for hooves to grow in between 4 to 8 weeks. You can begin trimming them after that.
7) Visit Your Horse Regularly:
The bond between you and your horse should be very strong like the friendship between you and a best friend. You will develop this bond over time by spending adequate time with them. You should expect to visit your horse daily if possible.
But also, like humans, your horse needs equestrian friends too. So get out and make friends with similar interests as both you and your horse.
At the end of the day…
… if you have been considering buying property for you and your horses – let's connect to determine what is best for all of you. Email us or call us today!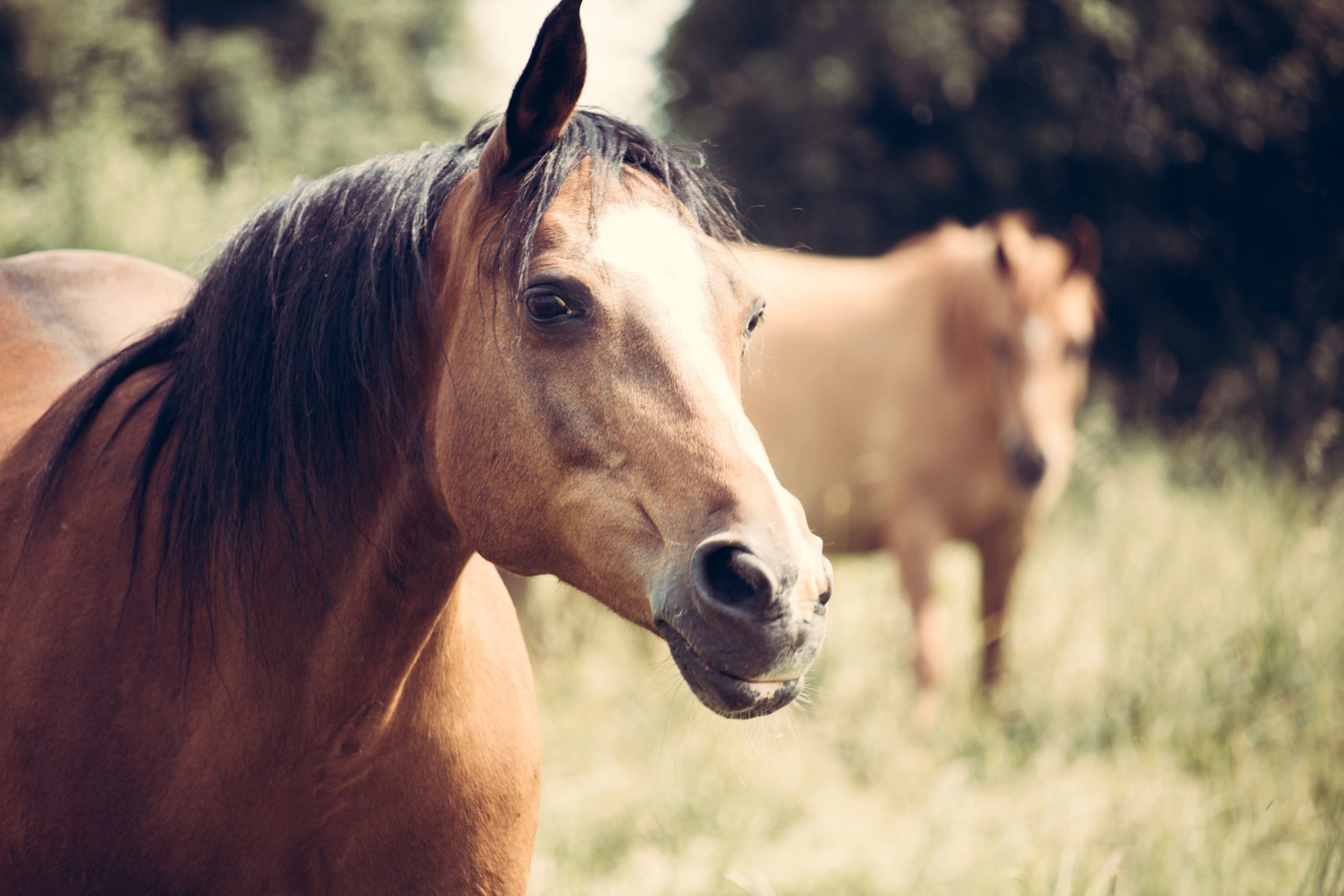 Buying property suitable for horses is no small task. It is certainly not the typical home buying experience. There is so much to consider from what kind of property best meets the needs of your horses to what kind of home will best meet your wants and needs. Speaking from experience, the horses' needs are typically the priority.
Working with an experienced Equestrian Advisor/Realtor will also help ensure your home search and purchase go as smoothly as possible. You can find one here.
The Property has Acreage:  Is it Suitable for Horses?

Any Equestrian Advisor/Realtor will be the first to tell you that, just because a property has plentiful acreage does not mean it will be a suitable property for your horses. The best property will be flat to gently sloped with good drainage, open areas with grass for grazing, with few trees, and wet areas. Horses weigh 1000 to 1500 pounds on average, which puts a lot of weight on the ground. Therefore, horses can do a lot of damage in a short amount of time.
The priority is finding an Equestrian Property with useable land – meaning not acres of unusable gullies, steep edges, or too many bodies of water. More land doesn't necessarily mean it is better, the useability is the priority.
Amenities:

Housing horses and livestock on your property can be done with ease with a few convenient amenities. It is important to consider these amenities as they add value to the Equestrian Property:
Barn – Does it have an adequate number of stalls for your needs and the right size for your type of horse? Horse stalls can measure from 10 x 10 to 12 x 12 or even larger. Does it have the capability to increase the size of the stall to make foaling stalls?  Are the stalls matted? Are there runouts (sacrifice paddocks) off the stalls?
Hay Storage – What style is the barn? If it is a Monitor style barn, does it have a hayloft? How much hay can be stored in the hayloft? If there is no hayloft, is there adequate storage for hay elsewhere?
Tack Room – Does the barn have a tack room? If so, is it insulated? It is important to be able to store tack, brushes, and other items in the tack room without them getting damp and moldy.
Tack Area and/or Wash Bay – While one can do without this amenity it sure is a bonus to have it.
Quality and Safe Fencing – Fencing can be quite costly (please watch for our future blog on fencing). It adds a lot of value to an Equestrian Property to have good quality and safe fencing. Equally important is how well it is laid out on the property. Is the property fenced and cross-fenced?
Arena (Indoor and/or Outdoor) or Training Round Pen with good footing – It is a huge bonus to find a property with an arena, especially an indoor arena. Indoor arenas are getting increasingly more difficult to get approval to build and depending on the size can cost well over $100,000 to build. Outdoor arenas are great but have their challenges.  It becomes difficult to manage the footing due to weather. Footing in the arena is something to really consider.  Each discipline has its own preferences for footing type and depth.  But any equestrian will agree that poor footing can cost you a lot – cause lameness in your horses resulting in expensive vet bills and not to mention the time to rehabilitate the horse from injury.
Water source and location of water on the property. Are there ample spigots to the pastures/paddocks and arena?
Electricity – Does the barn have electricity running to it?
Your Routine:

Transitioning to an Equestrian Lifestyle is a big adjustment.  Make sure you are taking your daily routine into consideration when looking at properties.  Consider the layout of the Equestrian Property. Does it seem that your daily routine will be seamless i.e., bringing horses in and out from pasture/paddocks to the barn?  Are there turnouts off the barn that make it easier on your daily routine?  Where is the manure kept? Ultimately, as an Equestrian, you want to be able to leave your property and know that your horses will be safe and sound while you are away.
Barn(s) and Outbuildings Should be Inspected Too:

You have found your Equestrian Property.  It will cost you extra, but it is important to have your inspector inspect the Barn(s) as well as the Outbuildings.  Your horses are part of your family, and you want to make sure that they will be safe in their surroundings.  It is important to have a professional evaluate the Barn and Outbuildings for structural issues, electrical issues, or other potential problems.
Zoning Regulations:
Do not assume that the property is an approved horse property just because the owners or prior owners have had horses on the property in the past.  Part of the Inspection process will be to do a little research with local city, county, and/or HOA regulations for agriculture and livestock. Do not let this lack of research cut into your dreams of owning an Equestrian Property.
Let us help you make your dreams of owning an Equestrian Property a reality:
To be honest this is all just the tip of the iceberg when searching for an Equestrian Property.  It helps to have someone working for you that has done this before.  Let's get you connected. It would be an honor to help you make your dreams a reality.