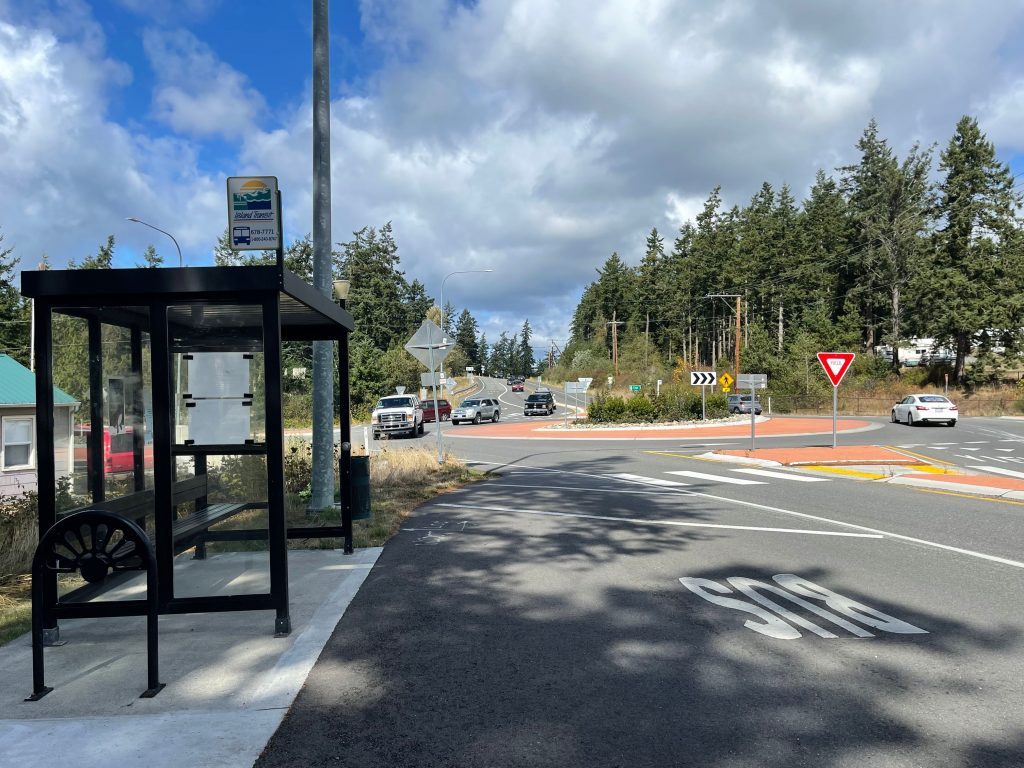 Island Transit is the public transportation system serving Whidbey Island, located in the Puget Sound region of Washington state. The system consists of fixed-route buses and paratransit vans, as well as additional programs such as vanpools and bike locker rentals.
Island Transit began on December 1, 1987 as a response to the increasing traffic congestion and lack of transportation options on Whidbey Island. Today, the system serves a population of approximately 73,000 people, covering a service area of approximately 400 square miles. The buses pick up passengers from bus stops like the Northgate Terrace bus stop pictured above throughout all of Whidbey Island.
In addition to its fixed-route buses, Island Transit also operates a paratransit service for individuals with disabilities who are unable to use the fixed-route buses. The paratransit vans offer door-to-door service and can be reserved by calling Island Transit in advance.
Island Transit's vanpool program is a convenient and cost-effective alternative for commuters who travel long distances or have irregular work schedules. Participants in the program share the cost of gas and vehicle maintenance and can save money on the cost of driving alone.
The bike locker rental program allows riders to securely store their bike at a convenient location and use it to complete the first or last leg of their commute. The lockers are located at select bus stops and can be rented on a monthly basis (check out prices and apply here) in addition to public use lockers that are on a first come first served basis.
In recent years, Island Transit has made efforts to increase sustainability and reduce its environmental impact.  Learn more about their initiatives here. As a result, hybrid buses have been added to its fleet all while keeping Island Transit buses fare-free.
Overall, Island Transit plays a vital role in the transportation needs of the residents and visitors of Whidbey Island. The convenient and reliable services, as well as its vanpool and bike locker rental programs, make it a valuable asset to the community.
If you have further questions or are interested in learning more about living on Whidbey Island please do not hesitate to connect with us. Contact us here.
View this post on Instagram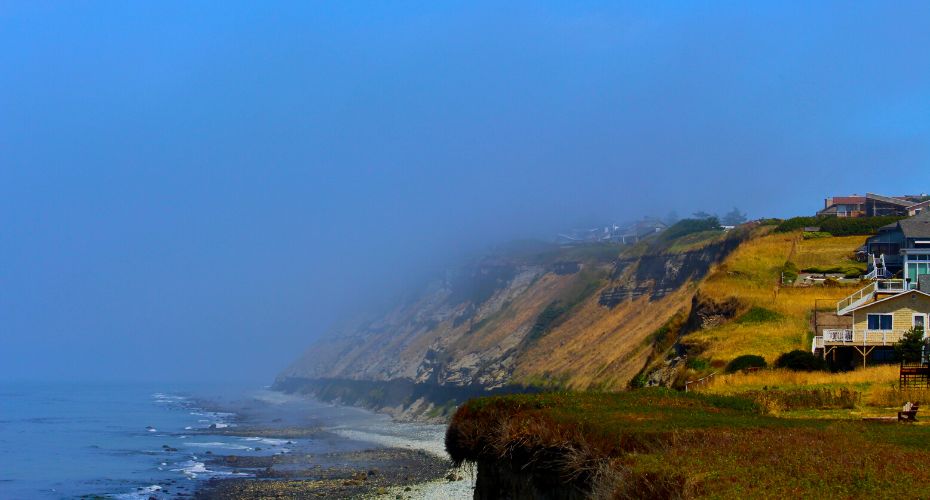 Whidbey Island is a beautiful and picturesque destination located in the Puget Sound, just a short ferry ride from Seattle. With its stunning natural beauty, rich cultural heritage, and abundance of outdoor activities, it's no wonder that Whidbey Island is a popular destination for travelers and residents alike. In this blog, we will explore the top 10 best things about Whidbey Island, from its scenic beauty to its thriving arts and culture scene.
Top 10 Best Things About Whidbey Island
Scenic beauty: Whidbey Island is known for its breathtaking views of the Puget Sound and the Olympic Mountains. Whether you are driving along the winding roads or hiking through the forests, you will be treated to stunning vistas at every turn.
Outdoor activities: With its numerous parks, trails, and beaches, Whidbey Island is a paradise for outdoor enthusiasts. Whether you are into hiking, biking, kayaking, or just soaking up the sun on the beach, there is something for everyone on this beautiful island. One of our favorites is Ebey's Landing National Historic Reserve  in Coupeville.
Small-town charm: Despite its proximity to Seattle, Whidbey Island has a laid-back, small-town feel that is perfect for those who want to escape the hustle and bustle of the city. The island's charming towns and villages offer a variety of local shops, restaurants, and breweries that are worth exploring.
Local produce and seafood: Whidbey Island is known for its rich agricultural heritage, and the island is home to a number of farms that produce fresh, locally grown produce. The island is also home to a thriving seafood industry, with local fishermen bringing in a variety of fresh, locally caught seafood. Seabolts comes highly recommended.
Wineries and breweries: Whidbey Island is home to a number of wineries and breweries that offer tastings and tours. These local businesses offer a chance to sample some of the best wines and beers produced on the island.
Arts and culture: Whidbey Island is home to a thriving arts scene, with numerous galleries, theaters, and music venues that offer a variety of performances and exhibitions throughout the year. The island is also home to a number of festivals and events that celebrate the island's rich cultural heritage.
Accommodations: Whether you are looking for a luxury resort or a cozy bed and breakfast, Whidbey Island has a wide range of accommodations to choose from. The island's many hotels, inns, and vacation rentals offer a variety of options for travelers of all budgets and preferences.
Dining: With its abundance of locally grown produce and seafood, it is no surprise that Whidbey Island is home to some excellent restaurants. From seafood shacks to fine dining establishments like Frasers Gourmet Hideaway or China City, the island has something for every taste and budget.
History and heritage: Whidbey Island has a rich history and cultural heritage that is worth exploring. The island is home to a number of historic sites, including Fort Casey State Park, which offers a glimpse into the island's military past.
Accessibility: Despite its rural location, Whidbey Island is easily accessible from Seattle and other major cities in the region. The island is just a short ferry ride away, making it a perfect getaway for those looking to escape the city for a few days.
Whidbey Island is a truly special place that has something for everyone. From its breathtaking views and outdoor activities to its charming small towns and delicious local cuisine, there's no shortage of things to see and do on this beautiful island. Whether you are planning a weekend getaway or a longer vacation, Whidbey Island is the perfect destination for those who love nature, culture, and a slower pace of life.
If you are thinking about moving to Whidbey or just have questions about the area please do not hesitate to connect with us here.
View this post on Instagram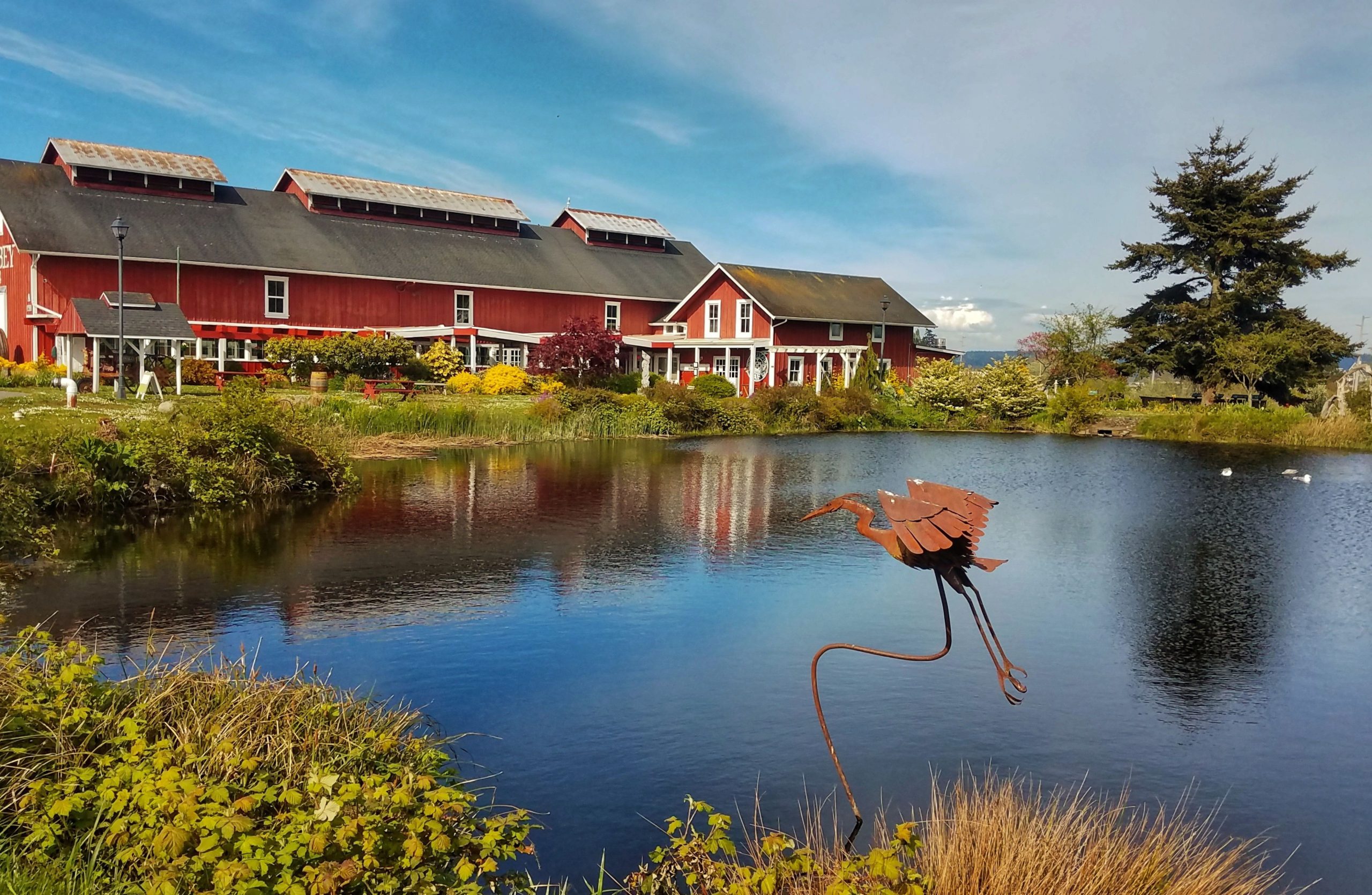 Almost 19 years ago the planning for 7 distinct gardens at Greenbank Farm began with the Master Gardener volunteers. These gardens are beautiful, but their main purpose is to educate and demonstrate. Two more gardens have been added as well as amazing sculpture art. You can visit these gardens year-round and learn the secrets behind what types of plants do well here, what they look like throughout the year, how to care for, space, and group them, and how to avoid using harsh chemicals. You can even attend classes or workshops on-site in the spring and summer. Such a wondrous Whidbey Island gem!
This gorgeous photo was taken by a local photographer Melissa Goldman. Find more of her work on her Instagram at  @melissa.goldman
Check out the rest of Whidbey's beautiful destinations from this series here.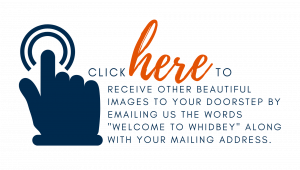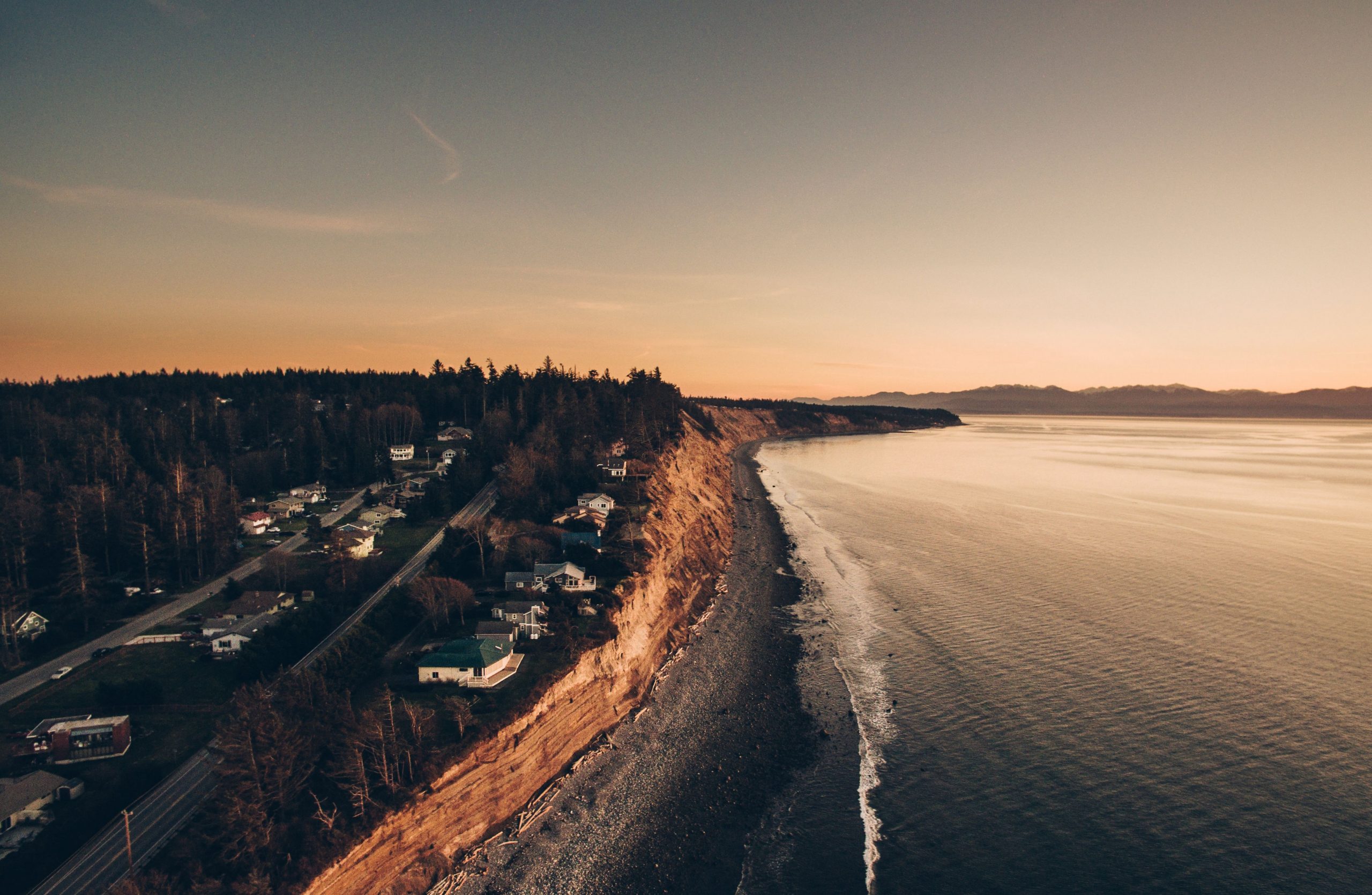 Whidbey Island has an interesting geological history. During the last glacial age (around 15,000 years ago) Whidbey was so weighed down with ice that it was submerged far underwater. High bluff areas like the ones on West Beach, pictured on the front, are well above the waterline now but the wind, waves and slowly eroding bluffs keep geology enthusiasts coming back for interesting finds. These have included mammoth bones (no kidding!), huge erratic boulders dumped by glaciers, bands of black peat, and even shell middens left by the Coast Salish. Insane right? Tell us what you have found walking along the high-bank waterfronts of Whidbey. 
This stunning photo is brought to you by: Willie Shaw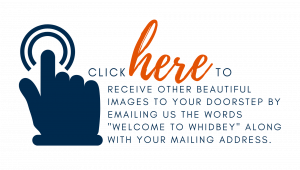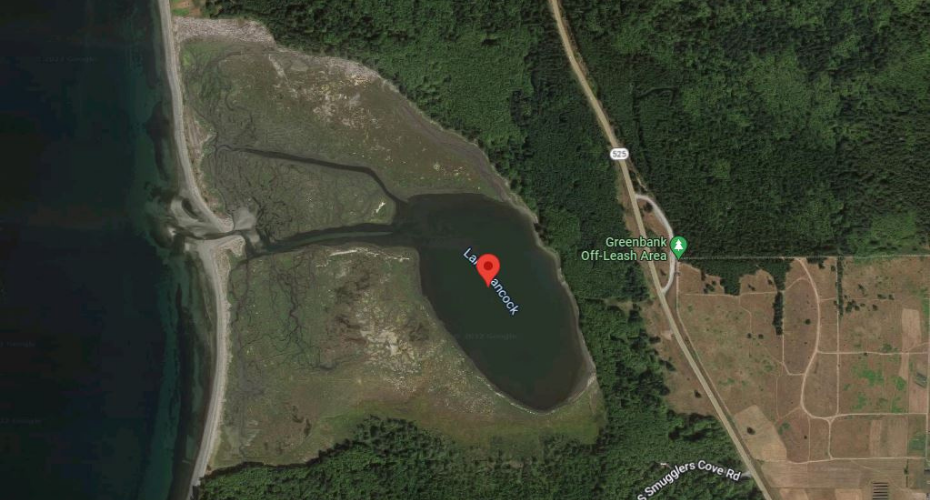 A major storm in the early 1900s destroyed a sand dune that separated the fresh water in Lake Hancock located in Greenbank from the saltwater of the Puget Sound. The destruction of the sand dune resulted in a tidal flow that sometimes creates the illusion of a flooded lake and other times leaves a stretch of muck littered with driftwood.
Lake Hancock Years Ago: 
Around the time of World War II, the Navy utilized this location for bombing practice. Since the lake, still owned by the Navy, is littered with metal fragments, and there is a possibility of unexploded ordinance, access to the lake is limited to special permission escorted by Navy representatives. Bordering the southern and eastern sides of the lake is property owned by The Nature Conservancy, Island County, and the Port of Coupeville. Private property borders the most northern side of the lake and of course the Puget Sound to the west.
Today: 
Due to the limited access, Lake Hancock offers a remarkable sanctuary for Whidbey Island wildlife. Parallel to the lake across the 525 is the stunning Greenbank off-leash dog area (learn more about it here) where you can catch glimpses both of Lake Hancock from one side and the Saratoga Passage on the other from the peak of the hillside. It is likely you will also discover people enjoying bird watching as this location offers some of the most extraordinary opportunities. Approximately 2 minutes south of the dog park is the lovey Greenbank Farm (learn more about it here) where you can stop for a cup of coffee and enjoy a slice of the most delightful pie made by Whidbey Pies while you are there.
Don't forget to post a picture of your visit and tag us in it. We would love to see your adventure.
Instagram: @windermere_whidbey_island
Facebook: @WindermereWhidbeyIsland
If you are considering buying or selling and would like to learn more about the area, we would be happy to schedule a consult with you. Call us today at 360.675.5953 or email us at whidbeycommunications@windermere.com.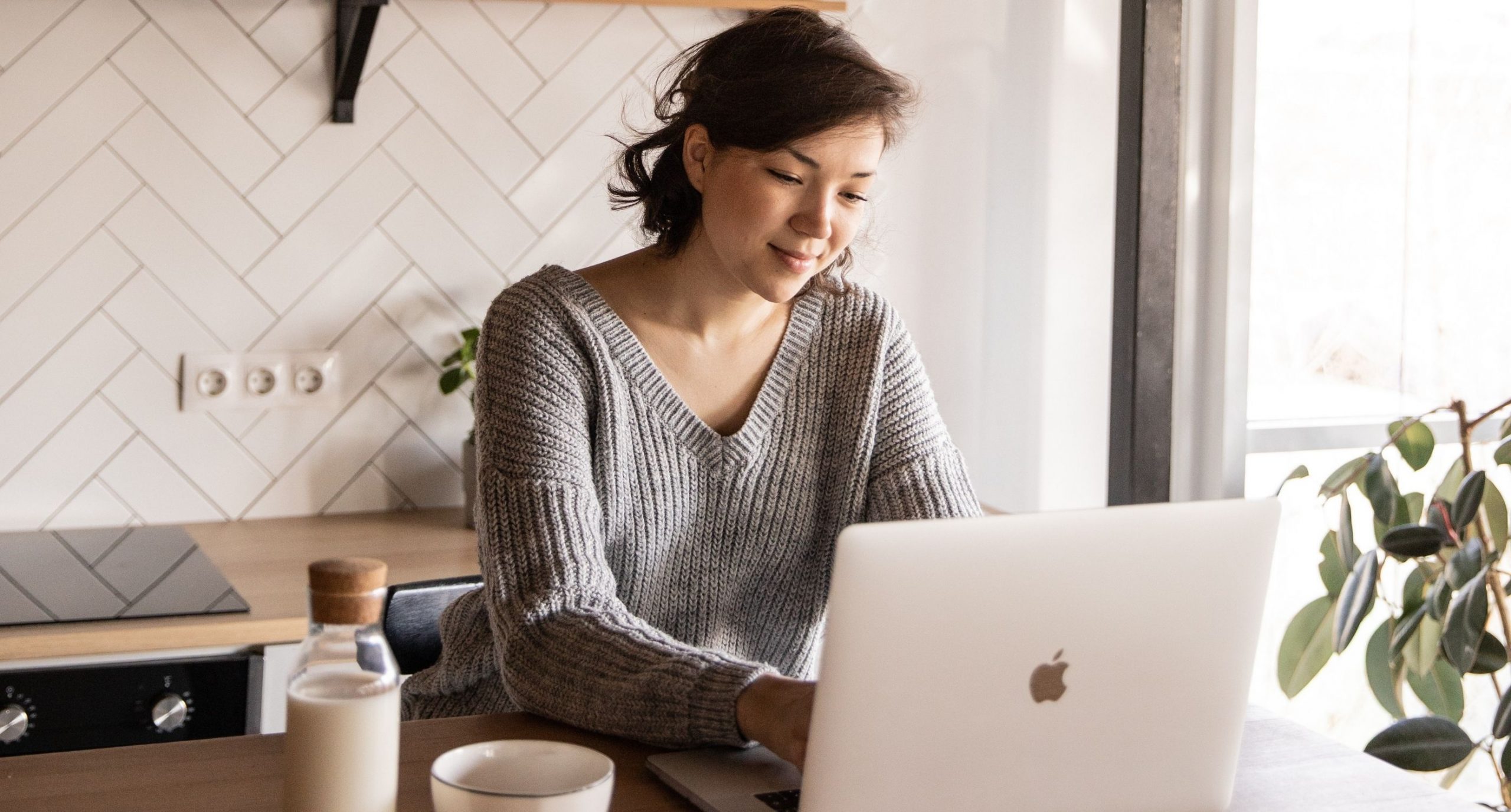 When you are preparing to move to a new location or to buy a home for the first time, you are likely eager to learn literally EVERYTHING from the home buying process to everything about the area and what it has to offer when you arrive.

Whether from pure excitement or overwhelming nerves you are likely to find yourself up well past your typical bedtime researching things like:
What cool things are nearby?
Which neighborhoods you can afford.
What those neighborhoods are like.
If you can imagine yourself living there.
Where the best spots are for a cup of coffee.
and probably… where the most iconic location for a picture that might make you Instagram famous might be.
Luckily for you, some real estate brokers are obsessed with this same level of need-to-know. There are a handful of brokers who have created incredibly in-depth online guides to their area. Many go as far as to include information on individual little neighborhoods that will make your search and transition that much easier.
Where it all started:

We were inspired by Marguerite Martin to go all out on neighborhoods and provide rich local content just as she has with her page Move to Tacoma.
It brings us great pleasure to announce that here at Windermere Whidbey Island, we recently unveiled our very own Neighborhood Guide. We couldn't be more excited to share it with you! Our first release takes a deep dive into 26 neighborhoods from Oak Harbor to Greenbank. We will continue expanding over time. Each page includes written descriptions, images of the homes and neighborhood features, quotes from neighbors, a map with key attractions nearby, median sales price, links to active, pending, and sold homes, commute times to schools and nearby hospitals, and blog posts on a whole suite of topics related to that neighborhood.

Looking for more?
If you are looking for more lifestyle information, check out our umbrella page The Whidbey Island Guide. The guide offers local events, links to government and public sites/resources, collections of articles on things like hiking, restaurants, and so much more.
Remember, these pages represent just the tip of the iceberg on what our brokers know about living on Whidbey Island. If all this information just leads to more questions give us a call! If you have suggestions on information, you wish we would add please tell us, we are all ears.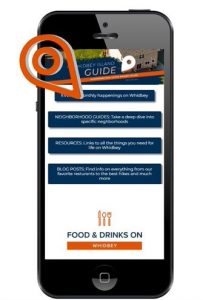 Connect with us:
Connect with us and expand your search by following us on Instagram at @Windermere_Whidbey_Island where you can find reels on the various neighborhoods of Whidbey.
View this post on Instagram
If Facebook is more your thing you can find us here!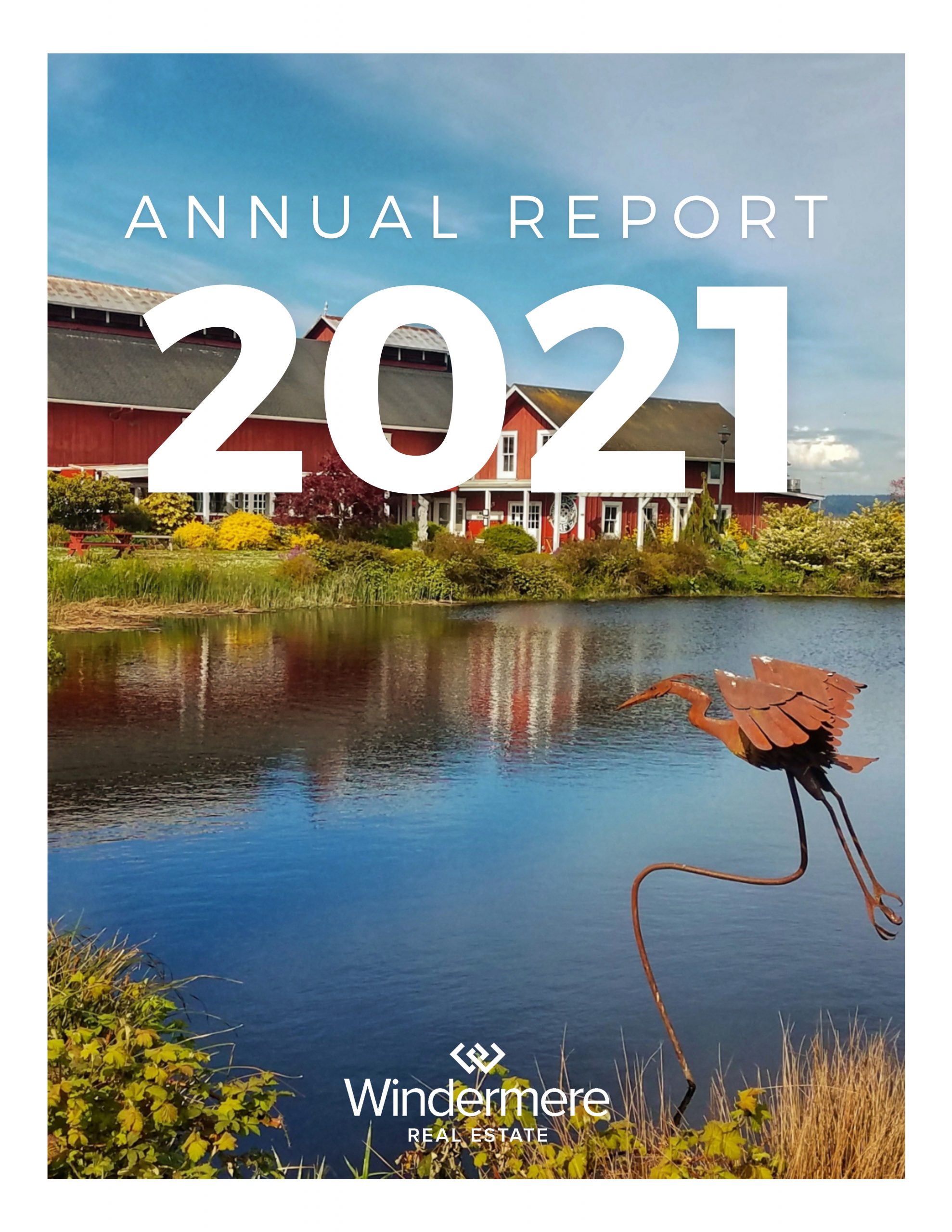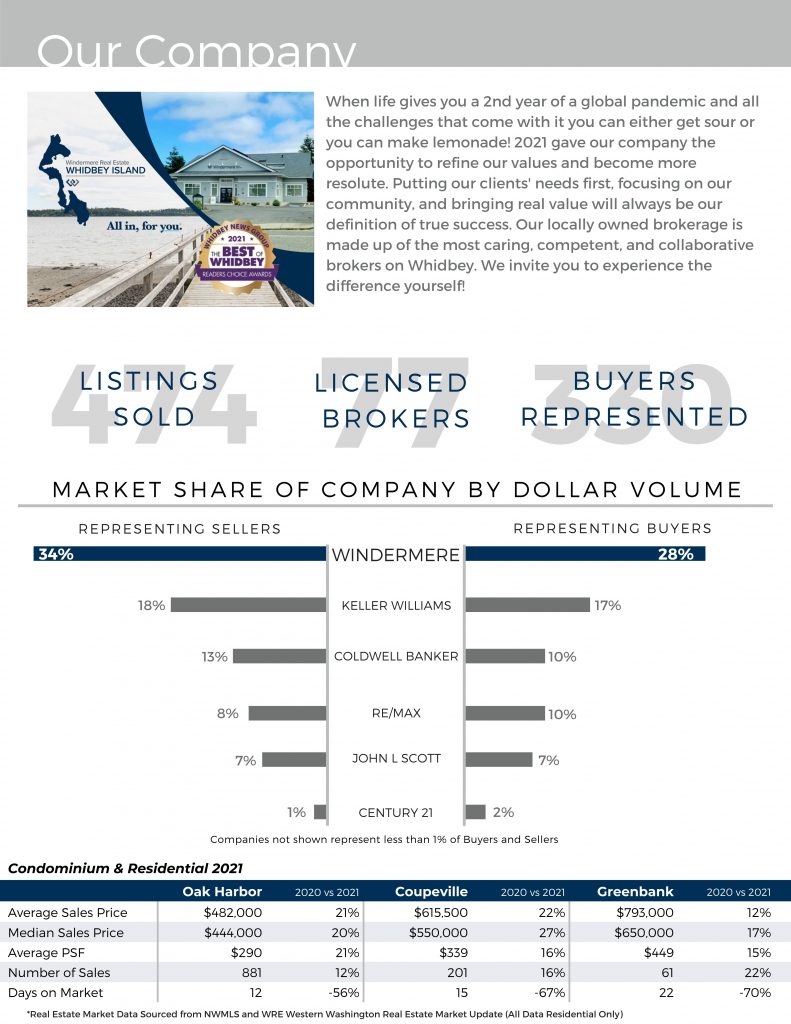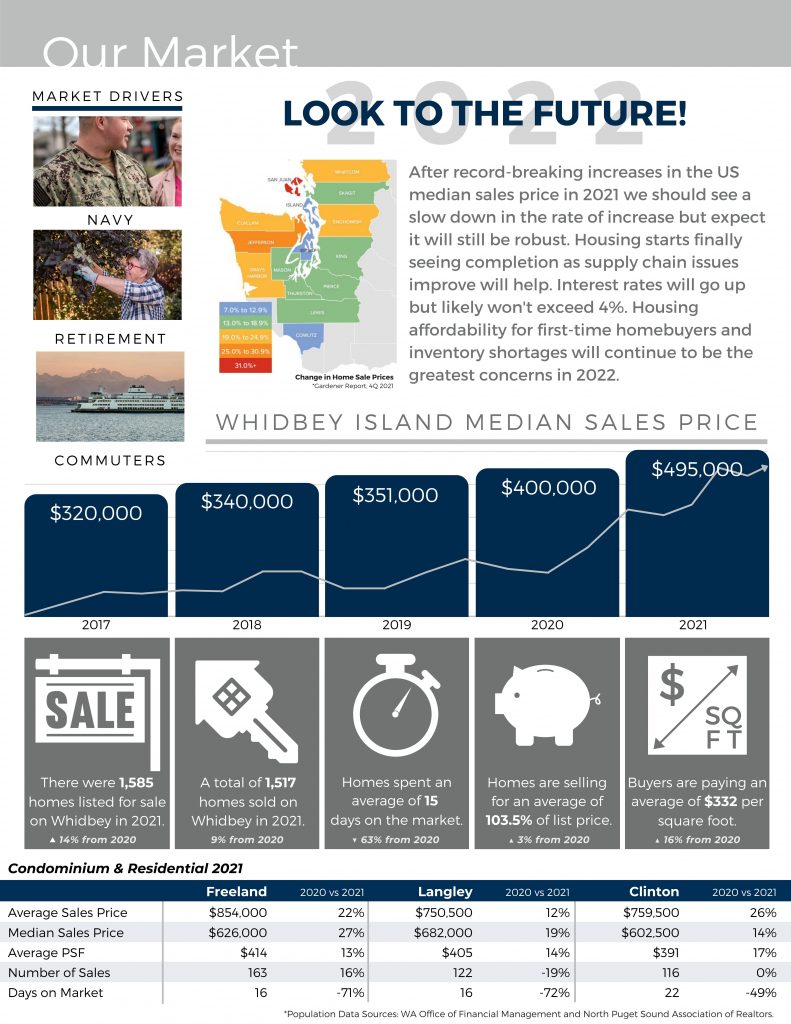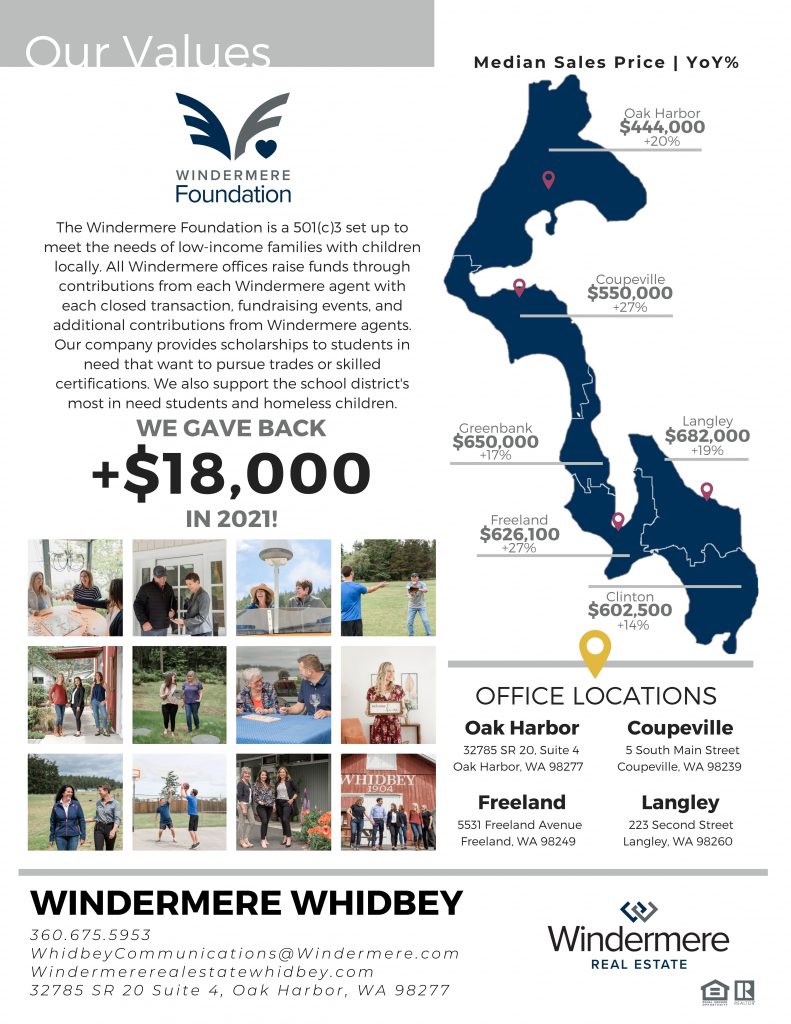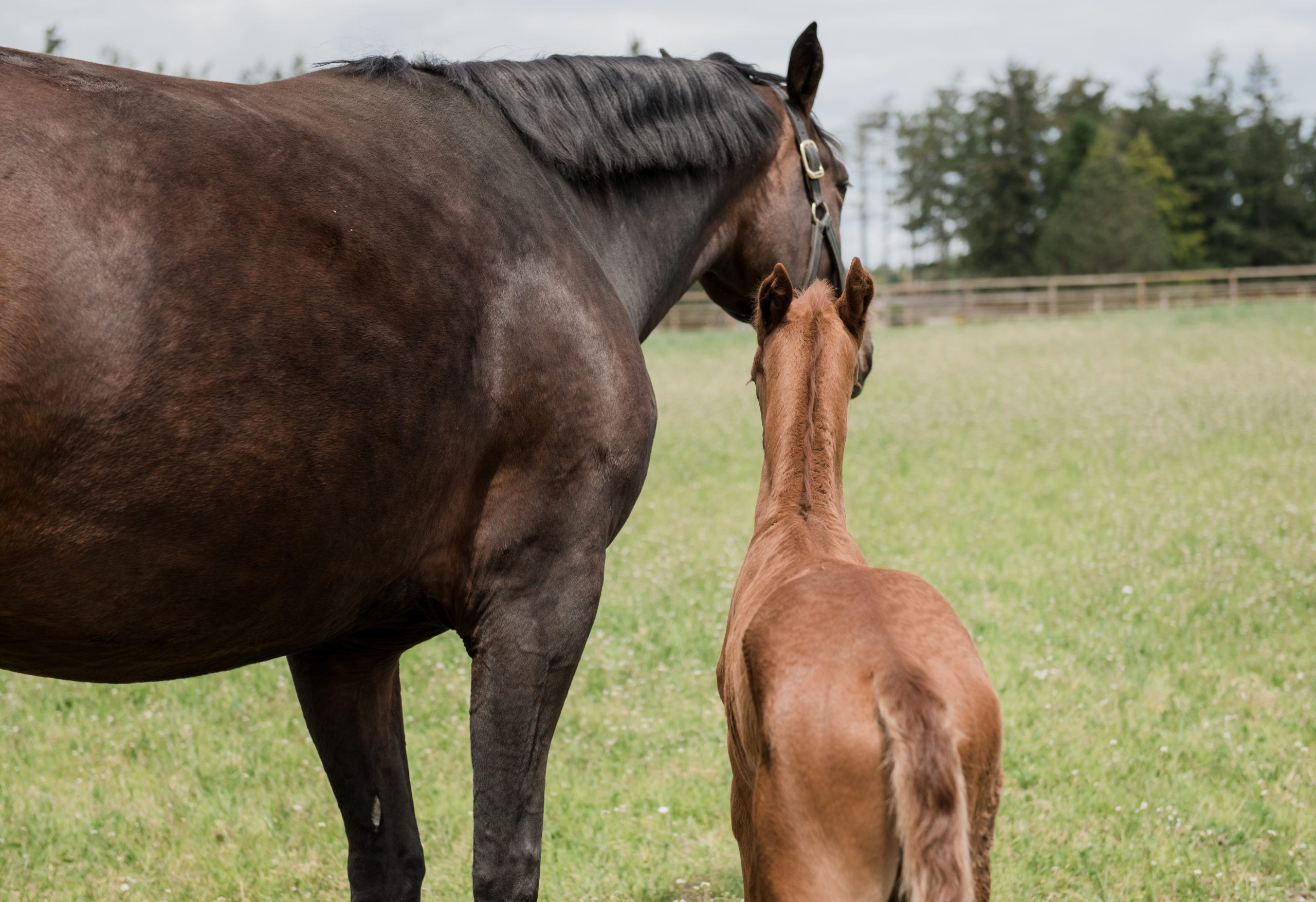 Horses have been a prominent animal throughout history, dedicated to their human's side. Many would go as far as to suggest that horses, just as dogs, cats, and other pets can be man's best friend. Like other pets, horses can contribute to the health, wellbeing, and happiness of their humans so much so that there have been people that contribute overcoming their mental illnesses to using a technique called Equine Horse Therapy. Likewise, many children have found companionship in their horses and have grown to learn valuable life lessons from them.
While we as humans receive so much from these amazing animals, it is equally important that we pay attention to their health, wellbeing, and happiness as well.
If you are new to the equestrian lifestyle here are a couple of tips to keeping them happy:
1) Consistent Exercise:
Horses, just like us need daily exercise to stay healthy and fit. A daily workout helps to reduce your horse's stress and allows them to release pent-up energy. While it might not look like the typical gym workout, working out with your horse by training can be beneficial for both you and your horse.
2) Keep Vaccinations Current:
Like humans, horses also need vaccinations and it is important that they stay current, or like humans, they can get sick. Having the proper vaccination in a timely manner helps you keep your horse healthy, fit, and happy.
If your horse gets sick, it will take a lot of energy for it to fully recover. Keeping your horse on a vaccinations routine not only will help prevent your horse from getting sick but will also help your horse to recover against the more serious diseases more easily.
To ensure you are providing your horse the best care and keeping regular on its vaccinations, you can ask your vet for a list of vaccines he/she suggests you give to your horse and which ones are most important for your horse to have. If you don't currently have a vet, click here for a list of ones in our area.
3) Your Horse Needs a Safe and Comfortable Environment: 
Here's one that lies near and dear to our hearts. As real estate agents, we know just how much we as humans want our homes to keep us safe and comfortable. Similarly, your horse not only deserves but needs housing that not only keeps him safe from things like storms and prey but also makes him comfortable. If your horse lives in a barn, provide them a stall and protection.  If they live outdoors, they need some way to get out of the sun. Often a run-in shed, or shady trees can give them protection from the elements they need. Additionally, you will need to provide them with a dry walking area, grass, rubber mats, and hoof care.
Not all properties are created equally. When looking at properties, it is important to make sure it is sufficient for your horse and easy for them to maneuver and permitted for horse use. If you need help determining whether or not a property is viable for your equestrian needs reach out to our equestrian advisors here.
4) Good Nutrition:
We know that when we eat junk food, we feel, well like junk. Similarly, your horse requires a diet that can fuel the energy they need to stay fit and healthy. The digestive system of your horse is designed to process large amounts of fibrous foods regularly.
To keep the horse's digestive health and increase their energy level, you should include grass, hay, and grains in their regular diet along with a lot of fresh CLEAN water. Including traditional mineral blocks into their routine will help your horse maintain an optimal diet. Check out these great places on Whidbey to purchase food for your horse.
5) Your Horse Needs a Dentist Too!
Have you ever been petting your horse when he decides to give you a big lick across your face?! We have too. That's how we know it is of the utmost importance for your horse to have a dentist too. You should anticipate a checkup about once a year. Like humans, horse teeth grow. However, unlike humans, horse teeth continue to grow and could potentially become damaged by opposing teeth if not properly taken care of. Because their teeth continue to grow it is important for them to be filed regularly to ensure the horse is comfortable when he eats. Could you imagine trying to eat if your teeth hurt you?
Without regular dental check-ups, your horse could develop problems that could lead to more serious problems like colic and choke.
6) Their Hooves:
It is important to take care of your horse's hooves, by cleaning them and trimming them regularly. Like humans, every horse is different. The growth at which your horses' hooves grow may be vastly different from that of another's. However, it is often common for hooves to grow in between 4 to 8 weeks. You can begin trimming them after that.
7) Visit Your Horse Regularly:
The bond between you and your horse should be very strong like the friendship between you and a best friend. You will develop this bond over time by spending adequate time with them. You should expect to visit your horse daily if possible.
But also, like humans, your horse needs equestrian friends too. So get out and make friends with similar interests as both you and your horse.
At the end of the day…
… if you have been considering buying property for you and your horses – let's connect to determine what is best for all of you. Email us or call us today!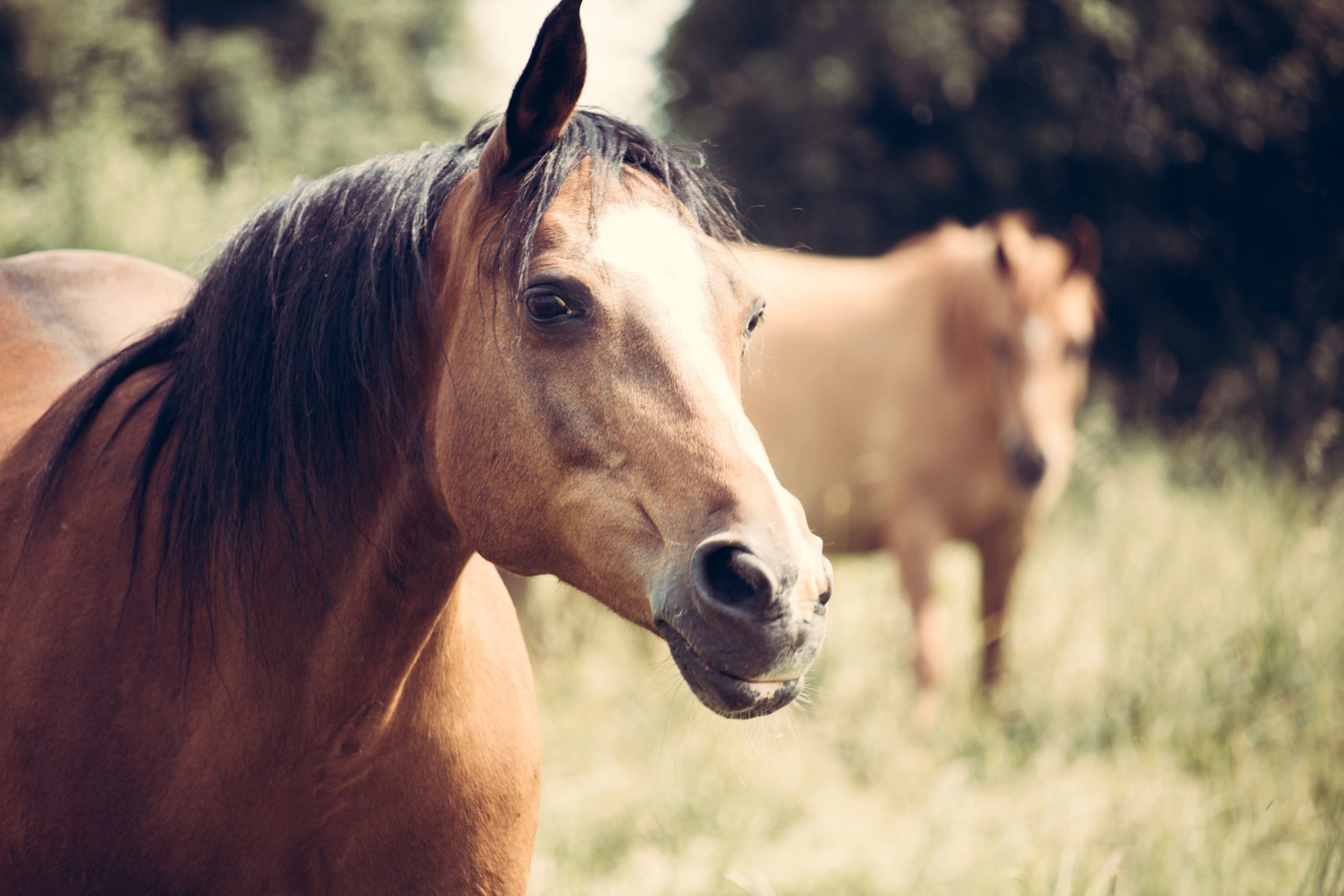 Buying property suitable for horses is no small task. It is certainly not the typical home buying experience. There is so much to consider from what kind of property best meets the needs of your horses to what kind of home will best meet your wants and needs. Speaking from experience, the horses' needs are typically the priority.
Working with an experienced Equestrian Advisor/Realtor will also help ensure your home search and purchase go as smoothly as possible. You can find one here.
The Property has Acreage:  Is it Suitable for Horses?

Any Equestrian Advisor/Realtor will be the first to tell you that, just because a property has plentiful acreage does not mean it will be a suitable property for your horses. The best property will be flat to gently sloped with good drainage, open areas with grass for grazing, with few trees, and wet areas. Horses weigh 1000 to 1500 pounds on average, which puts a lot of weight on the ground. Therefore, horses can do a lot of damage in a short amount of time.
The priority is finding an Equestrian Property with useable land – meaning not acres of unusable gullies, steep edges, or too many bodies of water. More land doesn't necessarily mean it is better, the useability is the priority.
Amenities:

Housing horses and livestock on your property can be done with ease with a few convenient amenities. It is important to consider these amenities as they add value to the Equestrian Property:
Barn – Does it have an adequate number of stalls for your needs and the right size for your type of horse? Horse stalls can measure from 10 x 10 to 12 x 12 or even larger. Does it have the capability to increase the size of the stall to make foaling stalls?  Are the stalls matted? Are there runouts (sacrifice paddocks) off the stalls?
Hay Storage – What style is the barn? If it is a Monitor style barn, does it have a hayloft? How much hay can be stored in the hayloft? If there is no hayloft, is there adequate storage for hay elsewhere?
Tack Room – Does the barn have a tack room? If so, is it insulated? It is important to be able to store tack, brushes, and other items in the tack room without them getting damp and moldy.
Tack Area and/or Wash Bay – While one can do without this amenity it sure is a bonus to have it.
Quality and Safe Fencing – Fencing can be quite costly (please watch for our future blog on fencing). It adds a lot of value to an Equestrian Property to have good quality and safe fencing. Equally important is how well it is laid out on the property. Is the property fenced and cross-fenced?
Arena (Indoor and/or Outdoor) or Training Round Pen with good footing – It is a huge bonus to find a property with an arena, especially an indoor arena. Indoor arenas are getting increasingly more difficult to get approval to build and depending on the size can cost well over $100,000 to build. Outdoor arenas are great but have their challenges.  It becomes difficult to manage the footing due to weather. Footing in the arena is something to really consider.  Each discipline has its own preferences for footing type and depth.  But any equestrian will agree that poor footing can cost you a lot – cause lameness in your horses resulting in expensive vet bills and not to mention the time to rehabilitate the horse from injury.
Water source and location of water on the property. Are there ample spigots to the pastures/paddocks and arena?
Electricity – Does the barn have electricity running to it?
Your Routine:

Transitioning to an Equestrian Lifestyle is a big adjustment.  Make sure you are taking your daily routine into consideration when looking at properties.  Consider the layout of the Equestrian Property. Does it seem that your daily routine will be seamless i.e., bringing horses in and out from pasture/paddocks to the barn?  Are there turnouts off the barn that make it easier on your daily routine?  Where is the manure kept? Ultimately, as an Equestrian, you want to be able to leave your property and know that your horses will be safe and sound while you are away.
Barn(s) and Outbuildings Should be Inspected Too:

You have found your Equestrian Property.  It will cost you extra, but it is important to have your inspector inspect the Barn(s) as well as the Outbuildings.  Your horses are part of your family, and you want to make sure that they will be safe in their surroundings.  It is important to have a professional evaluate the Barn and Outbuildings for structural issues, electrical issues, or other potential problems.
Zoning Regulations:
Do not assume that the property is an approved horse property just because the owners or prior owners have had horses on the property in the past.  Part of the Inspection process will be to do a little research with local city, county, and/or HOA regulations for agriculture and livestock. Do not let this lack of research cut into your dreams of owning an Equestrian Property.
Let us help you make your dreams of owning an Equestrian Property a reality:
To be honest this is all just the tip of the iceberg when searching for an Equestrian Property.  It helps to have someone working for you that has done this before.  Let's get you connected. It would be an honor to help you make your dreams a reality.