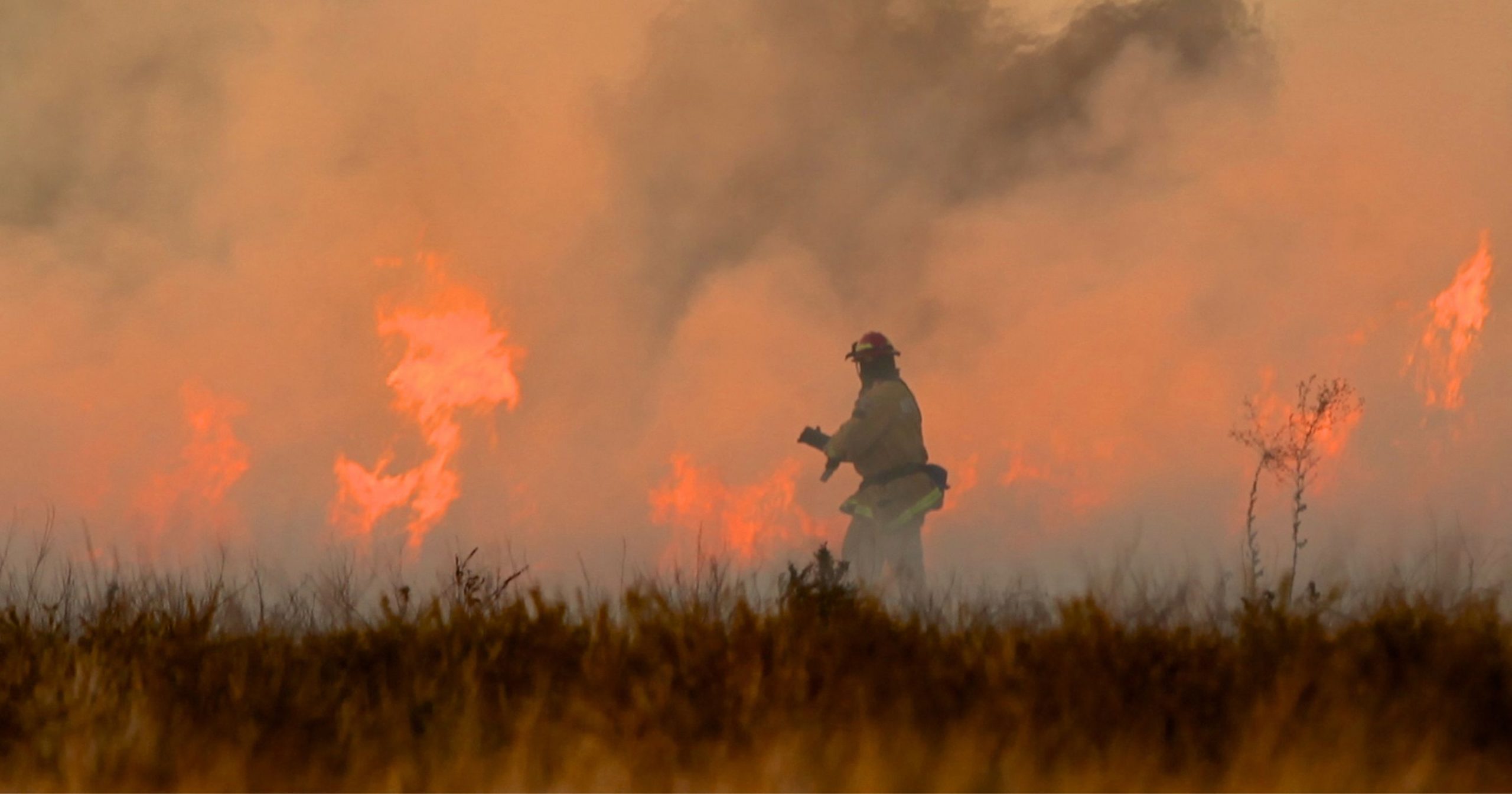 Firefighters, we respect them. We get out of their way when they're racing to a scene. We crowd around their trucks when they're at a fair or a parade. We can tend to think that every firefighter is like every other firefighter, hanging out at a fire station while waiting for a call that demands immediate action. Yes, and no.
But what does firefighting look like on an island? Follow along as we discuss firefighting island style.
Firefighting Island Style
Whidbey is a mix of five fire districts. Three County districts (North, Central, and South), the City of Oak Harbor, and the Navy. 
Oak Harbor is a city with paid firefighters and a place where a lot is going on in a small space. Trucks have to navigate a grid of streets and the traffic on them. Houses are close and that can mean fires are close, too, but so are fire hydrants. There are plenty of stereotypes that can apply. Spotted mascot optional.
In most parts of the country that might be enough, but the island is large enough and long enough that some other solutions are necessary. If the neighborhood is remote enough, they may have some creative solutions to fight fires in the interim after getting to safety and making that call to 911. An easy situation to imagine is a waterfront house that may require a fireboat. It takes time to collect the crew, launch the boat, and power their way to the site – tides, currents, and weather allowing. A lot can happen in the first few minutes of a fire. Any help can be appreciated – and incredibly valuable.
Rural areas also have to guard against brushfires and barn fires. Long roads mean accidents can happen far from the station. Even places that are accessible by a pickup may be too windy and twisty to maneuver in a firetruck, which eventually also has to turn around and get back to the station. Some fires may even be on boats, both in the marina and off-shore.
A Unique Mix
At the other end of the scale is the unique fire district that is the Navy's. Airports have special requirements and tools, and military airports have to handle even more specialized situations because of what their planes can carry. The need for an immediate response is an understatement.
Fortunately, while there are various types of firefighting arrangements, when the need is there they all gather to help each other. City, base, and rural doesn't matter as much as  'where is the fire and how can we help?'
If you haven't heard much about the variety, great! That means the crews are doing what they have to do to stay out of the headlines. In firefighting, boring can be good. Too exciting can be too much. This is firefighting island style.
Firefighting Crews
Whidbey has some other attributes worth remembering. Whidbey is a lot of small-town America wrapped around a city and a base. Most of it has fewer people because it is rural. That also means that firefighting crews can sometimes be understaffed. (Pay attention to the election initiatives to see their current situation.) While rural can be quaint, sometimes the small-town nature that leads to smaller firefighting crews becomes critically apparent. A few places have paid firefighters, but much of the island is served by a few stations with a few paid firefighters who rely heavily on backup volunteers. They have rules to follow, just like the rest of us. (In 2018, another fire department in WA was cited for violating the state's version of OSHA's two-in two-out requirement.) Of course, more paid firefighters mean they need more budget. Not an easy problem. Think about that. A few paid people; and other people who risk their lives for us for free. They deserve greater thanks than they receive. (Please, volunteer!) 
Surprisingly the bulk of their workload comes from medical emergencies. Over 60% of their time is spent with Basic Life Support calls where they work side by side with the paramedics. In some places that is over 80%. They have to be ready for everything: motor vehicle accidents, rescues on land or on water, storm responses, traffic control, power outages, and downed lines. It isn't just about fires and ambulances.
So much for sitting around the firehouse. These people are busy.
How you can help
Of course, there are ways to keep them less busy (and keep costs down). Much of this is variations of the messages we've heard since school: follow safety instructions, keep fresh batteries in smoke detectors, make sure any electrical work is done right, remove trash and other flammables. Some things are even simpler: don't leave burning candles or fire unattended, don't burn during burn bans, handle fireworks legally and safely. Keep fire extinguishers handy and up-to-date.

There are plenty of other precautions, but that's part of being a responsible adult.
How this relates to homeowners on Whidbey
Understanding a place's fire situation is also something to keep in mind when considering buying a house. What is the firefighters' response time? Where's the nearest hydrant or nearest firehouse (is it even staffed)? Is the house marked well enough for a crew to be able to find it in the dark, maybe during a storm? Your insurance company may have some ideas to add to the list. 
If you live in rural Island County some additional services they might offer include: installing high visibility house address numbers; home safety surveys to reduce the risk of harm from fire, accident, or illness; smoke and carbon monoxide detector check; fire inspections for businesses; CPR training; child car seat safety checks.
Chief Helm says "In an emergency, we need to be as efficient as possible, and the partnership between homeowners and the fire department is critical. Maintaining reflective address signs and driveways that fire trucks can navigate down is very important. One of our biggest hurdles is locating the emergency in a hurry, and then navigating a driveway that may or may not be able to handle a 40,000lb, 11-foot tall truck. Many times, the storybook-style narrow wandering lane, sounds peaceful and relaxing, but can pose serious problems if our trucks cannot access your house. Please remember to maintain not only driveways but the surrounding vegetation and hanging branches that will damage a truck the size of ours. Together with your help, we make this Island a safer place to live and work. We are more than happy to visit your driveway and test fit our apparatus, as well as bring you a reflective address sign anytime."
One of the most delightful rural traditions on Whidbey is the annual Santa Mobile where Central Whidbey Fire Department drives around different neighborhoods with Santa Claus on top of one of their Fire Engine for multiple nights in a row in December. They will put out a schedule and a map on their Facebook page in preparation every year. Kids love it! It's also a fundraiser for collecting food and donations for the food pantry in Coupeville.
Fortunately, most folks pay attention to safety. It's part of being a homeowner and a good neighbor. Do enough of those boring but necessary steps, and free up time to relax and enjoy the rest of island life. Just check for burn bans before stoking up a campfire.
If you have additional questions about firefighting island style your reliable Windermere real estate agent can help you get them answered. Don't have an agent? Connect with us here.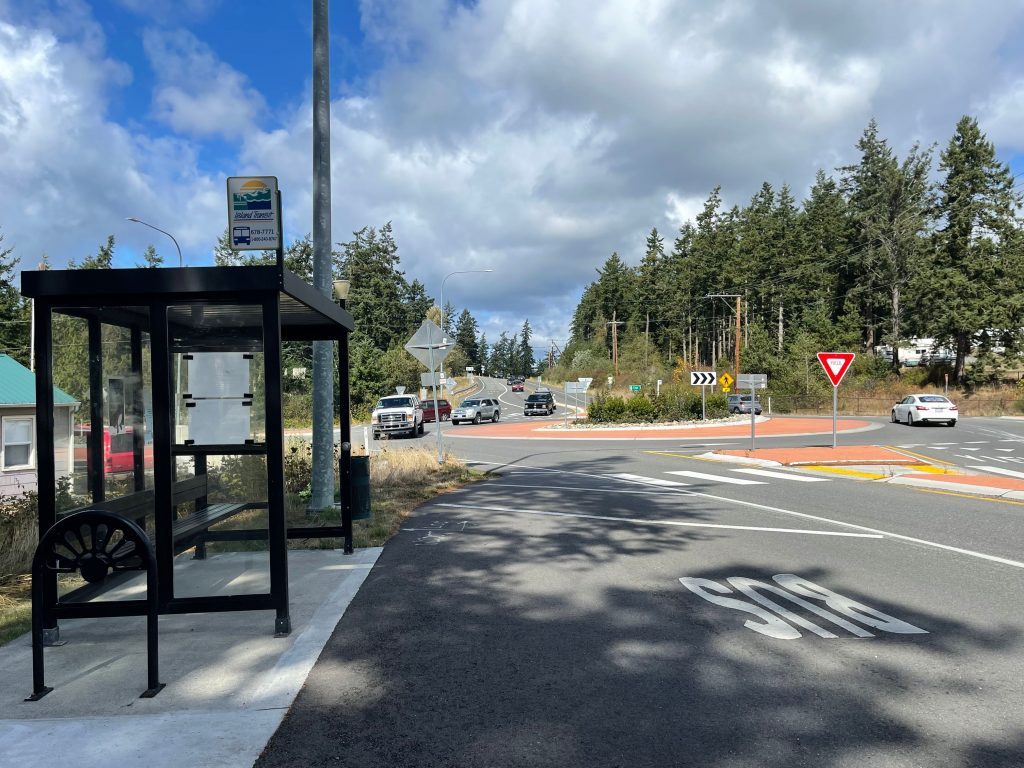 Island Transit is the public transportation system serving Whidbey Island, located in the Puget Sound region of Washington state. The system consists of fixed-route buses and paratransit vans, as well as additional programs such as vanpools and bike locker rentals.
Island Transit began on December 1, 1987 as a response to the increasing traffic congestion and lack of transportation options on Whidbey Island. Today, the system serves a population of approximately 73,000 people, covering a service area of approximately 400 square miles. The buses pick up passengers from bus stops like the Northgate Terrace bus stop pictured above throughout all of Whidbey Island.
In addition to its fixed-route buses, Island Transit also operates a paratransit service for individuals with disabilities who are unable to use the fixed-route buses. The paratransit vans offer door-to-door service and can be reserved by calling Island Transit in advance.
Island Transit's vanpool program is a convenient and cost-effective alternative for commuters who travel long distances or have irregular work schedules. Participants in the program share the cost of gas and vehicle maintenance and can save money on the cost of driving alone.
The bike locker rental program allows riders to securely store their bike at a convenient location and use it to complete the first or last leg of their commute. The lockers are located at select bus stops and can be rented on a monthly basis (check out prices and apply here) in addition to public use lockers that are on a first come first served basis.
In recent years, Island Transit has made efforts to increase sustainability and reduce its environmental impact.  Learn more about their initiatives here. As a result, hybrid buses have been added to its fleet all while keeping Island Transit buses fare-free.
Overall, Island Transit plays a vital role in the transportation needs of the residents and visitors of Whidbey Island. The convenient and reliable services, as well as its vanpool and bike locker rental programs, make it a valuable asset to the community.
If you have further questions or are interested in learning more about living on Whidbey Island please do not hesitate to connect with us. Contact us here.
View this post on Instagram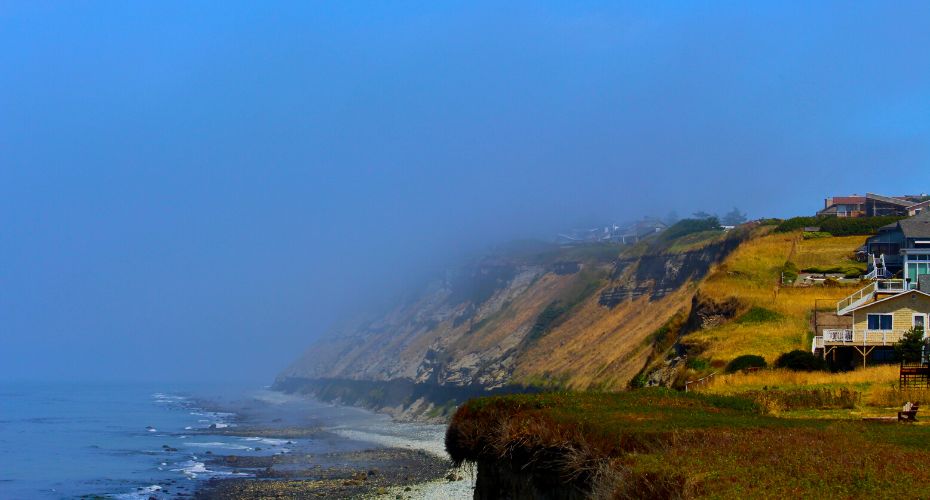 Whidbey Island is a beautiful and picturesque destination located in the Puget Sound, just a short ferry ride from Seattle. With its stunning natural beauty, rich cultural heritage, and abundance of outdoor activities, it's no wonder that Whidbey Island is a popular destination for travelers and residents alike. In this blog, we will explore the top 10 best things about Whidbey Island, from its scenic beauty to its thriving arts and culture scene.
Top 10 Best Things About Whidbey Island
Scenic beauty: Whidbey Island is known for its breathtaking views of the Puget Sound and the Olympic Mountains. Whether you are driving along the winding roads or hiking through the forests, you will be treated to stunning vistas at every turn.
Outdoor activities: With its numerous parks, trails, and beaches, Whidbey Island is a paradise for outdoor enthusiasts. Whether you are into hiking, biking, kayaking, or just soaking up the sun on the beach, there is something for everyone on this beautiful island. One of our favorites is Ebey's Landing National Historic Reserve  in Coupeville.
Small-town charm: Despite its proximity to Seattle, Whidbey Island has a laid-back, small-town feel that is perfect for those who want to escape the hustle and bustle of the city. The island's charming towns and villages offer a variety of local shops, restaurants, and breweries that are worth exploring.
Local produce and seafood: Whidbey Island is known for its rich agricultural heritage, and the island is home to a number of farms that produce fresh, locally grown produce. The island is also home to a thriving seafood industry, with local fishermen bringing in a variety of fresh, locally caught seafood. Seabolts comes highly recommended.
Wineries and breweries: Whidbey Island is home to a number of wineries and breweries that offer tastings and tours. These local businesses offer a chance to sample some of the best wines and beers produced on the island.
Arts and culture: Whidbey Island is home to a thriving arts scene, with numerous galleries, theaters, and music venues that offer a variety of performances and exhibitions throughout the year. The island is also home to a number of festivals and events that celebrate the island's rich cultural heritage.
Accommodations: Whether you are looking for a luxury resort or a cozy bed and breakfast, Whidbey Island has a wide range of accommodations to choose from. The island's many hotels, inns, and vacation rentals offer a variety of options for travelers of all budgets and preferences.
Dining: With its abundance of locally grown produce and seafood, it is no surprise that Whidbey Island is home to some excellent restaurants. From seafood shacks to fine dining establishments like Frasers Gourmet Hideaway or China City, the island has something for every taste and budget.
History and heritage: Whidbey Island has a rich history and cultural heritage that is worth exploring. The island is home to a number of historic sites, including Fort Casey State Park, which offers a glimpse into the island's military past.
Accessibility: Despite its rural location, Whidbey Island is easily accessible from Seattle and other major cities in the region. The island is just a short ferry ride away, making it a perfect getaway for those looking to escape the city for a few days.
Whidbey Island is a truly special place that has something for everyone. From its breathtaking views and outdoor activities to its charming small towns and delicious local cuisine, there's no shortage of things to see and do on this beautiful island. Whether you are planning a weekend getaway or a longer vacation, Whidbey Island is the perfect destination for those who love nature, culture, and a slower pace of life.
If you are thinking about moving to Whidbey or just have questions about the area please do not hesitate to connect with us here.
View this post on Instagram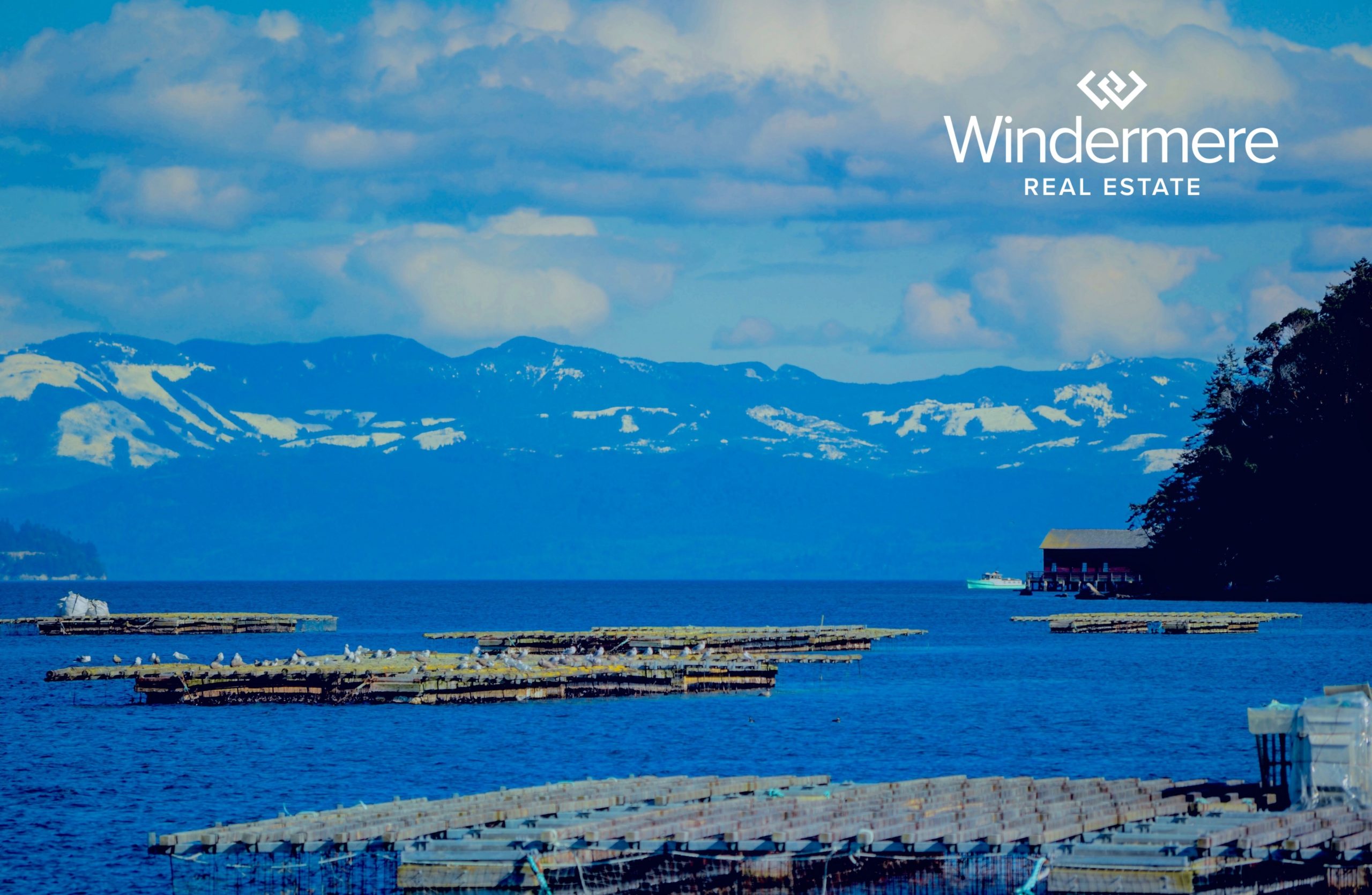 Gracing the waters of Penn Cove floats a particularly unique & quite famous feature of our island. Wood & rope intertwine to create seemingly countless rafts bobbing on the waves above and creating magic below… You may not know this, but Island county is home to the oldest & largest mussel farm in the United States.  Penn Cove Mussels, Inc. began culturing mussels in 1975 with the desire to harness the cove's naturally nutrient-rich water to harvest bigger and better mussels than the ones currently available on the market. The results were incredible! Penn Cove mussels grow at a remarkable rate, enabling the mussels to reach harvest size within one year. This rapid growth rate causes Penn Cove mussels to have a firmer texture, sweeter flavor, and a thinner shell with more meat. These crowd-pleasing mussels are a favorite of chefs all over the country and with only two hours separating Penn Cove from the Sea-Tac Airport; mussels harvested in the morning are easily on dinner plates in Houston by the evening. To read more about this local aquaculture visit our blog here.
Follow the photographer on Instagram @abhithapa.art
Check out the rest of Whidbey's beautiful destinations from this series here.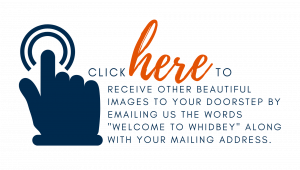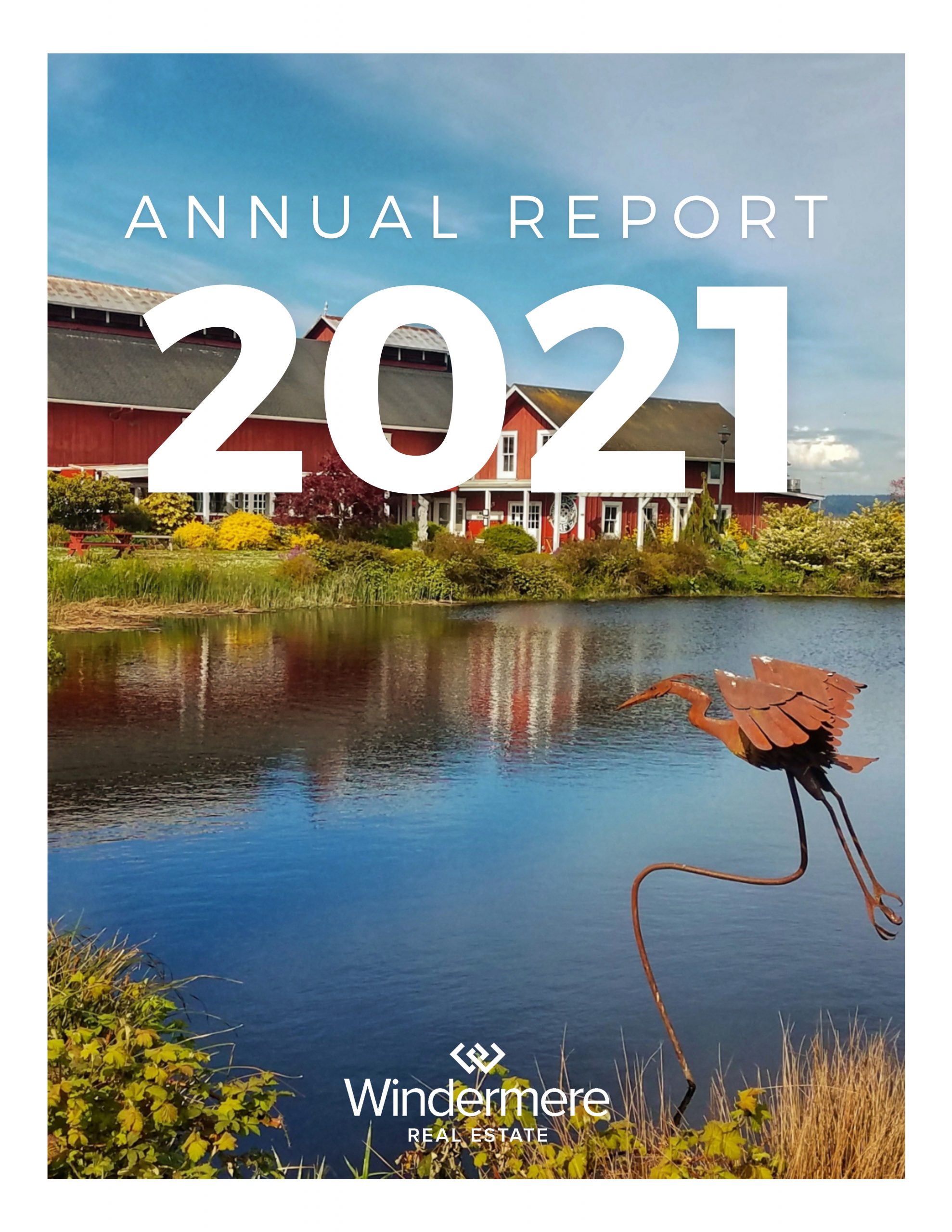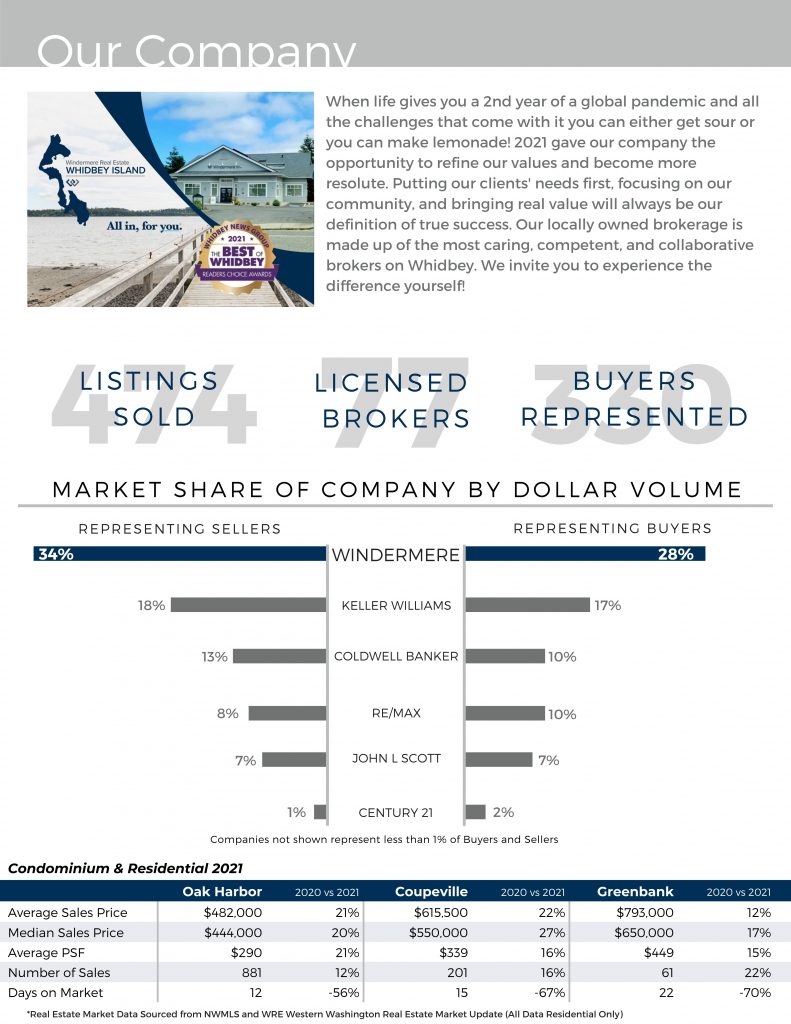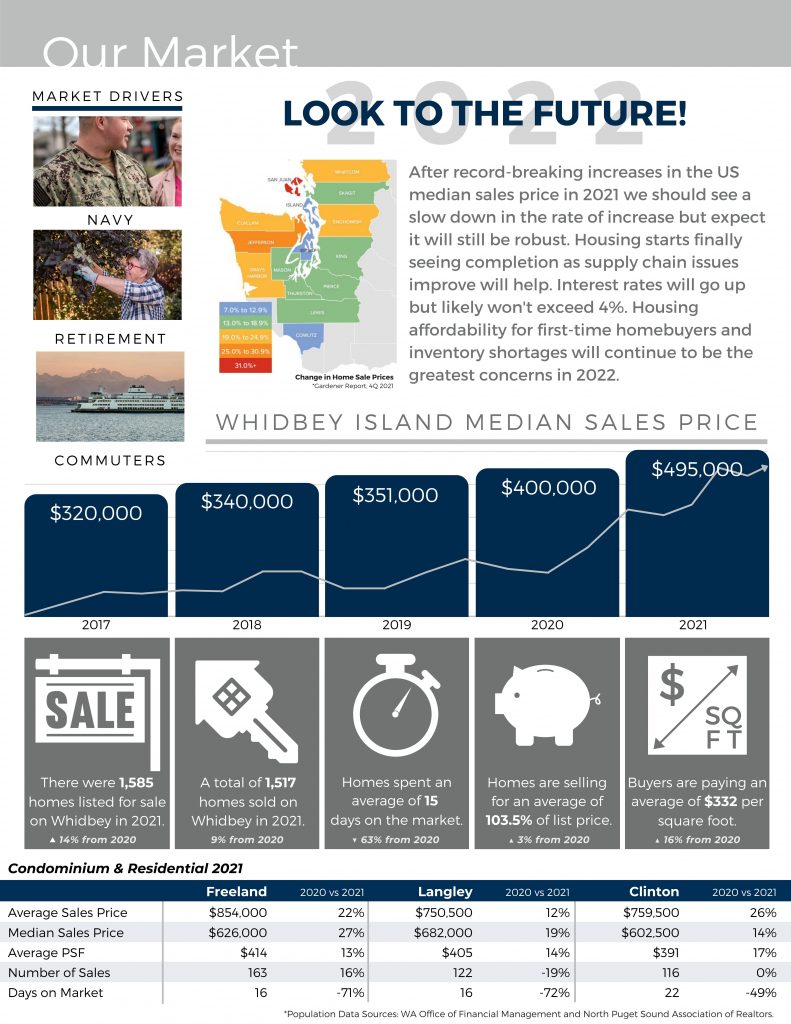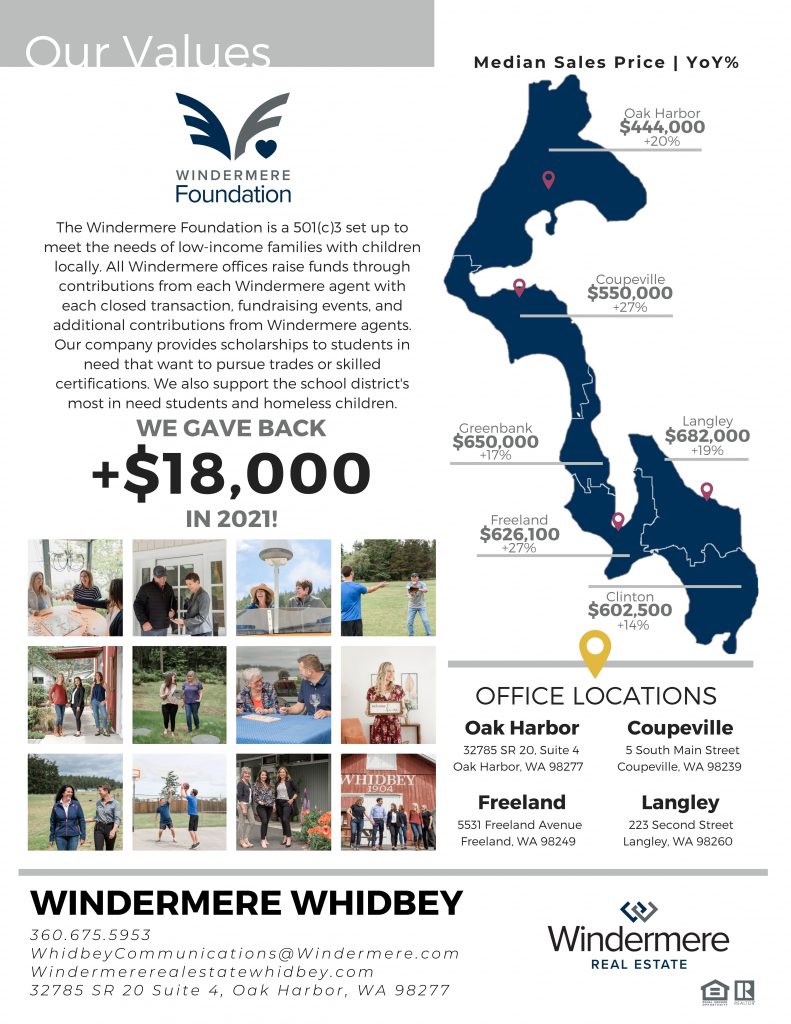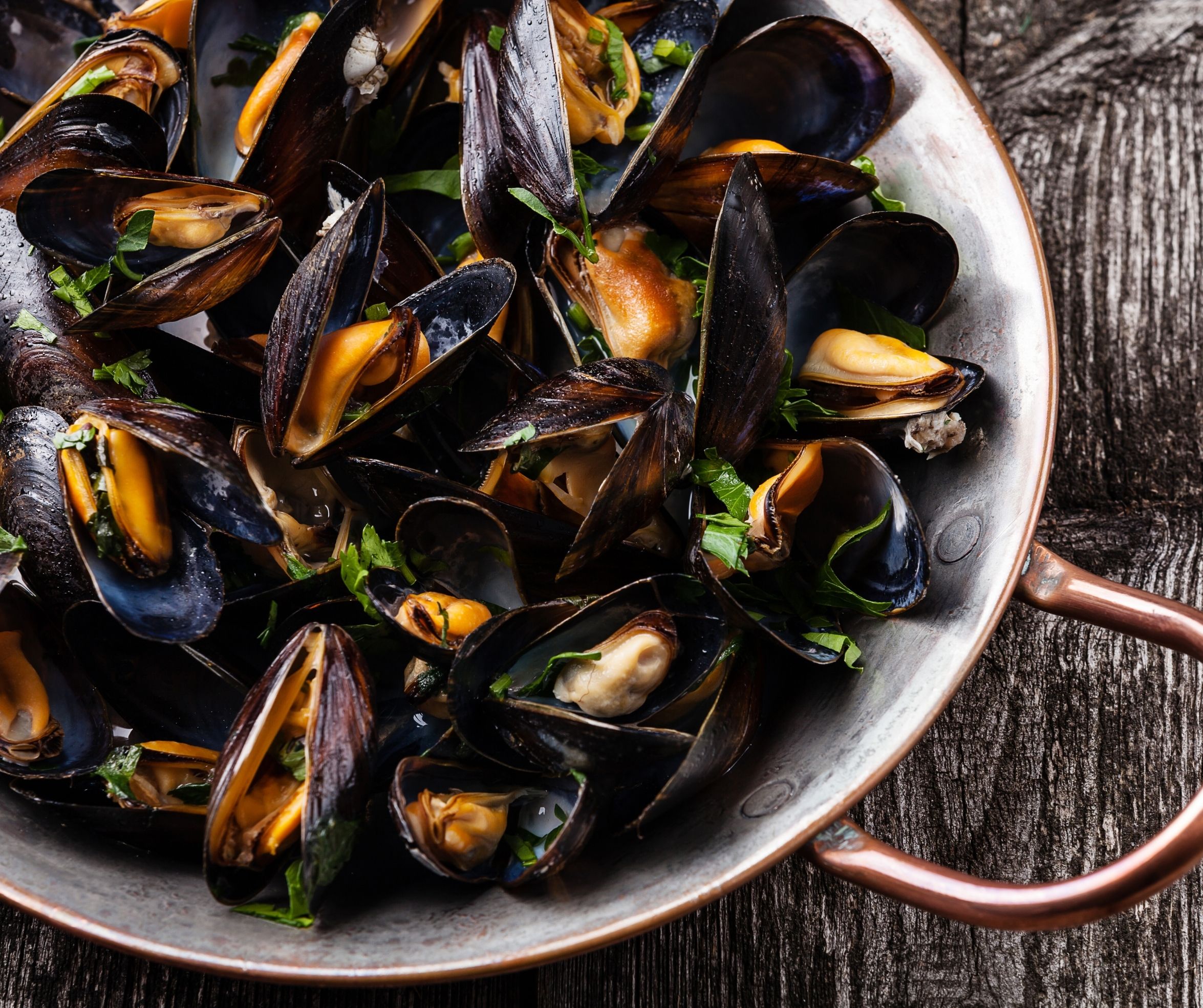 Every city or county has that one thing they are famous for. Their claim to fame that puts them on the world map. For some it is a world-famous sports team, others it is a historical location, still some gain fame from the presence of rare exotic animals.
For Island County, it is our mussels.

No, not the Emerald Cup kind of muscles we didn't make a typo, we mean our Penn Cove mussels.

The History of Penn Cove Mussels
You may not know this, but Island county is home to the oldest and largest mussel farm in the United States (and maybe the world).  Penn Cove Mussels, Inc. began culturing mussels in 1975 with the desire to harness the cove's naturally nutrient-rich water to harvest bigger and better mussels than the ones currently available. The results were incredible! Penn Cove mussels grow at a remarkable rate, enabling the mussels to reach harvest size within one year. This rapid growth rate causes Penn Cove mussels to have a firmer texture, sweeter flavor, and a thinner shell with more meat. As you can imagine, it makes them quite a crowd-pleaser.
Whidbey Island's proximity to Seattle and the Sea-Tac Airport mean these wonderful shellfish don't have to be a local secret. Instead, these mussels are quickly air-shipped all over the world for others to experience and enjoy. Mussels harvested in the morning are on the lunch plates of Seattle seafood lovers by that afternoon and dinner entrees in Houston by the evening.
Celebrated with a Festival
35 years our Penn Cove Mussels have been celebrated with a festival. The original celebrations consisted of a community chowder contest that has morphed over the years into 3 days' worth of activities and fun. The most recent events have attracted more than 6,000 mussels enthusiasts from far and wide. This event alone significantly helps the local merchants recover from the slow winter months.
Musselfest festivities typically kick off on a Friday with the "Mussel Mingle." This is a time where people gather at the Coupeville Recreational Hall to enjoy food, drink, and music. The next two days are packed full of mussel cooking demonstrations from incredible Seattle chefs, the massive mussel chowder competition involving 16 different local restaurants, the mussel eating competition, tours of Penn Cove Shellfish, Inc., a mountain bike event ("Mussels in the Kettles") and more!
Musselfest is a massive community affair that requires all hands on deck to pull off. Dozens of volunteers from all over Coupeville donate their time, finances, and resources to make this festival work. For the past few years, Windermere Whidbey agents have volunteered their time at the Waterfront Beer Garden where they serve up some great local ale while listening to amazing local musicians.

Unfortunately, like most events, the Penn Cove Musselfest was canceled due to Covid this past year, but the long-standing love for the festival carried on with the traditional T-Shirt and posters for all of the collectors. Past posters can be purchased here while supplies last. 
The 2022 Musselfest is anticipated to take place March 4th, 5th, and 6th pending the state of Covid and guidance from the state and county. Click here to check the status.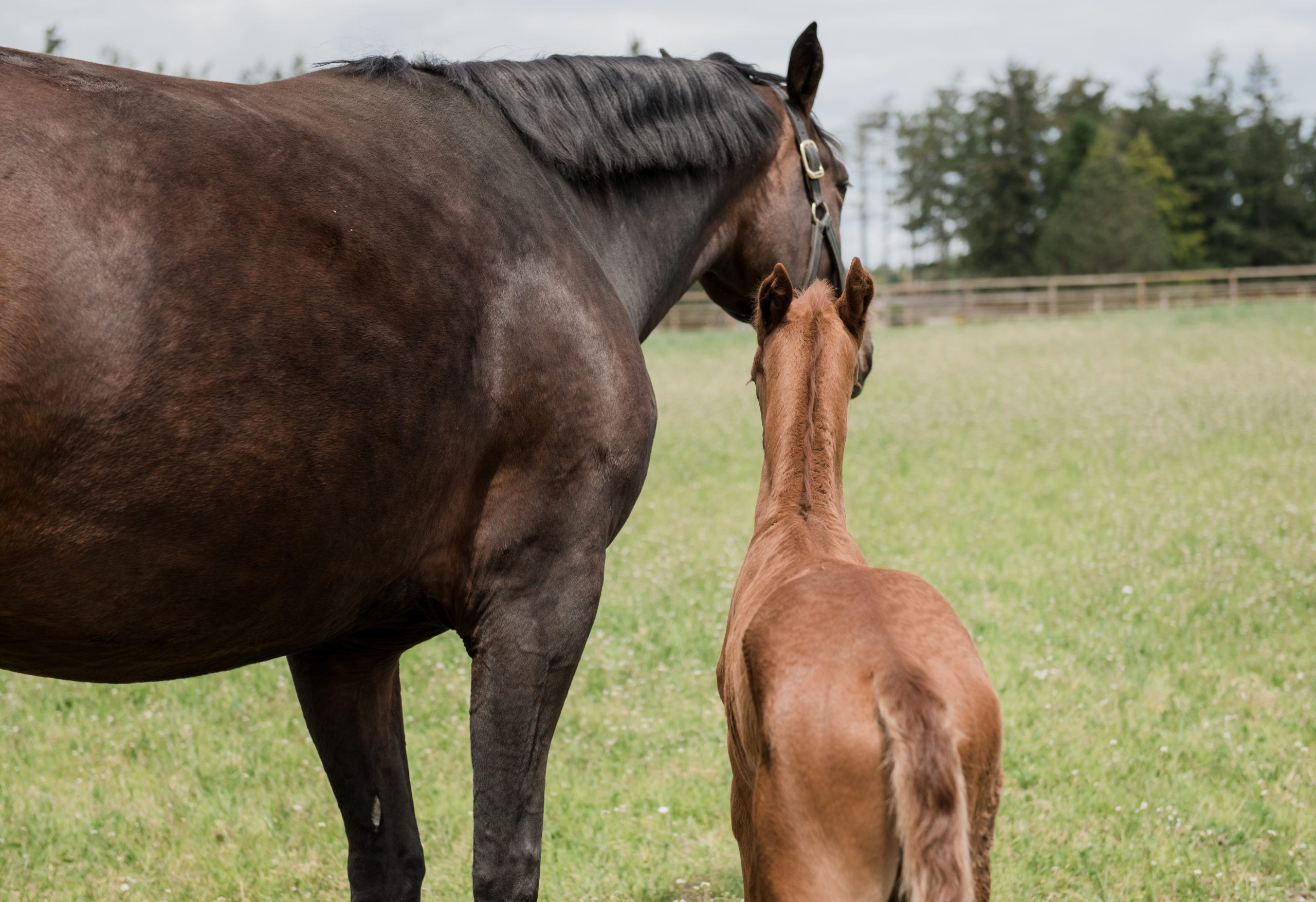 Horses have been a prominent animal throughout history, dedicated to their human's side. Many would go as far as to suggest that horses, just as dogs, cats, and other pets can be man's best friend. Like other pets, horses can contribute to the health, wellbeing, and happiness of their humans so much so that there have been people that contribute overcoming their mental illnesses to using a technique called Equine Horse Therapy. Likewise, many children have found companionship in their horses and have grown to learn valuable life lessons from them.
While we as humans receive so much from these amazing animals, it is equally important that we pay attention to their health, wellbeing, and happiness as well.
If you are new to the equestrian lifestyle here are a couple of tips to keeping them happy:
1) Consistent Exercise:
Horses, just like us need daily exercise to stay healthy and fit. A daily workout helps to reduce your horse's stress and allows them to release pent-up energy. While it might not look like the typical gym workout, working out with your horse by training can be beneficial for both you and your horse.
2) Keep Vaccinations Current:
Like humans, horses also need vaccinations and it is important that they stay current, or like humans, they can get sick. Having the proper vaccination in a timely manner helps you keep your horse healthy, fit, and happy.
If your horse gets sick, it will take a lot of energy for it to fully recover. Keeping your horse on a vaccinations routine not only will help prevent your horse from getting sick but will also help your horse to recover against the more serious diseases more easily.
To ensure you are providing your horse the best care and keeping regular on its vaccinations, you can ask your vet for a list of vaccines he/she suggests you give to your horse and which ones are most important for your horse to have. If you don't currently have a vet, click here for a list of ones in our area.
3) Your Horse Needs a Safe and Comfortable Environment: 
Here's one that lies near and dear to our hearts. As real estate agents, we know just how much we as humans want our homes to keep us safe and comfortable. Similarly, your horse not only deserves but needs housing that not only keeps him safe from things like storms and prey but also makes him comfortable. If your horse lives in a barn, provide them a stall and protection.  If they live outdoors, they need some way to get out of the sun. Often a run-in shed, or shady trees can give them protection from the elements they need. Additionally, you will need to provide them with a dry walking area, grass, rubber mats, and hoof care.
Not all properties are created equally. When looking at properties, it is important to make sure it is sufficient for your horse and easy for them to maneuver and permitted for horse use. If you need help determining whether or not a property is viable for your equestrian needs reach out to our equestrian advisors here.
4) Good Nutrition:
We know that when we eat junk food, we feel, well like junk. Similarly, your horse requires a diet that can fuel the energy they need to stay fit and healthy. The digestive system of your horse is designed to process large amounts of fibrous foods regularly.
To keep the horse's digestive health and increase their energy level, you should include grass, hay, and grains in their regular diet along with a lot of fresh CLEAN water. Including traditional mineral blocks into their routine will help your horse maintain an optimal diet. Check out these great places on Whidbey to purchase food for your horse.
5) Your Horse Needs a Dentist Too!
Have you ever been petting your horse when he decides to give you a big lick across your face?! We have too. That's how we know it is of the utmost importance for your horse to have a dentist too. You should anticipate a checkup about once a year. Like humans, horse teeth grow. However, unlike humans, horse teeth continue to grow and could potentially become damaged by opposing teeth if not properly taken care of. Because their teeth continue to grow it is important for them to be filed regularly to ensure the horse is comfortable when he eats. Could you imagine trying to eat if your teeth hurt you?
Without regular dental check-ups, your horse could develop problems that could lead to more serious problems like colic and choke.
6) Their Hooves:
It is important to take care of your horse's hooves, by cleaning them and trimming them regularly. Like humans, every horse is different. The growth at which your horses' hooves grow may be vastly different from that of another's. However, it is often common for hooves to grow in between 4 to 8 weeks. You can begin trimming them after that.
7) Visit Your Horse Regularly:
The bond between you and your horse should be very strong like the friendship between you and a best friend. You will develop this bond over time by spending adequate time with them. You should expect to visit your horse daily if possible.
But also, like humans, your horse needs equestrian friends too. So get out and make friends with similar interests as both you and your horse.
At the end of the day…
… if you have been considering buying property for you and your horses – let's connect to determine what is best for all of you. Email us or call us today!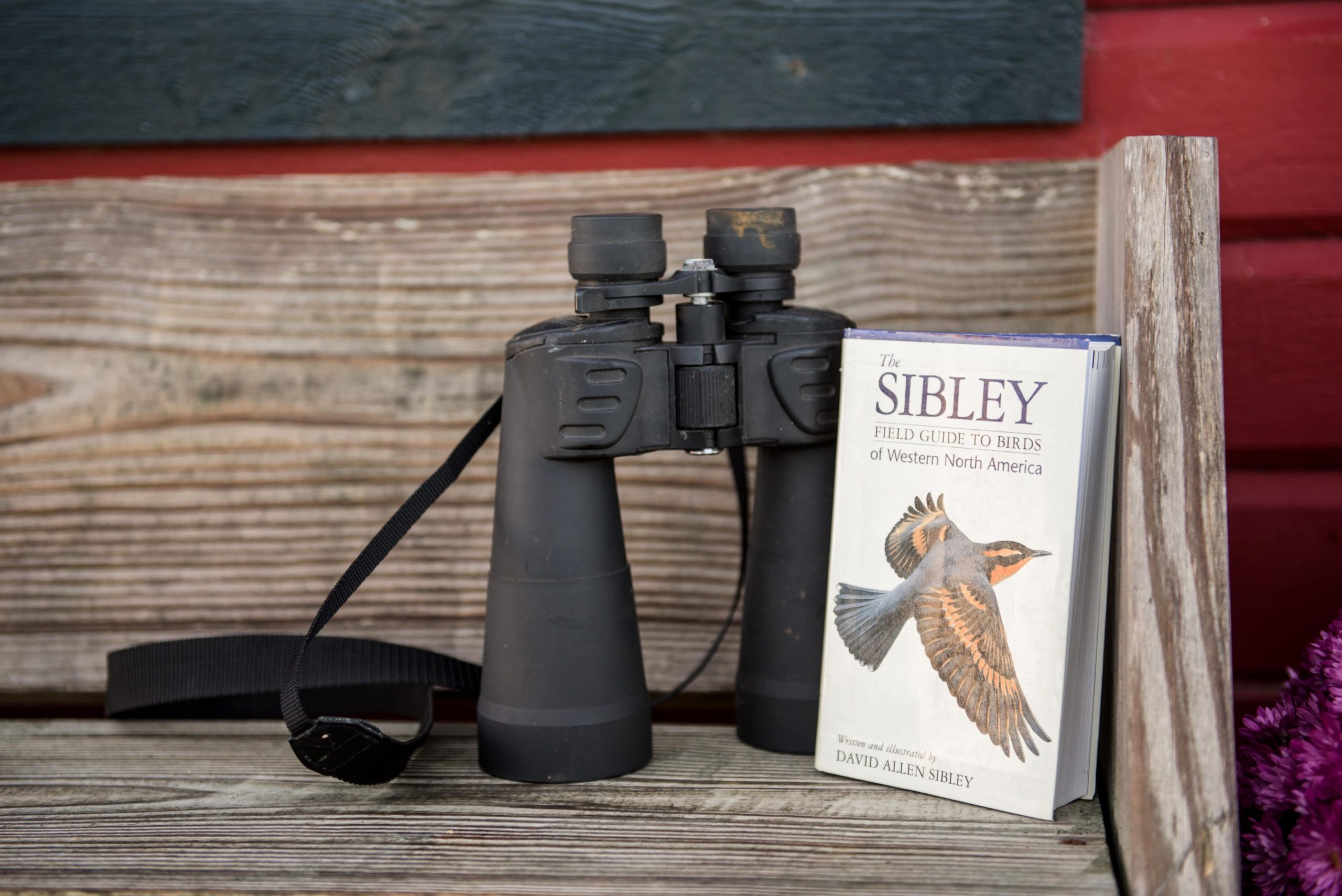 50 miles South of the U.S./Canada border and 25 miles North of Seattle lies Whidbey Island, an incomparable destination for nature lovers and bird enthusiasts. On Whidbey, you can get lost for hours and find yourself mesmerized not only by incredible views but by a breathtaking variety of birds.
Whidbey Boasts 148 miles of winding shoreline, 6 state parks, 4 lakes, hundreds of miles of trail, and a ridiculous variety of habitats from bogs to estuaries to the prairie. It is not surprising then that Whidbey accommodates roughly 250 resident and migrant bird species.

Birdwatchers will declare some of the best times to watch for birds on Whidbey are:
Spring:
Late April through May you can expect to be woken early by the Songbirds singing a pleasant tune.

Fall:
Late July through September It is hard not to miss fat red-breasted Robins filling the apple trees and spot migrant visitors from the north like wigeons, ducks, coots, waterfowl, and red-tailed hawks.

Winter:
November through mid-March is a great time of year to watch for Northern Shrike, Bald Eagles, and other raptor-type birds.

Best places for birdwatching:
If you are just trying to take advantage of easily accessible shoreline almost any time of year works. Some of the best places to watch for shorebirds birds on Whidbey Island are Penn Cove, Keystone Landing, Fort Casey State Park, and Dugualla Bay.
If you don't live on Whidbey and are coming just for birdwatching be sure to schedule more than one day for viewing. Plan time so you can experience multiple locations, each with its unique features. To better understand all the places you can access the shoreline you really need to buy Getting to the Waters Edge! We sell it at our Windermere offices both in Oak Harbor and Coupeville.
Frequently asked questions:
Some people wonder if there is a time of day that birds are most animated. Typically speaking most birds are bustling around sunrise and sunset but that rule does not apply to all birds. For example, the morning is typically the best time for spotting diurnal species, while nocturnal species are generally spotted in the evening, but it really depends on the bird and the time of year.
Whidbey Island is native to species like Eagles, Northern Harriers, wading birds, loons, grebes, sea ducks, including Harlequin Ducks, dabbling ducks, Black Oystercatchers, Common Yellowthroats, Marsh Wrens, and more. It is also is a temporary home for migrant birds who frequent the island seasonally for the island's ideal breeding habitats.  But do not be fooled. Some birds like robins, hawks, cardinals, finches, sparrows, and more stay here all year but they seem to "return" because they become active again during the spring through fall seasons after they have bundled down in their nests and shelters during the winter.
Additional resources:
To learn more about the birds that can be spotted on Whidbey and a guide for when you will likely catch a glimpse check out this detailed Whidbey Island Bird List created by the Whidbey Audubon Society.
Here are some of our favorite spots on Whidbey to watch for birds let us know your favorite spots in the comments below.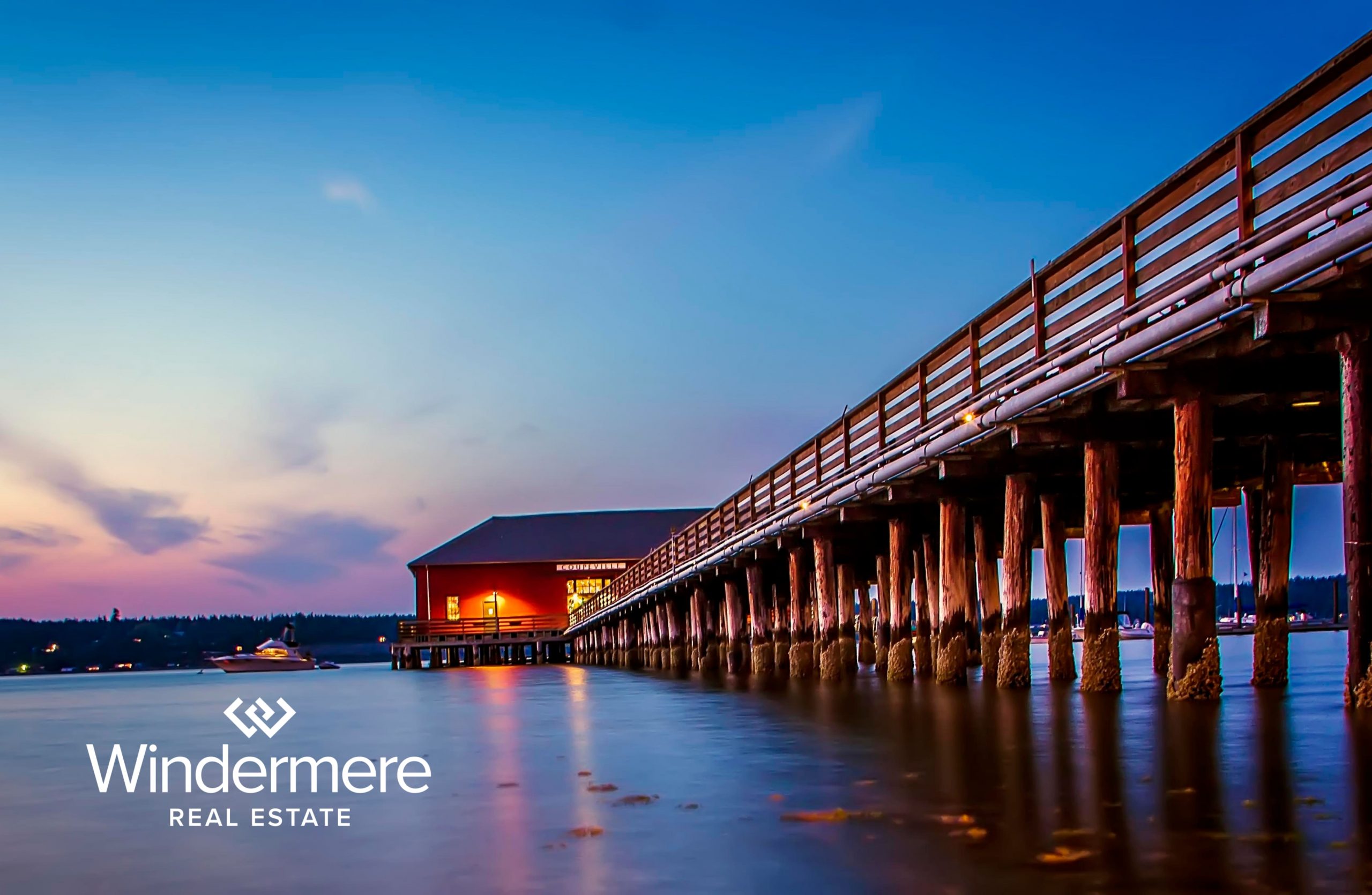 Several small wharfs once reached into Penn Cove only able to be used during very high tide. In 1905 the Coupeville Wharf was built, extending 500 feet to accommodate the increase in commerce due to the activation of Fort Casey. Often referred to as the "Old Grain Wharf", had an important job to do. It was the key to the distribution and storage of grain grown on our local farms, as well as, bringing goods to the island.
Today, the wharf is home to a gift shop, restaurant, coffee shop, restrooms, naturalist display, kayak rentals, and more! It can be a long 500-foot walk to the end, but chances are high of seeing an eagle, fish, jellyfish, sea star, or sea anemones in addition to beautiful water and mountain views.  Kayakers and boaters love making a stop at the Coupeville Wharf. It is a picturesque icon and hopefully, it will stay that way for another 100+ years!
Check out the rest of Whidbey's beautiful destinations from this series here.