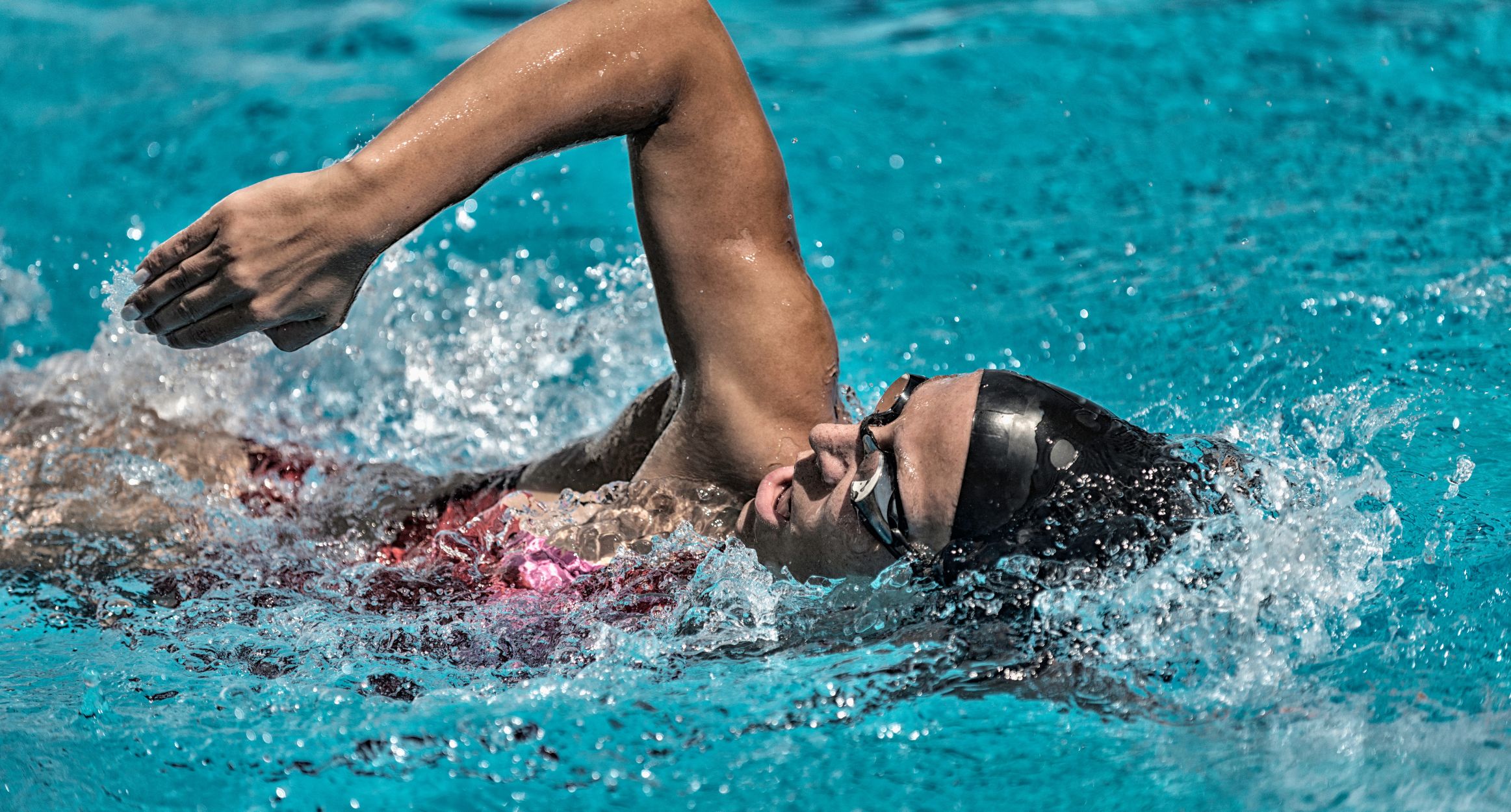 It is summer, time to jump in the pool! How better to cool off? Autumn? Sure. Get a few laps in before winter. Winter? Soak up some of that warm water from a heated pool. Spring? Summer's just around the corner, time to get in shape. Swimming pools on Whidbey? It makes more sense the more you think about it. Whidbey is an island, surrounded by water. Don't ignore it. Jump into it. Safely, of course.
Whidbey Looks A Little Different: 
Fly over some neighborhoods in the US and see blue splotches covering backyards with open-air pools scattered among the houses. A few outdoor pools exist on Whidbey, but they're rarer. Maybe that has something to do with trees and their needles or leaves. Rain doesn't bother swimmers. And, lightning is rare here.
The most obvious pools may be the ones you hear about but can't see while driving around. Many pools are indoors, like the one off Midway in Oak Harbor. The Navy base has at least one. Year-round swimming happens.
Visitors may relax in pools if their hotel has one.
Pools on Whidbey:
Between the two extremes of municipal and individual pools are the neighborhood ones. Several neighborhoods come equipped with large pools. Indoor ones may be year-round. Outdoor ones may be more seasonal. If you're not a resident of that neighborhood, see if you can buy a membership, like at a country club; or, maybe you can buy a recreational lot that is hard to build on, but that grants you amenities.
Each pool has their differences. 
| | | | | |
| --- | --- | --- | --- | --- |
| John Vanderzicht Memorial Pool | Oak Harbor | public | indoor | classes, aerobics |
| Admiral's Cove | Coupeville | neighborhood | outdoor | |
| Bon Air | Coupeville | neighborhood | outdoor | |
| Island Athletic Club | Freeland | club | indoor | classes, sauna |
| Useless Bay Golf & Country Club | Langley | club | outdoor | golf, tennis, dining |
| Scatchet Head | Clinton | neighborhood | indoor | |
| Sandy Hook Yacht Club Estates | Clinton | neighborhood | outdoor | marina |
| | | | | |
Personal Pools: 
And yes, some houses have outdoor pools, but some have indoor pools. Some even have pools that can be indoor or outdoor depending on whether they roll back a wall. 
If you really want that luxury (or necessity for some) of having a pool at your place, talk to the County about building one. Be prepared for permits and lots of rules. Or, find a house for sale that already has one and buy it, the house, that is. If you aren't already working with an agent and need one to help you search connect with us here. 
In Addition to Pools: 
Keep in mind though that when talking about swimming you may find people who skip the pools and use nature's waters. Lakes get you the fresh water experience, without having to worry about tides. Or, use the waters that define the island's borders, Puget Sound, the Salish Sea, our bit of the Pacific Ocean. A hint, though, find other swimmers and officials who know the currents, depths, restricted areas, and boat traffic issues. And make sure you've got the gear and dry clothes for our perpetually cold waters (~50F). 
You may not see swimming opportunities  until you look for them, but an island in a temperate part of the world can provide plenty of opportunities and options to swim for fun or exercise or both.
If this article got you thinking about moving to a community with a pool or about buying a home with a pool consider reaching out to your agent today to start the discussion. If you are not currently working with an agent and would like to be paired with a trusted realtor connect with us here so that we can get your questions answered.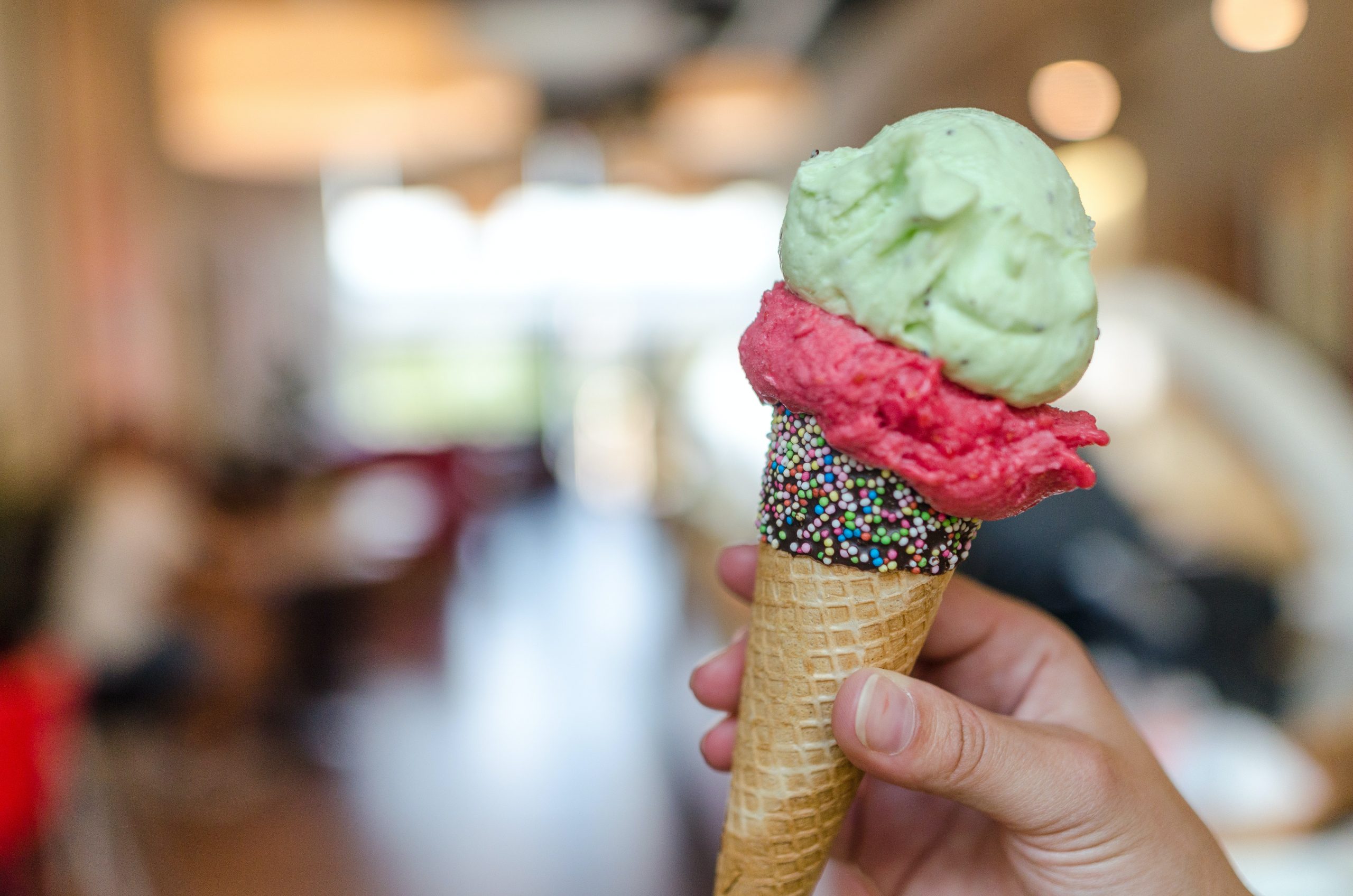 Whidbey Island, is home to some of the best ice cream spots in the region. Whether you are a resident or just visiting for a weekend getaway, add these ice cream shops to your must-try list.
The Whidbey Island Ice Cream Company is located in Freeland and has been open since 2008. Their one goal? "To bring joy to our community through the deliciousness of ice cream." All their ice cream is locally made. Check out their website here before you go.
Find Kapaws in the heart of Coupeville. This ice cream spot is only open during the sunny times of the year. Tour the town of Coupeville and stop by this ice cream shop for anything from single-scoops, waffle cones, and cake cones! Bring the eager kids who love combining all the different flavors – a must-stop spring/summer ice cream location. Check out their Facebook here before you go!
The Farm Stand ice cream on Whidbey Island is a locally made treat using the freshest ingredients from the surrounding area. With a variety of flavors to choose from, each scoop is a unique and delicious experience. Enjoyed at the Farm Stand or taken to go, this ice cream accurately represents Whidbey Island's bountiful offerings. Learn more about the Farm Stand here before you head out.
Whidbey Farm & Market ice cream is made with the freshest, locally sourced ingredients to provide the best possible flavor and quality. With a wide range of flavors, they are dedicated to creating a memorable experience with every scoop. Whether enjoyed at the farm or taken to go, Whidbey Farm & Market ice cream is a treat like no other. Check out their website here.
Grab a cone from this unique dedicated candy store on pioneer street in Oak Harbor  while you walk the strip and browse the other local shops downtown. Check out their website here.
No matter which ice cream spot you choose, you're sure to find a delicious treat on Whidbey Island. These ice cream shops are the perfect way to cool off on a hot summer day and experience a fun outing with friends and family. Share your adventures with us at @windermere_whidbey_Island on Instagram.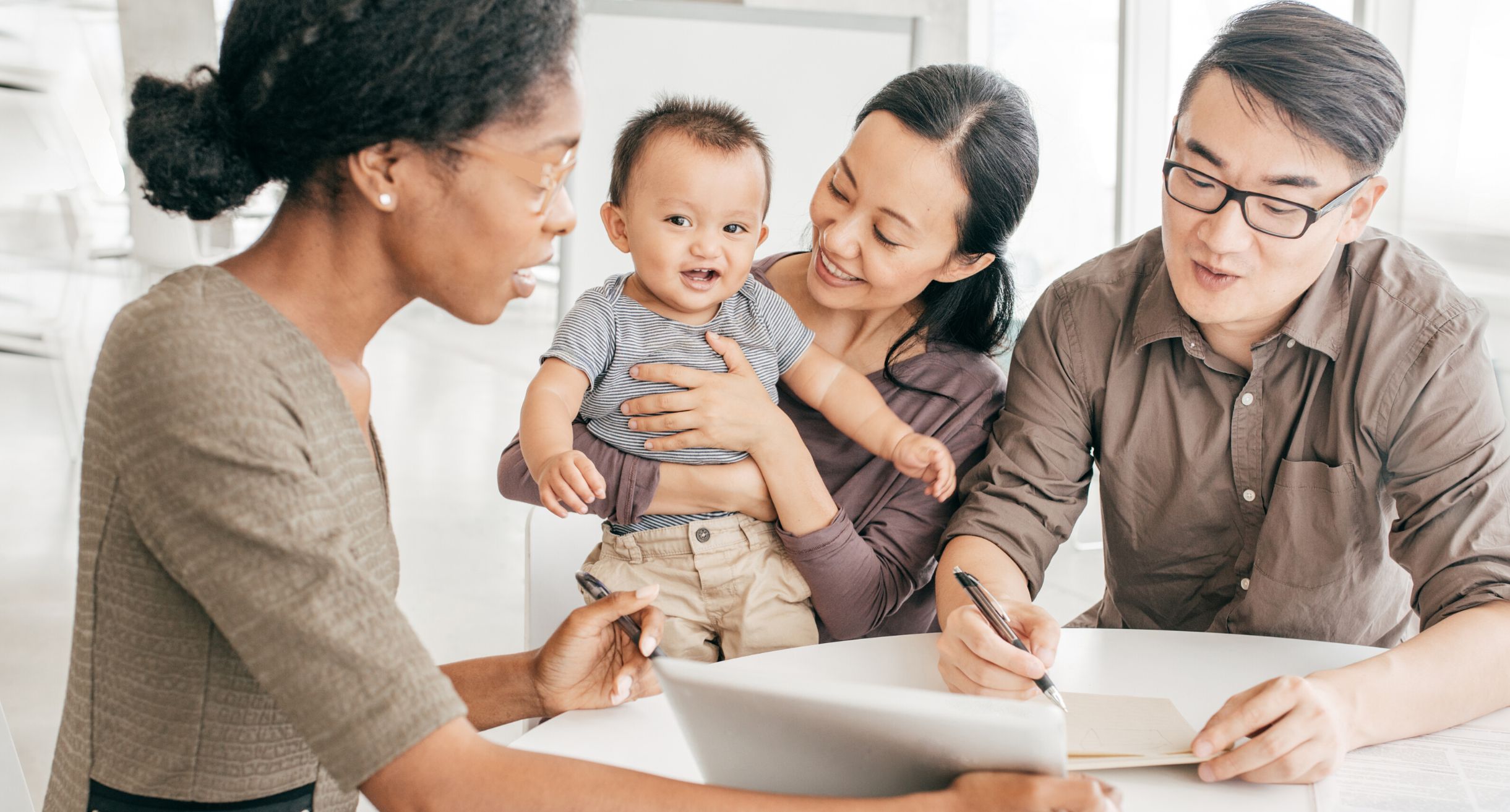 When it comes to buying a home, choosing the right lender is an important decision that can have a significant impact on your home buying experience. While it's possible to work with a lender from anywhere, working with a reputable local lender in the area you are purchasing provides many benefits that make the process smoother and more enjoyable. In this article, we will share five reasons why you should consider using a reputable local lender for your next home purchase.
5 Reasons to Use a Reputable Local Lender:
1. Personal Connection:
A local lender provides the opportunity to have a face to face conversation and build a personal relationship, which can be especially helpful when dealing with complex issues. How much better is it to have the ability to sit down face to face with someone and discuss, ask questions, smile and laugh with or even cry if necessary? It is so much better than trying to solely do things over the phone or email with someone hundreds of miles away. When the going gets tough, you (or your trusted real estate broker) can go directly to the office and discuss the issues in person to figure it out rather than be put on hold.
2. Knowledge of the Market:
A local lender is more likely to have a deep understanding of the local real estate market, including contractors, permit requirements, and more. It is not unheard of to have a local lender provide contact details for a roofer that can get the fix done in time for closing or the local Labor and Industries permit guy who can solve the problem faster than driving an hour to the nearest office. Reputable local lenders understand when there is delay due to septic repairs or how to get the water quality test results ASAP.
3. Reputation:
Local lenders have a reputation to uphold in their community, which can provide added accountability and ensure a higher level of service. When you run into your clients in the grocery store or watch their kids play on the same soccer team you naturally put a little more into making sure your service is impeccable. Anonymity creates distance and reduces accountability.
4. Strong Relationships with Escrow Teams:
Good relationships with local escrow teams can lead to smoother and more efficient transactions. Often the most stressful point of the transaction is right at the very end as the final underwriter is reviewing the file and potentially finding issues that need more documentation. This can lead to delays in critical milestones that need to be met to close on time. Getting the necessary documents from the lender to escrow on time can be the difference in closing as expected or experiencing costly delays and even the possibility of losing the home. You can use a lender from almost anywhere, but the escrow team is nearly always local to the property being purchased. When lenders are well known and respected by the local escrow offices you can expect excellent communication and problem solving between them. This will make overcoming obstacles to closing on time more likely.
5. Competitive Terms:
Local lenders often offer competitive terms and rates, making them a cost-effective option. When comparing lenders, be sure to compare all the terms and costs of the loan, not simply the advertised interest rate. When you do, you'll often find the local lender has lower overall costs than national corporate lenders.
In conclusion, using a reputable local lender provides a range of benefits that make the home buying process more enjoyable and efficient. From the personal connection to the knowledge of the local market and their reputation to uphold, there are many reasons to consider using a local lender for your next home purchase. So why not choose a lender who is well-known and highly regarded in your local real estate community? Contact us today to be put in touch with a great lender on Whidbey Island!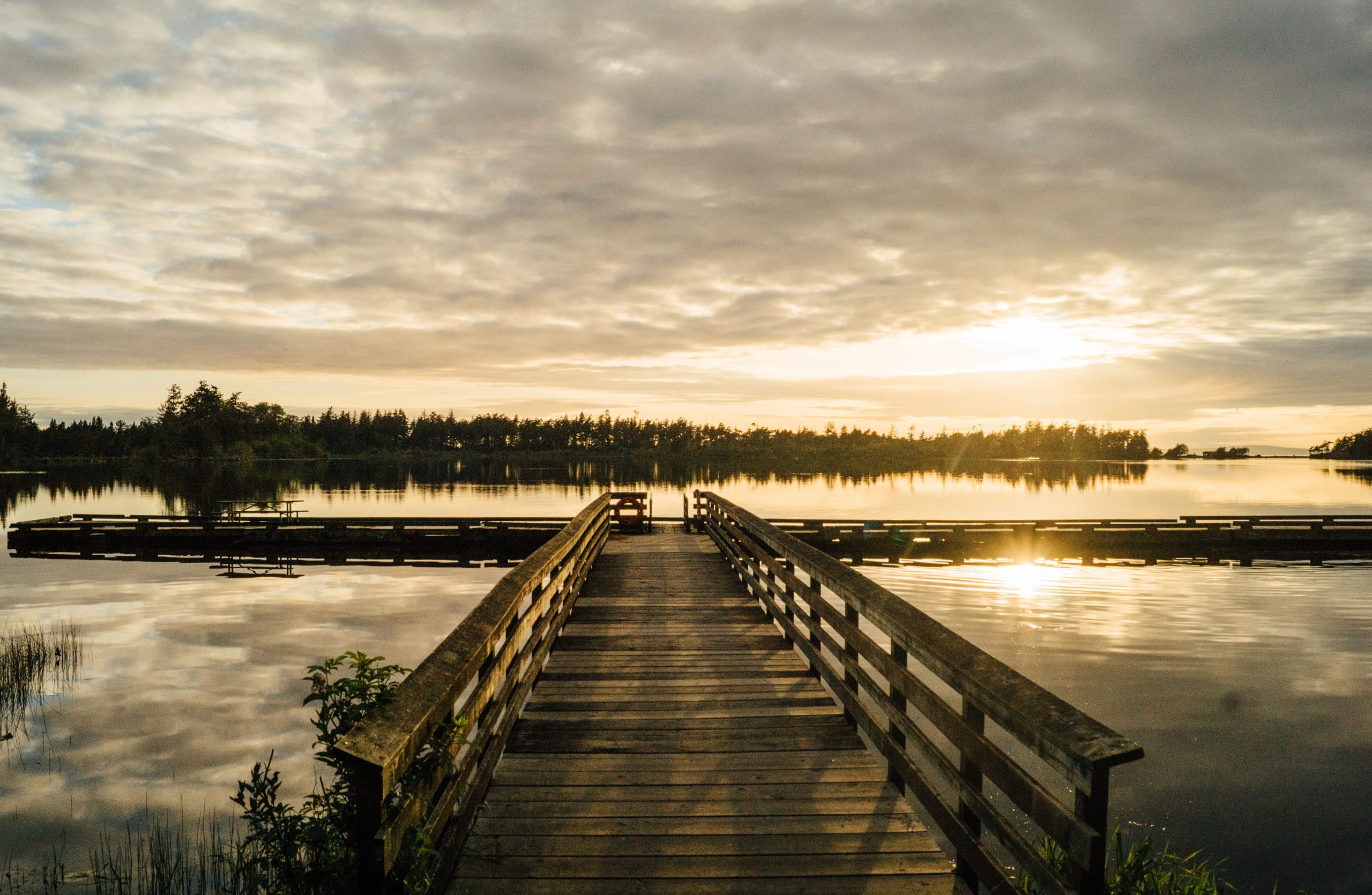 Deception Pass State Park is packed with a plethora of things to do year-round. From hiking trails, camping, swimming, kayaking, even the occasional events held at the amphitheater, but unbeknownst to those rushing by to make a big splash in the designated swimming area there is a quaint pier surrounded by reeds on the other side of Cranberry Lake. From this dock discover fishermen of all ages scattered along the edges of the pier. Each has their own techniques for catching a stocked Rainbow or Brown Trout, or a resident Largemouth Bass or Yellow Perch. It is a great place for beginners and expert anglers alike!
Check out the rest of Whidbey's beautiful destinations from this series here.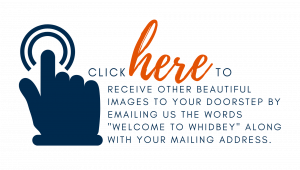 View this post on Instagram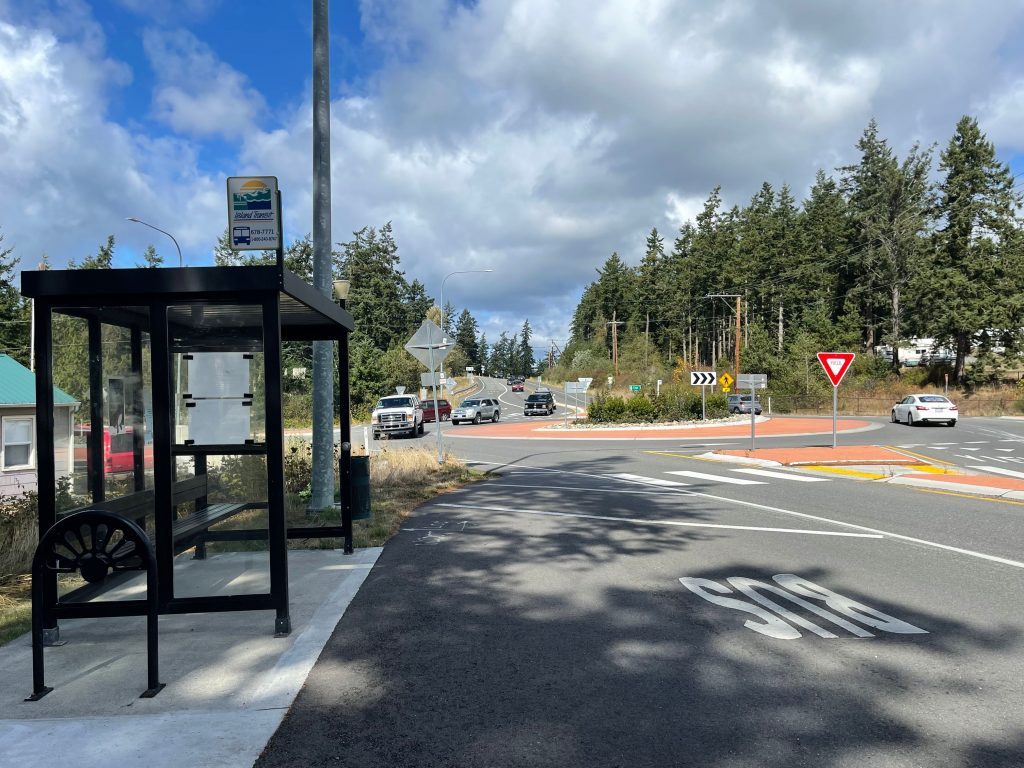 Island Transit is the public transportation system serving Whidbey Island, located in the Puget Sound region of Washington state. The system consists of fixed-route buses and paratransit vans, as well as additional programs such as vanpools and bike locker rentals.
Island Transit began on December 1, 1987 as a response to the increasing traffic congestion and lack of transportation options on Whidbey Island. Today, the system serves a population of approximately 73,000 people, covering a service area of approximately 400 square miles. The buses pick up passengers from bus stops like the Northgate Terrace bus stop pictured above throughout all of Whidbey Island.
In addition to its fixed-route buses, Island Transit also operates a paratransit service for individuals with disabilities who are unable to use the fixed-route buses. The paratransit vans offer door-to-door service and can be reserved by calling Island Transit in advance.
Island Transit's vanpool program is a convenient and cost-effective alternative for commuters who travel long distances or have irregular work schedules. Participants in the program share the cost of gas and vehicle maintenance and can save money on the cost of driving alone.
The bike locker rental program allows riders to securely store their bike at a convenient location and use it to complete the first or last leg of their commute. The lockers are located at select bus stops and can be rented on a monthly basis (check out prices and apply here) in addition to public use lockers that are on a first come first served basis.
In recent years, Island Transit has made efforts to increase sustainability and reduce its environmental impact.  Learn more about their initiatives here. As a result, hybrid buses have been added to its fleet all while keeping Island Transit buses fare-free.
Overall, Island Transit plays a vital role in the transportation needs of the residents and visitors of Whidbey Island. The convenient and reliable services, as well as its vanpool and bike locker rental programs, make it a valuable asset to the community.
If you have further questions or are interested in learning more about living on Whidbey Island please do not hesitate to connect with us. Contact us here.
View this post on Instagram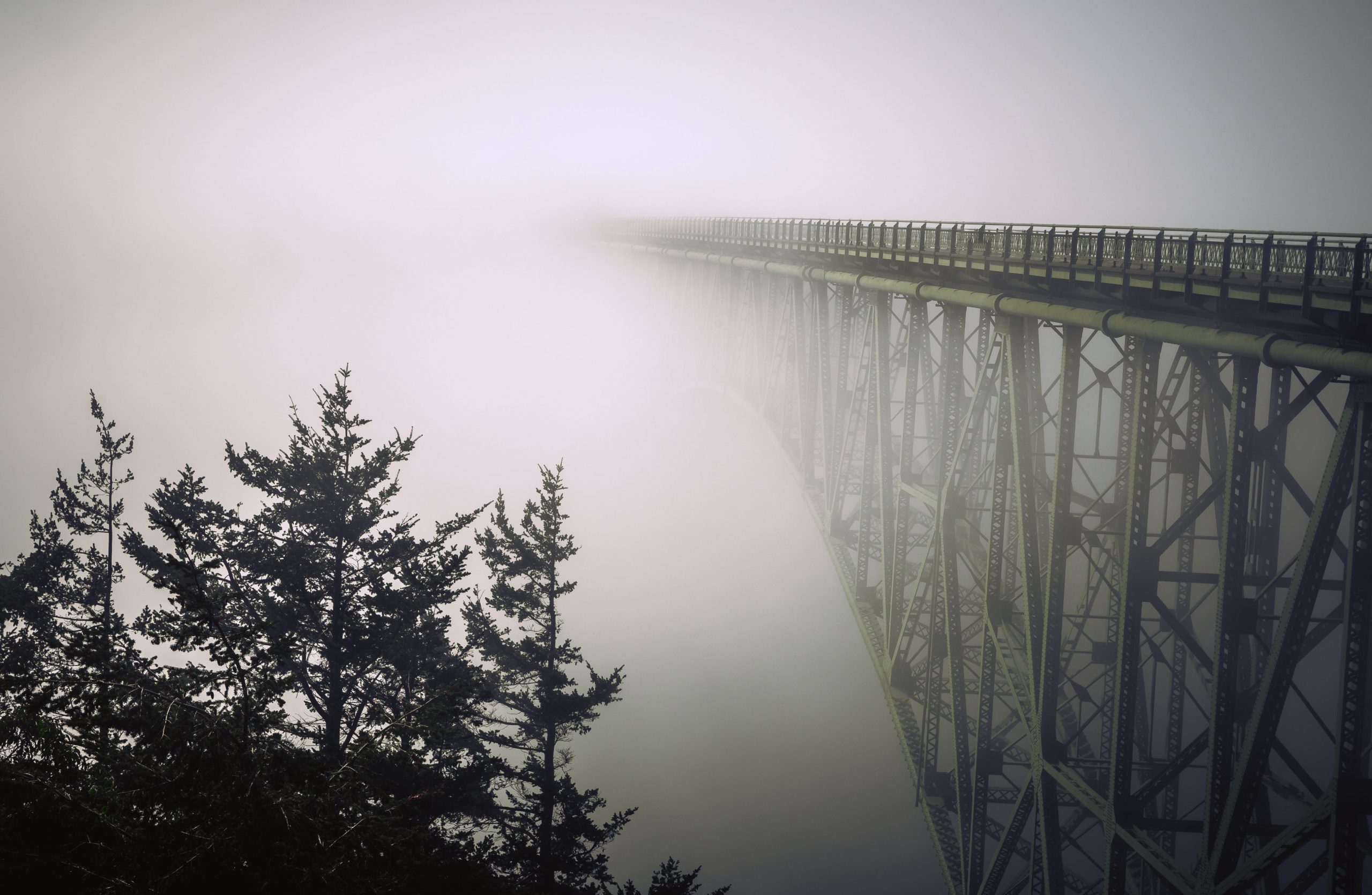 Deception Pass is a stunning destination any time of the year. It's busiest in the summer because people enjoy splashing in the salt or freshwater options at the park or putting their feet in the warm sand under blue skies and hot sun. However, from mid-fall to early spring in the PNW fog rolls in over the trees and around the bridge giving it a cozy yet mysterious feel. Many will call this time the true Pacific Northwest-style that offers a different take on the island's appeal. Whatever your preferred season, Deception Pass State Park is the most visited park in Washington for a reason! Get out and explore!
Check out the rest of Whidbey's beautiful destinations from this series here.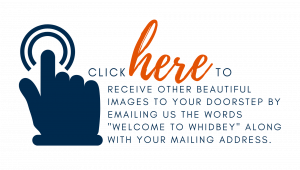 View this post on Instagram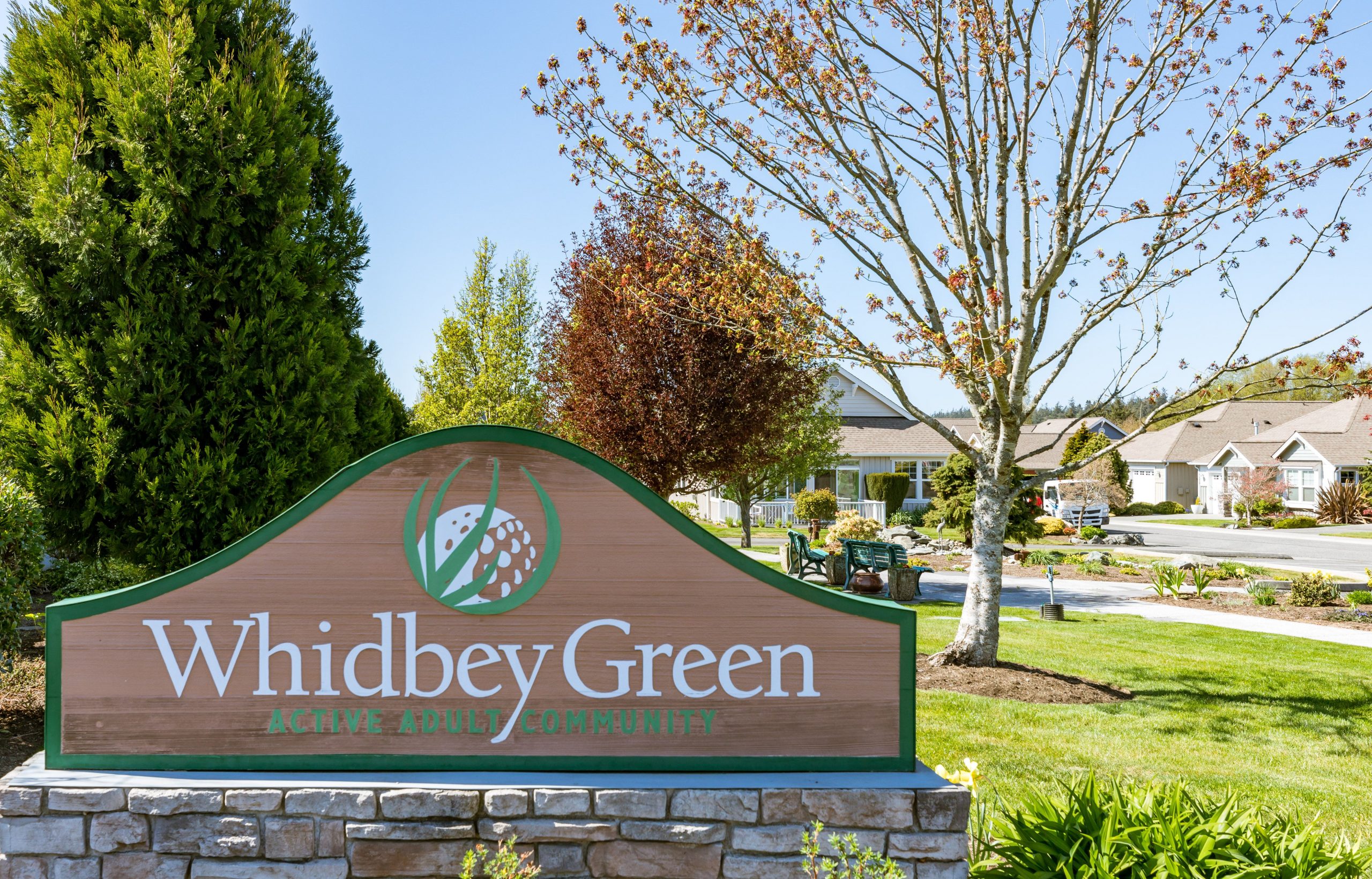 Are you approaching age 55 and thinking about downsizing?  Perhaps there is just too much home maintenance to keep up with and you'd rather spend your time enjoying the things you want to do rather than the things you are obligated to do to maintain your home. If this is the case, Whidbey Green might be the perfect place for you. You can elevate yourself from the honey-do list, relax and enjoy doing the things you want to do with a low-maintenance home in Whidbey Green where Home Ownership Association (HOA) dues cover exterior care of the homes and landscaping services.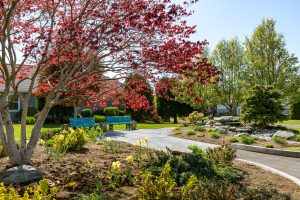 Whidbey Green is an Active Adult Community
If you didn't know already, Whidbey Green is one of the best 55-and-older communities on Whidbey Island. It is a quaint community located on the southern end of Oak Harbor bordering Whidbey Golf Club. There is actually golf cart access to the course for Whidbey Golf Club members only. The neighborhood provides a safe and comfortable environment for those approaching or enjoying retirement. Check out what is currently available here.
Just outside the community within walking distance you'll be pleased to discover the beautifully maintained Fort Nugent Park which offers easy paved walking trails in addition to sports fields, frisbee golf, playground, basketball courts, and more. Best of all there are well-kept restrooms, covered picnic areas, and a plethora of parking.
Location, Location, Location 
The neighborhoods' location was no accident. It was developed with you in mind. Not only is it located near walking trails and a golf course, but it was developed near downtown Oak Harbor. This prime location places you close to shopping, restaurants, and of course the waterfront views at Windjammer Park.
If you have questions or are considering making this life change and would like to speak with an agent please feel free to connect with us here. We are just a call away 360.675.5953.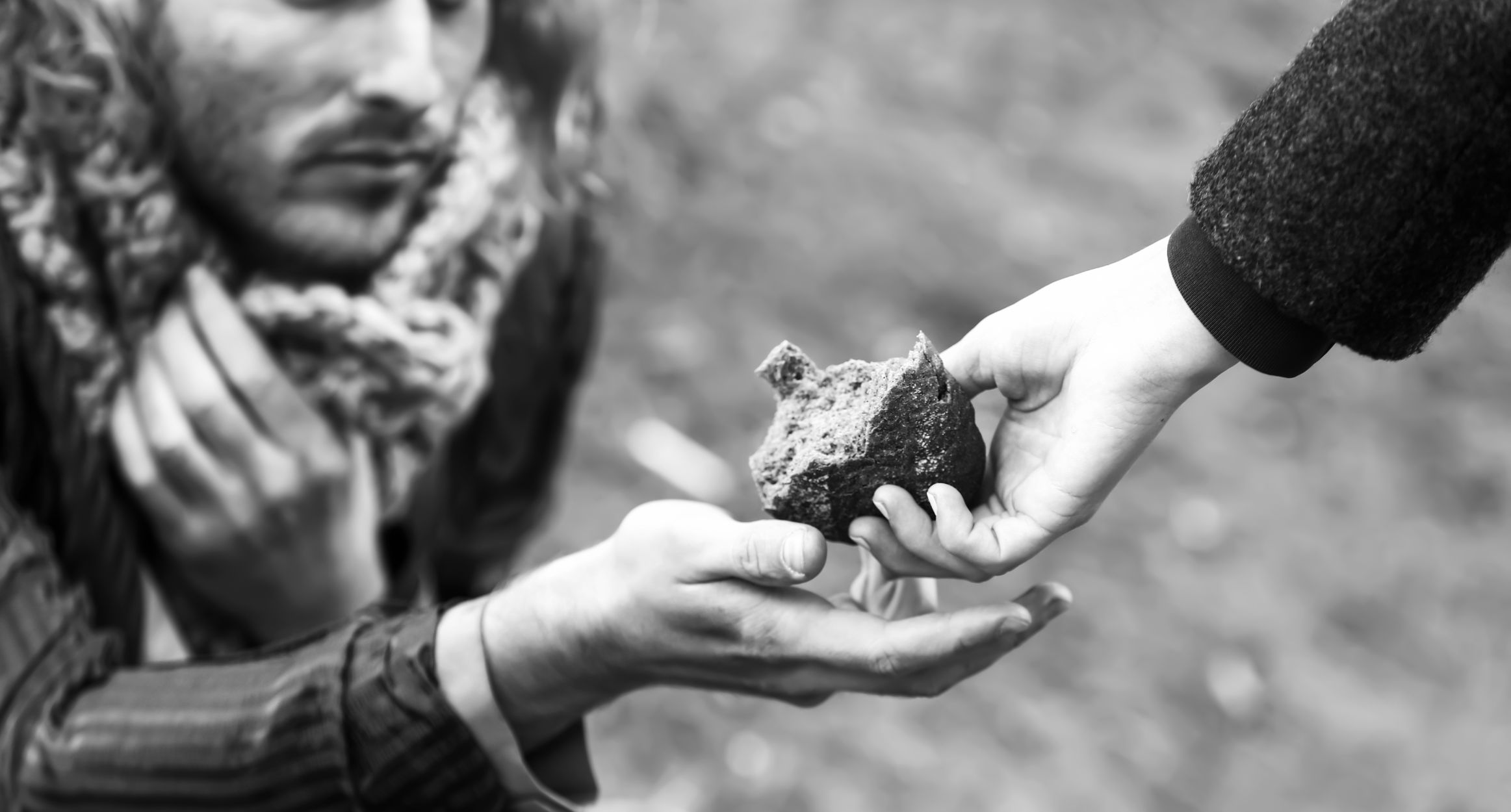 Did you know that our North Whidbey Help House offers more than just food? Part of their mission is to, "offer the best assistance possible and assist wherever possible in not only improving lifestyles but striving towards independence from the need for assistance."
WHERE DOES THE ASSISTANCE COME FROM
They work in combination with other human service agencies within our communities and even offer welfare checkups to those in need. However, they cannot do it all alone. The North Whidbey Help House relies on 96.41% of public funding and the remaining 3.51% from the Washington State Department of Agriculture's Emergency Food Assistance Program (EFAP).
That means it is donations from people like you and me that personally affect those in need within our community to keep this program running.

DURING THE HOLIDAYS
During the holiday seasons alone in 2021, the help house was able to provide 458-holiday food baskets that fed over 1,870 people. There were 45 families "adopted" for Thanksgiving, and 51 Families for Christmas. Let's make sure they can offer the same, if not more this year.
With the weather changing here in the Northwest, there is a need for warmer food items like to-go oatmeal bowls where you just add water, hot-hands, pasta, and rice. Easy-to-open items like pop-top cans of meat, cereal, and peanut butter are much appreciated.

WHAT ABOUT HYGIENE
Did you know the help house goes above and beyond supporting those in need with hygiene products too? There is a need for items like toilet paper, toothbrushes, deodorants, and feminine products.
HOW YOU CAN HELP
We urge you to take a moment to clean out your pantries this month and donate any extras you might have that are cluttering up your space. We have made it easy by hosting a drop-off location in our Oak Harbor and Coupeville offices on Whidbey Island for you to drop off your donations.
We know it has been a rough year for a lot of people. Let's work together to make it slightly easier for those in our community who are struggling to get by.
To kick off this event @WhidbeyIslandLiving has pledged to cut her coffee orders for a week and donate the funds directly to raising funds for the Whidbey Island Help House. If you would like to join in the efforts you can make a money donation here. Once done, message us at @windermere_Whidbey_Island as we would love to publicly thank you on Instagram for your donation and inspire others to do the same!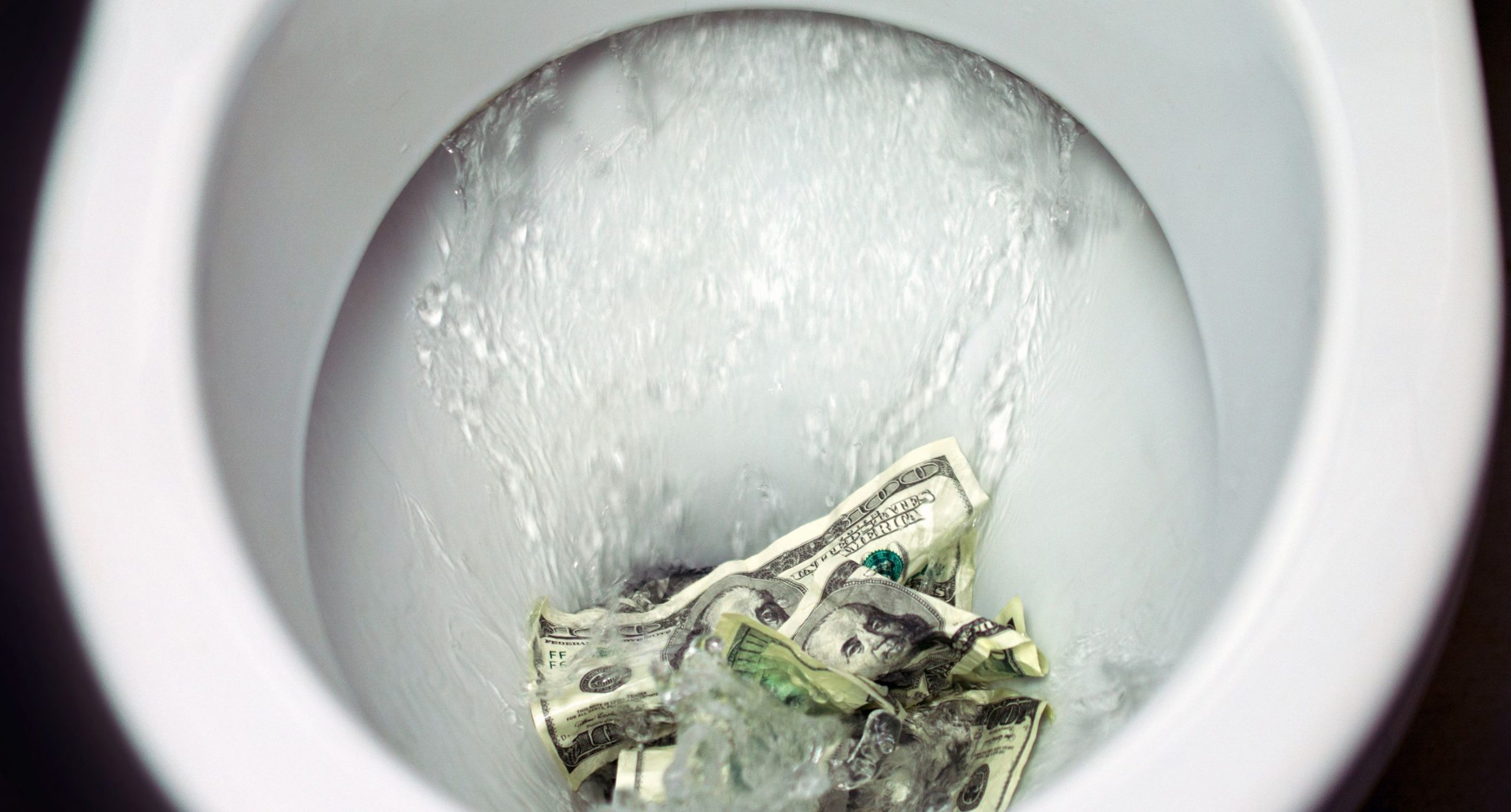 You are probably asking yourself, "did I read that right?"
Yes, yes you did.
It is normal for sellers to want to get the most money out of the sale of their homes. It feels safe to list your home at the price you are desiring to get, but the reality is listing high might actually do your pocketbook more harm than good in the long run. Follow along as we explain why.
RISKS OF OVERPRICING YOUR HOME
You are drawing the attention of the wrong buyers.
Most people begin their home purchasing journey by searching which homes are available in their desired location online. Consider this. Your home is worth $500,000, but you list it for $575,000. When buyers are looking online, they filter to find homes within their price range and typically by $25,000 increments.  The person looking for a $500,000 home will never see yours and if they do they will believe it is out of their reach, and when the buyers looking in the $575,000 range see your home and compare it to others in that range, they will get the impression it is not worth it, and there are better options.
Fewer people will see your home.
When your home is overpriced, the issue can be detected by buyers just by looking at your online listing and will pass on viewing it in person. The more showings you have, the more legitimate interest there is, and the more likely your home is to sell. Showings give potential buyers an opportunity to see the home first-hand giving them the opportunity to imagine themselves living there.
On the other hand, if you get lots of showings because your photos look better than reality but no offers you've wasted your best shot at getting the right buyer through your home and you there are no redo's for first impressions. This leads us to our next point…
You are sending the "I'm an undesirable home" message to the public.
As people continue to look for a home and new buyers enter the market, they might see your home online, but by that time they will also see the "time on market". The longer your home sits on the market, the less attractive it becomes psychologically to everyone. Nobody wants the home that nobody else wants. Once it has lost its appeal the damage is done. You'll find yourself beginning to reduce your price and often end up at a price less than what the home could have sold for if it was priced right the first time.
In conjunction with price reductions, the longer your home sits on the market, the more expenses you incur. Consider mortgage payments, utility costs, lawn care maintenance, seller's fees, and more while you are trying to move out.
Your buyers won't be able to finance if it doesn't appraise.
Perhaps you drop the price just enough to intrigue a buyer but still above market level. Maybe you're lucky enough to hook a buyer. Then the appraisal comes back low. Now you either have to come down in price or lose the buyer and start over again, with 20-30 days more on market…
If you are considering selling your home and would like a complimentary analysis to determine the correct value of your home in this market connect with us to be paired with an experienced Windermere agent that can help you with your unique situation and avoid all the overpricing pitfalls.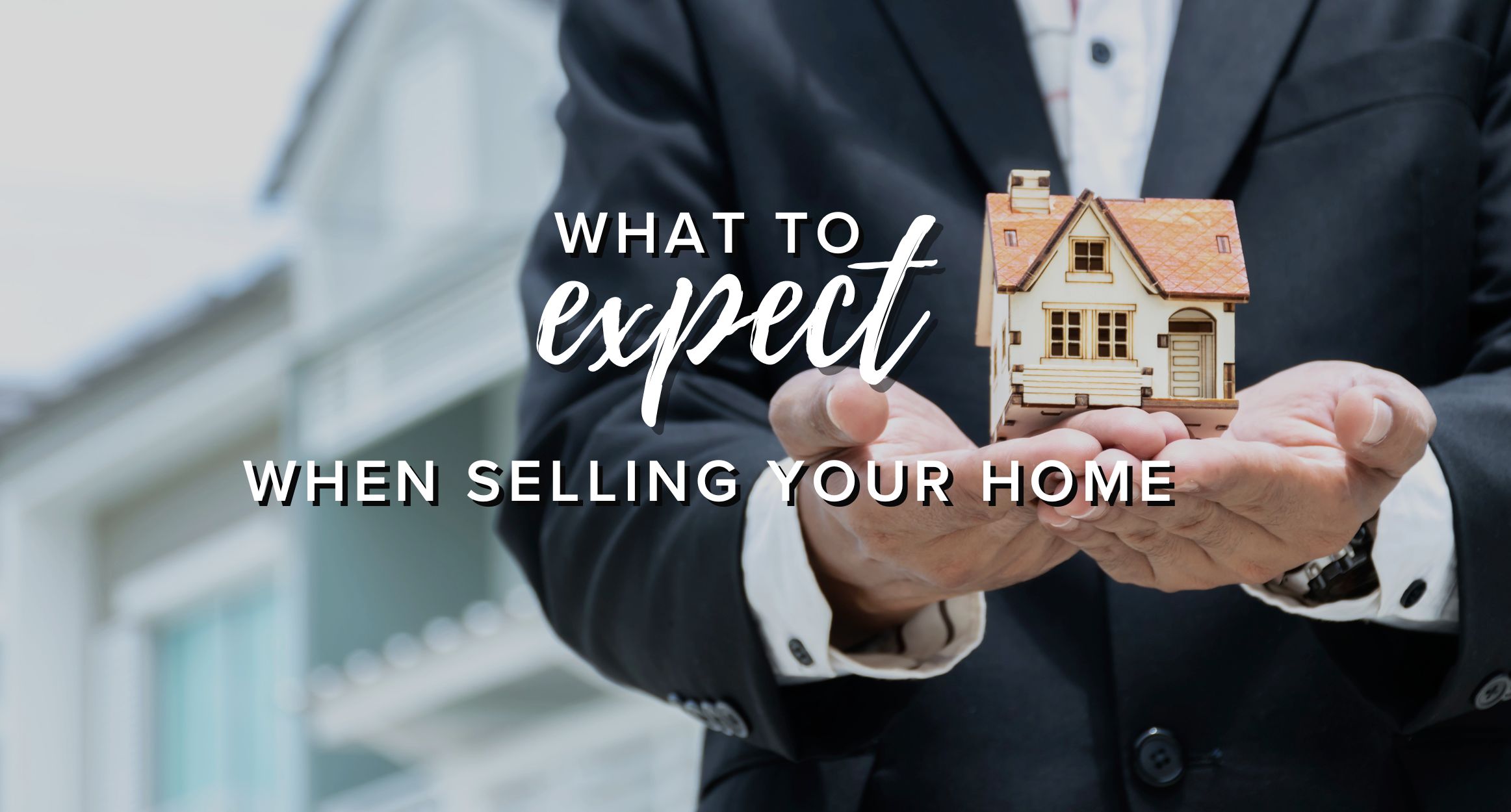 Selling your home can be overwhelming and feel like a full-time job… which is why there are realtors! Good realtors make the process so much smoother and less intimidating. To keep your mind at ease and prepare you for what will happen throughout the sale of your home we are sharing 10 top tips to get you from listed to sold in no time!
Discover what to expect when selling your home
1.       Select the right agent the 1st time
It is of the utmost importance that you pair with a full-time, knowledgeable agent who can best represent you through the process. This should be your number one priority. Studies show that homes listed with an agent sell for more than those listed without, and this is for good reason. Great agents dedicate their lives to keeping up with economic changes, are masters at negotiating and getting things done, and know all rules and regulations. This will pay off immensely in the long run if you trust their process. If you are unsure where to start, ask your friends who they trust and about their experience with them but don't stop there. Interview at least two, preferably three brokers, and the differences should be immediately clear. If you still need help, Windermere has a full-time manager that will ask you pertinent questions about your needs, personality style, and specific goals to make the perfect real estate agent match. Windermere's ultimate goal is not the sale of a home but to give you a real estate experience you want to share with others! When you are ready to pair with an agent connect with us and we will match you with the perfect broker.
2.       Set your timeline
A timeline is valuable in that it will keep you organized throughout the entire selling process. Anticipate that your timeline might change depending on circumstances and your local housing market conditions. You may need to adjust a couple of times, but the purpose is to keep you on track toward your end goal. SOLD! Your timeline will help guide you there. Know what the average days on market are for your home and price range (click here to determine Whidbey Islands) then add an average of 30-45 on that to get an estimate of how long it will take to sell once you go live. Work with your agent to build your unique timeline.
3.       Determine your home's value
The SECRET to selling quickly is pricing your home right the first day it hits the market. Overpricing can create serious problems like not being seen by the right buyers, less traffic both in person and virtually, and worst of all becoming less attractive to buyers the longer it sits resulting in lower offers than if you priced it attractively, to begin with. Your agent will provide you with a (CMA) Comparative Market Analysis which compares your home to others in your local area that recently sold and/or are actively pending. This formulated analysis will assist you in properly determining the best price for your home. Discuss this with your agent. They will help walk you through the process even if you aren't sure you're ready to sell yet.
4.       Identify issues & execute the plan
This is the time to tackle any unfinished projects and address needed repairs. Talk with your agent to see if a pre-sale home inspection would be advantageous for your unique situation. Begin by creating a list of repairs you can do versus those needing to be hired out. Your agent can help you determine which will be the best use of your time, offer the largest return on investment, and help you find vendors and hire out projects. If money is tight it may be in your best interest to apply to our Windermere Ready Program which gets you cash for fixing up your home to list. Ask your Windermere Agent about how to apply.
5.       Put your best foot forward
First impressions go a long way! Start with curb appeal. Clean up your gardens, mow your lawns, clean out gutters, and add a pop of color to your flower beds. If you have any cracked or peeling paint, apply a fresh coat. Make sure to declutter the inside of your home. The best rule of thumb is to remove personal effects and present your home like a hotel in which the buyer could envision themselves living in the space. Talk to your agent about the possibility of having your home professionally staged.
6.       Get your home seen
Your realtor will help maximize the exposure of your home. They can list with the MLS, will get your listing on all major sites like Zillow and Redfin, and will be listed on their Brokerage site in addition to their own. These are just a few of the many ways in which your listing can be seen. Be sure to discuss the option for virtual tours with your agent. When it's time for in-person showings, we suggest that you not be present so that the potential buyers can freely walk the home with their agent, ask questions, and ultimately have the space to imagine it as their new home.
7.       Reviewing offers & negotiating
If you price right, you might see more than one offer on your home because we are still in a strong Seller's market. The offers may be at or above the asking price. When reviewing offers, you have three options: 1. Accept the offer, 2. Make a counteroffer, 3. Reject the offer. These should ALWAYS be made in writing, and you should always give the buyer a short time to respond. Whether you are selling or buying, you will likely find yourself in negotiations. It is important for you to discuss negotiation strategies with your agent ahead of time. At Windermere, we pride ourselves on negotiation tactics grounded in psychology and win-win strategies.
8.       Budget for closing costs
Closing costs include things like title insurance, recording fees, government taxes, lender fees, broker commissions, and numerous other things. Be sure to discuss this with your agent ahead of time and throughout the transaction so you don't feel blindsided at closing and are adequately prepared.
9.       The inspection
It is common for offers to be contingent on a professional home inspection. Your agent can prepare you for what to expect from a home inspection. Typically a home inspector will look at things like the foundation, structure, roof, plumbing and electrical systems, floors, windows, doors, and signs for things like water or fire damage.
10.   Closing
You finally made it, but before you can officially close there are a couple of things to do. Ask the buyer to release any contingencies, sign the title, and close escrow before releasing the keys. Your escrow agent will help you through this process. Talk with your agent about questions you have about legal documents and settlement costs.
If you are considering selling and would like to speak to an experienced Windermere Realtor for more specific information connect with us by clicking here.