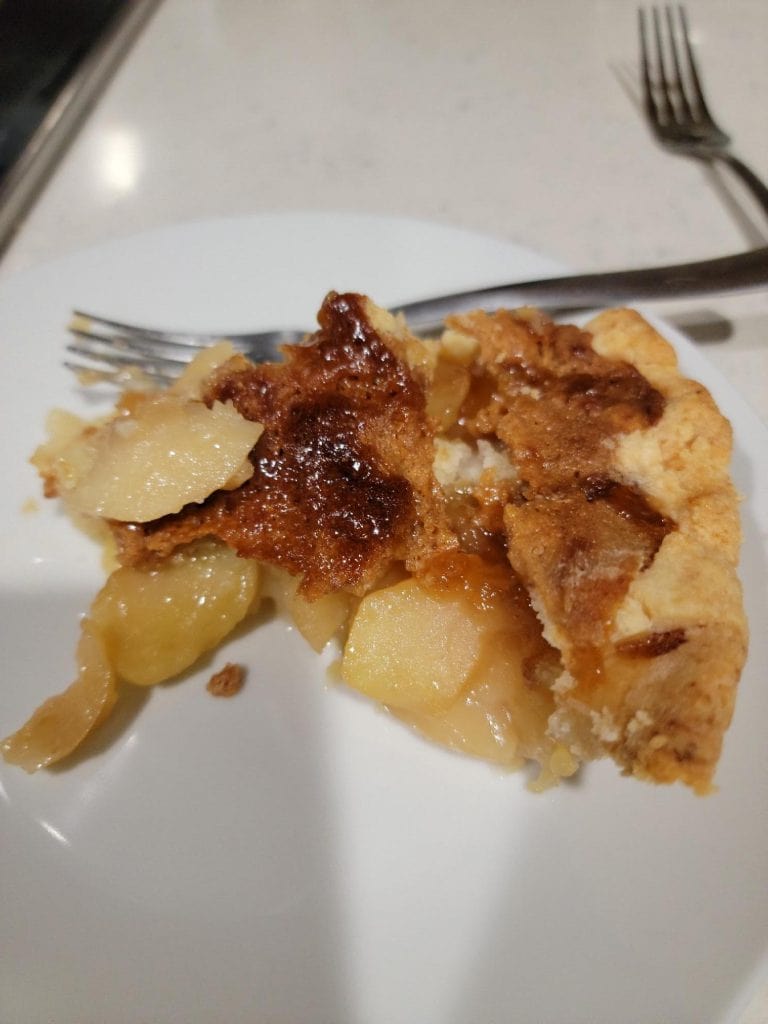 Fall has finally arrived!
Many people have their own way of celebrating the changes of the season, whether it be the pumpkin spice latte in place of their usual, the apple cider wax melts in their burners or the purchase of the burnt orange coats and warm fussy socks. For us… one of our all-time favorite ways of celebrating is with the smell of warm apple pie filling our homes with mouths nearly drooling till the vanilla ice cream is plopped on top and served.
…and we would like to share that experience with you.
Don't have a recipe of your own? Give this quick and easy one a try. It will not disappoint.
Pre: 30 Min
Cook: 1 Hour
Servings: 8
Makes: a 9-inch pie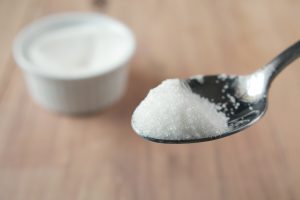 INGREDIENTS:
_ 7-8 Granny Smith Apples
_ 1/2 C unsalted butter
_ 3 TB all purpose flour
_ 1/2 C white sugar
_ 1/2 C packed brown sugar
_1/4 C of water
_ 1 thawed 9-in double crust pie pastry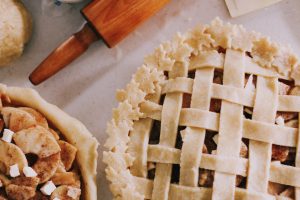 INSTRUCTIONS:
_ Peel and core apples. Slice into thin strips and set aside.
_Preheat your oven to 425 degrees F (220 C).
_Press one pastry into the bottom and up the sides of a 9-inch pie pan. Roll out the remaining pastry and cut into thin strips to make the lattice topping.
_ In a pan melt butter over medium heat. Once melted add add flour to form a paste. Cook about 2 minutes until fragrant.
_ Add both sugars and water to the paste and bring mixture to a boil. Reduce the heat to low and simmer for 3 to 5 minutes then remove from heat.
_ Meanwhile place apple slices into the pie crust pie creating a mound.
_Pour the sugar paste over the top of the apple slices reserve a bit to brush your lattice topping with
_Using the remaining pie crust you cut into strips create a lattice topping and brush with remaining sugar mixture.
_ Bake in your preheated oven for 15 minutes. Then reduce the temperature to 350 degrees F (175 C) and continue baking until apples are soft roughly 35 to 45 minutes.
TOP WITH:
_ Vanilla Ice cream
_Serve slightly warm
_ Tag us on Instagram @Windermere_Whidbey_Island
_Enjoy
View this post on Instagram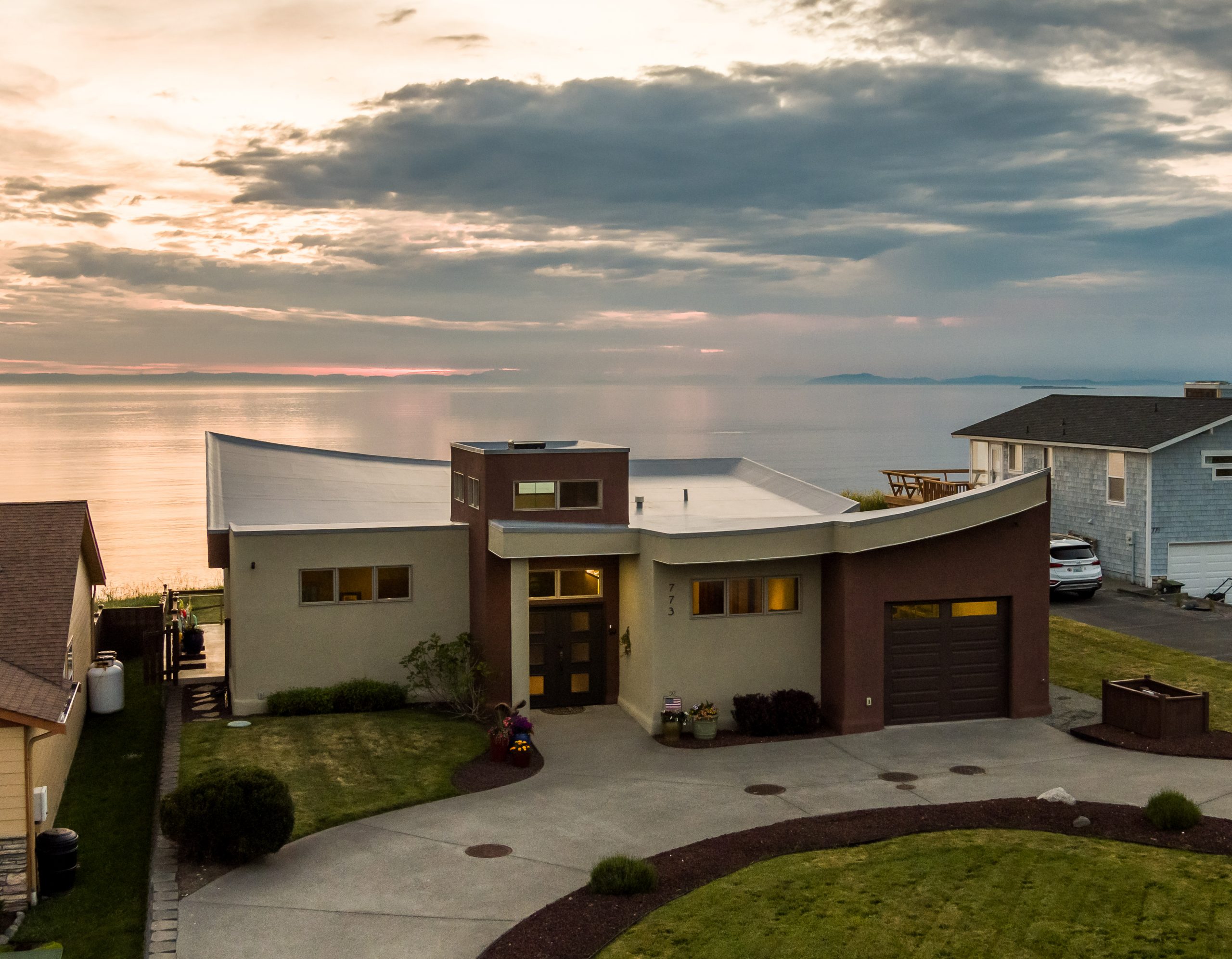 773 Fort Ebey Road, Coupeville
From the spacious, light-filled entrance to the expansive sunset views over the Salish Sea, this solid construction and timeless design custom high-bluff waterfront home invites you to slow down and breathe!
Lovingly designed and built by the owner's late husband, architect Dennis DePape, 773 Fort Ebey Rd creates a lasting impression on all who view it, but especially those who reside within it's walls. Planned and built in two phases, the western half of the home was completed in 2013 using strawbale infill and sturdy epoxy-filled stucco construction over a high-quality concrete floor. Phase 2, the eastern half of the home, was completed in 2015 with traditional wood and insulation materials wrapped with the same high-quality stucco. The roof is commercial grade TPO, smartly designed to drain from one downspout on the north side which carries water to the gulley at the street. Since its construction, neighbors have dubbed this "the eagle house" for its likeness to an eagle with two soaring wings and eagle eye tower as viewed from the south on Fort Ebey Rd.
Timeless Design Inside

Inside, you'll be wowed by the tower entry and foyer, with beautiful lighting and display shelves. The open floor plan of the main living room, dining room, and kitchen keep the view central to whatever you are doing. If accessibility is a concern, buyers will appreciate the zero-step access points from the front and the side patio, completely level floorplan, and a no step bathtub/shower in the primary bathroom. The carpet in the home was installed over a finish-quality concrete floor with stryofoam insulation underneath for warm feet! High quality Canyon Creek Cabinets, granite countertops and stainless appliances will delight the chef, as will the propane range.
Solid Construction Designed for Awestruck View

The upward slope of the ceiling toward the west invites attention to the immense views. Large concrete patio on south side provides view not only of the Salish Sea and sunsets, but also the waves crashing on the shore 140 feet below to the south. Speaking of the bluff, one can view rebar stakes that were placed near the edge of the bluff when the home began construction in 2012 and they are still standing. A bluff study was done at the time of construction and is available to give buyers confidence.
Location. Location. Location
Located in Coupeville's Sierra Country Club, this home features unobstructed westward views of the Salish Sea and 365 days of sunsets. Sierra is close to beach access at Libbey Beach, as well as Fort Ebey State Park with it's beaches and miles of hiking and mountain biking. Sierra Country Club has a community pool, clubhouse, and playground area for all to enjoy! Wildlife abounds in this community, from deer to bunnies to soaring bald eagles.
CLICK HERE TO SEE THIS LISTING.
This property is built to last, from its solid construction to its timeless design features. Built in the rain-shadow of Central Whidbey, with proximity to Fort Ebey and Libbey Beach parks and its endless views, this home will delight it's new owner for years to come.
Want to learn more about the advantages of straw bale and stucco walls? CLICK HERE.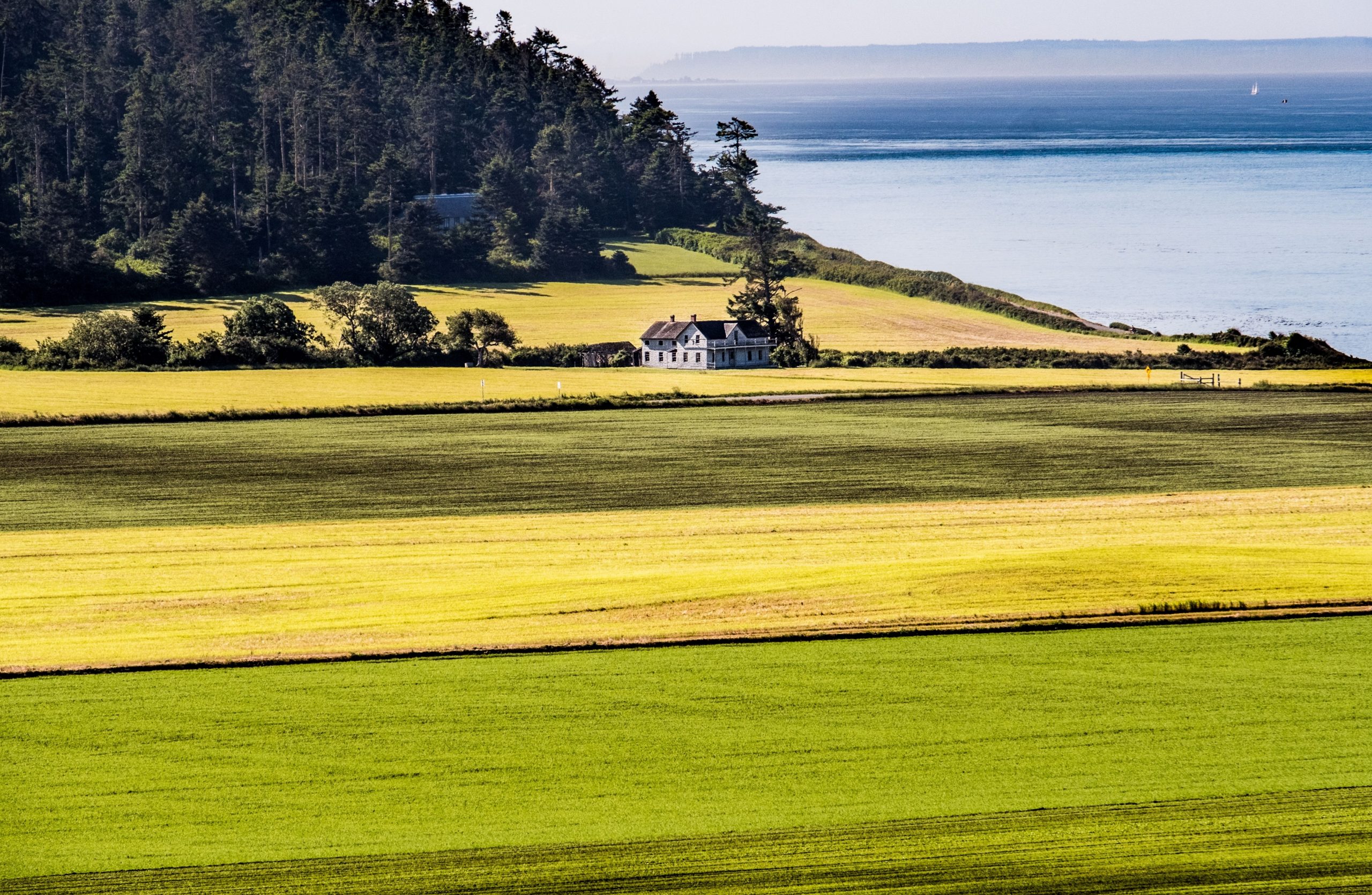 When overlooking Ebey's Landing National Historic Reserve  in Coupeville, it is easy to spot the most iconic building in the reserve. The Ferry House. The house was built by Isaac Ebey's family shortly after he was killed to help support Isaac's sons. From the early 1860s to around 1900 the inn operated as a tavern, post office, grocery store, and hospitality inn for people traveling through Admiralty Inlet and to families who claimed Whidbey as their home. The National Park Service acquired it in 2000 and is committed to its preservation in partnership with Friends of Ebey.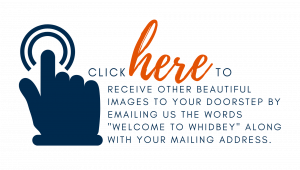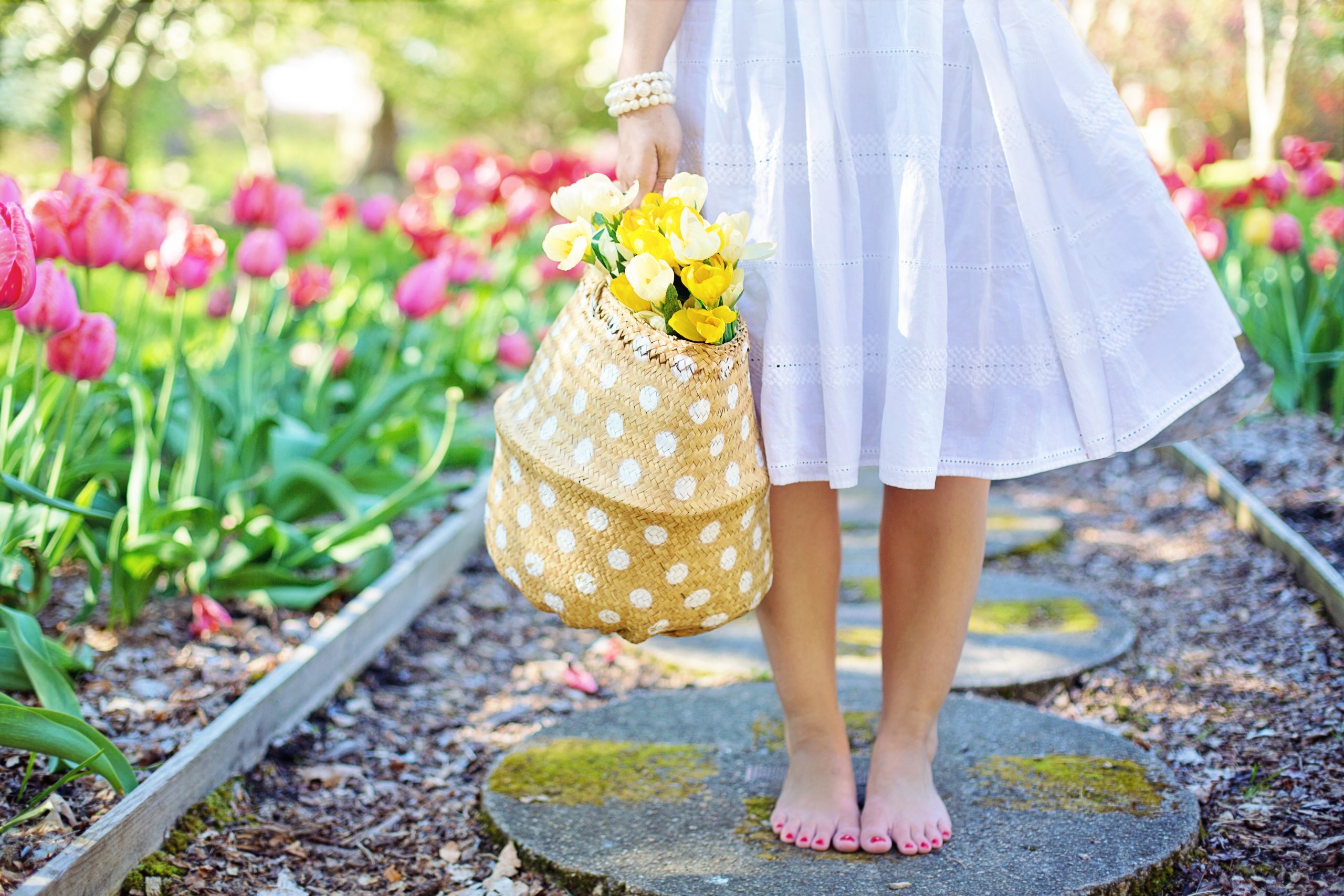 With spring upon us and gardening on the top of our minds lets discuss 5 simple landscaping ideas to spruce up your space this spring before you rush out and use your 20% off plants at Mailliards Landing Nursery coupon during the month of April. Don't have one but want one? Request yours here!

Do you have a side yard that doesn't get much sun? You probably find yourself feeling defeated when you are constantly left with patchy grass intermingled with mud when you were shooting for a lush green lawn. This is a sight for sore eyes, but this defeated feeling can be instantly cured with landscaping material such as pea gravel, sand, or steppingstones. A smooth, full look in this type of area is appealing to the eye and can give your yard a polished look that is not only simple to create but is also easy to maintain.  Pro tip! Spruce it up with some potted seasonal flowers to brighten the space when you feel necessary.
Determine your yards focal point. This is typically one big item. It can be a tree, a shrub, or a hardscape item like an arch, bench, or sculpture. Perhaps your yard already has one? If so, work with it to enhance eyes towards that focal point. If you don't have one, Mailliards has a plethora of plants, shrubs and hardscape ideas to get your yard from 0 to 100 in no time!
Create a flower bed. When choosing plants, lean on the expertise of garden store staff (they typically have a plethora of knowledge in this area). Then experiment with plants that work well in that location based on the level of sun, shade, and soil quality.
PRO TIP: Choose native plants! These are plants that grow naturally in your area, are economical, and super easy to care for because they flourish with little to no help and are still enjoyable to look at.
Add fresh mulch to flower and garden beds. Keep in mind that dark new mulch not only protects your plants, but it prevents weed growth and creates a fresh clean look for your yard.
Let your creativity flow. Post a picture to your social when you are done and tag us in it. We would love to see your finished product!
Instagram: @windermere_whidbey_island
Facebook: @WindermereWhidbeyIsland
If you are considering buying or selling and would like to dive deeper into this subject, we would be happy to schedule a consult with you at your home to show you even more low-cost tips and tricks for maximizing your sale price! Call us today at 360.675.5953 or email us at whidbeycommunications@windermere.com.
If you liked this article you might also like: Best ways to increase curb appeal for under $100 this Spring.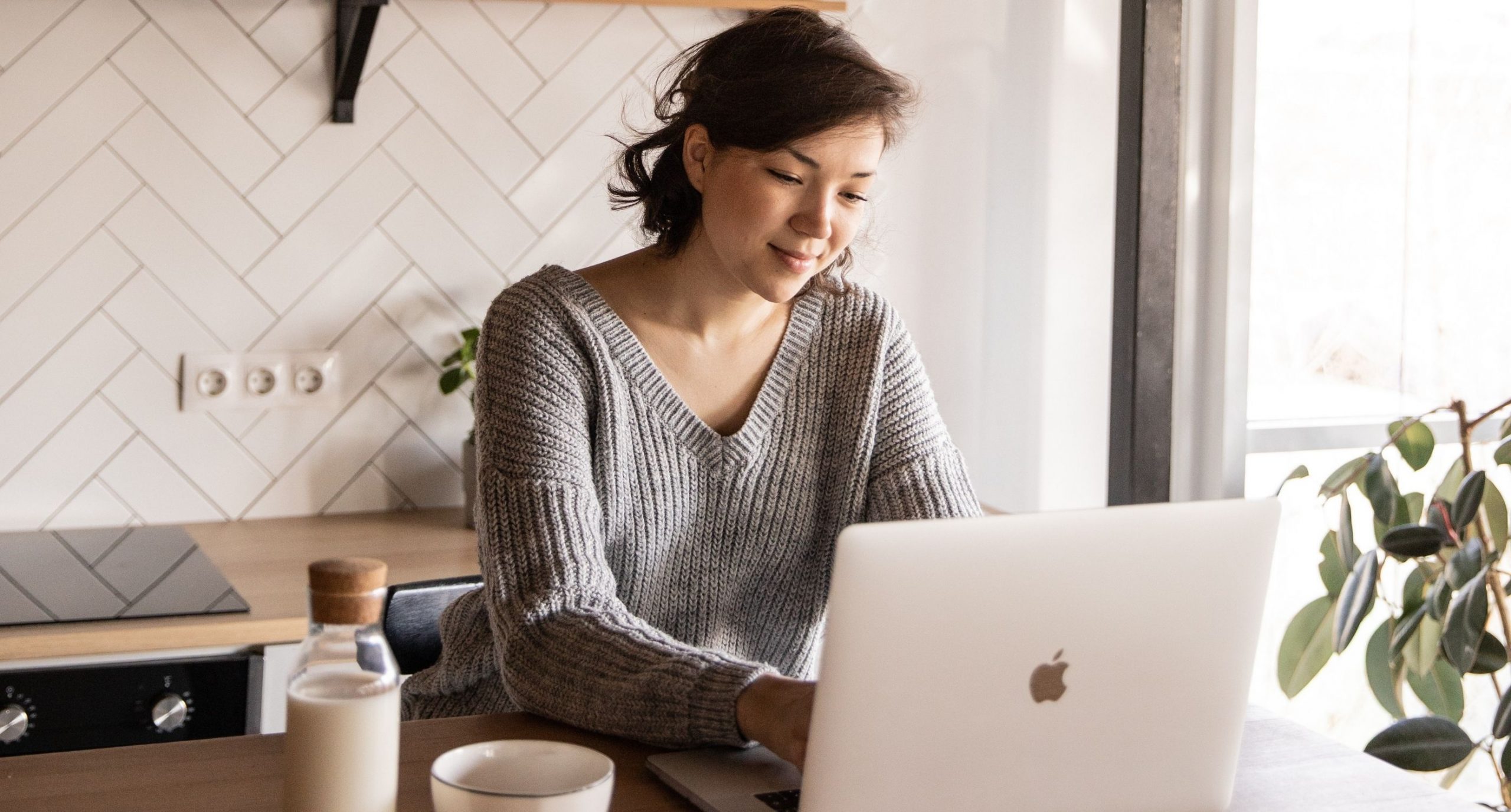 When you are preparing to move to a new location or to buy a home for the first time, you are likely eager to learn literally EVERYTHING from the home buying process to everything about the area and what it has to offer when you arrive.

Whether from pure excitement or overwhelming nerves you are likely to find yourself up well past your typical bedtime researching things like:
What cool things are nearby?
Which neighborhoods you can afford.
What those neighborhoods are like.
If you can imagine yourself living there.
Where the best spots are for a cup of coffee.
and probably… where the most iconic location for a picture that might make you Instagram famous might be.
Luckily for you, some real estate brokers are obsessed with this same level of need-to-know. There are a handful of brokers who have created incredibly in-depth online guides to their area. Many go as far as to include information on individual little neighborhoods that will make your search and transition that much easier.
Where it all started:

We were inspired by Marguerite Martin to go all out on neighborhoods and provide rich local content just as she has with her page Move to Tacoma.
It brings us great pleasure to announce that here at Windermere Whidbey Island, we recently unveiled our very own Neighborhood Guide. We couldn't be more excited to share it with you! Our first release takes a deep dive into 26 neighborhoods from Oak Harbor to Greenbank. We will continue expanding over time. Each page includes written descriptions, images of the homes and neighborhood features, quotes from neighbors, a map with key attractions nearby, median sales price, links to active, pending, and sold homes, commute times to schools and nearby hospitals, and blog posts on a whole suite of topics related to that neighborhood.

Looking for more?
If you are looking for more lifestyle information, check out our umbrella page The Whidbey Island Guide. The guide offers local events, links to government and public sites/resources, collections of articles on things like hiking, restaurants, and so much more.
Remember, these pages represent just the tip of the iceberg on what our brokers know about living on Whidbey Island. If all this information just leads to more questions give us a call! If you have suggestions on information, you wish we would add please tell us, we are all ears.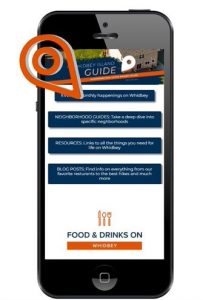 Connect with us:
Connect with us and expand your search by following us on Instagram at @Windermere_Whidbey_Island where you can find reels on the various neighborhoods of Whidbey.
View this post on Instagram
If Facebook is more your thing you can find us here!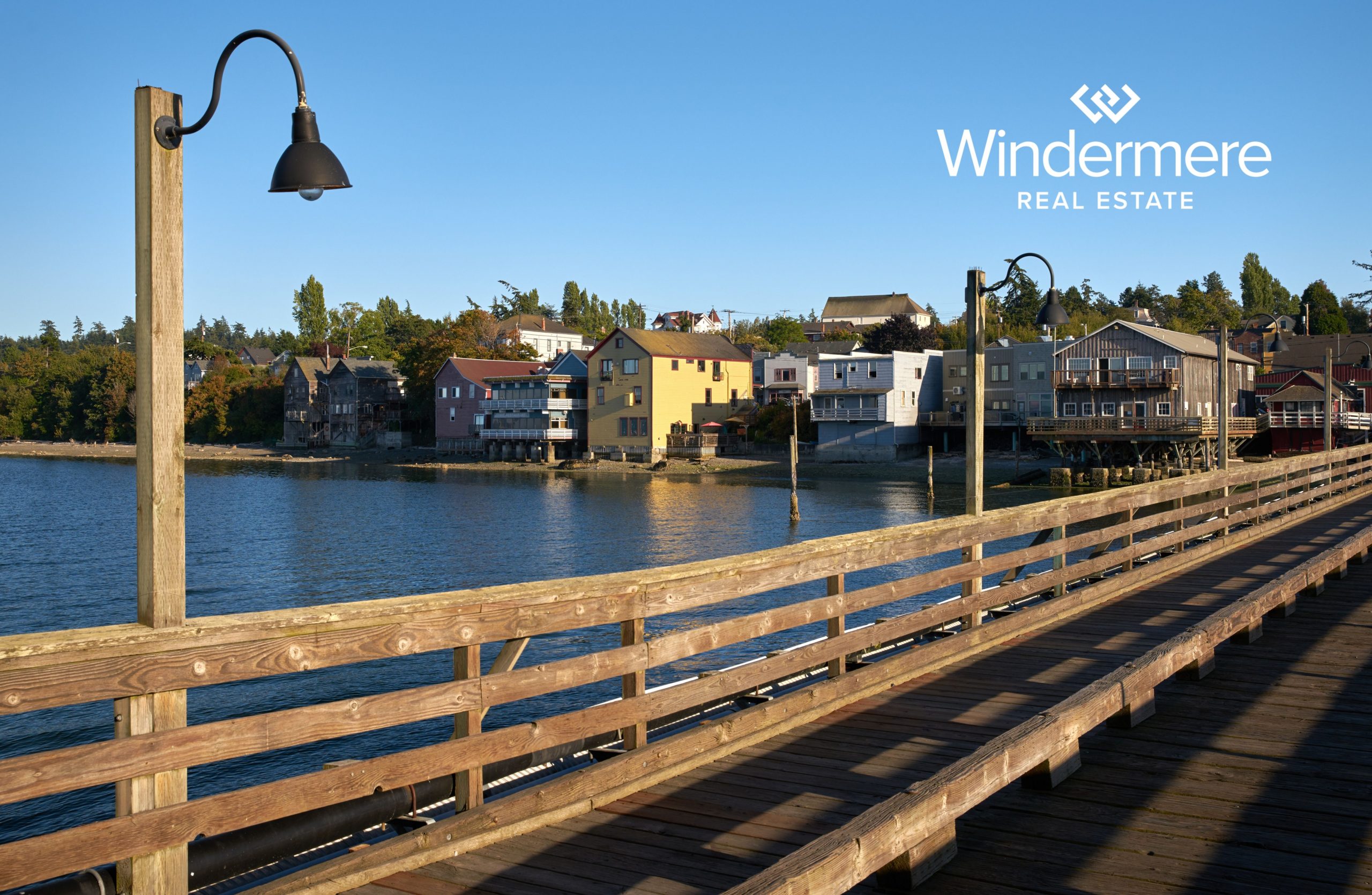 Long before European Explorers discovered Whidbey Island, Penn Cove hosted one of the largest native populations in the region. The Coast Salish People used the well-protected cove with easy access to the rest of Puget Sound for ample trading opportunities while the nearby prairie produced bountiful crops. As settlers came, Coupeville remained the central trading location on the island and by 1881 was the Island County government seat. The town prospered due to shipping fish, produce, lumber, and timber to the mainland via the Coupeville Wharf. Unlike many other historical towns, Coupeville's historic waterfront buildings remain remarkably intact.
Check out the rest of Whidbey's beautiful destinations from this series here.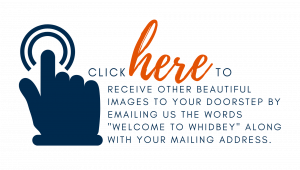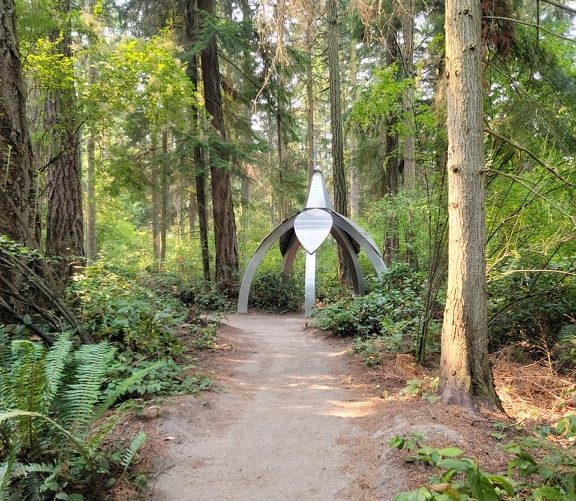 After purchasing 15.1 acres in 2008 conservationist Scott Price and his family decided to develop their home elsewhere. After doing so they journeyed down a long road of determining what to do with the property before concluding a sanctuary where art and nature entangle as one. After years of dedicated time and development, they unveiled The Price Sculpture Forest to visitors on October 23, 2020.
Initially…
the community's solution to the Prices issue was to clear cut the forest to create clear views of Penn Cove and Mount Baker then subdivide it for residential development. Price's inner conscious could not allow that to happen. Price had other plans. Price wanted to conserve the property and protect it for years to come. While it would be a challenging road ahead Price rolled up his sleeves and got to work. After reaching out to the Whidbey Camano Land Trust who reached out to the US Navy to aid in preserving the property a creative plan had begun to make Price's dreams a reality. Price purchased two smaller adjacent parcels bringing the total property to 16.3 acres.
The solution…
The Price Sculpture Forest. A place where visitors are welcomed to the property to experience a magical place where nature and art entangle as one. As you walk down the trails you encounter art exhibits, many of which play on the existing natural habitat. A prime example is Nature's Keystone by Anthony Heinz May who used a fallen tree and cut up bits of one end into square blocks designing the fallen tree to look like a living masterpiece exploding right out of nature.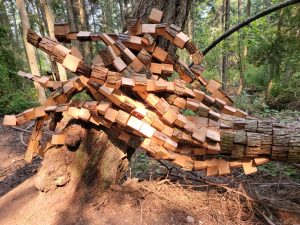 Turn another corner and come face-to-face with Tyrannosaurus Rex a driftwood masterpiece by Joe Treat that might catch you off guard.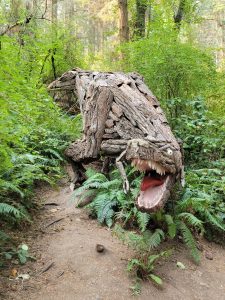 Feel in awe as you walk beneath the Flying Fish by Daniella Rubinovitz and wonder how they got the incredible piece of work up there.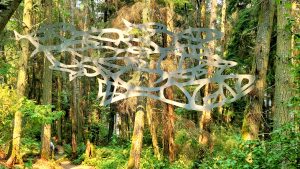 The best part of the journey is that the park is still growing. You might find yourself lucky enough to meet an artist on your trip like we did.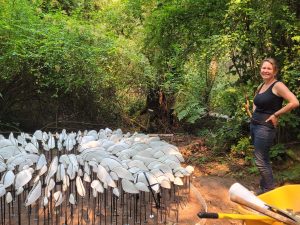 Visitors and residents alike find continued joy from Prices' selfless act as they return to the sanctuary to be close to nature and enjoy the local art exhibits. This is just one of the many gems that make Whidbey Island such a unique and wonderful place to live. If you enjoy this you might also enjoy visiting the Earth Sanctuary between Freeland and Langley.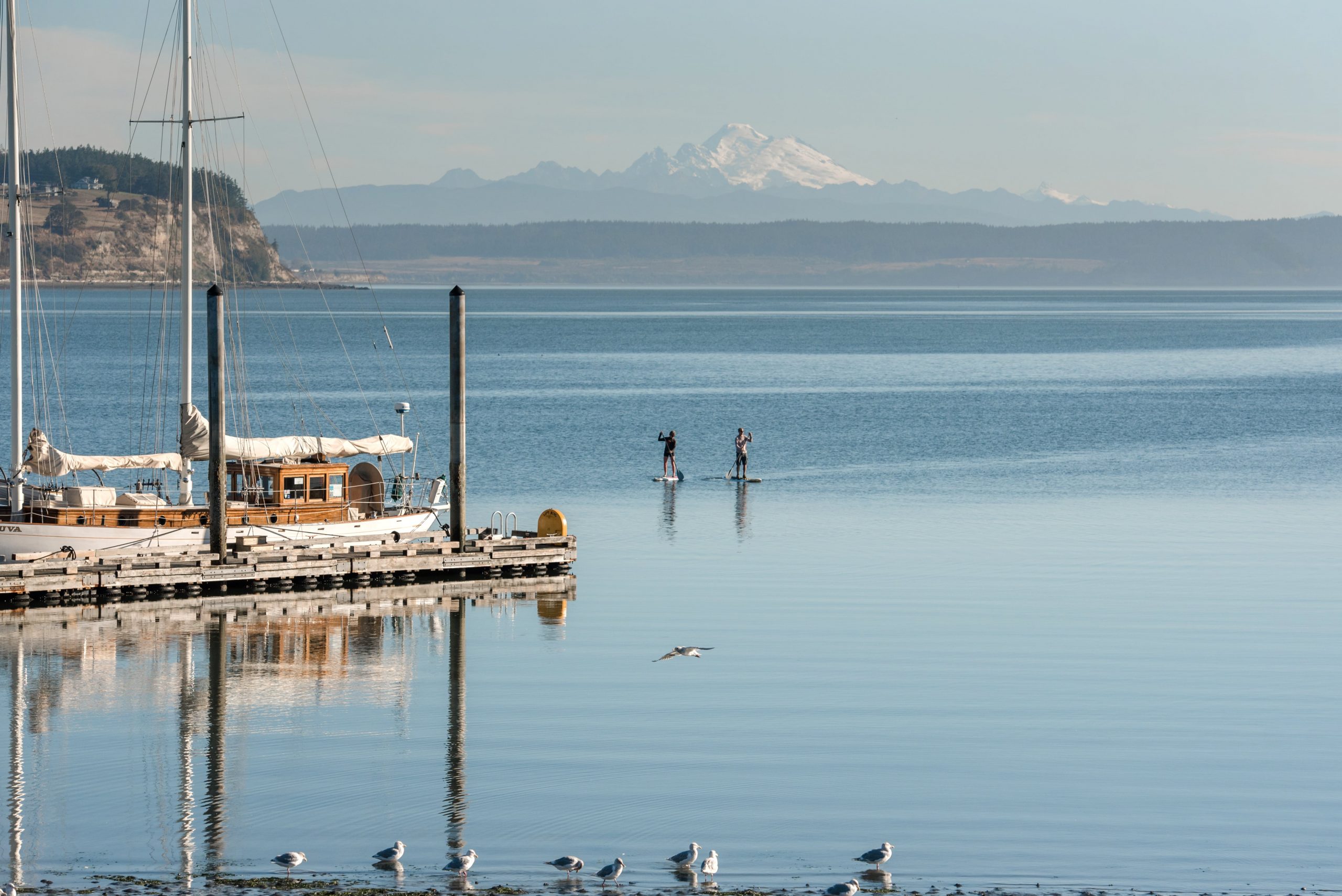 Whidbey Island straddles the 47 to 48th parallel. This means the summer brings gluttony of sun, so much that black-out shades are a staple in Pacific Northwest homes. Although, this abundance of light is sometimes hard to remember during the darkest days of winter when the sun only passes by at a shallow 45 degrees above the horizon in the South and keeps us in darkness 15.5 hours out of 24 on our darkest winter day. These extremes are affected even more depending on where we live, what direction our property is "facing", and how much tree coverage we have. We consider the direction property is facing as the direction of the major view or placement the outdoor area is oriented towards. So if you enter a home on its east side but the outdoor area is on the west side with a deck/patio and view we would call this a west-facing home.
In the following sections, we will discuss the pros and cons of the four major directions that homes face or are oriented towards on Whidbey. Our focus will be on water view properties but the info will work for some territorial or non-view homes as well. We hope you find this helpful and that you will take this into consideration when buying or selling your home on Whidbey Island.
North Facing

This is likely the least sought-after direction for the sole reason that during the winter months there are often large sections of the North facing beaches that never see a ray of sun because of hill or tree coverage. There are only a few sections of shoreline that are facing the true North on Whidbey. Some of these are the charming Town of Coupeville and the City of Langley that no one can resist! There are some sections of shoreline east and west of Coupeville along Madrona Way and near Long Point that are mostly shaded in the winter but absolutely delightful in the summer. 
There are numerous sand points on Whidbey with a north-facing side that get a lot of sun because they jut out in the water like Long Point, Snakelum Point, Harrington Lagoon, Whidbey Shores, and Sandy Point. Dugualla Heights is another kind of anomaly in that it gets more sun because it is not heavily treed, has an open bay, and flight line that gives it more exposure. These nuances are one of the many reasons it is helpful to have a hyper-local full-time Windermere broker to be your guide!
East Facing
If you are a morning person and just relish a warm cup with a view of the sun rising over the mountains, water, or horizon then an East facing orientation is for you! You are in luck because Whidbey Island has a majority of East-facing shoreline and the hilly nature of the island offers a plethora of view opportunities for the Eastside. Many of such views include the Cascade Range and Mt. Baker to admire. They can really put on a show when it is clear. The only downside is that you lose the sun in the mid to late afternoon on Eastern shorelines. 
The major benefit of living on the Eastside is that it is the more protected side of the island so there is not as much wind and wave action. Occasionally, an unusual day will occur when there is a wind howling out of the South where the fetch created across the long body of water in Saratoga Passage can really kick up some waves! But this can also make for some amazing photo opportunities. 
Some of our favorite East facing areas/neighborhoods are Davis Landing, Scenic Heights, and Shangri-La Shores. Check them out here!
South Facing 
South-facing properties are a pretty rare find on Whidbey Island because of Whidbey Islands' long north/south orientation. If you are a person that lives for the sun you will want to seek out one of these South-facing properties. Unlike the North facing properties who often get no sun during the Winter, these South facing properties get every bit of light possible all year long even during the winter pouring into their South facing windows. In fact, because of the low angle of the sun in the winter, it can be more piercing than in the summer when it is placed directly overhead. 
South-facing beaches tend to be the most sought after for wading, swimming, or just lounging on the shore because they are typically a lot warmer.
Penn Cove Road and Polnell shores not only enjoy South facing beaches but are also on the more protected East side of the Island. One of the warmest sandy public beaches can be found right at the end of Monroe Landing on the Northside of Penn Cove. If you are looking for the best sandy public beach that is South facing on the bottom half of the Island Double Bluff beach just cannot be beat AND you can bring your four-legged friend for an off-leash romp! Read more about it here.
Sunlight Beach and Shore Avenue in Freeland have some of the highest-priced homes on Whidbey because of these unique attributes. Except for the rocky beach and jet noise Keystone has exactly the same view aspect but for half the price. 
West Facing 

If stunning sunsets and enjoying the warmest part of the day on your property is what you are after then you should be looking for a West-facing view. Sipping an evening cocktail or cup of chamomile tea while watching the last rays of light dip over the horizon is just bliss for a lot of people which is why the West side of Whidbey has some of the highest-priced homes and sought after neighborhoods. Yes, the wind can be a little more fierce as it hits the West side of Whidbey dead on when it howls through the Strait of Juan De Fuca in the winter but this can also be a highlight as you watch a winter storm take shape from the comfort of your couch. If you are on the edge of one of our high sandy bluffs on the West side of the Island you should also expect to deal with blown sand, saltwater, and the corrosion that comes with it. Some West-facing homes operate more like a ship at sea than a stick-built home. The sunsets though… Definitely worth it if that's your jam!
Some of our favorite West facing neighborhoods are Sierra and Ledgewood communities because the sloping topography allows a lot of homes to have stunning views without having to own waterfront property. The canal community of Lagoon Point is a unique West-facing community and of course, anything along West Beach Road is likely to have this coveted orientation.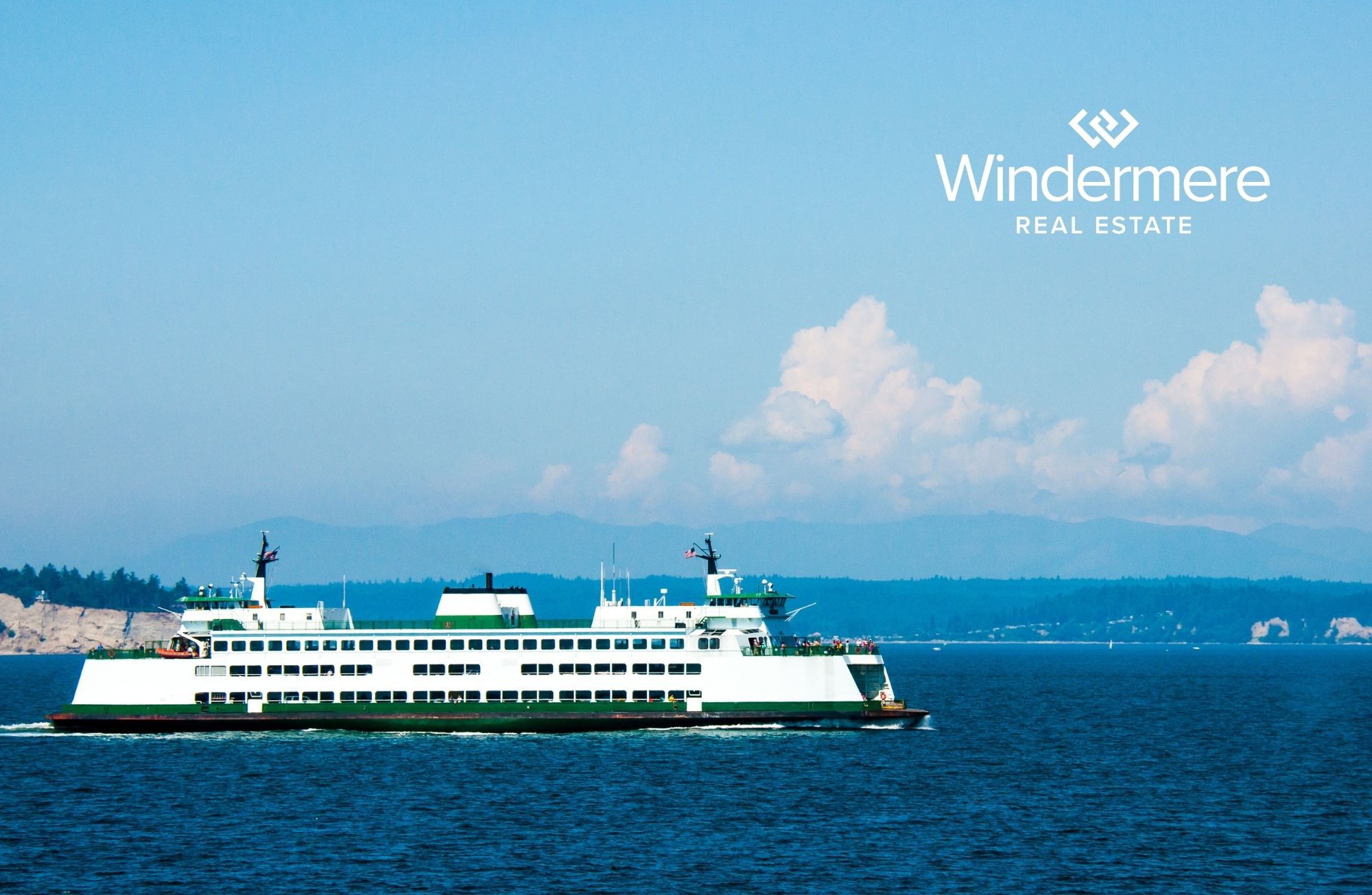 The Mukilteo/Clinton ferry has dutifully sailed the waters of Puget Sound to transport passengers from the busyness of the mainland to the serenity of Whidbey Island for over 100 years. Originally started in 1919 by the Island Transportation Company it remained primarily within the private sector until the formation of the WSDOT Washington State Ferries in 1951. Today, the Mukilteo/Clinton route is run by the State and is the 2nd most utilized ferry route in the Puget Sound, transporting over 4.1 million people annually. While on this 20-minute commute, enjoy a snack from Ivar's in the cafeteria while relaxing and taking in the picturesque view. You might even get lucky enough to see a whale! 
Check out the rest of Whidbey's beautiful destinations from this series here.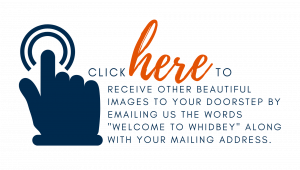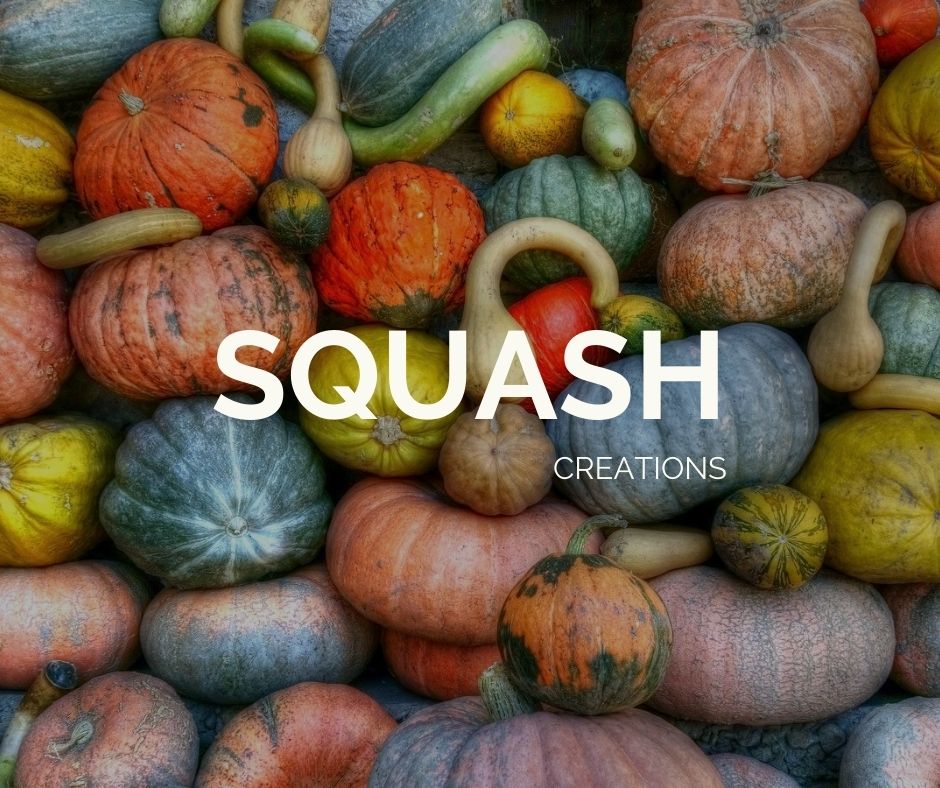 It is that time of year when the fruits of our labors begin filling up not only our dinner plates but also become an integral part of beautifying the spaces around us. You guessed it, we are talking about SQUASH.
If you are anything like some of these green thumb agents, you have spent the past several months pouring your heart and soul into your garden prepping to produce these beautiful and tasty gems. But it is quite possible that you now have so many you do not know what to do with them. If that is the case keep reading for places you can donate your extras…. like my office.
Perhaps you are more like those of us that take advantage of the local Farm to Table programs our local farm community has to offer. You may have begun to receive these tasty treats in your special boxes. Keep reading to discover one of my favorite recipes.
BUT….maybe your most like me and you are… "Growing them…well… in the grocery store". Let's be honest autumn is my favorite time of year, but I wasn't blessed with a green thumb. I am more like a big kid eagerly waiting for Shermans Farm to open so I can enjoy the full experience of finding the perfect squash for tonight's dinner. I like sipping my warm cup of cider while riding on the tractor taking in the beautiful Whidbey farm views and snapping pictures of my kids next to the biggest pumpkins they can find.
Regardless of who you are, there is one thing we all have in common this season. We will all come into contact with SQUASH!
The majority of people will likely only use them as decorations, and that is ok. There is no denying these power-packed veggies are beautiful and studies show that sprucing up the space around you will make you feel happier. So, first things first…
Let's Get Crafty:
CENTERPIECE
It can take as little or as much creativity as you desire. Place a variety of squash together with some leaves, flowers, candles, or acorns to spruce up your gathering space. For more inspiration follow one of our favorites local to our area: Erin Benzakein, founder of Floret. Floret is a Skagit Valley family-owned farm and seed company and New York Times Best Selling Author of A Year in Flowers for tutorials on arrangements.
OVERSIZED ACORN WITH ACORN SQUASH
Supplies you will need:
Hot Glue Gun
Hot Glue
Twine
Acorn Squash
Begin by placing a dab of glue at the top of your squash. Make a loop in the twine and attach the top of your squash. Place glue around the top ¼ of the squash and being laying your twine in a circular motion starting at the stem and continuing down to a ¼ of the squash, carefully laying each layer of twine up against the last.
---
For the Tummy:
Most importantly, squash provides a plethora of nutrients for our bodies. It is quite literally called a power-pack veggie. They are high in Vitamin A, B6, and C, folate, magnesium, fiber, riboflavin, phosphorus, and potassium.
The best thing about squash is that there are so many ways to eat it. I love it SO MUCH I am attaching one of my simple favorites.
BAKED ACORN SQUASH WITH BUTTER & BROWN SUGAR
Serves: 2-4     |      Preparation: 10min     |     Cooking: 1 HR 15 min
Ingredients:
1 Acorn squash

1 Tbsp Butter

2 Tbsp Brown Sugar

2 teaspoons Maple Syrup

Dash of Salt
DOWNLOAD THE FULL RECIPE CARD HERE!
---
Uplift the Community with Your Extras:
With all joking aside, if you have been blessed with having too much squash this year, the North Whidbey Help House in Oak Harbor, and Good Cheer Food Bank in Langley would love to have your donations.
Stay blessed. Have a favorite squash recipe or idea you want to share? Let us know in the comments below.
If You Enjoyed Reading This You Might Also Like: